What do you get when you mix modern quilting with magical creatures? A magical modern unicorn quilt! I have been eyeing Elizabeth Hartman's Lisa the Unicorn Quilt for awhile, and finally decided it was time to go for it!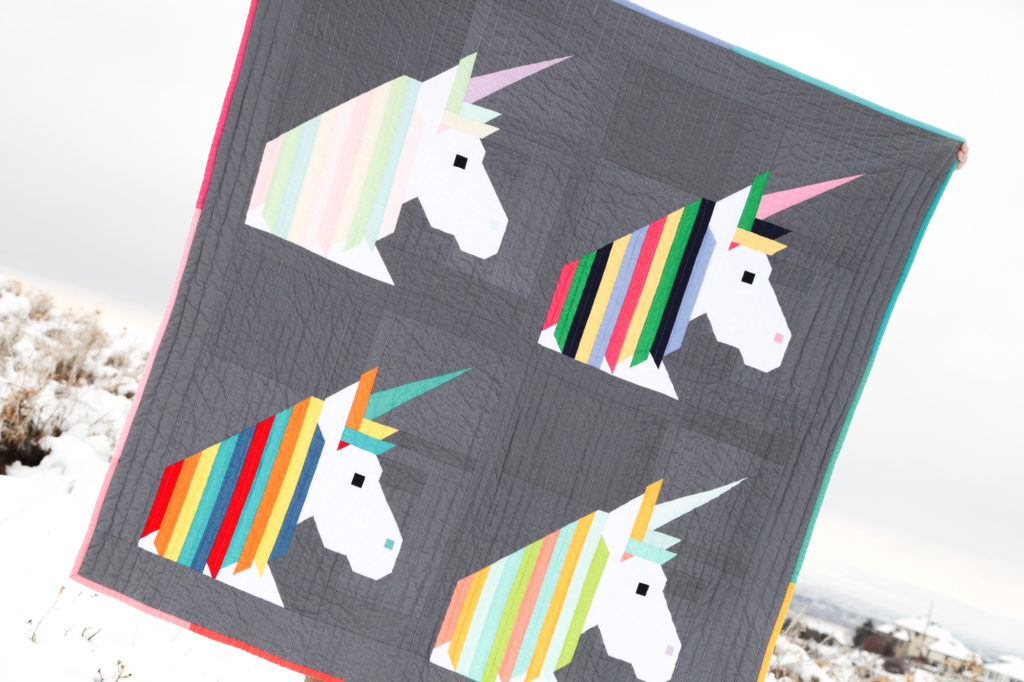 The quilt is throw size, measuring approximately 62″ x 62″, and consists of four large blocks with sashing and borders.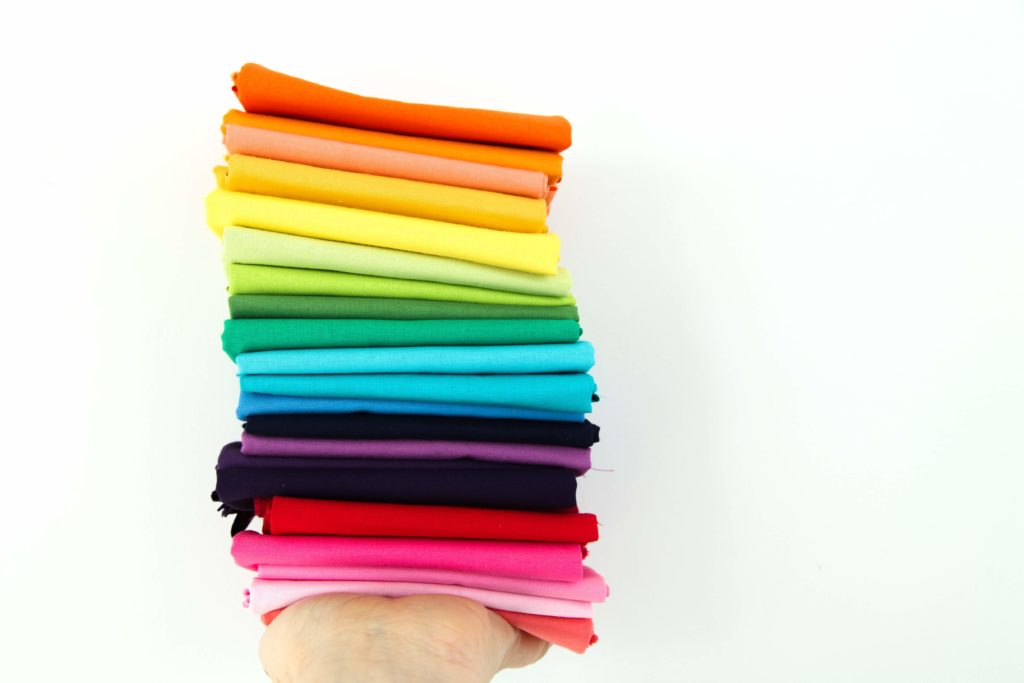 Paired with Riley Blake Confetti Cottons, these modern unicorns are a visual treat!
I created four different versions of Lisa in order to play with different color combinations, but decided that to really make each Lisa pop, I would keep the entire background one solid color.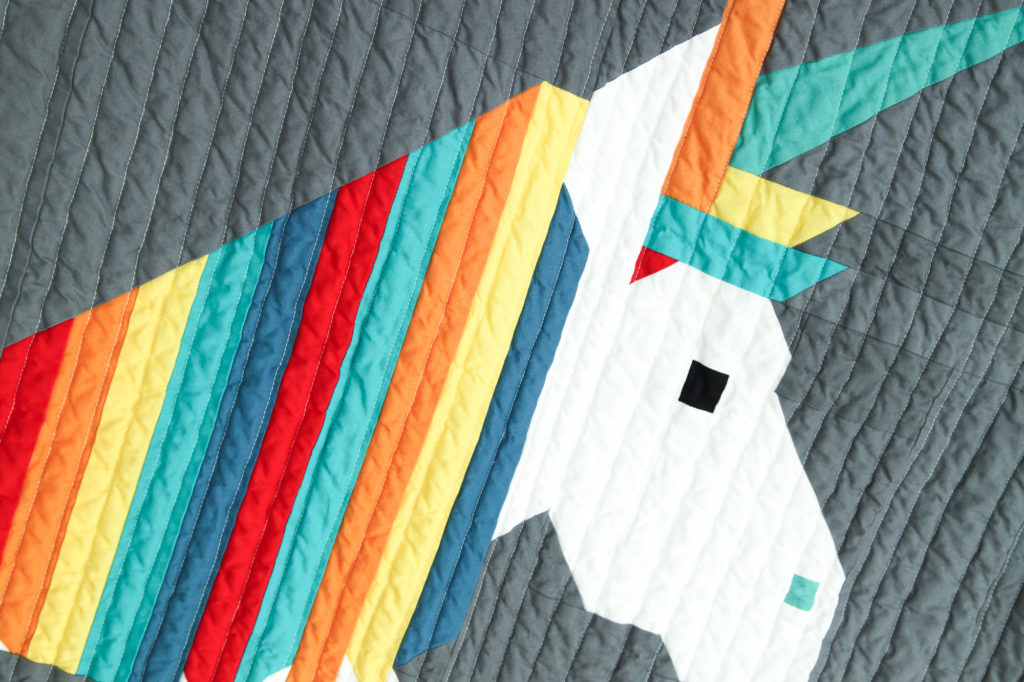 We, at the office, are calling this first Lisa, "Sesame Street Lisa". Her colors have a fun, retro 1970's vibe. 70's Lisa enjoys wearing her mood ring and eating pop rocks.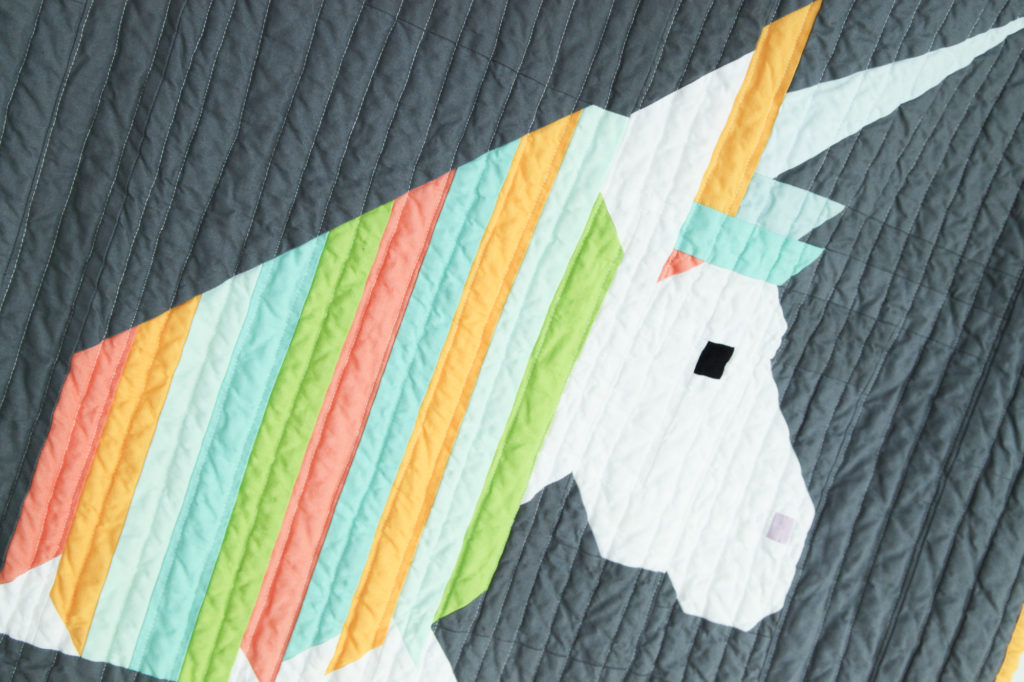 Lisa #2 is affectionately named "Golden Girls Lisa" because of her Florida coast inspired colors. This Lisa likes dreamy sunsets and long walks on the beach.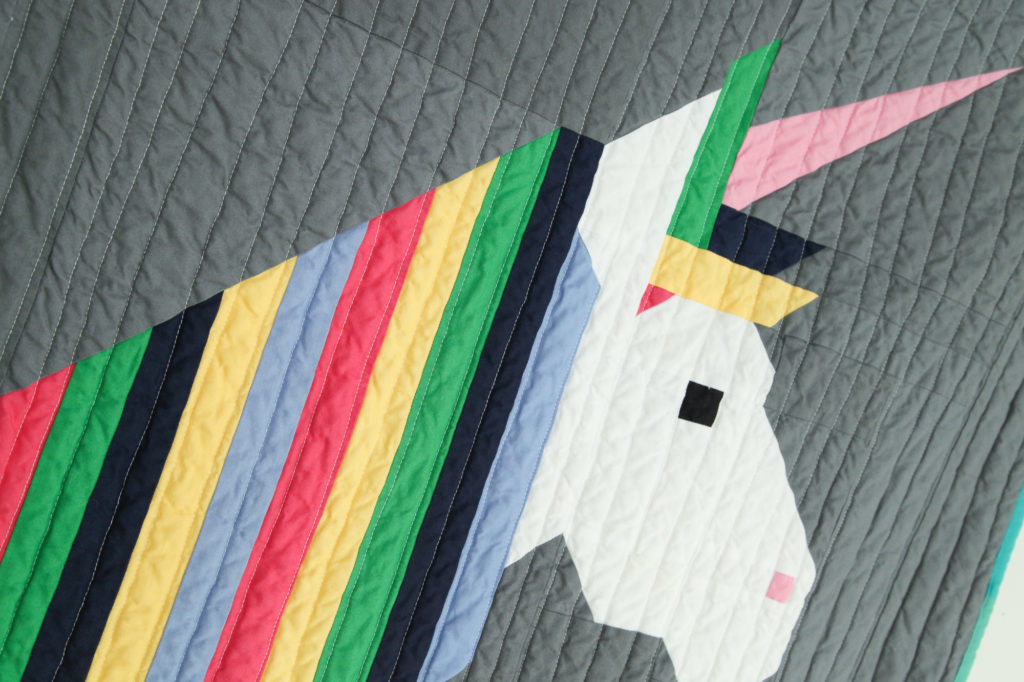 This Lisa was an office favorite, and we are calling her "Preppy Lisa." Preppy Lisa boasts bold colors in pink, green, navy, yellow and periwinkle. Preppy Lisa will never be found without her Preppy Handbook and her monogrammed lunch box.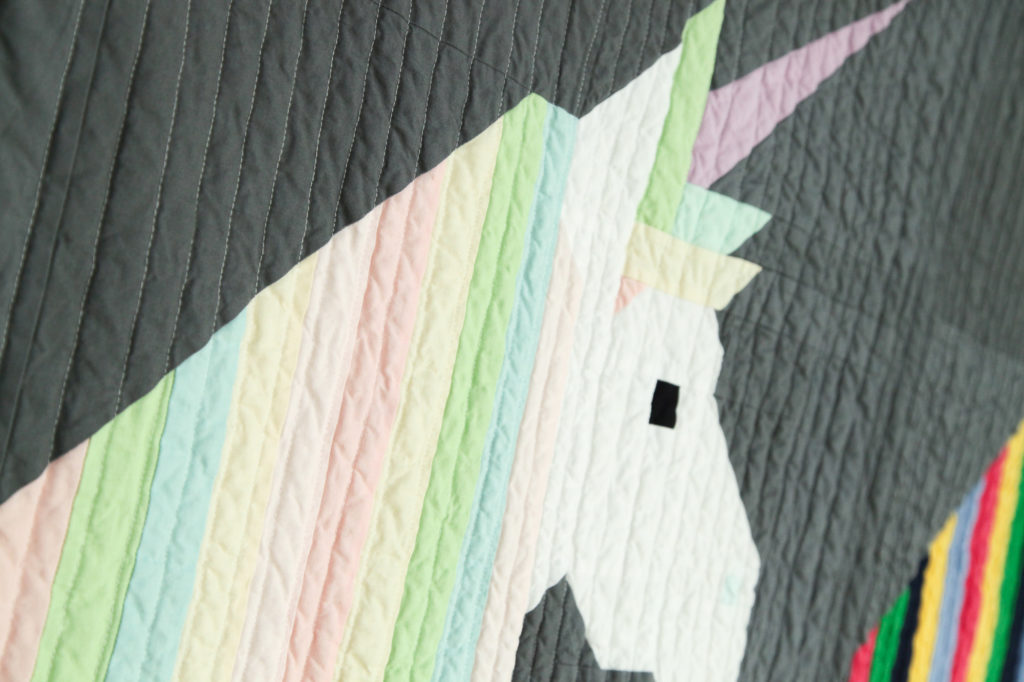 And finally, we named this sweet version of Lisa "Ice Cream Parlor Lisa" because she is made of the softest, sugary sweet pastels you've ever seen! Ice Cream Parlor Lisa enjoys watching Fred Astaire and Ginger Rogers while snacking on her favorite treat — licorice pastels.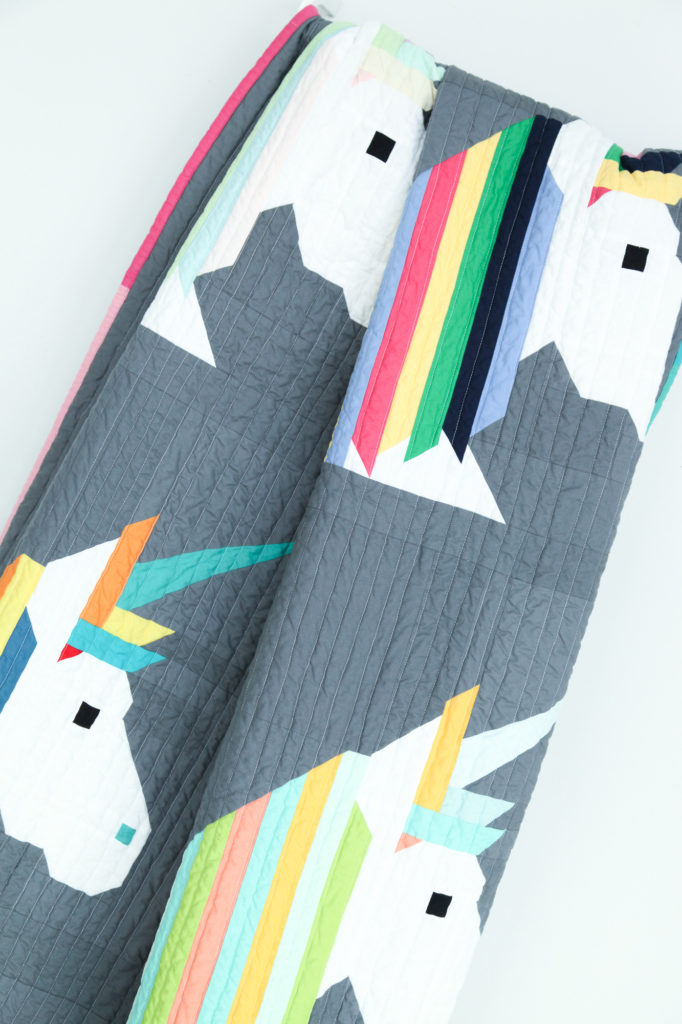 Which Lisa is your favorite?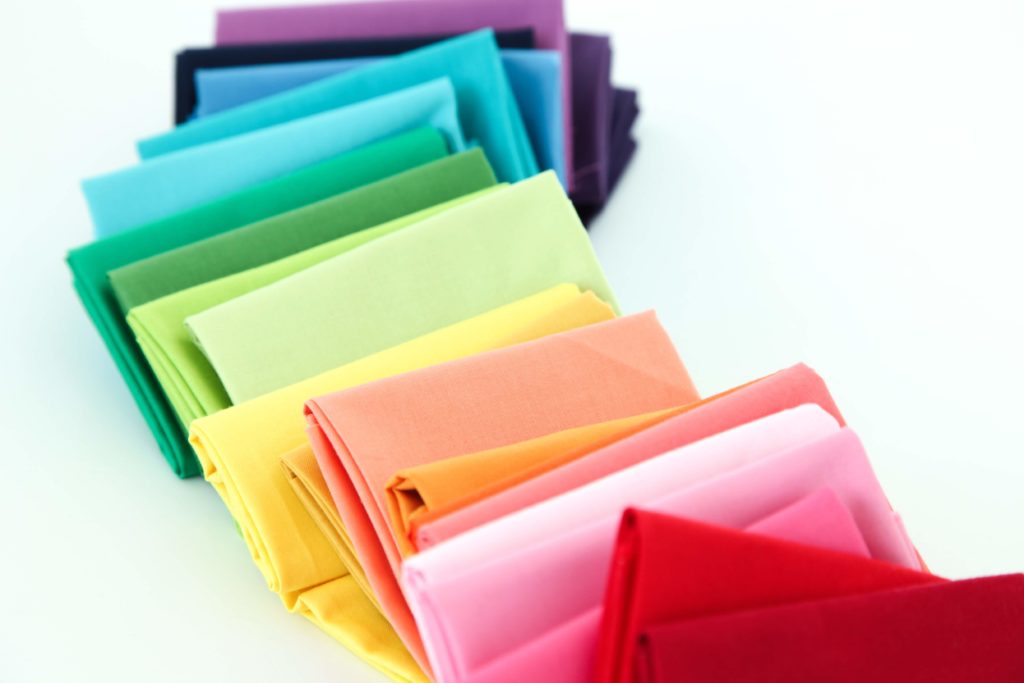 It isn't difficult to come up with any number of unique color palettes to customize your unicorn block so it is uniquely yours. With a wide array of Confetti Cottons, the options are limitless!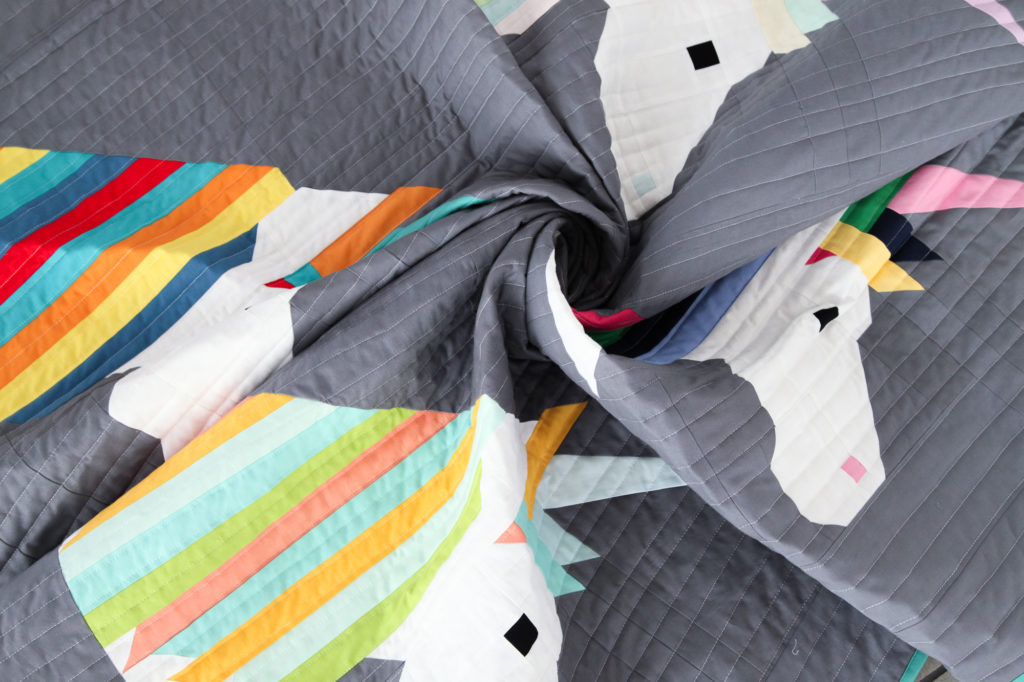 I used Riley Blake Steel Gray for the background fabric. I love the dark gray against all of the pretty colors.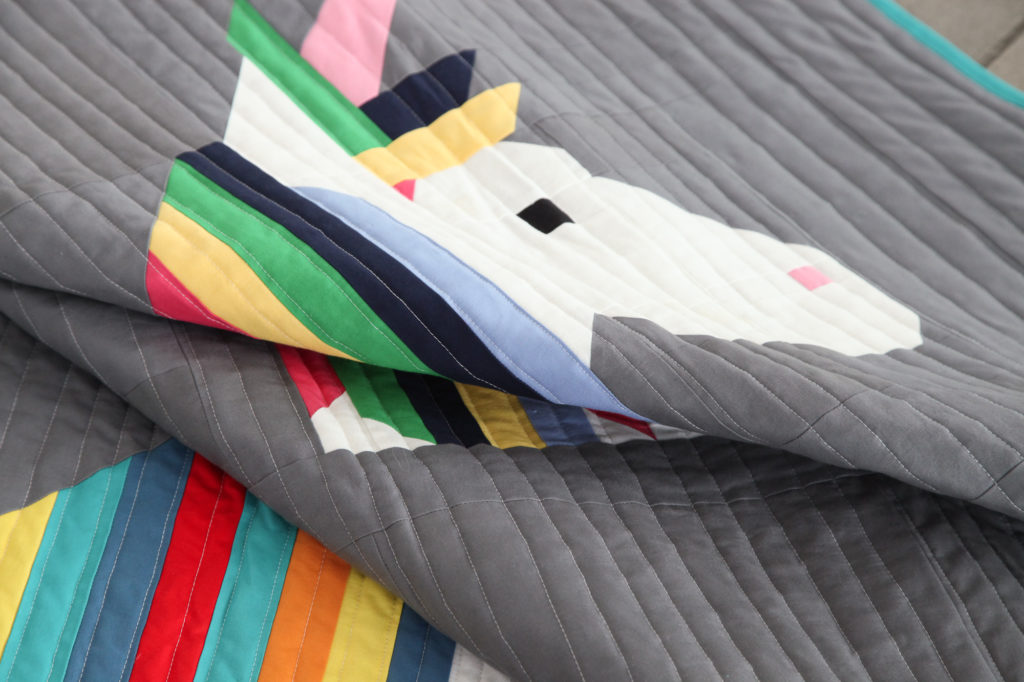 I quilted it with basic straight line stitching, although my lines are anything but perfectly straight, and that's okay!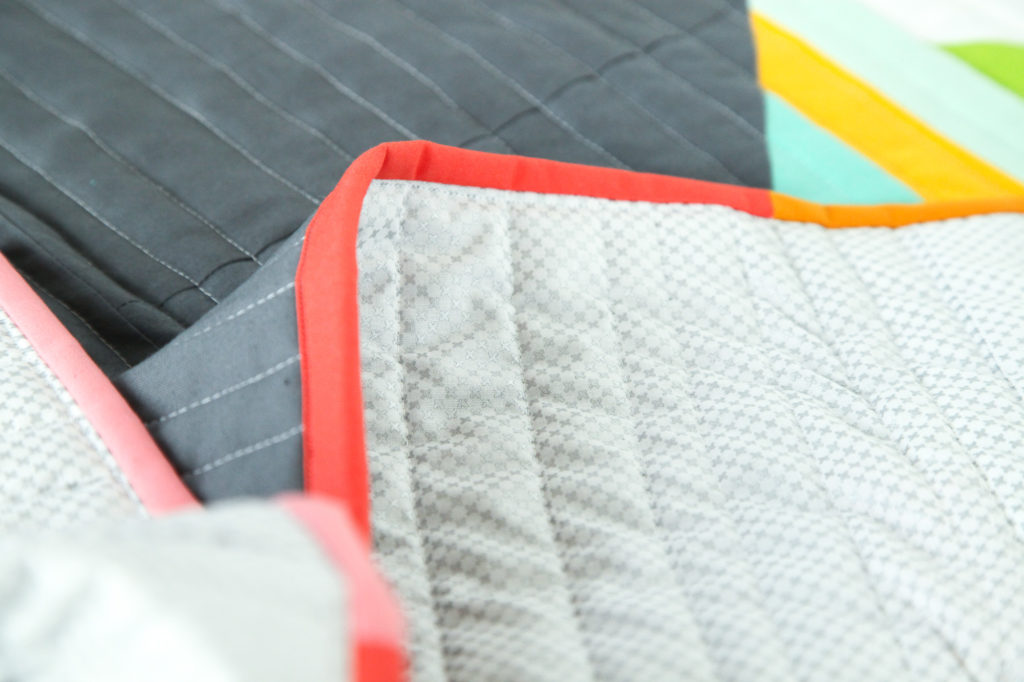 For the quilt back, I used Riley Blake Silver Sparkle Kisses. Kisses are one of my favorite fabrics to use for quilt backs, and the sparkle was perfect for a magical unicorn themed quilt.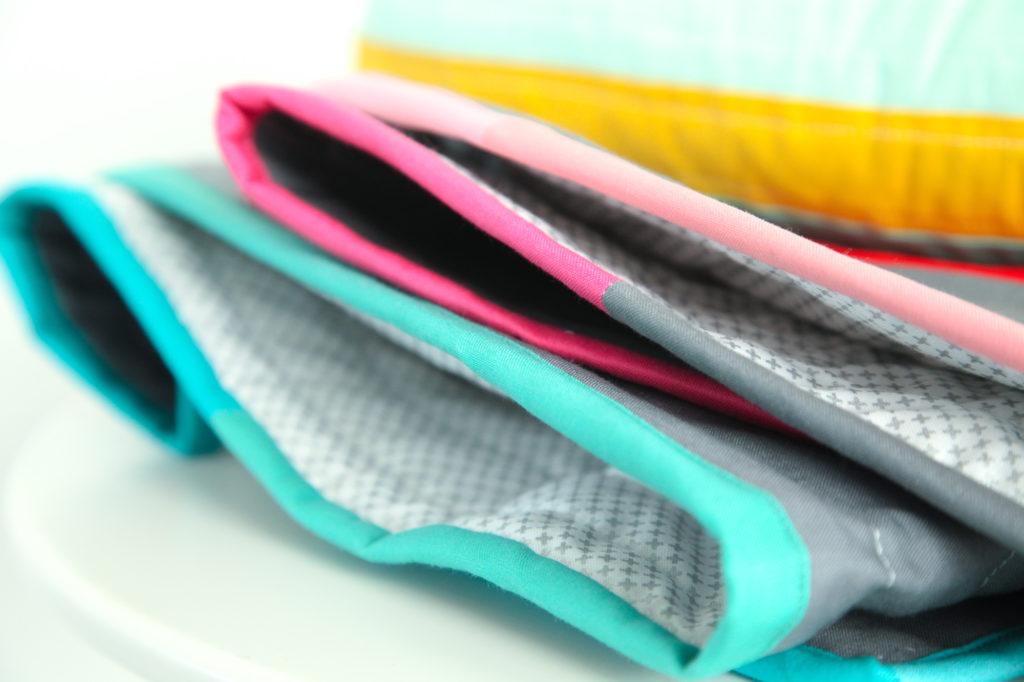 I decided to make a scrappy binding using several different colors of Confetti Cottons for a rainbow-like border to really finish of the quilt with a fun extra pop of color.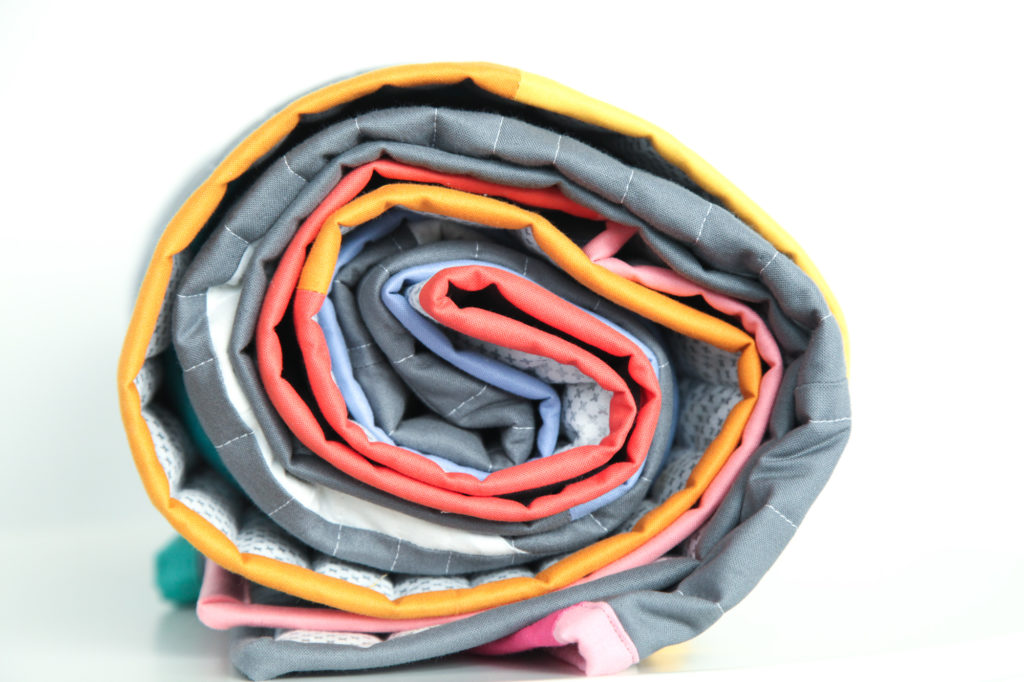 The Lisa the Unicorn Quilt does an amazing job at celebrating the many colors of the rainbow in all of their beautiful simplicity.
Modern, fresh, magical, and totally cuddle-worthy, we love everything about this!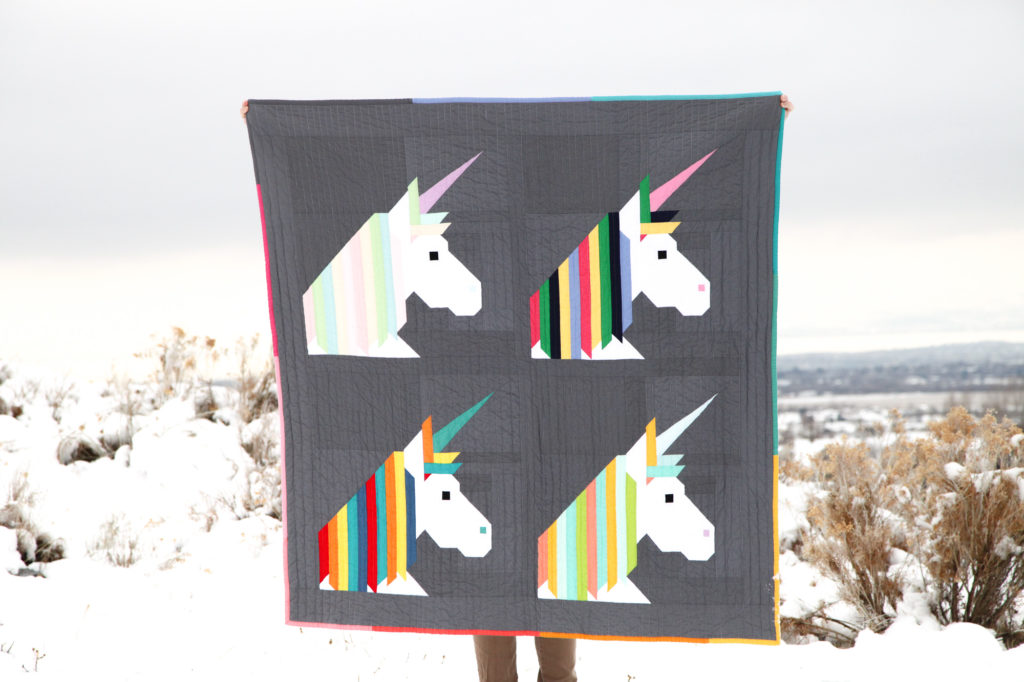 Pick up your own Lisa the Unicorn pattern and grab some Riley Blake Confetti Cottons to make your very own unicorn quilt!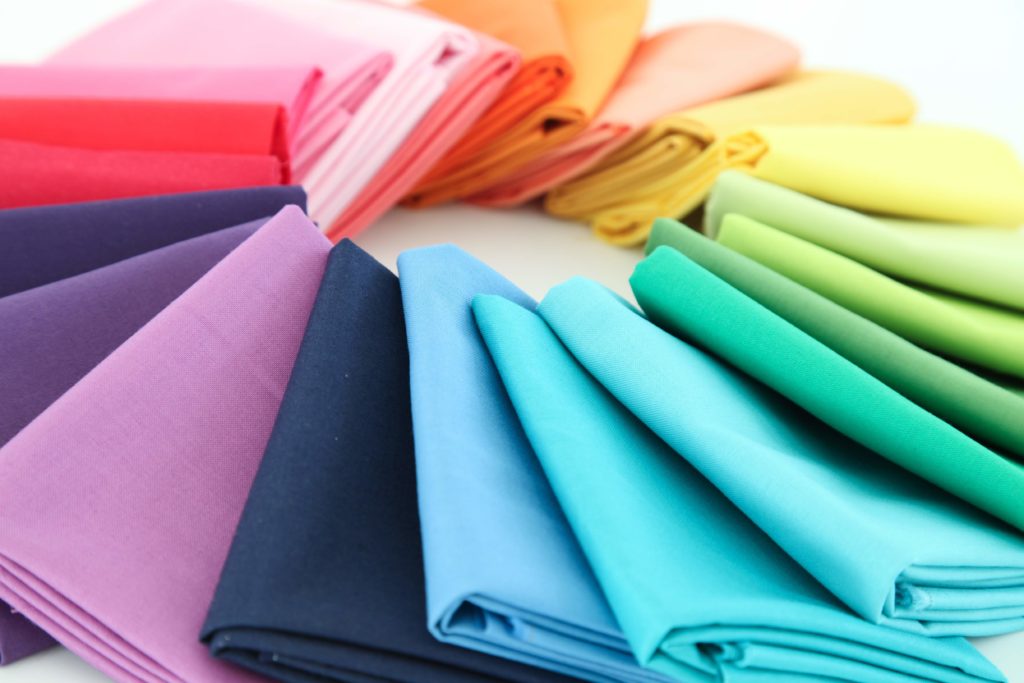 Riley Blake Confetti Cottons are available not at your favorite local and online quilt shops. Pick up yours today and share your makes with us on Instagram using #rileyblakedesigns #iloverileyblake #fabricismyfun, and be sure to tag us @rileyblakedesigns.
Happy Quilting!