Have you been following the #woodlandwanderquiltalong on Instagram? We have, and as soon as it caught our eye, we wanted to join in the fun!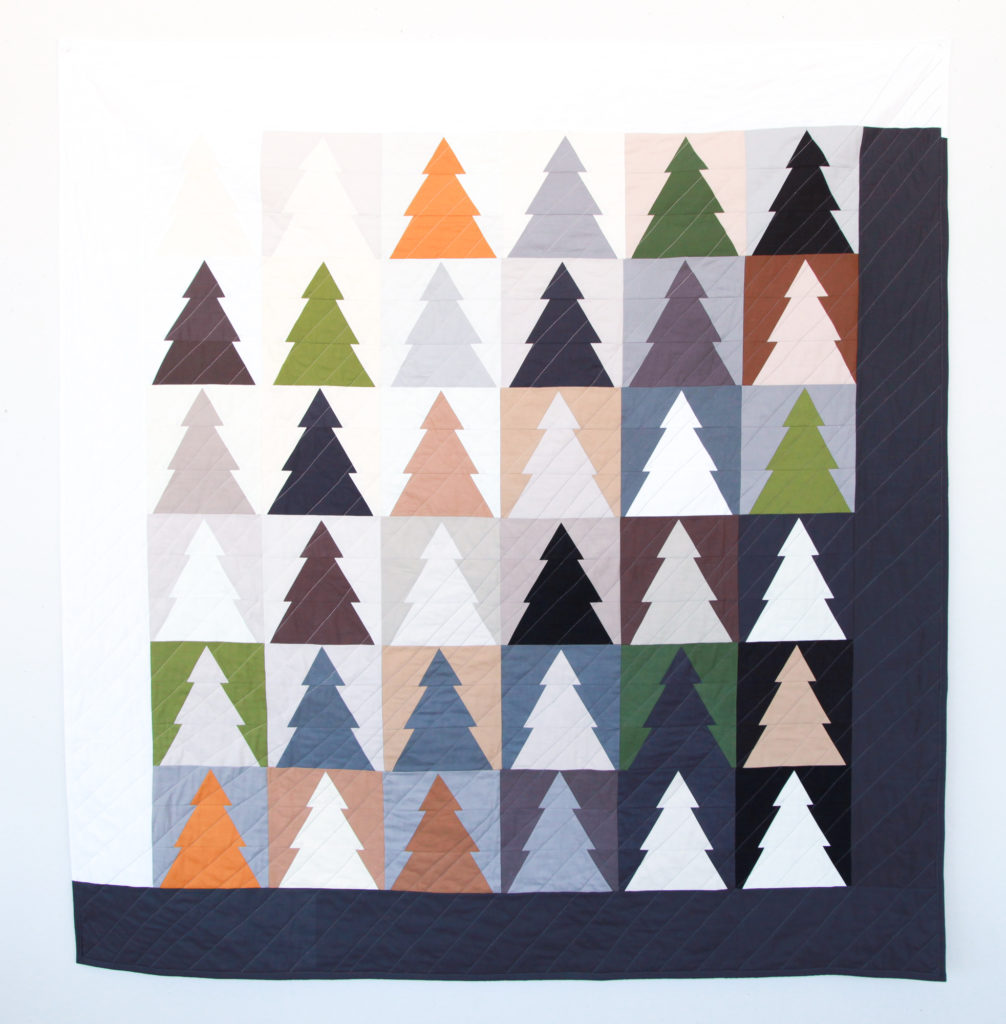 I love the repetition of the tree blocks. Each is the same, and yet completely unique. From variations in color to variations in tree shapes, no two blocks are alike.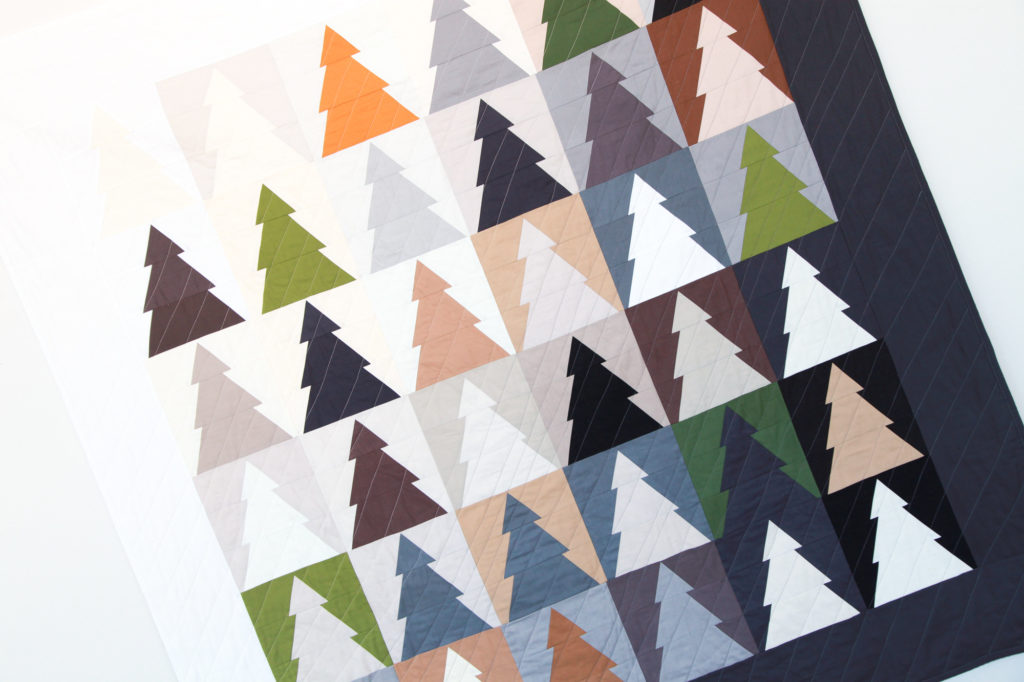 I used Riley Blake Confetti Cottons in mostly neutral tones, with the addition of Hunter and Olive Green and a delicious pop of Butterscotch just for fun!
I made 36 blocks and slapped on a 6″ border – 2 sides of the border in Charcoal, and 2 sides in Riley White.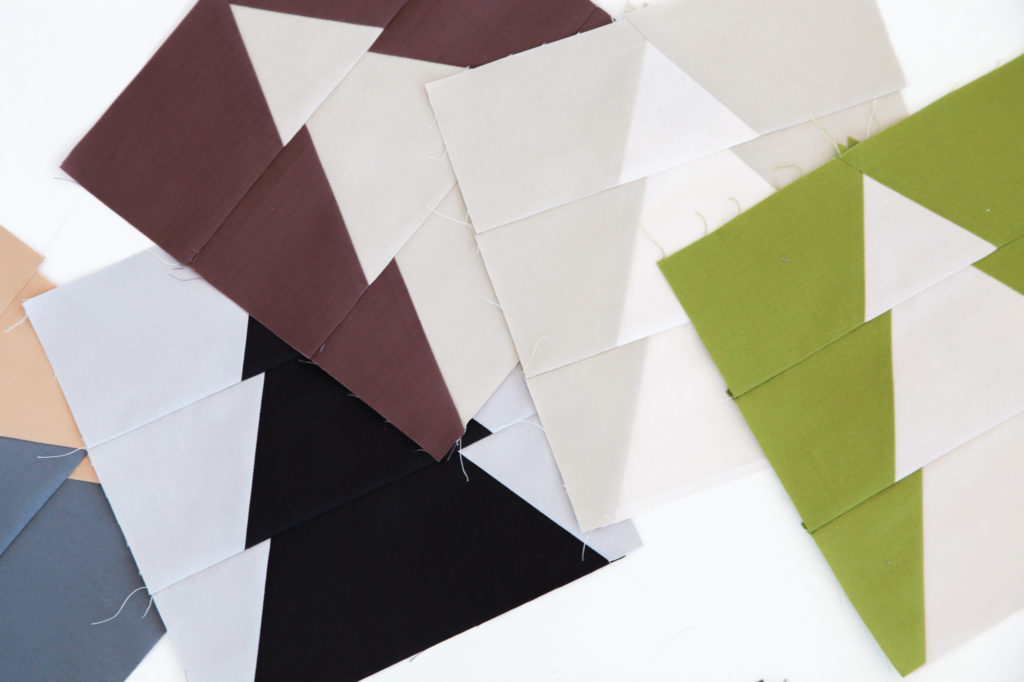 The blocks come together quickly. The only time consuming part is planning – laying them out and mixing up the colors until you have them just right.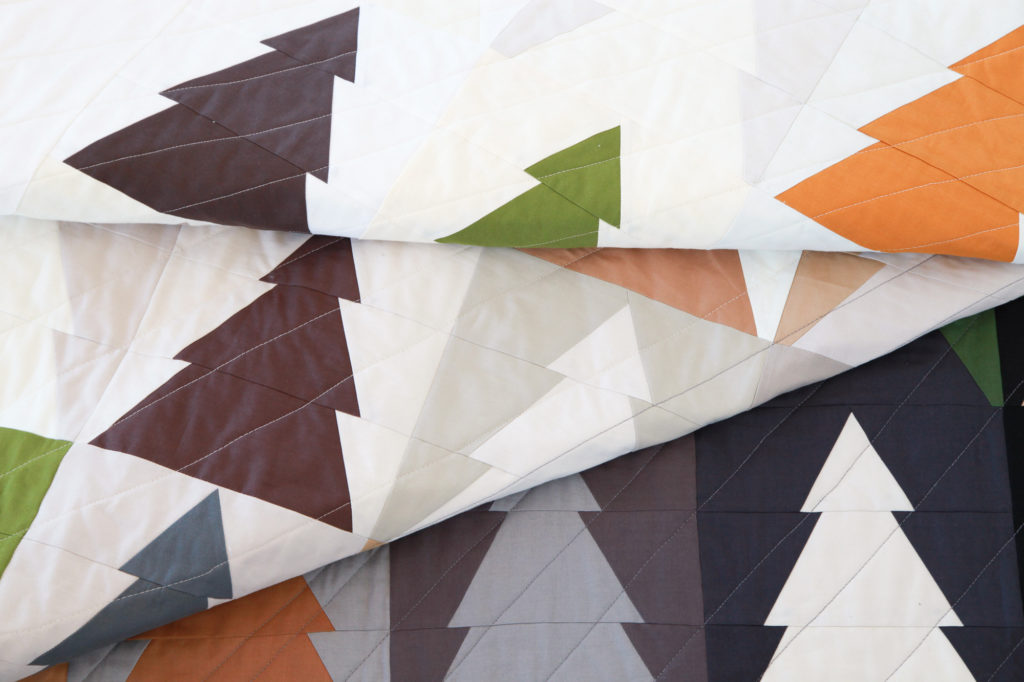 I mixed up the contrast quite a bit. I knew I wanted the background to start light in one corner and move to dark in the opposite corner. However, the actual trees were a mixed bag. Sometimes I paired them with very low, tone-on-tone contrast, and other times I went for bold contrast.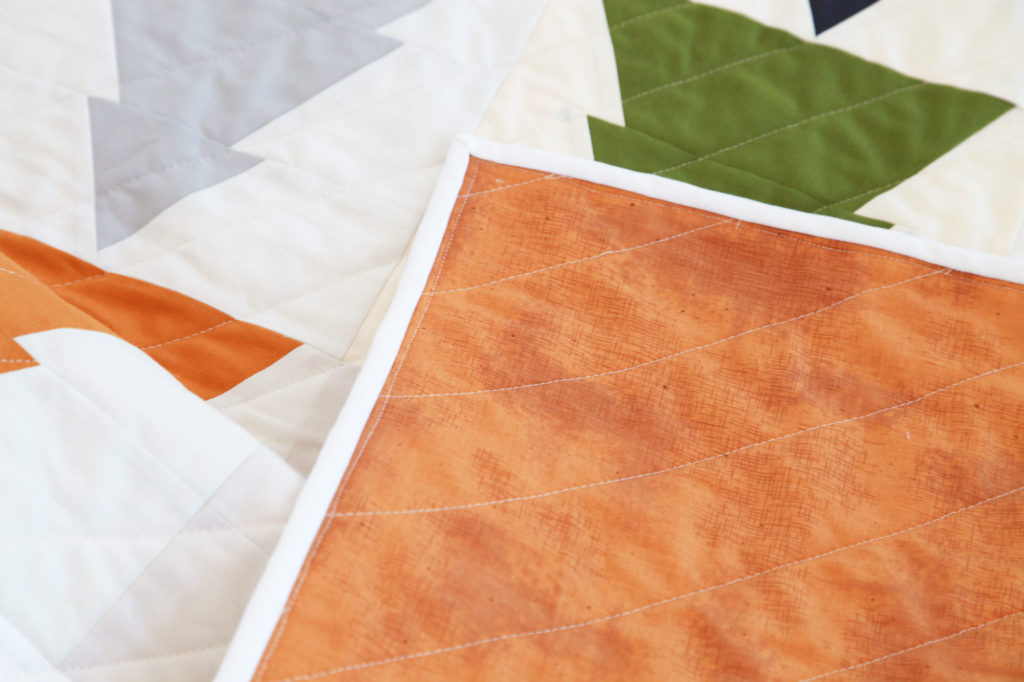 The quilt back is Lori Holt "Shabby" fabric in Butterscotch.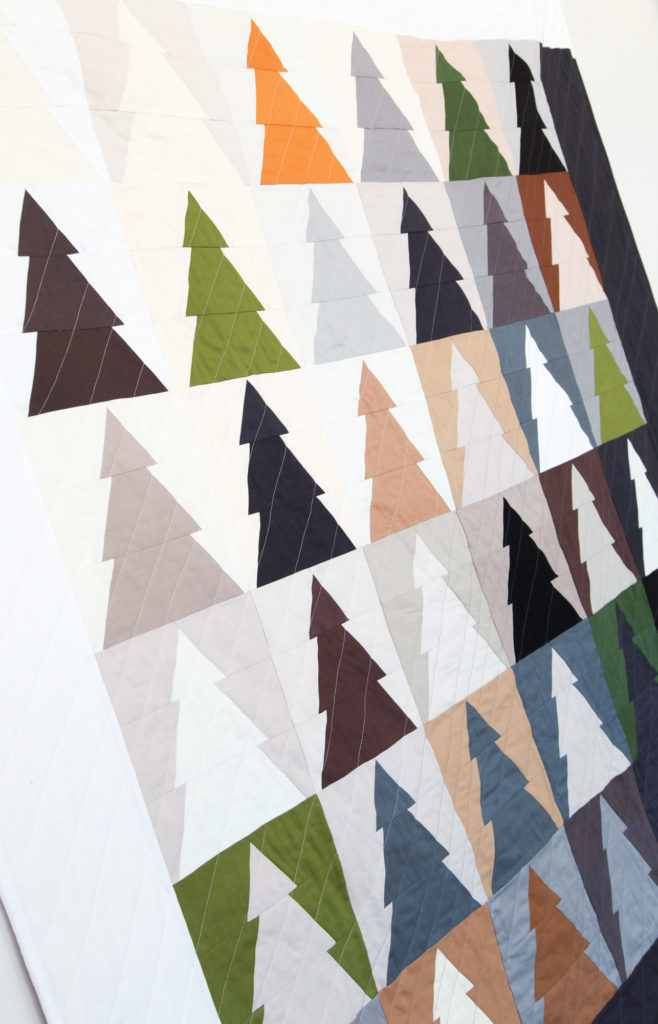 I did a simple channel quilting stitch on the diagonal. I didn't even attempt to keep the stitches straight or evenly spaced. I like the wonky look, and I like it even better after it is washed. That's a personal preference, and really any quilting design would be fabulous here. I used an off-white thread on the lighter half of the quilt, and a charcoal grey thread on the darker half.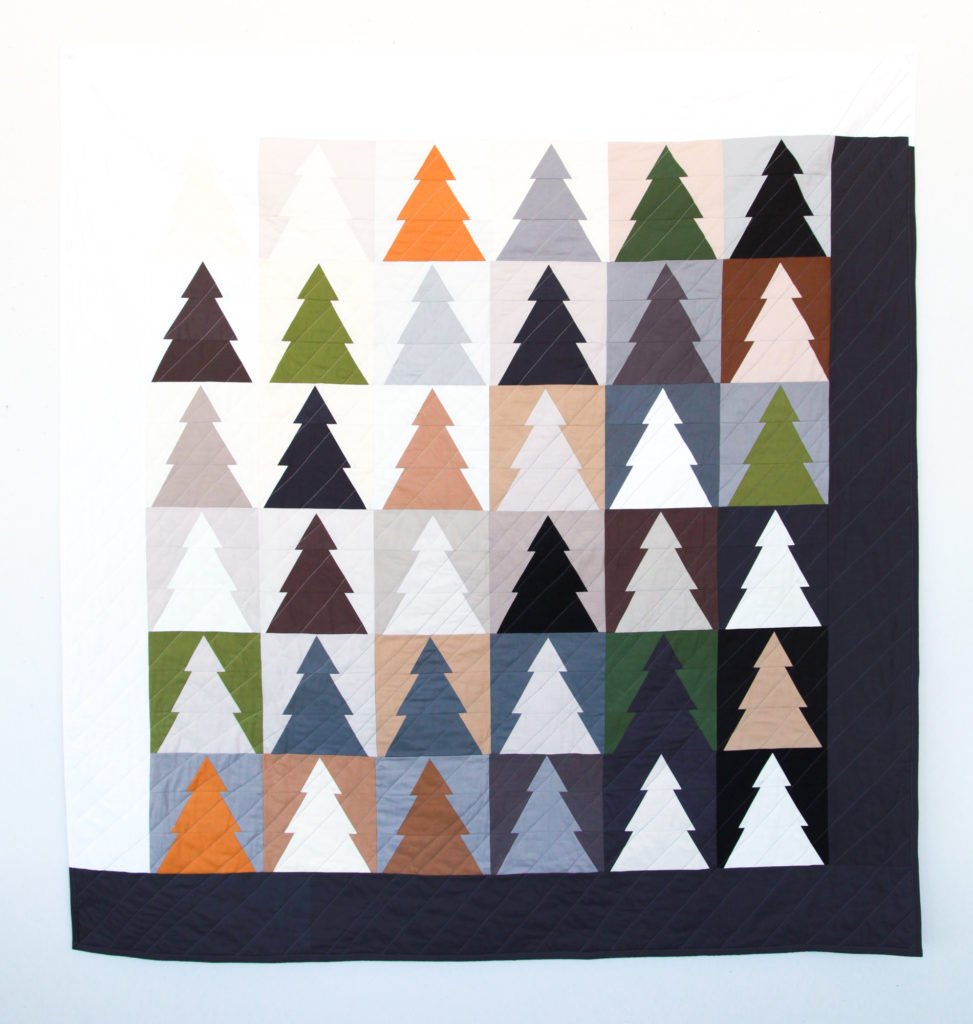 This was so much fun to make! You can pick up a Woodland Wander pattern HERE, and find out more about the Quilt Along by going to The Cloth Parcel on Instagram @theclothparcel.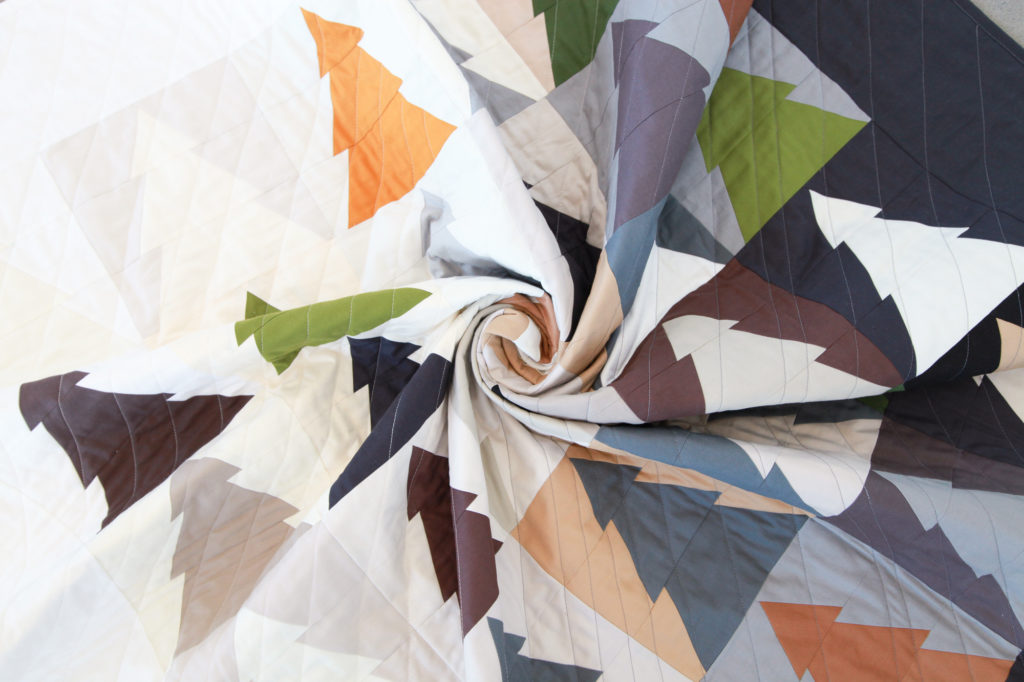 Riley Blake Confetti Cottons are available now at your favorite local and online quilt shops. Pick up yours today and share your makes with us on Instagram using #rileyblakedesigns #iloverileyblake #fabricismyfun, and be sure to tag us @rileyblakedesigns.
Happy Quilting!