We are so excited about this new project, we couldn't hold it in any longer!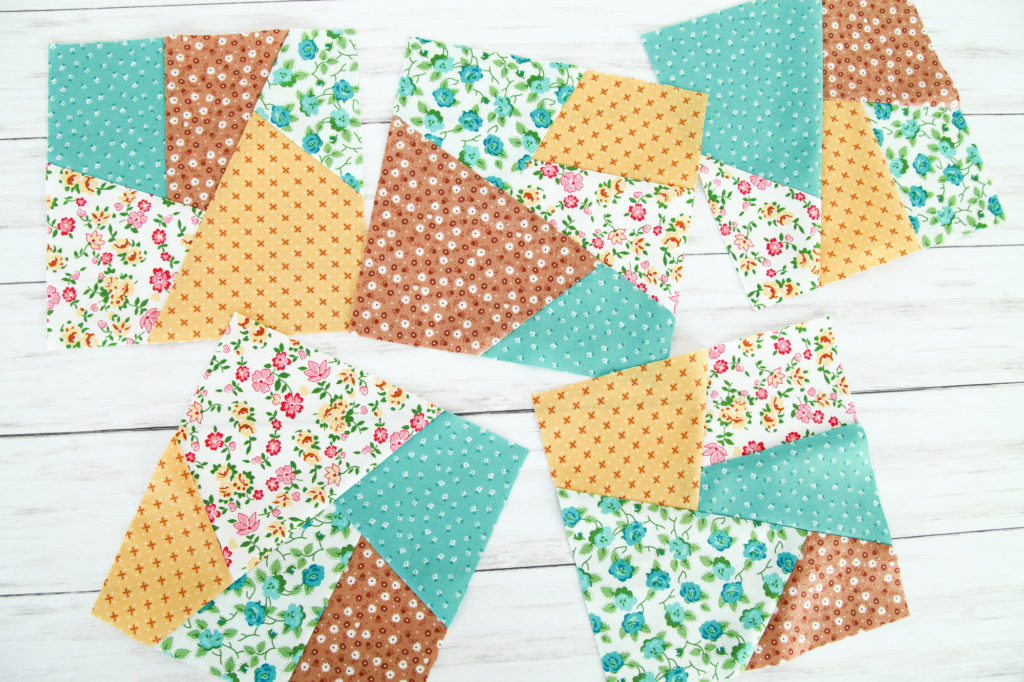 How cute are these scrappy quilt blocks? We whipped these up in a snap with Lori Holt's new Crazy Quilt Paper.
The Crazy Quilt Paper by Lori Holt of Bee in my Bonnet helps you cut out 10-inch stackers precisely at unique angles to reassemble as a crazy fun project! Finished block size is 8″. Each package includes 42 sheets.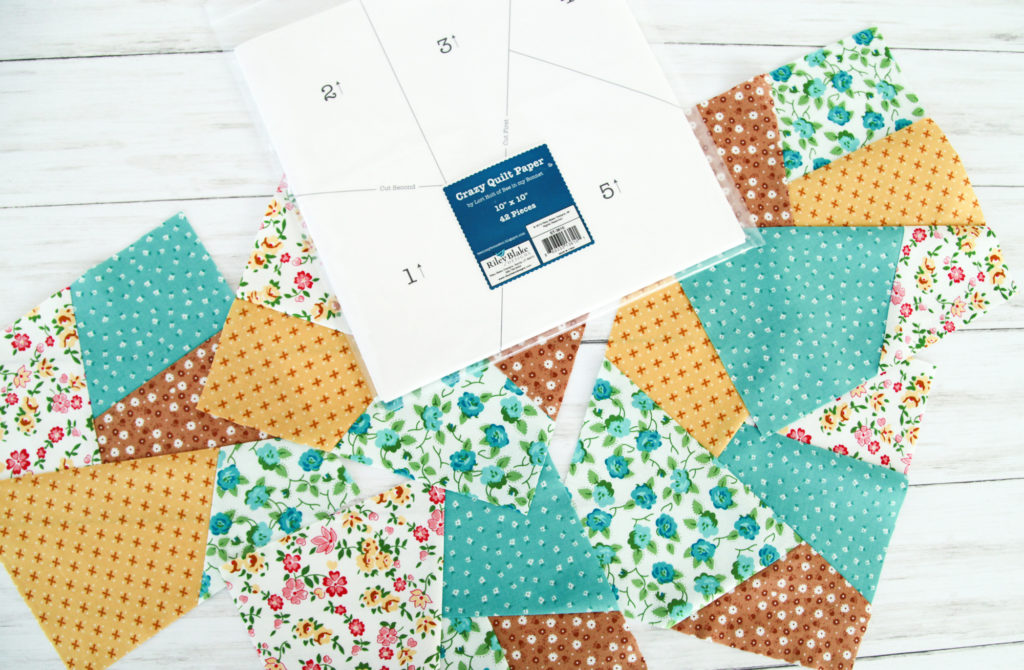 If you remember crazy quilting from the past, you'll love how much easier and more convenient it is with these fabulous pre-printed sheets! No more hunting down the ever elusive freezer paper and tracing square after square. Lori has simplified the work so you can enjoy the fun part – quilting!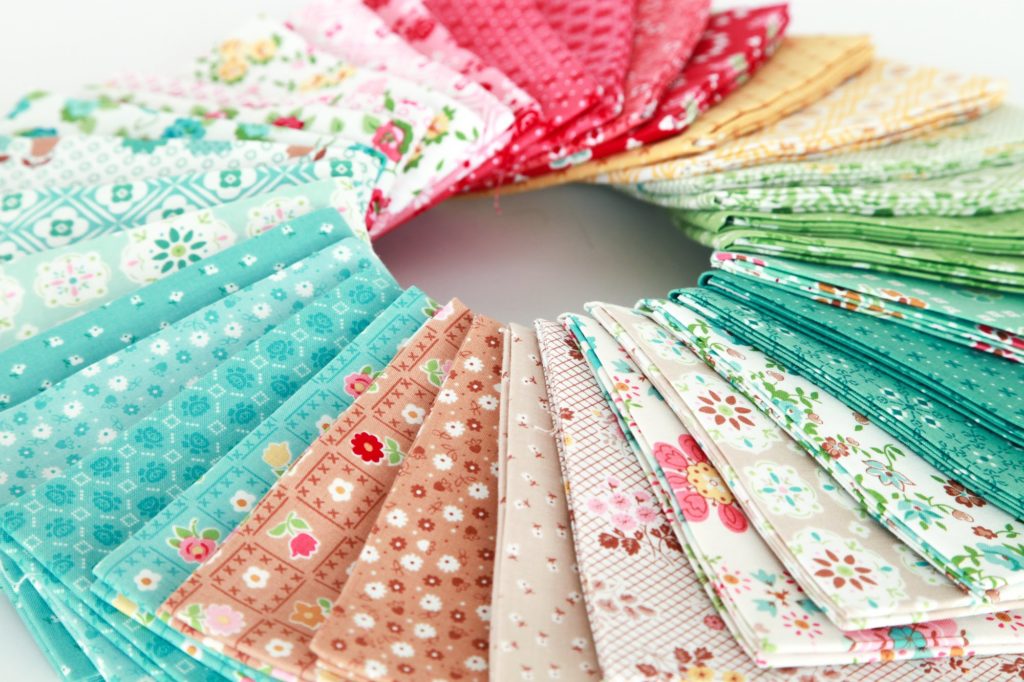 I am going to walk you through the easy steps of crazy quilting. I will be using fabric from Lori Holt's newest collection, Granny Chic.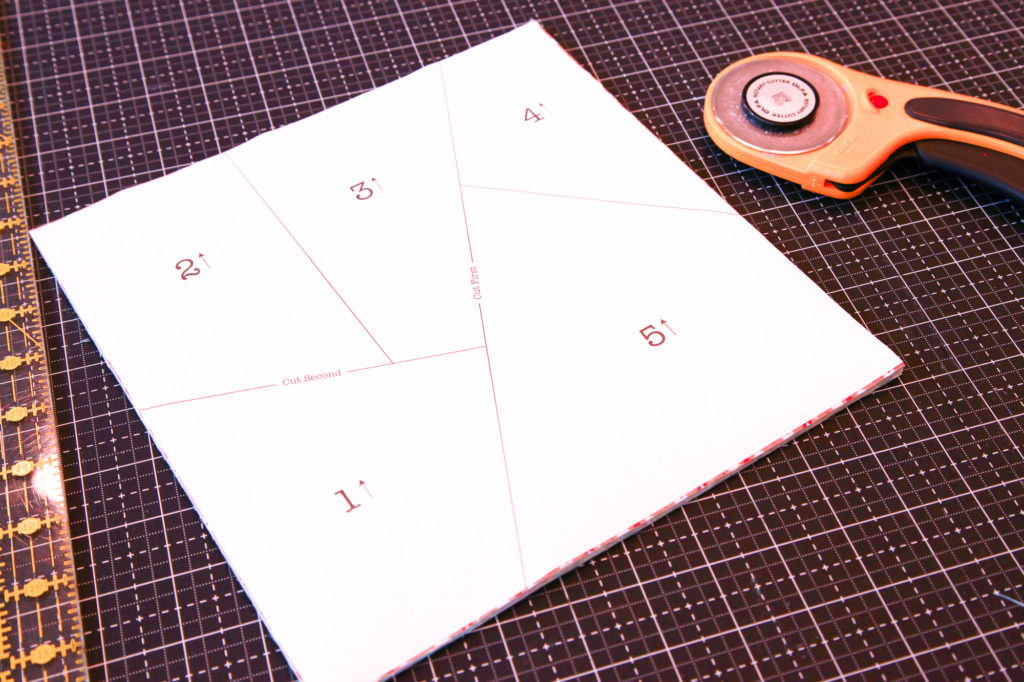 To begin, use five pieces of fabric from a 10″ stacker, or cut five of your own 10″ squares. Stack them on top of each other and press one sheet of Crazy Quilt Paper to the top piece, with the printed side facing up.
Don't get nervous, the paper sticks just enough to stay in place, but easily peels off without leaving a residue on the fabric.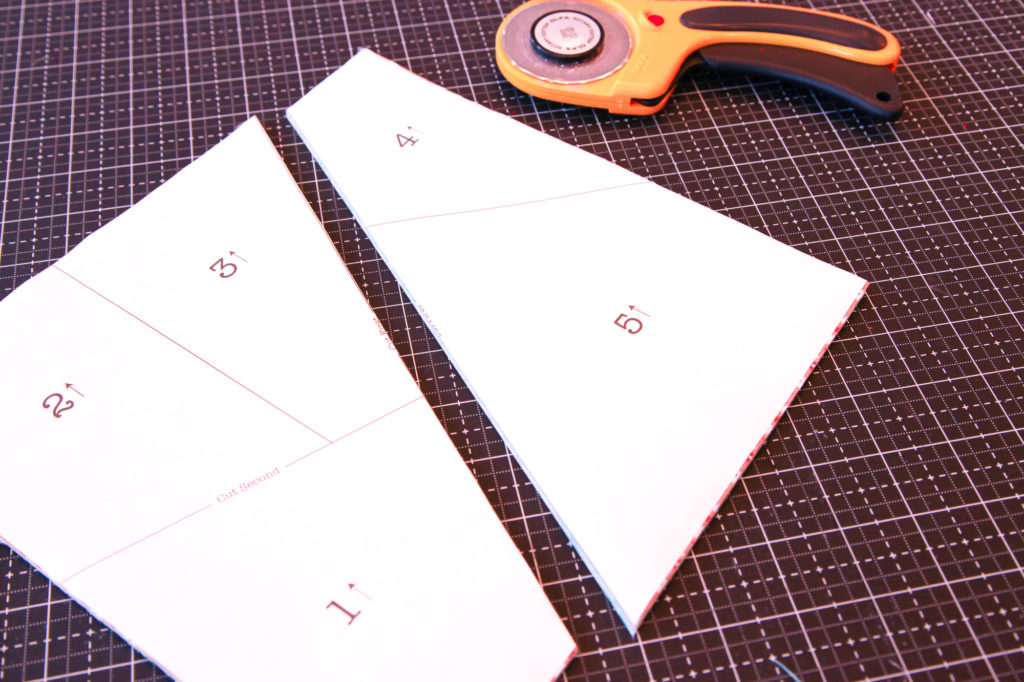 Next, use your rotary cutter to make the first cut. The paper clearly indicates where to make this cut.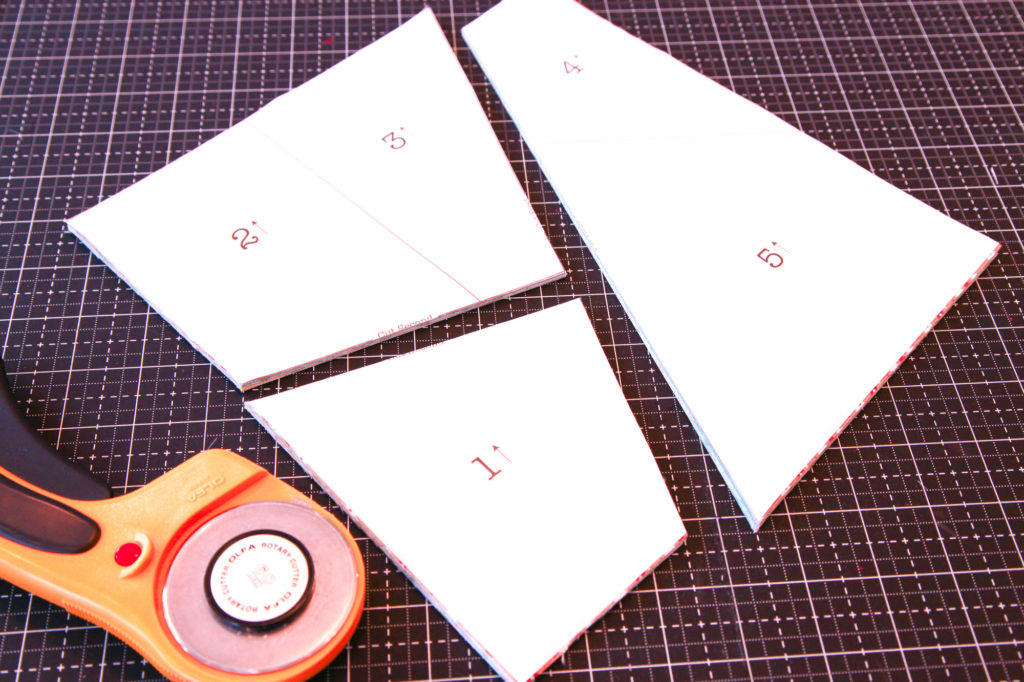 Now follow the cutting instructions to make your second cut. Easy, right?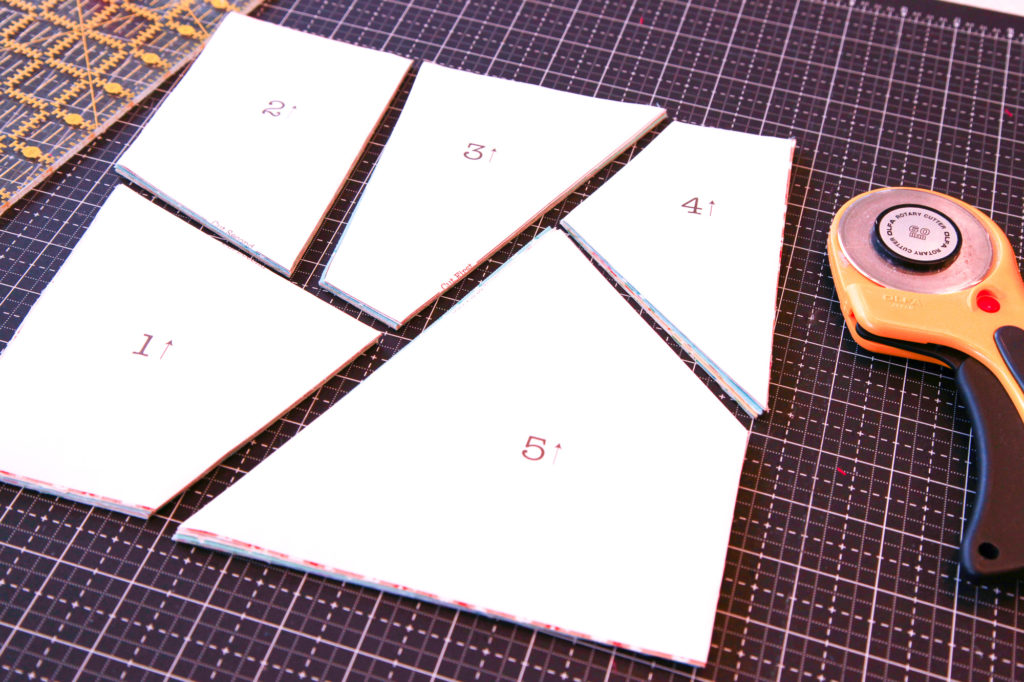 Finally, cut along the line between pieces 2 and 3, and then cut along the line between pieces 4 and 5.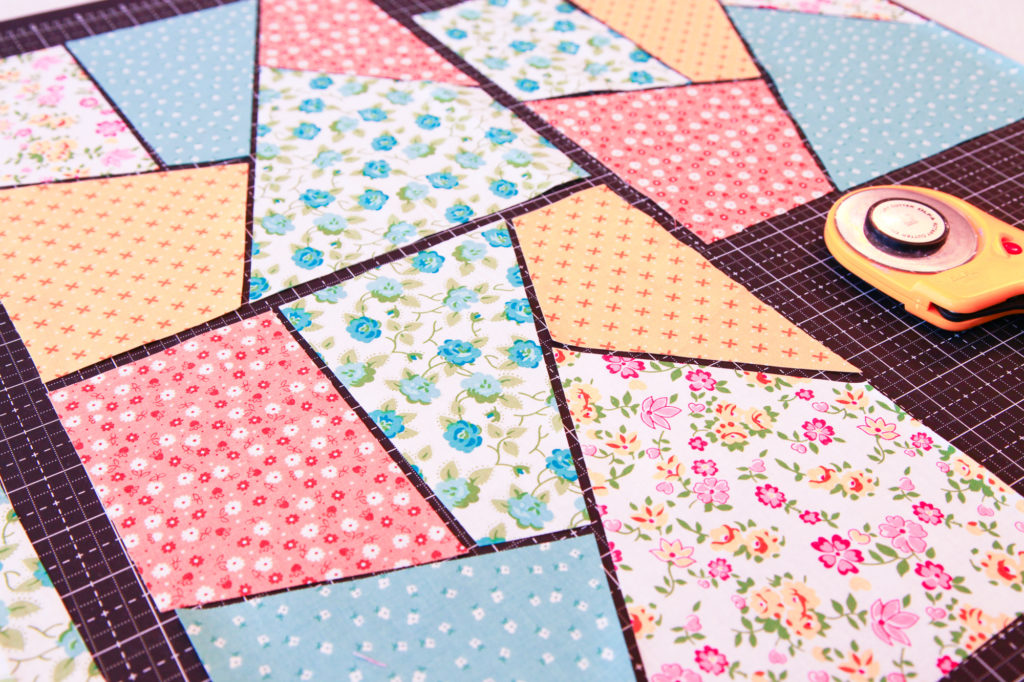 Now for the fun part! Mix up the prints so that each block has one of each, and then put them back together. You will end up with five blocks.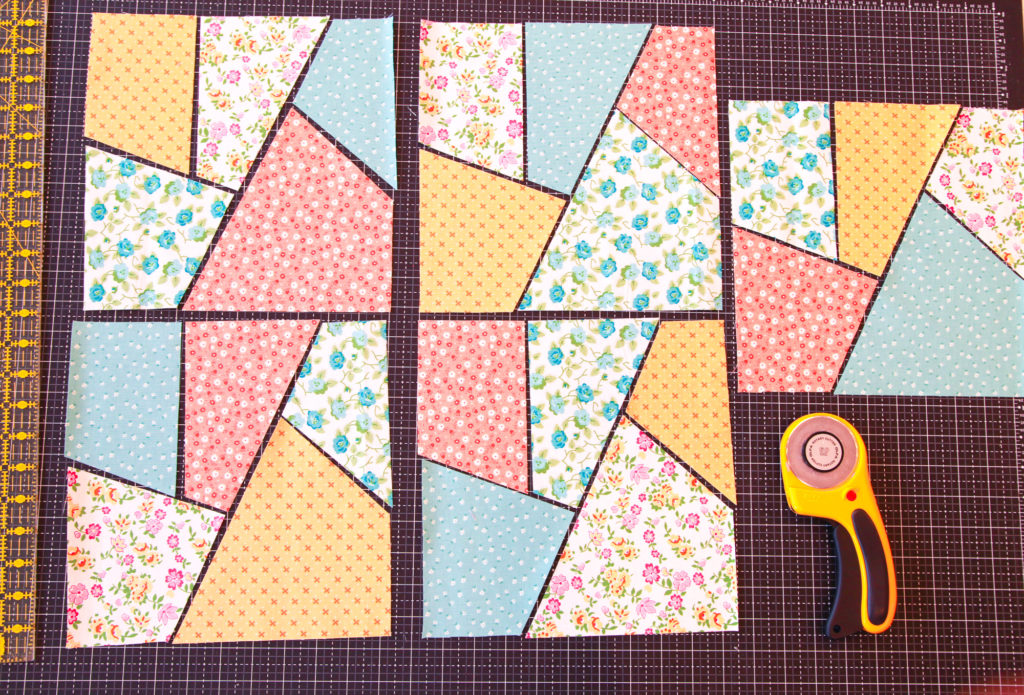 Here are my five blocks. And here they are below finished and squared up into 8 1/2″ squares.
Be sure to stay tuned…a sweet little baby quilt made with Crazy Quilt Blocks and Granny Chic fabric is coming soon!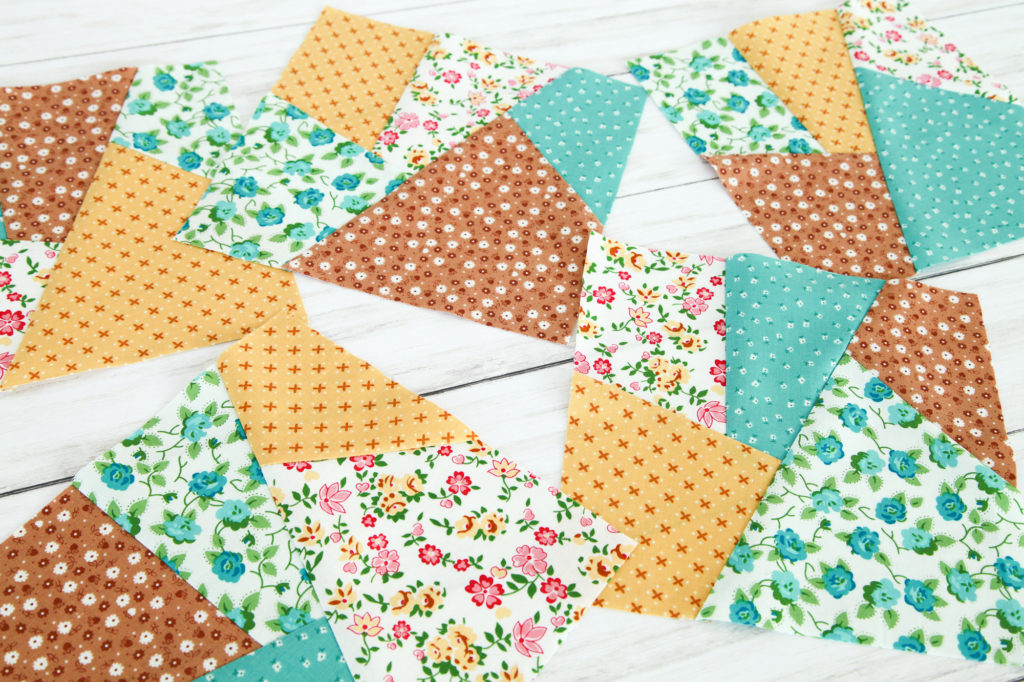 Crazy Quilt Paper is arriving in quilt shops everywhere this month! Pre-order yours today and share your crazy quilts with us on Instagram @rileyblakedesigns, #rileyblakedesigns, #iloverileyblake, and #fabricismyfun.
Happy Quilting!