Berkshire Garden is a brand new fabric collection designed by the lovely and talented Lila Tueller.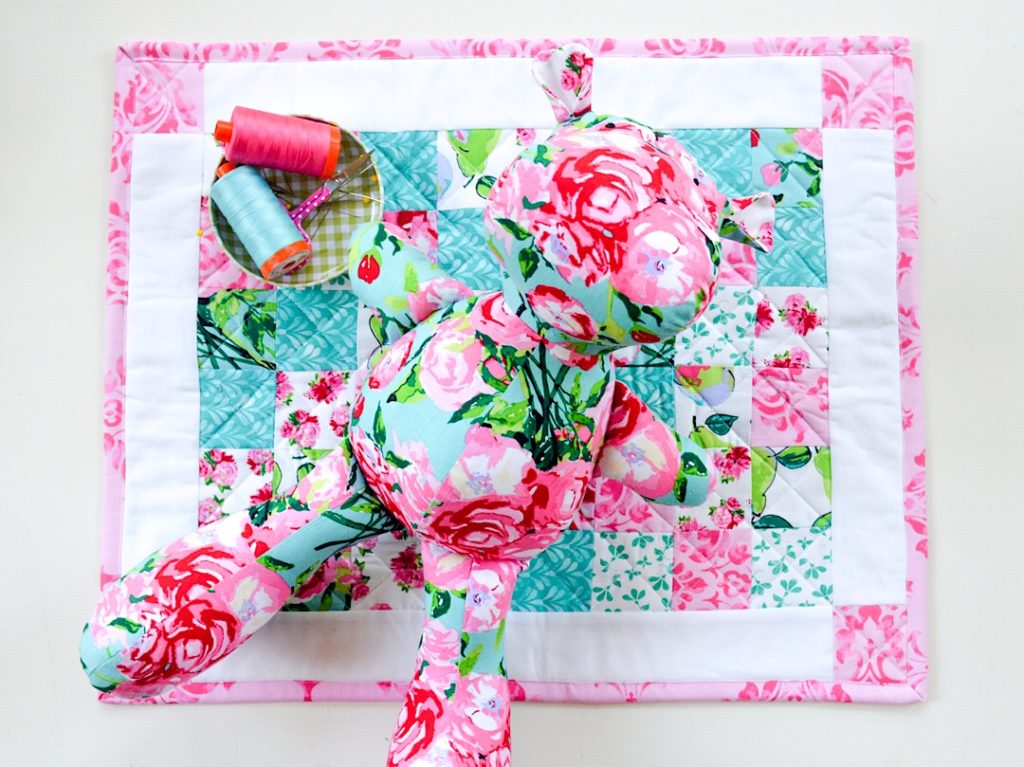 The slightly distressed florals and prints have a lovely shabby chic feel to them, while the bold color palette is fresh and modern.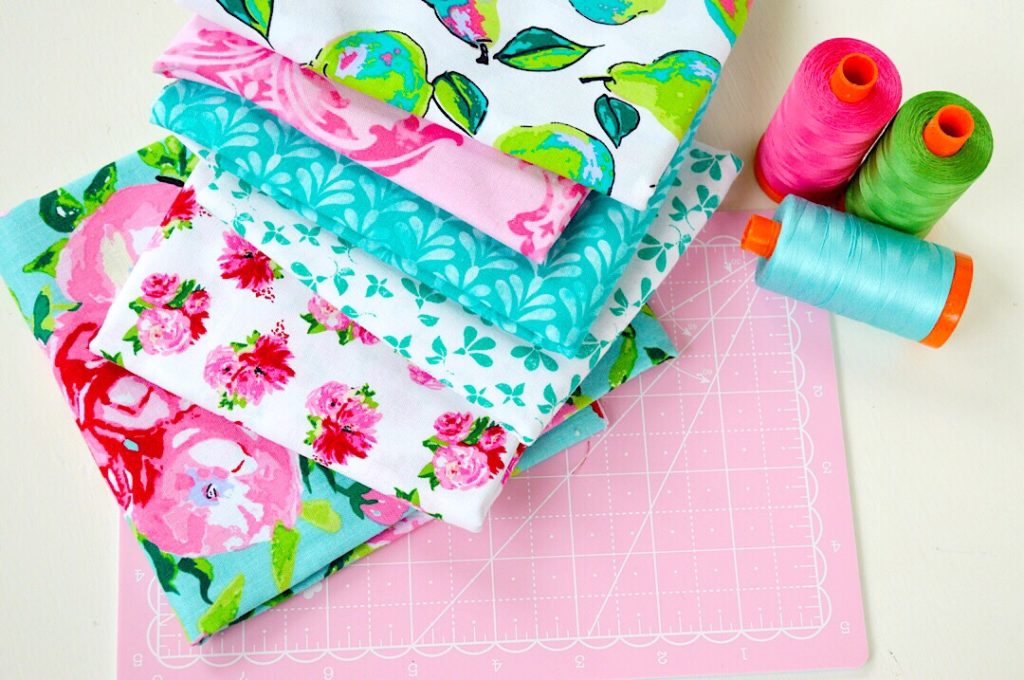 Before diving into these gorgeous prints, I let them sit for a few days so they could "speak to me." This fabric and project idea were telling me to "go bold or go home." So I decided to go bold! I am a big fan of Lucy Blaire's softie patterns, and her Henrietta Hippo pattern was calling out to me, because what could be cuter than a hippo covered in roses?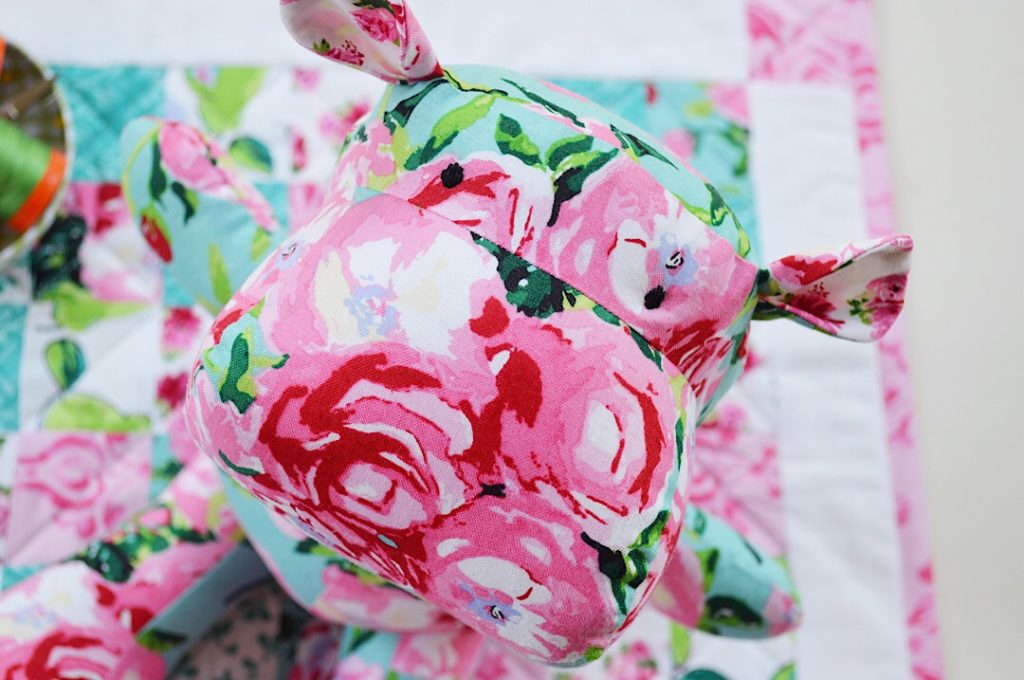 Isn't she lovely?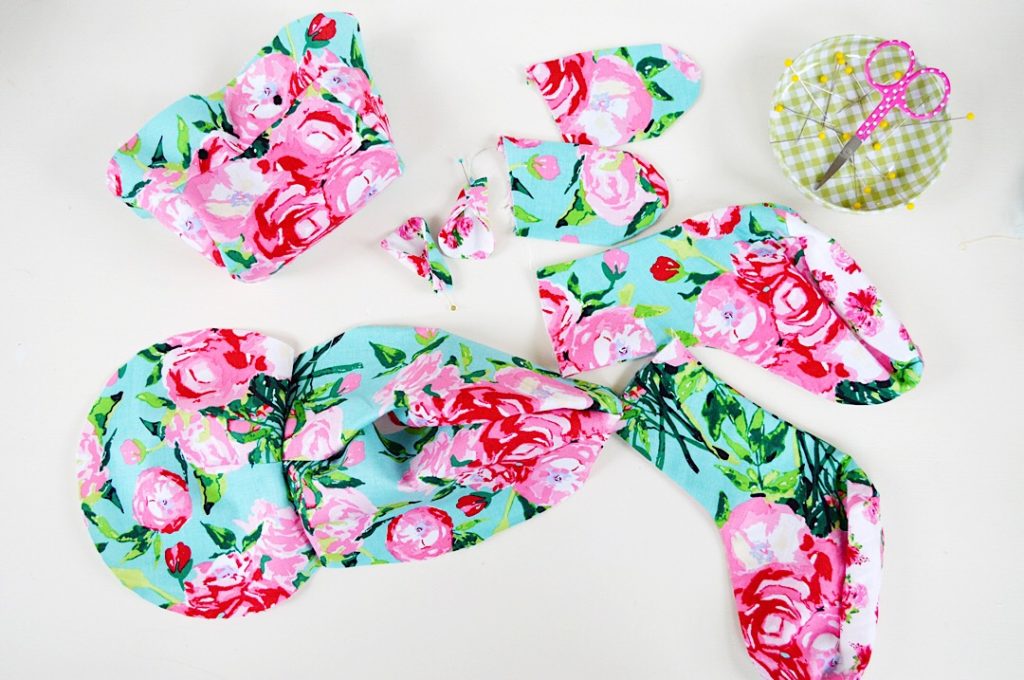 I think it's easy to get intimidated at the thought of sewing softies, or stuffed animals, when in reality, they sew up quickly and look much more difficult than they really are. I had all of Henrietta's little parts cut, sewn, and ready to assemble – all in an afternoon. Tip: when making softies, adjust your stitch length to a tight stitch — I use 1.5. This keeps the seams tight, preventing gaping and keeping stuffing from escaping.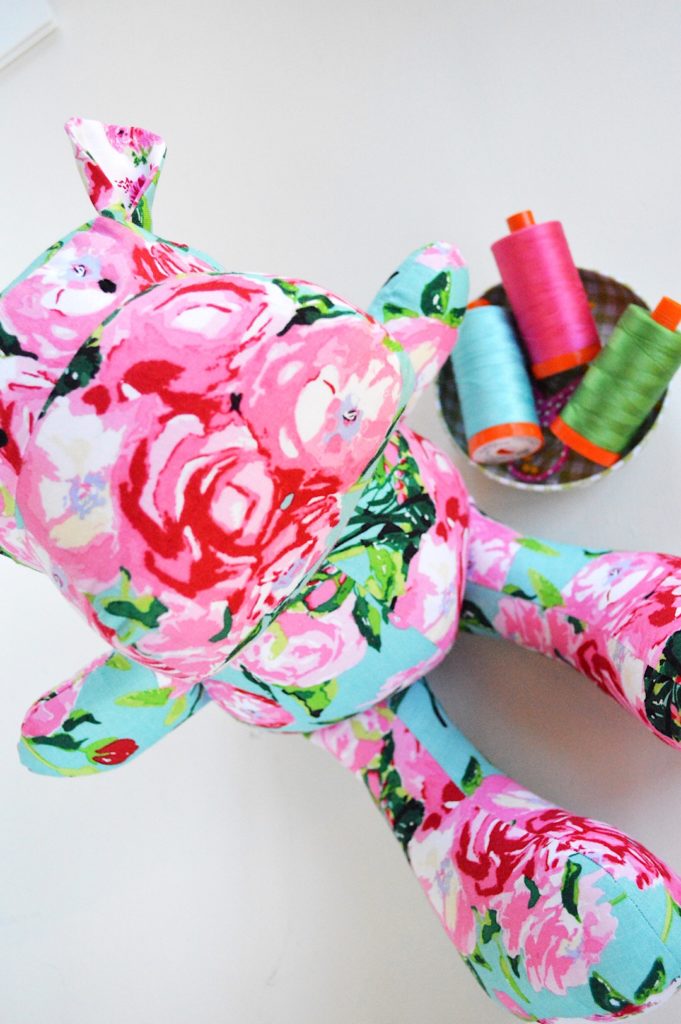 My favorite resource for tips on sewing softies is the Melly & Me blog. There are tutorials on doing the ladder stitch, attaching arms and legs, stuffing and more. I was lucky enough to learn from Melanie in person, and her stuffing technique was a game changer! Isn't that rose colored nose adorable?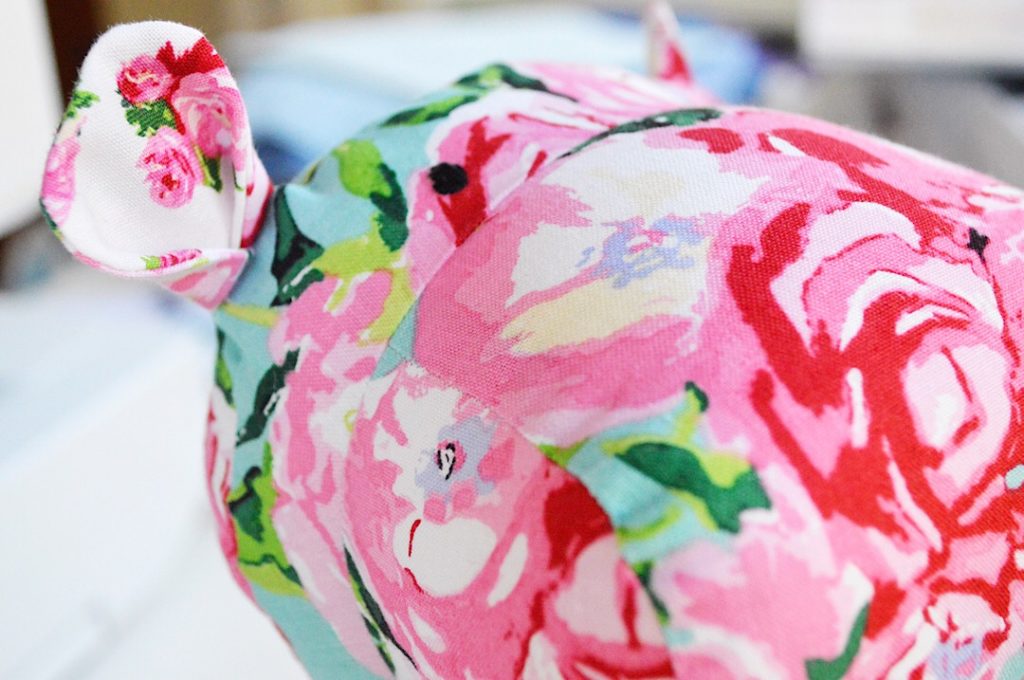 I used Aqua Berkshire Main for the main body, and White Berkshire Floral for the ear and footpad accents.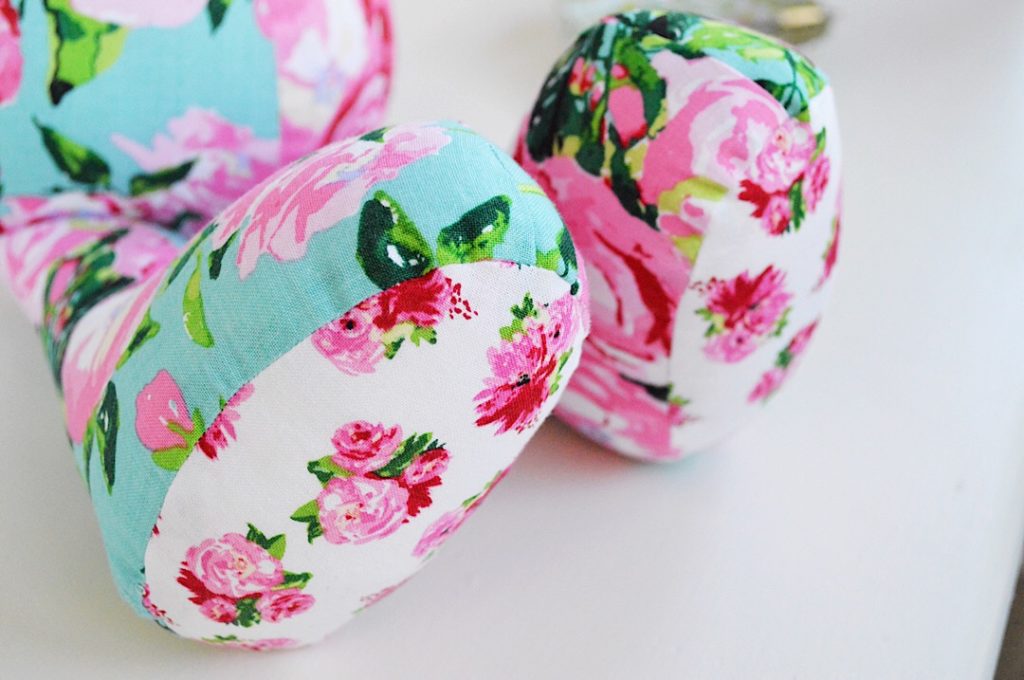 Pairing the florals is what gives Henrietta the Hippo her very shabby chic look.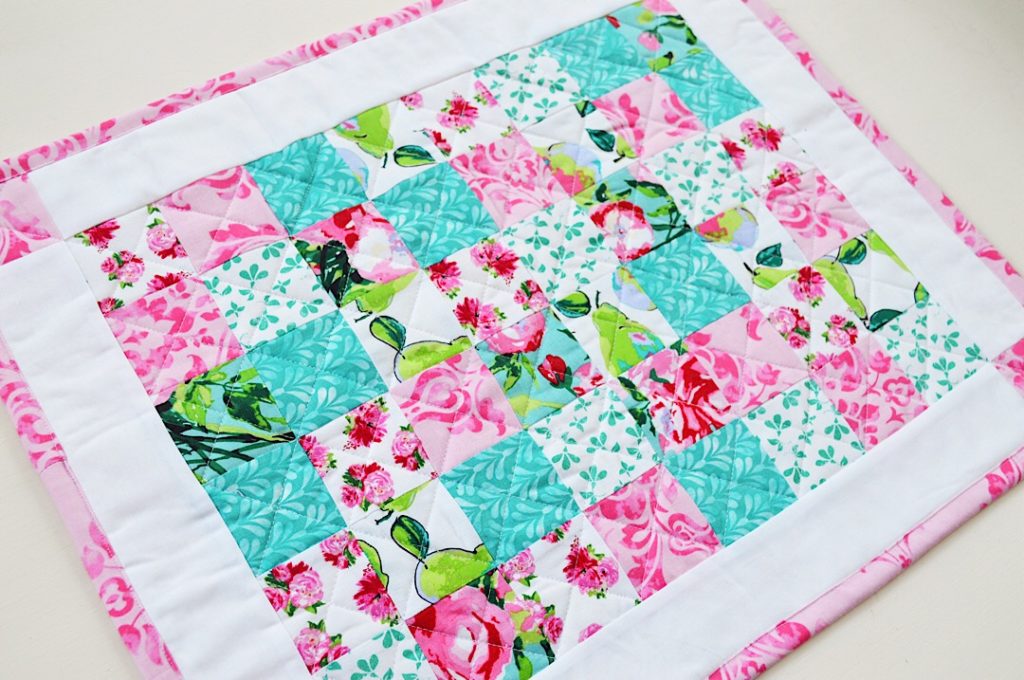 I decided Henrietta needed a blanket, so I made this simple patchwork doll quilt. You can find the Free Tutorial for this charming little quilt at the Polka Dot Chair blog.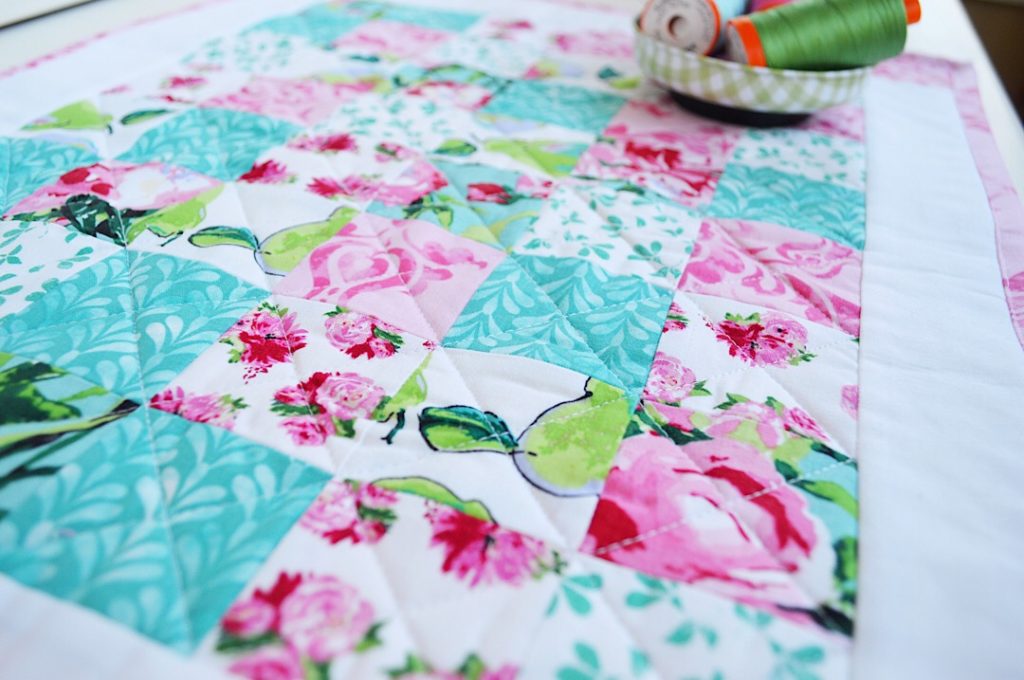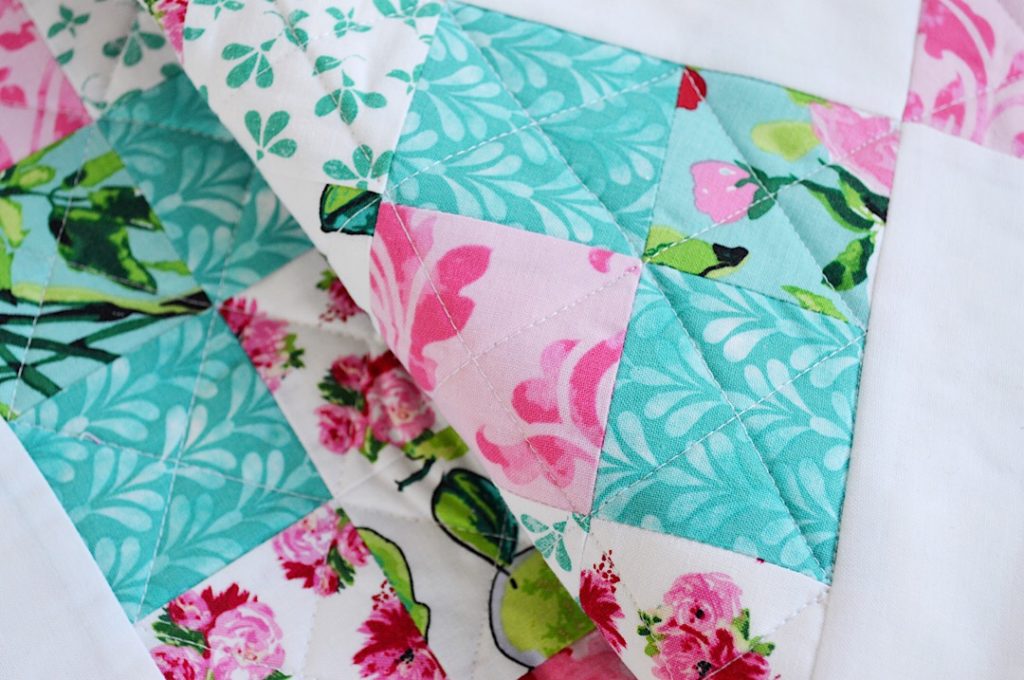 I LOVE how the Berkshire Garden large and small scale prints all work together. The floral motifs and bright colors are pure eye candy!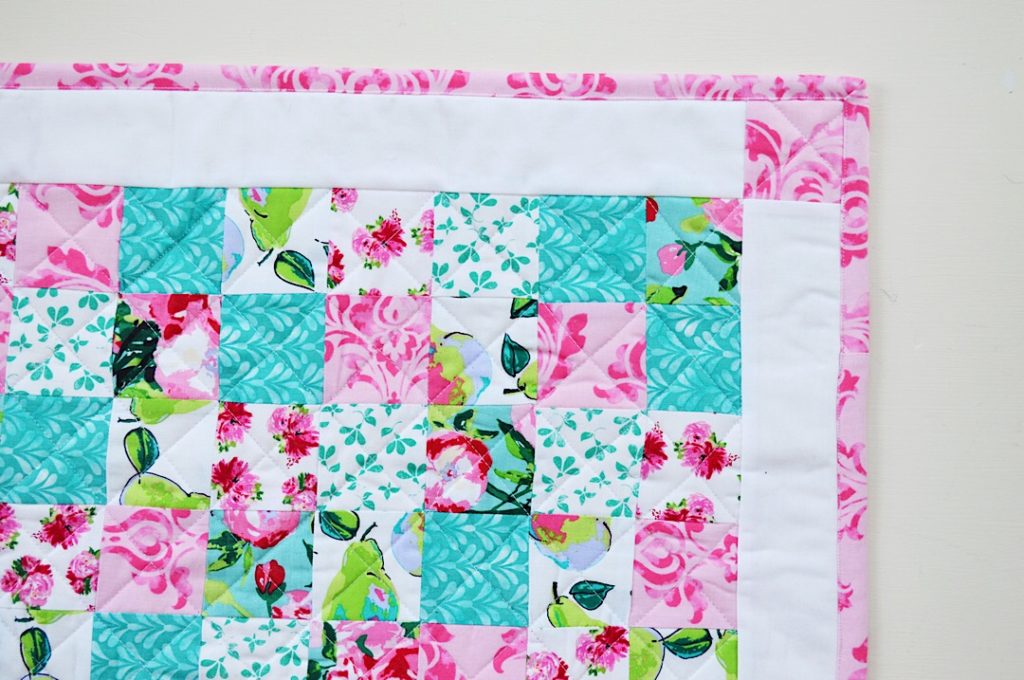 For the corners and binding, I decided to use the Pink Berkshire Damask. With the heavy use of aqua for Henrietta Hippo, I thought the splash of pink would provide a welcome contrast.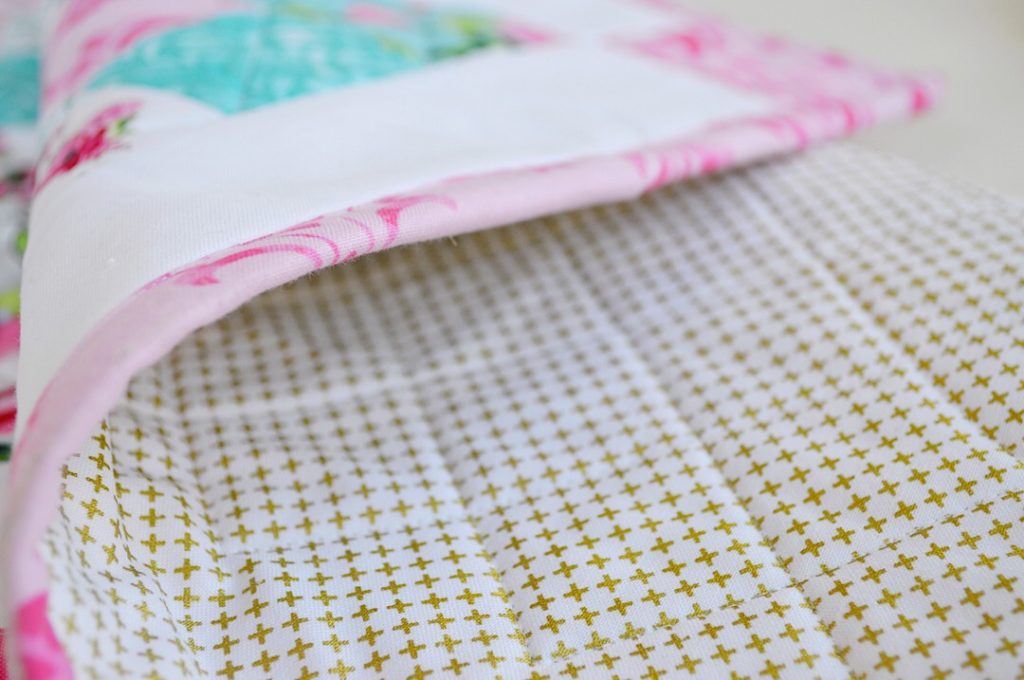 For the quilt back, I used one of my latest faves and a new Riley Blake Basic, Gold Sparkle Kisses. I love the sparkle kisses because they add instant glam to any project without overpowering the other fabrics. This makes them a fantastic quilt backing or low volume accent fabric for almost any project.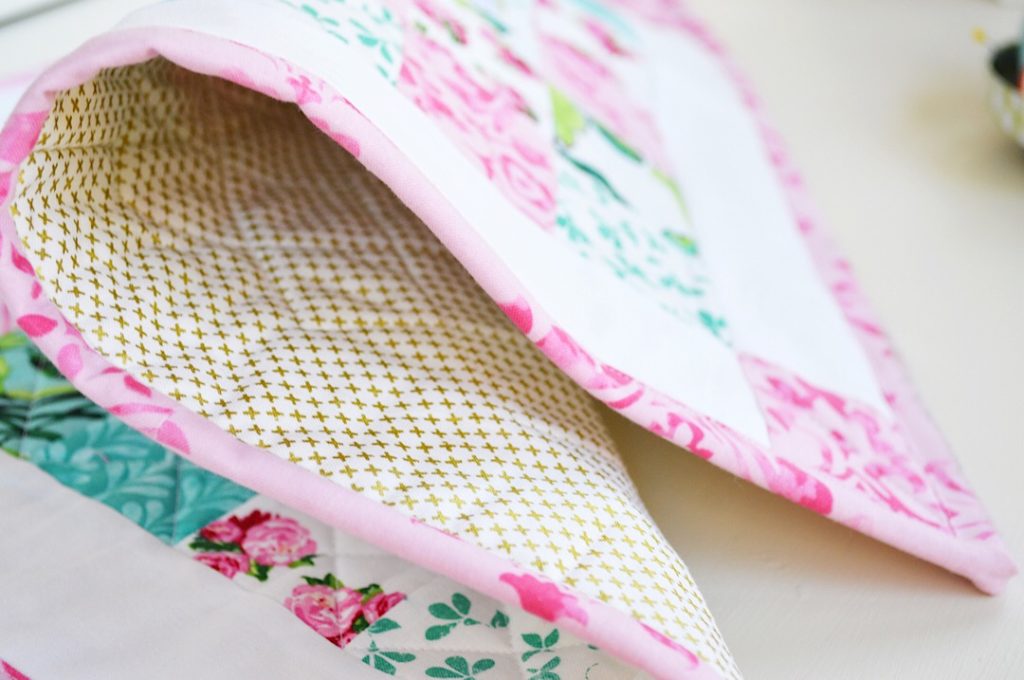 Berkshire Garden and Riley Blake Kisses are available at your local or online quilt shops so get yours today!
You can follow Lila Tueller on Instagram @lilatuellerfabric. Be sure to share your Berkshire Garden projects with us using #rileyblakedesigns.
Happy Sewing!