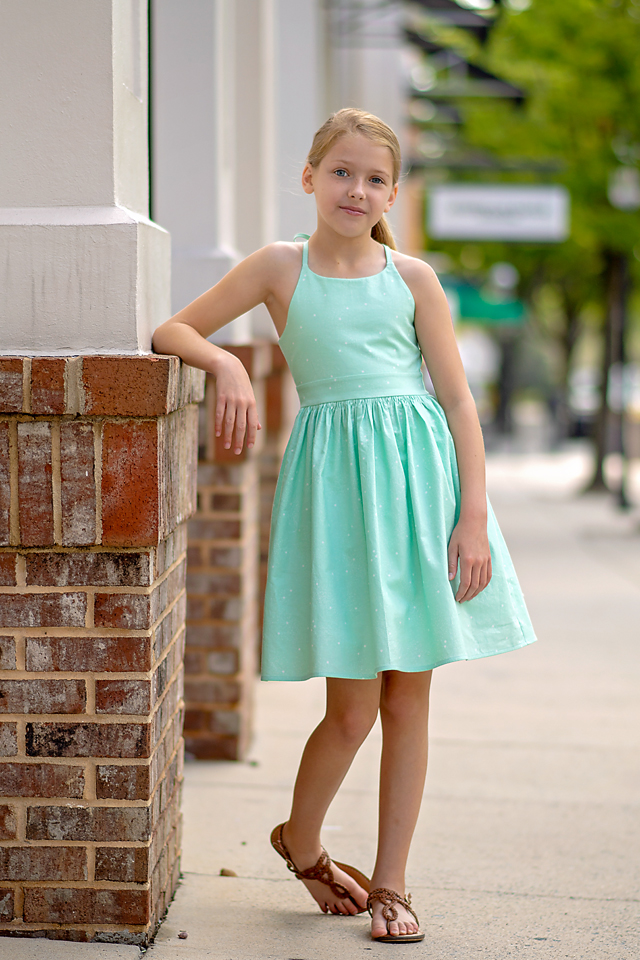 Hi everyone, it's Kari from That's Sew Kari. I'm so excited to see a new collection being added to the Riley Blake Designs Basics category. Dainty Daisy by Flamingo Toes has 12 amazing colors that can not only serve as coordinates for the many collections available, but can also be paired together or sewn on its own! The fabric has dainty daisies in a toss pattern throughout the yardage. It's a fun little surprise as you come closer to the fabric.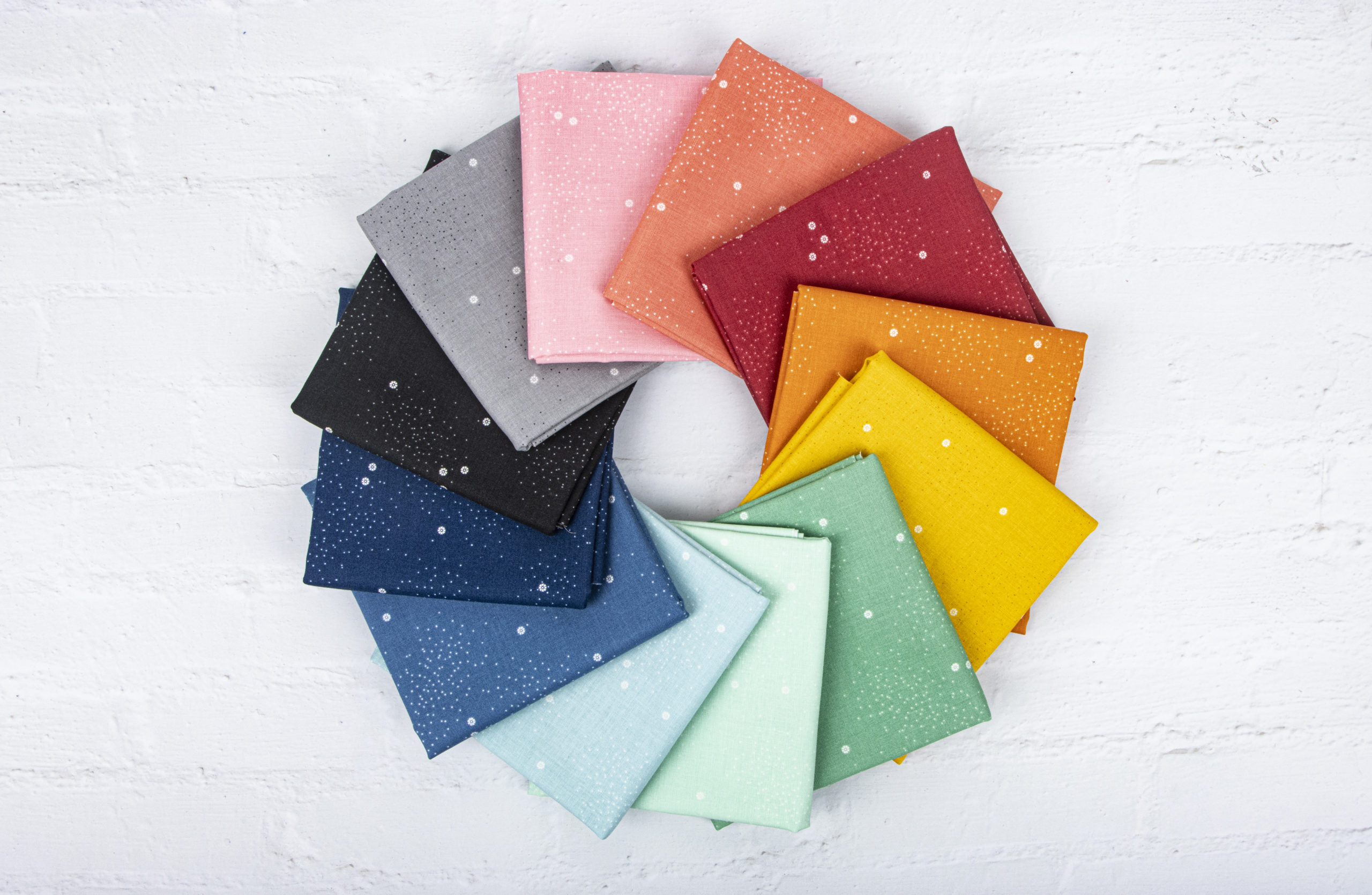 I was immediately drawn the three shades on the bottom (Waterfall, Mint and Alpine) so I let my daughter choose her favorite. She chose Mint and it's such a gorgeous shade. Although I don't think she could have chosen incorrectly — each color is so pretty!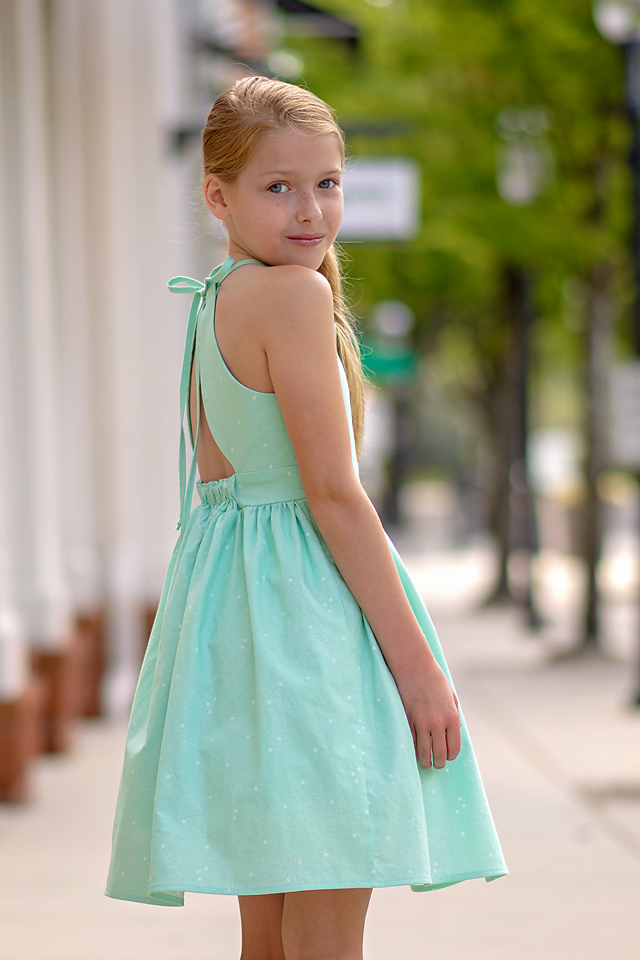 The pattern I chose is the new Edessa Dress by Little Lizard King. The unique back drew me in and because it ties, it will last a little longer than button-back dresses. This pattern contains several options for the skirt too. After all the gathering I did in my last two dresses, I opted for the simple skirt this time.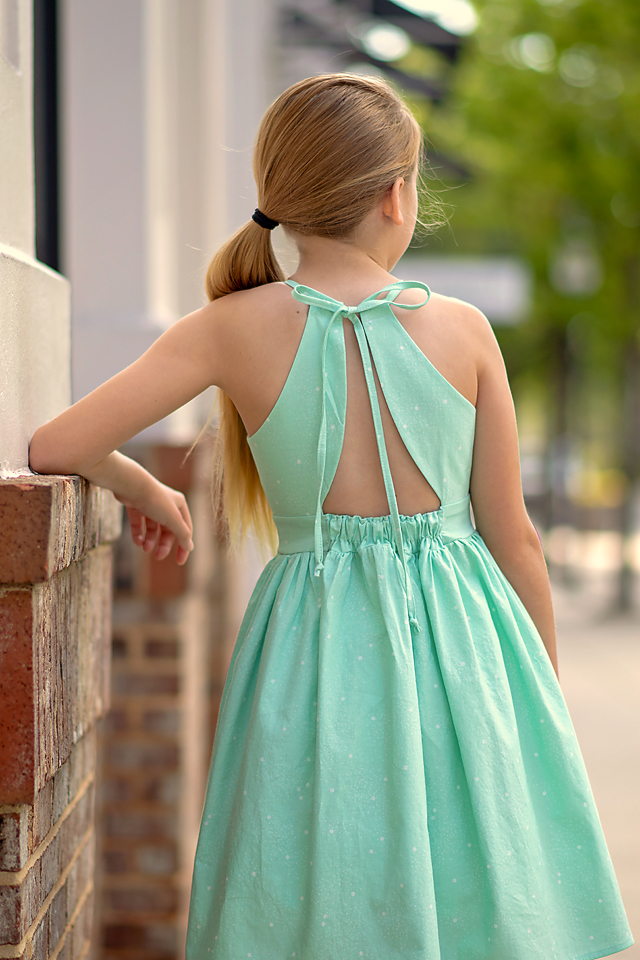 You can see the daisies tossed throughout. She's very happy with her new dress — it stays hot here until about October so she should have several opportunities to wear it.
Be on the lookout at your favorite quilt shop for Dainty Daisy – it releases this month!