Hello, friends! It's Julia from Bayhill Studio. It's hard to believe, but cooler temperatures are around the corner, and it's time to start thinking flannel! Today I'm sharing a super easy Polar Patchwork Baby Quilt featuring Nice Ice Baby fabric from the Designer Flannel collection.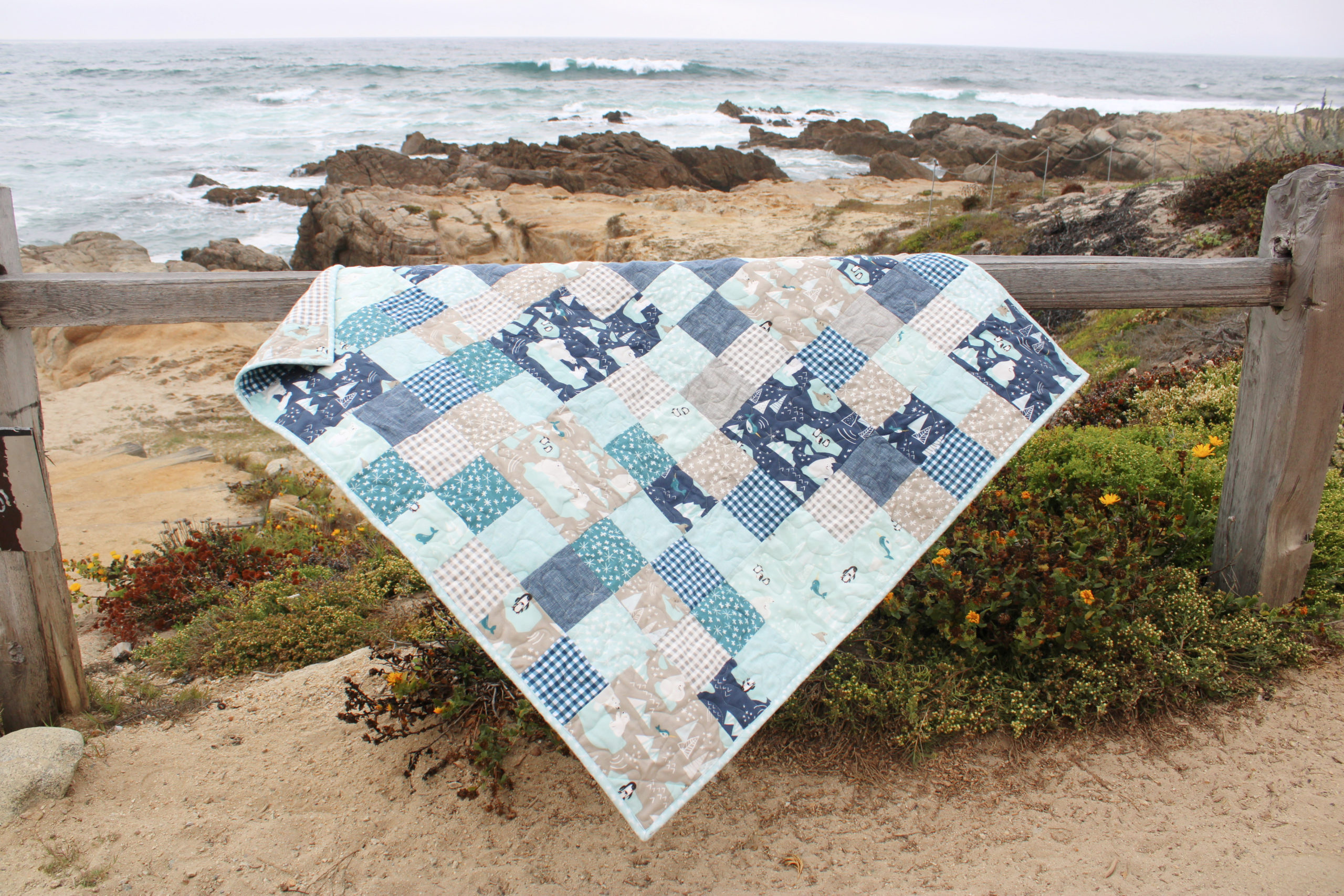 The patchwork is made up of 4 1/2″ squares sewn into simple 4-patch units and trimmed to 8″ square, however, I really wanted to highlight the adorable animals in the Nice Ice Baby main print, so each row also includes two 8″ squares. The finished quilt measures approximately 46″ square.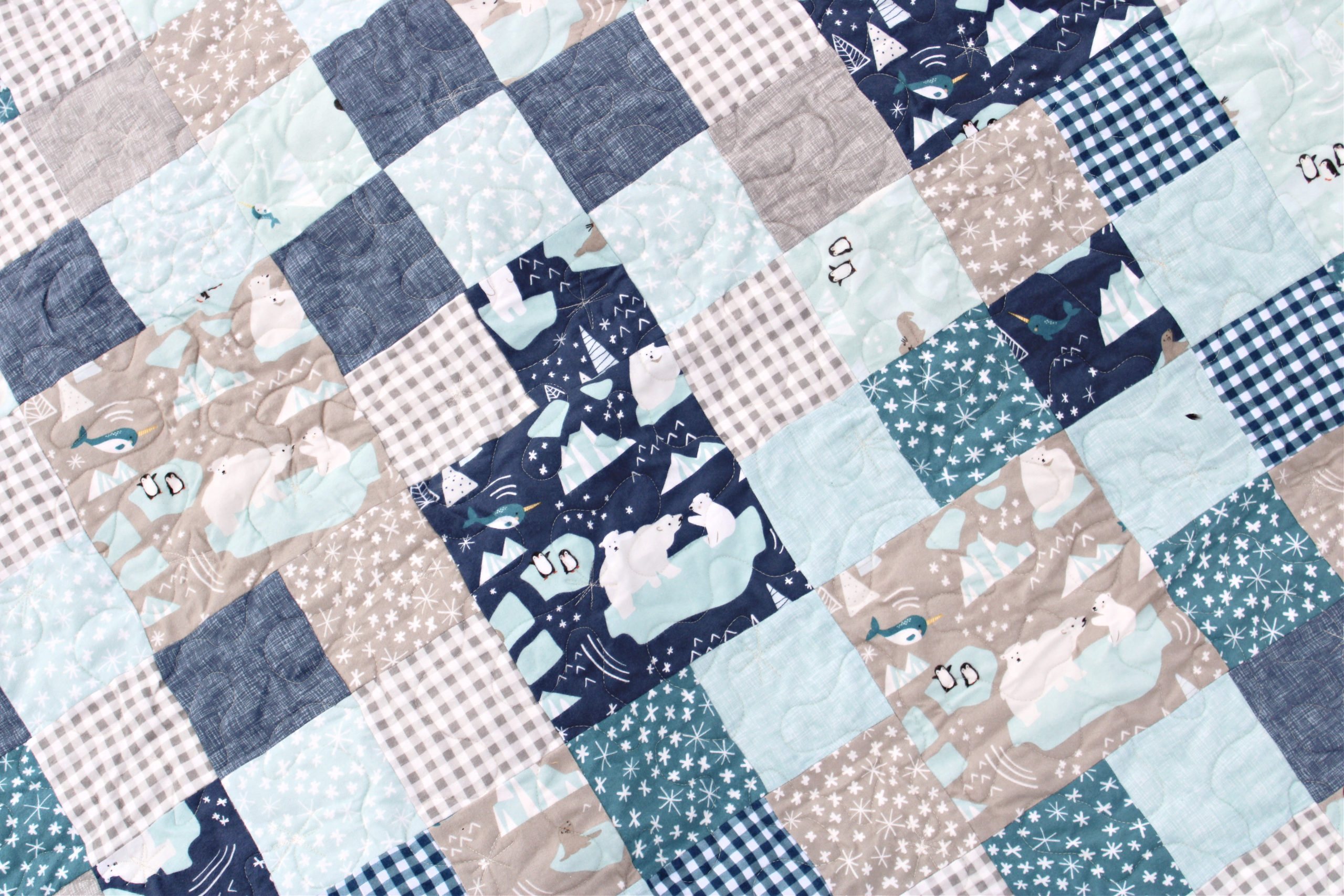 Here you can see the larger blocks. Aren't those animals adorable?! I did also use this print in the smaller 4-patch units, but notice how much of the design is lost in the smaller squares. For a large scale print like this one, large squares are the way to go.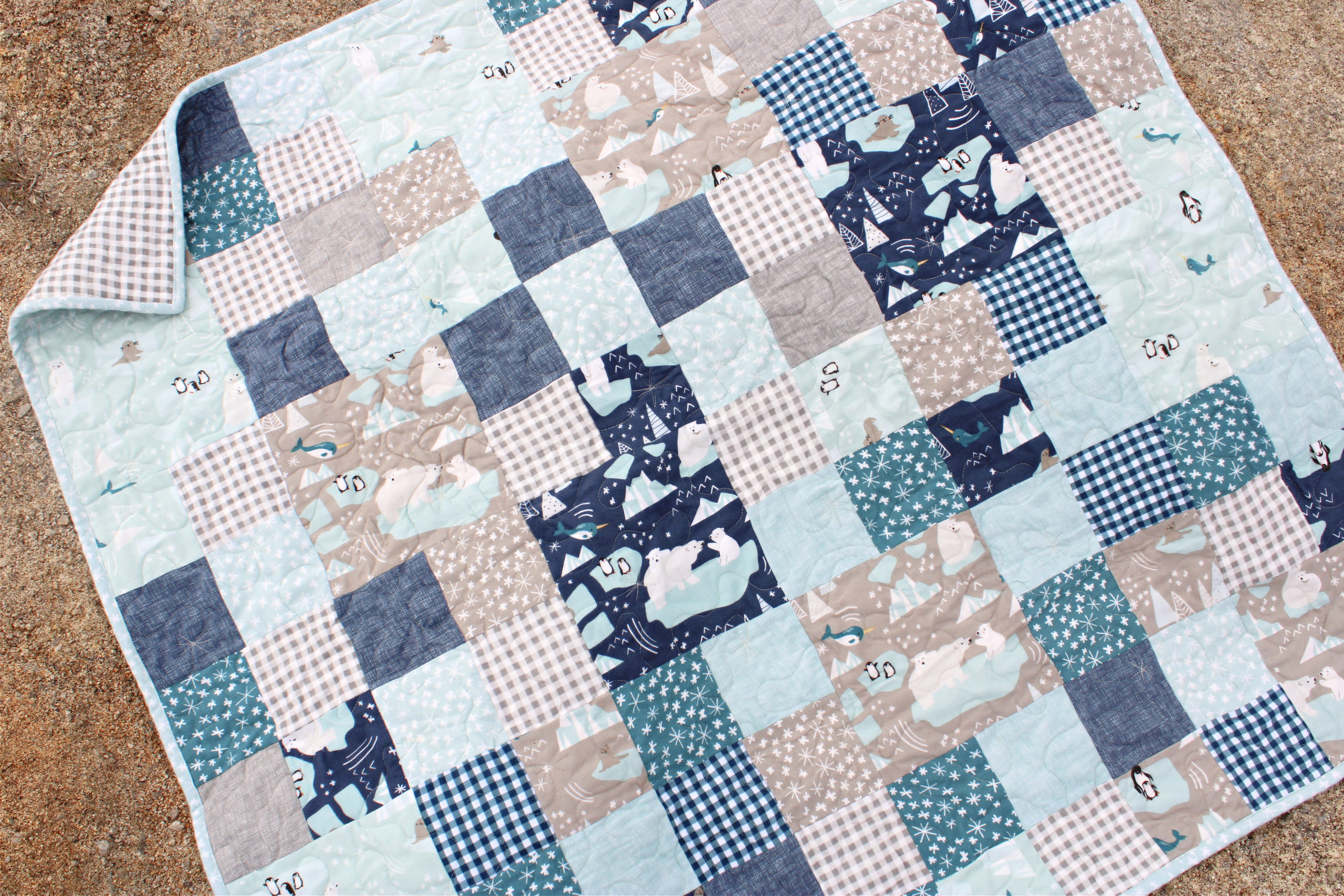 In addition to the Nice Ice Baby prints, I also added some Navy and Gray Gingham from the Designer Flannel line.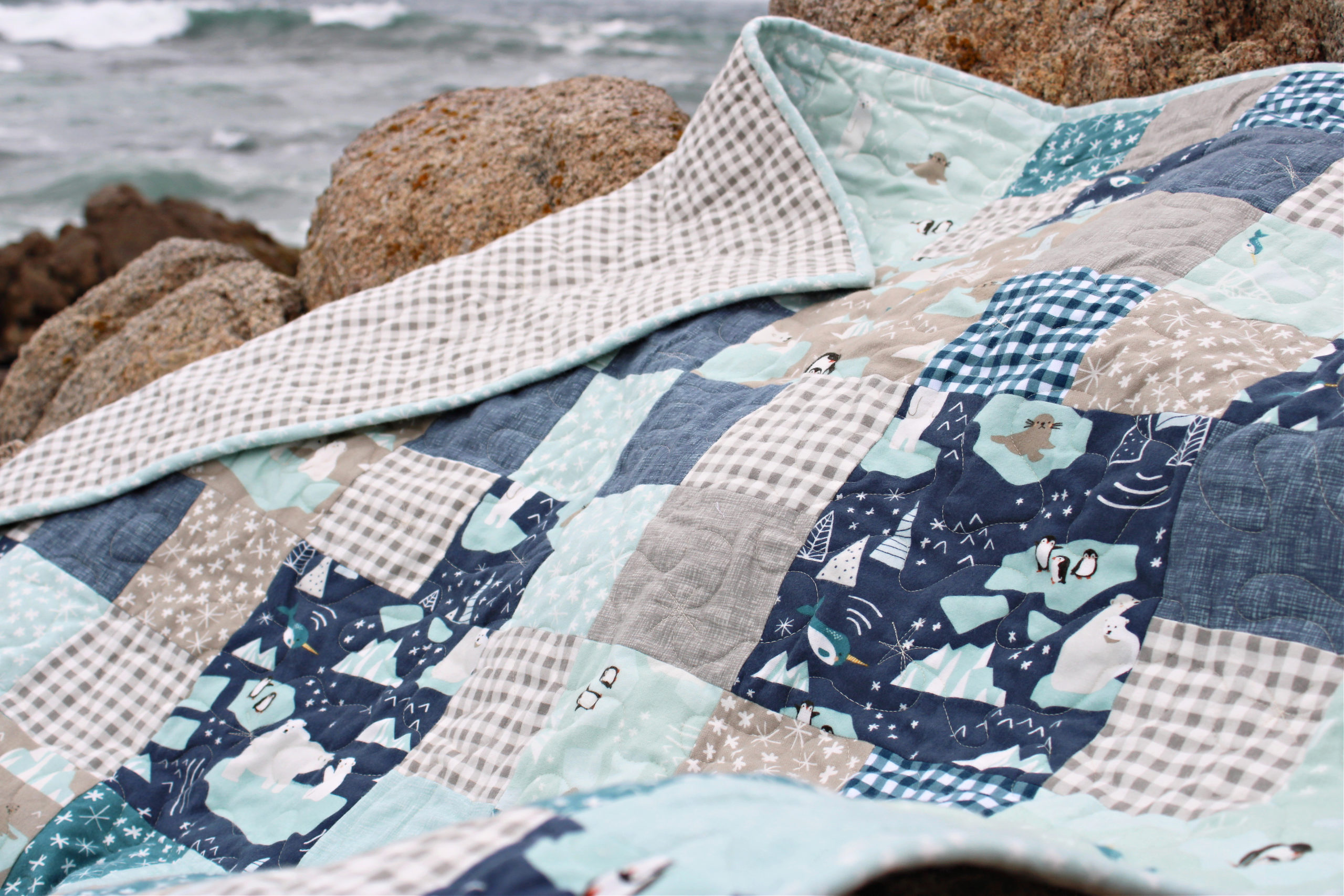 I used the Gray Gingham for the quilt back, and I LOVE how sweet and charming it looks!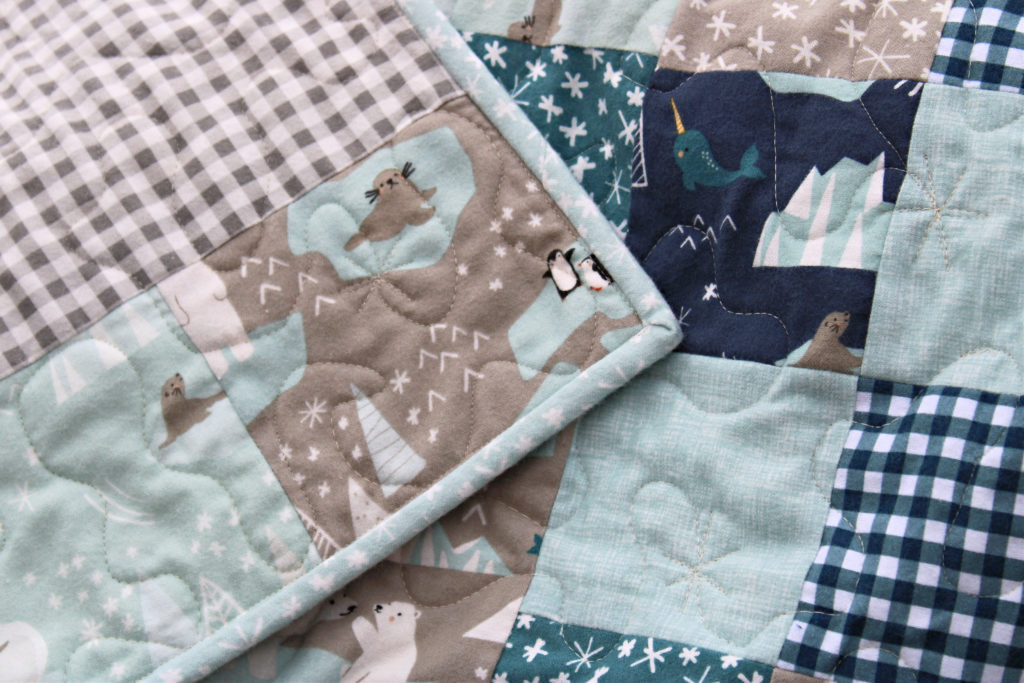 Because the gingham wasn't quite wide enough for this toddler size quilt, I added a row of leftover 8″ squares. The soft Mint Snowflakes binding perfectly frames the entire quilt.
For those who are new to quilting, I created a simple machine binding tutorial that will give your quilts a beautiful finish. You can view it here or on my YouTube Channel.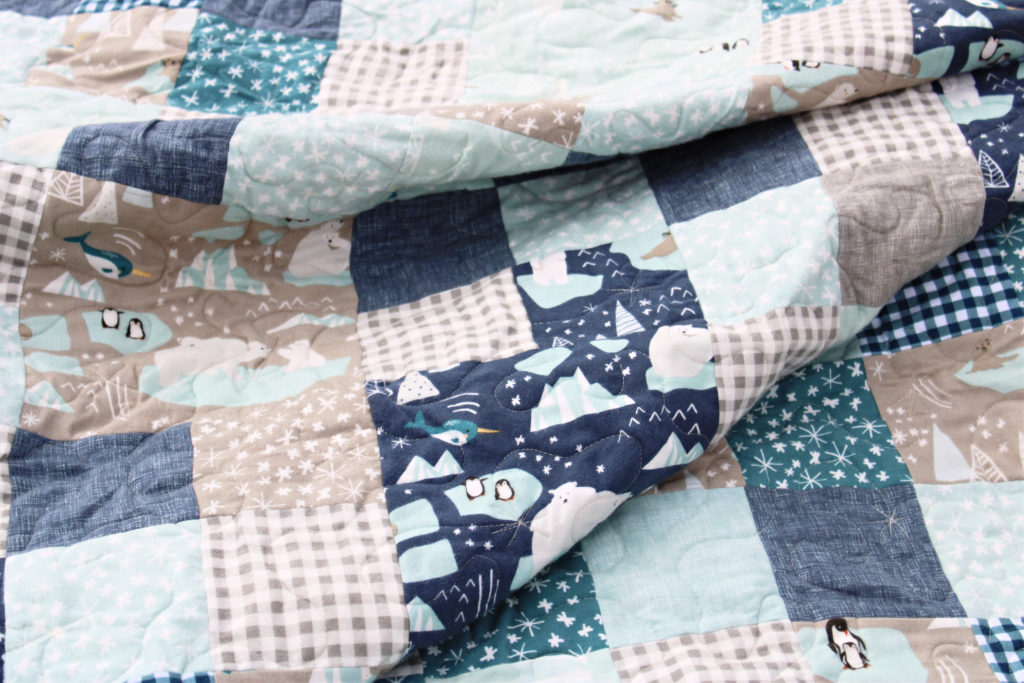 Visit my BLOG for more project photos and tips. Be sure to follow me on Instagram and subscribe to my YouTube Channel for more creative content and project inspiration.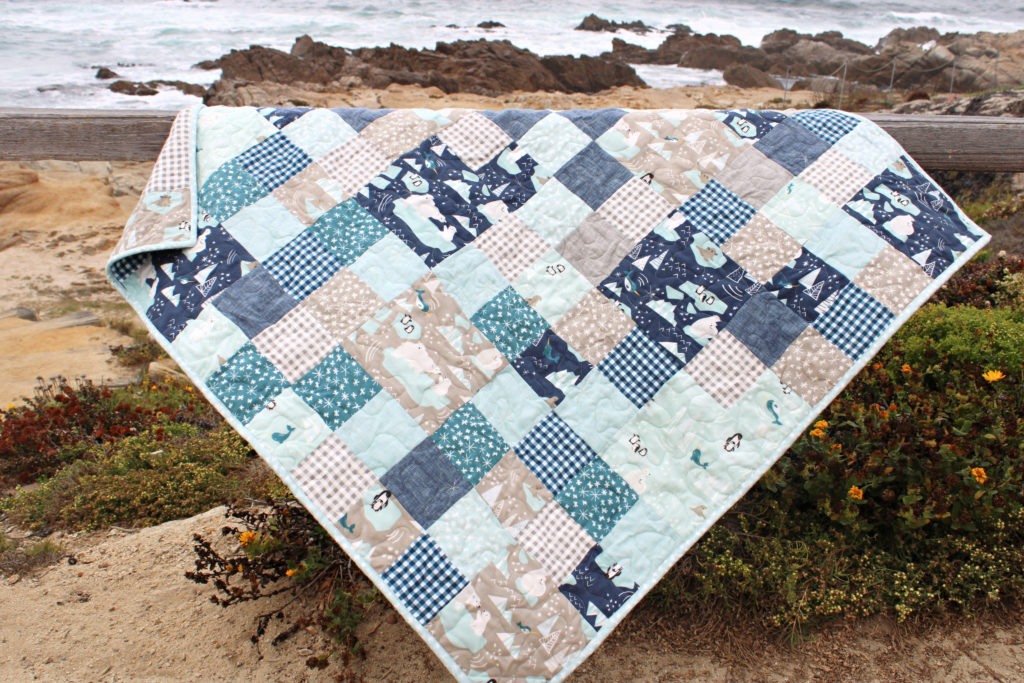 Nice Ice Baby and other Designer Flannels are available now at local and online quilt shops! Thank you for stopping by and have a blessed day!