We love a good panel quilt, especially panel quilts that are easy to assemble and look amazing. Our office manager, Holly, created this showstopper of a quilt that meets all of this criteria and more!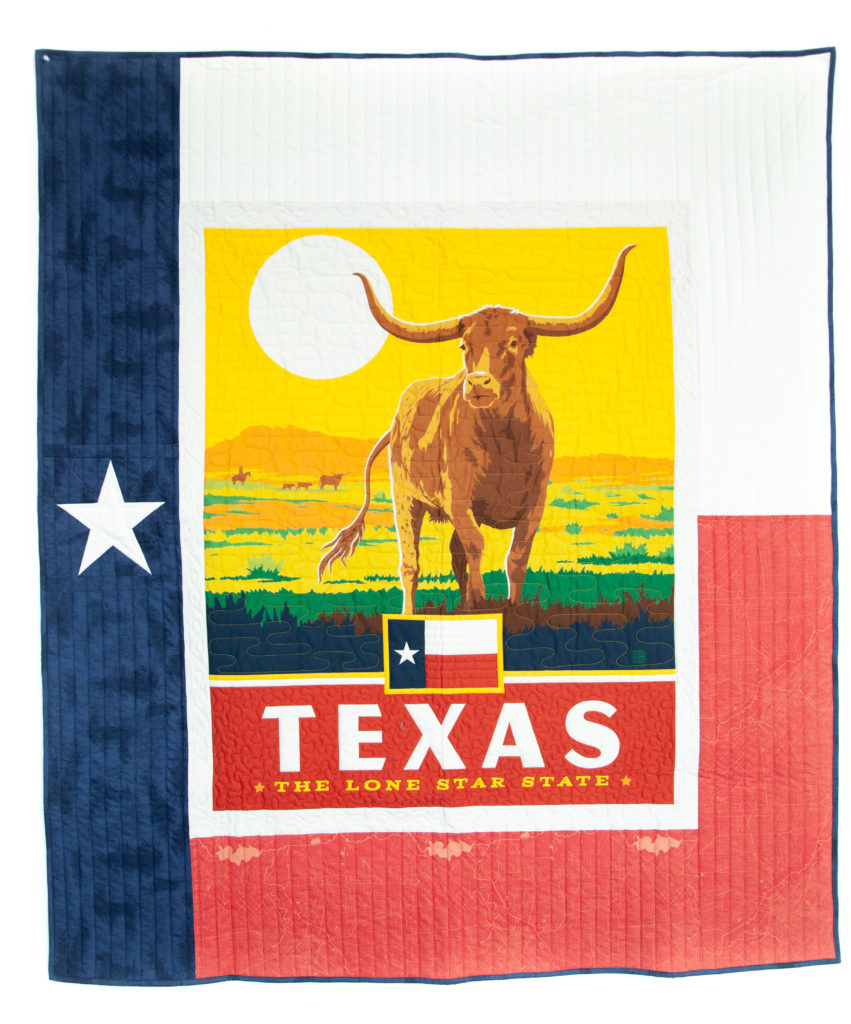 Holly used the Lone Star Poster Panel from the Destinations collection by Anderson Group for the focal point of her quilt.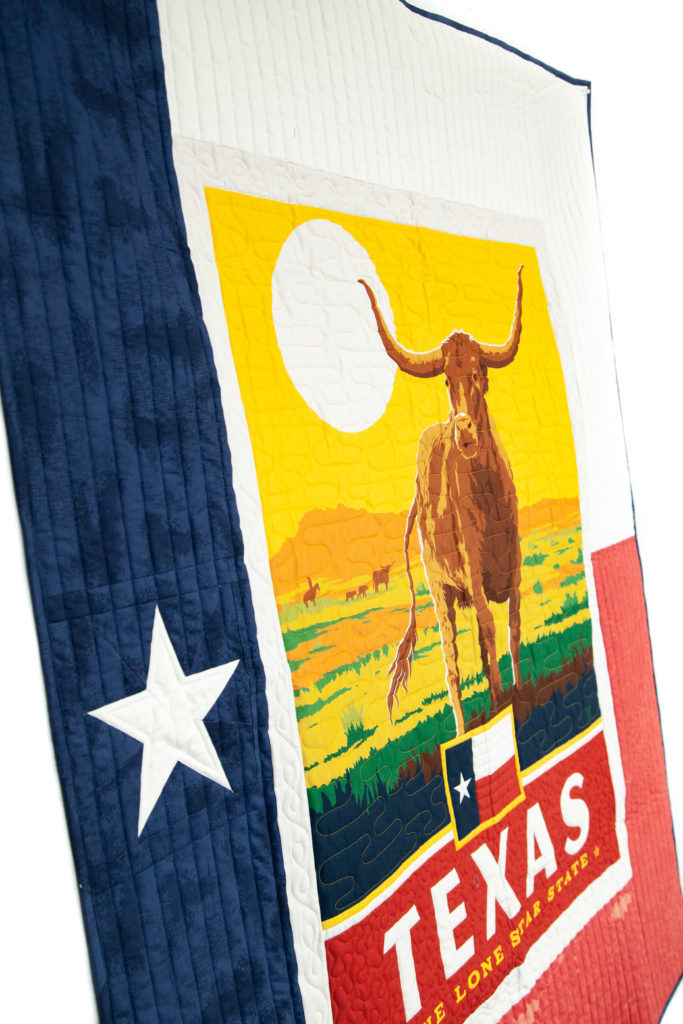 The borders are made of 10 1/2″ (unfinished) strips of Navy Shabby Basics, Destinations Map in Red, and Le Creme Confetti Cotton for the slightly off-white portion.
For the star block, Holly used this FREE paper pieced star PATTERN by Threadbare Creations. Holly added strips of Navy Shabby around the block to build it up to match the 10 12″ width of the rest of the border.
Assembling is as simple as adding the Le Creme Confetti Cotton border to the top and the Red Destinations Map print to the bottom of the panel. Next add the Navy Shabby (with star block in the middle) border to the left side (if you are facing the quilt). For the right side, join the Le Creme Confetti Cotton and Red Destinations Map prints so they form one long strip. Add this strip to the right side, with the seam aligning at approximately the middle of the panel.
That is all there is to it! Easy and totally fabulous!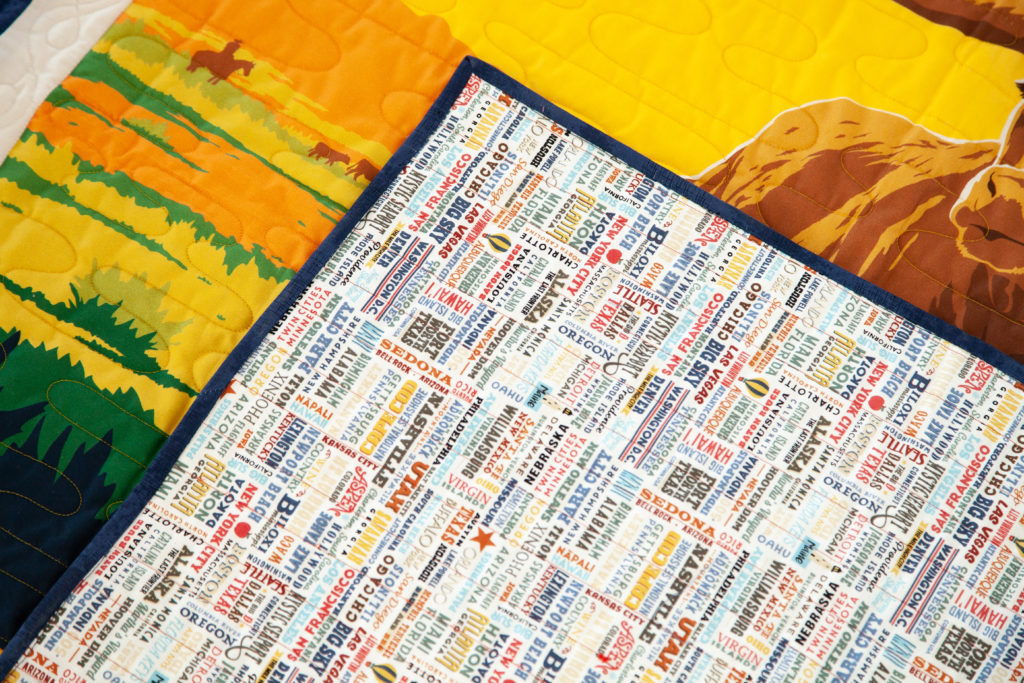 Holly used the Cream United States Destinations text print for the quilt back. We love how this print adds an extra pop of visual interest.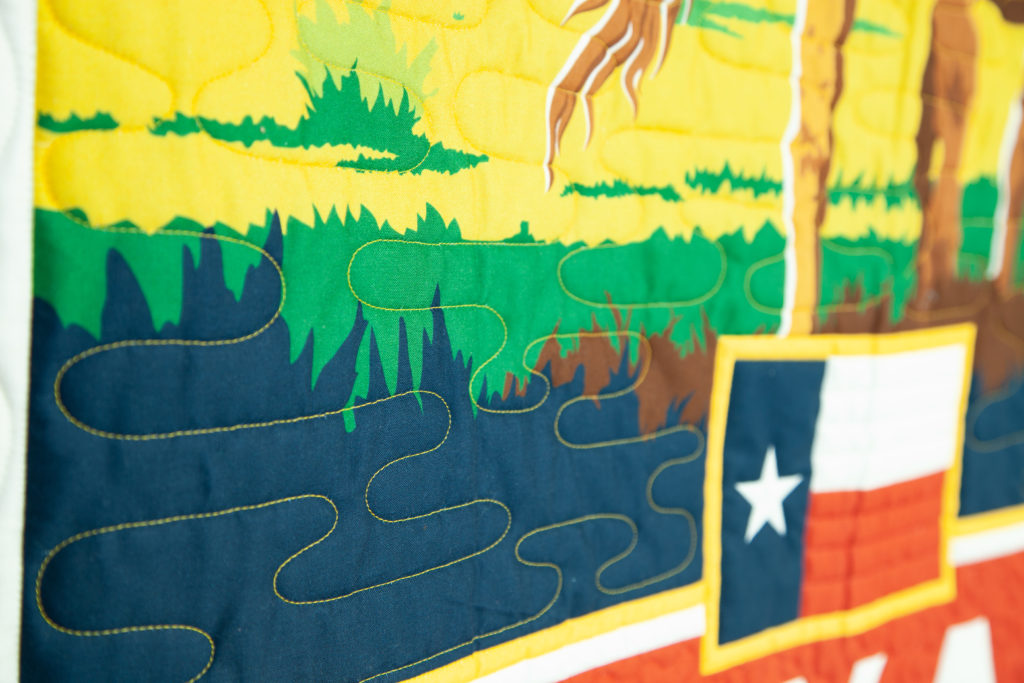 The center of the quilt was quilted with a horizontal variation of a meandering design, while the red "Texas Lone Star State" portion received the more traditional meandering design.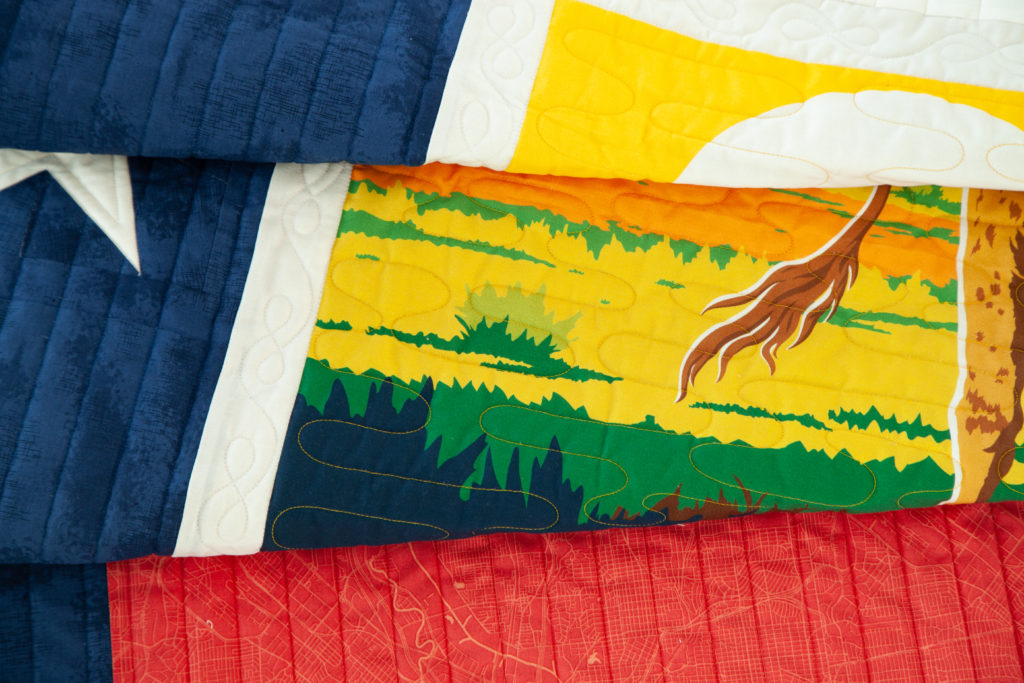 The borders were quilted with straight lines, with the star getting its own special outline to make it really pop.
We think Holly hit a home run with her simple design and color choices. If you have someone in your life who loves the Lone Star State, you want to make this quilt!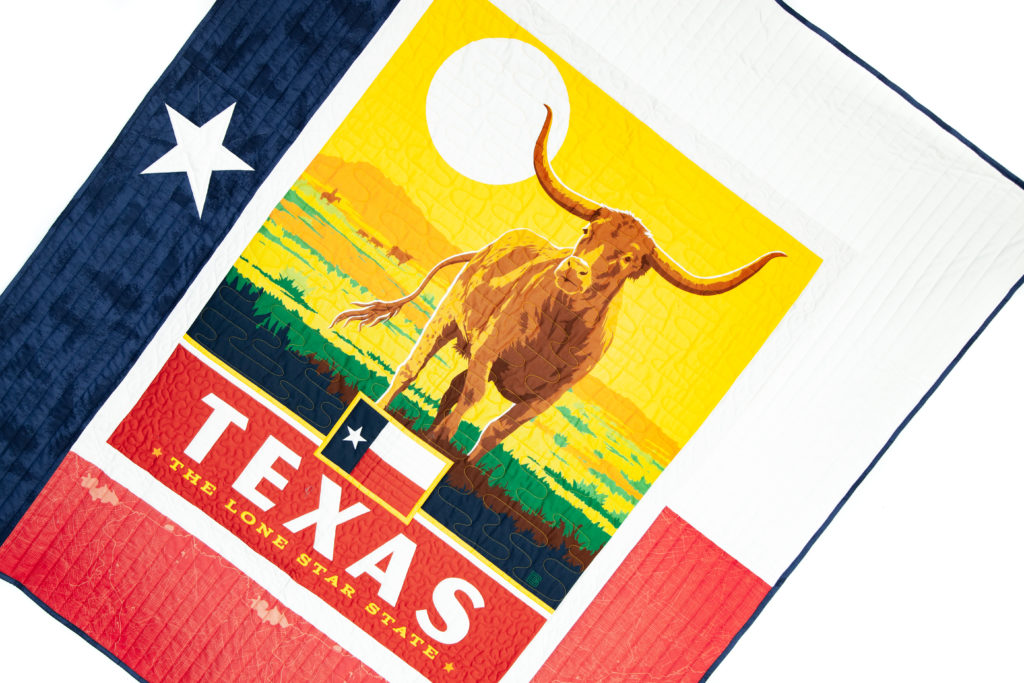 The Lone Star State panel, by Anderson Design Group, is available now at your favorite local and online quilt shops. Pick up yours today and share your makes with us on Instagram using #destinationsfabric, #rileyblakedesigns, #iloverileyblake, and tag us @rileyblakedesigns.