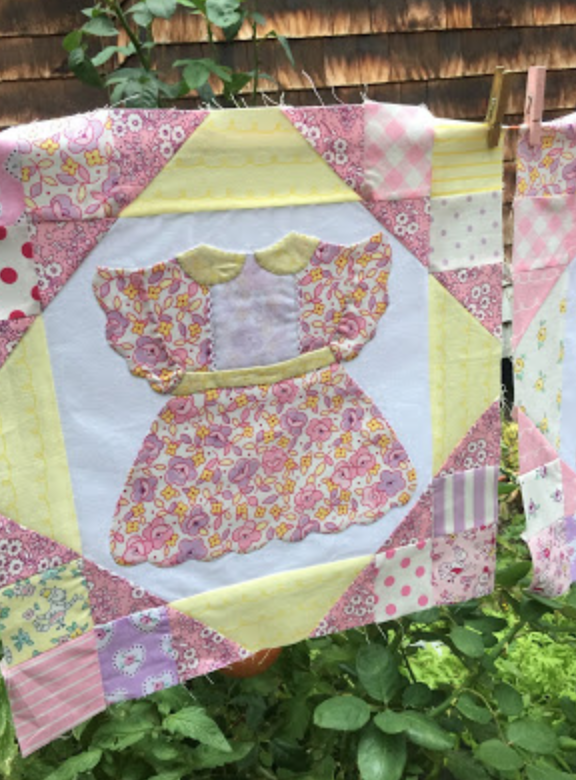 Elea Lutz' new book, "Dolly: The Sweet Book of Projects to Sew and Love," is turning heads with its cover-to-cover cuteness! Jina, of Jina Barney Designz, is sharing this adorable doll dress block on her blog — just one of the many sweet projects to be found in this fun project book.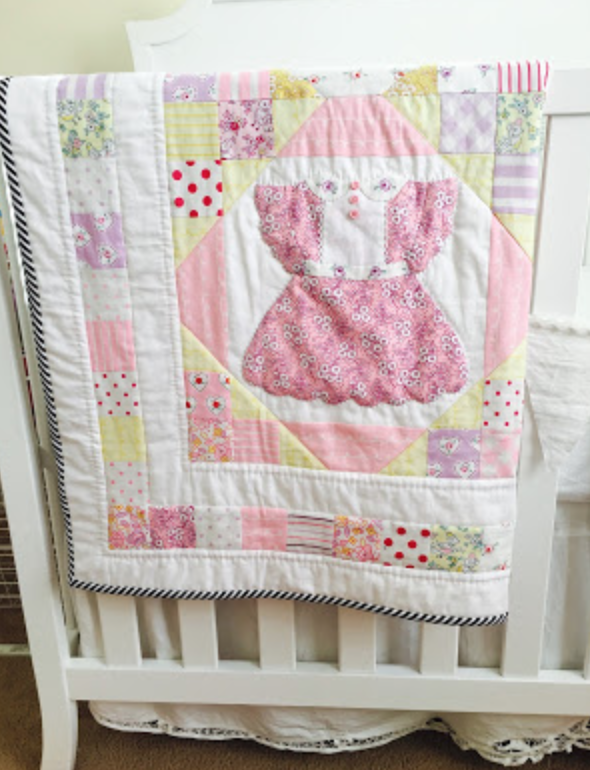 Jina made four of these blocks and turned them into this absolutely charming baby quilt! Click HERE to visit Jina's blog for more photos and information about this cute quilt.
Follow Jina on Instagram @jinabarney. And be sure to also follow Dolly author and Little Dolly fabric designer, Elea Lutz, on Instagram @elealutz.
Thanks for stopping by!