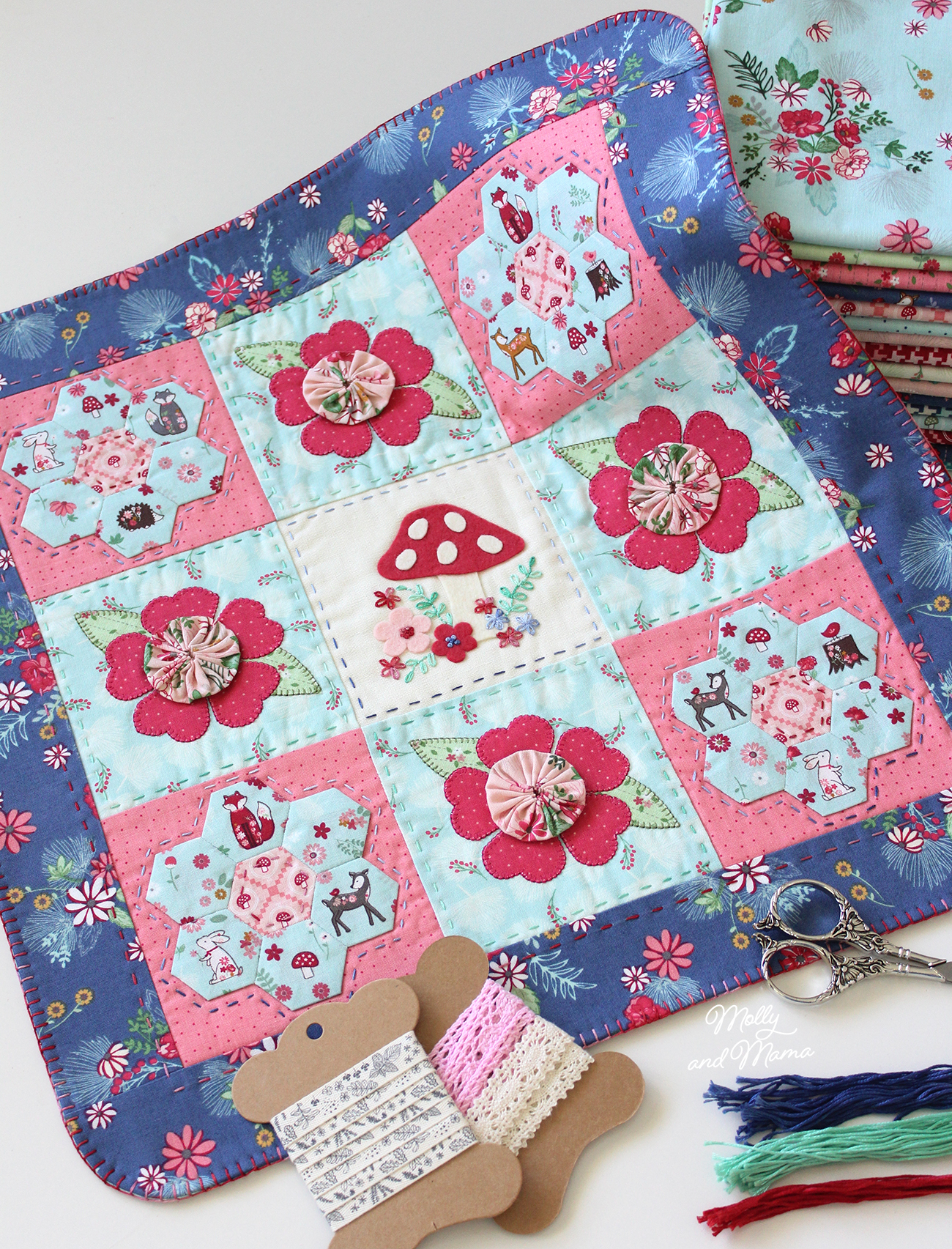 Hello makers! I'm Lauren Wright from Molly and Mama and I'm thrilled to be sharing my very first project for 2022. The 'Sweet Stitches Sampler' features fabrics from the latest collection by Beverly McCullough, called Enchanted Meadow.
I love everything about Bev's collection, from the colour palette to the variation in pattern, print and scale. The range is perfectly suited for so many different projects. But I was especially drawn to the tiny little woodland inspired motifs shown in the Forest Friends print. Look at those tiny toadstools, bunnies, hedgehogs, owls and deer!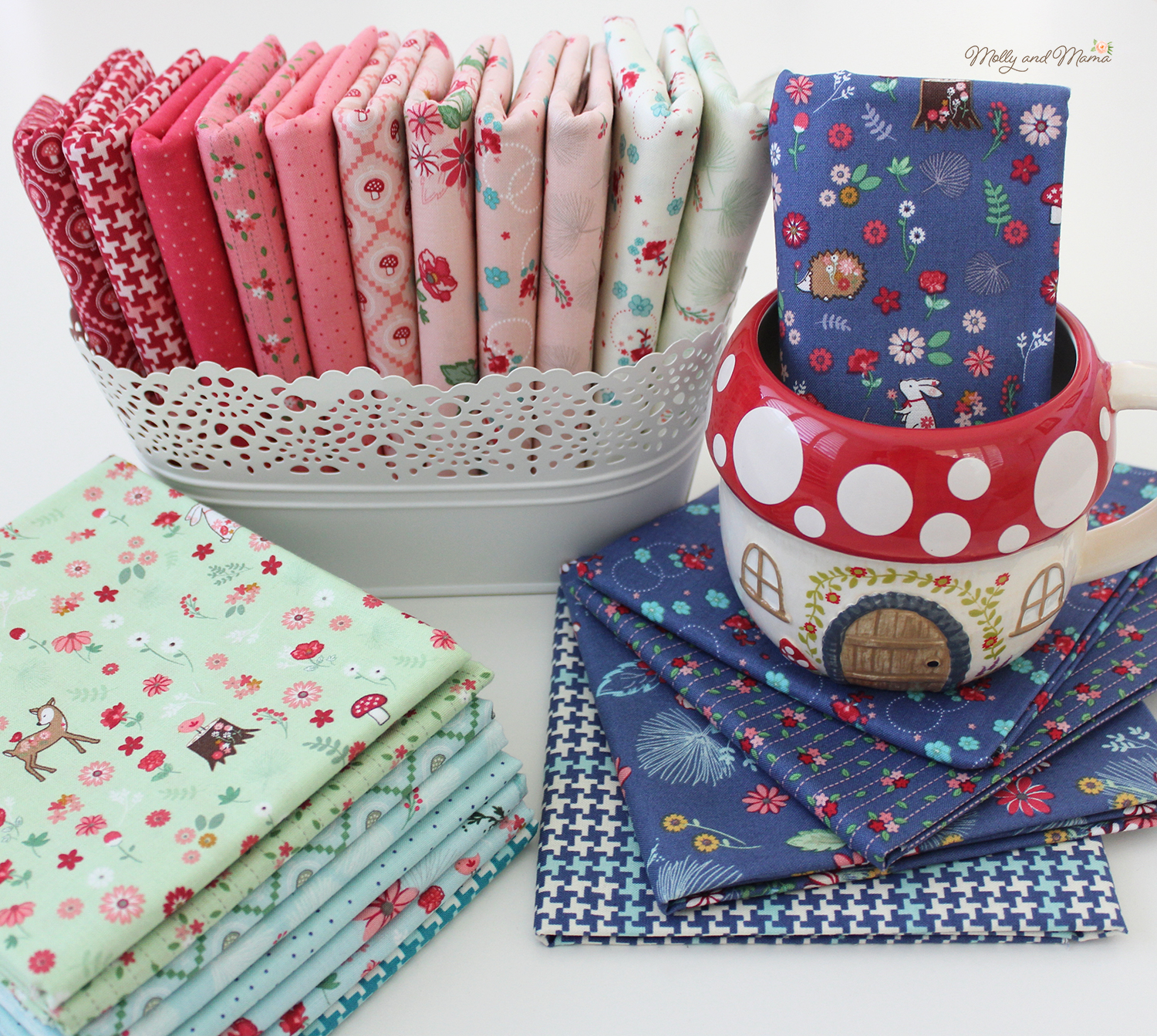 I just knew I had to feature those adorable little animals and florals, so I designed a brand new project that included them, but also showcased my favourite techniques as well.
Part of the design process included gathering supplies to complement the collection. These hand dyed skeins of variegated embroidery floss from Cottage Garden Threads matched perfectly. So I knew I wanted to use them for the centre stitchery and hand quilting.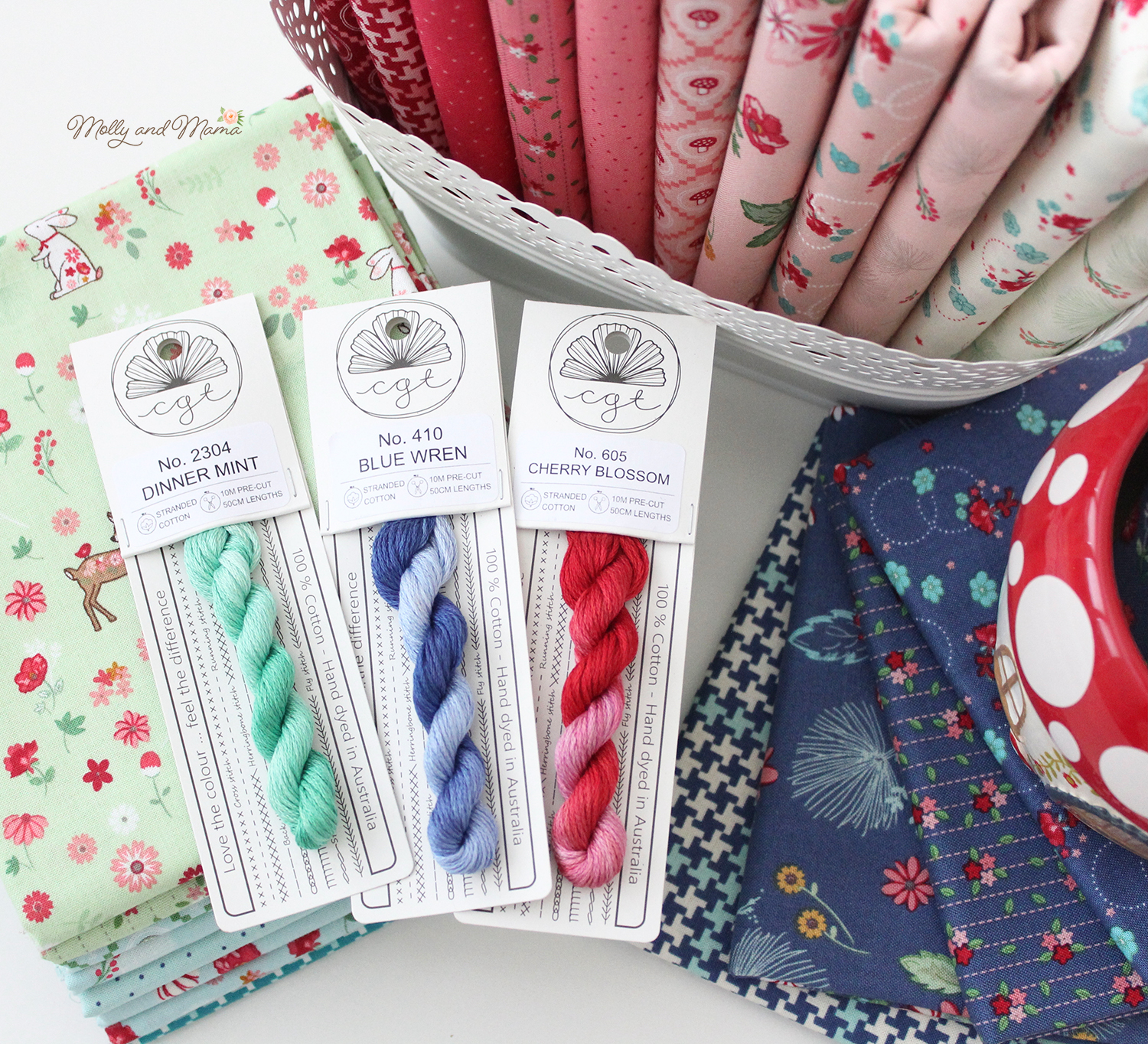 I also wanted the project to include techniques commonly used in my Molly and Mama patterns, so the sampler showcases fabric yoyo's (or suffolk puffs), raw edge fabric appliqué, English paper piecing with hexagons, wool felt appliqué, embroidery and hand quilting too.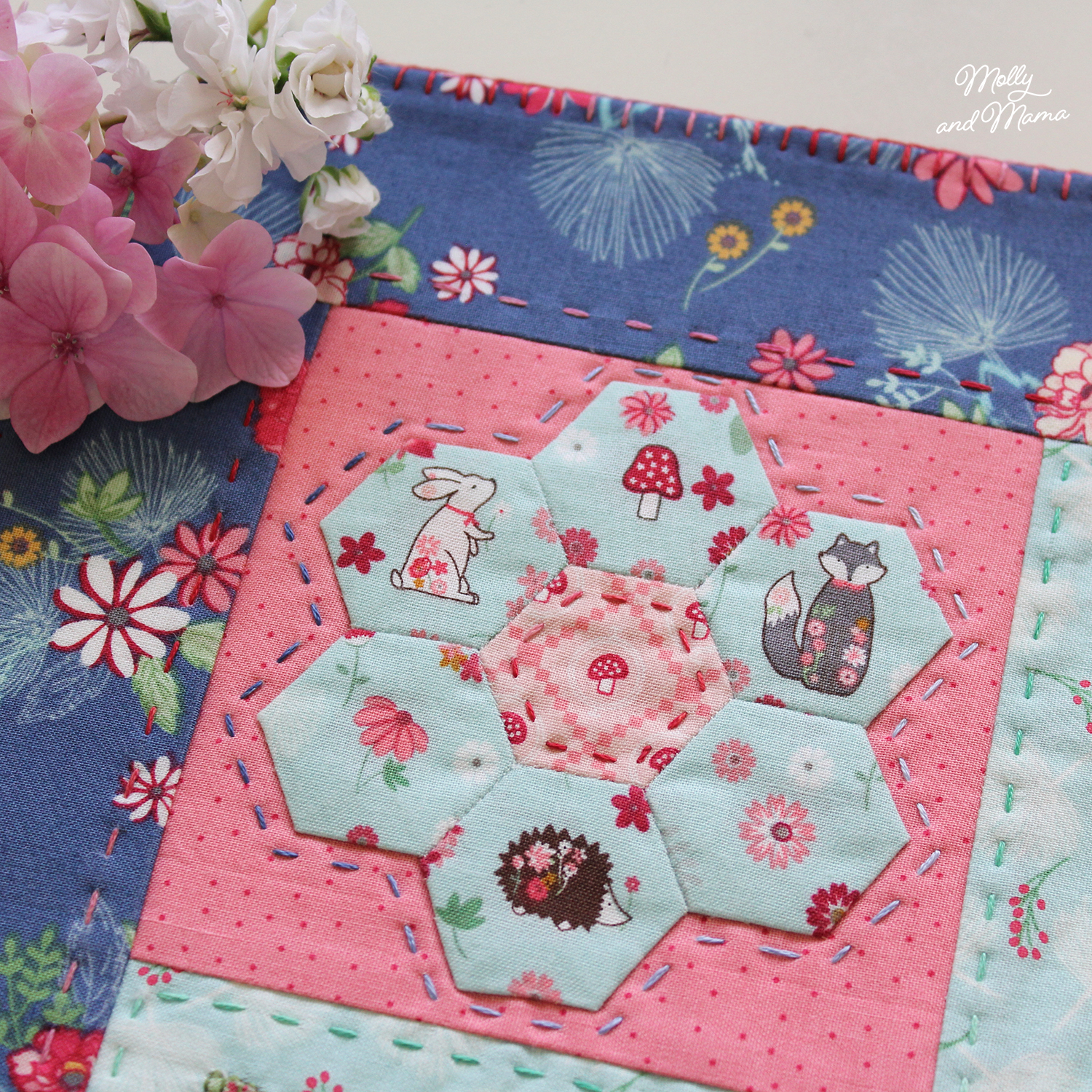 I love this project because it gives beginners the opportunity to try a whole range of different skills before committing to a larger project, like an entire quilt. It's a lovely, easy introduction!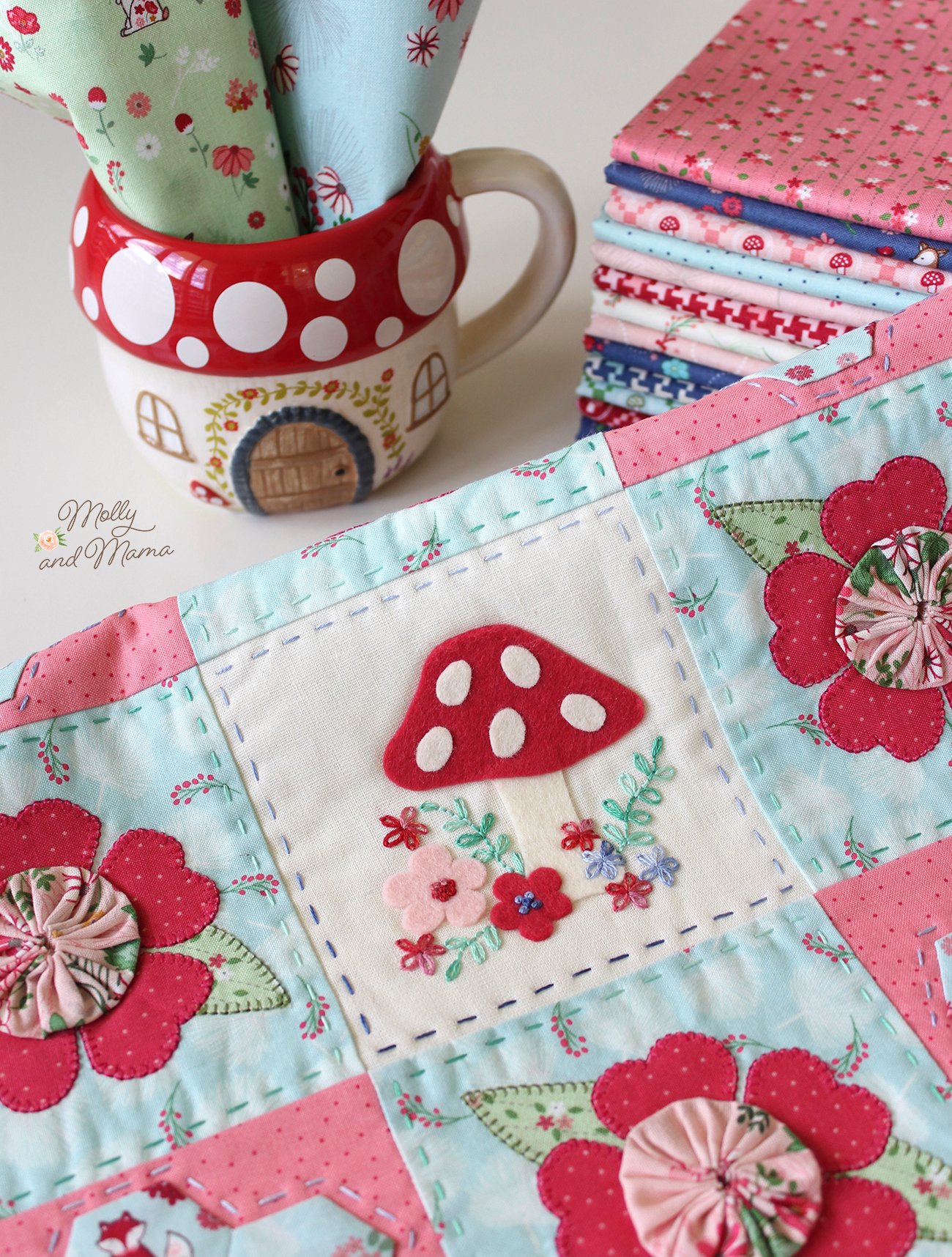 The Sweet Stitches Sampler will be one of the first projects offered as part of the Molly and Mama 'Pretty Stitches Club' in 2022. Designed for makers of all skill levels, the club brings a beautiful new 'small project' sewing pattern to your inbox each month. If this sounds like something you'd be interested in, head HERE to find out more.
Or sign up to the newsletter to find out when this pattern is added to the store.
I'm really excited to be bringing you fresh and fun projects and patterns this year that showcase the beautiful new collections released at Riley Blake Designs. If you'd like to see updates and follow my journey, please join me on Instagram too.
Happy stitching, Lauren.