Hello! It's Kristina Brinkerhoff from Center Street Quilts here today sharing a fun project I recently made with the new Fairy Dust fabric line by Ashley Collett. The Fairy Dust collection is filled with your inner child's wildest dreams: unicorns, fields of flowers, fairies, and rainbows, and is perfect for the fairy tale loving kids (or adults!) in your life!
Since I have been on a major bag kick lately, I wanted to turn these charming prints into the dreamiest mini duffle bag. This mini duffle bag is based on my best selling Holland Pouch Pattern and is just the right size for dance class, soccer practice, or an overnight bag. The outside of the duffle is perfect for showcasing the unicorns and fairies on the Main Fairy Dust print in Jade and as a bonus, the darker color will hide any smudges. That's a win in my book!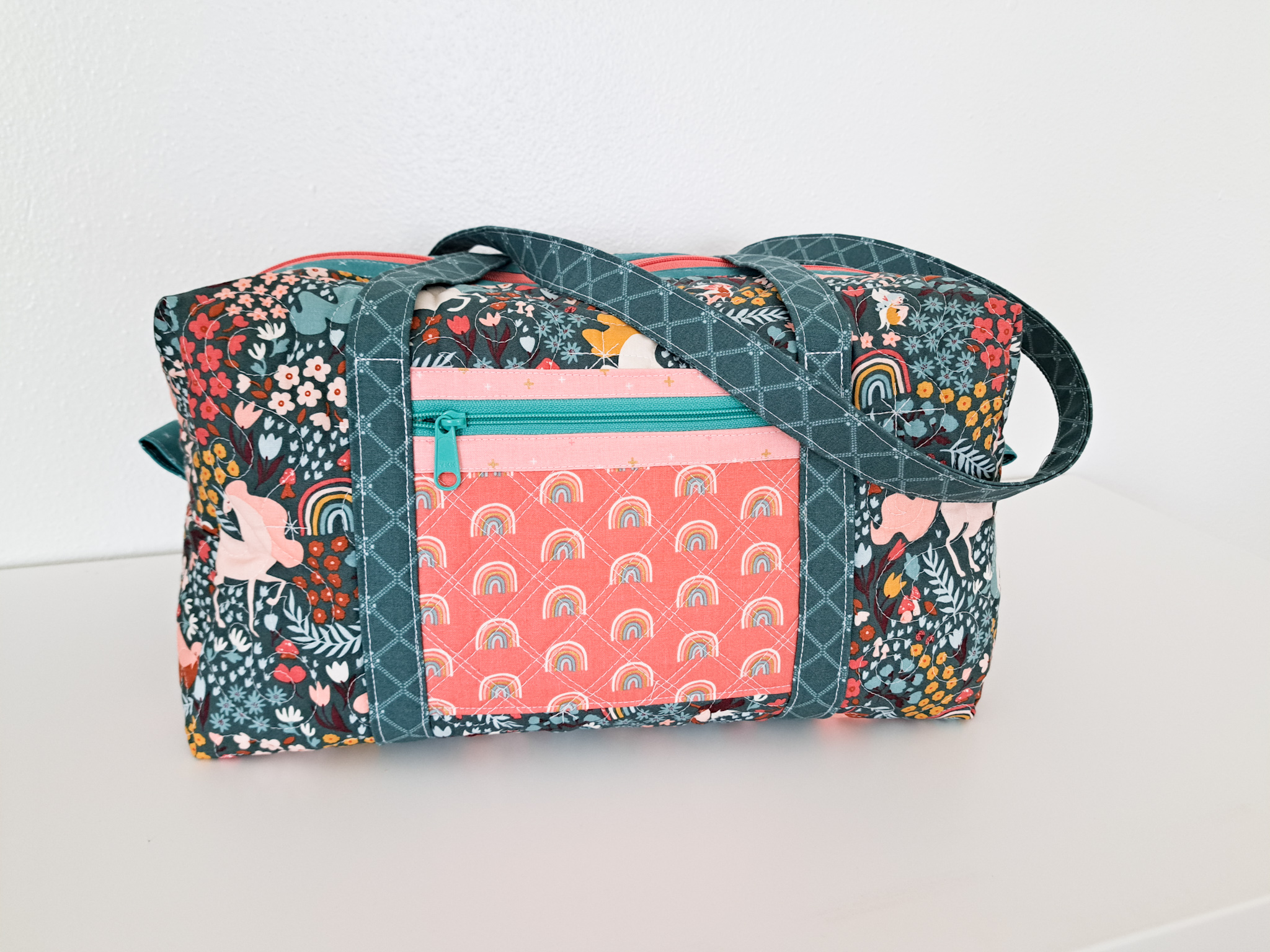 The outer zipper pocket was a great place to use some coordinating prints. The darling rainbows from Fairy Dust were a must to add in, and although you can't tell from the photos, one of the bands on the rainbow is a shimmering gold metallic. The trim around the zipper (Riley Blake Basic Sparkler in Apricot) also has metallic accents and adds a little extra magic sparkle to the duffle.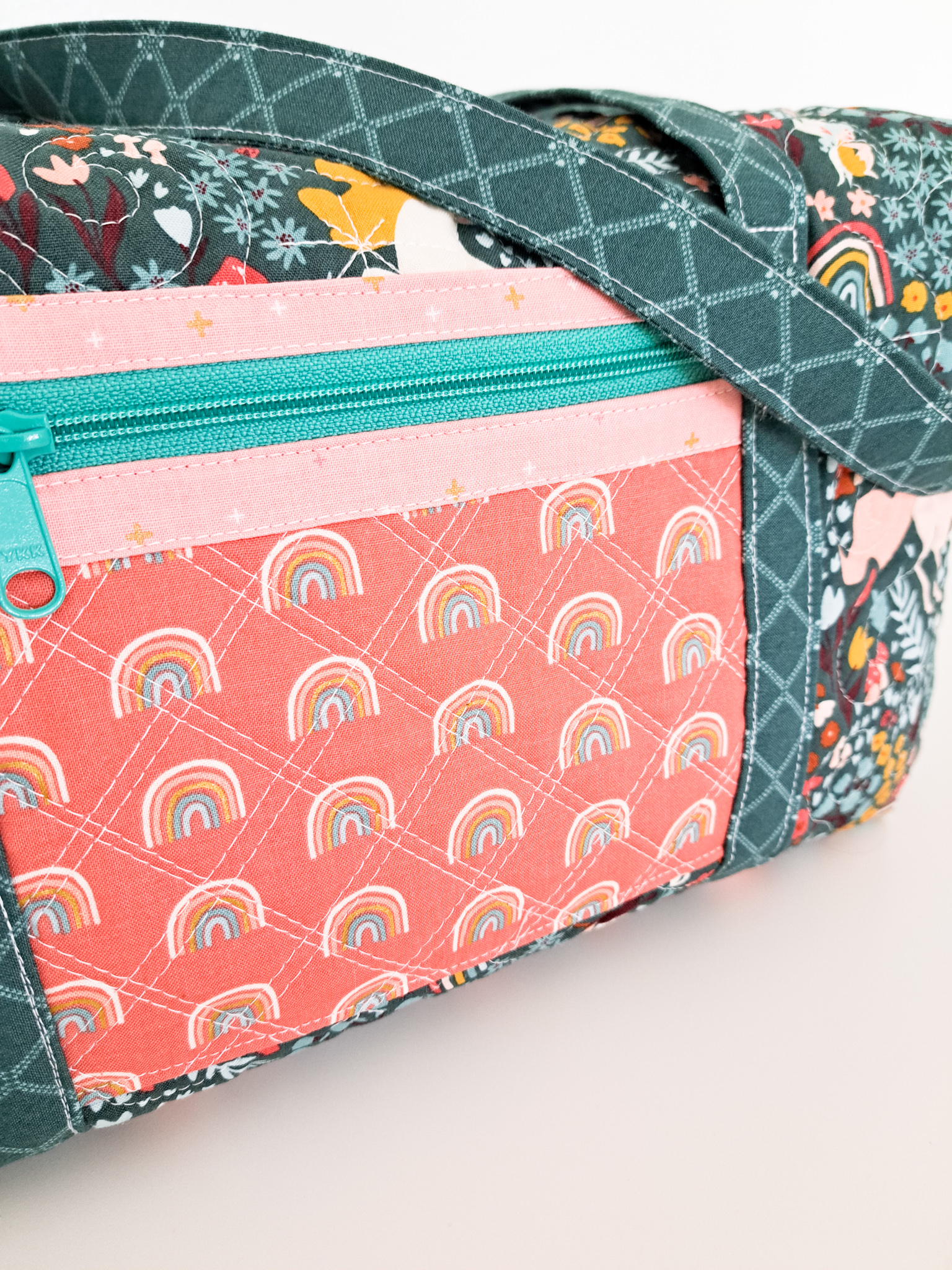 This duffle is going to be absolutely loved, but we all know that when kids love things, they're bound to get dirty eventually (or immediately – Haha!). Since the duffle is made with Riley Blake cottons and quilted with batting, it can be tossed in the washer to be cleaned just like a quilt!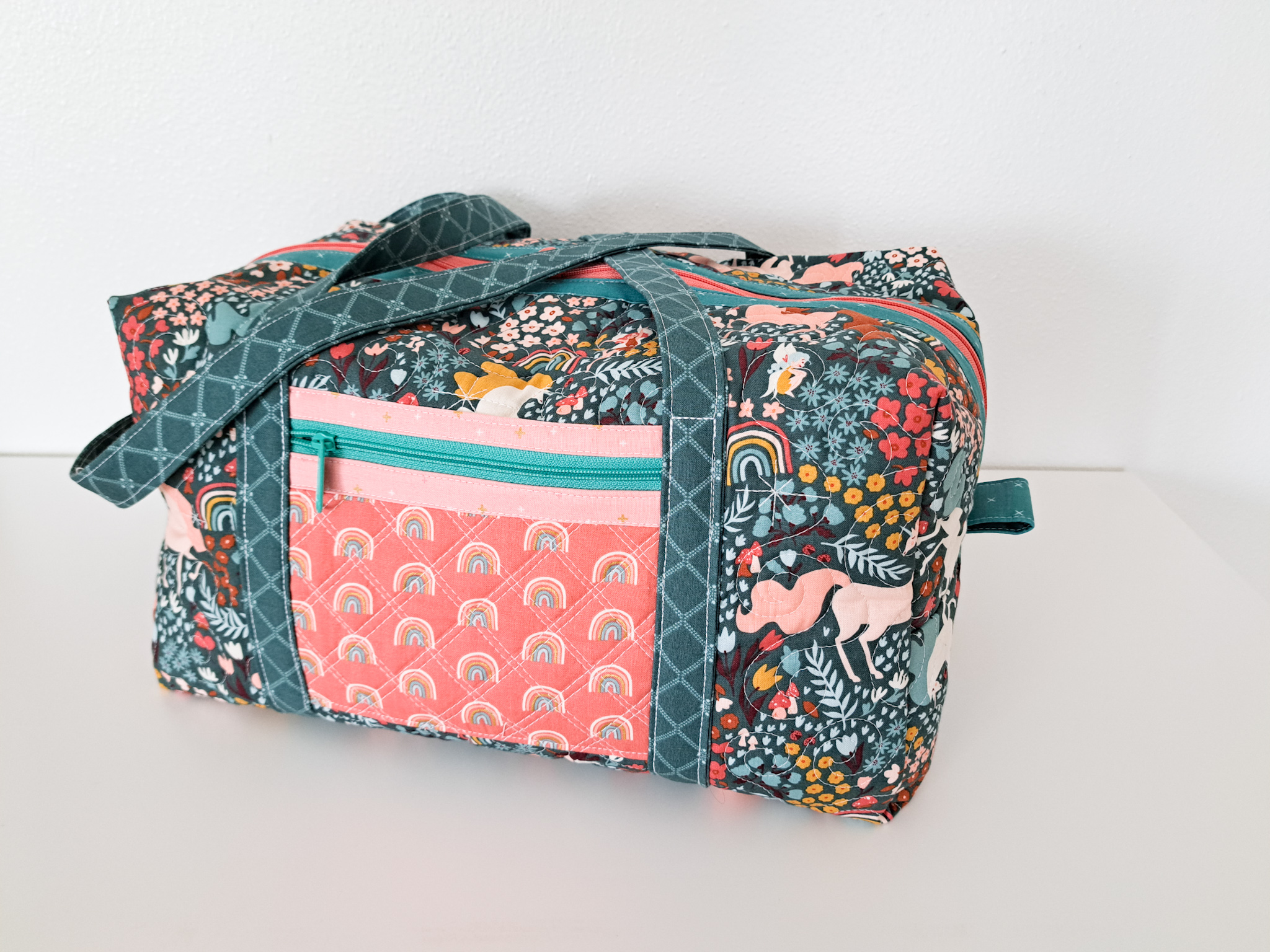 If you're interested in making your own mini duffle bag, keep watching my instagram account, as I'm hoping to have a pattern ready before the end of the year. Yay!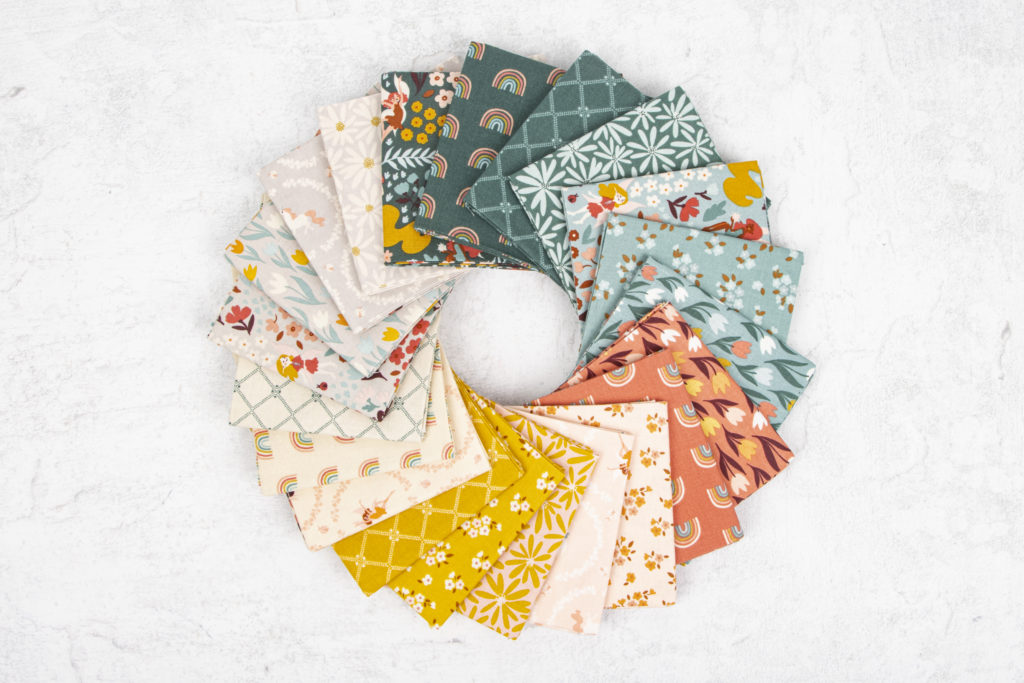 I was only able to highlight a few of the whimsical Fairy Dust prints in my mini duffle bag, but the collection includes so many more darling designs. Fairy Dust is shipping to stores this month, so be on the lookout for it at your favorite quilt shop.
Happy sewing!
Kristina Brinkerhoff
Instagram: @centerstreetquilts
Patterns: Center Street Quilts Pattern Shop
Website: Center Street Quilts