Don't let the title fool you — this quilt is awesome! It features the beautiful "Crappie" fabric panel, named after the crappie fish. Crappies are a North American fresh water fish, and part of the sunfish family.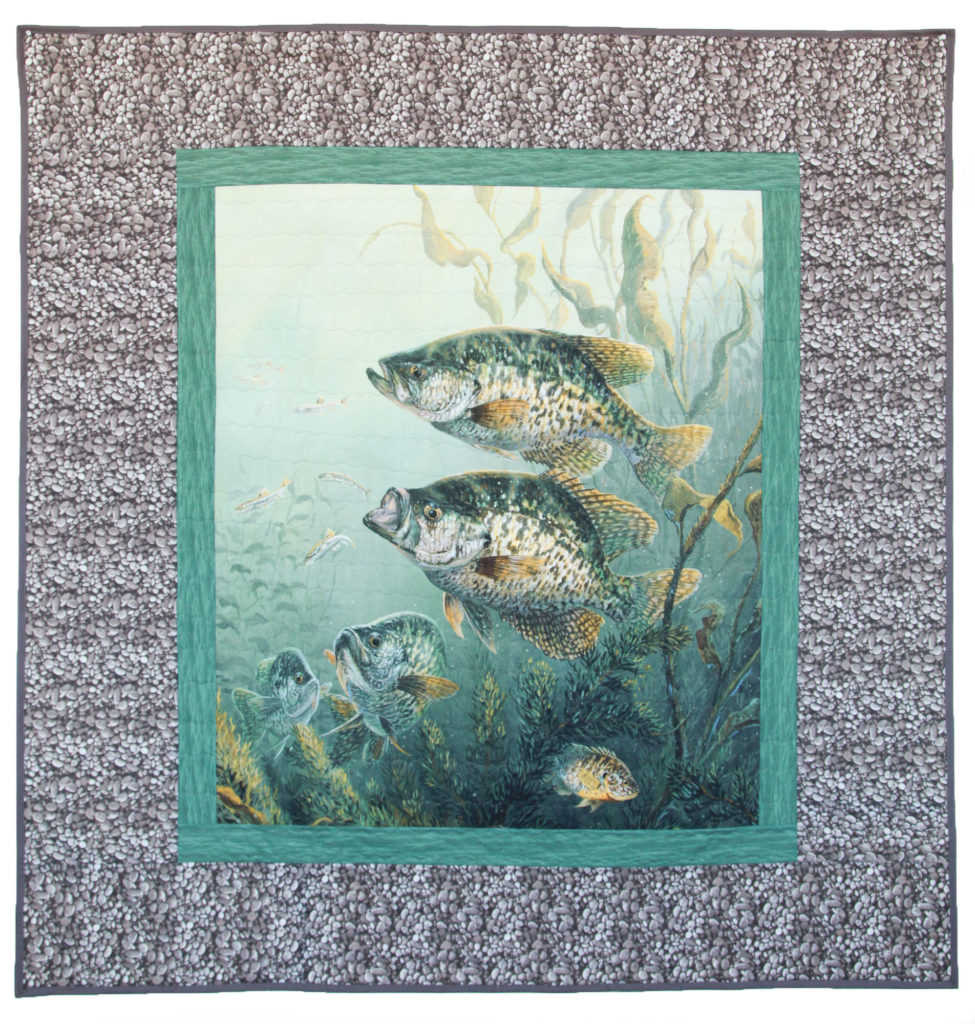 This quilt proves that beautiful things don't have to be complicated. I framed the panel with the Teal Water print and the Gray Pebbles. So simple and so awesome!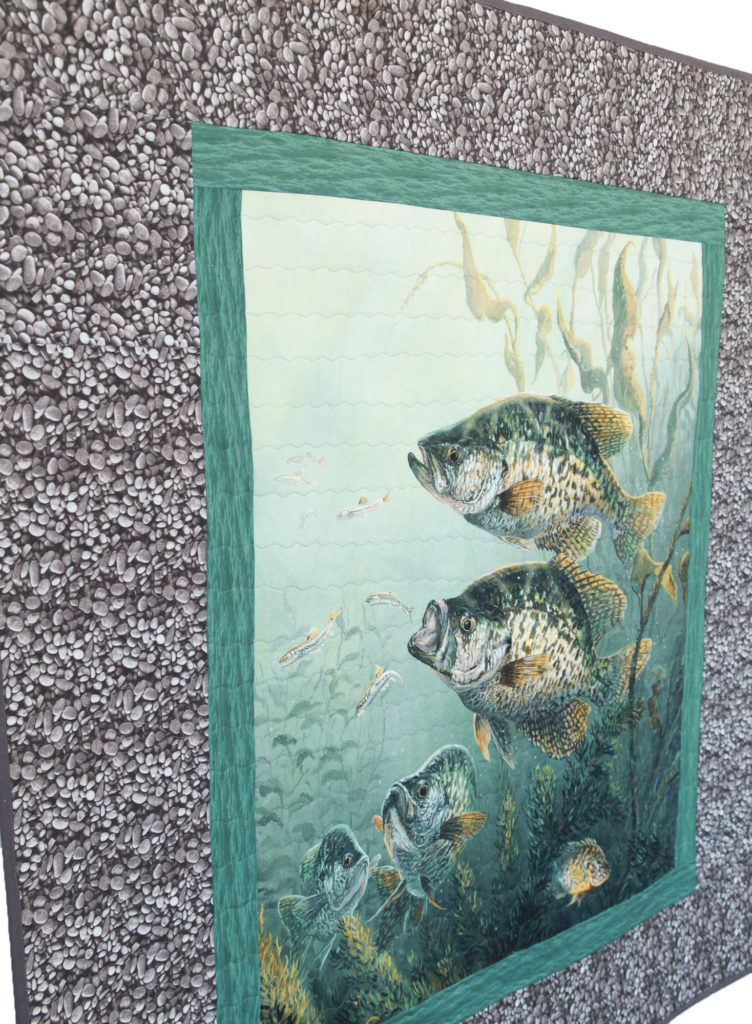 To make the quilt, you will need:
1 Crappie Fabric Panel
4 – 3″ x WOF strips Teal Water
3 – 10 1/2″ x WOF strips Gray Pebbles
3 – 8 1/2″ x WOF strips Gray Pebbles
6 – 2 1/2″ x WOF strips Confetti Cotton in Steel for binding
fabric for quilt back
quilt batting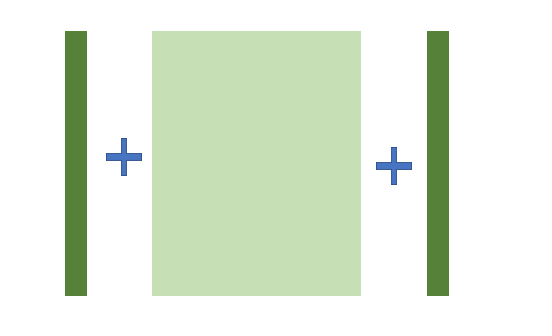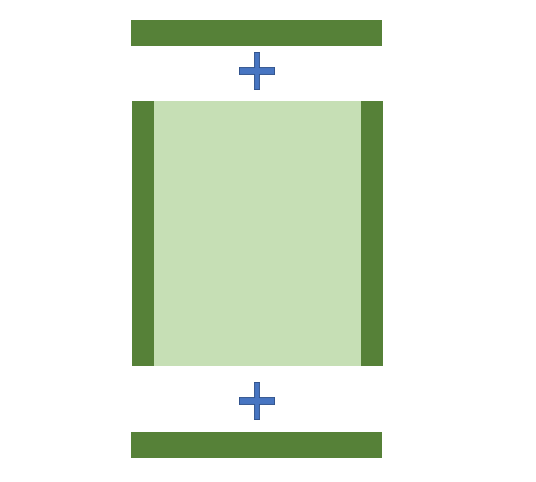 Sew 3″ x WOF strips of the Teal Water fabric to each side of the panel, and then to the top and bottom, creating a border.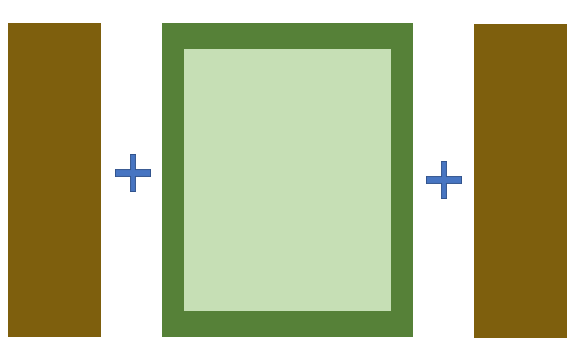 Next, sew 10 1/2″ x WOF strips of the Gray Pebble fabric to each side. *I like to sew all of the strips together along the short ends into one long strip. Then I sew a strip to each side. Trim ends so they are flush with the top and bottom. Press.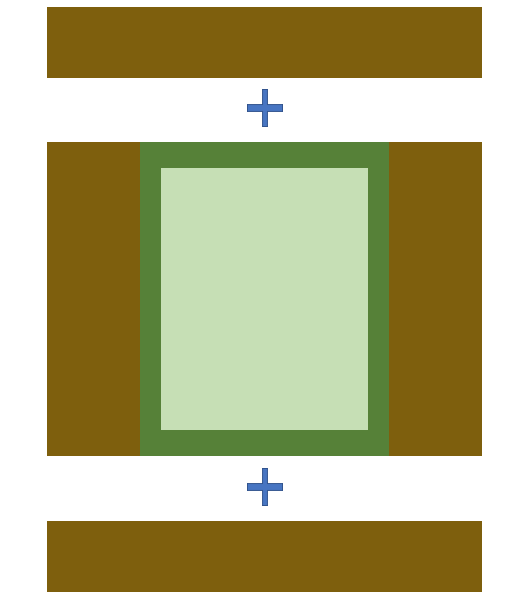 Repeat the same process to sew the 8 1/2″ strip to the top and bottom of the quilt.
That's all there is to it!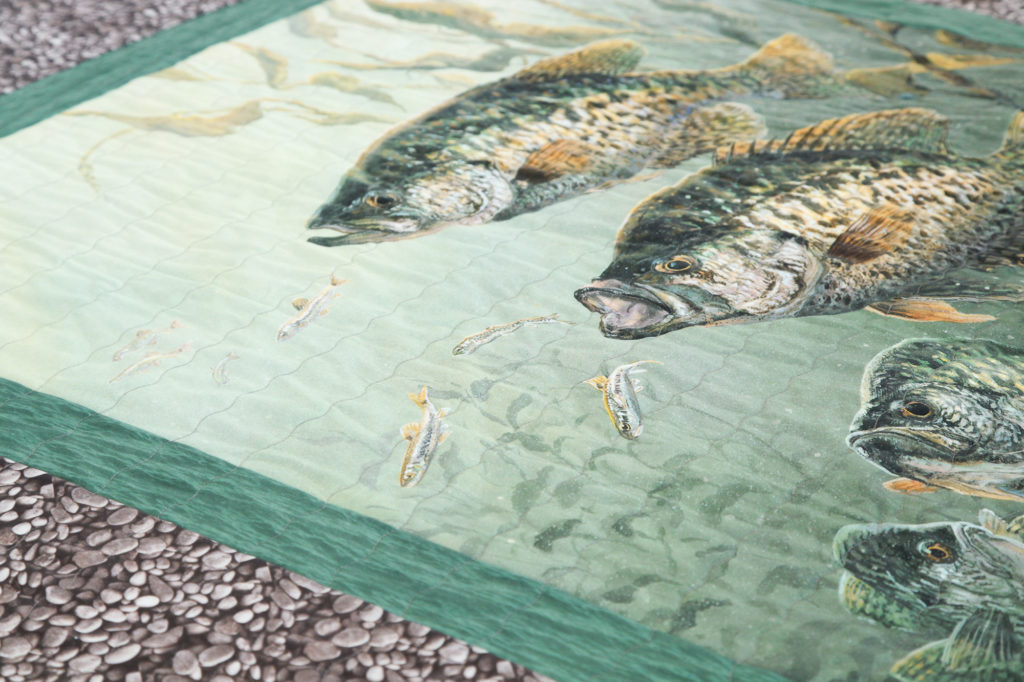 To mimic the water theme, I machine quilted it with a simple wavy stitch. I set the width to 5 and the length to 3. If you have this stitch on your machine, play around with a piece of scrap fabric to get the width you like.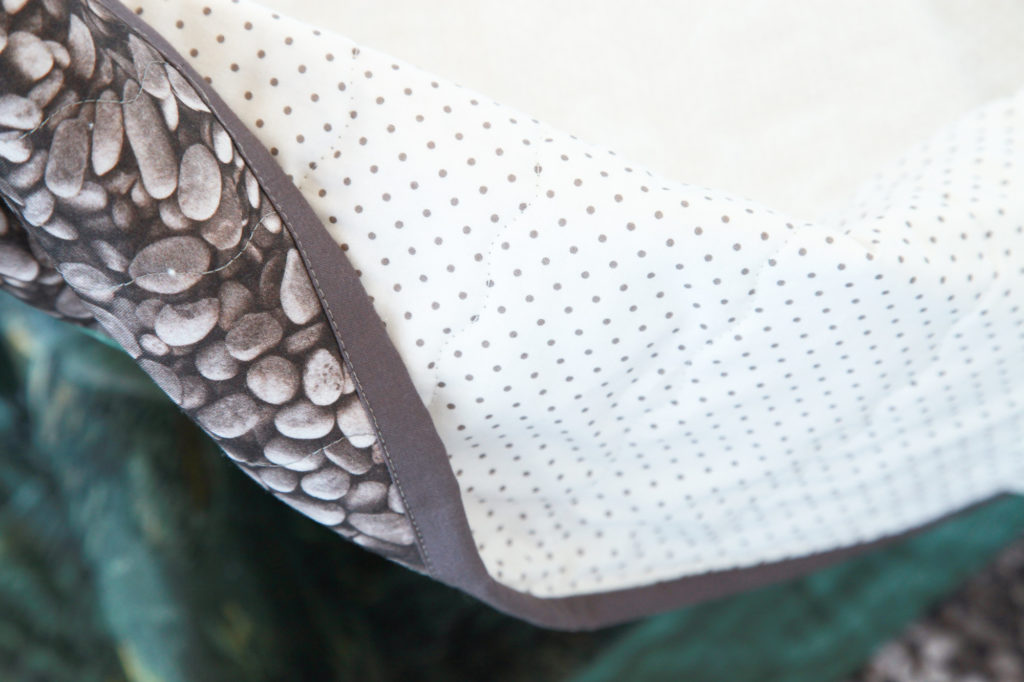 I backed the quilt with Riley Blake Swiss Dot in Steel. The binding is Confetti Cotton in Steel. Both colors coordinate beautifully with the Gray Pebbles border fabric.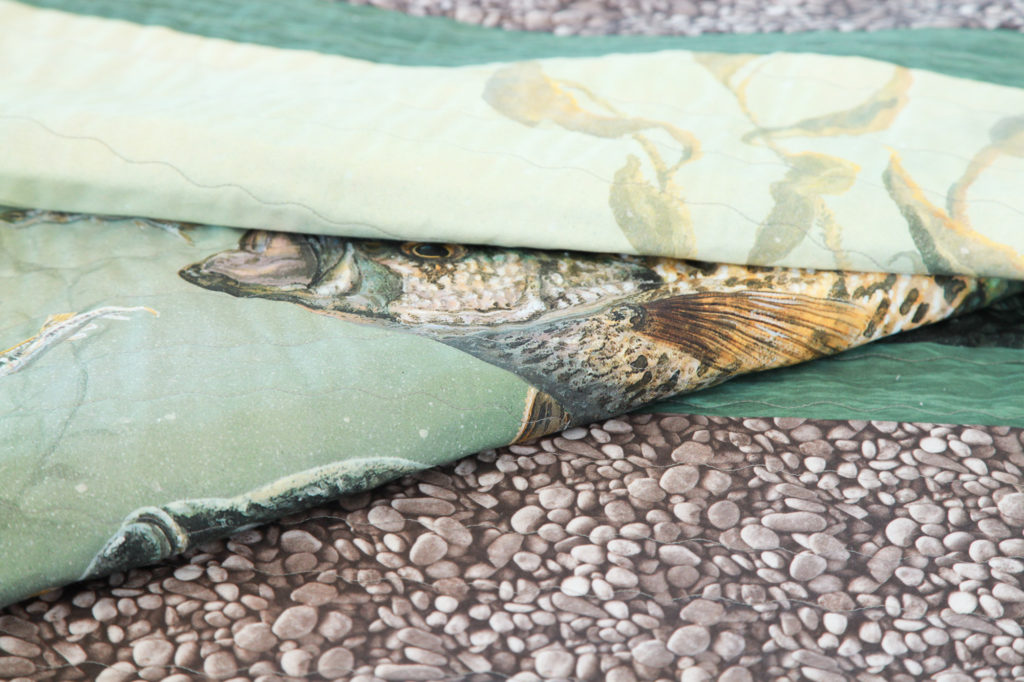 Aren't those pebbles fun? I love the texture and interest they add to this quilt. This quilt is the perfect quick and easy gift to anyone who loves fishing, camping, or nature. It takes a little bit of time to make, but packs a big punch!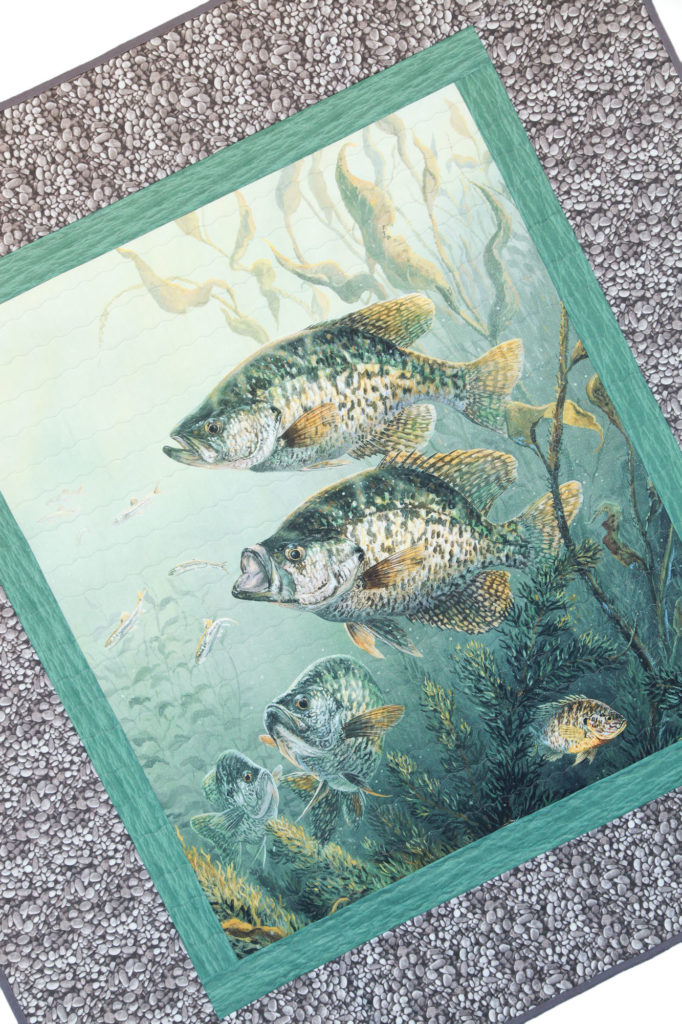 The Fish & Fowl fabric collection is available now at your favorite local and online quilt shops. Pick up yours today and share your makes with us on Instagram using #rileyblakedesigns #iloverileyblake #fabricismyfun, and be sure to tag us @rileyblakedesigns.
Happy "Crappie" Quilting!