When I first got a look at Gerri Robinson's latest fabric collection, "Charming," I knew I had a coastal inspired quilt in the works.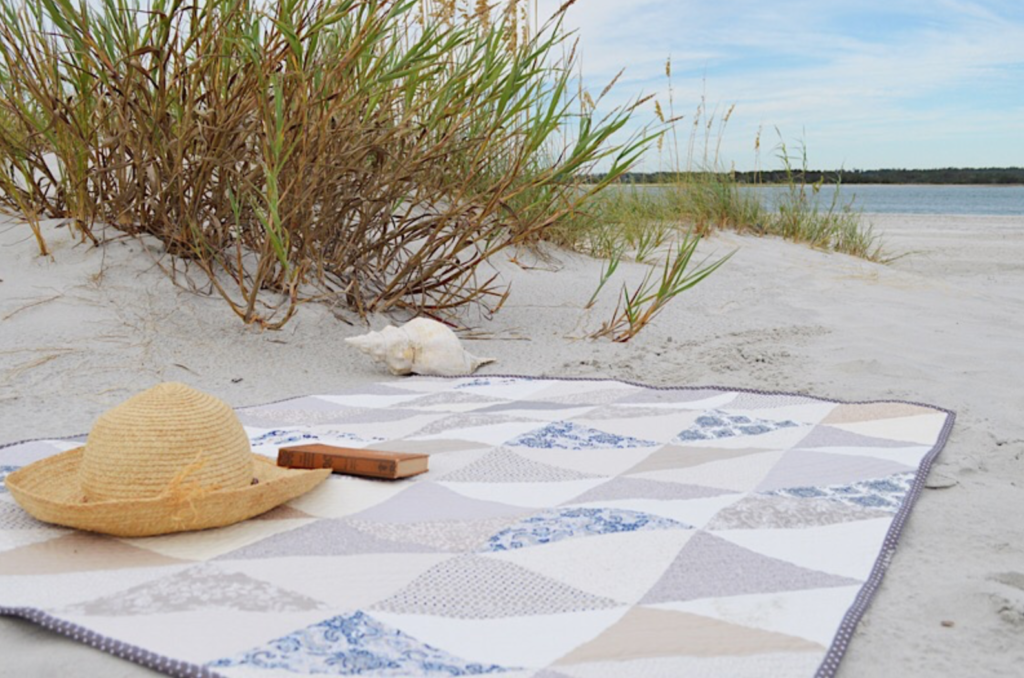 The sandy neutral tones caught my eye with their warmth and elegance. Combined with the calming blue hues, this collection had "sand and sea" written all over it!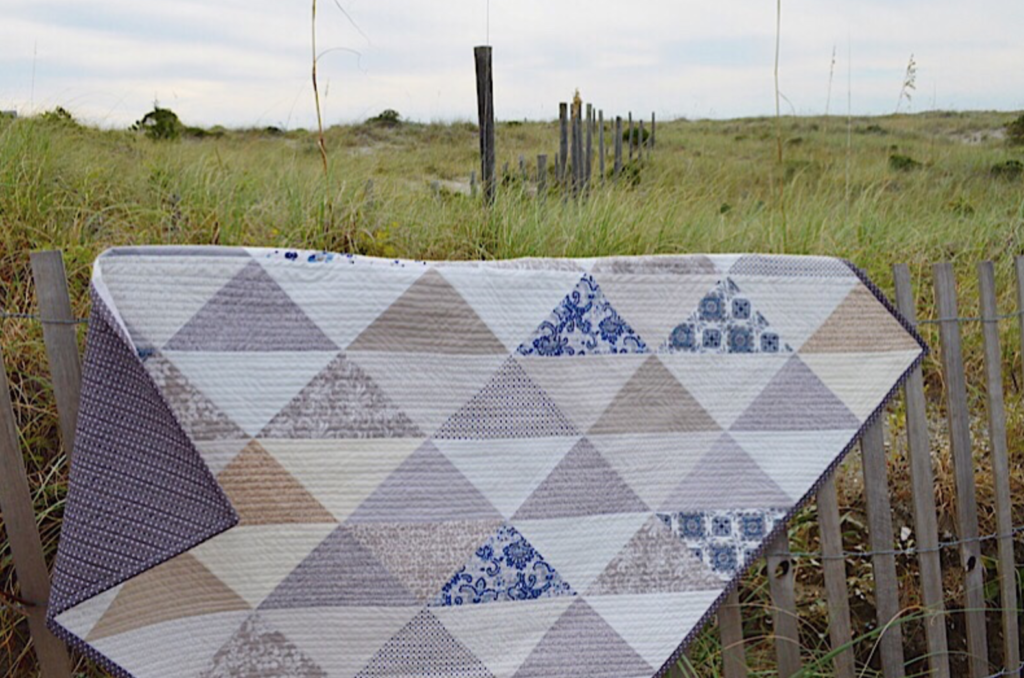 I pulled together all of the lighter, neutral prints from the collection, along with a few of the blue-infused fabrics for this very beachy little throw quilt.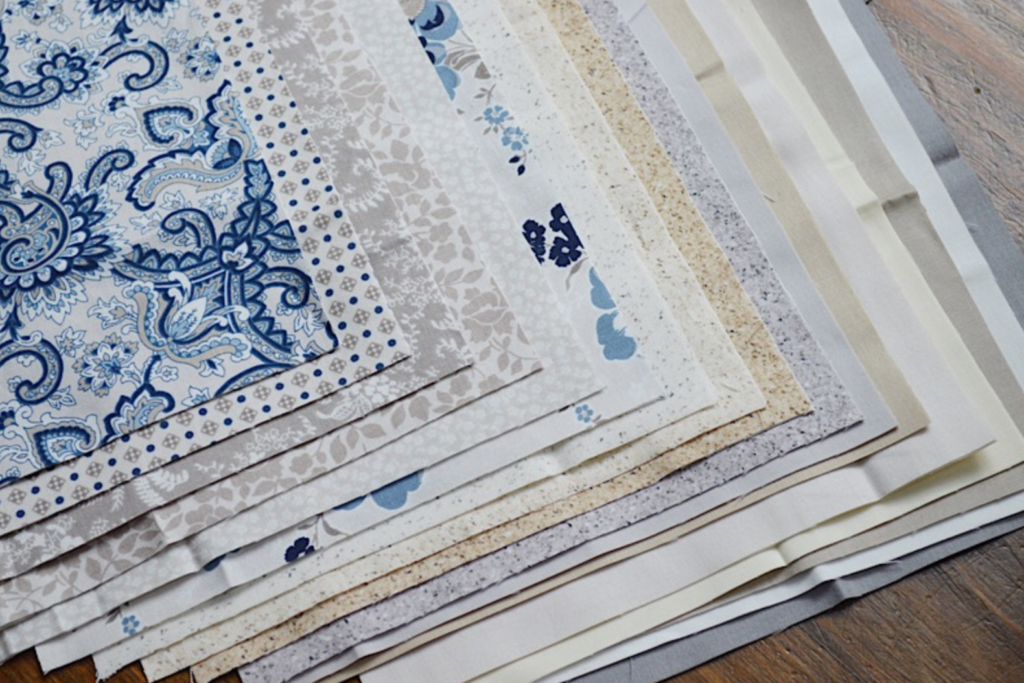 I also opted to use several Riley Blake Designs Confetti Cottons, a carefully curated collection (try saying that three times fast) of solid colors you won't want to live without. You'll notice I also used a few pieces from Riley Blake Designs' Trento collection. These Trento prints are AWESOME!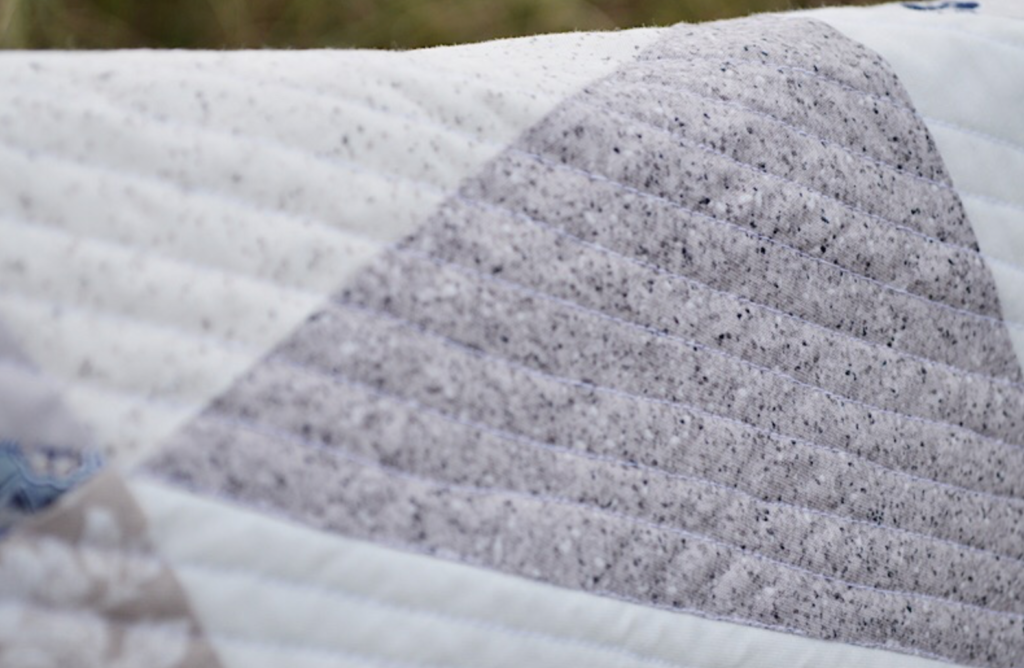 Take a look at the fine speckled design – gorgeous! I used the more neutral Trento colors for this project, but the collection features a fabulous array of colors that I am excited to show off in a future project. Stay tuned!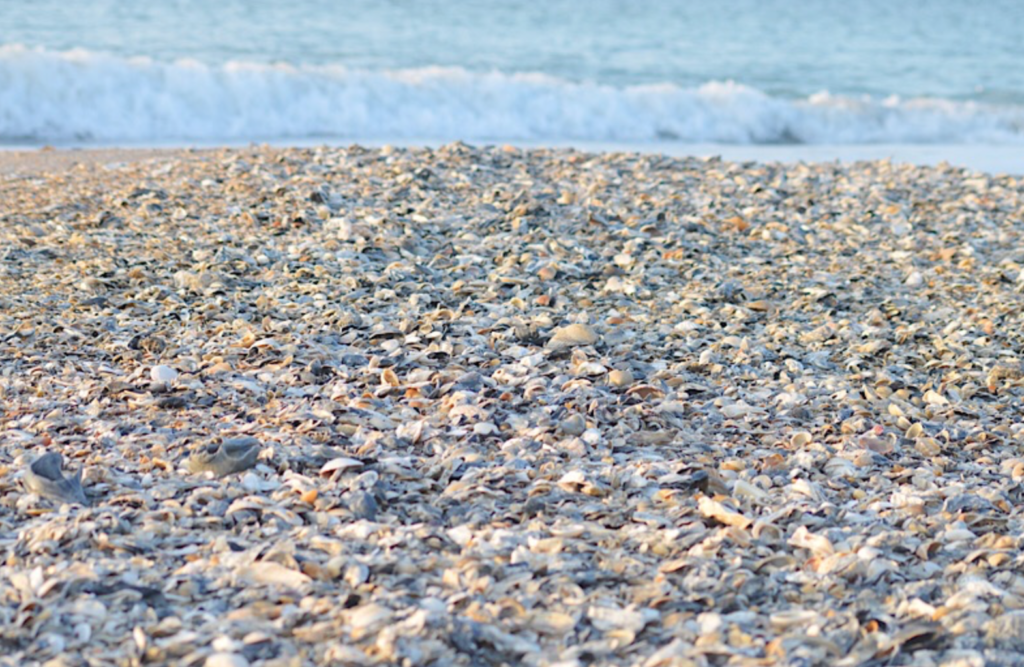 Living near the coast, the beach is ever present in one's mind. This photo of a stretch of sand where tons of itty bitty broken shells washed up and the ocean in the background really highlights that lovely contrast of neutrals and saturated hues I was looking for in this little gem of a quilt.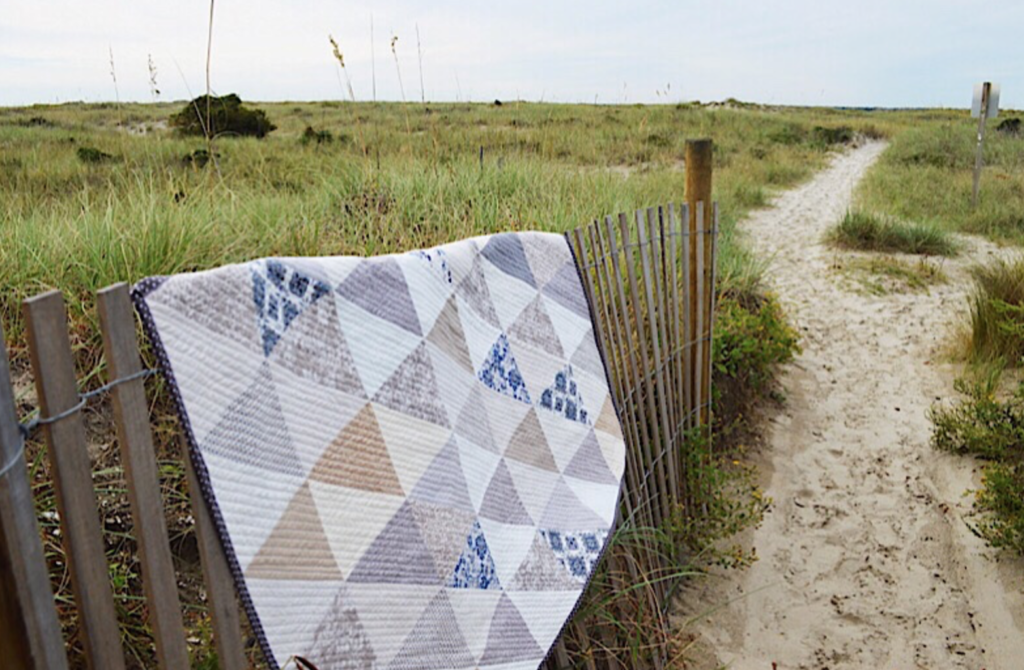 I used this EASY TUTORIAL found on Riley Blake designer, Amy Smart's blog. This is a basic crib size quilt, however, it is easy to make this any size you want — simply add more squares to each row, then make as many rows as you need.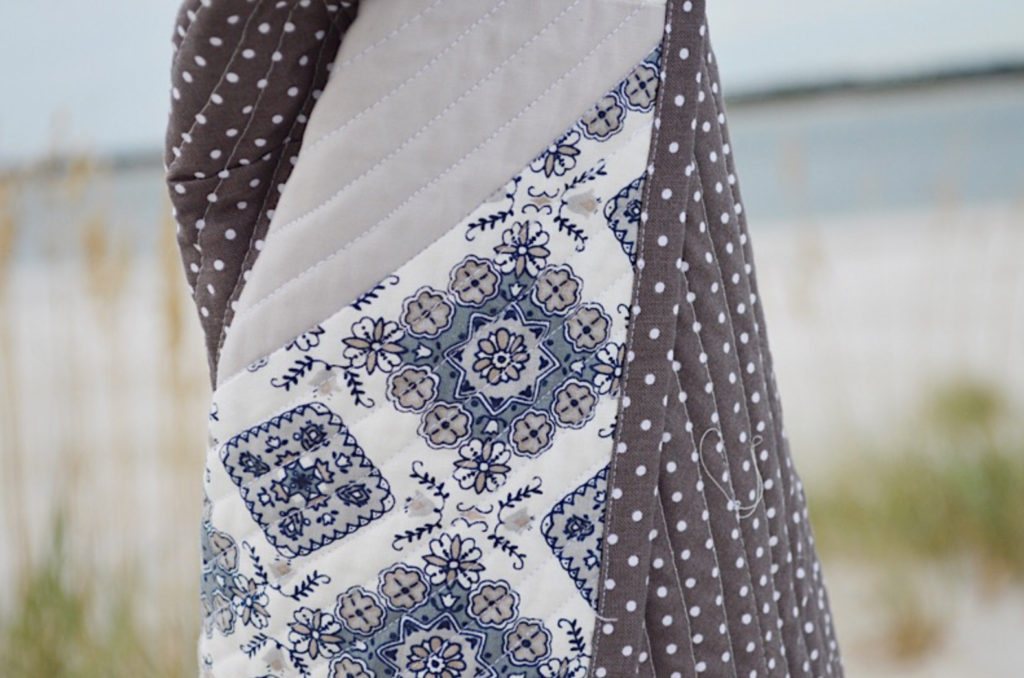 For the quilt back and binding, I used Riley Blake Swiss Dot in Steel. I really like the bold contrast it provides against the softer quilt top.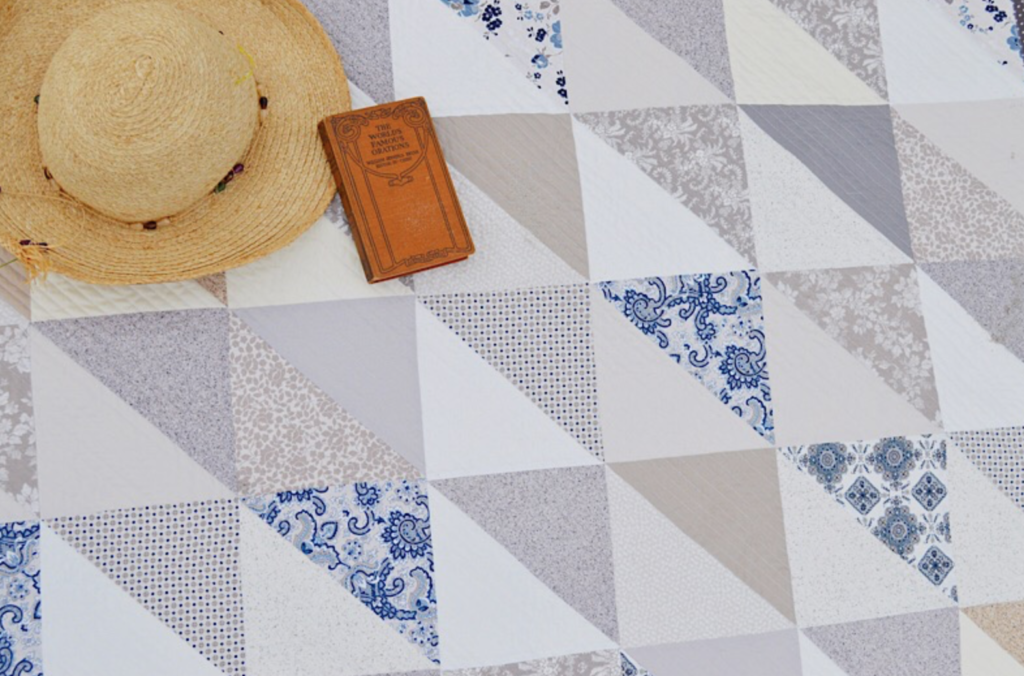 This is such an easy quilt to whip up. It is made entirely of half square triangles. Following Amy's Free Tutorial, I paired a darker print with a lighter one to make the HSTs. The effect is lovely.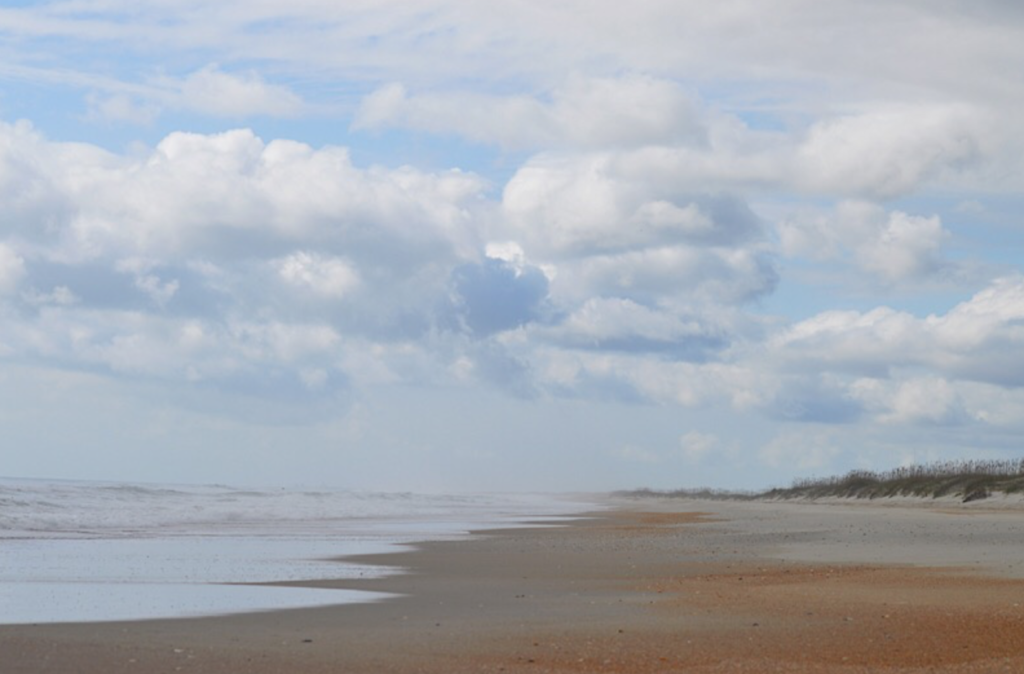 Here is another picture of the coastline where you see the gorgeous blue, white, beige, brown and gray colors that work so harmoniously in this quilt.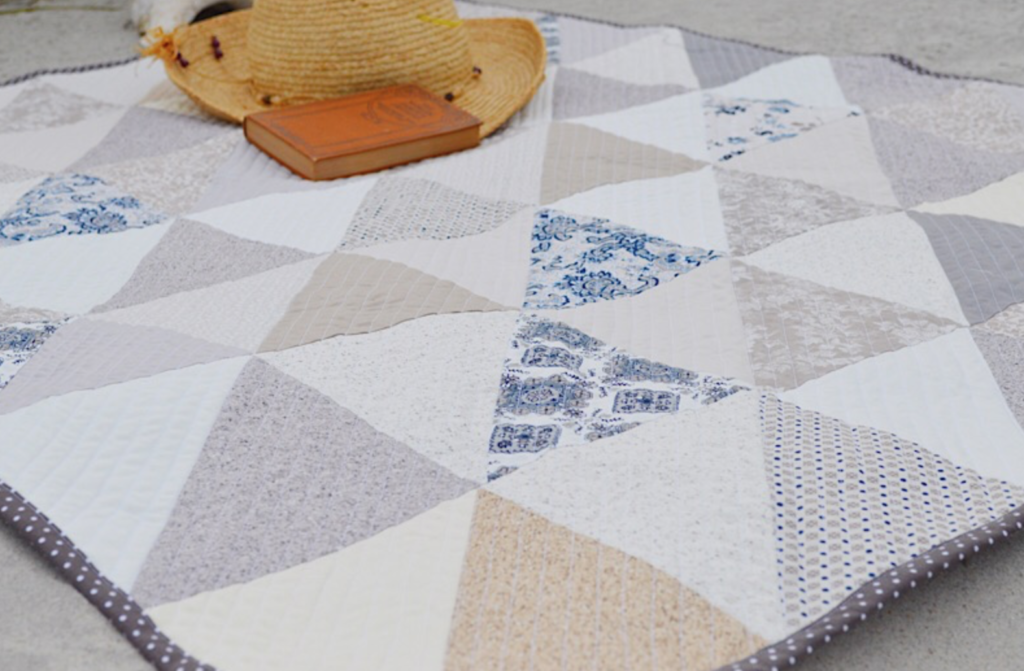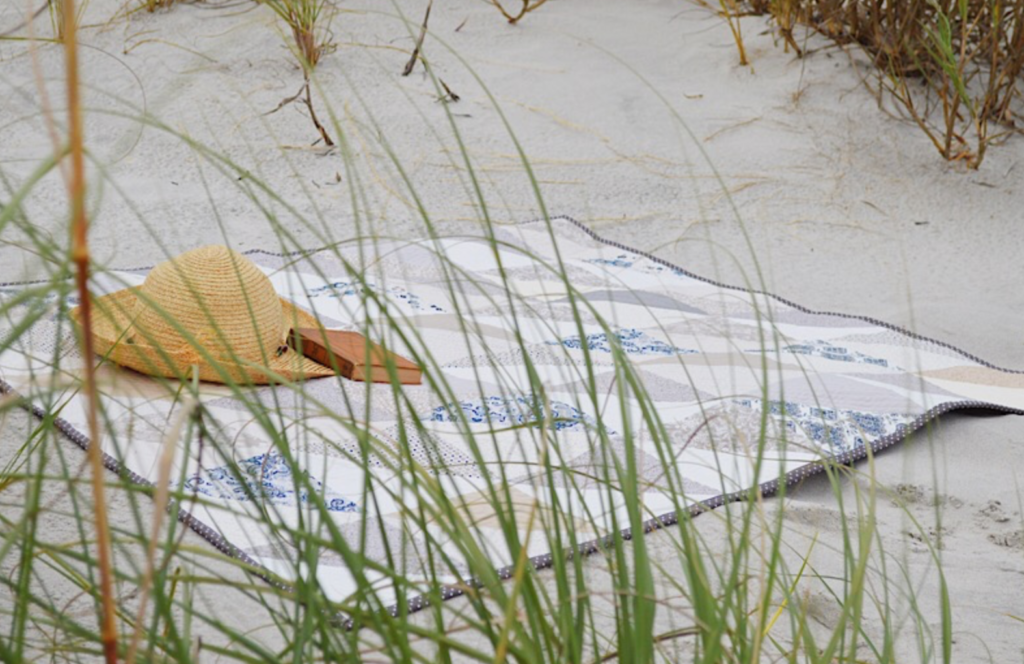 Absolutely dreamy. We all need our own little beachy hideaway, and this lovely little blanket will take you there!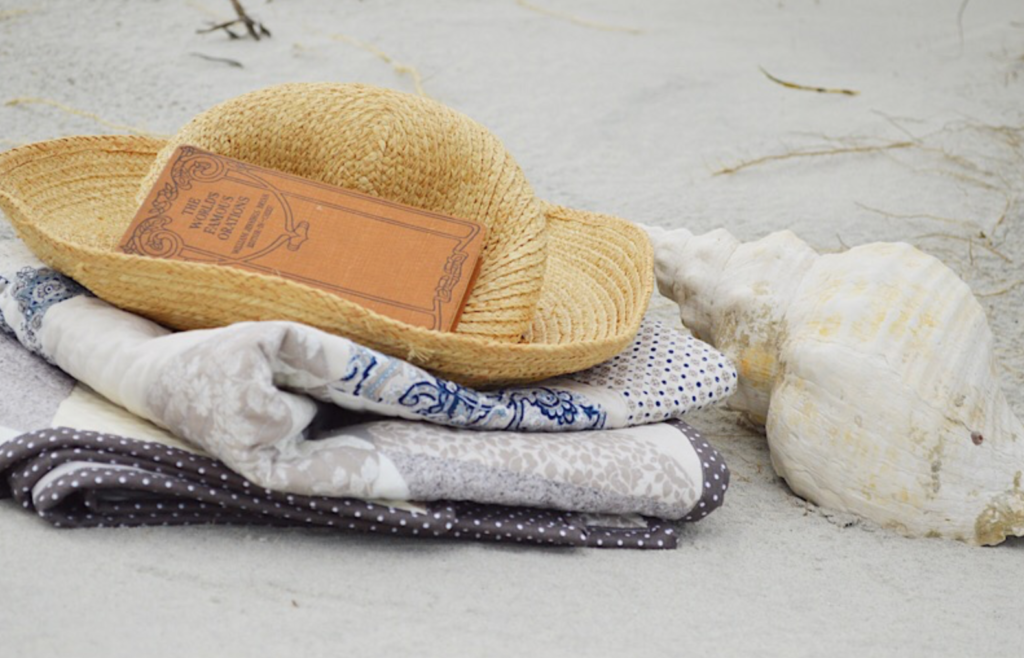 Click HERE for the free tutorial for this easy sand and sea inspired quilt.
Be sure to follow Charming fabric designer, Gerri Robinson on Instagram @plantedseeddesigns for a plethora of inspiring quilt ideas using the soft and sophisticated Charming fabric collection.
Happy Sewing!