Amanda Herring's Friendship Quilt Along begins today, and we are super excited! Each week, we will be showcasing a new block from the Quilt Along. This week's block is FUN! What a great name for a whimsical and seriously adorable block!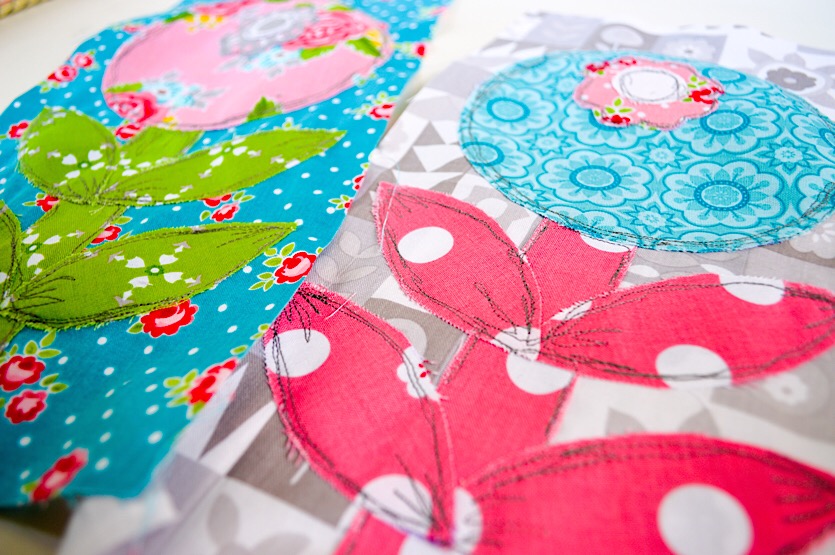 Amanda is offering FREE downloadable instructions to make this block, which includes several different methods to appliqué.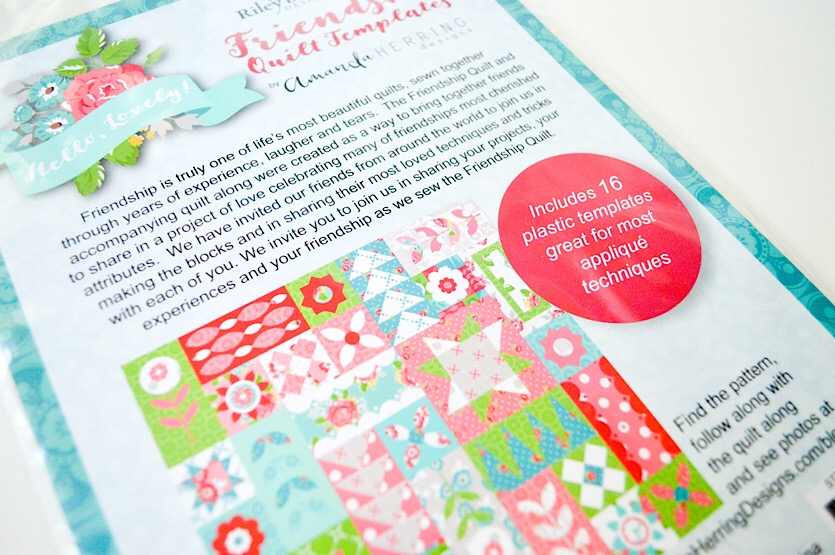 You will also need Amanda's templates, which are available at your favorite local and online quilt shops.
In the interest of time, I decided to make my flowers super chunky, raw edge, and finished off with some quick and easy scribble stitching.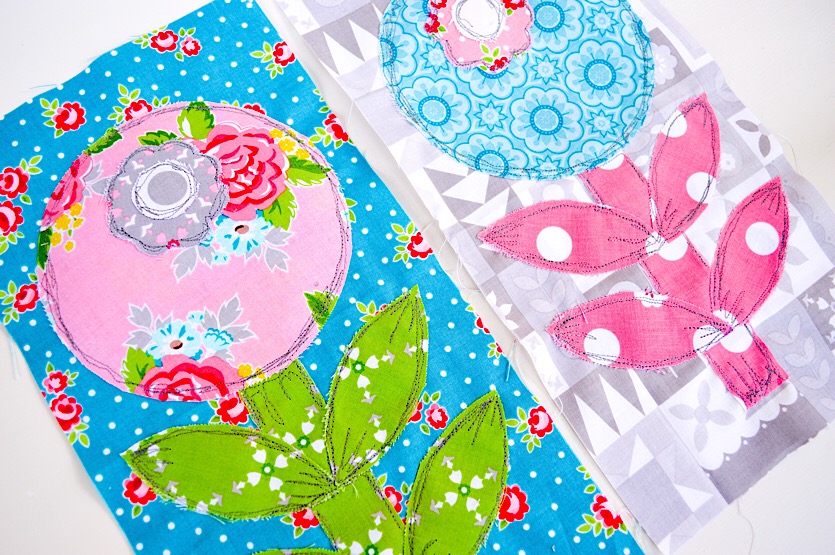 I am loving how they turned out! You can easily use the same method, but make the flowers more true to the size laid out in Amanda's pattern simply by trimming the 1/4" seam allowance away. It's completely up to you!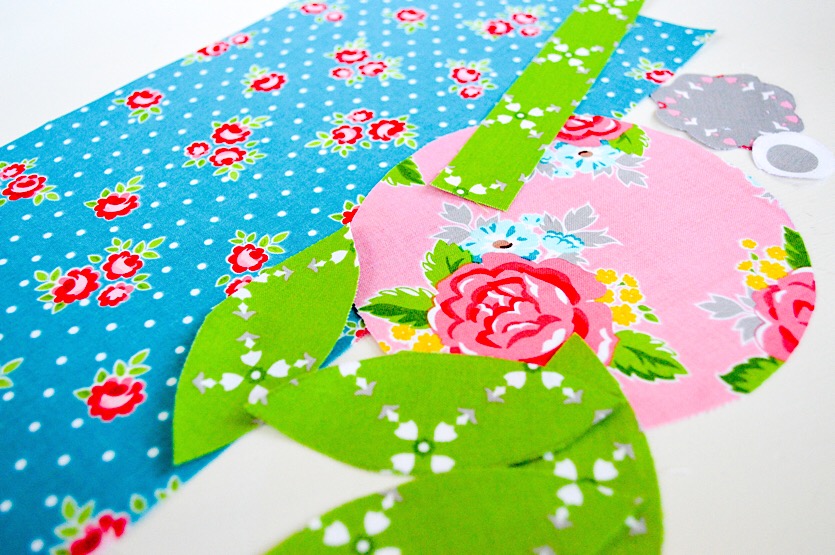 To make this chunky version, simply use Amanda's templates to trace and cut the shapes. Use the templates to trace and cut coordinating shapes of Heat 'n Bond or other fusible adhesive.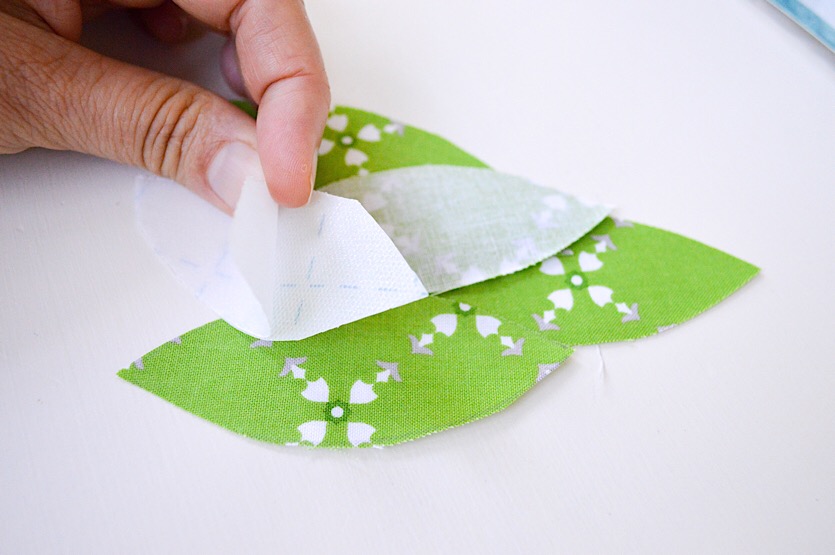 Peel off the loose paper backing of the fusible adhesive to reveal the bumpy glue surface, which has a printed paper backing. Match up the shapes with the adhesive so that the wrong side of the fabric piece is facing the bumpy adhesive side of the Heat 'n Bond.
Press the shape to the coordinating fabric piece.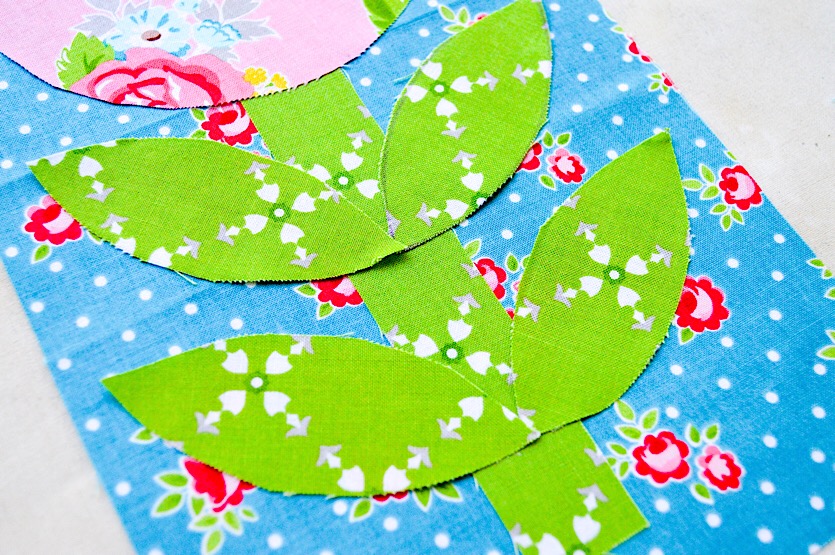 Peel off the printed paper backing. Your fabric piece will now have a slightly tacky glue film on the wrong side. Arrange the fabric pieces according to Amanda's instructions. Press.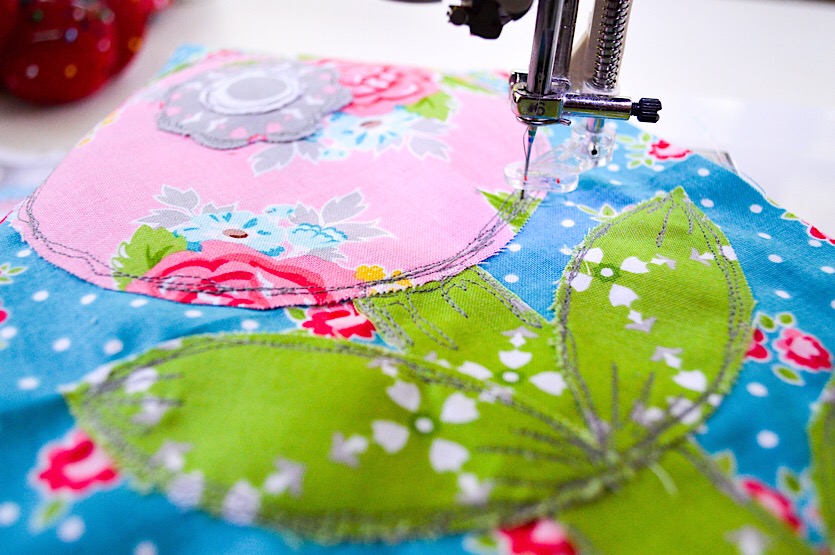 Lower the feed dog on your machine and attach a free-motion foot. I used a dark gray thread for these blocks, but you can use any color you like. Start stitching around your shapes in very imperfect lines. Pretend you are sketching with pencil — you can go out of bounds, have wiggly lines, stitch back and forth in places…have fun with it!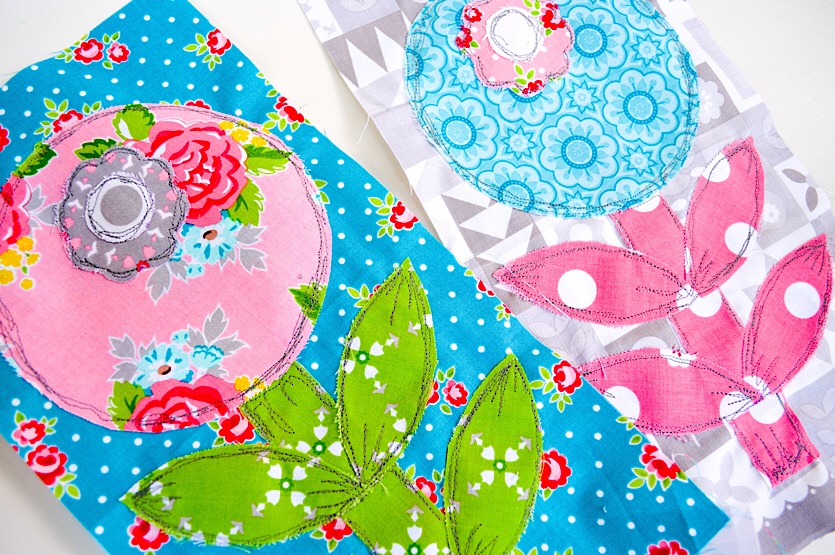 So easy and so cute! Don't forget to follow Amanda on Instagram for the latest photos and updates @amandaherringdesigns.
Hop on over to Amanda's BLOG for links to Quilt Along participants, and for more photos and information about this block.
Be sure to download your FREE PATTERN and get started today!
Happy Quilting!