The Garden of Quilts event at Thanksgiving Point was a HUGE success! We had so much fun meeting quilters and friends from around the world. Admiring and appreciating the creativity and work of other makers is the best part of being part of the quilting community. Today we want to share several quilts displayed at Garden of Quilts that were submitted by talented quilters from the UK.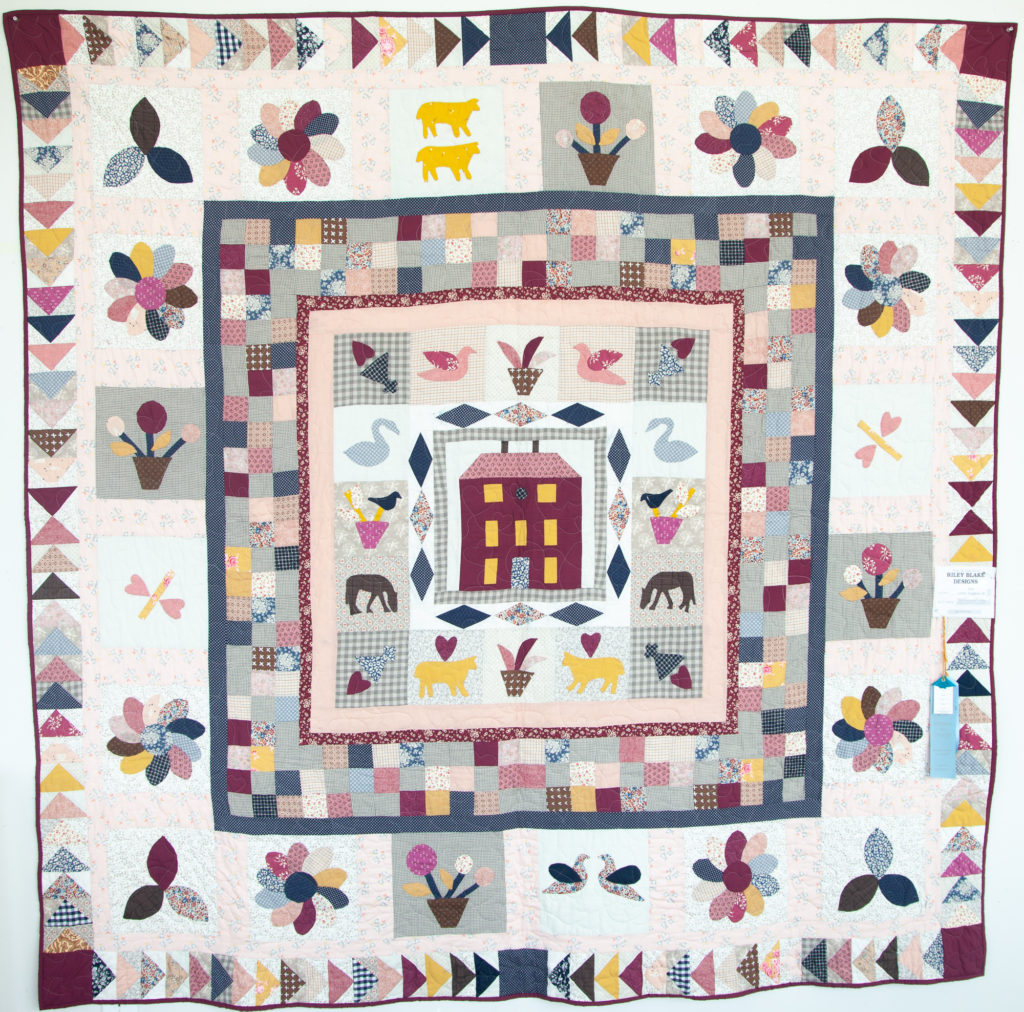 This gorgeous Red Manor House Quilt by Deb McGuire was part of a British Isles Quilt Guild Block of the Month.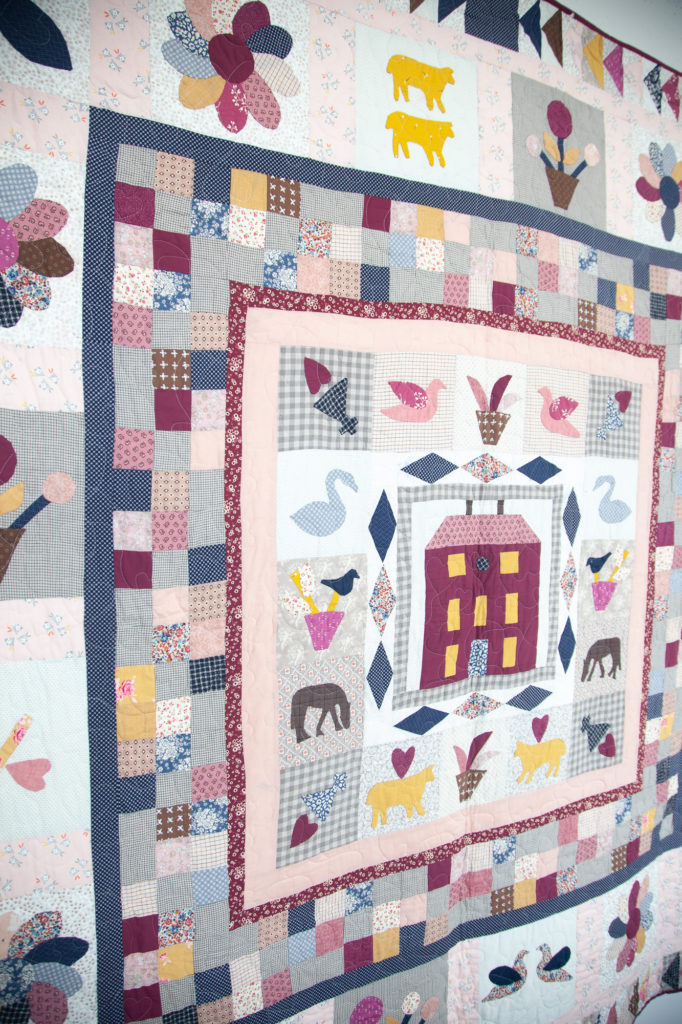 Notice all of the lovely patchwork and applique. Wow!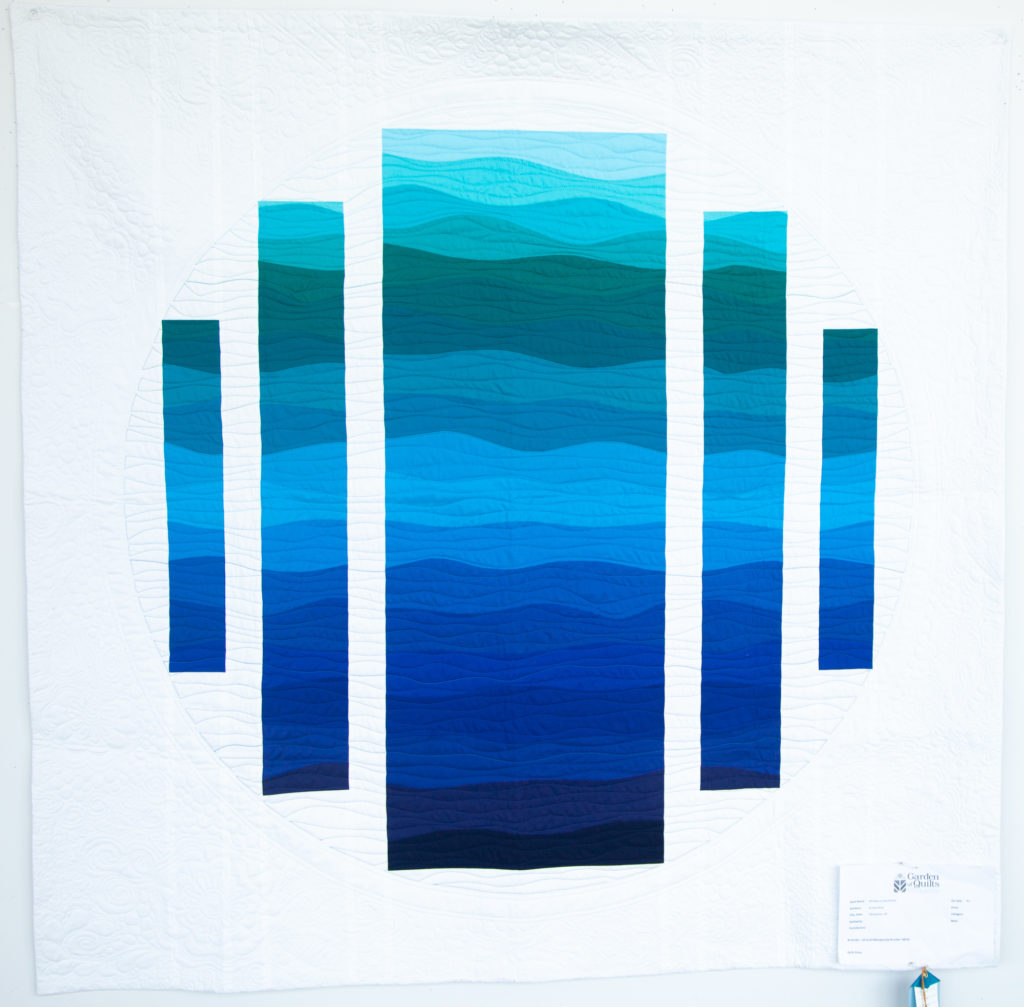 The Window of Waves quilt by Jo Westfoot of Hampshire, UK is a visually breathtaking piece.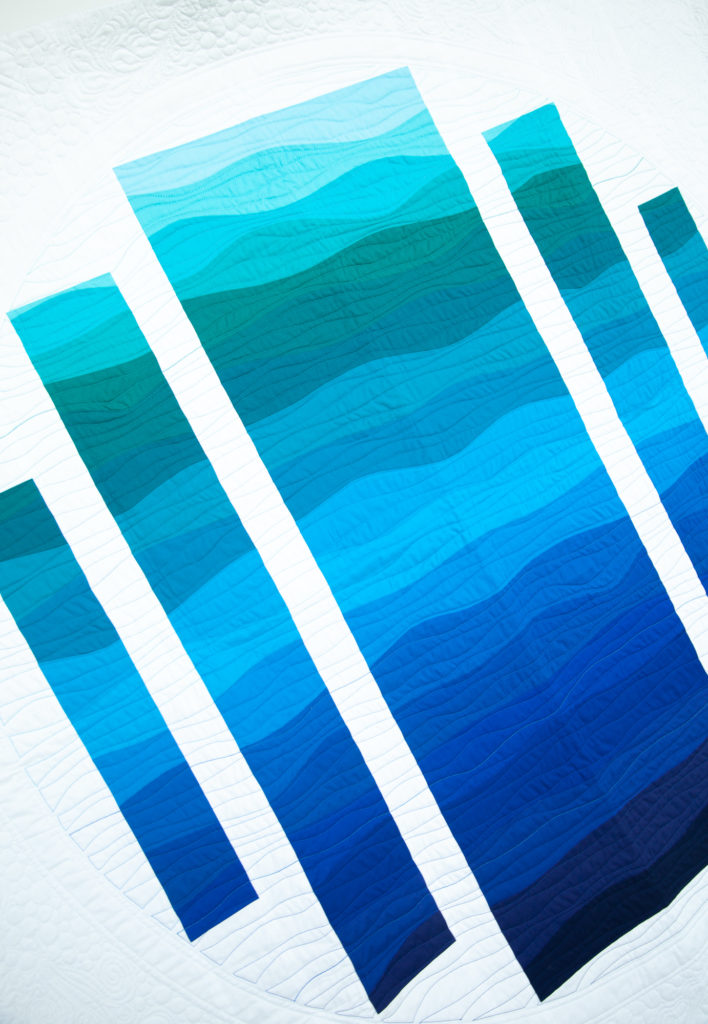 Jo used soft, calming blues in a wave pattern to contrast with the overall stark, linear design of the quilt. LOVE this! We wish you could see the quilting detail and her binding – just amazing!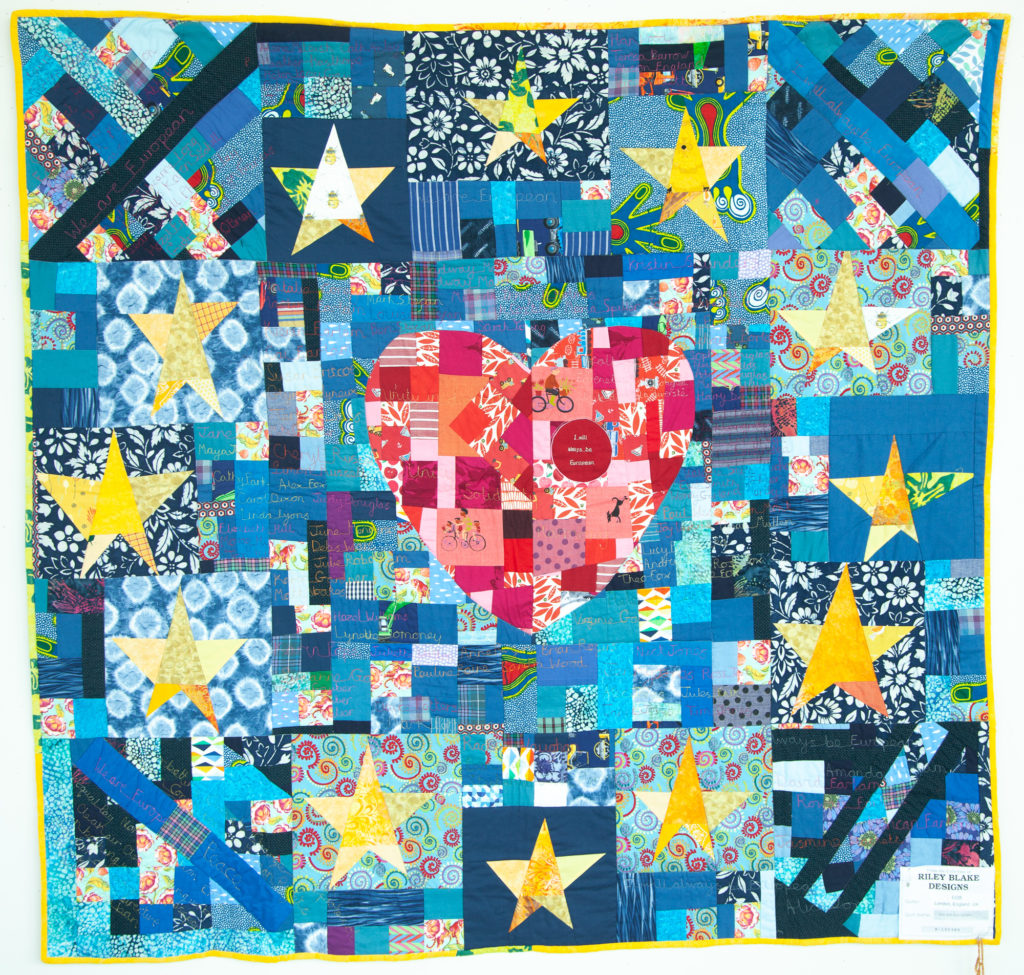 This next quilt is titled "We are European" and was submitted by the Quilters Guild of the British Isles.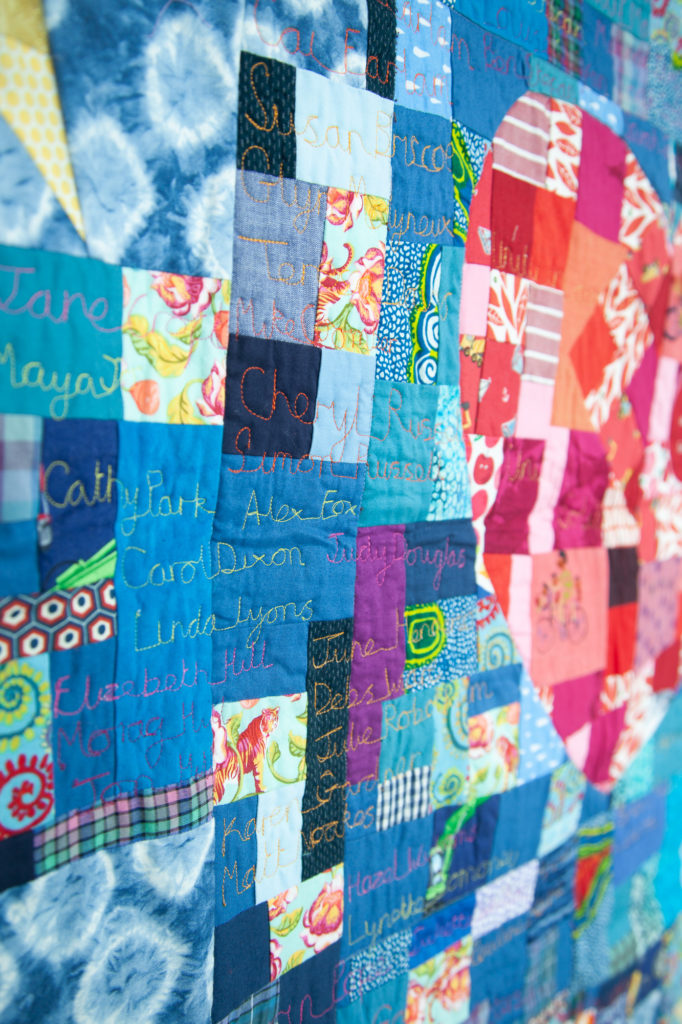 The scrappy patchwork is full of charm and individuality, and we love how everyone embroidered their names to make this truly personal. Well done!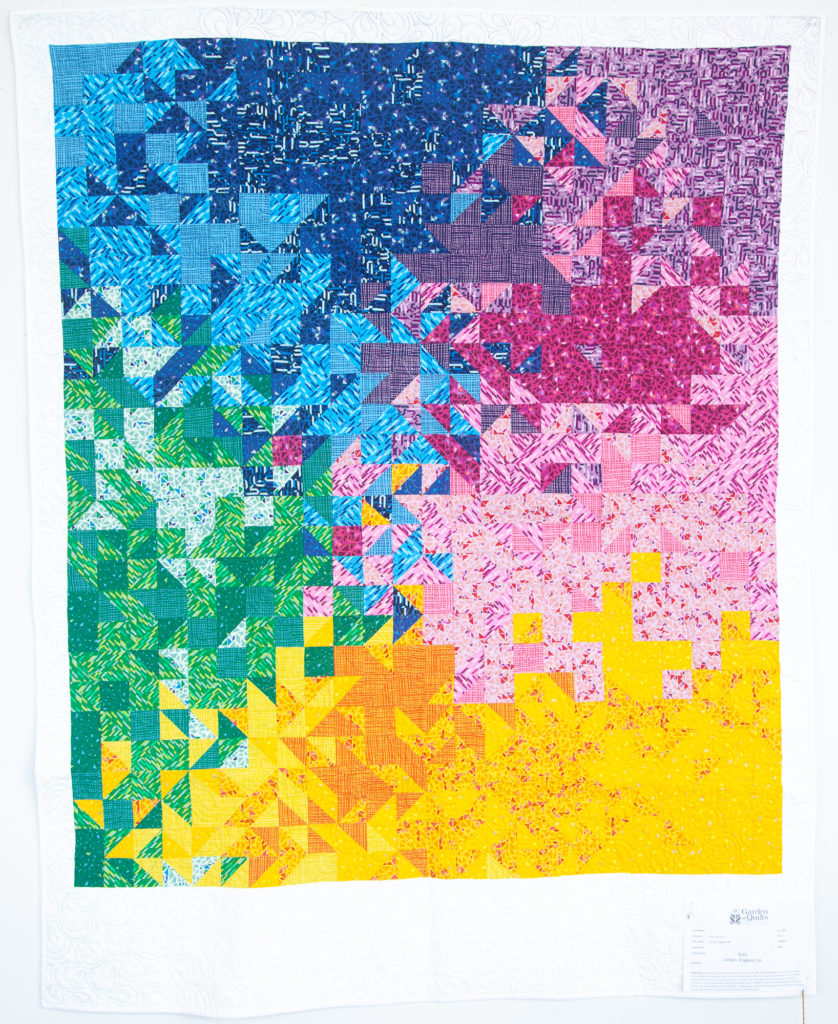 This stunning La Primavera quilt was submitted by Anne Marshall of London, England. Anne's use of print and block placement resulted in a quilt that is full of color and movement with a bold modern aesthetic.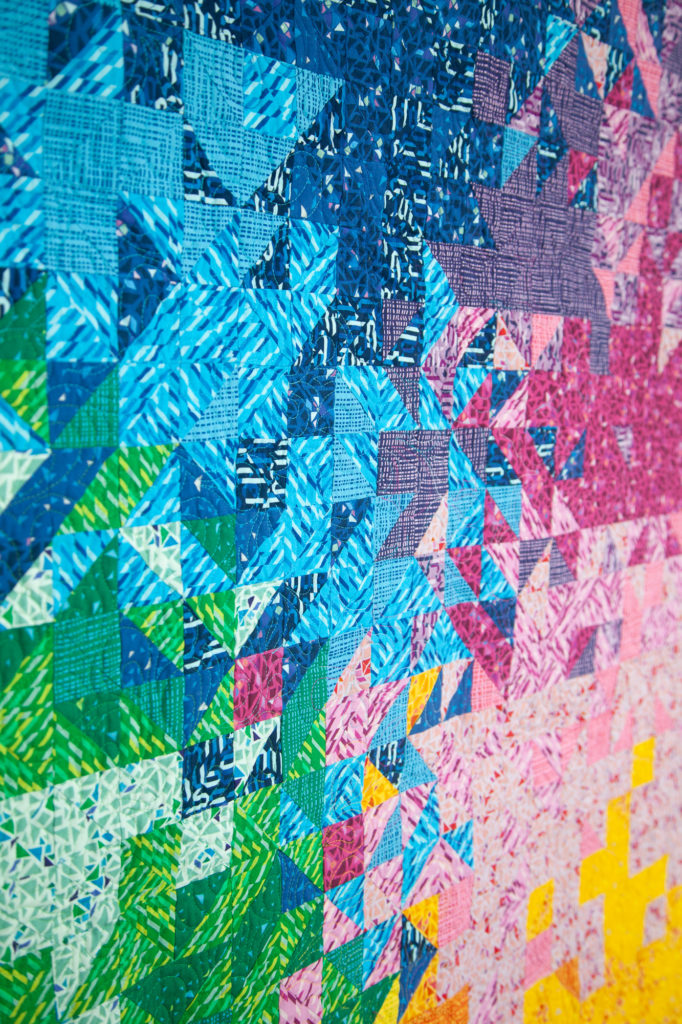 From Anne: La Primavera is the Spring, Spring to me is colour. The colour can be from sunrises and sunsets, trees and flowers, camp fires, people and pictures. My sister took many polaroids of many things capturing, this is mine. Looking into the picture what do you see, what is your Spring? I love half square triangles, so our course the whole quilt had to be half square triangles! I quilted using a paisley echo changing colours of thread to match the fabric to take the colours from the 'picture' out into the frame.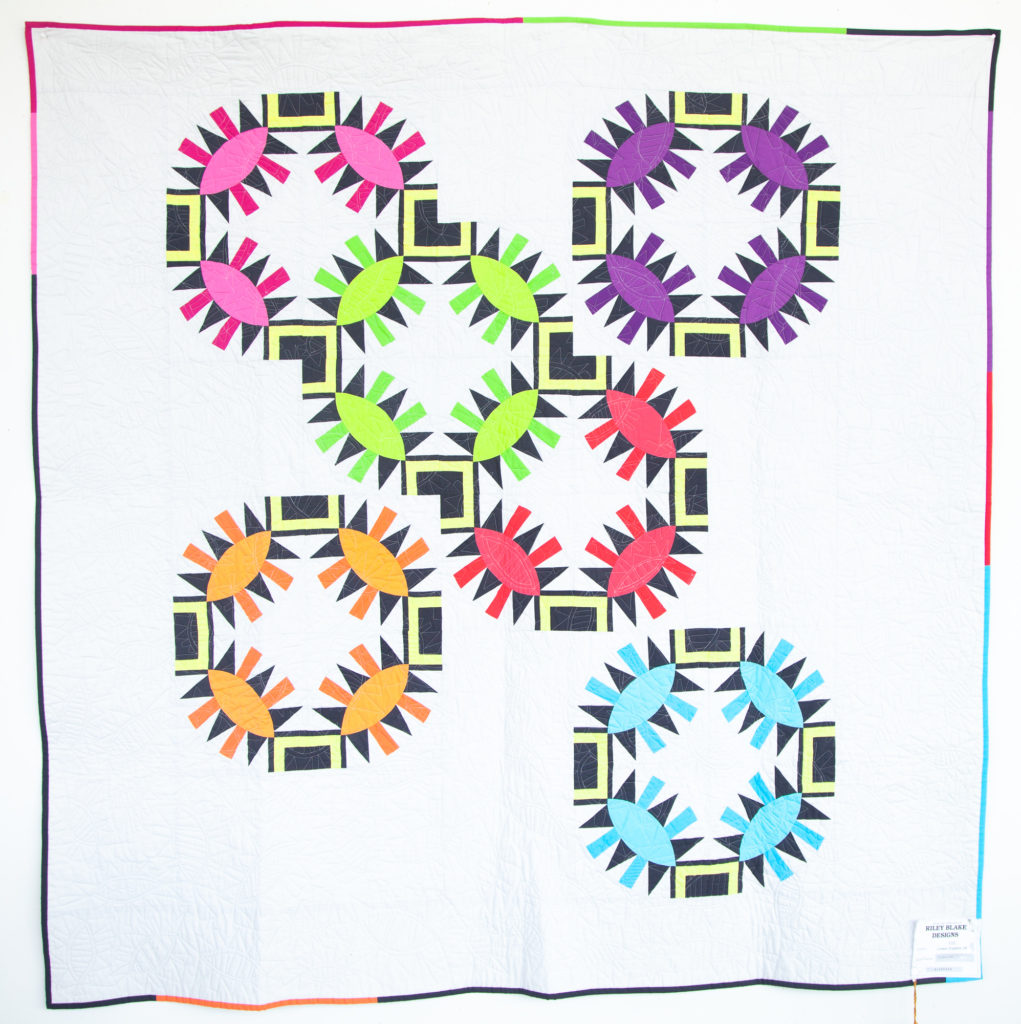 Our final quilt is called "Double Dish," and was made by Jo Avery in Scotland.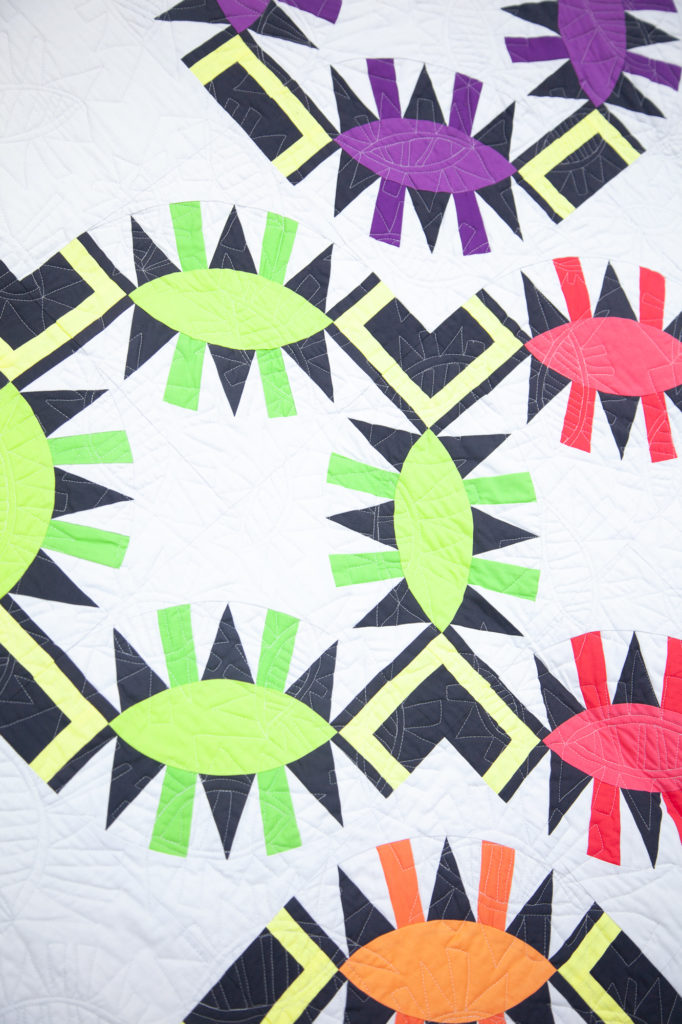 Jo used bright, almost neon colors, paired with black as her main design. The white background allows the fun, modern quilt design and bright colors to pop! Beautiful!
Thank you to all who submitted their treasured quilts for all to appreciate and learn from. We have been so inspired! We look forward to seeing more next year!