Gem Stones fabric, designed by Gerri Robinson of PSD2, is a stunning, modern collection of fabrics featuring sparkling diamonds set on a colorful, gradient backdrop. The gradient coloring in the fabric is not only beautiful to look at, but offers endless options for quilters. Today, we have gathered up some of our favorite Gem Stones projects that are not only total eye-candy, but are guaranteed to have you inspired.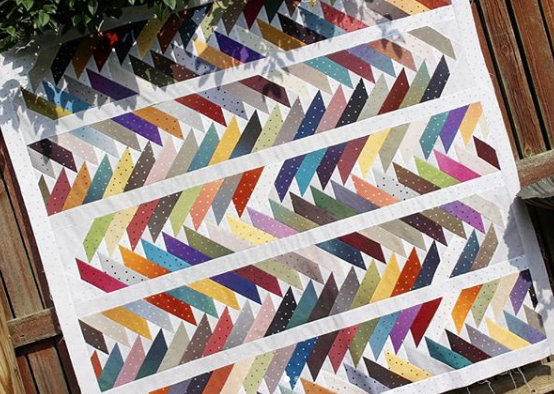 @thecurvyquilter used a free Geese in Motion tutorial from Missouri Star Quilt Co. to create this stunning quilt! We love how it really shows off the beautiful color, sparkle, and gradient properties in each print.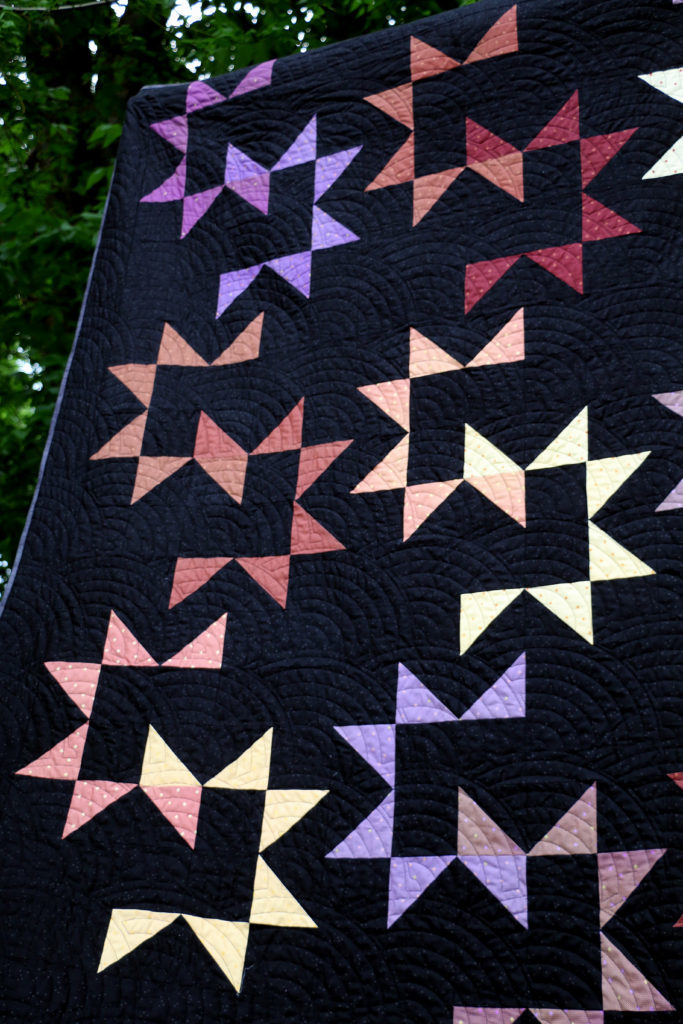 We are completely head over heels for this ultra modern Climbing Stars Quilt by Anjeanette Klinder!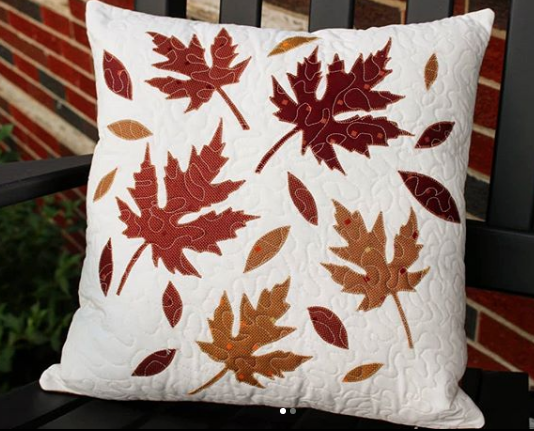 Another fabulous creation by @thecurvyquilter, this applique pillow uses the burnt orange and rust colors for an elegant autumn feel.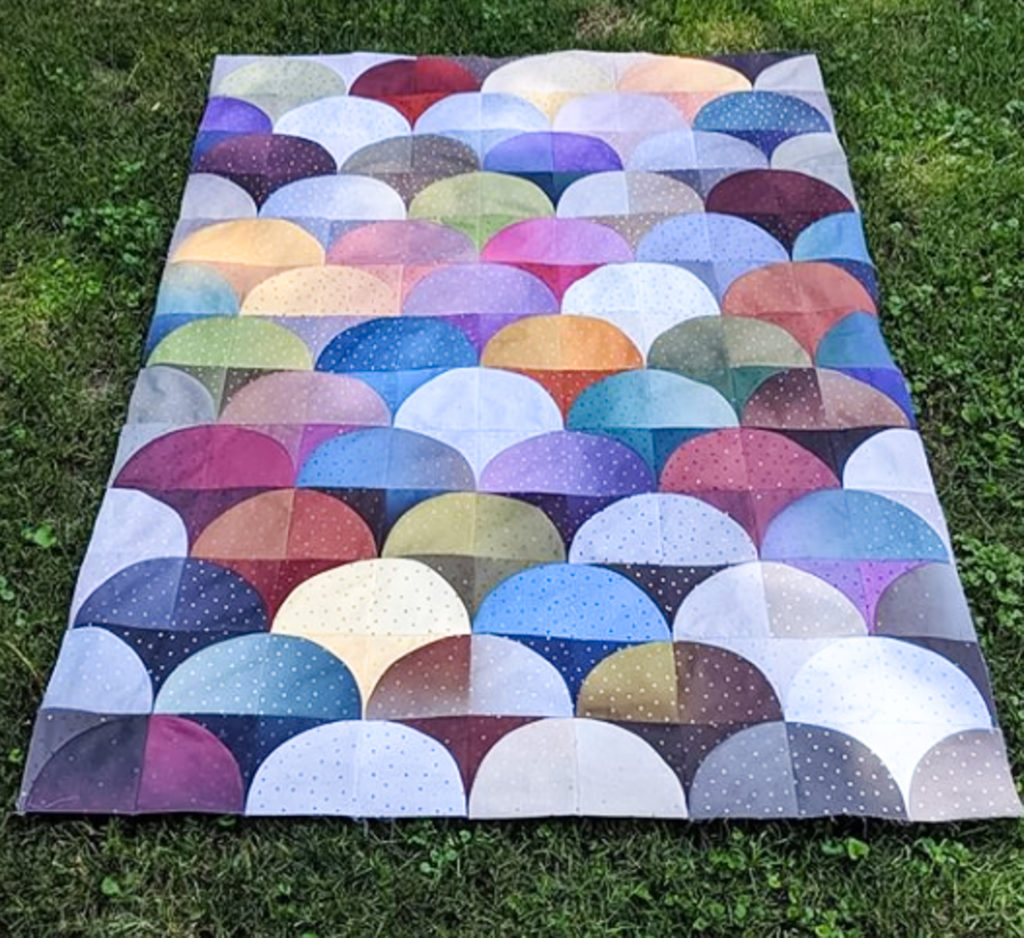 Take a look at this stunning Clamshell quilt by @abrandt2. Brilliant!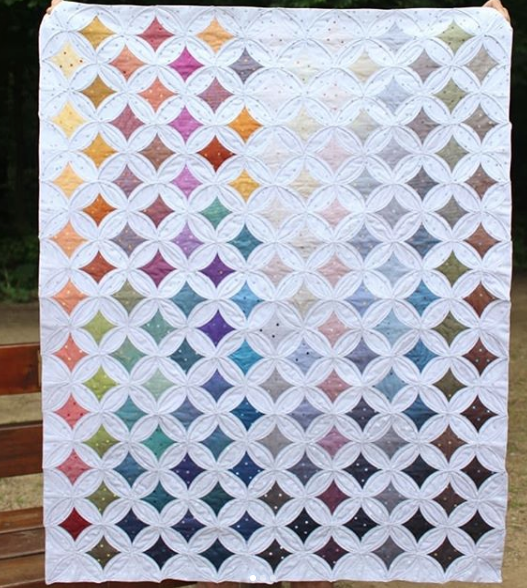 Here is another amazing piece by @thecurvyquilter. This cathedral quilt made our jaws drop!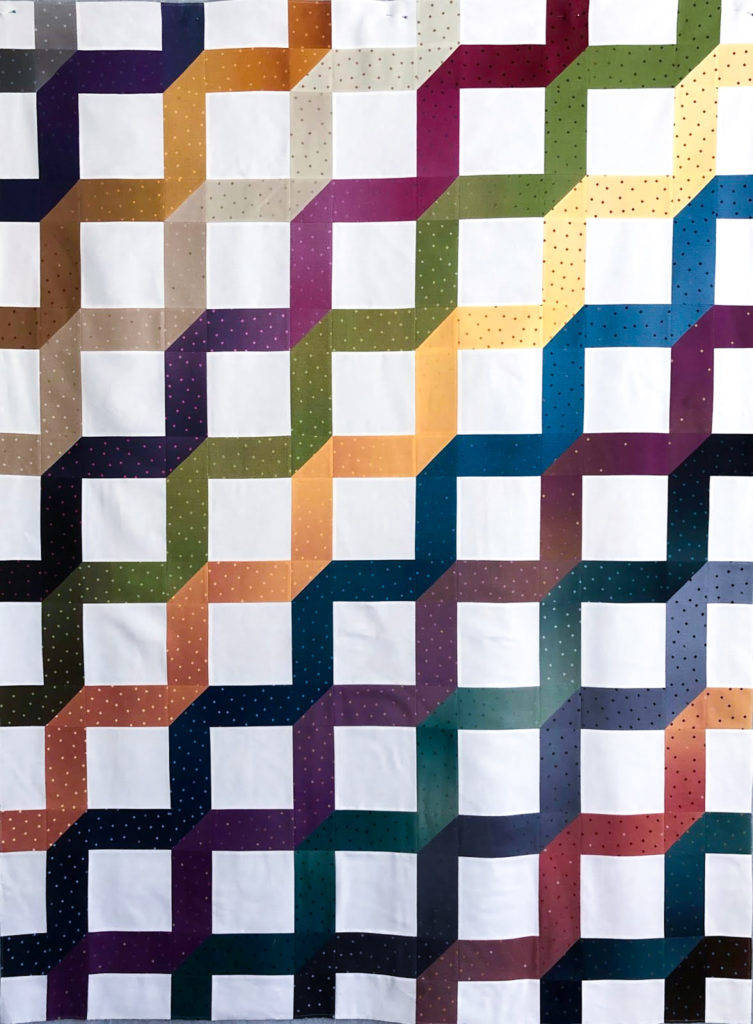 The beautiful gradient design in the Gemstones fabrics shines in this "Make It Modern" quilt by Cupcakes 'n' Daisies.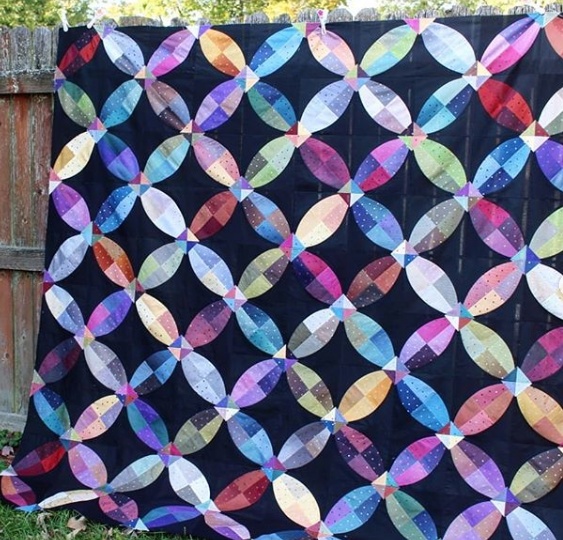 We are completely blown away by this Chic Picnic quilt by @thecurvyquilter. Incredible!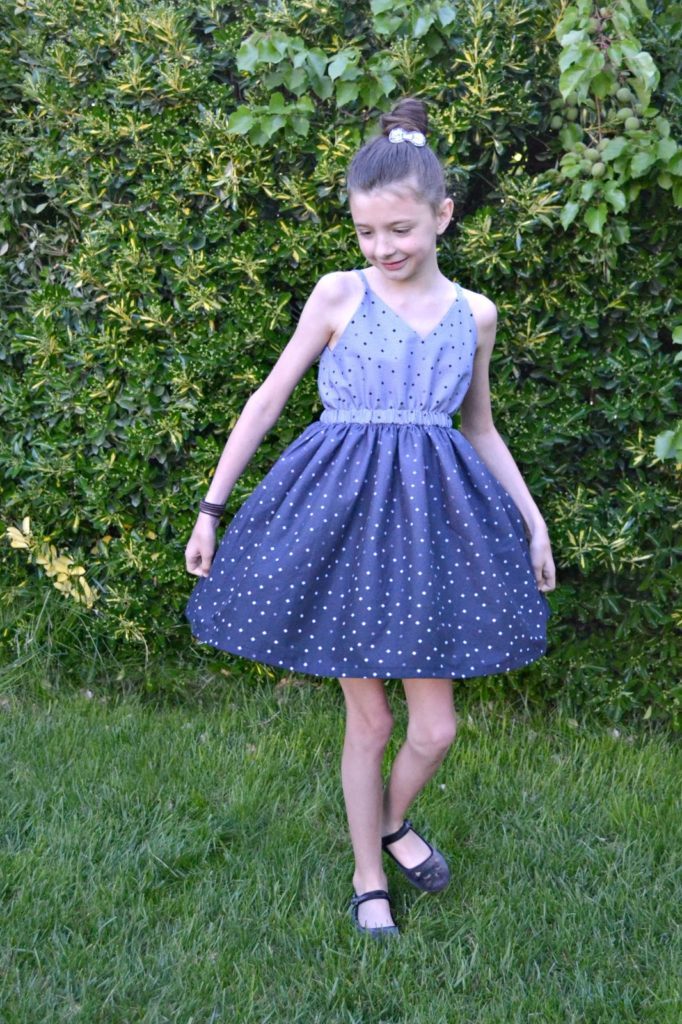 Looking for apparel sewing ideas? This sweet summer dress by Paisley Roots shows off the beautiful gradient design of the Gem Stones fabric.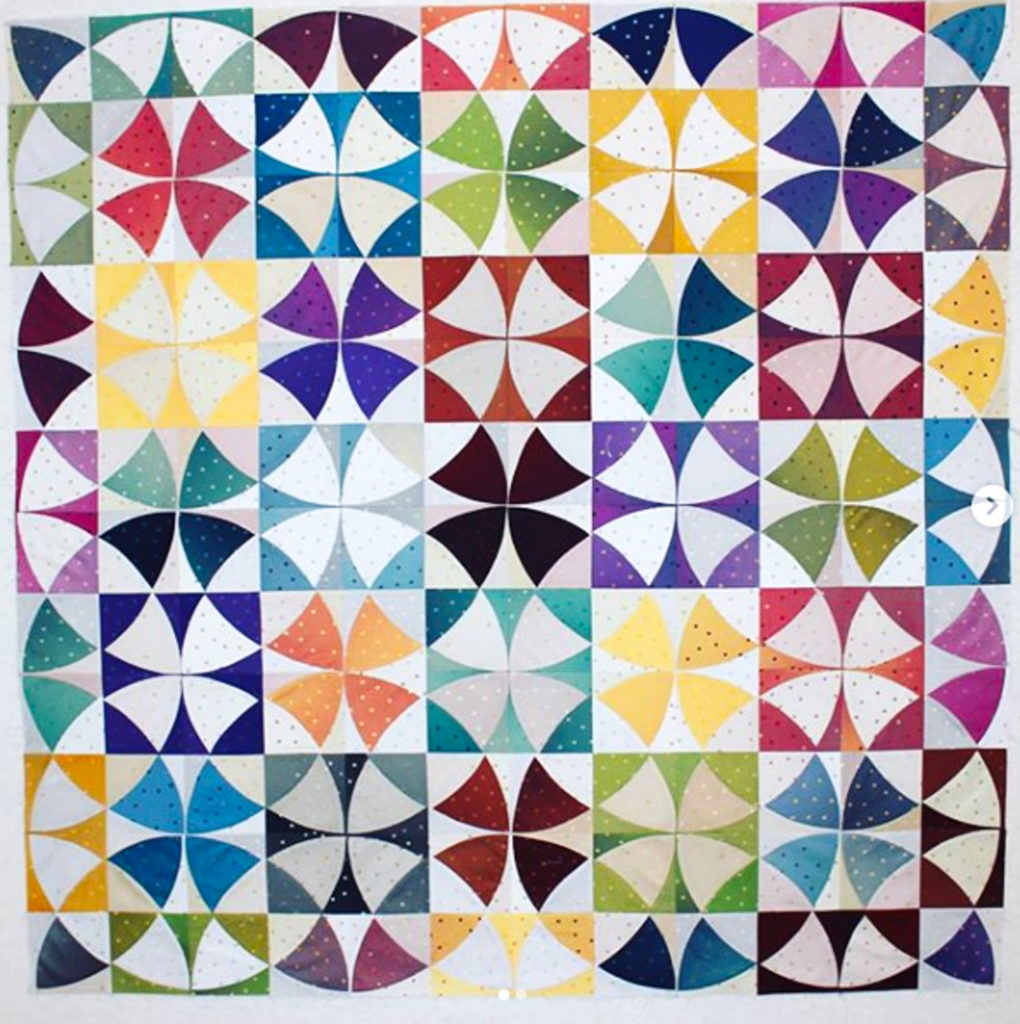 @thecurvyquilter used the Chic Country pattern by Sew Kind of Wonderful to create this beauty.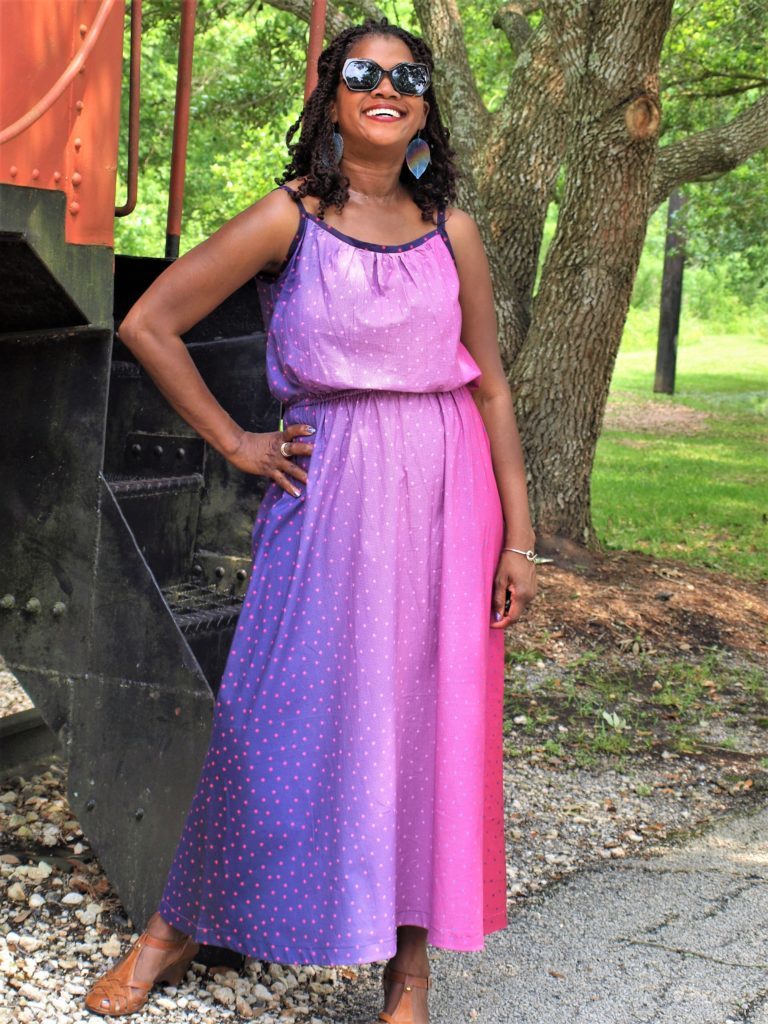 Another totally fabulous dress in Gem Stones by the lovely and talented Bianca! Get the details at THANKS! I MADE THEM!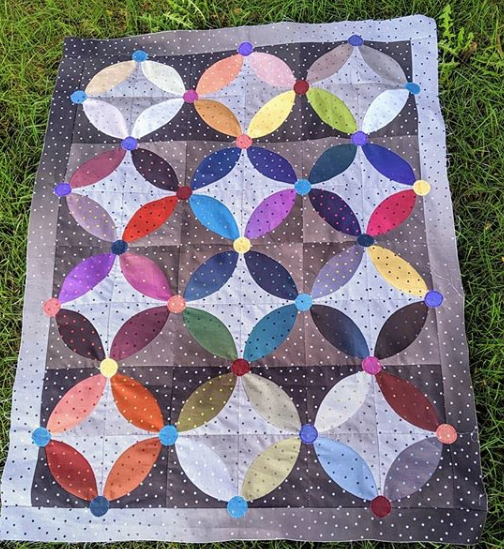 Take a look at this Picnic quilt by @abrandt2. Beautiful!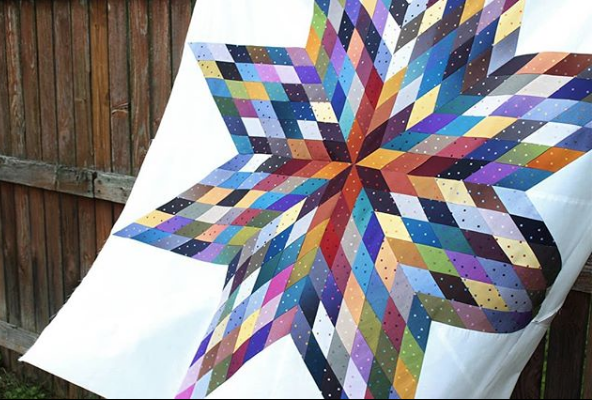 This Lonestar quilt by @thecurvyquilter took our breath away!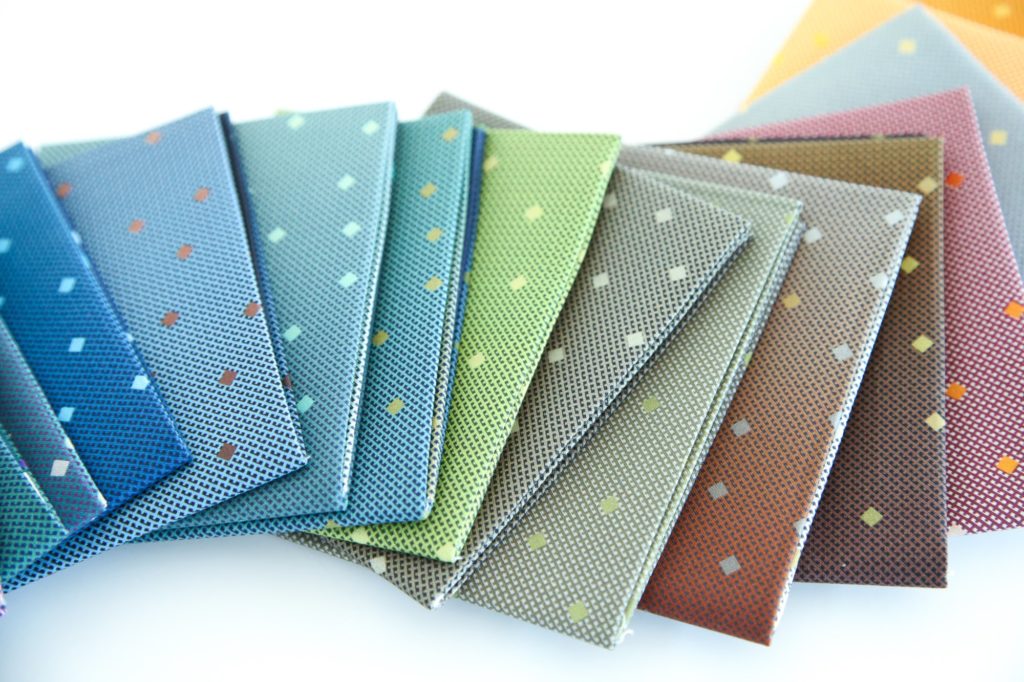 Gem Stones, by Gerri Robinson/PSD2, is available now at your favorite local and online quilt shops. Pick up yours today and share your makes with us on Instagram using #gemstonesfabric, #rileyblakedesigns, #iloverileyblake, and @rileyblakedesigns.
Psst! If you love what you see, be on the look out for NEW beautiful Gemstones colors arriving in 2020!
Thanks for stopping by!