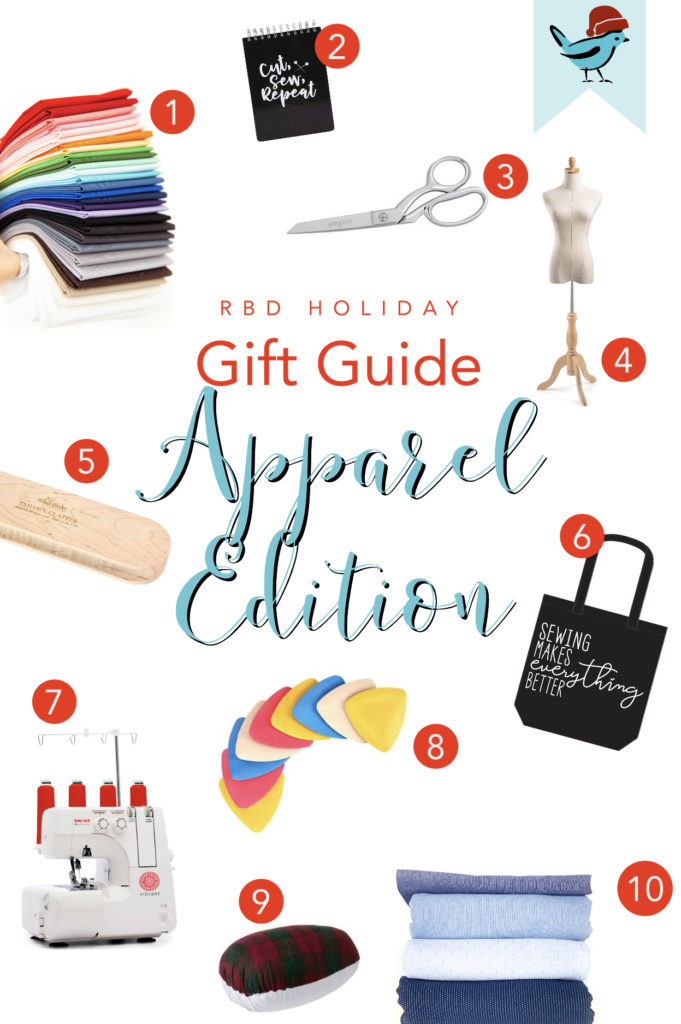 If you're shopping for someone who loves apparel sewing or is wanting to start making garments, this is the guide for you! When you find something you love, check with your local quilt shop or favorite online retailer for availability! When in doubt, you can always Google it!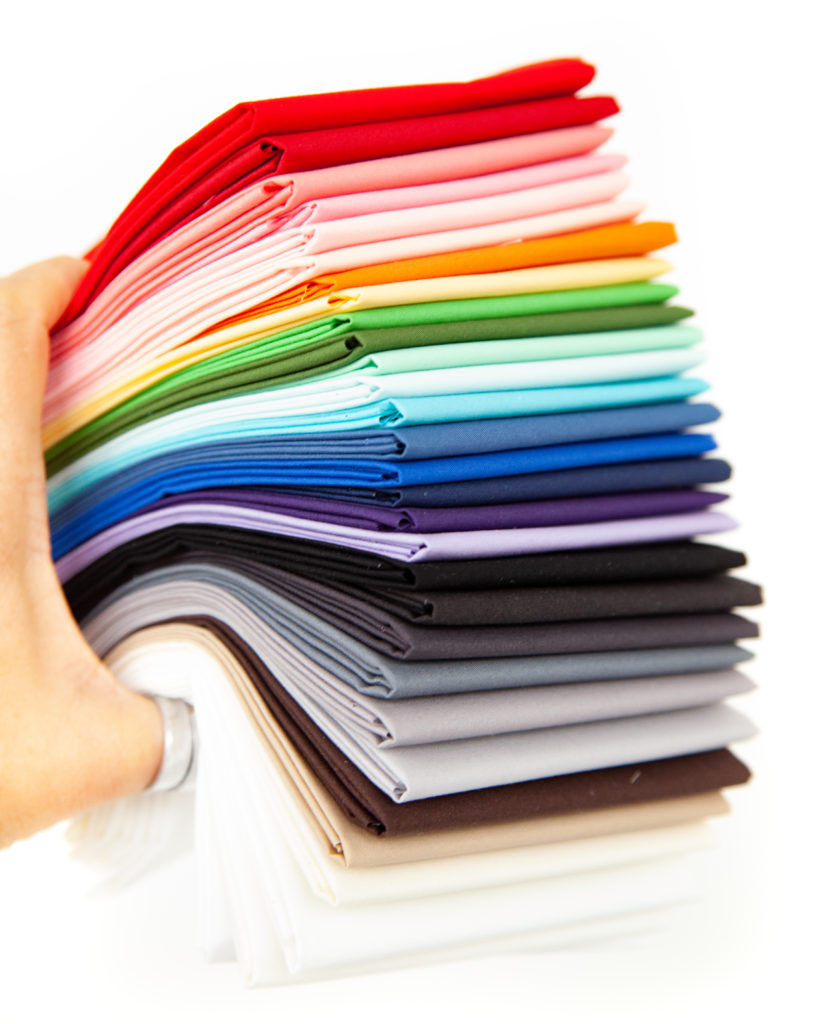 1. Poplin
This year we released a new substrate- Poplin! It is 100% cotton poplin (205 thread count), comes in a rainbow of colors, and has the distinctive ribbed texture and close weave you love. Its thin yet durable fabric drapes well while retaining its sturdiness which makes it a popular choice for apparel! This fabric is Oeko-Tex certified.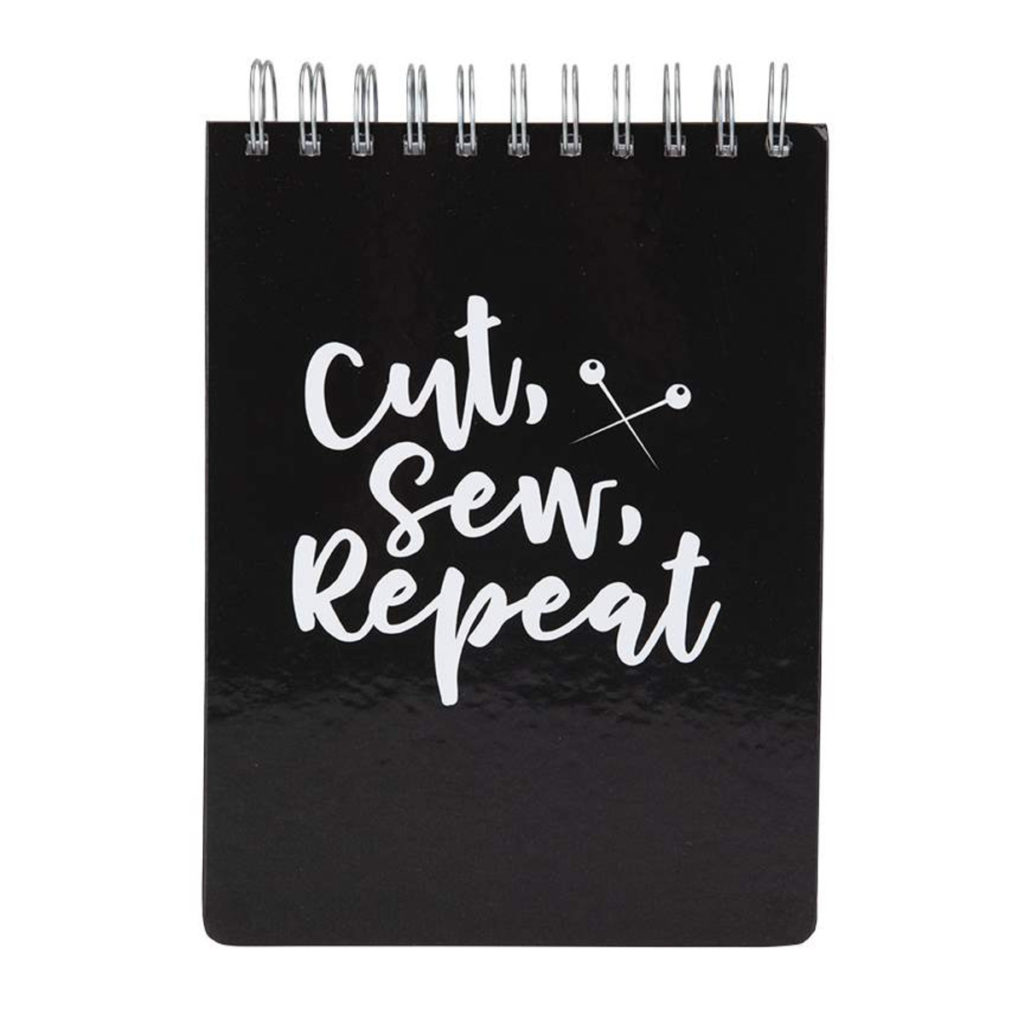 2. Notebook
Be ready when inspiration strikes with our cute notebooks! These come in different designs and colors. This one is by Christopher Thompson has grid paper, is bound on the top, and is approximately 6″ x 8″.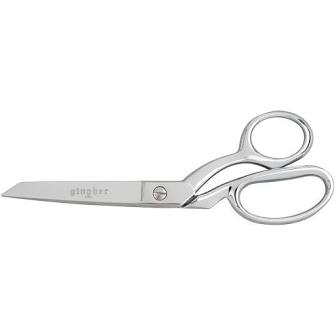 3. Gingher Shears
These shears are super sharp and ready to cut through any fabric!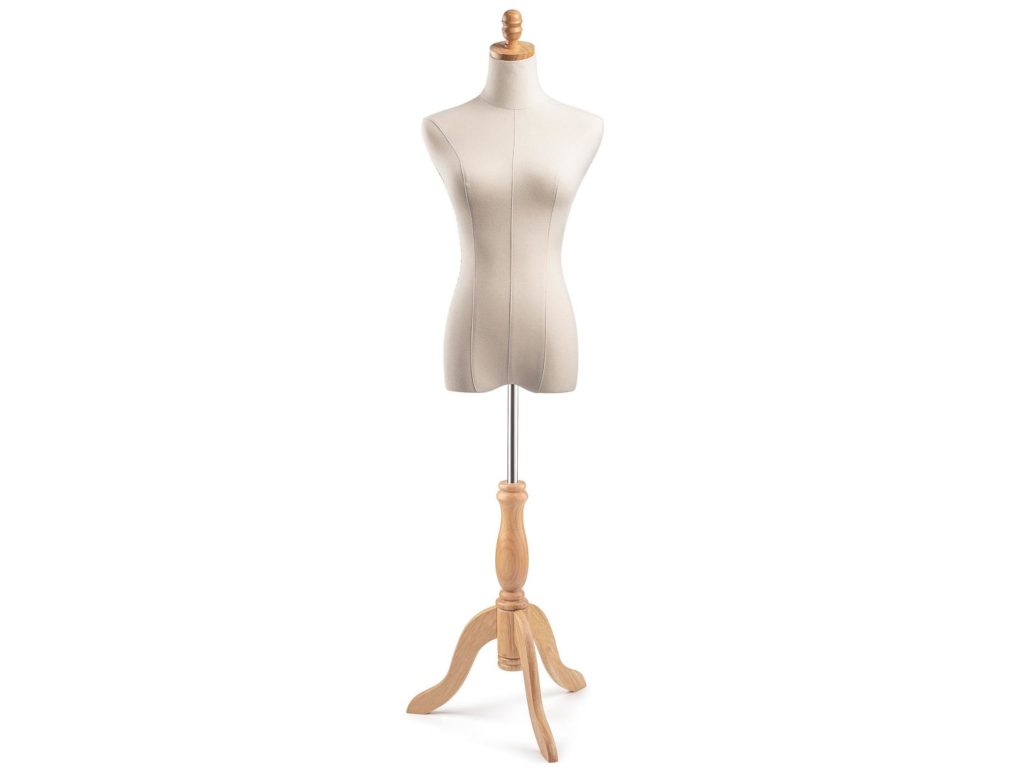 4. Dress Form
Dress forms can be functional or just used as sewing room decor! There are so many cute ones to choose from- we recommend checking out Etsy.com!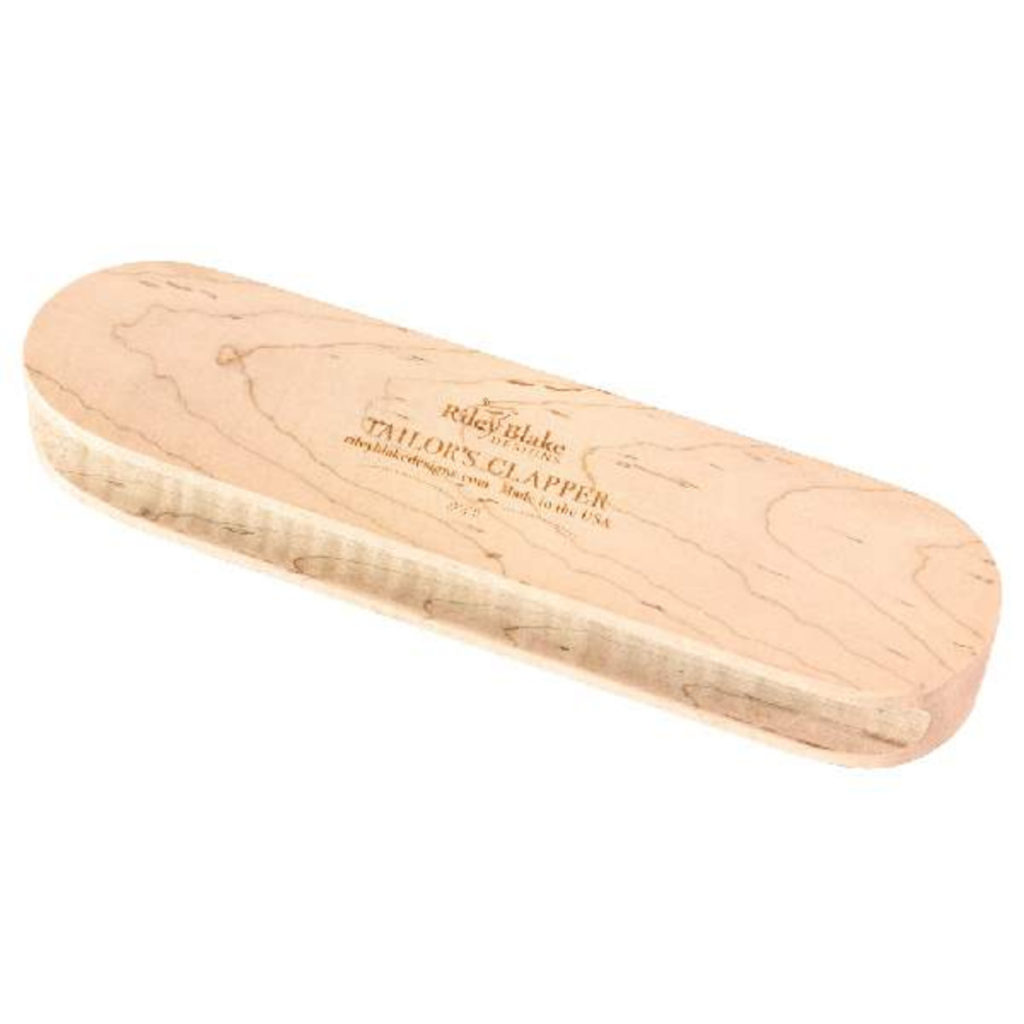 5. Tailor's Clapper
This 12″ Tailors Clapper is made of hardwood and is a classic tool used with a steam iron to set a seam.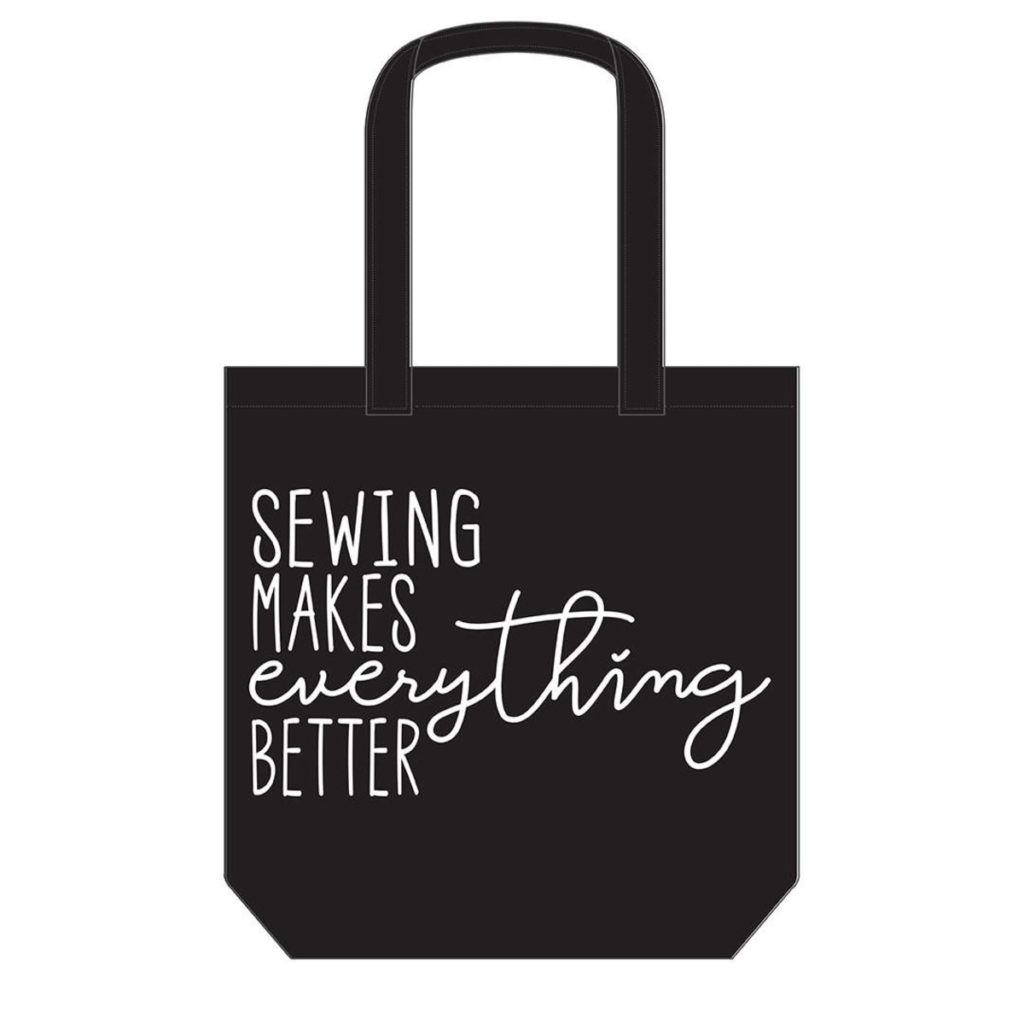 6.Canvas Tote
Take this tote fabric shopping, grocery shopping, use it to store scraps, use it as a purse… endless possibilities! This one is designed by Christopher Thompson and is is 14 1/2″ x 16″ and includes a hidden zipper.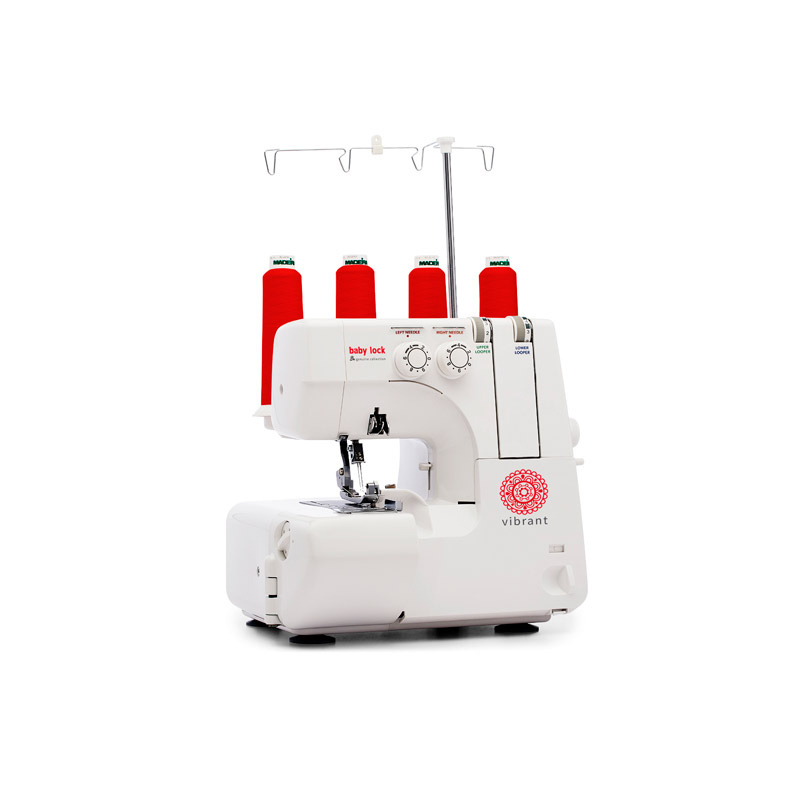 7. Baby Lock Serger
This one is definitely on the generous side but if you want to splurge- a good serger is SEW handy for apparel sewists!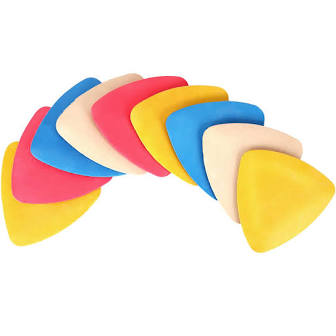 8. Tailor's Chalk
Great for marking patterns, garments, fabrics etc. without leaving a permanent mark. Very handy!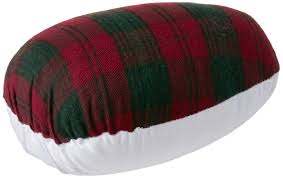 9. Tailor's Ham
Also known as a Dressmaker's Ham, this is a tightly stuffed pillow used as a curved mold when pressing curved areas of clothing, such as darts, sleeves, cuffs, collars, or waistlines.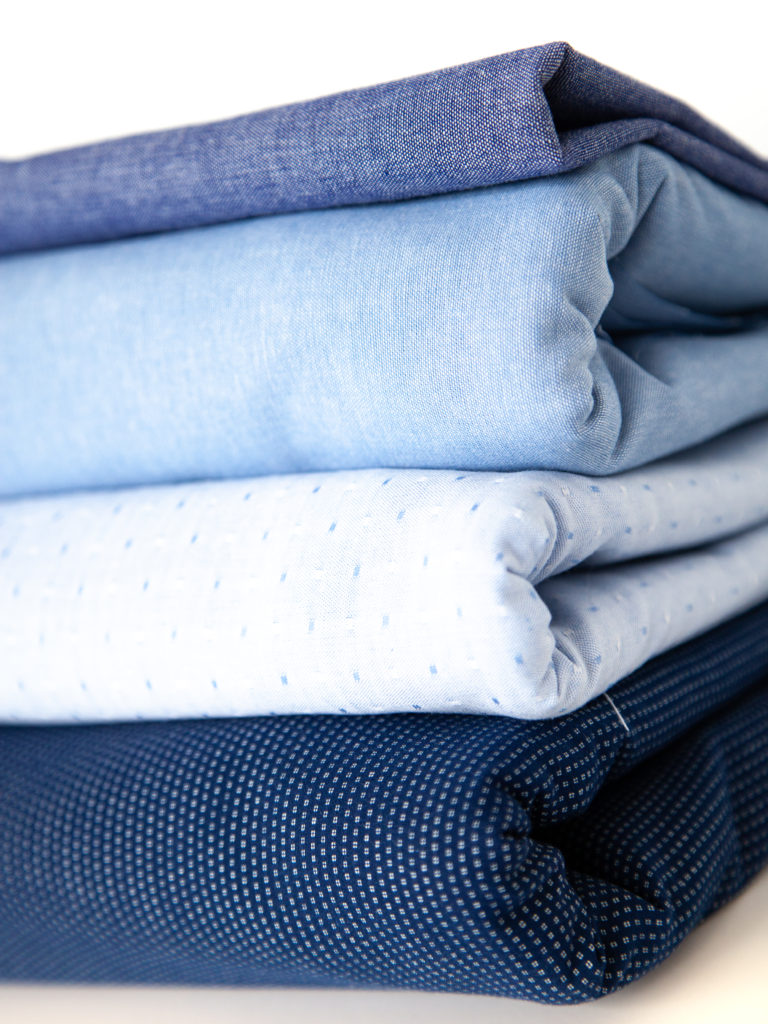 10. Chambray
This year we launched a new fabric, designed by Christopher Thompson, Chambray! This 3.4-3.5 oz. lightweight Chambray is lovely for apparel sewing (and any sewing really).