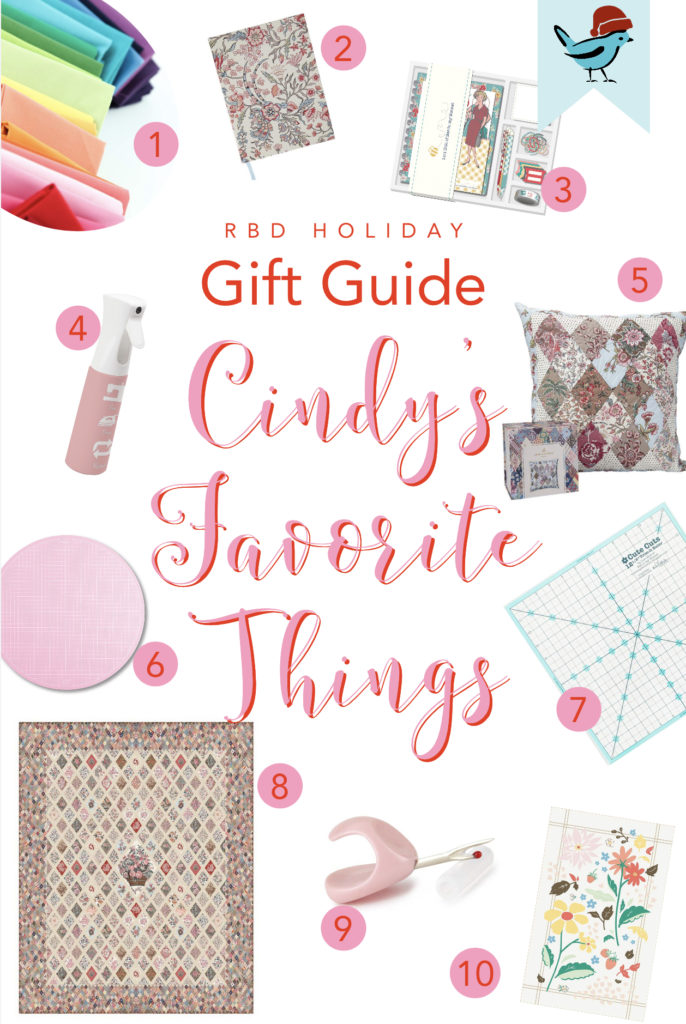 Not sure what to gift your friends (or yourself) this year? Let Cindy be your guide and check out some of her favorite things! Remember, if you see something you love, check with your local quilt shop or favorite online retailer for availability!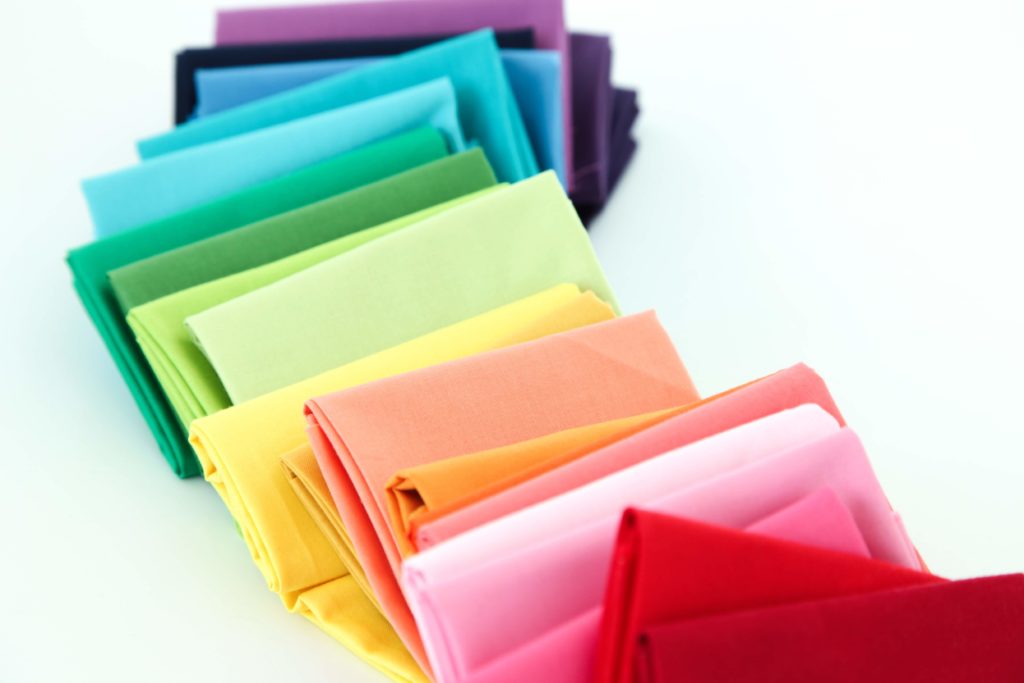 1. Basics
You can't go wrong gifting a stack of Basic fabrics and our Confetti Cottons come in tons of colors! Cindy's favorites all happen to be, you guessed it, PINK!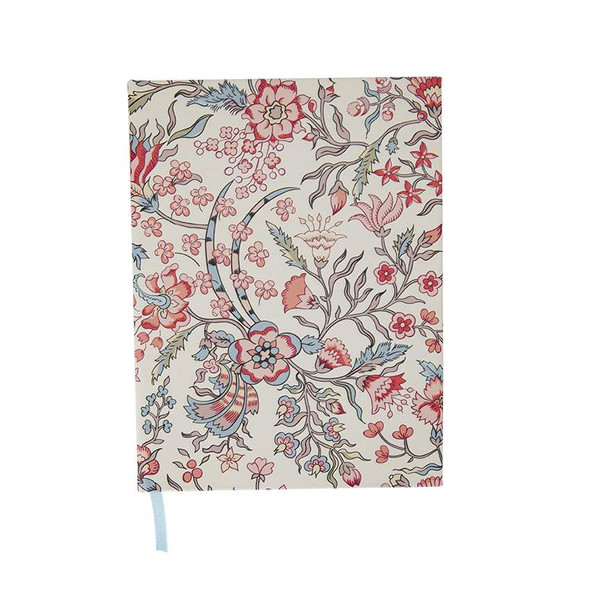 2. Journal
Keep your thoughts organized! This Jane Austen Journal features a floral exterior design and a script interior design from the Jane Austen at Home fabric collection. The hardcover journal has 250 lined pages and a ribbon bookmark. Journal size is 6″ x 8″.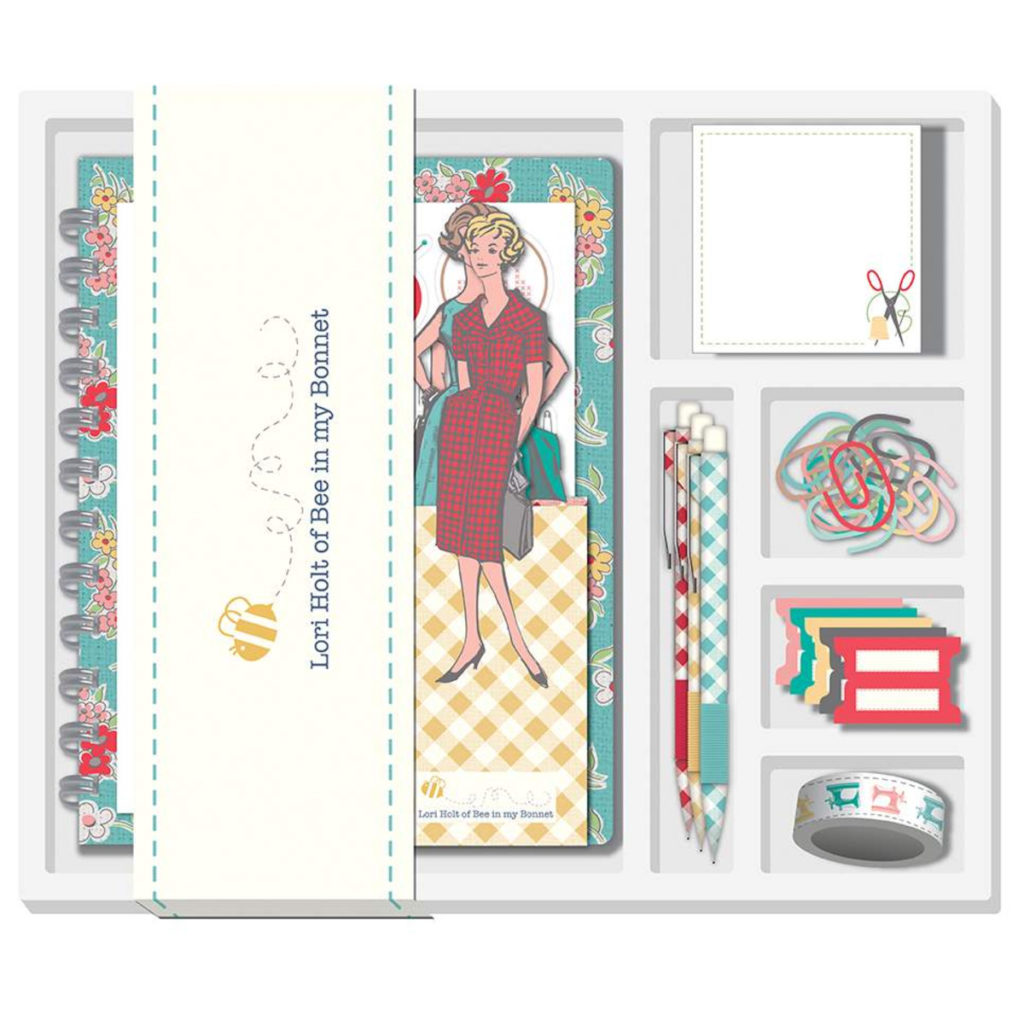 3. Office Bundle
If you have to work it may as well be in a pretty & organized space! The My Happy Place Office Bundle by Lori Holt is a fun way to organize your office supplies. The bundle includes a 7″ x 10″ lined, spiral notebook, 3 mechanical pencils, 1 page of stickers, 3 letter size file folders, a roll of washi tape, 3″ sticky notes pad, 15 file tab dividers, 12 paperclips, and 3 bookmarks.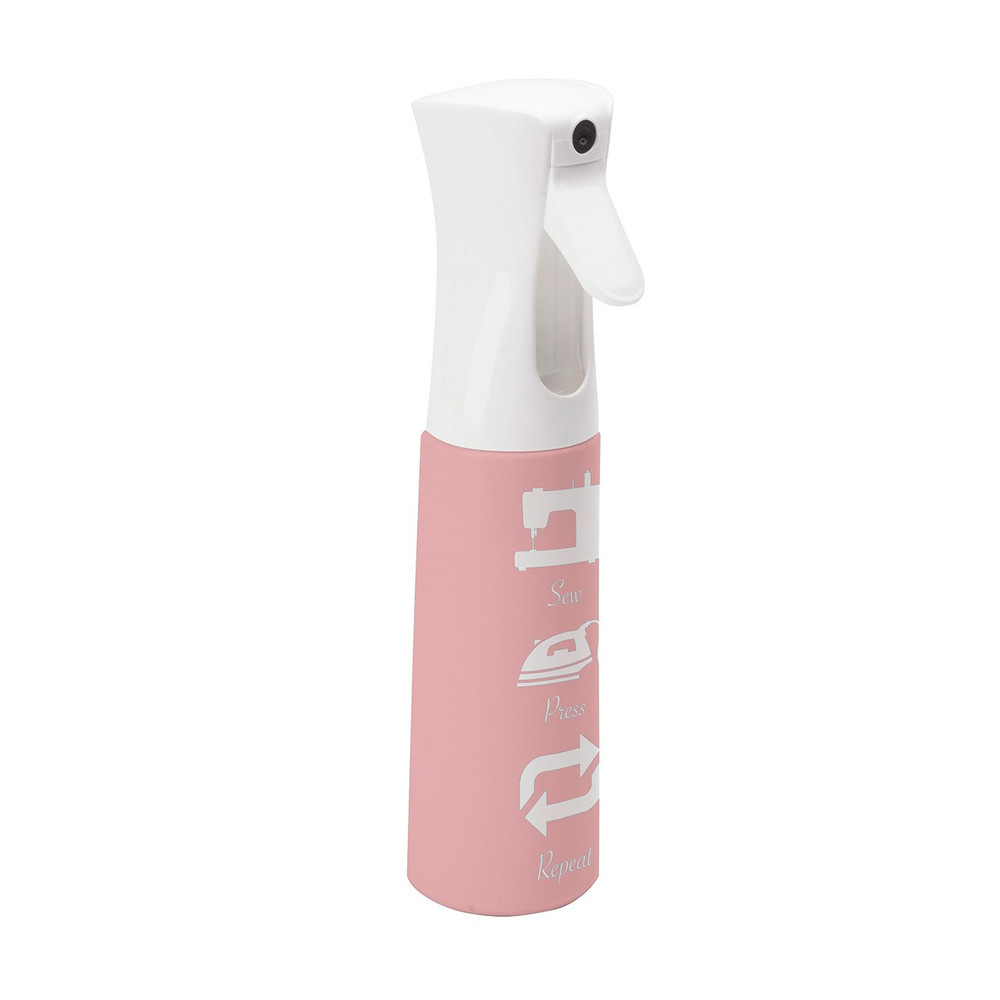 4. Spray Bottle
If you don't have a Misting Spray Bottle in your sewing room you are missing out! This is one of Cindy's MUST HAVES!
5. Project Kits
We have lots of different project kits but this Jane Austen at Home Boxed Pillow Cover Kit is a current favorite!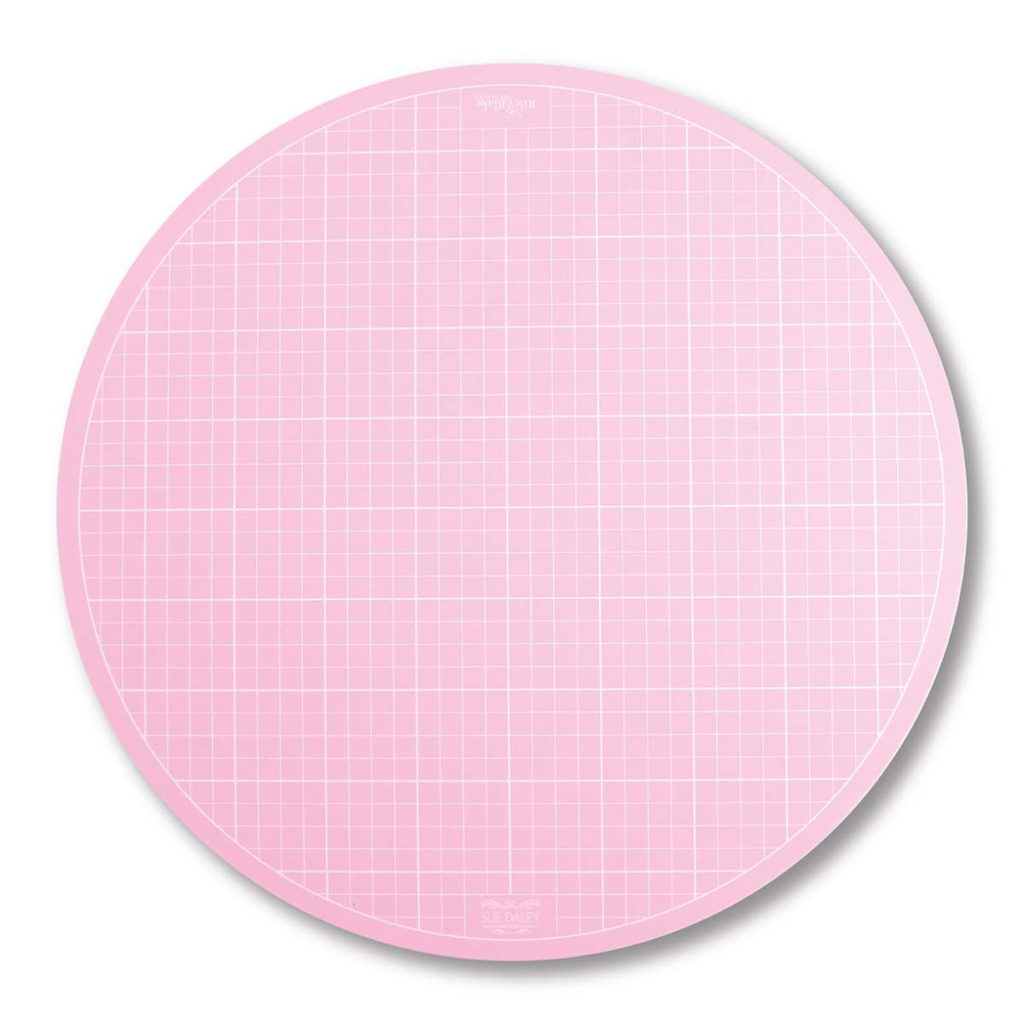 6. Cutting Mat
Cindy absolutely loves this Rotating Cutting Mat by Sue Daley! This comes in two sizes.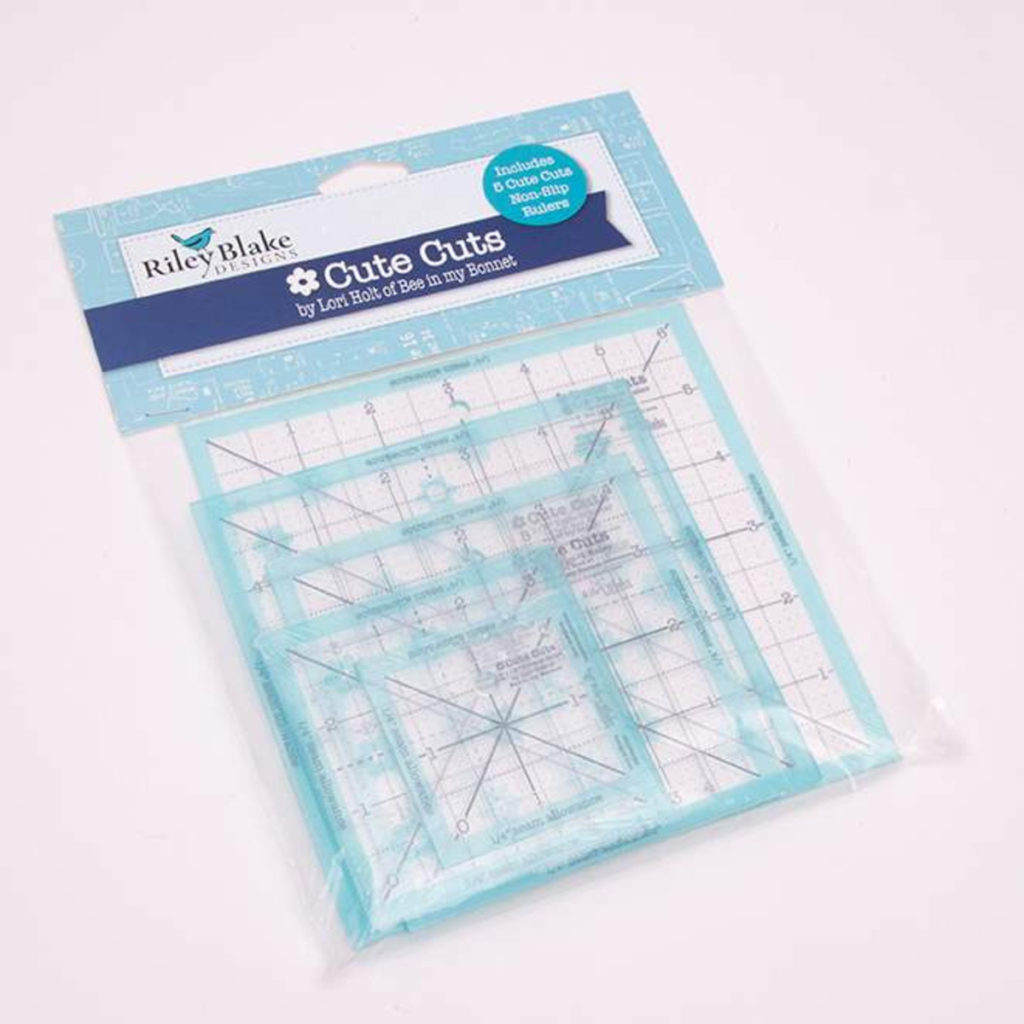 7. Ruler Set
Lori Holt's Cute Cut Trim It Ruler set is great for squaring up blocks quickly and accurately.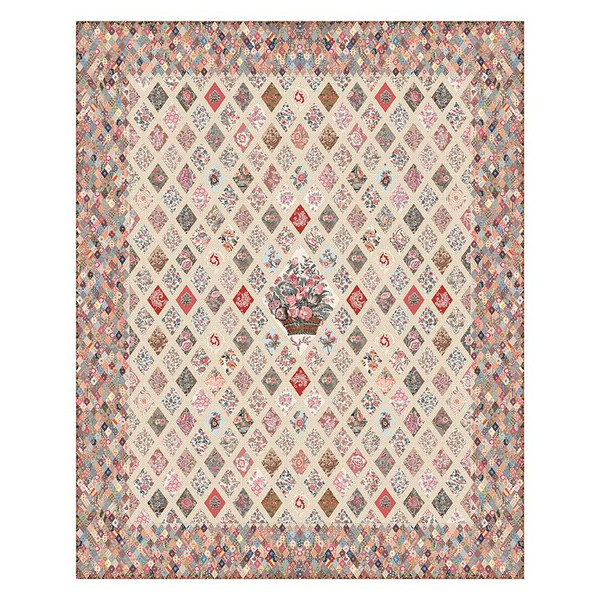 8. Quilt Kits
You can't go wrong with a quilt kit! There are lots to choose from but the Jane Austen at Home Coverlet Quilt is near and dear to Cindy's heart.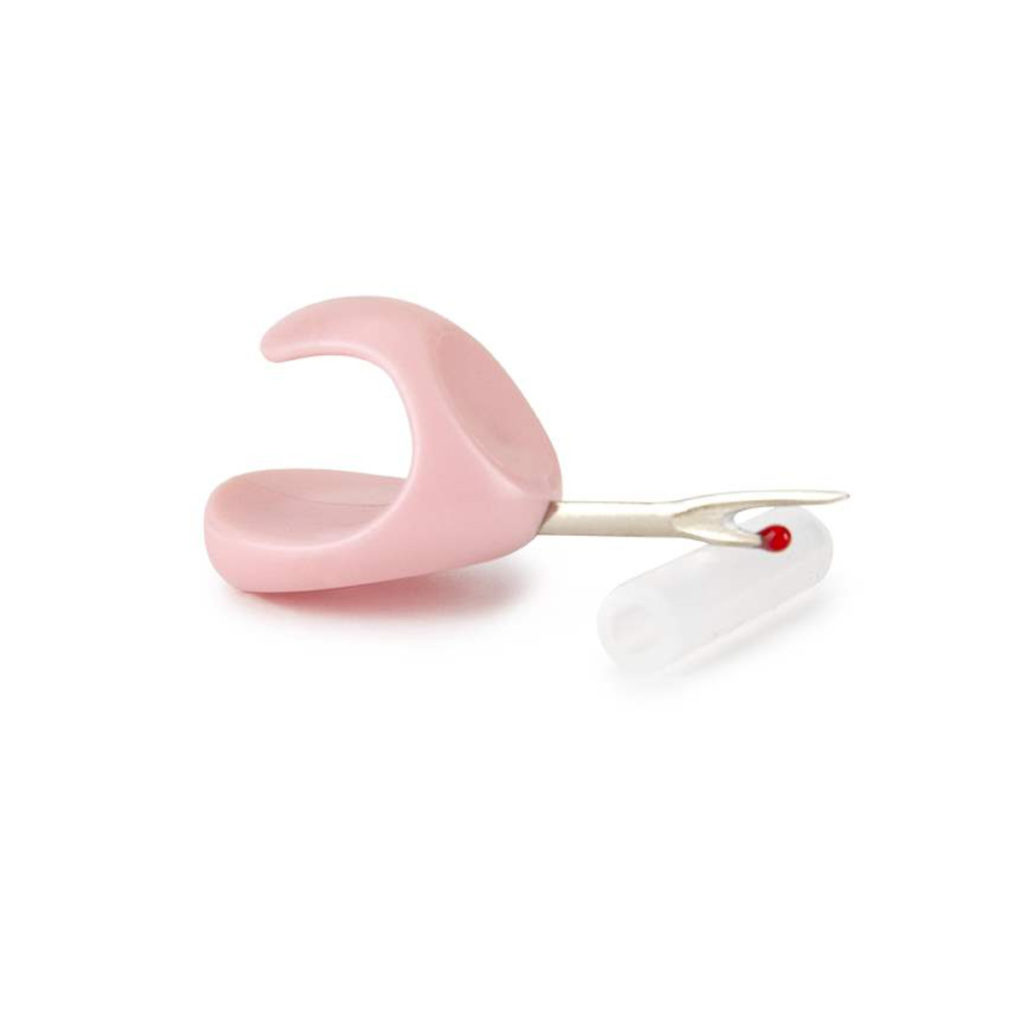 9. Seam Ripper
Cindy's Seam Ripper- talk about a labor of love! Cindy spent multiple years perfecting this ergonomic seam ripper, making it "the best little unpicker." The unique design gives you more control. It's perfect for cutting threads and ripping out seams. Size is approximately 1″ x 2″. Patent pending.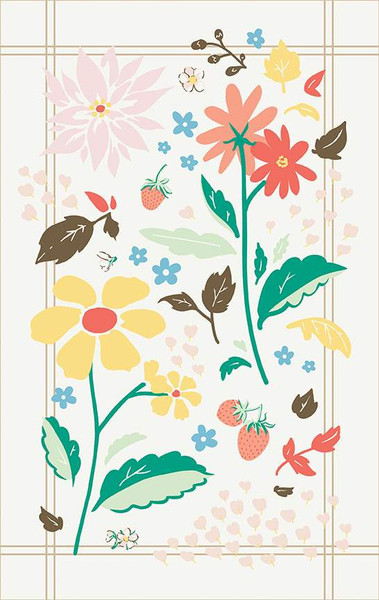 10. Tea Towels
Cindy collects Tea Towels from her travels and loves to decorate her kitchen with them! This one is called Bunnies and Cream Floral.