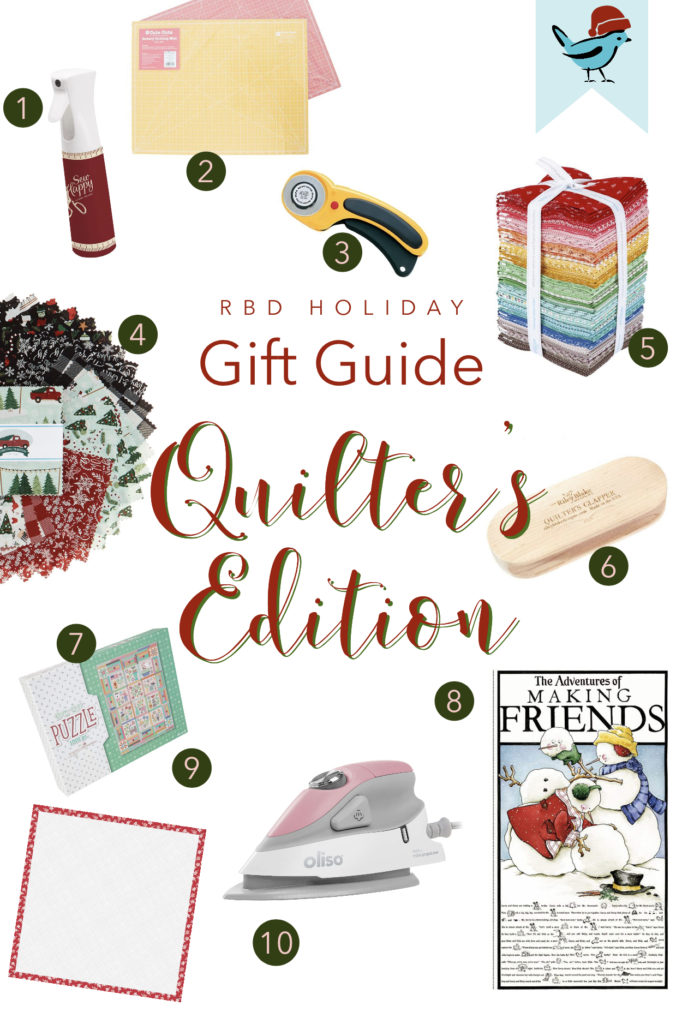 The Holidays are right around the corner! If you need help finding the perfect gift for the quilter in your life (or for yourself) you're in the right place! Keep reading for 10 gift ideas and then, when you find one you want, check with your local quilt shop or favorite online retailer for availability! Riley Blake Designs is a wholesale company so you can find our products at many different shops.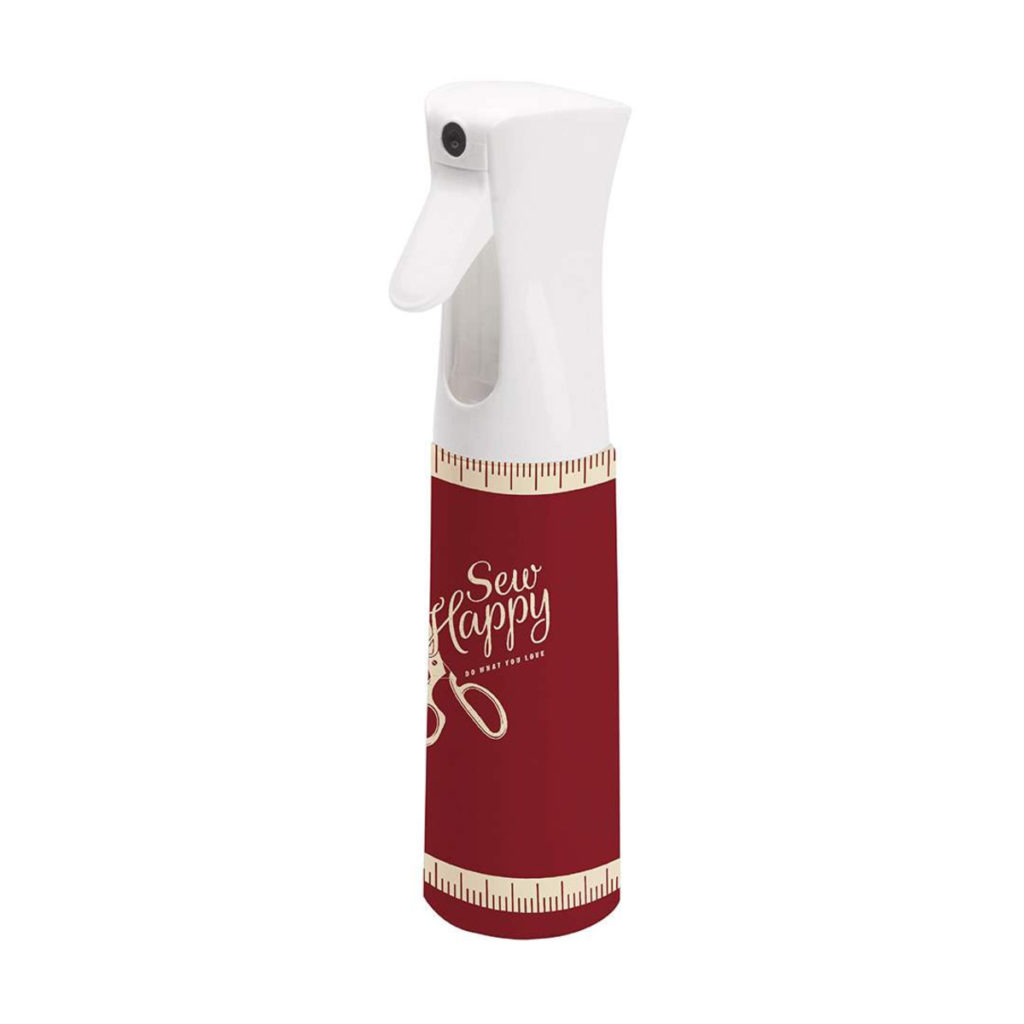 1. Spray Bottle
Misting spray bottles are the only way to go! You can fill with Best Press, water, or your preferred liquid starch; and the bottle will distribute the liquid evenly over the fabric. The bottle shown here is a sneak peek by Stacy West coming in 2021 BUT don't worry, we have other designs available now!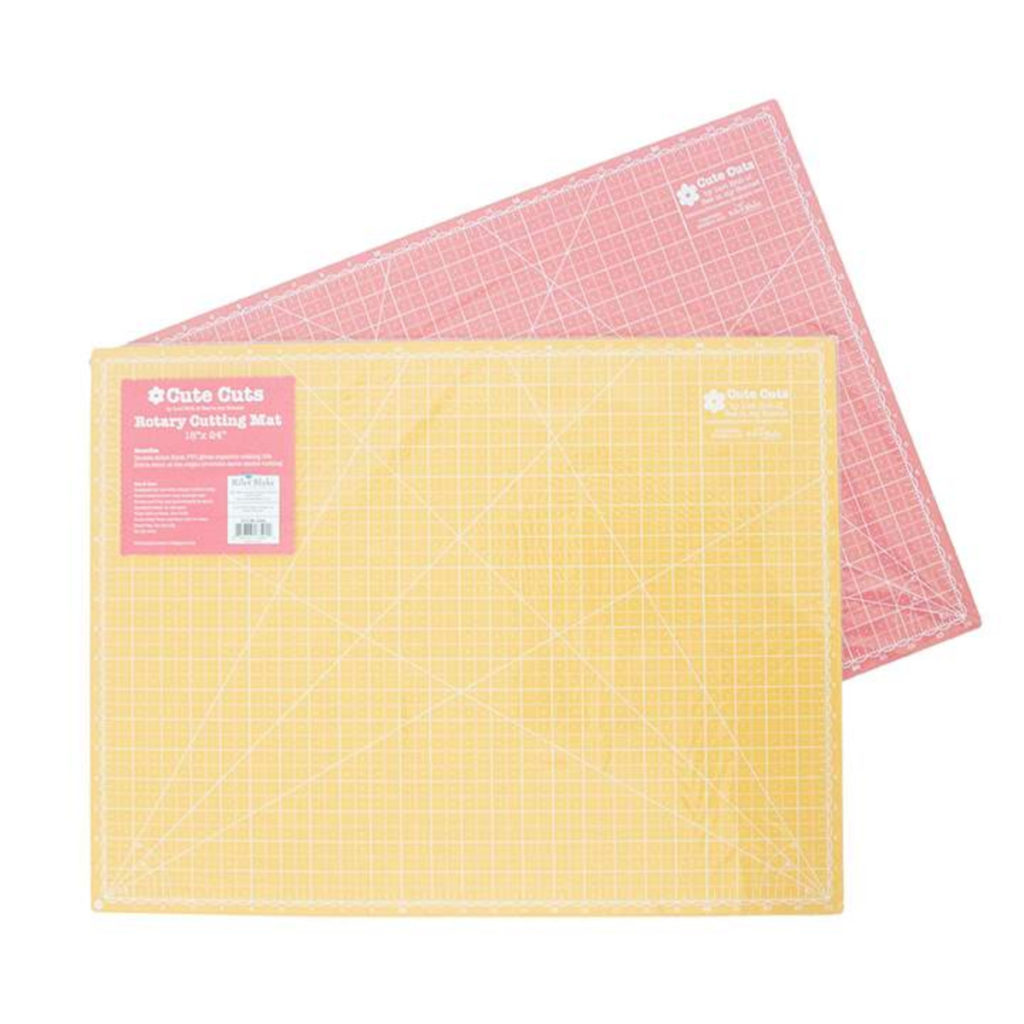 2. Cutting Mat
Dress up your sewing space with a new cutting mat! Our mats are self-healing and reversible. Comes in different sizes and colors! Lori Holt's 18″ x 24″ cutting mat is shown here.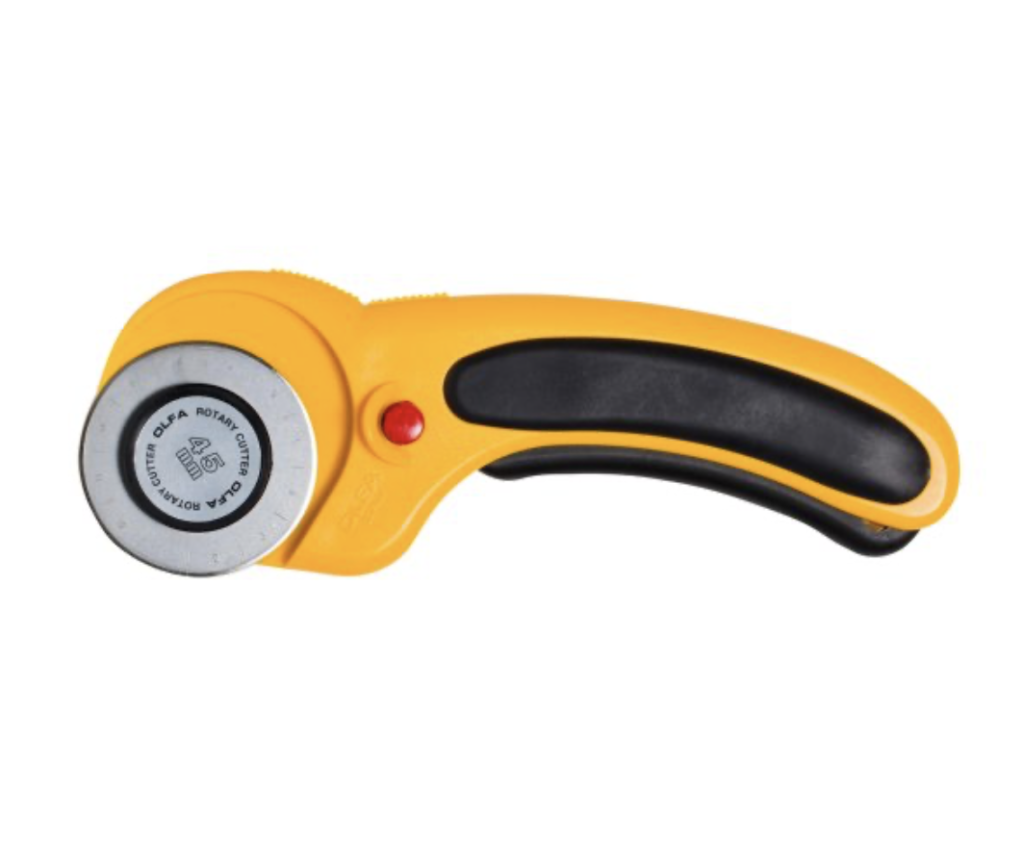 3. Rotary Cutter
Having a good rotary cutter is KEY for efficient quilt prep. We love Olfa rotary cutters!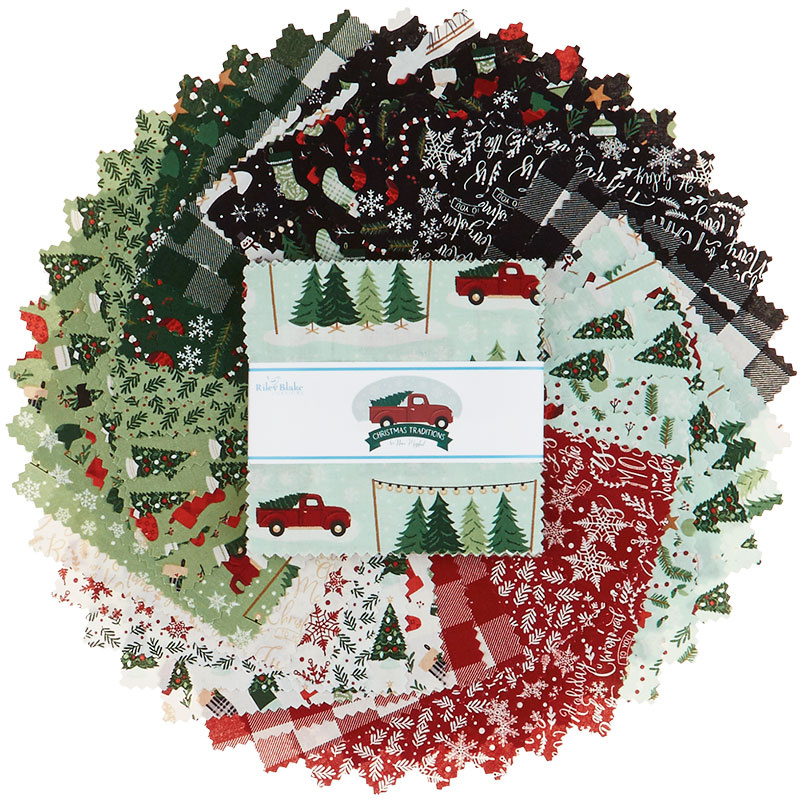 4. Holiday Fabric
'Tis the season to sew with holiday fabric! Whether you gift yardage or precuts, no quilter can have too much holiday fabric in their stash! Collection shown is Christmas Traditions.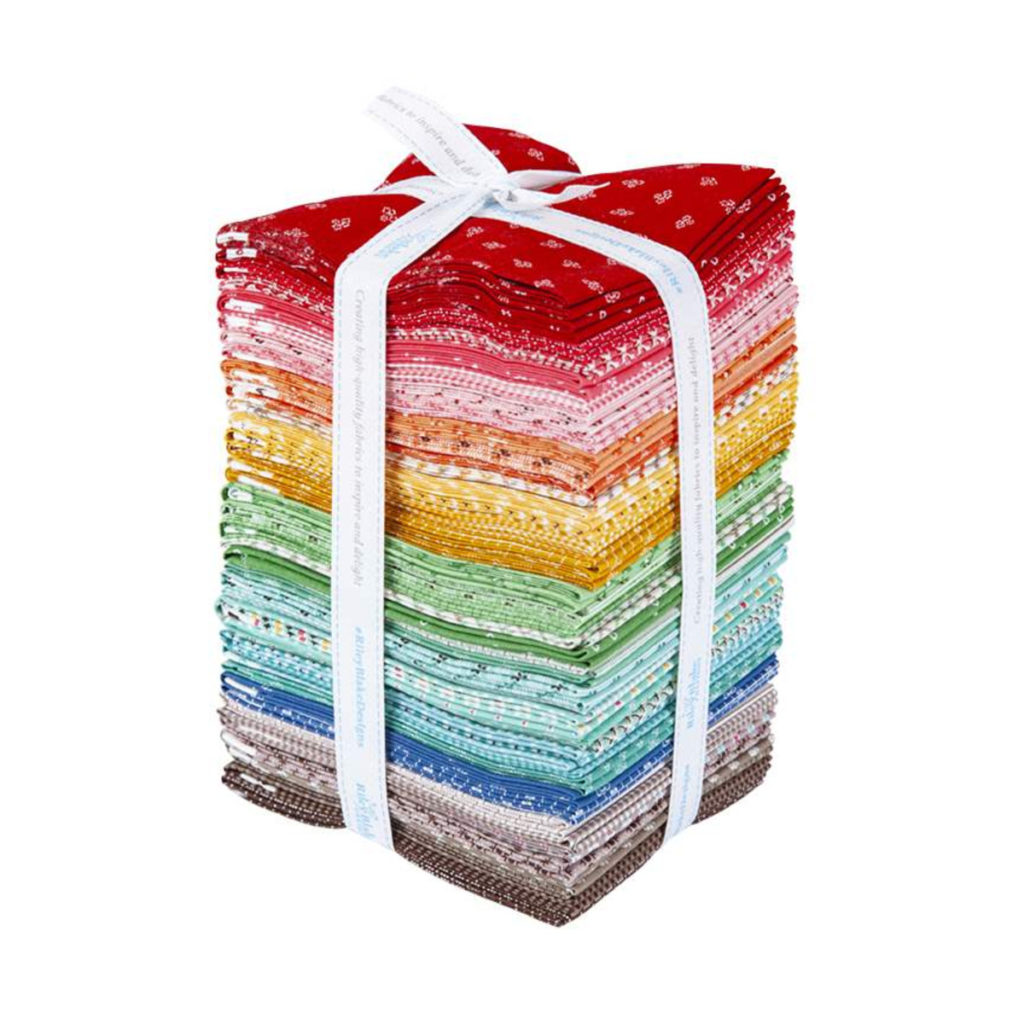 5. Precuts
Every quilter loves a good precut! Choose between Fat Quarter bundles (shown here), Rolie Polies, or 5″ & 10″ Stackers. You can't go wrong!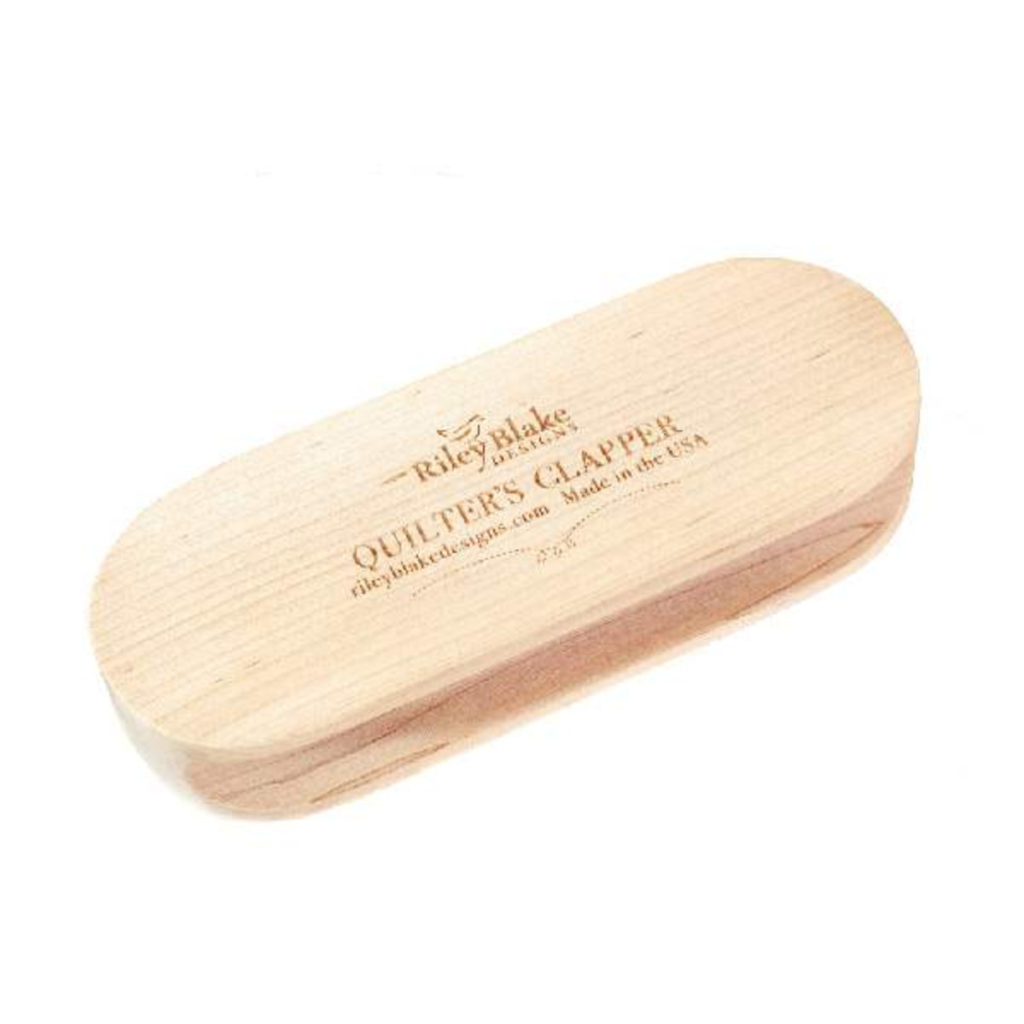 6. Quilter's Clapper
This Quilter's Clapper is used make nice, flat seams. Check out this tutorial to see how it's used!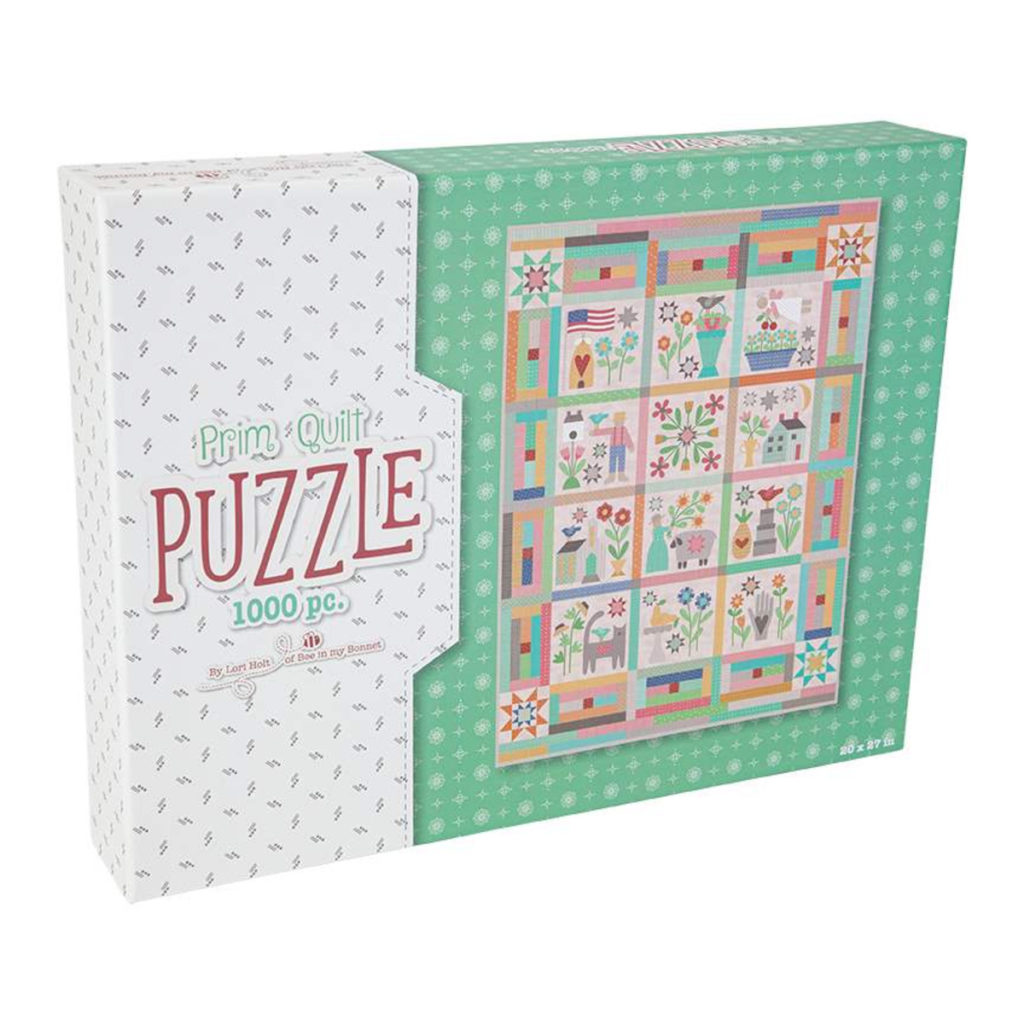 7. Puzzles
Did you know RBD had puzzles?! Puzzles are fun for the whole family and make great gifts.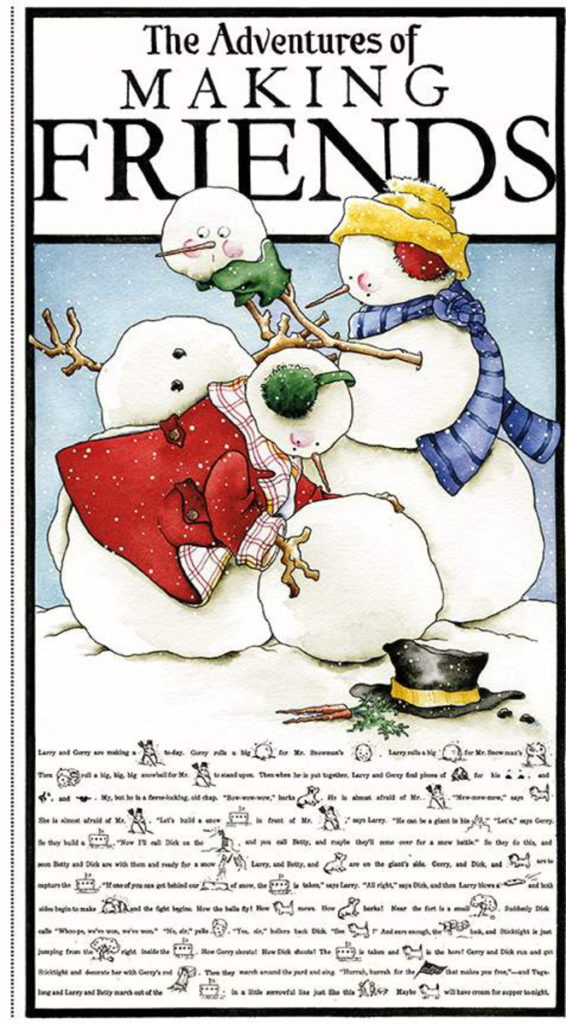 8. Panels!
Panels add such a fun element to quilts and can make an entire quilt come together in a snap! This panel is from Snow Sweet by Janet Wecker Frisch. So cute for the holidays!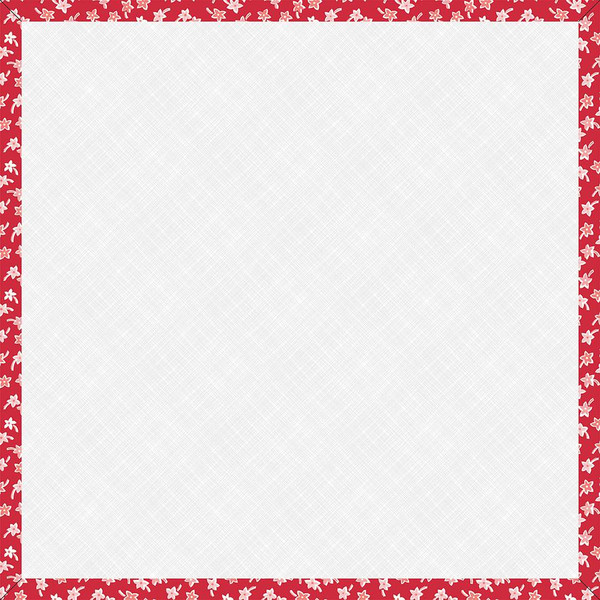 9. Design Board
Every quilter needs a design board! These design boards from Lori Holt come in various colors and sizes and are a lifesaver for laying out fabric and designing your block.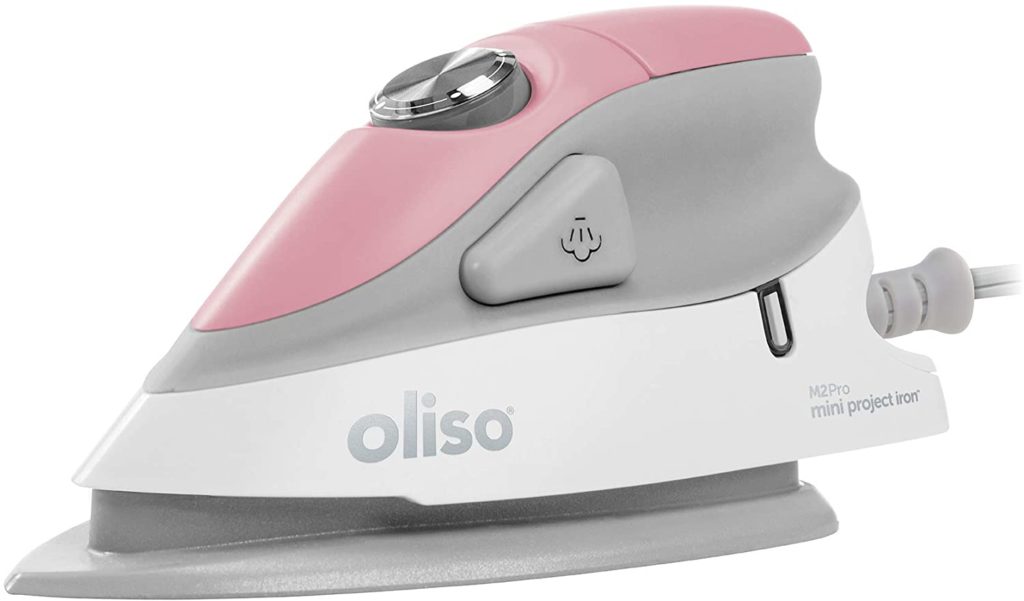 10. Oliso Mini Iron
This iron may look small (and it is) but it packs quite the punch! Available in pink or yellow, this project iron is perfect for pressing quilt blocks!