I am totally smitten by Amy Smart's new Gingham Girls collection, I couldn't start working with these cute fabrics fast enough! I knew right away I wanted to make this easy SUPERSTAR QUILT from 627 Handiworks, because it gave me the opportunity to show off each and every adorable print!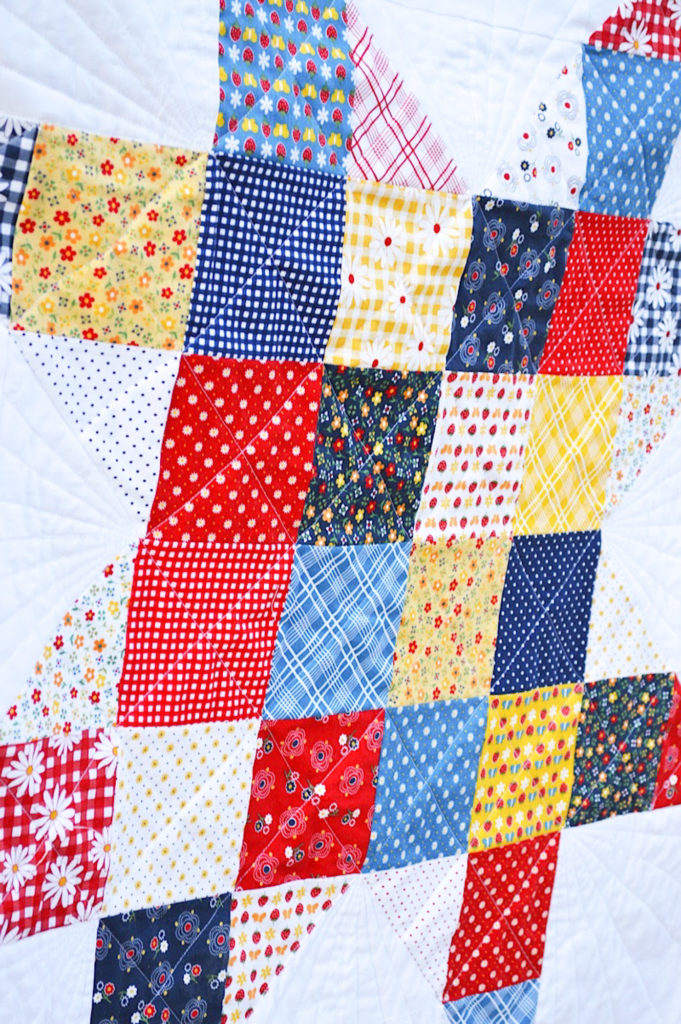 Oh. My. Goodness. Aren't those prints just adorable? I chose to machine quilt this little guy, using my walking foot (which I HIGHLY recommend). I really lean toward loose quilting on baby quilts. I think it makes them more snugly and soft, so here I just did a simple diagonal pattern, which you can see forms an "X" in each square. On the white background of the quilt, I did more of a starburst pattern, with straight lines beginning at the point and going outward.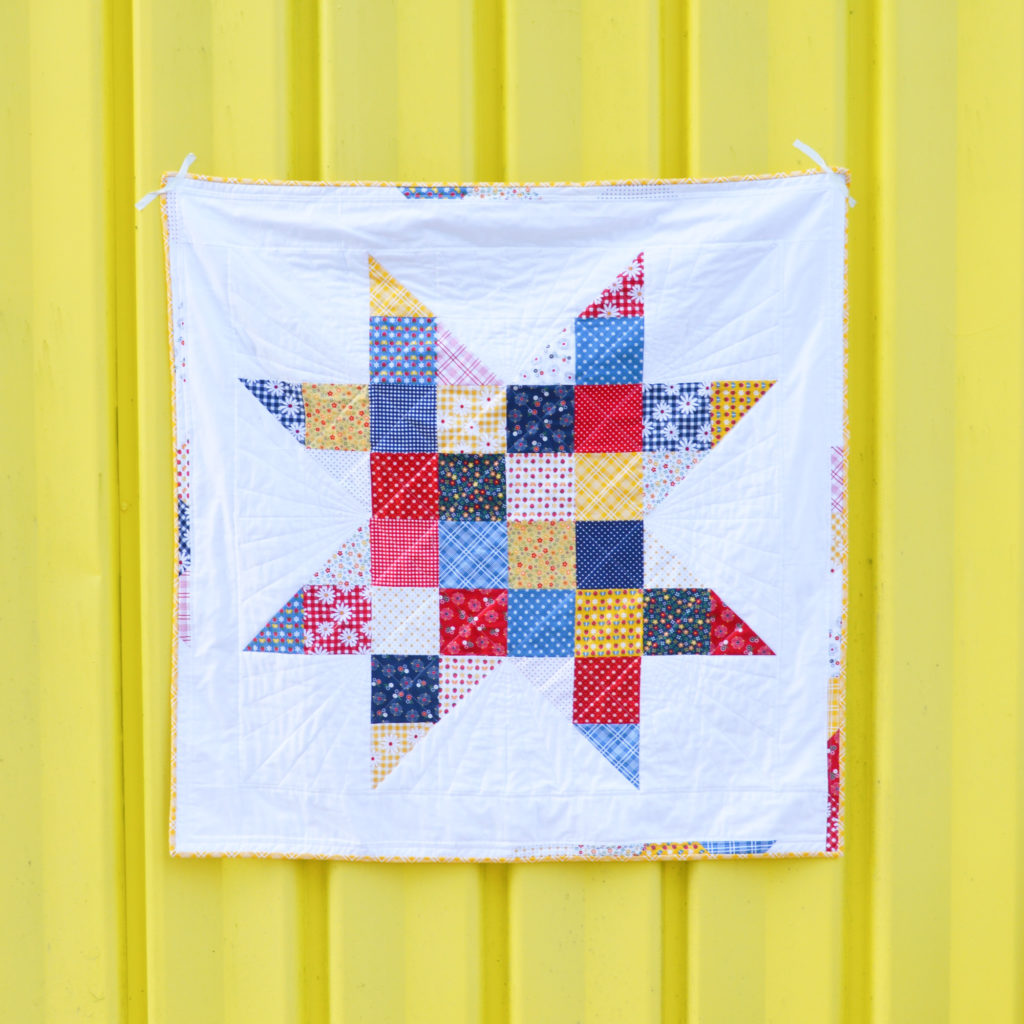 I also opted to add about 4 inches of a white border to bring more emphasis to the star. I had a three or four 5″ squares left over, so I cut them into 1.5″ strips along with 1.5″ strips of white to create another small border. I love how they are randomly interspersed along the border. It adds a fun little element of surprise. I used Amy's awesome BINDING TUTORIAL and the Yellow Gingham Plaid for the binding.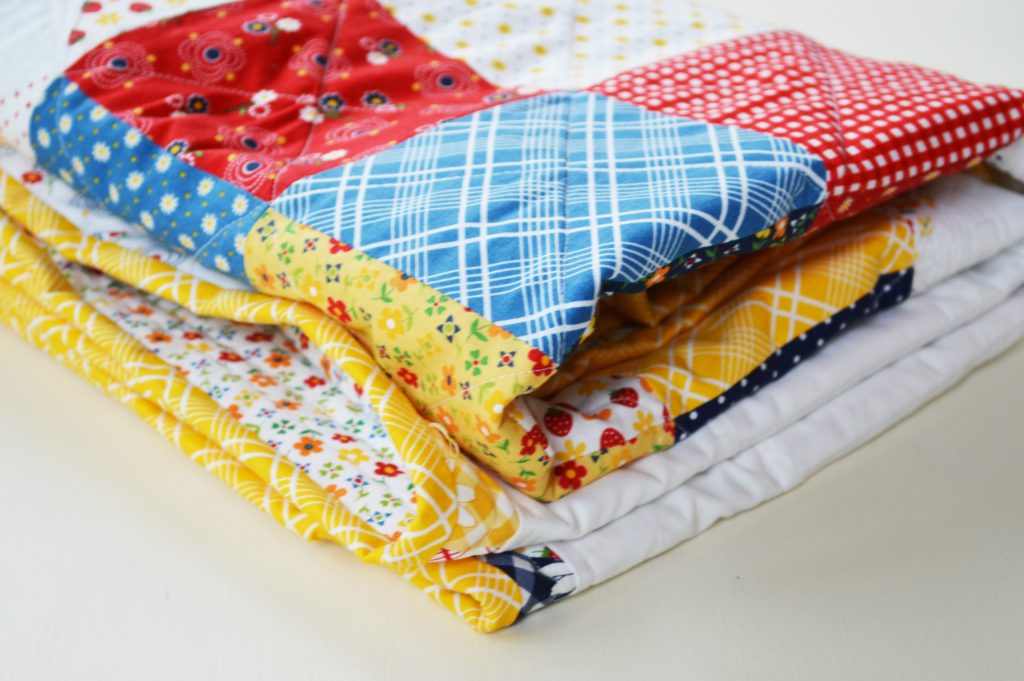 For the quilt back, I chose the adorable White Gingham Calico print. How cute are those little flowers?!
This is one of those quilts that looks difficult, but is actually pretty quick and simple to assemble. It could make a lovely little throw quilt or a timeless baby quilt.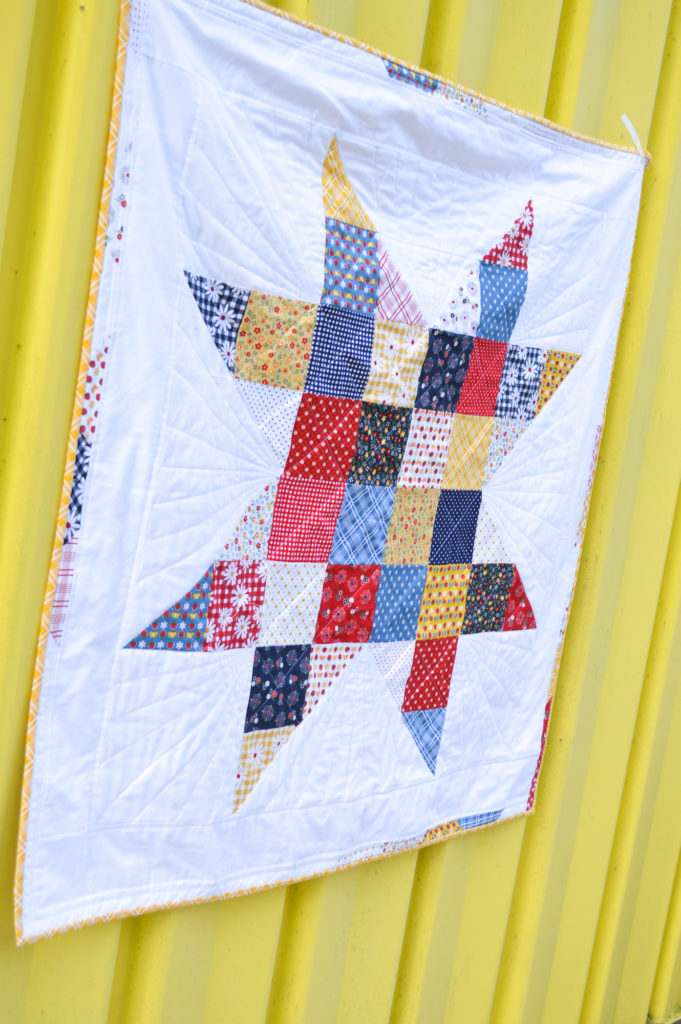 Click HERE to view the Superstar Quilt Tutorial.
Happy Quilting!