We're talking about Hashtag Basics today and we are dying to share the cutest and easiest every project with you featuring our fun and versatile Riley Blake Hashtag fabrics!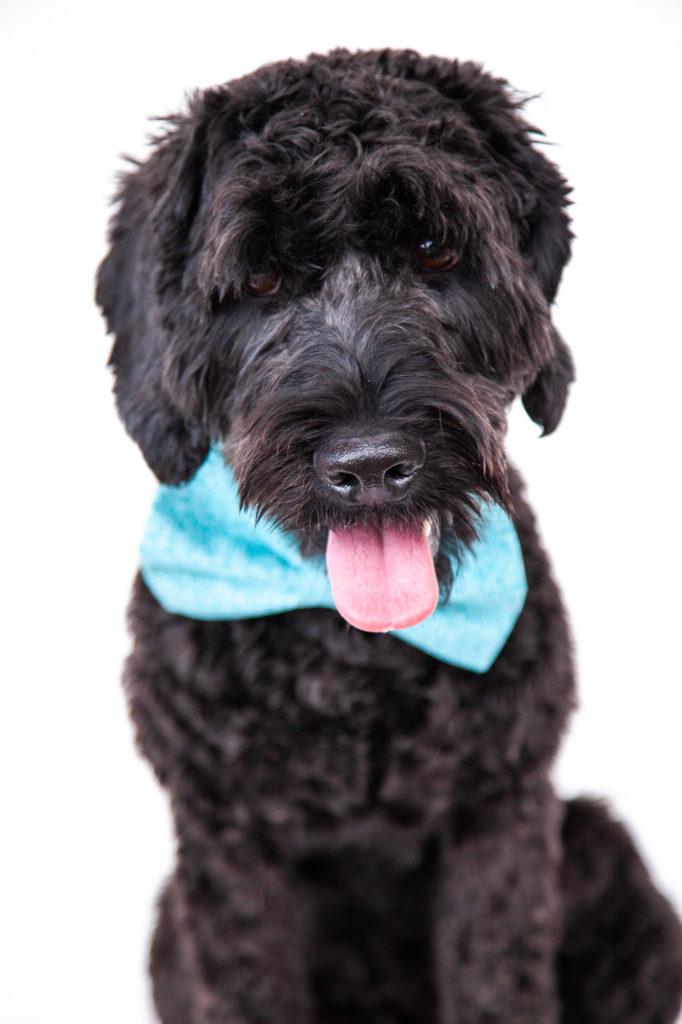 Isn't this pup so handsome?! He is wearing a bow tie made with the Teal Mini Hashtag print, and he's clearly feeling pretty happy about it!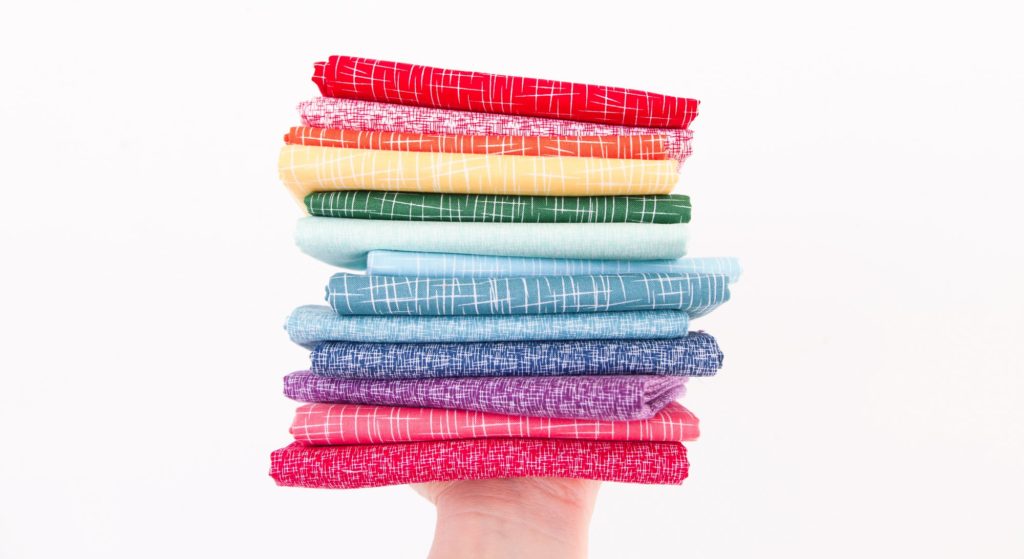 Riley Blake Hashtag Basics come in both Mini and Large scale. The Mini are great on their own, but also make a fabulous blender. We find ourselves reaching for the Large Hashtag again and again for quilt and pillow backgrounds and quilt backs.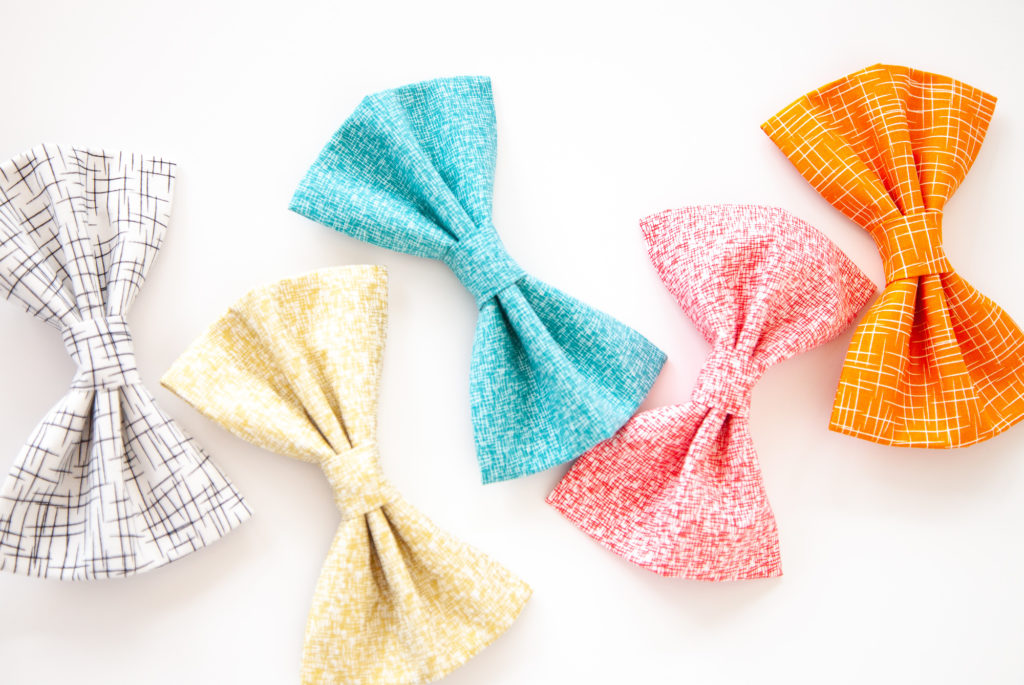 They are great when you want a more modern look to your project. Here, you can see both the Large and Mini Hashtags, which come in a wide variety of colors, including Sparkle, all of which coordinate with our entire selection of Riley Blake Basics.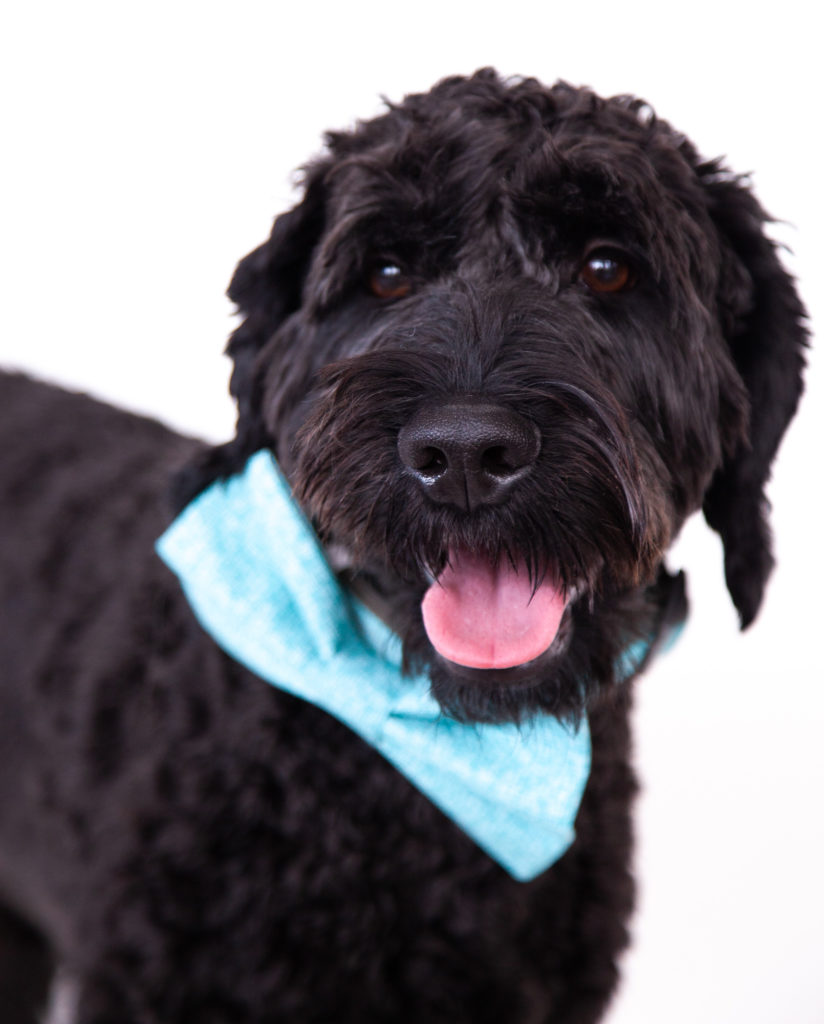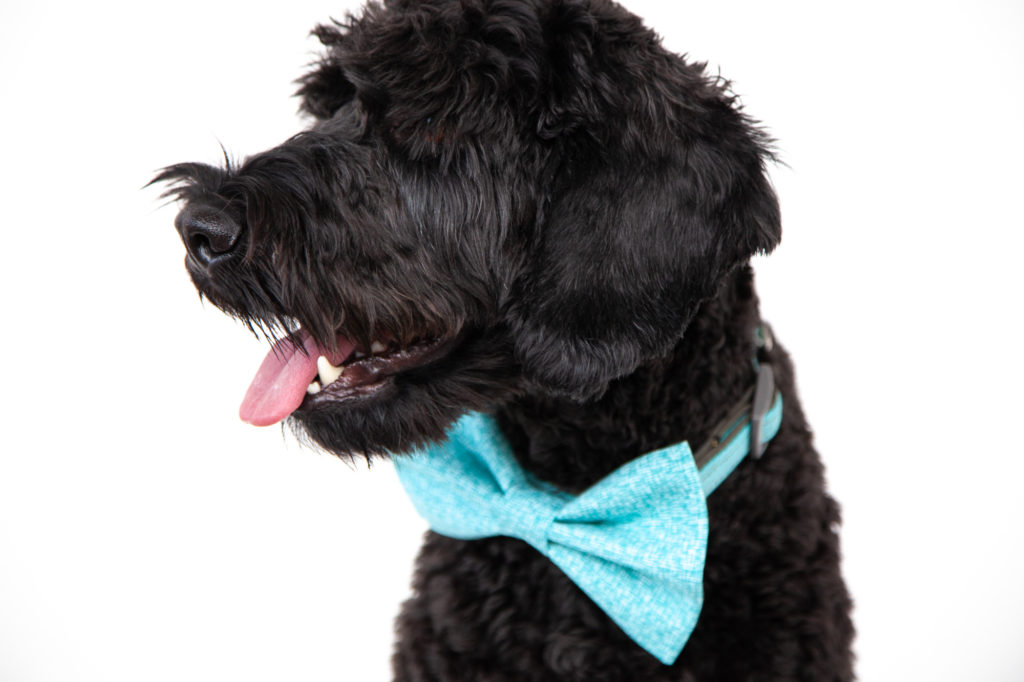 Timberwolf here LOVES his Teal bow tie! These bow ties are a snap to make and instantly dress up your pup for any special occasion.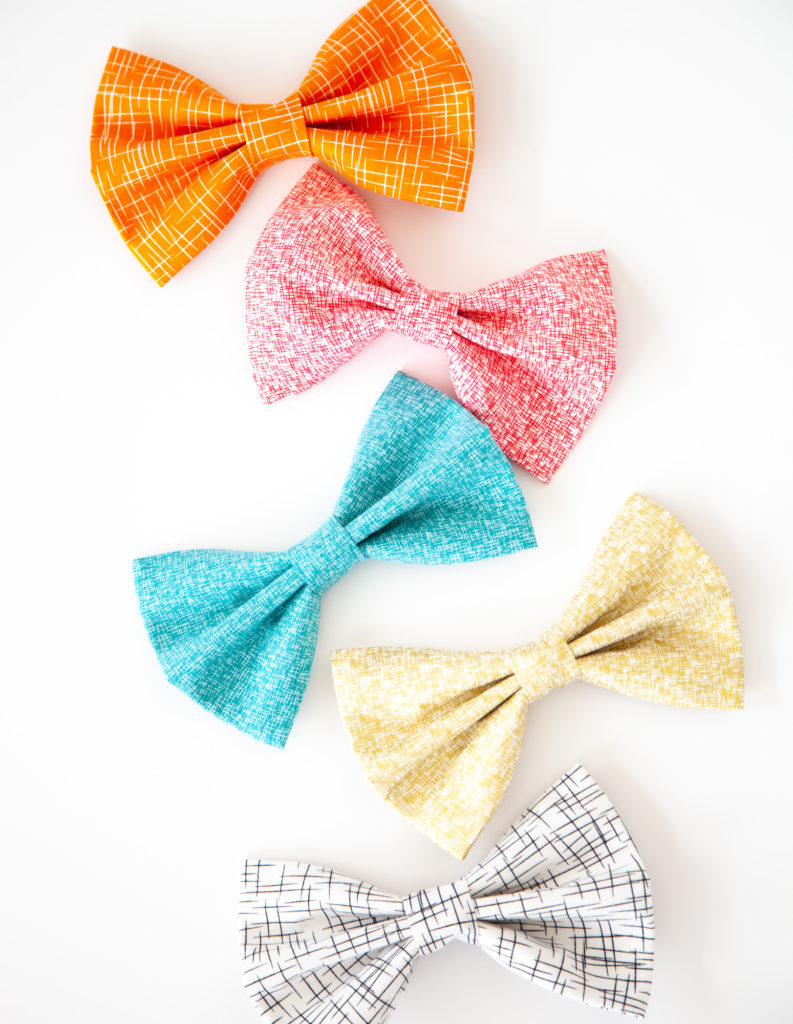 To make the bow ties, you will need:
1 – 9″ x 13″ piece of Teal Hashtag, or any color of your choice
1 – 9″ x 13″ piece of fusible interfacing
1 – 2″ x 10″ piece of Teal Hashtag, or any color of your choice
2 pieces of 1/4″ – 3/8″ elastic
Fusible Bonding Tape
Needle and Thread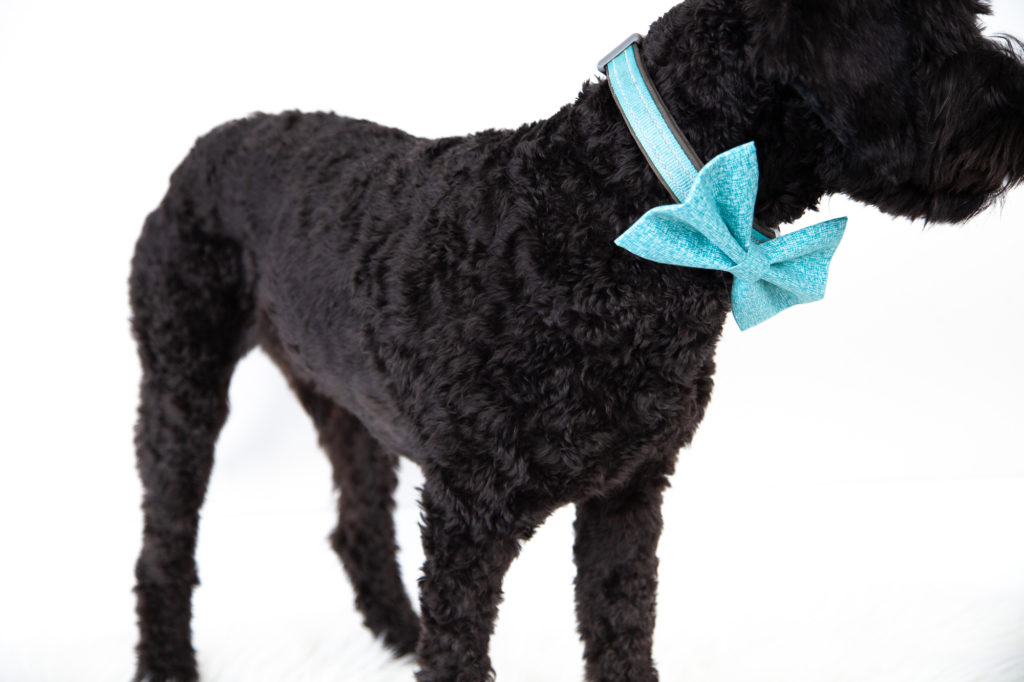 We used this VIDEO TUTORIAL to make our bow ties. Super fast and super easy!
The whole project takes no more than 10 minutes to whip up. The more you make, the faster they will come together.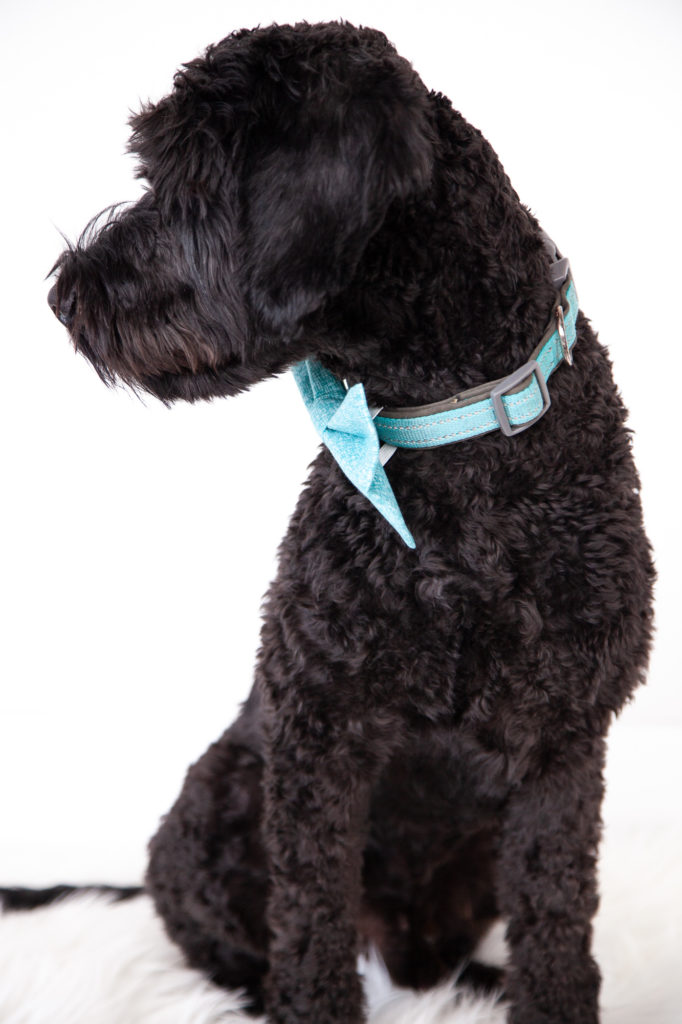 Here you can see how the bow tie is attached to Timberwolf's existing dog collar with the elastic. This makes it super easy to change out and to take on and off.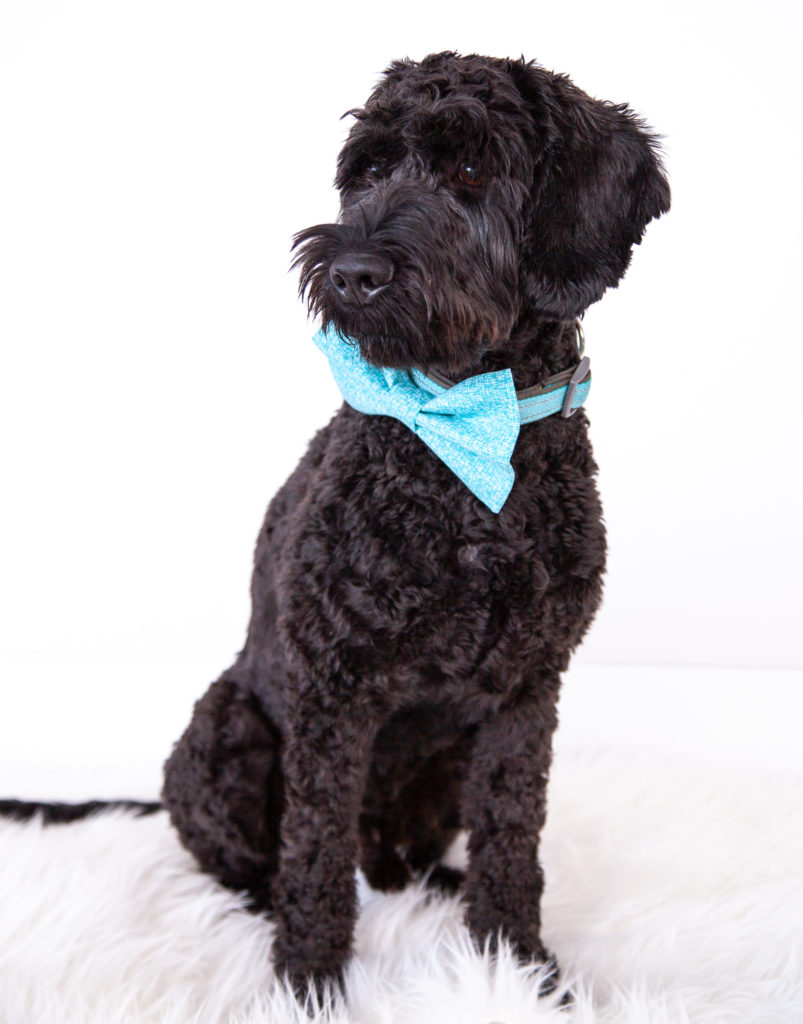 Lookin' good, Tim!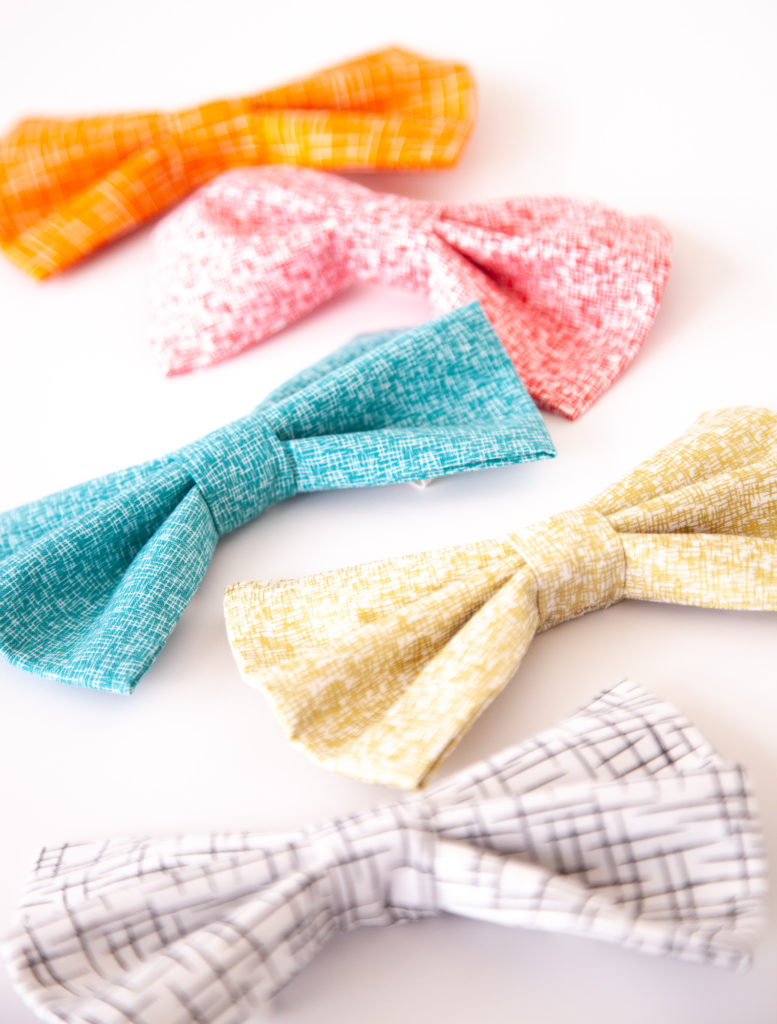 Check out our INSTAGRAM to see how all of our dogs at the office are looking in their bow ties!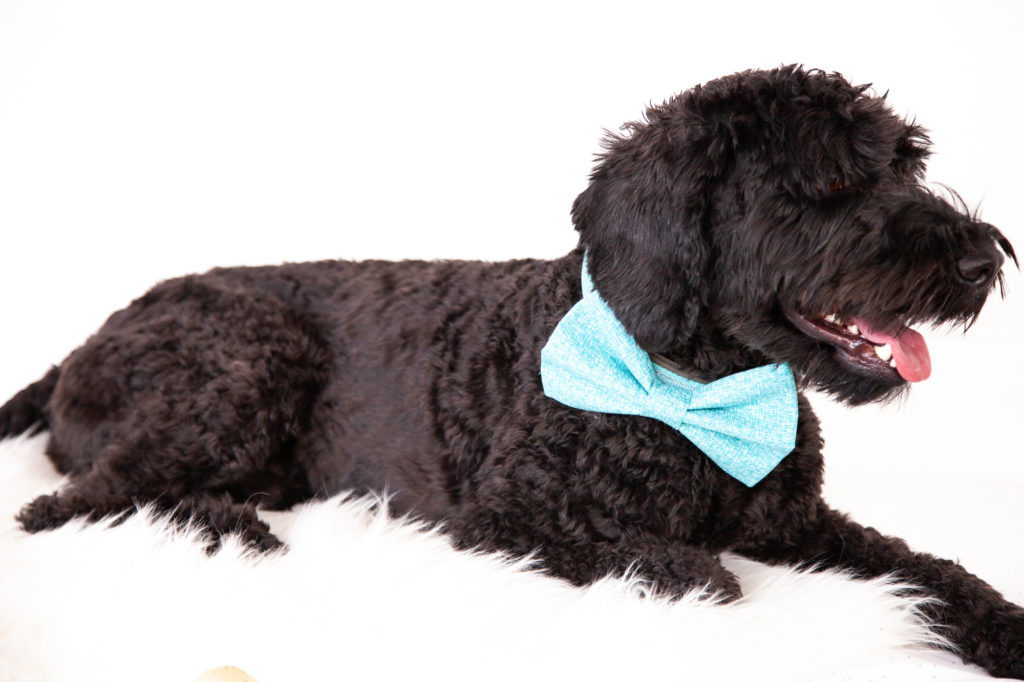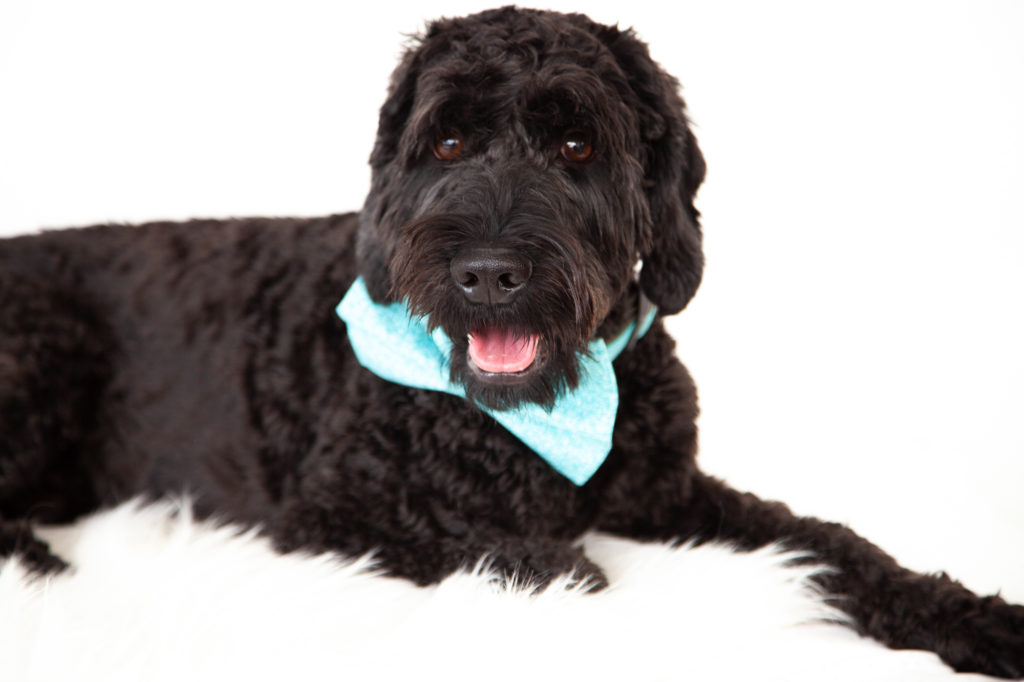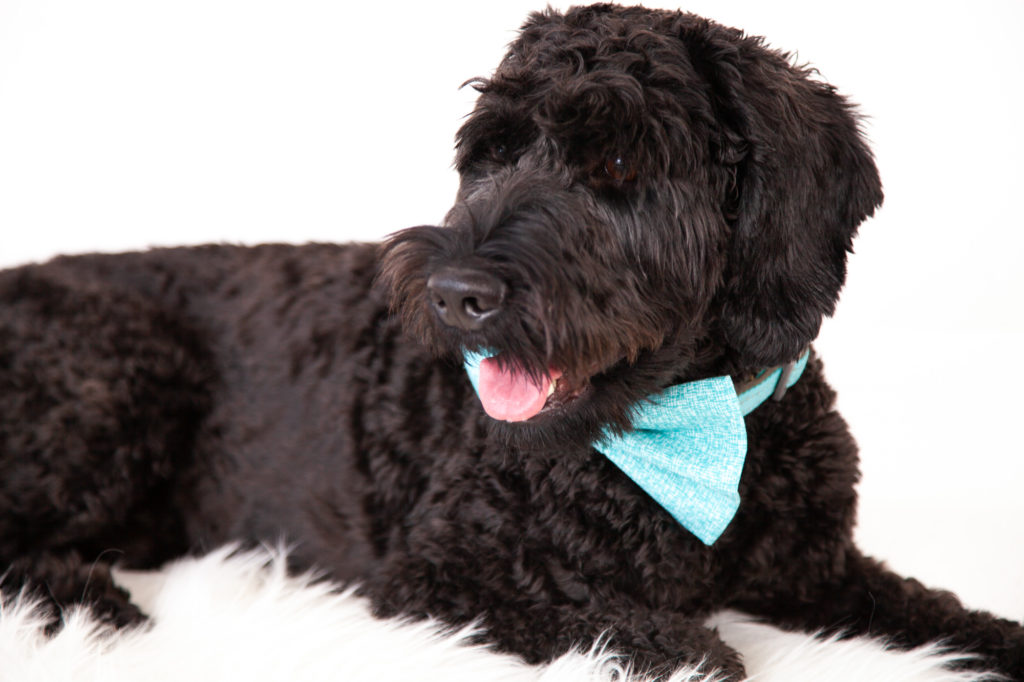 Grab your Riley Blake Hashtag fabric and the FREE VIDEO TUTORIAL and make your very own Doggie Bow Ties today!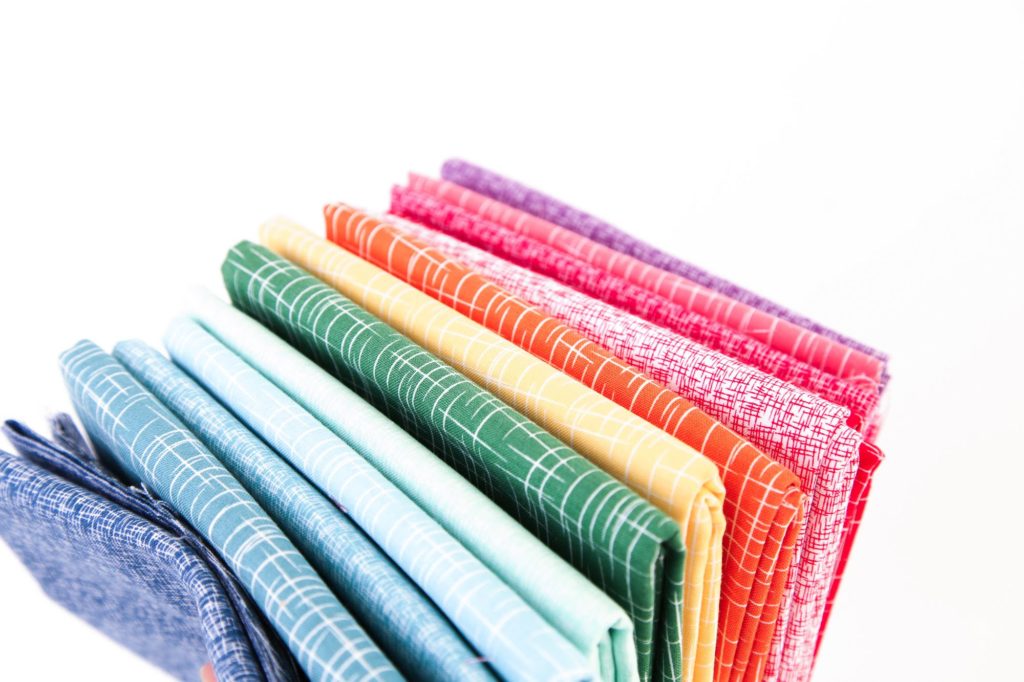 Riley Blake Hashtag is available now at your favorite local and online quilt shops. Pick up yours today and share your makes with us on Instagram using #hashtagfabric, #rileyblakedesigns, #iloverileyblake, and tag us @rileyblakedesigns.
Thanks for stopping by!