Hello Quilting Friends! It's Melissa Corry from Happy Quilting  here, with you today. I am thrilled to be sharing this adorable Sparkly Stars quilt as well as a Free PDF Pattern for it!!! This quilt features the Hello Winter Flannel line by Tara Reed. As soon as I saw this fantastic fabric line, I just knew I had to make a snuggle quilt with it. My children love, love, love Flannel Quilts, and want a bunch of them to have at the cabin for winter snuggles around the fire place. And I just knew that Sparkly Stars was the perfect pattern to share these fun flannels in!!!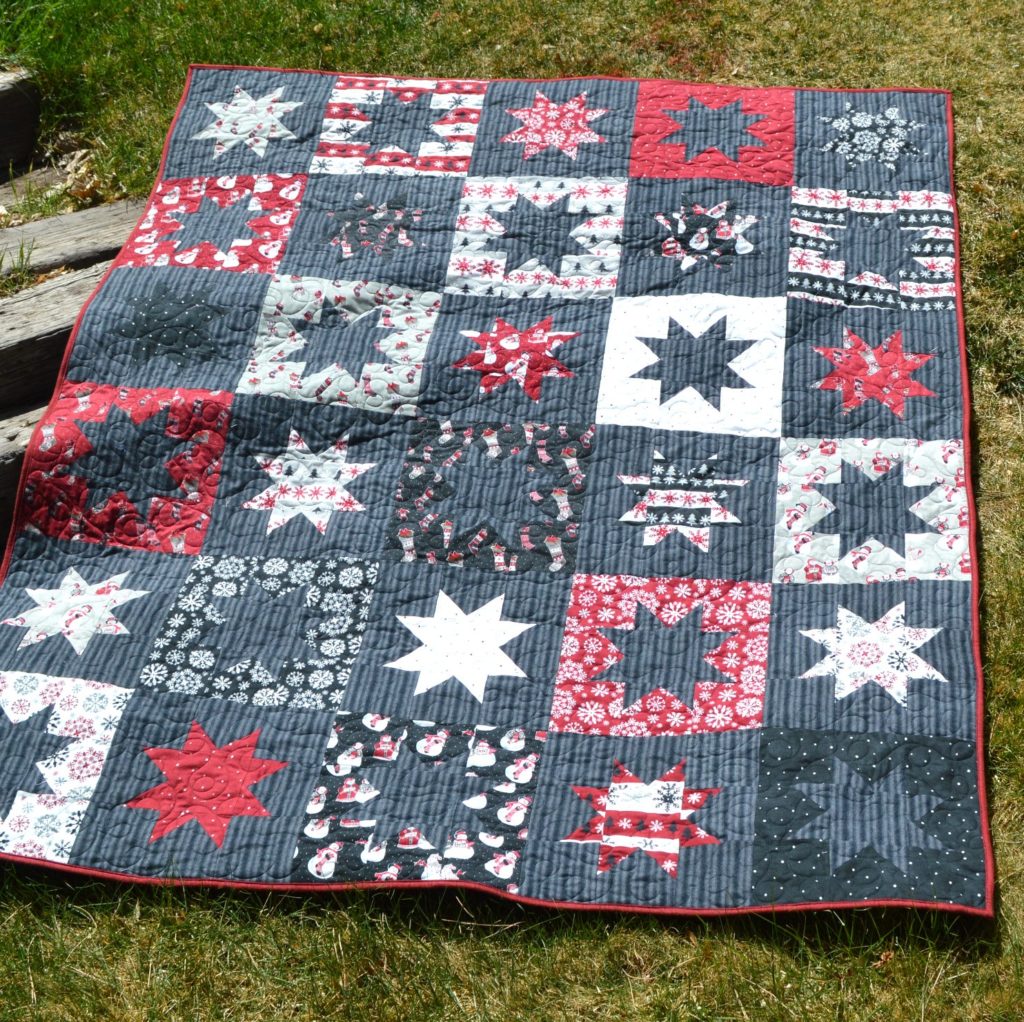 Sparkly Stars is a Fat Quarter Friendly quilt, so I grabbed a super soft FQB of Hello Winter and got cutting. I just love how soft Riley Blake Designs flannels are. Have you ever created with them before?? They are just so wonderful!! I even used Designer Flannels in the background and binding!! Riley Blake has so many to choose from, making this an adorably, snuggly quilt!!!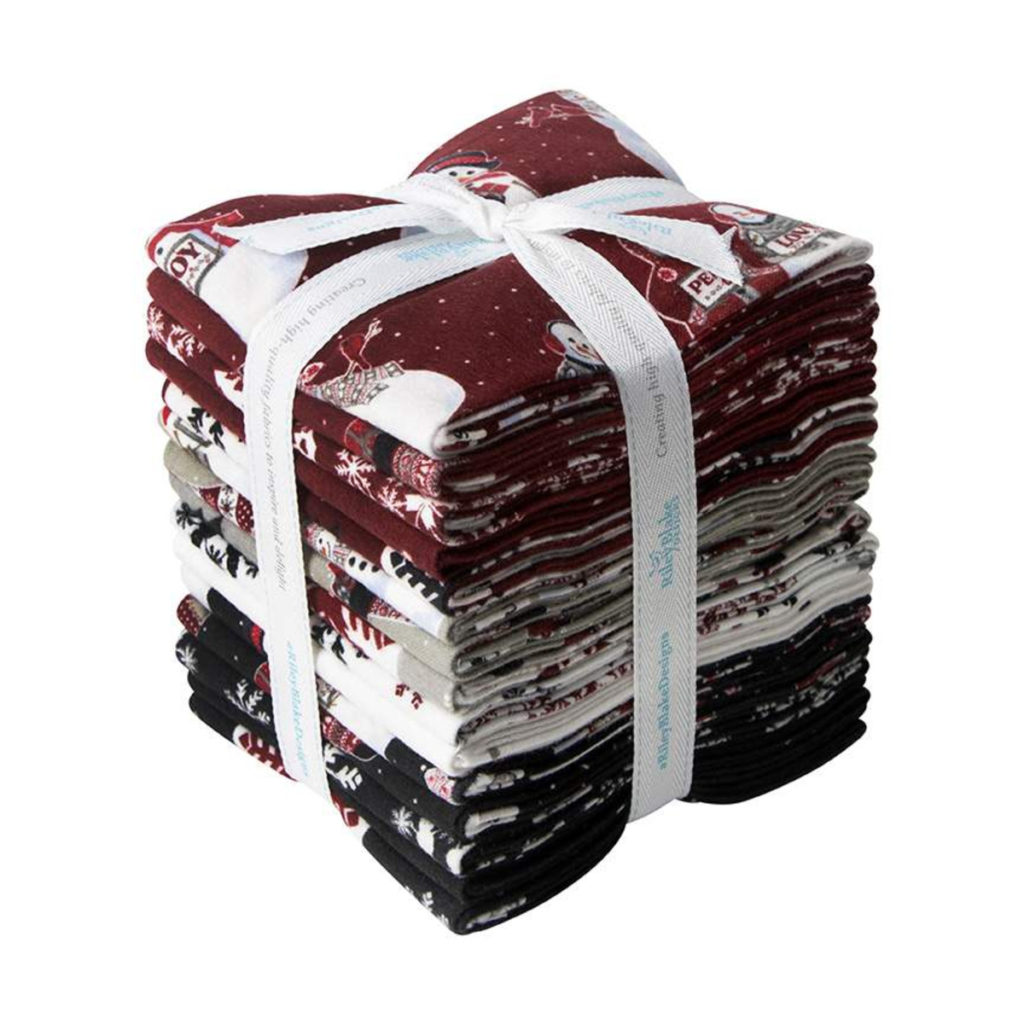 Sparkly Stars is such a fun and easy quilt to make. I call it "Sparkly" because the points of the stars overlap, making it easy for you to sew together as you don't have to worry about matching any points. So great!!! And the alternating block layout gives it so much fun movement. I just love it!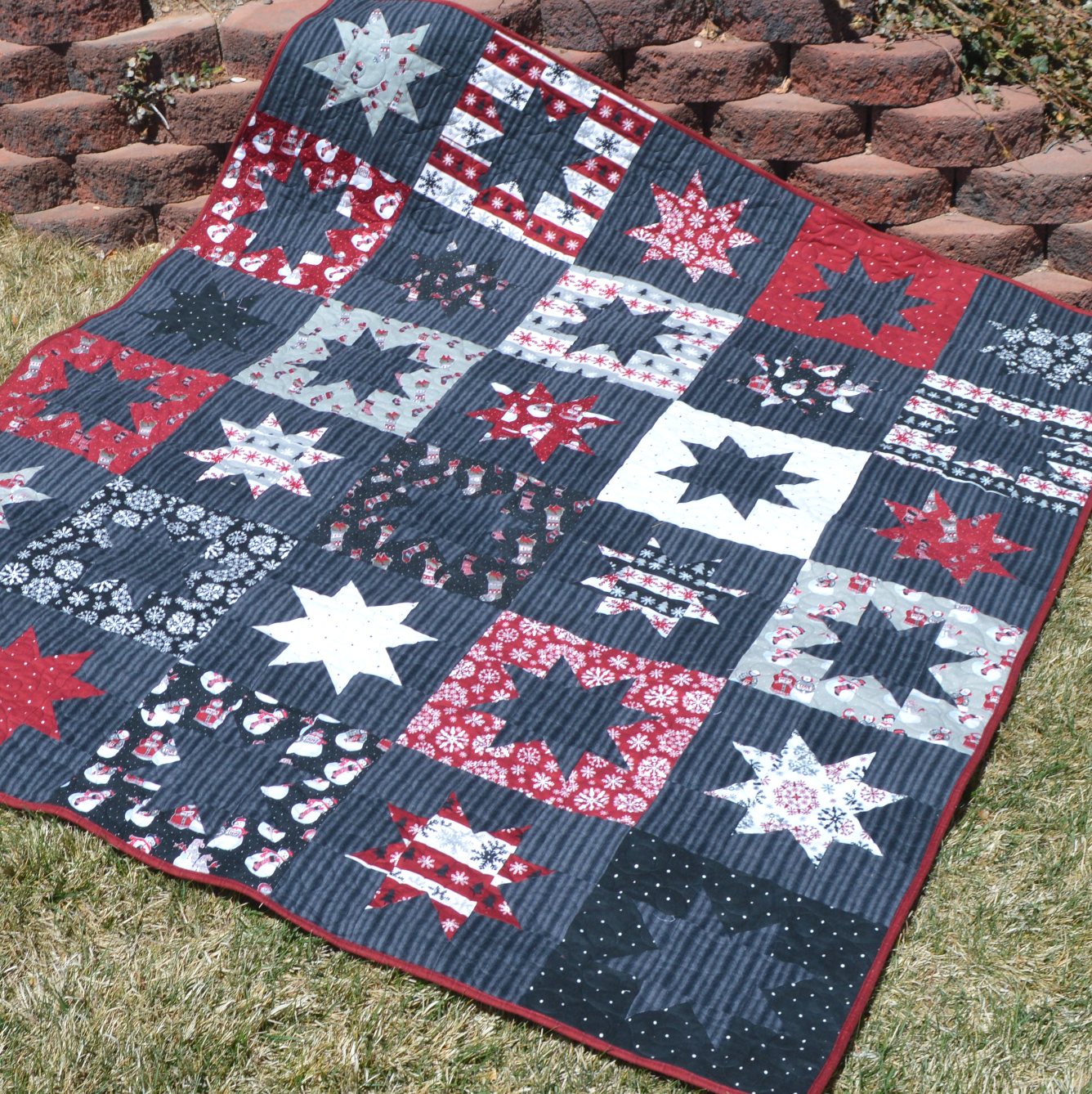 My original Sparkly Stars quilt was done in purples and greys and I made it back in 2018. (Purple is my absolute favorite color!!!) When I made it, I also shared a free Happy Quilting Tutorial, that walks you through how to make it step by step. This is a great option to check out, especially if you are new to quilting!!!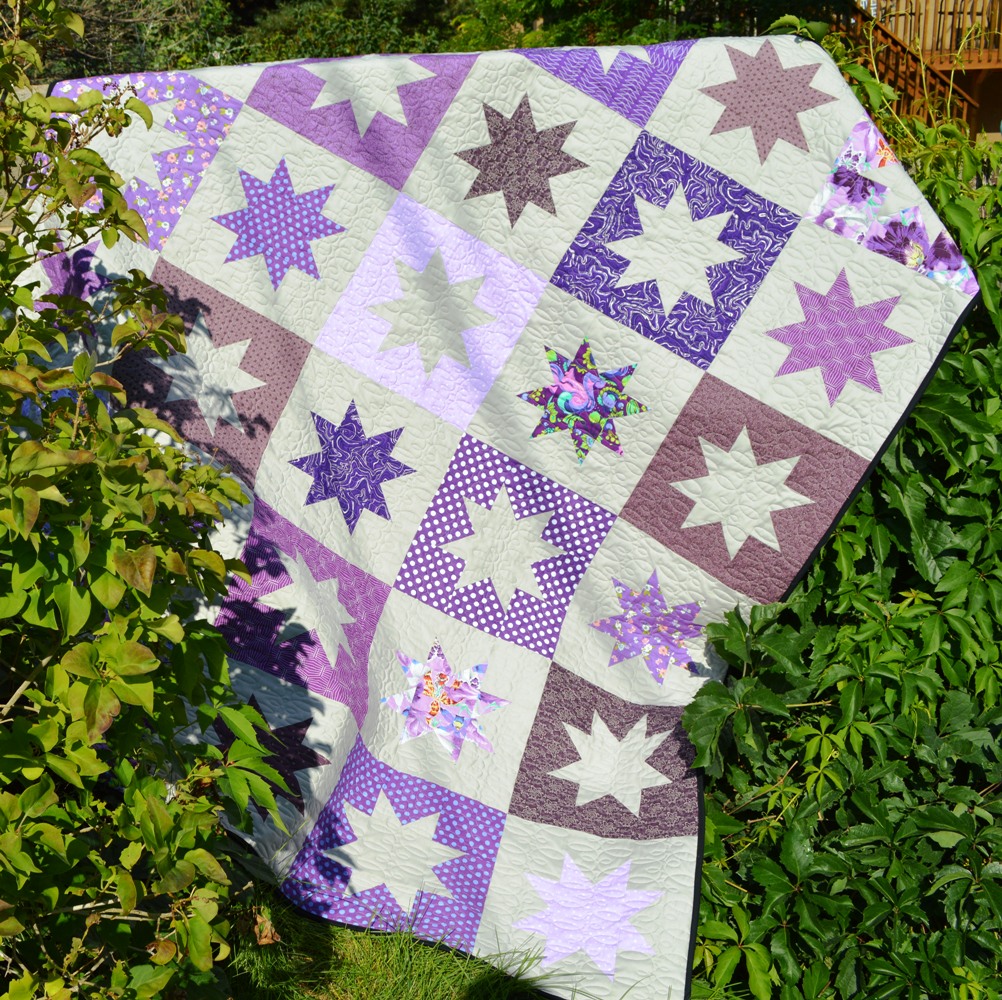 And as I mentioned, there is also a free PDF Download of this pattern and I included 6 size options, so you can make this quilt in just the size you want without any quilt math. I just love doing quilt math, I know, weird, but I really do just love it!!! All you need is a stack of Fat Quarters, a Background fabric, and you are good to go!!! To get the FREE PDF Sparkly Stars Pattern Download, just click here to my blog and download it there 😉

And when it came time to quilt mine, my son told me to make sure I don't quilt it so much that it isn't soft anymore. So I went ahead with a simple loop de loop in a fairly large scale. And he even gave his Softness seal of approval when I was done. This is the same kid that as a toddler used to put his head between the bolts of minky at the fabric store and rub up and down, tee hee hee 🙂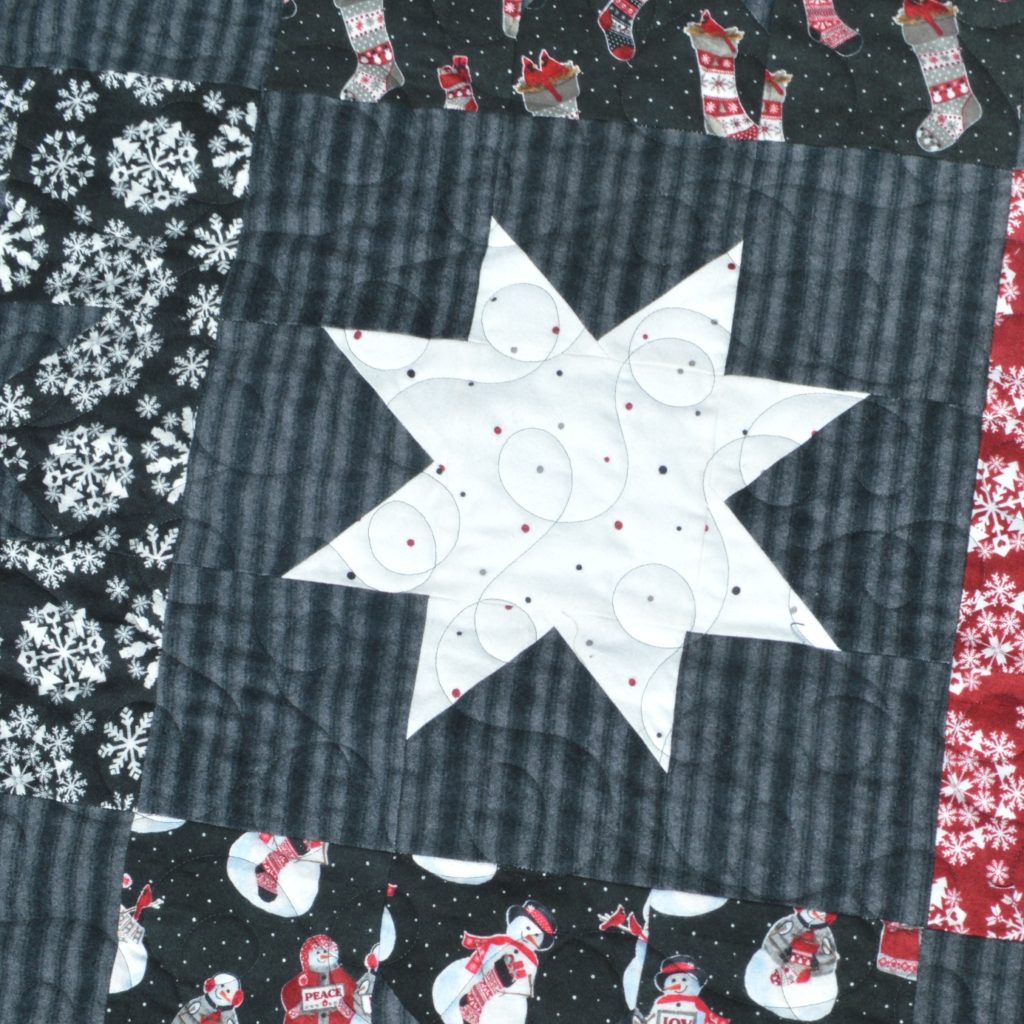 And I added another little surprise in this quilt. I just love adding a panel into the backing. Just simply adding a border to the panel totally makes for an adorable, two sided, quilt!!! And you better believe the panel and border are more flannel, softest quilt ever!!!!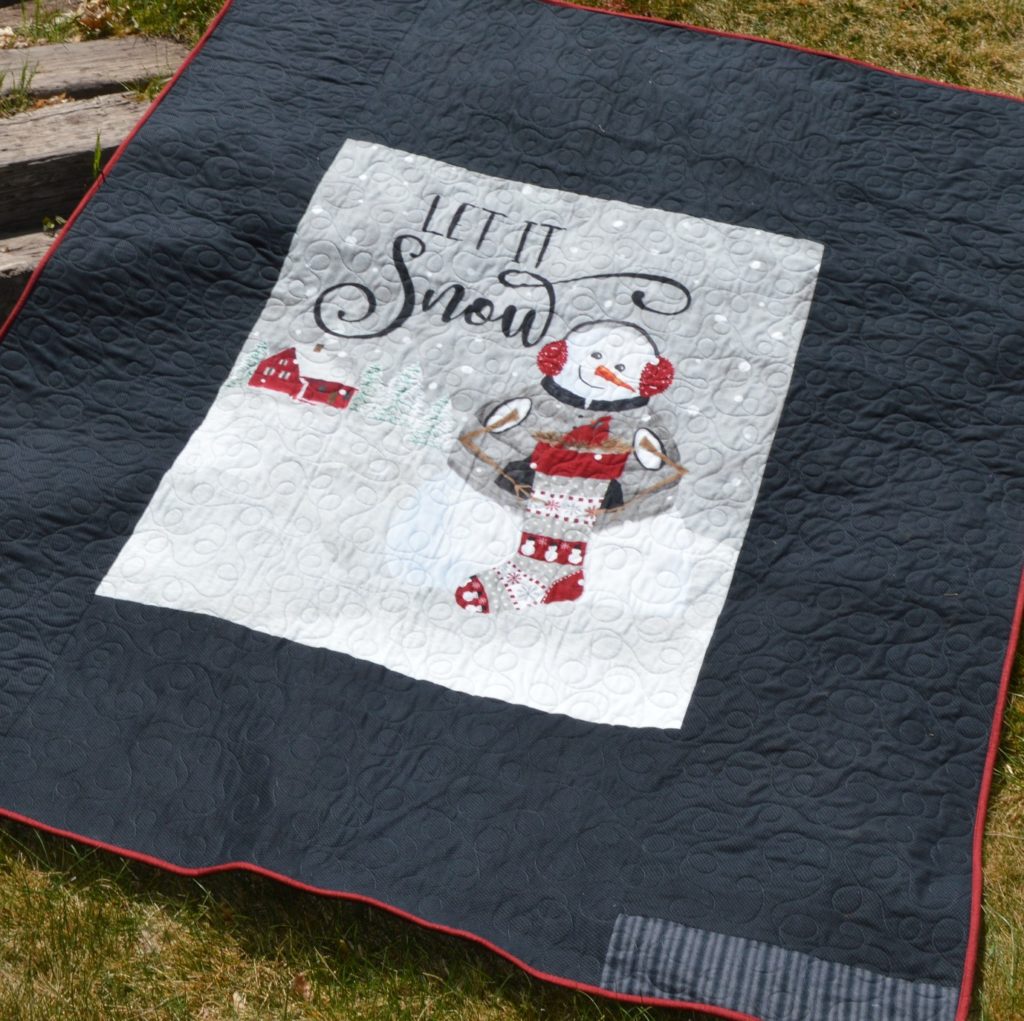 And that is my Sparkly Stars Hello Winter quilt!!! I hope you have enjoyed this post. Oh, and if you make your own Sparkly Stars quilts, I would love to see them! You can share your quilts in any size with me on social media using hashtags  #happyquiltingwithmc and #rileyblakedesigns and tagging @happyquiltingmc or email me a picture at happyquiltingmelissa@gmail.com. I can't wait to see your Sparkly Stars Quilts!!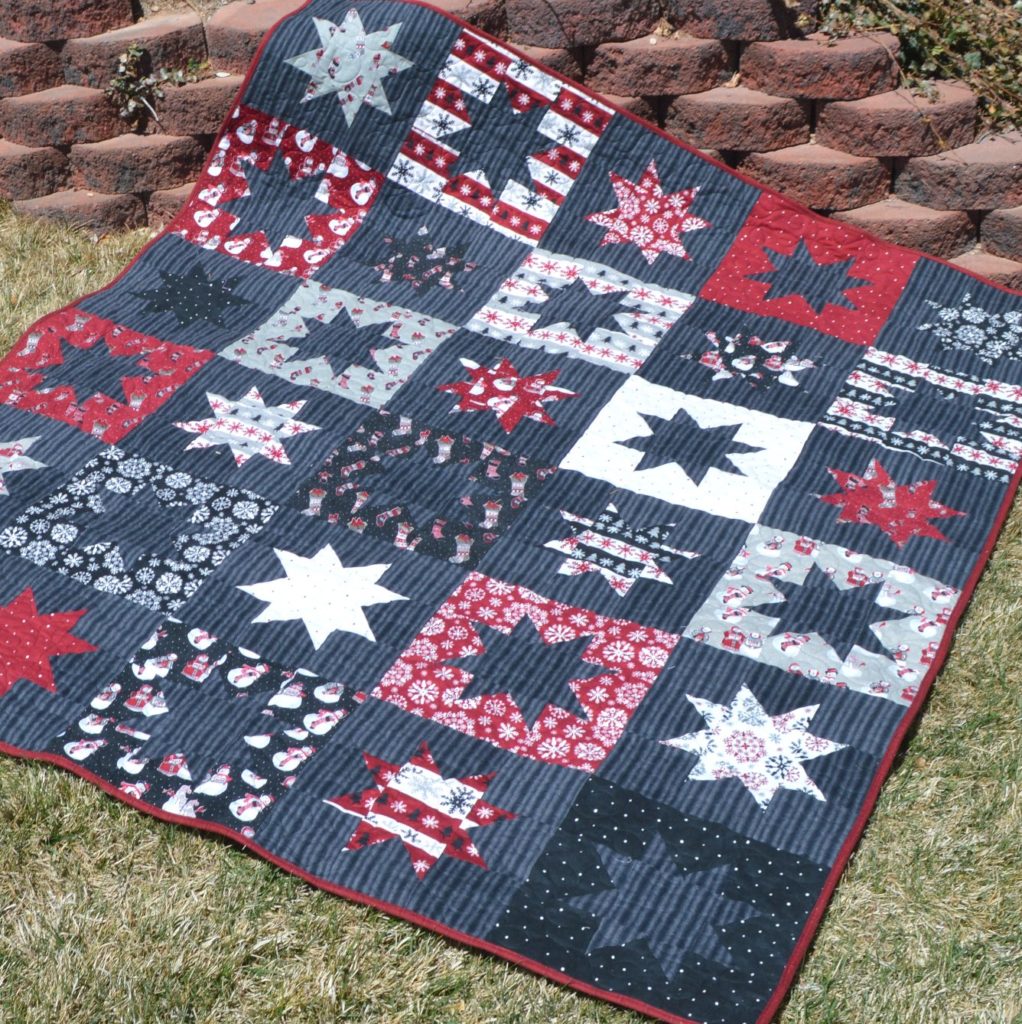 Thank you so much to Riley Blake Designs for having me here on their blog. And to see more of my Happy Quilting adventures, you can stop by my Happy Quilting Blog for a visit, follow me on Instagram @happyquiltingmc or visit my Happy Quilting Facebook Page. I just love being able to share lots of quilting goodness on a daily basis and would love to share it with you.
I hope you have a very Happy Quilting Day!!!