Today's stop on the Hesketh House Tour takes us to QUILTSCAPES, where we are soooo excited to get a peek at this amazing Cathedral Window Pillow!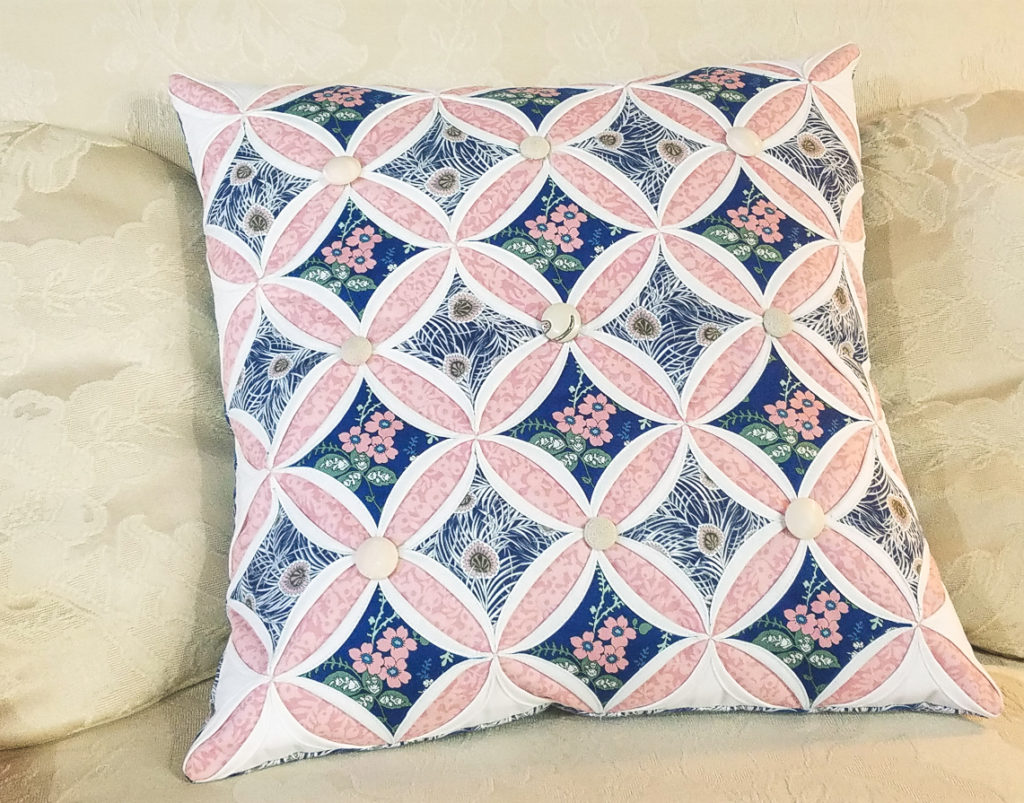 Deonn made this pillow with the Blue Fireside, Blue Pipers Peacock and Pink Wiltshire Shade prints from Liberty Cotton's Hesketh House collection. Hop on over to Deonn's BLOG for more photos and details about this beautiful pillow. Be sure to follow Deonn on Instagram @quiltscapaes.
Riley Blake Designs is honored to be the exclusive U.S. distributor for Liberty Cotton. House in Liberty Cotton, by Liberty Fabrics will be arriving in stores April 2019. To get your hands on these gorgeous prints, pre-order yours today!
Thanks for stopping by!