Hi, Friends! It's Jessica Dayon back again and today I'd like to share the quilt that I made using Holiday Cheer by My Mind's Eye.
My Mind's Eye always designs gorgeous stuff and I look forward to every one of their fabric collections!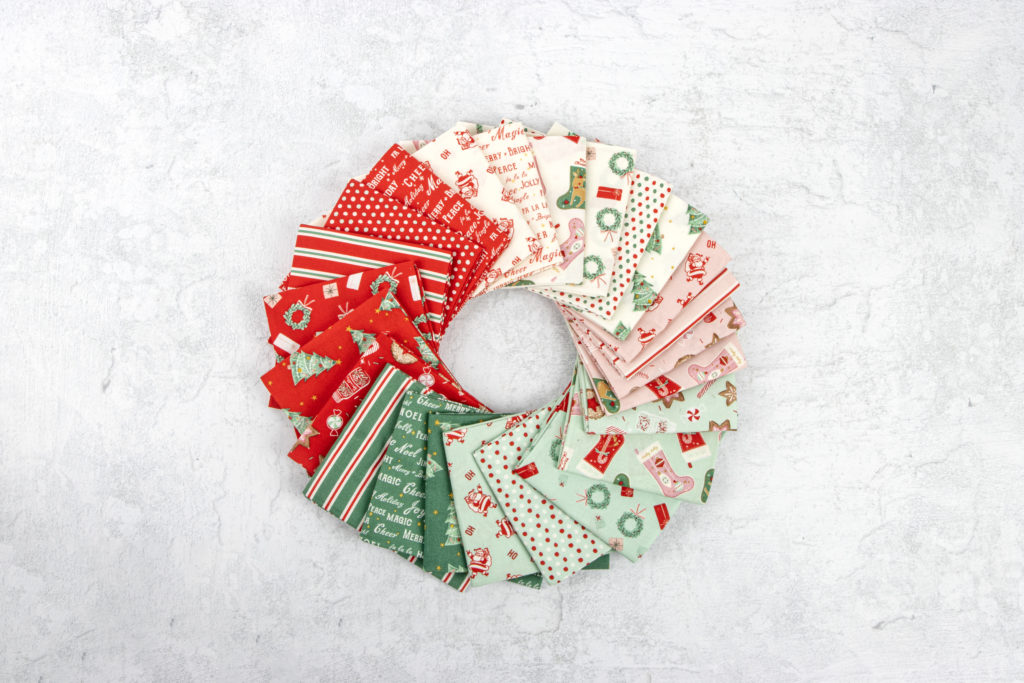 This collection has gorgeous details in each of the prints and I knew I wanted to capture each of them.
I decided to make a Scrappy Trip Around the World quilt. I shared a YouTube video here for how I make a block. These blocks are fast and fun and they turn out great every time no matter what fabric you use.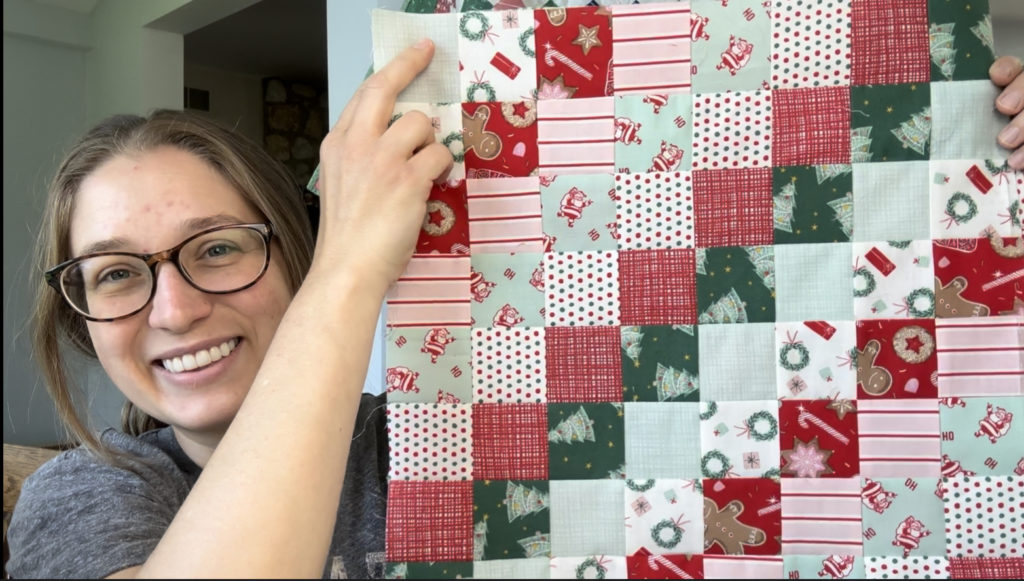 In addition to the Holiday Cheer collection, I used a few RBD Basics- Confetti Cotton in Tomato, Bee Cross Stitch in Alpine, Dapple Dot in Frosting, Texture in Cherry, Texture in Julep, and Shabby in Alpine.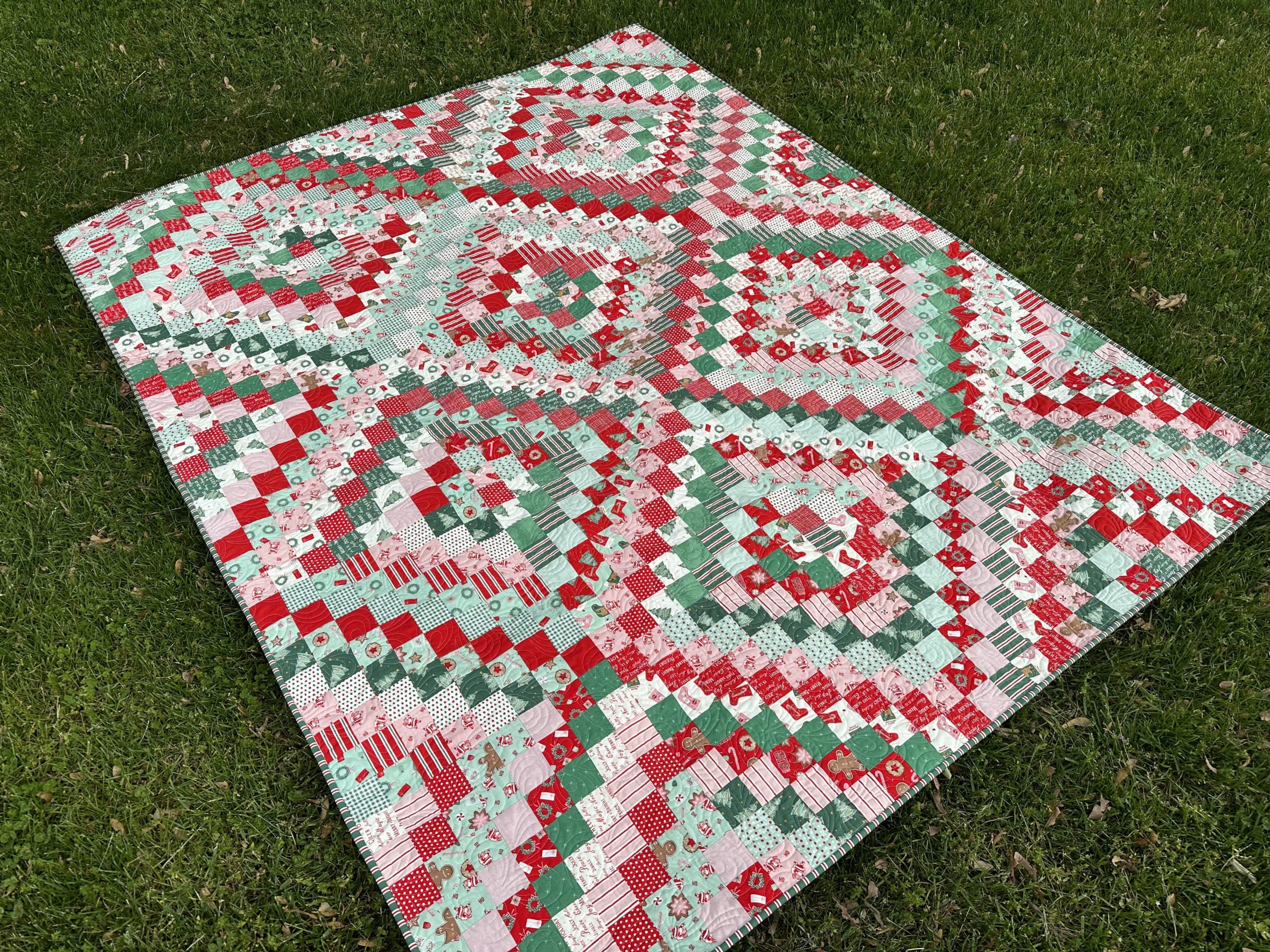 While I didn't fussy cut the details in each of the prints, I captured each of them at one point or another in each of the squares used in this quilt.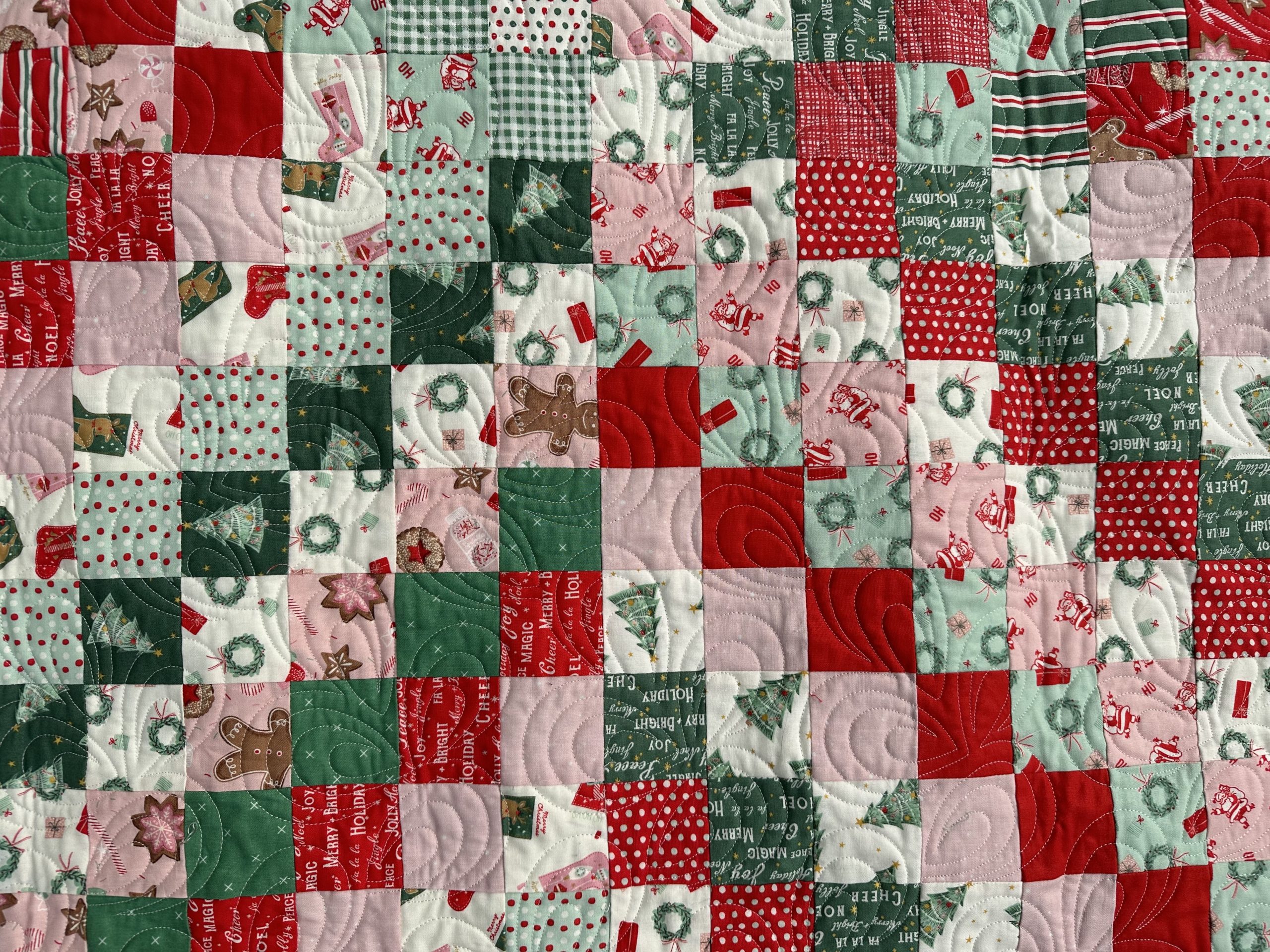 I quilted this quilt on my BERNINA Q24 with Qmatic using the Opal pantograph.
For the backing, I used Bee Gingham in Jazzberry Natalie. For the binding, I used Holiday Cheer Stripes in Green.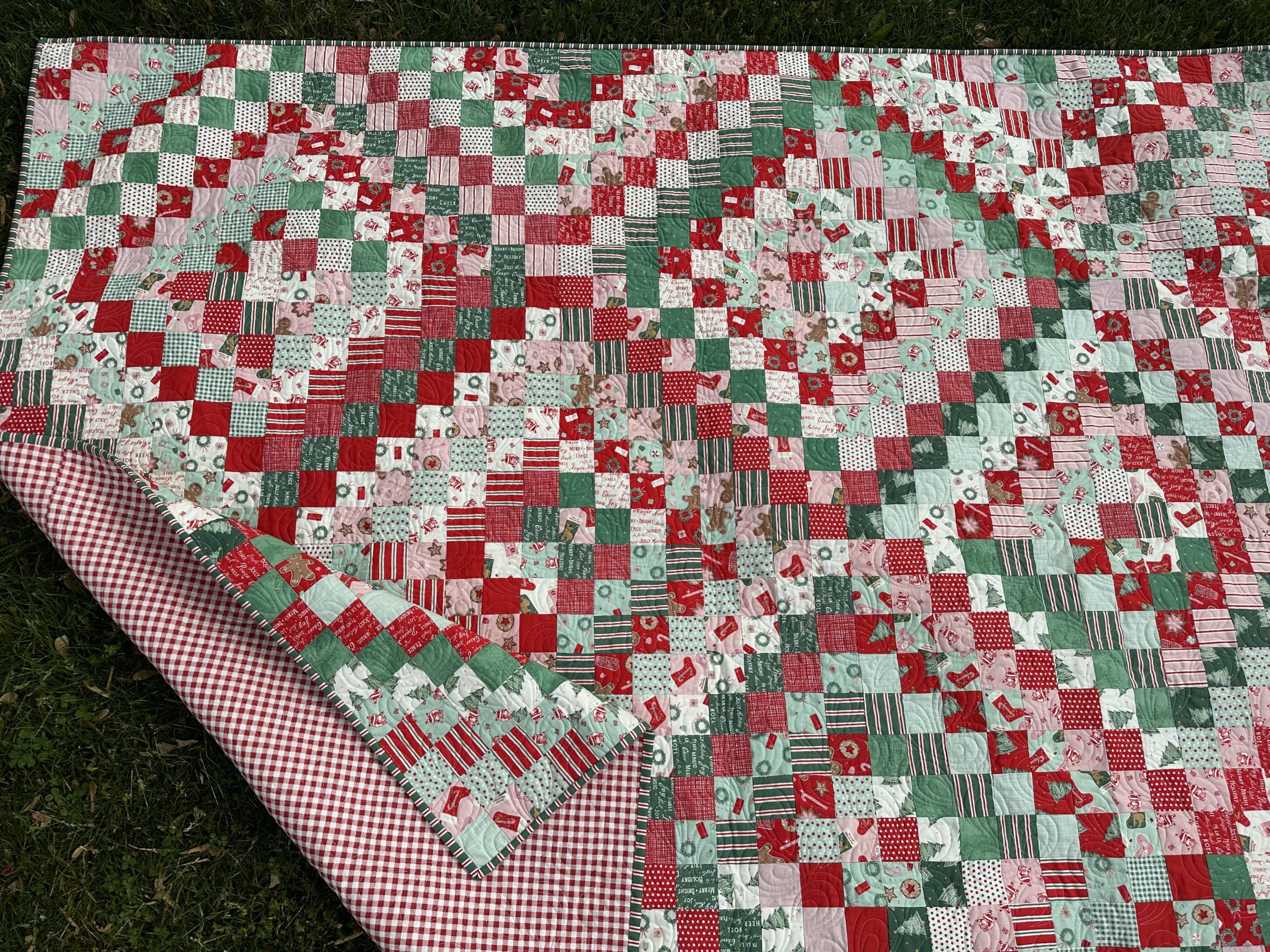 As I was mentioning in the YouTube video, I chose to do a different color center chain in each block to give the quilt a scrappy chain look. I have made this quilt before and last time, I did the same color middle chain in each block which is another reason why I wanted to do scrappy chain this time.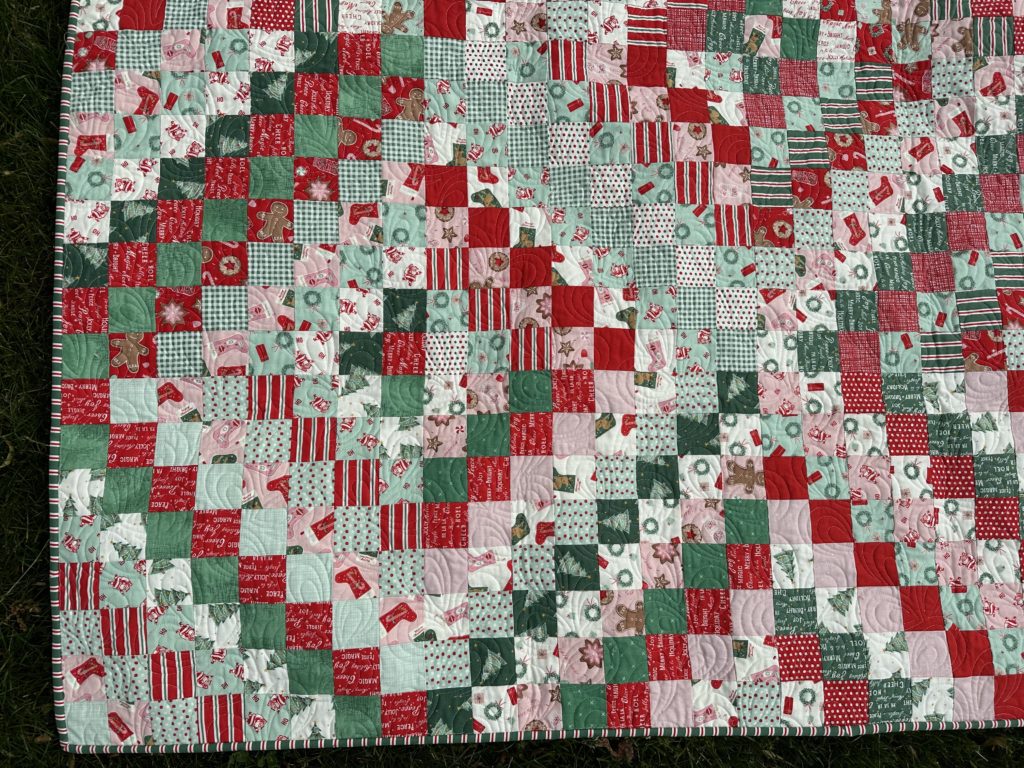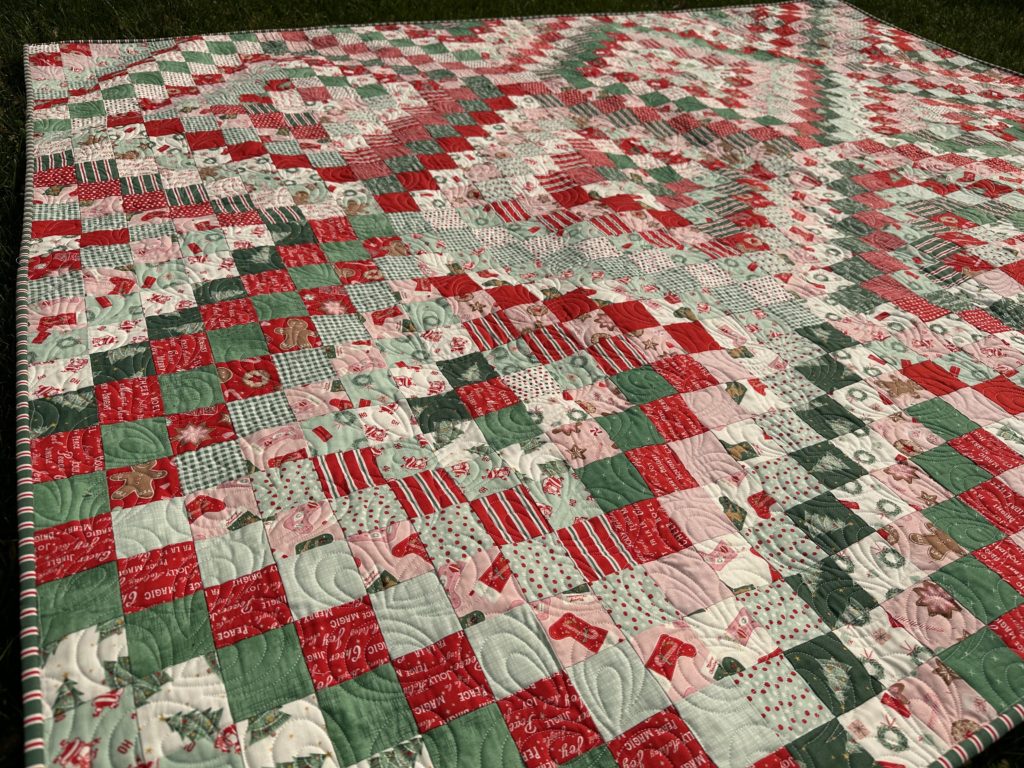 It's good to experiment and try things differently sometimes! I'm really happy with how this quilt looks and look forward to using it during the Christmas holiday in my house.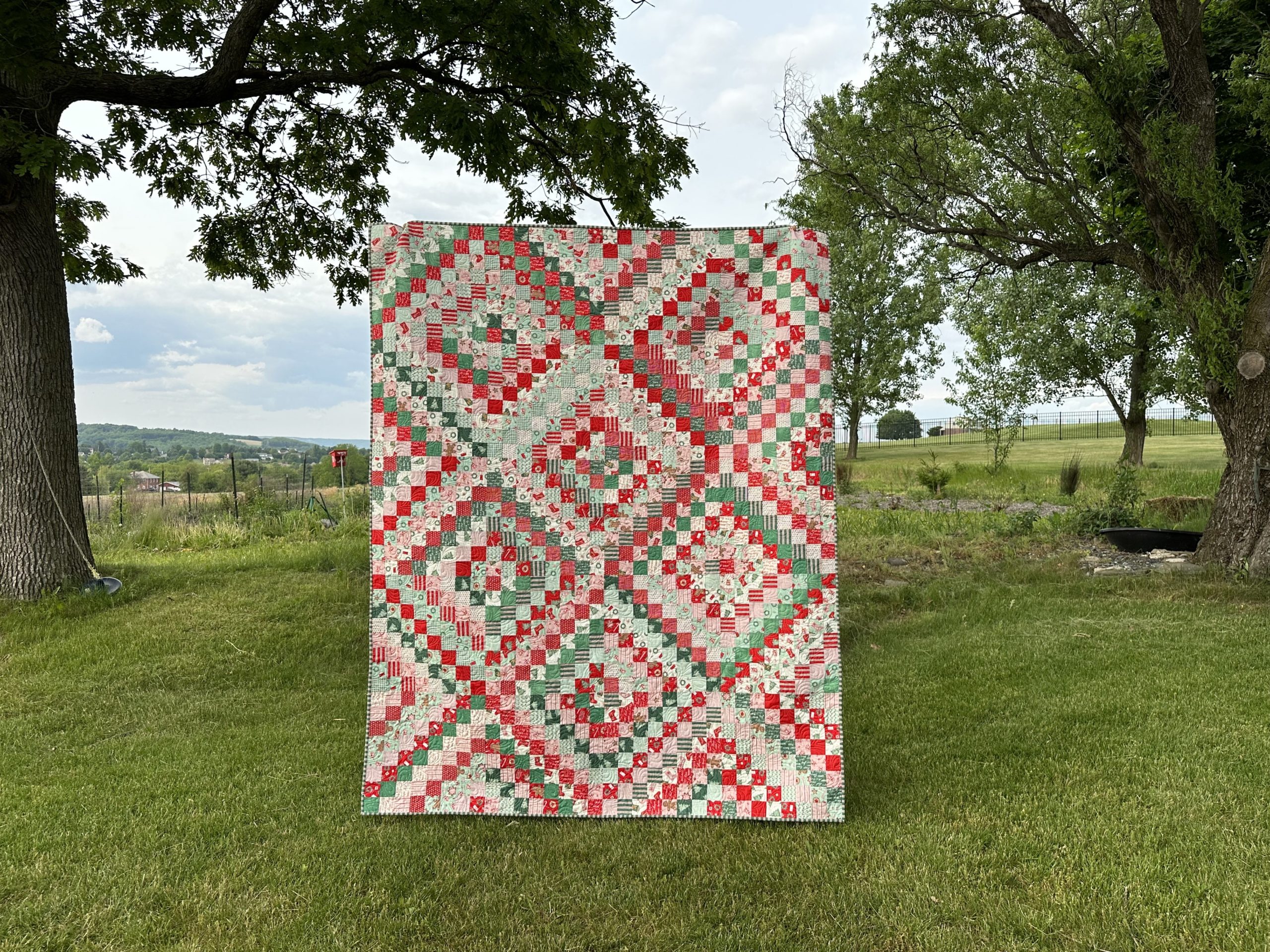 Thank you for following along with me today! I hope this project inspired you. I love sharing what I'm up to with other makers and also hearing about what you are making too! You can find more of my projects on my blog and on Instagram @jessicadayon