A Quilt Kit in a gorgeous keepsake box? Yes, please! We are thrilled today to be able to introduce the Hope in Bloom Quilt Kit coming to stores in September 2021.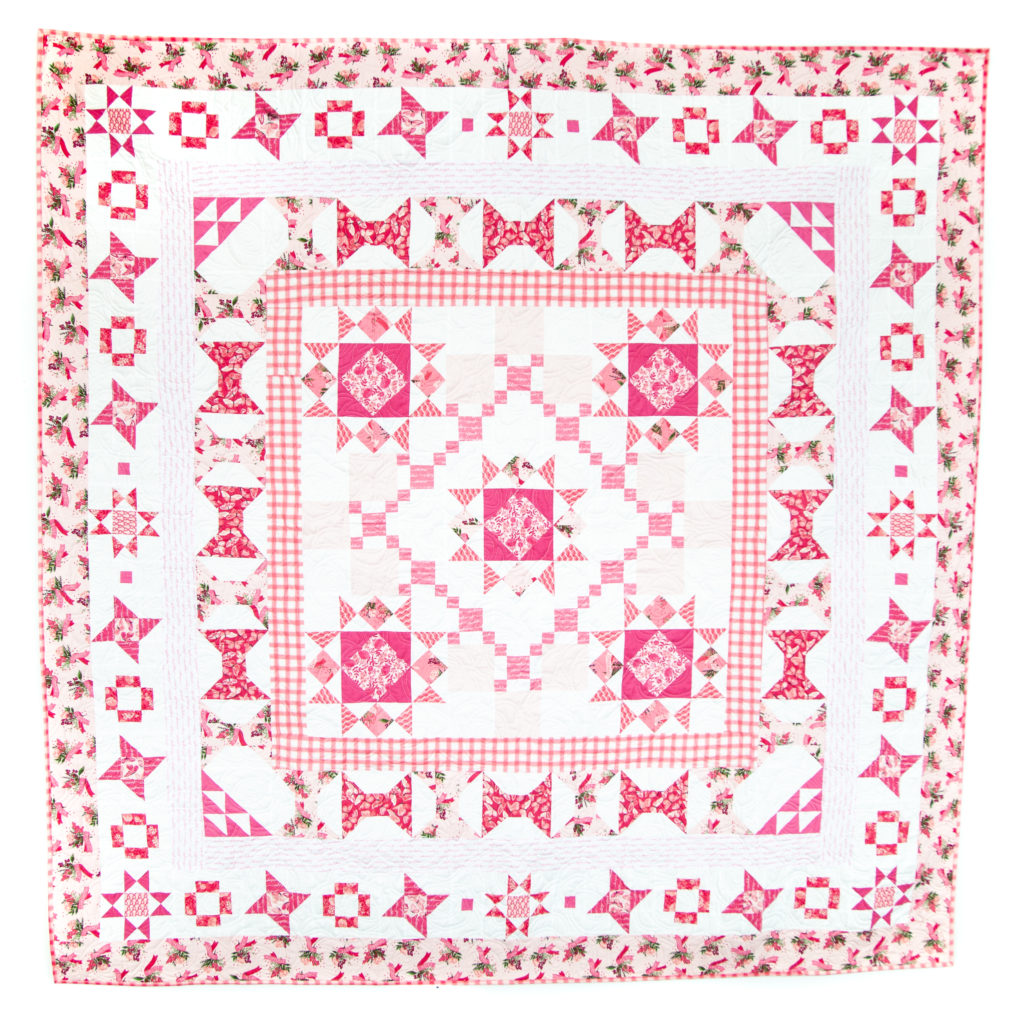 The Hope in Bloom Quilt pattern, designed by Jessica Dayon, features the much anticipated Hope in Bloom fabric collection designed by Katherine Lenius.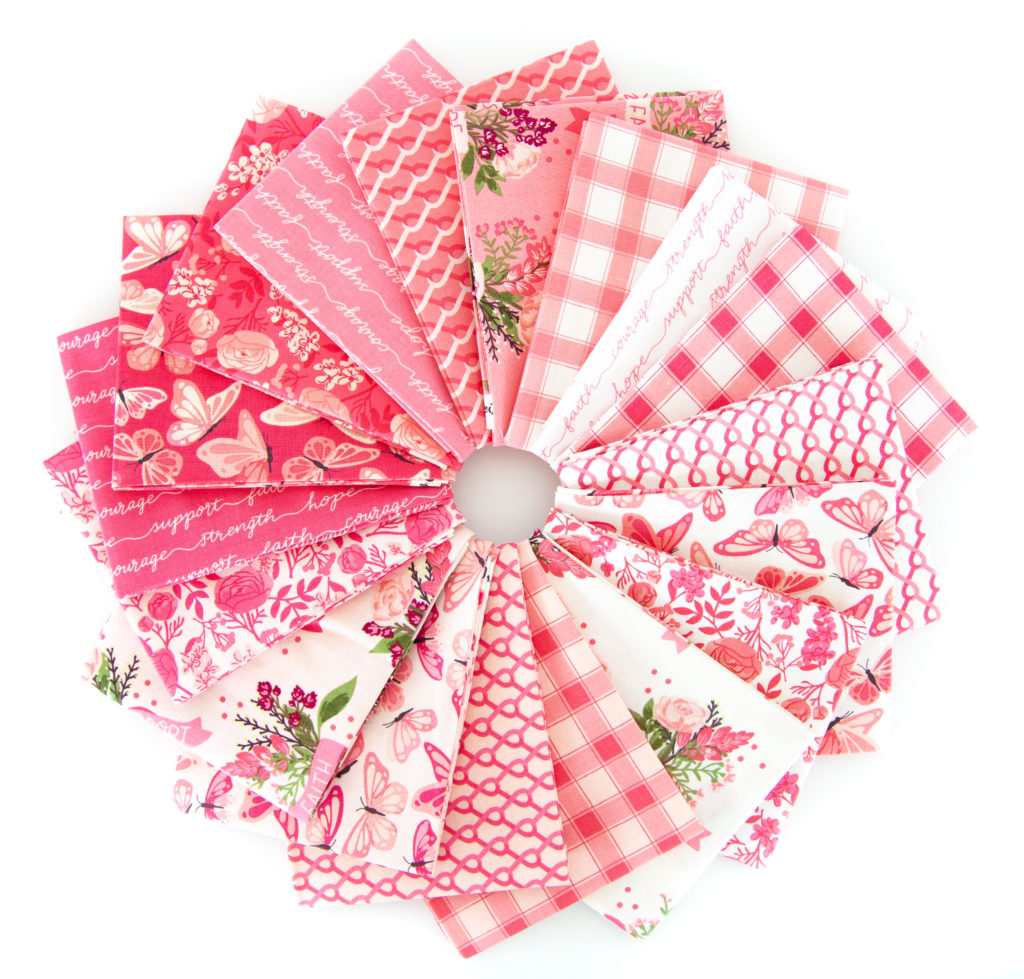 Riley Blake Designs is honored to partner with the Breast Cancer Research Foundation by donating $10,000 regardless of sales to advance breast cancer research. We believe research is the only way we will find a cure for breast cancer.
When asked about the inspiration behind her designs, Katherine says: "Hope in Bloom gathers up all the wishes I would share with those who have faced breast cancer and ties a pink ribbon around a bouquet of hope, strength, faith, courage, and support. Their perseverance is an inspiration to me. Through flowers and butterflies I hope these images and words of encouragement bring comfort and some joy as we fight to find a cure."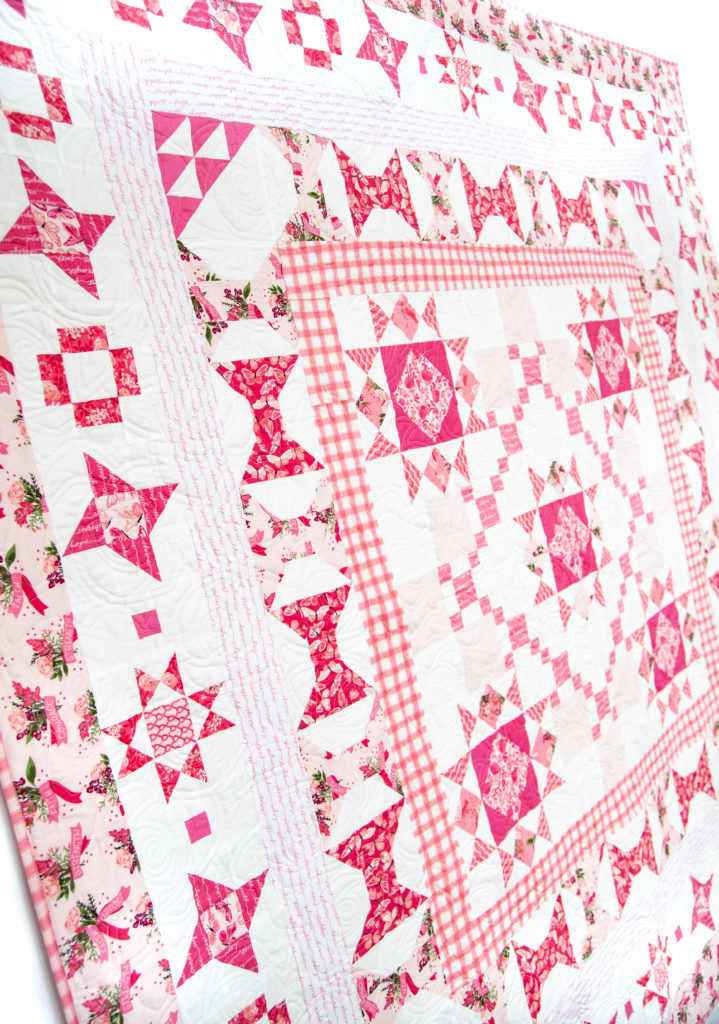 The Hope in Bloom Quilt measures 81 1/2″ x 81 1/2″.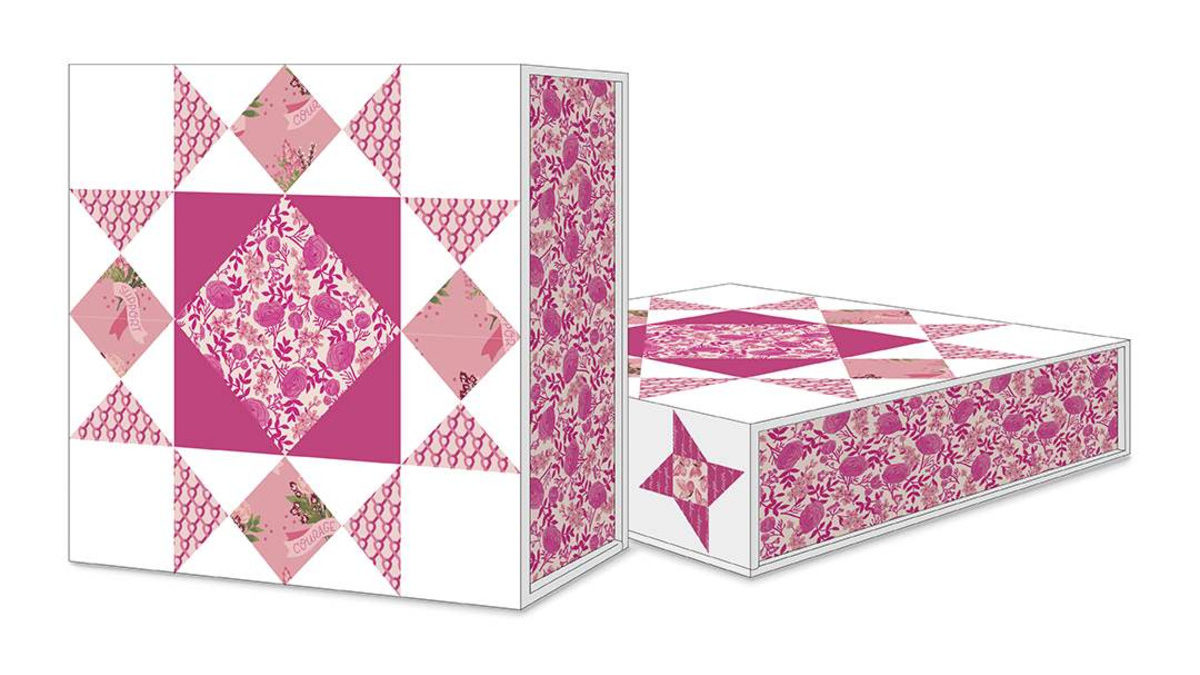 The Quilt Kit includes the pattern and fabric you need to make the quilt top and binding, all packaged in a sturdy keepsake box measuring approximately 11″ x 11″ x 3″.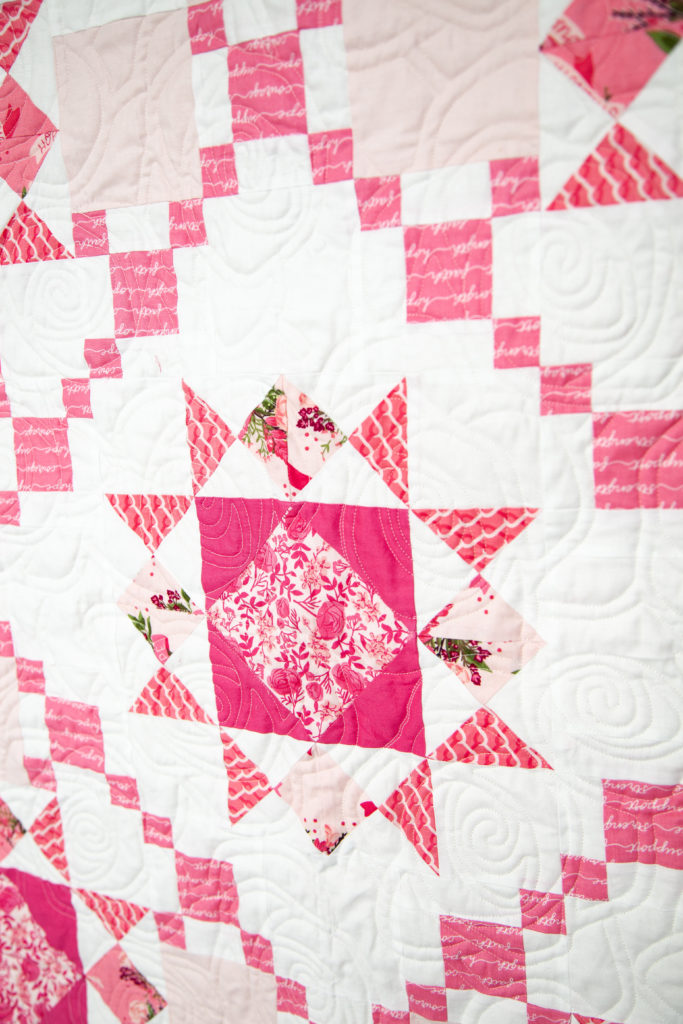 The quilt design is full of traditional elements with Irish Chain blocks, Friendship Star Blocks, Ohio Star Blocks and more. These elements paired with the bold, vibrant pinks and modern text and geometric prints, create an eye-catching quilt that will be cherished for generations.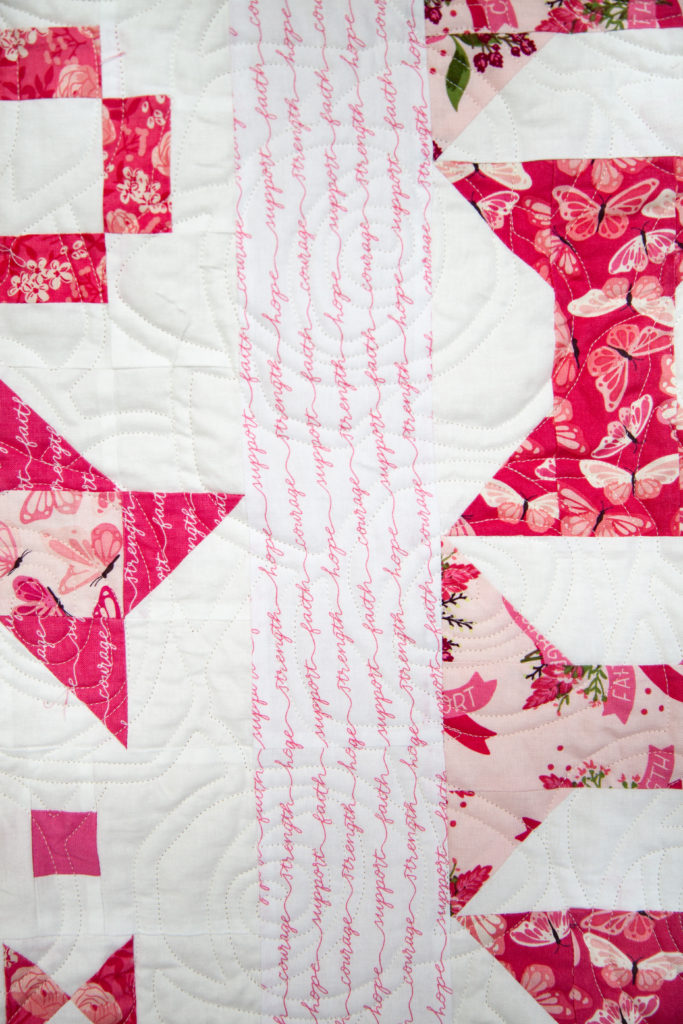 Here you get a closer look at some of the text prints with their messages of hope and strength and the gorgeous Wings of Hope print with its delicate butterflies.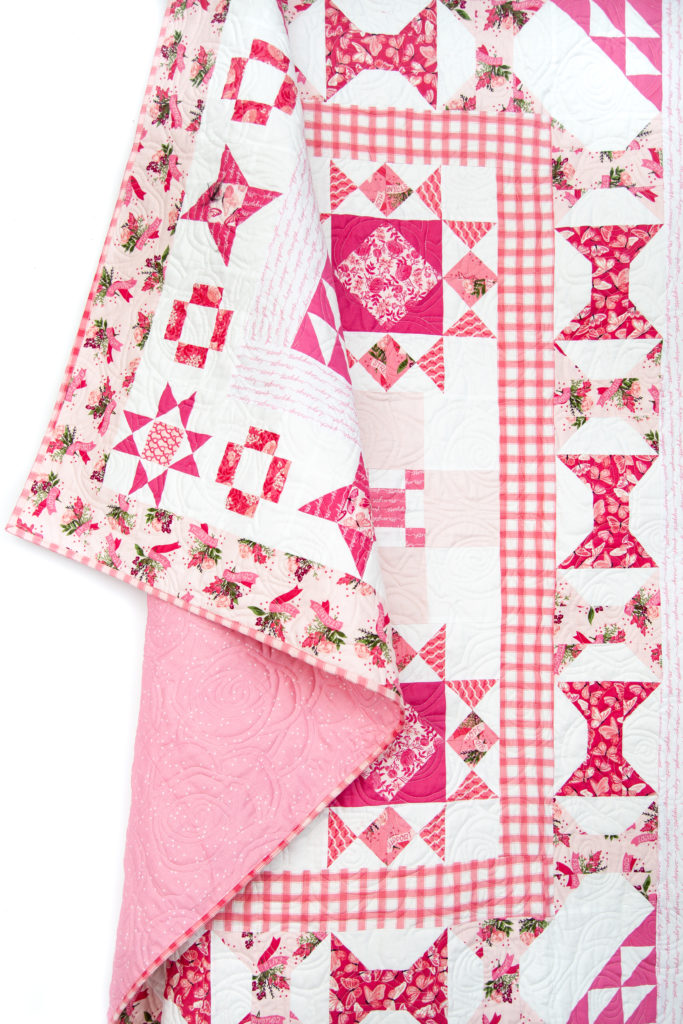 We love the plaid inner border with all of its charm and sweetness, and the outer border with its floral bouquets. The plaid is repeated in the binding for a cohesive look. For the quilt back, we used our Peony Blossom Basic.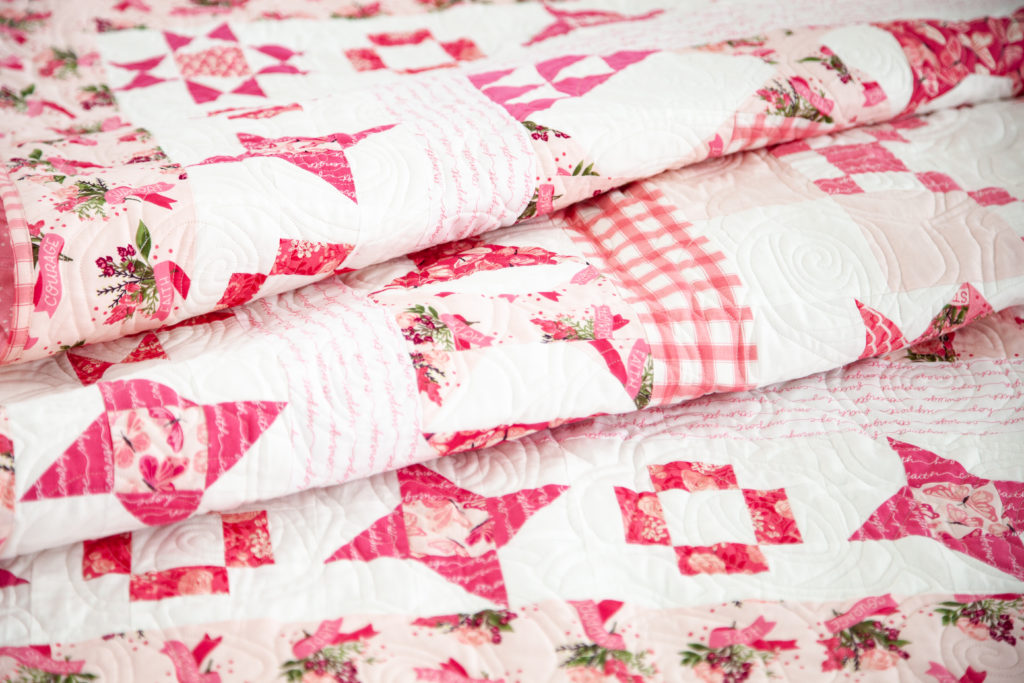 Our quilter used this lovely rose design, creating a subtle echo of the floral motif seen in the fabrics. So sweet!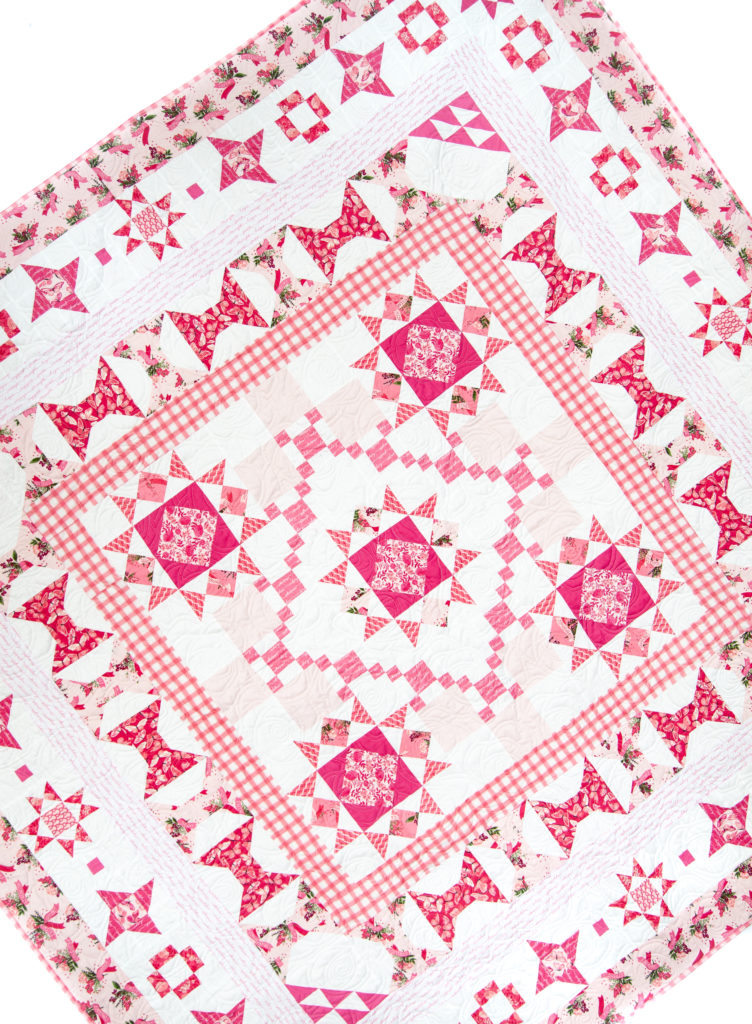 The Hope in Bloom Quilt Kit is arriving in September. Quantities are limited, so pre-order your kit today to get your hands on one of these beauties.
Hope in Bloom fabric, designed by Katherine Lenius, is available now at your favorite local quilt shops and online retailers. Pick up yours today and share your makes with us on Instagram using #hopeinbloomfabric, #rileyblakedesigns #iloverileyblake, and tag us @rileyblakedesigns.