Stop everything! You seriously don't want to miss this! The Speed Club Quilt Kit is expected to arrive in August, but we couldn't wait to share a peek at this fabulous kit with you!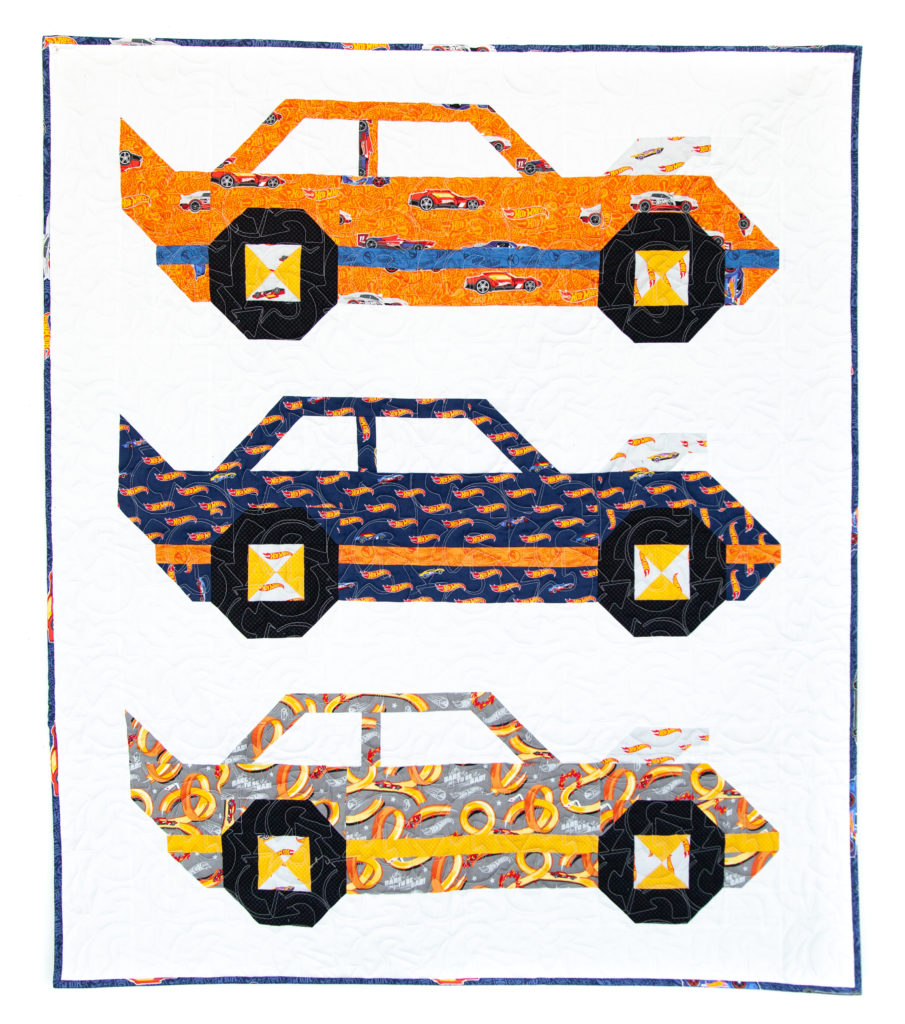 The Speed Club Quilt Boxed Kit comes in "wheelie" creative packaging that pairs perfectly with the supercharged Hot Wheels quilt showcasing timeless Hot Wheel® Car designs.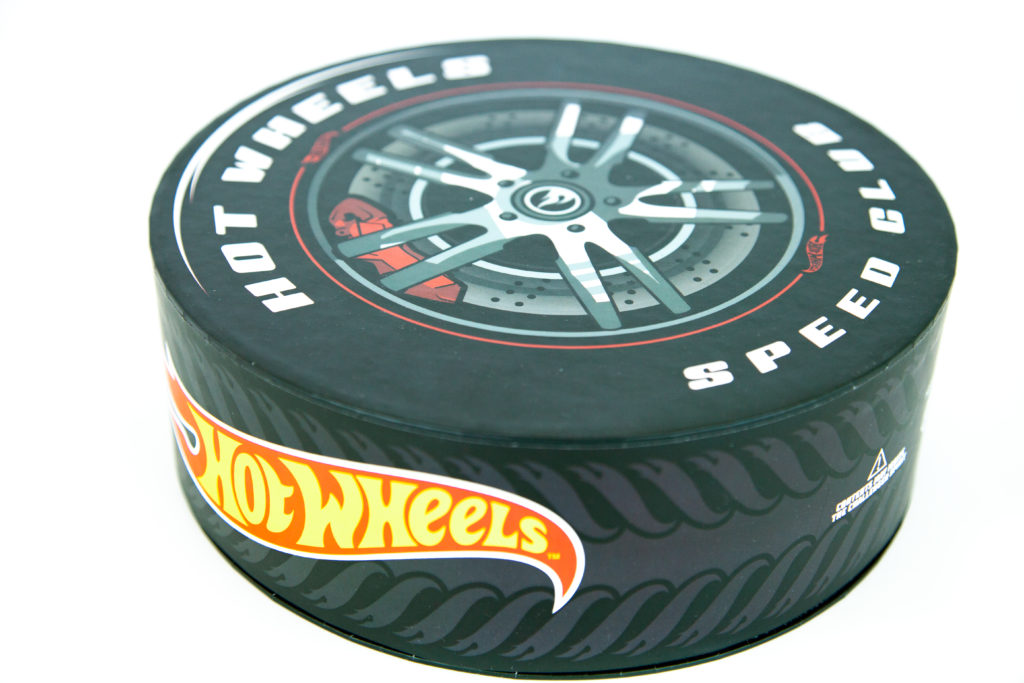 The kit includes pattern and fabric for quilt top and binding. Fabric for quilt backing is not included.
Fabric featured is Hot Wheels paired with Riley Blake Basics. The pattern was designed by the talented Kelli Fannin. Finished quilt size is 44″ x 50″.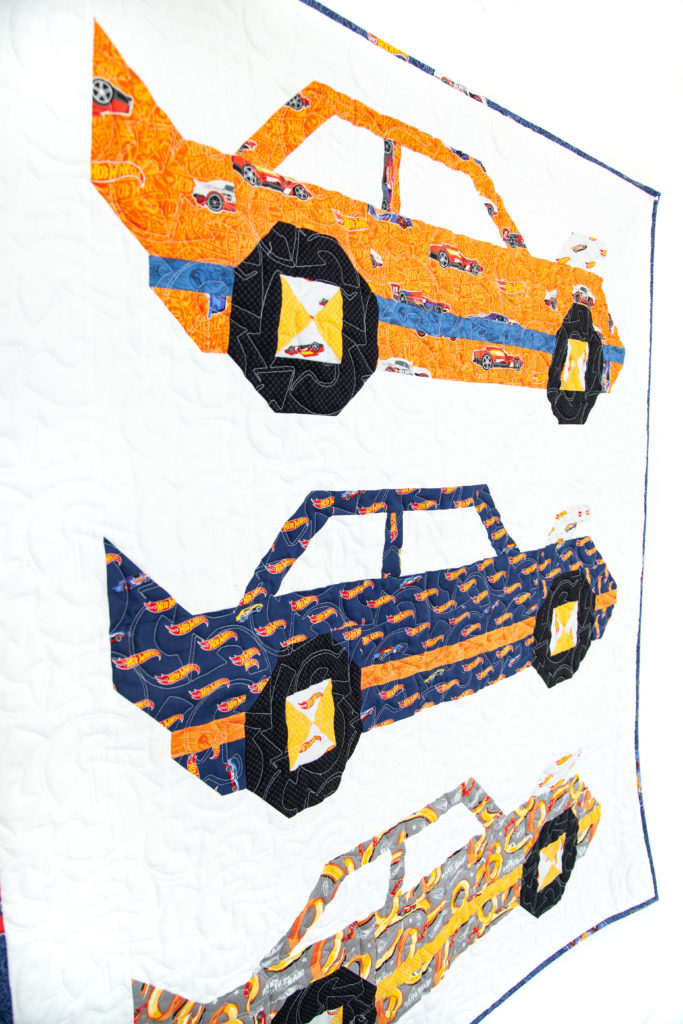 How fabulous are these cars? This quilt is destined to be a keepsake, because let's face it, who could ever give it up?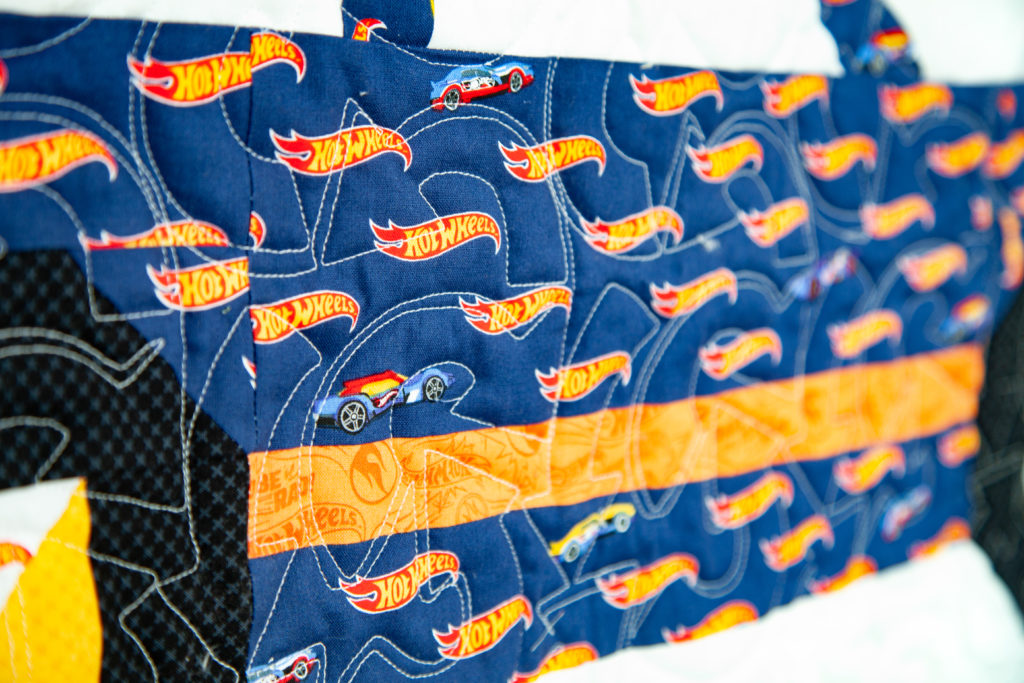 The quilting is this fun arrow turn design. We love the movement and energy it brings to complement the feeling of this quilt.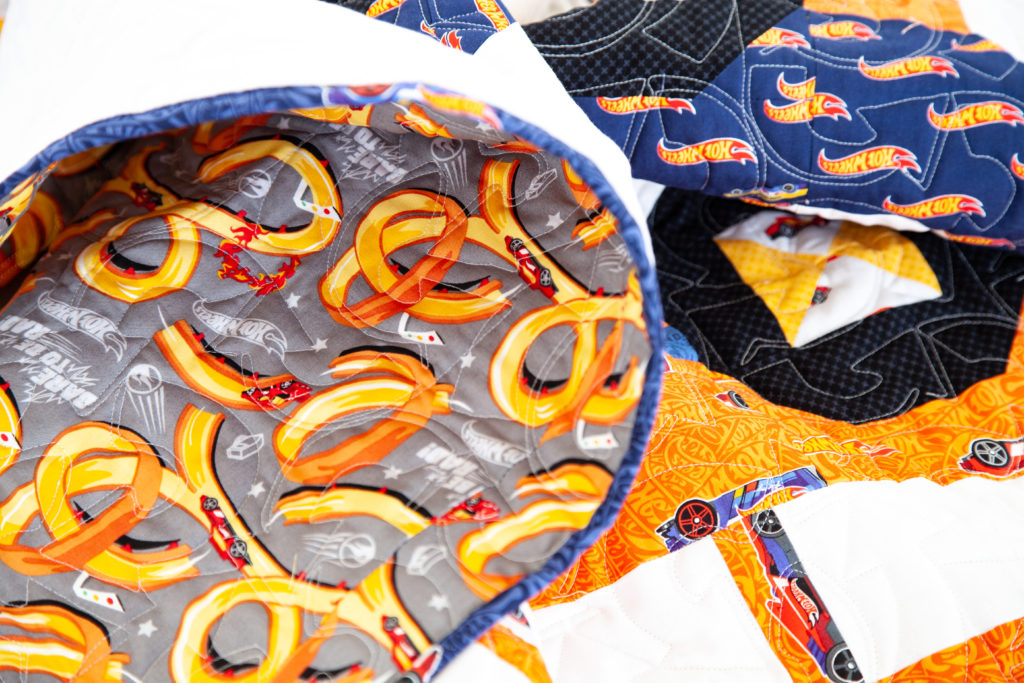 We backed our quilt with the Hot Wheels® Tracks print. Who remembers playing with those orange tracks as a child?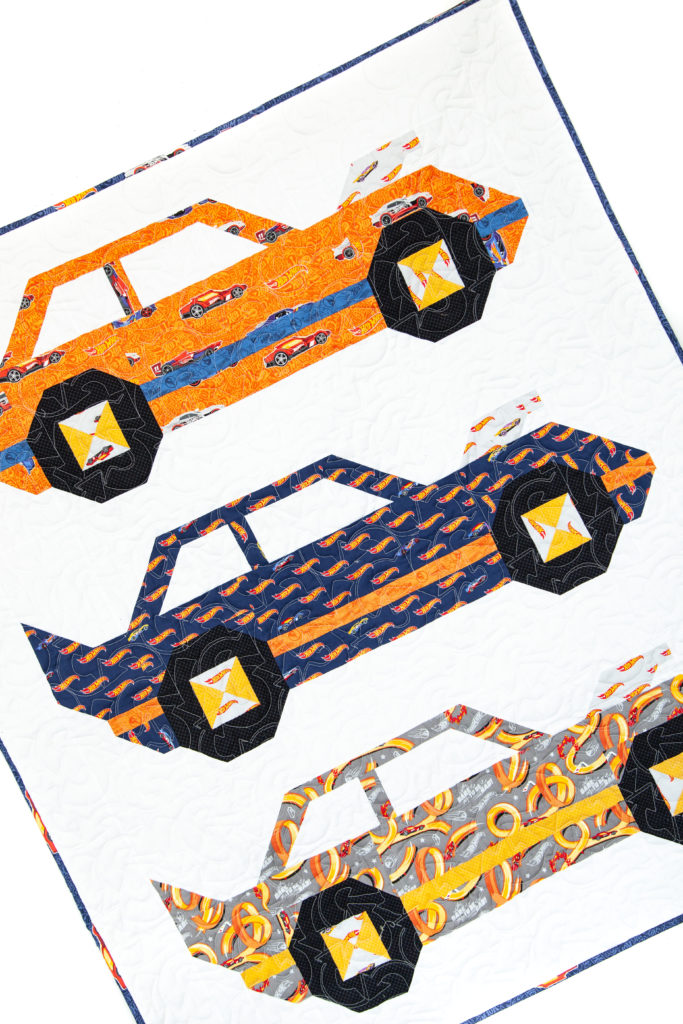 Full of modern aesthetic, but still taking us back to our childhoods, this quilt has it all!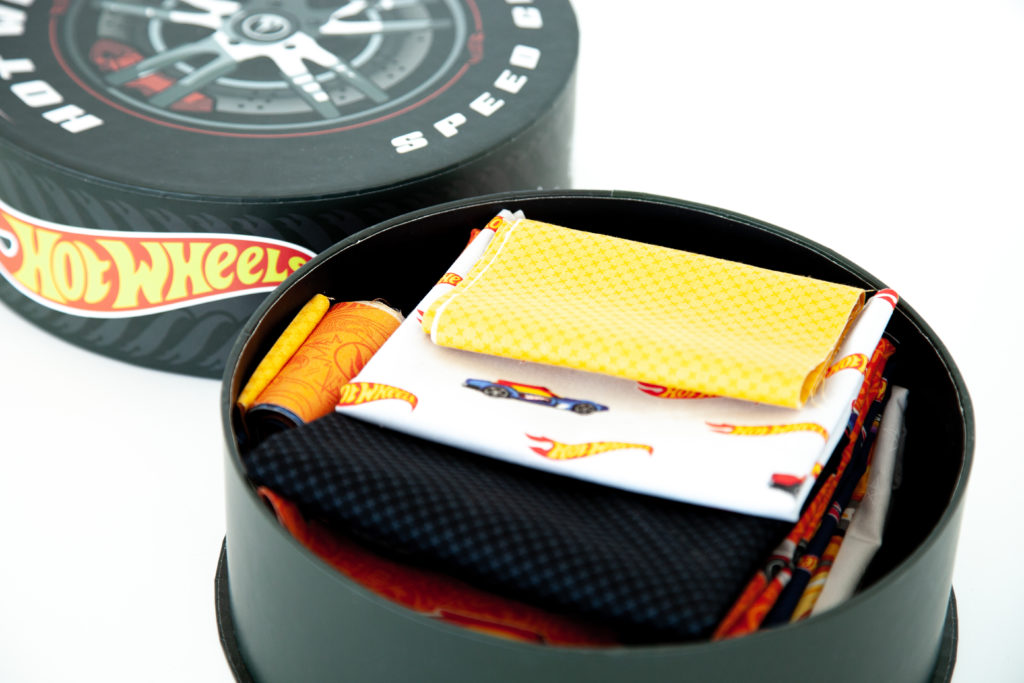 The Hot Wheels® Quilt Kit is expected to arrive on store shelves in August. Contact your favorite quilt shop to find out if they will be carrying the Speed Club Quilt Kit, and be sure to pre-order yours to make sure you get your hands on one of these fun and fabulous kits.
Happy Quilting!