Hello friends, it is Jennifer Long – Bee Sew Inspired, back today to share with you a tutorial I designed based on necessity (I need a pretty Ipad case) and for fun, using the Granny Squares I stitched up with Lori Holt and the Fat Quarter Shop last month. Read about the Granny Square SAL HERE.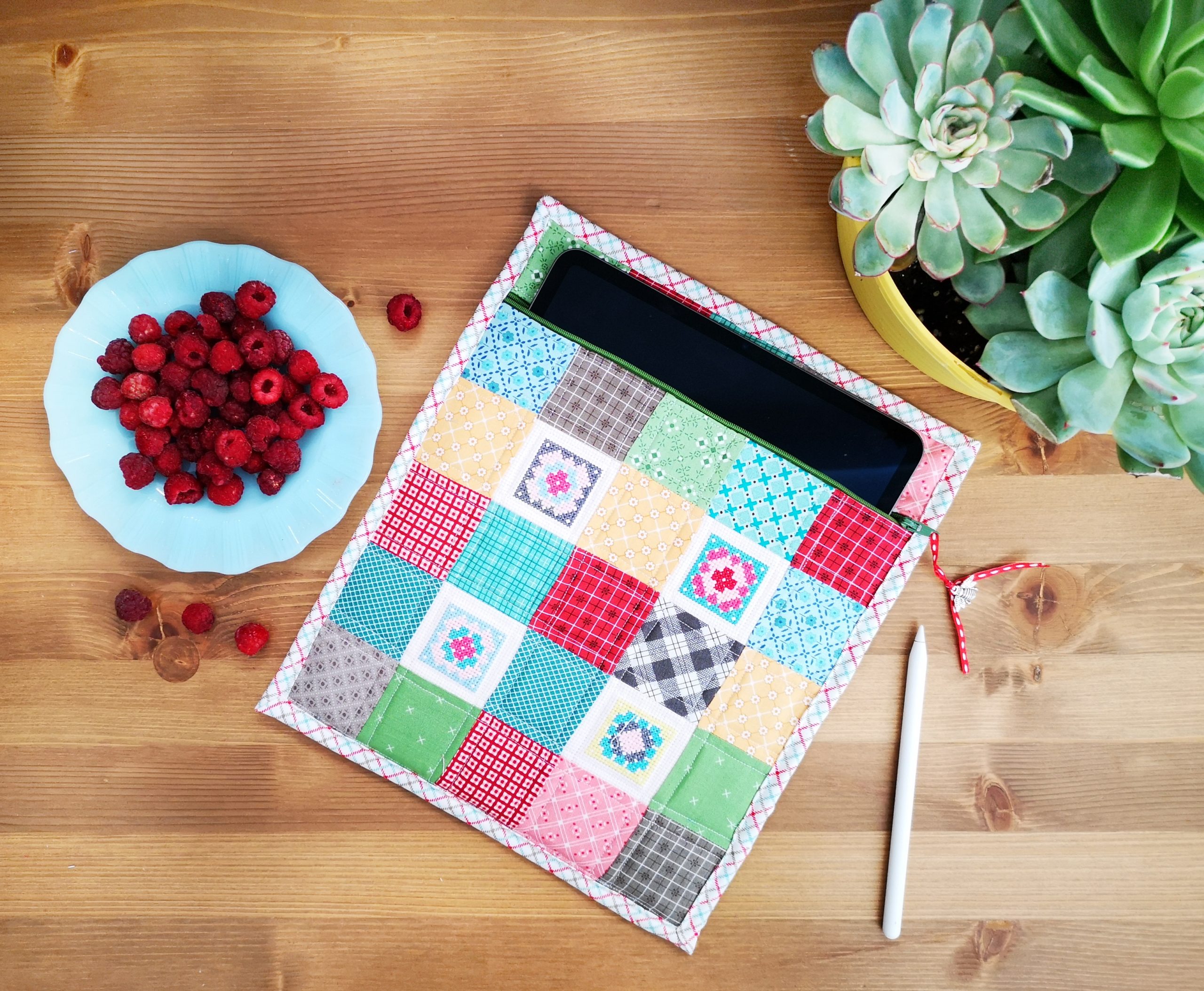 To me, the Ipad is a very important part of my sewing and creative daily life! Not only do I use it to view my PDF patterns, reading blogs and tutorials and social media, but I use it for drawing and designing as well – and it definitely needs to be protected in a fun and pretty way!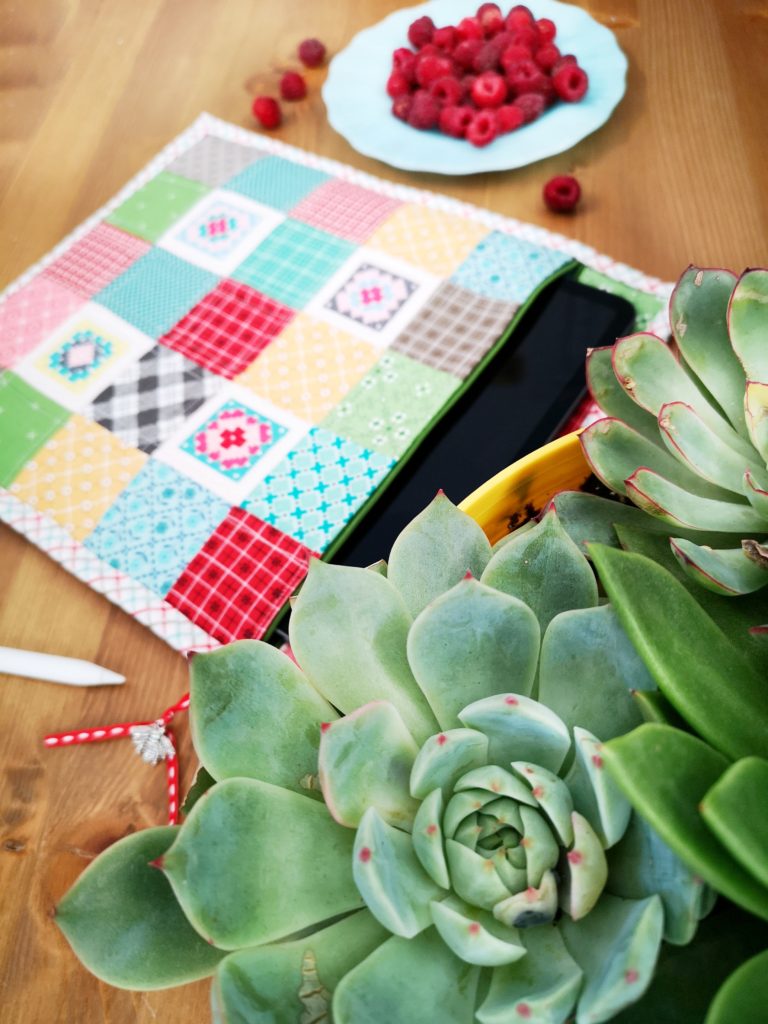 This summer, with all 4 teens and preteens home and going in different directions for work, baseball and softball, swim team, beach days and more, I need to stay even more organized and I want to take my Ipad with me so I can draw while I sit by the pool or at the ball diamond.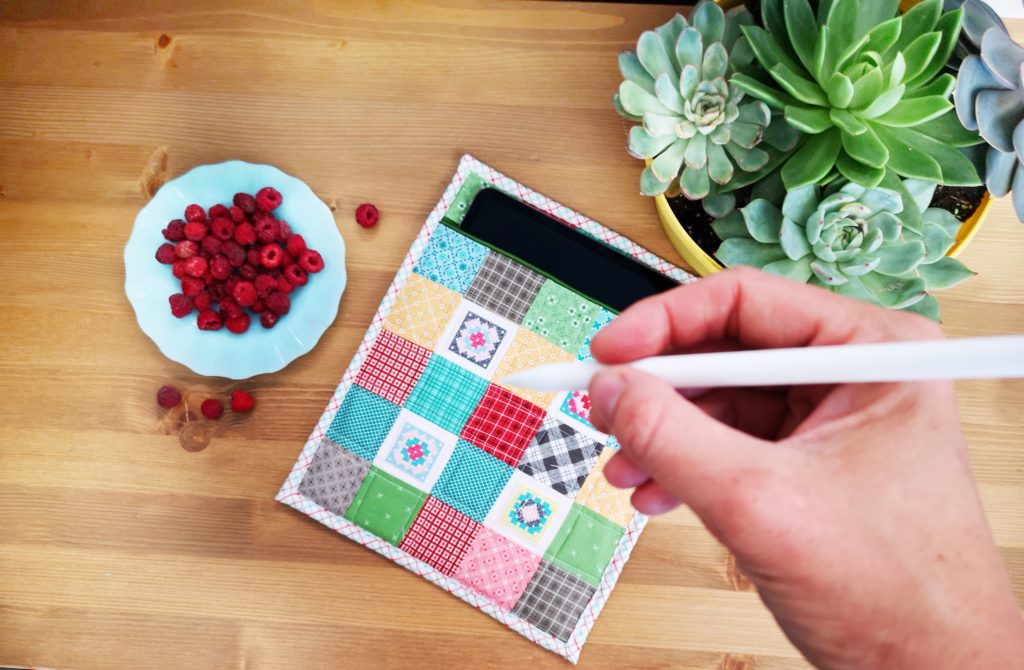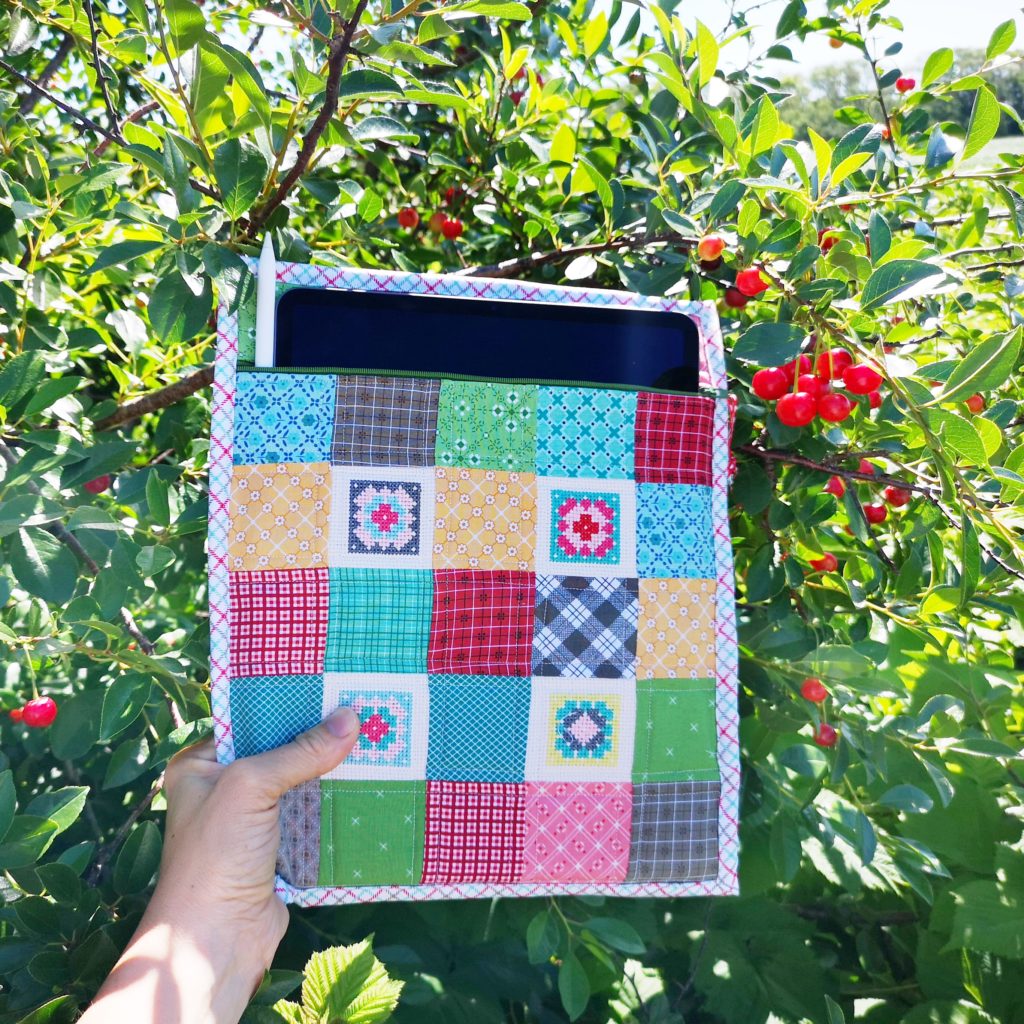 I opted to swap out (4) 2 1/2″ squares for some Granny Square Cross Stitch Squares. Lori Holt is running a fun Granny Square SAL all summer and I just love the handmade feel and dimension the cross stitch squares give. I used Lori Holt's Vintage Cloth 14-count in Barely Pink and Lori Holt's Bee Basic AuriFloss. To find out more or grab the FREE Cross Stitch pattern click HERE.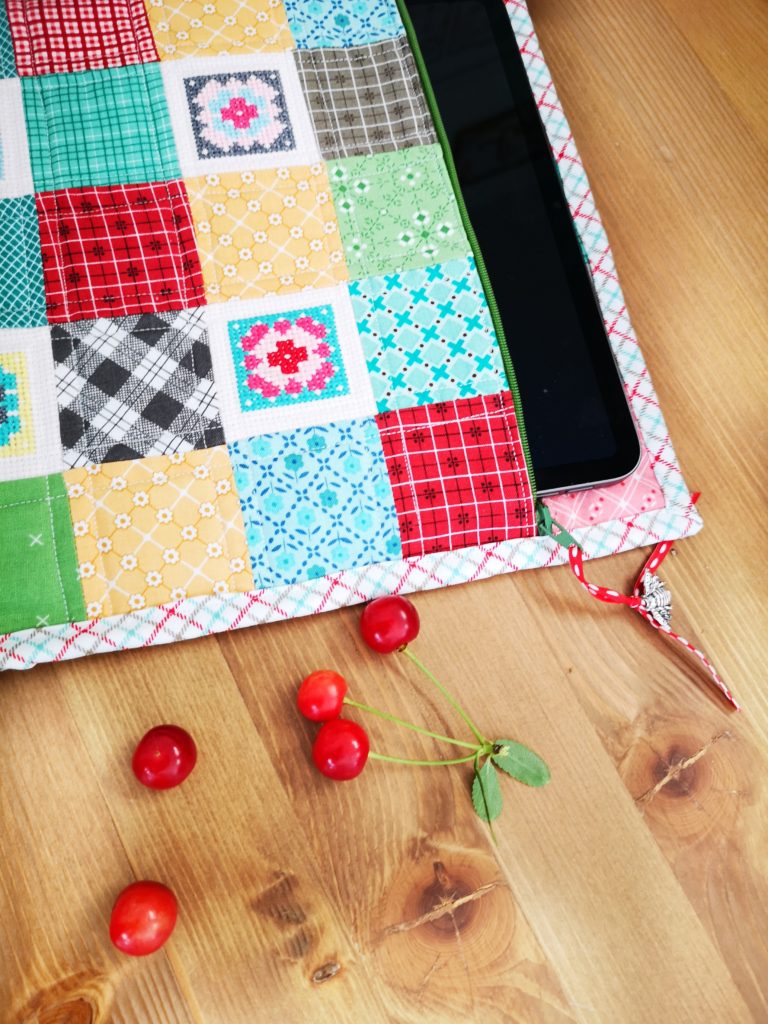 Right now, Bee Sew Inspired and friends are hosting an Organize-Along (a FREE, 8-week, organize your creative space event!). This Ipad Case Tutorial is just one of our FREE tutorials this summer on sewing for organization! We would love to have you join in the fun.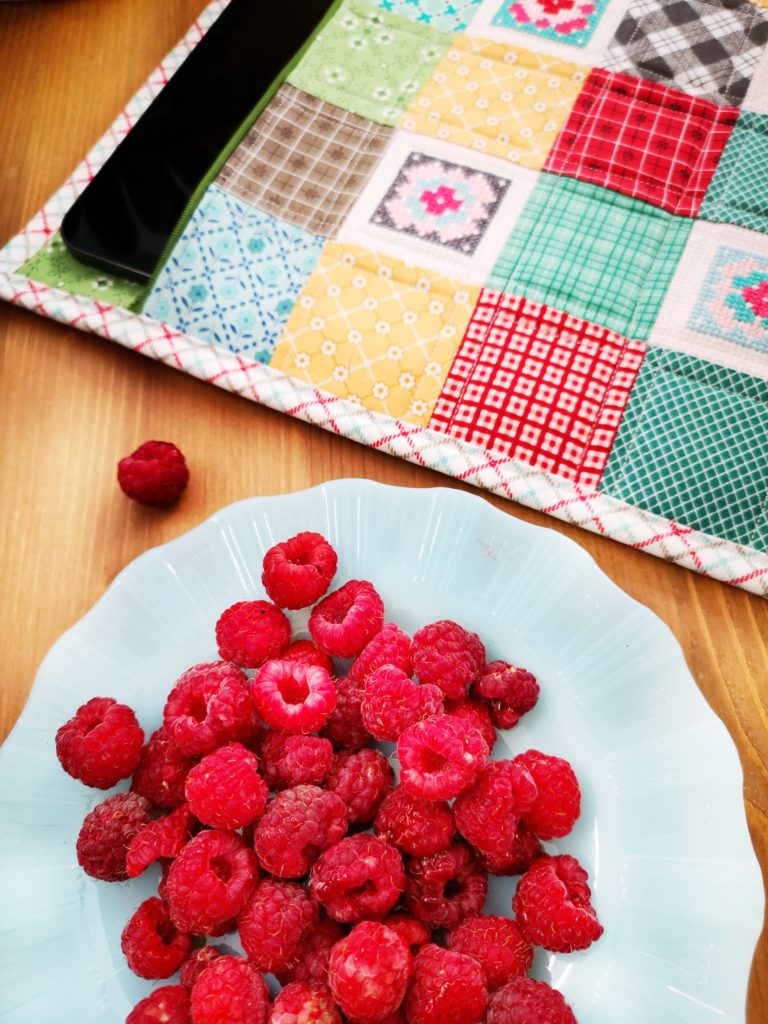 I am so excited with my new Ipad case! I makes me feel organized, creative and ready for my next project on the go! Make sure you are following us @beesewinspired on Instagram for more Organize Along projects and tutorials and don't forget to sign up for our free, weekly, newsletter HERE.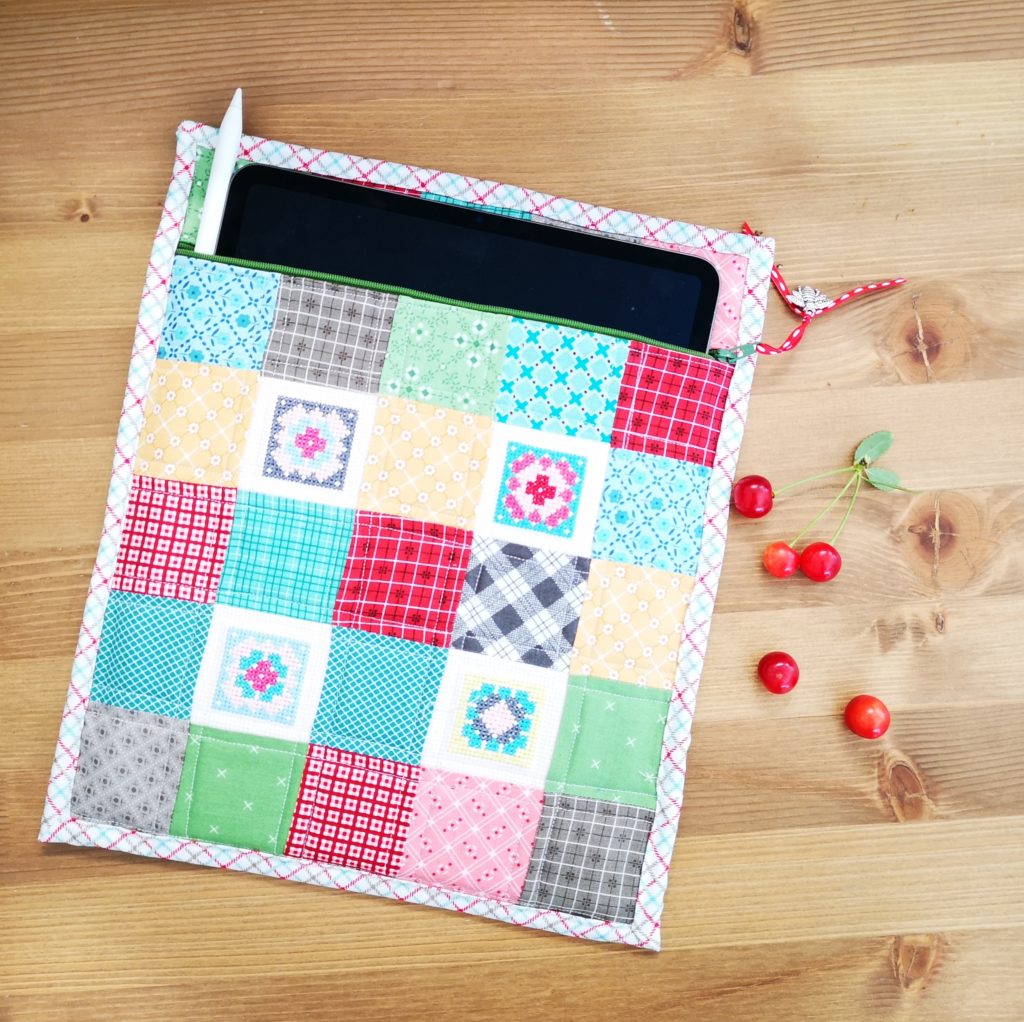 You can find me on Instagram @beesewinspired and on YouTube, where I share more creative content and project ideas! I hope you'll try making one of these fun sewing machine covers. If you do, please tag me @beesewinspired so I can share your creativity with all of my amazing maker friends!