Janet is headed to Hamilton! We are thrilled to share that our very own Janet Wecker Frisch of Great Joy Studio will be hosting a fabulous retreat this October with our friends at Missouri Star Quilt Co. This won't be just any retreat…
This is a Sew Journal retreat!!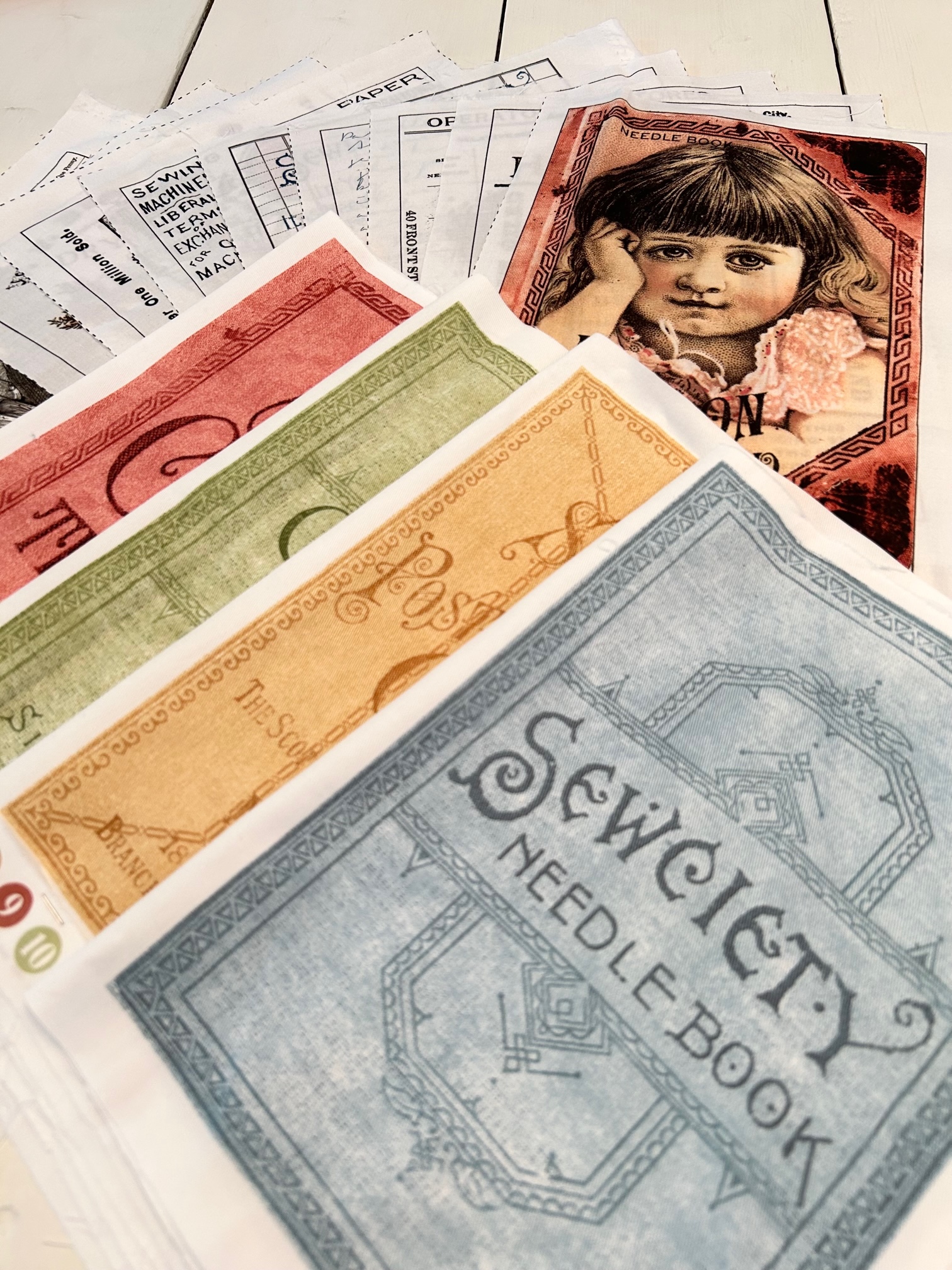 If you have been following along with Janet's recent fabric collections then you know that there has been a bit of a theme. We had Art Journal, Journal Basics, and now, Sew Journal.
One of Janet's passions is creating beautiful fabric journals that feature her art, fabric collections, and collected treasures and euphemera. At this retreat Janet will show you how to make one for yourself! Fabric Journaling makes the most treasured keepsakes and heirlooms and can be a life-long passion.
We hope you will join us in Hamilton October 13-16!
A Note from Janet:
I get lost when designing with ephemera always attempting to best showcase the old advertising and antique illustration. I love to repurpose and reinvent its original intent and allow the visual storytelling sharing to continue on. Tying in scraps of life with snippets of scripture is the heart and soul of image making for me and seems to give the mere making a substantial purpose.

The heart and soul of image making is when I'm able to tie in the snippets of scripture to top it off!
Infatuated with old typography especially antique advertising far back as I remember, I began collecting any that I came across. Long before junk journaling was popular I always had an appreciation for the artistic value that it offered. Never dreaming that my obsession with collecting would become such an adored art form of expression. I suppose the nostalgic properties touch us all.

After acquiring several pieces over time from my parents and grandparents, I knew it was time to make my journal journey a personal one. And since we all have those sentimental photos and pieces from family history please, join me at my first Sew Journal weekend retreat this fall. I hope to create with you side by side.
Thanks,
Janet