We have a precut friendly, beginner friendly quilt to share with you today that we know you're going to love!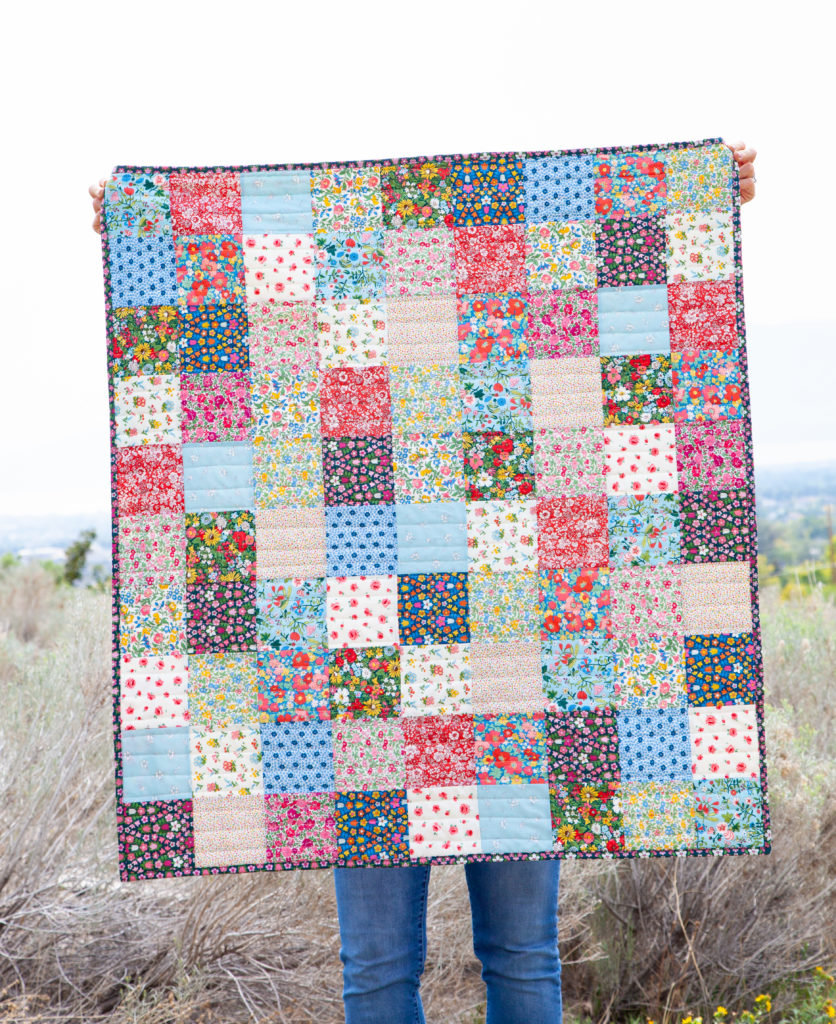 Meet the classic Scrappy Patchwork Baby Quilt featuring fabric from the Flower Show Midsummer collection by Liberty Fabrics.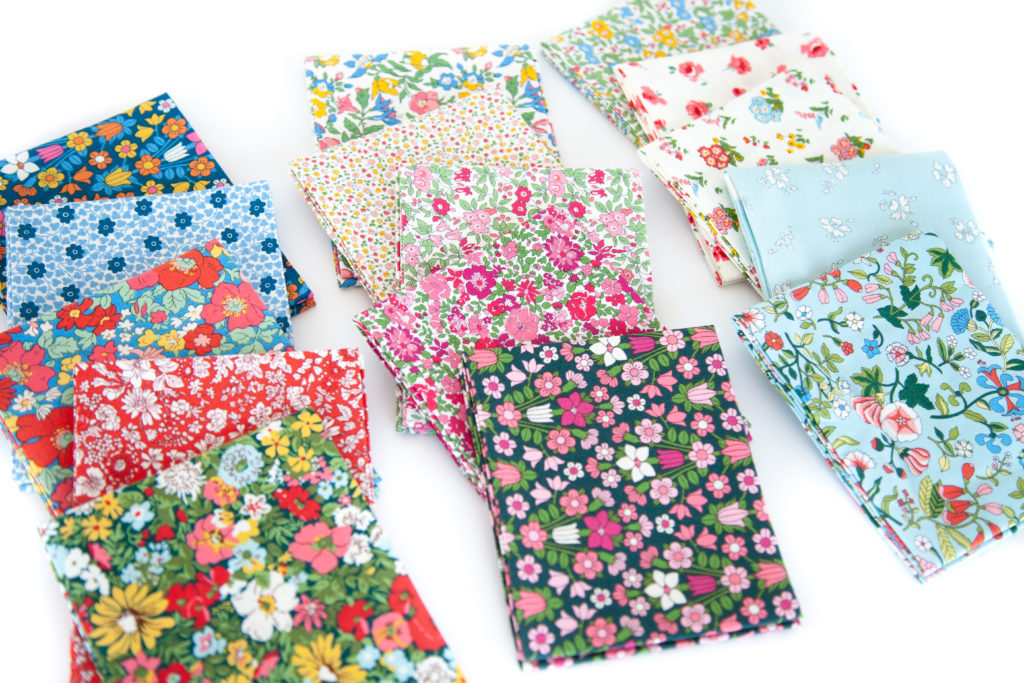 This is the perfect starter quilt for the absolute beginner quilter or anyone who needs a fast project with timeless appeal.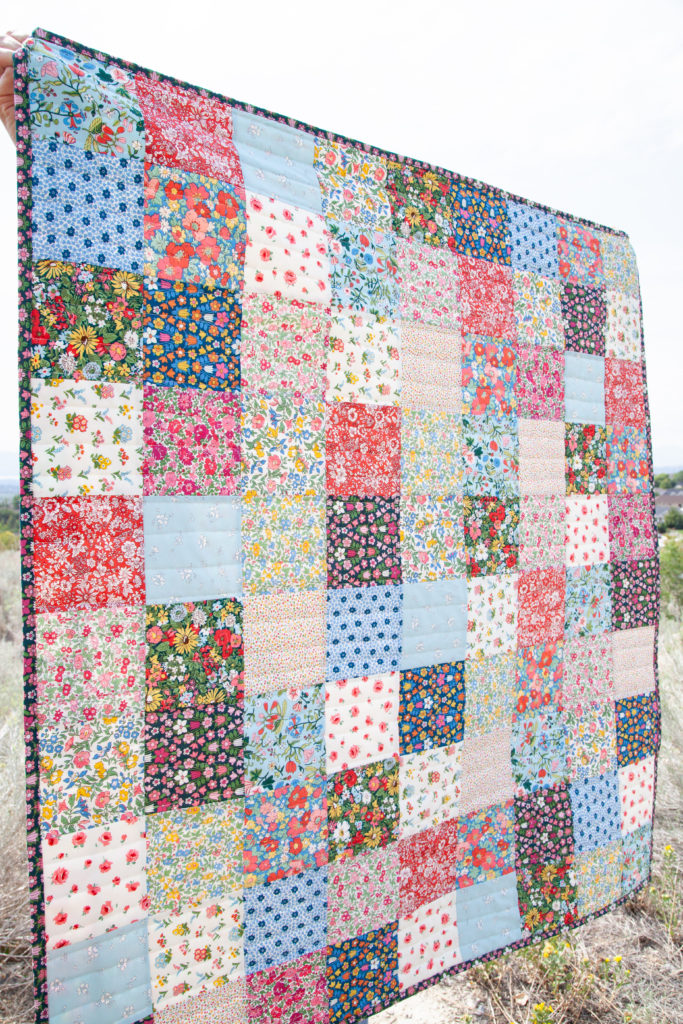 I like to size my baby quilts generously so they can double as a play mat and toddler quilt. This quilt measures 41″ x 55 1/2″. You can easily adjust the size of this quilt to be as small or as large as you like simply by adding or subtracting rows.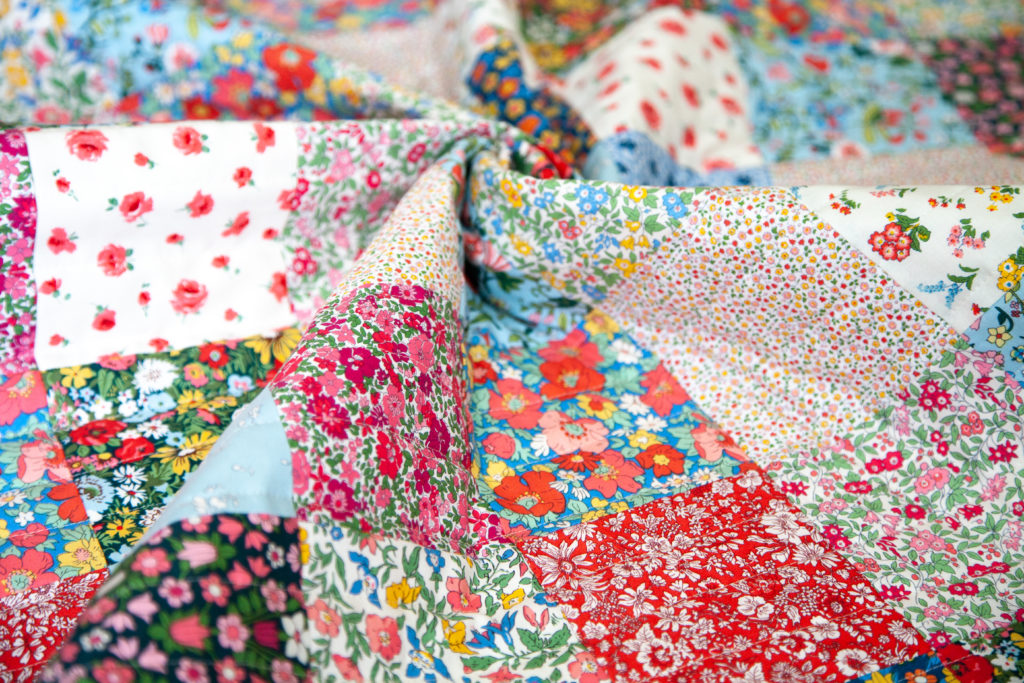 To make this quilt, you will need two 5″ stackers of Flower Show Midsummer.
Lay out the 5″ squares 9 across and 10 down. You can arrange the squares anyway you like. I wanted mine truly scrappy and random looking. My only rule was that I didn't repeat a design twice in any row — both vertical and horizontal. I also tried to alternate light and dark fabrics, but I didn't sweat it if that didn't happen.
Once you have all of the squares laid out, begin sewing the rows together. When your row is complete, press all of the seams in the same direction.
Press the seams for the next row in the opposite direction. By doing this, your seams will "nest" nicely which reduces bulk where the seams join.
Continue pressing the rows in opposite directions, alternating each row.
Next, sew the rows together. After the quilt top is all assembled, you can either press the seams of the rows all in the same direction, or you can press the seams open.
That's all there is to it! This quilt teaches beginners about pressing and nesting seams, which will give them a solid foundation for future projects.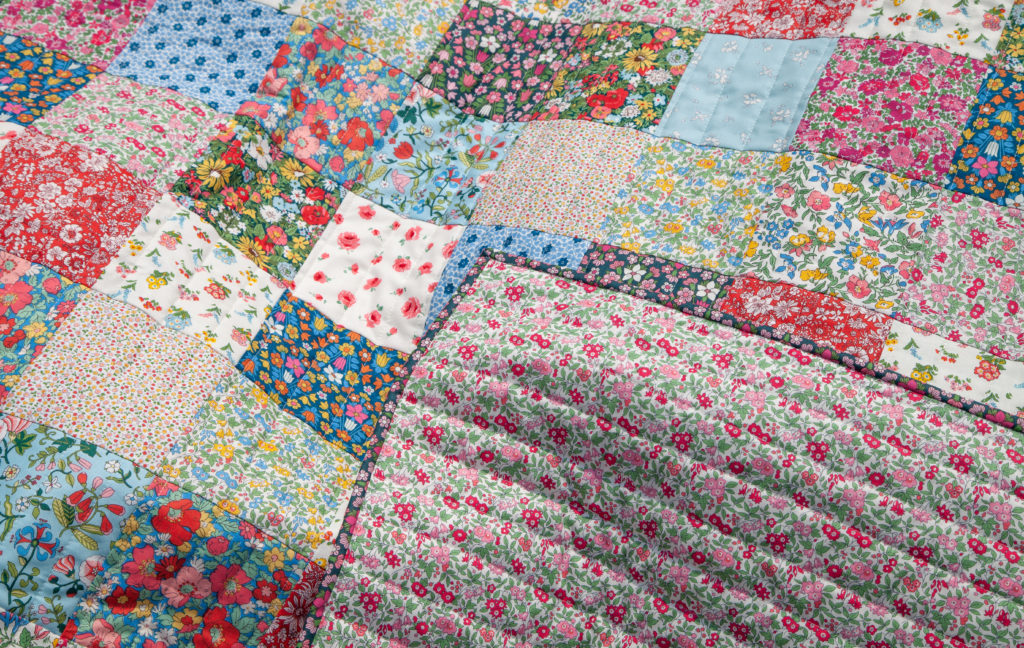 For the quilt back, I used the sweet Forget Me Not print. I used Hampstead Meadow for the binding fabric.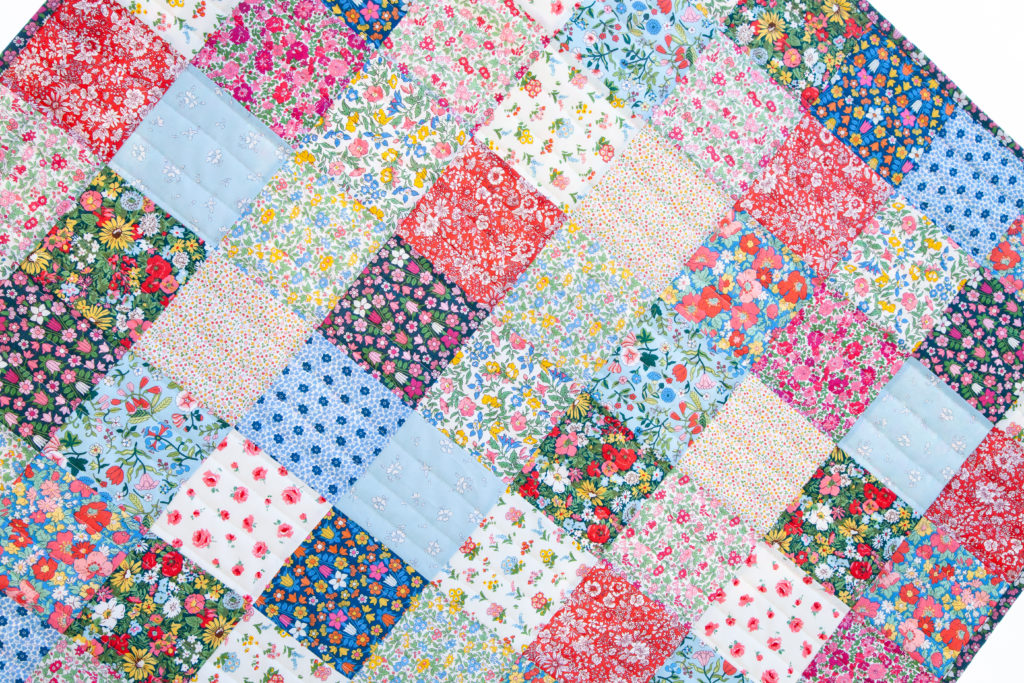 I opted to quilt this using simple straight lines spaced about 1 1/2″ apart. I kept the lines spaced apart because I wanted this quilt to be super soft and cuddly.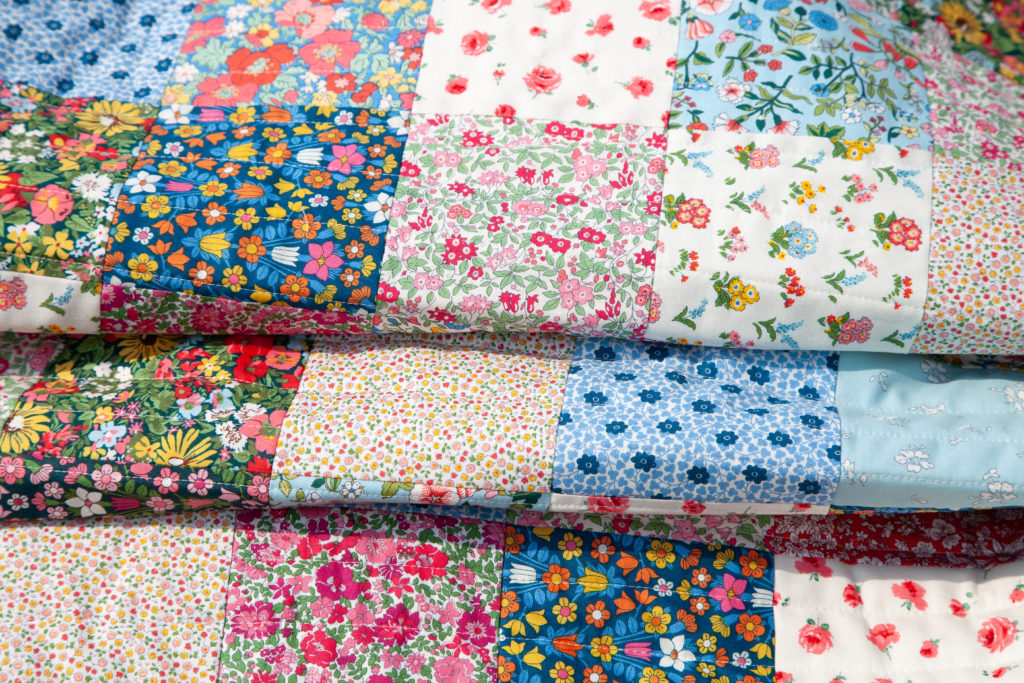 Closely spaced lines look great, but they do add additional structure to a quilt. A general rule of thumb is the more dense your quilting, the more stiff and structured the finished quilt will be. Dense quilting also adds durability. The wider apart the quilting, the softer the drape and warmer (because the layers aren't compacted) your quilt will be. When deciding on the quilting, it's a good idea to first consider how the quilt will be used.
Flower Show Midsummer, by Liberty Fabrics, is available now at your favorite local quilt shops and online retailers. Pick up yours today and share your makes with us on Instagram using #libertyfabrics, #flowershowmidsummer, and tag us @rileyblakedesigns.
Riley Blake Designs is proud to be the official distributor of Liberty Cotton in the United States. Liberty Cotton, by Liberty Fabrics (also known as Liberty of London), is high-quality quilting weight cotton.