Only TWO more days until Christmas! Two days may not seem like a very long time, but it's still plenty of time to whip up a brand new table runner with this fabulous, FREE tutorial from Kristina of Center Street Quilts!
Isn't that so fun?! Kristina made this version in all RBD Basics. She used a mix of Stripes, Swiss Dot, Kisses, Texture (designed by Sandy Gervais), and three basics designed by Lori Holt; Bee Cross Stitch, Pin Dot, and Shabby!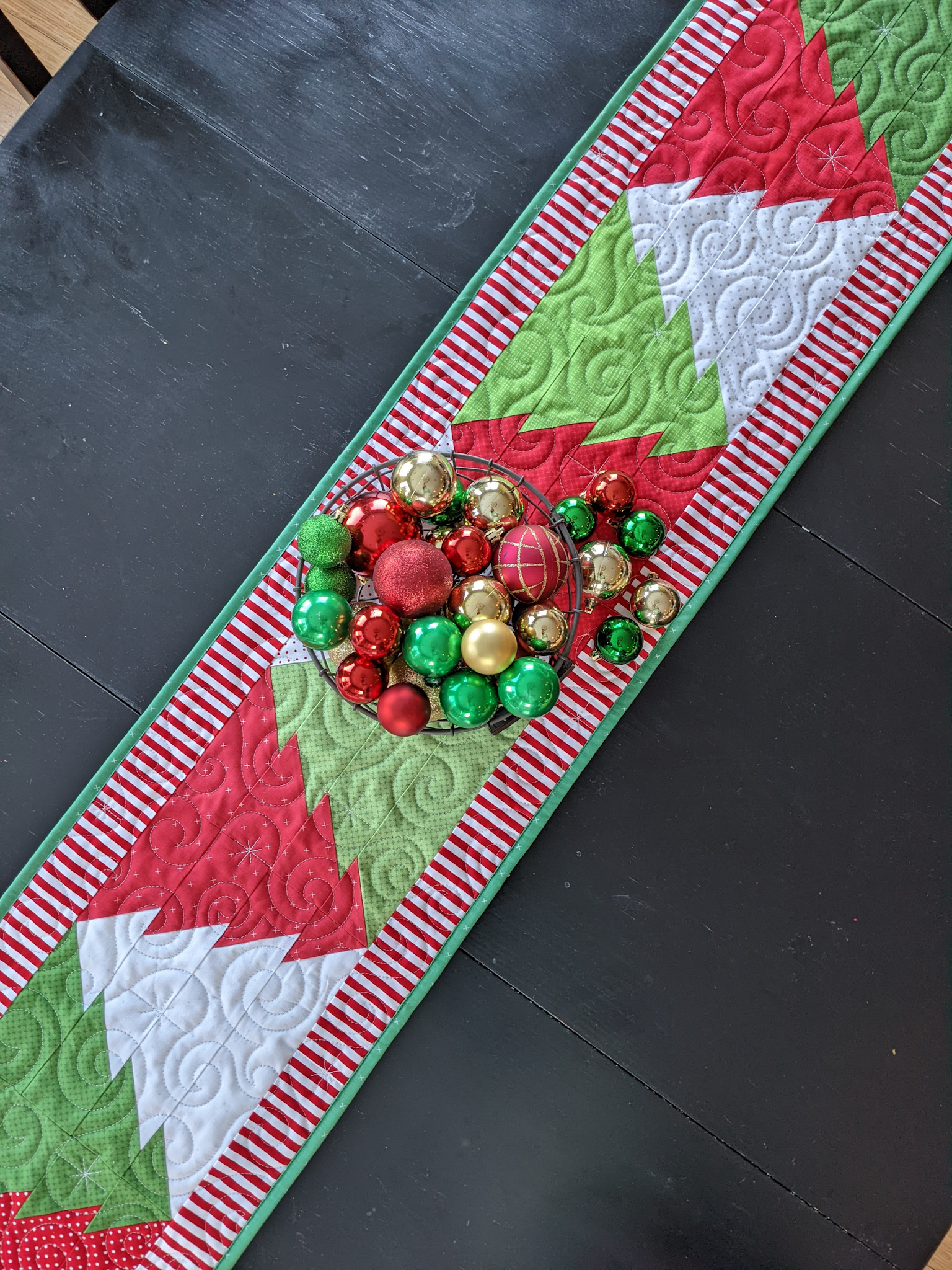 What a perfect table runner to display for the holidays. Happy sewing!
You can shop RBD Basics online or at your favorite local retailer. Want to see the full library of RBD Basics? Flip through our digital catalog!