It's Jenna from Jenna Luedecke Design with my latest "Make it Modern" quilt! I had the honor of testing "Square Box" a quilt pattern from Shankari Paradee.
One of the best parts of quilting is planning the fabric pull. I am naturally inspired by solid and blenders for the front, which makes choosing Riley Blake Designs easy and hard. Easy, because they have the perfect shade and textures of every color. Hard because I have to choose just three fabrics. I am sure you can relate!
Since the very beginning of my quilting journey, I have always chosen my backing first. A little "backwards I know", but you do what works for you! I looked in my stash and immediately, I knew why I had been holding on to those 5 beautiful yards from Keera Job's Garden Party 2020 collection. Talk about make you jaw drop open! Inspired by the backing I knew which of the Riley Blake Basics that would compliment it!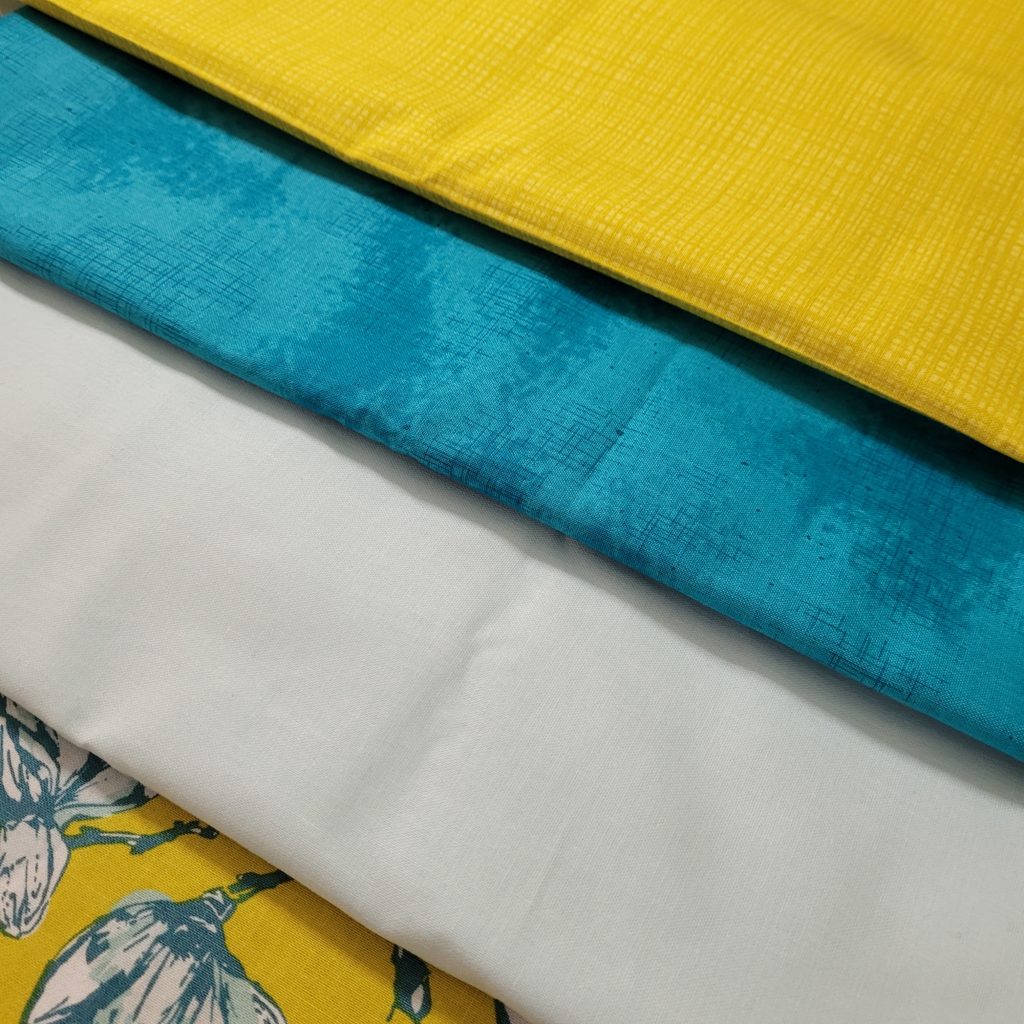 I chose three different Riley Blake Basic fabrics. The first was a rich blue Shabby in Azure for the background, because of it distressed texture it made a effortlessly transition between blocks. The eye catching fabric Textures in Citron was my my pop of color! The original pattern calls for 2 fabrics, I couldn't resist the secondary design of the pattern. I decided I would spice it up by adding a third fabric in Confetti Cottons in Bleached Denim. And adding it was exactly the depth that I was trying to achieve in this pattern!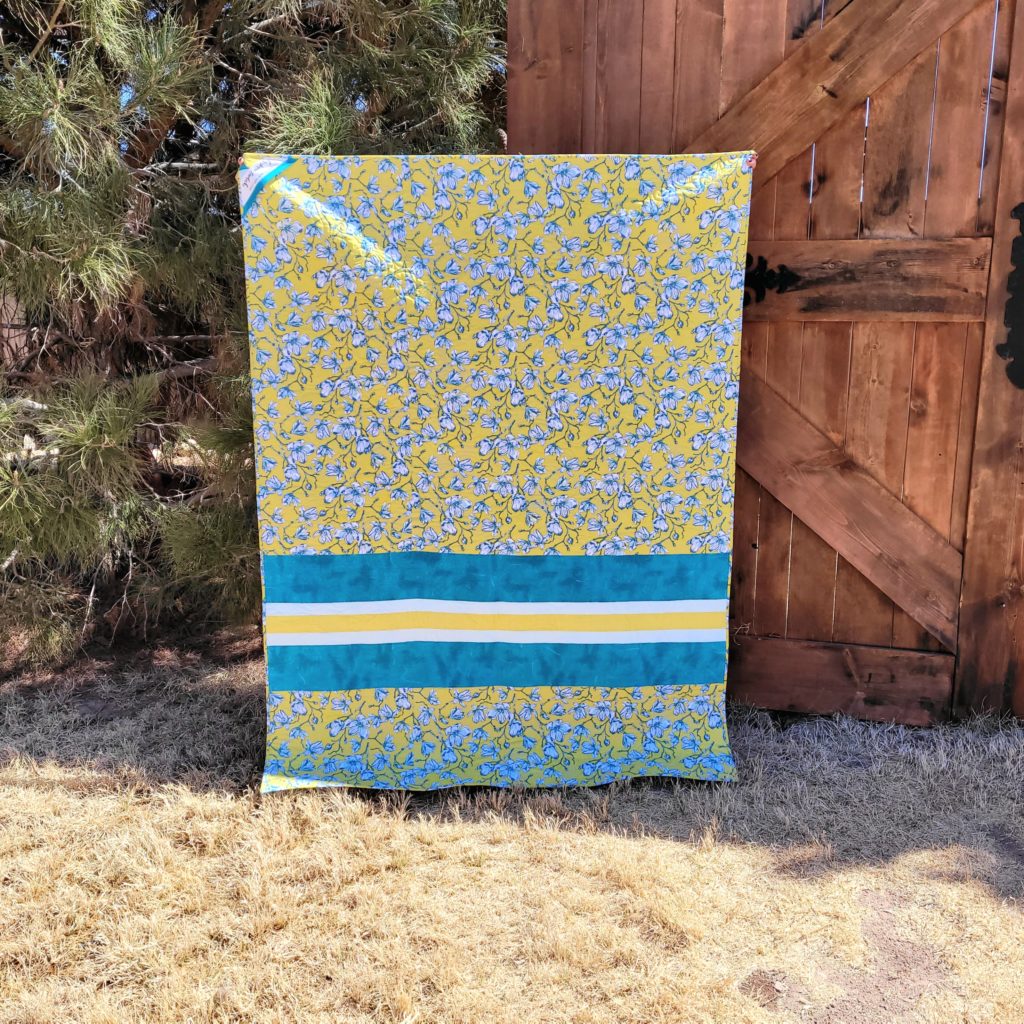 I am a believer of "happy accidents" like miss cutting your backing, and embellishing it to make it even more inviting!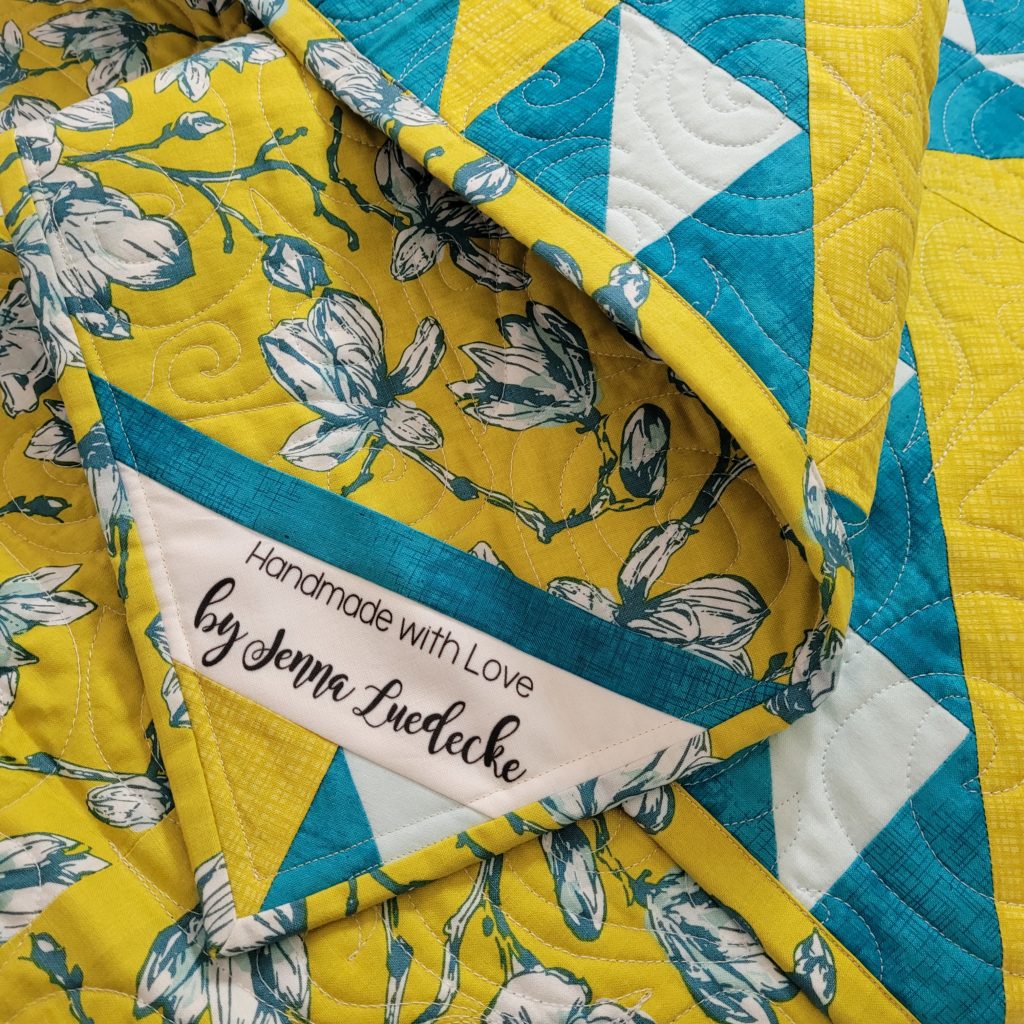 Aren't those mixed textures playful and complimenting with each other! Oh and the cherry on top, is a scrappy label, completes any project!
Happy Quilting, Jenna