Today we are excited to introduce you to Amanda Castor!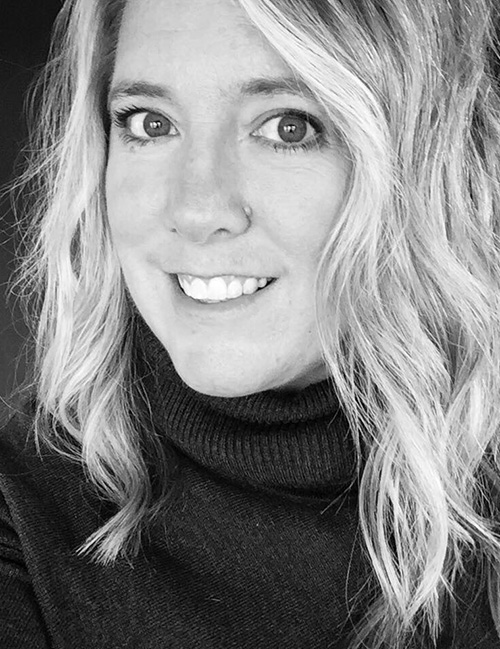 Amanda Castor is a quilt designer and founder of Material Girl Quilts. She loves to sew, craft and most importantly, quilt. Her style is inspired by traditional quilts with a modern flair. Fresh patterns and colors are what makes her heart sing. Amanda enjoys sharing handmade items and ideas with others and hopes to never stop finding new things to create. In her free time, Amanda enjoys hanging out with her husband, son and lovable boxer pup. You can learn more about Amanda and her designs at Material Girl Quilts or on Instagram @materialgirlquilts.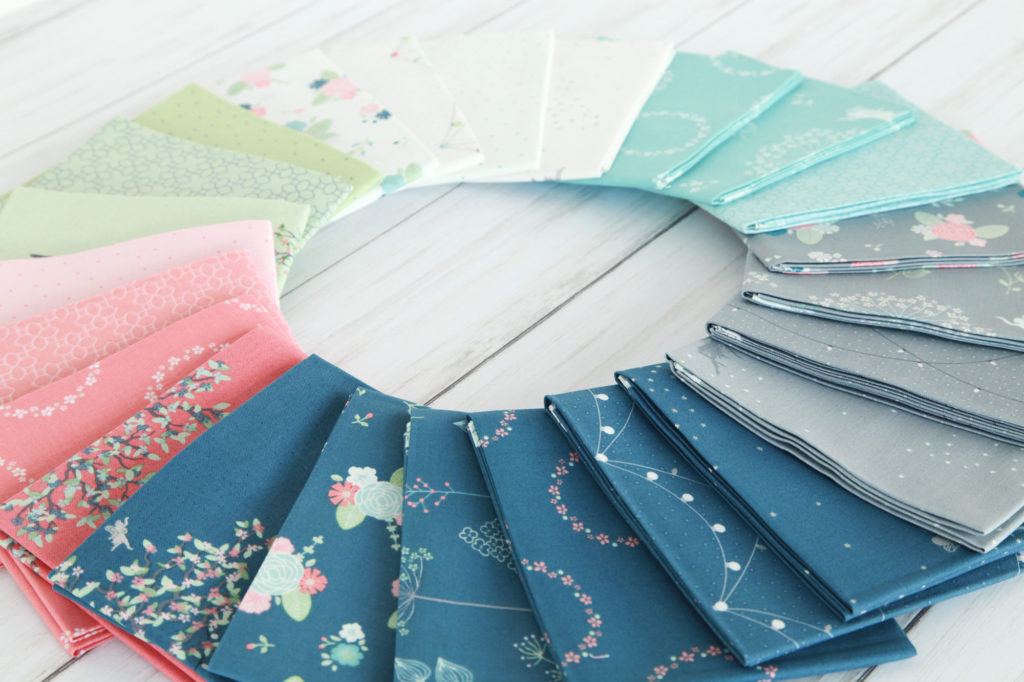 Amanda's newest fabric collection, Fairy Edith, is filled with fairy magic – from delicate florals and miniature party lights to sparkly fairies flying through the night sky.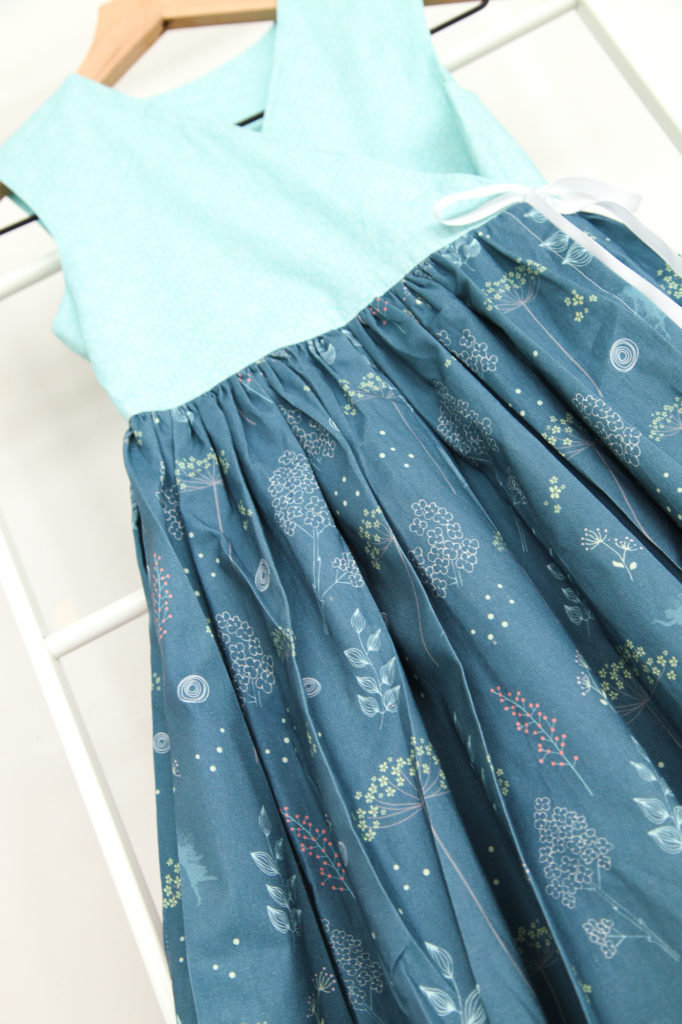 The Fairy Edith fabrics look absolutely enchanting in this little child's dress. The lovely denim blue Wildflower print paired with the aqua bodice creates a truly beautiful timeless piece.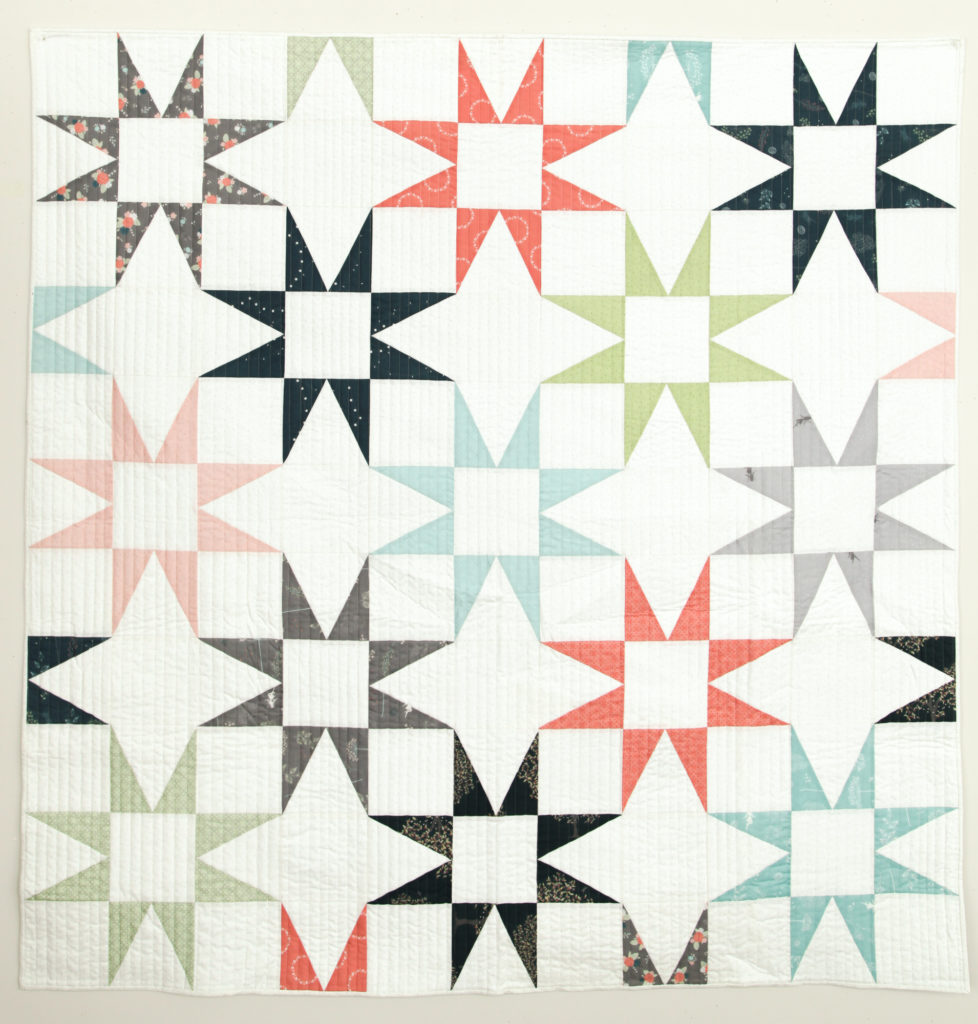 You can see how these fabrics are equally beautiful in this SEEING STARS quilt. LOVE!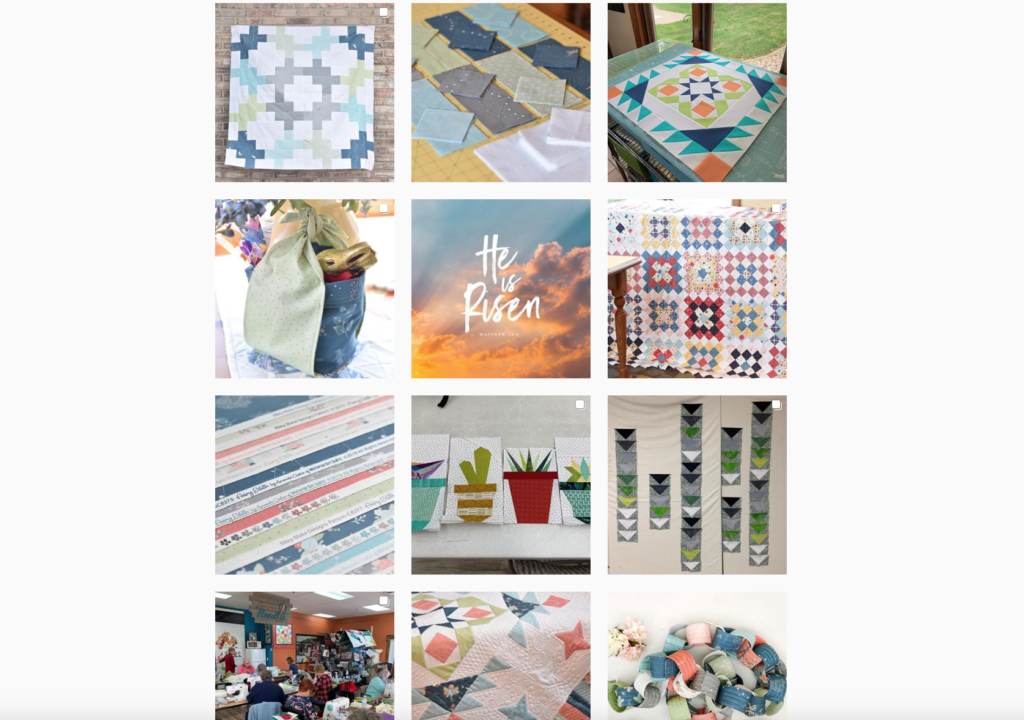 You'll find Amanda on Instagram @materialgirlquilts, where her feed is curated with loads of project ideas and inspiration!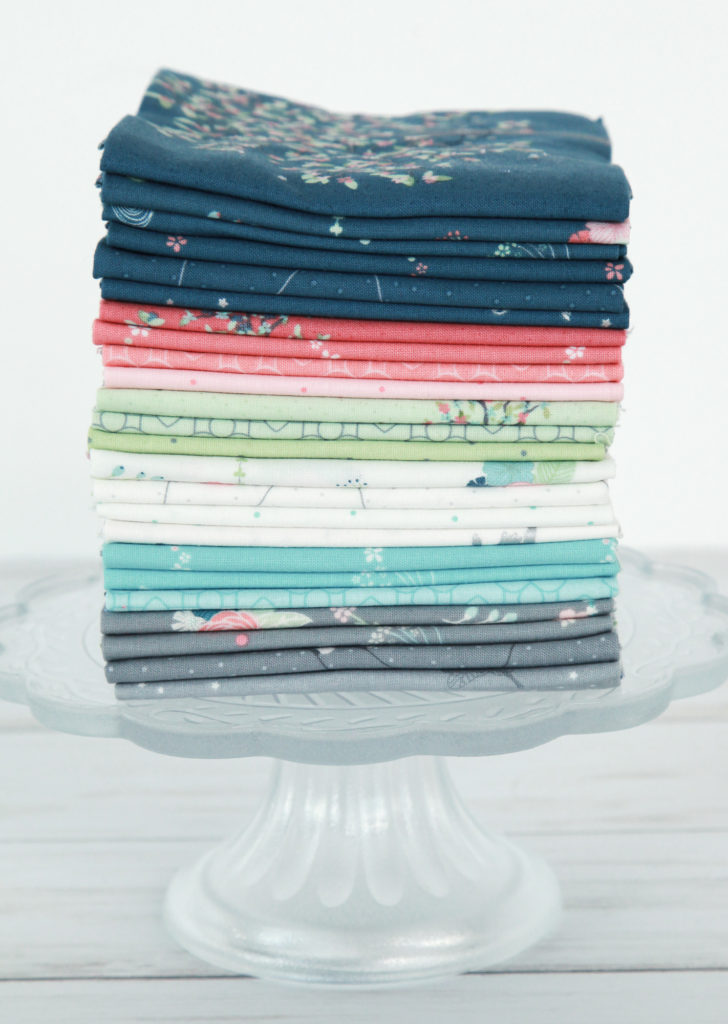 In order to get to know Amanda better, we gave her a list of words in alphabetical order to which she could give any reply that came to mind. Enjoy this fun and refreshing look at life from Amanda's unique perspective!
Annoying: loud chewing!
Begin: somewhere – just take the first step.
Can't: I can't crochet (or knit).  I've tried, but it just doesn't work for me.
Don't: stop believing 🙂
Exceed: I may exceed the speed limit more often than not (sshhhh!)
Family: What matters most to me on this earth.
Grand: Grand Cayman – join me here on a Quilt Retreat at Sea cruise in May 2020 
Hero: We are big Marvel fans in our house and Thor is my favorite Superhero.
If: If I only had a brain – tee hee!  It's the first thing that popped into my head!
Jokes: My hubby is the king of dad jokes.
Knowledge: is power.
Lost: Being lost in the wilderness is a fear of mine.
Monday: Back to work.
New York: The Big Apple (and way too big of a city for this country girl)
Open: Open windows in the springtime and smelling the fresh cut grass of the new season is one of my favorite things.
Photos: I take a ton of them (just ask my son).
Quilts: We have quilts on every bed and in every corner of our house.
Ring: The new doorbell that everyone I know seems to have.  Ours is just the good old fashioned chiming doorbell 🙂
Sewing: is my stress reliever.
Tricky: always makes me think of my youth and Run DMC (It's tricky to rock a rhyme, to rock a rhyme that's right on time, it's Tricky – Tricky, Tricky, Tricky)
Unique:  One of a kind.
Vacation: My favorite vacation spot is the beach.
When: I grow up, I want to be just like my Mom.
X-ray: The worst x-ray I've ever had was on a broken elbow when I couldn't straighten my arm.  Not fun.
Yes: The most important word I've ever said, when my husband asked me to marry him.
Zodiac: My zodiac sign is Aquarius.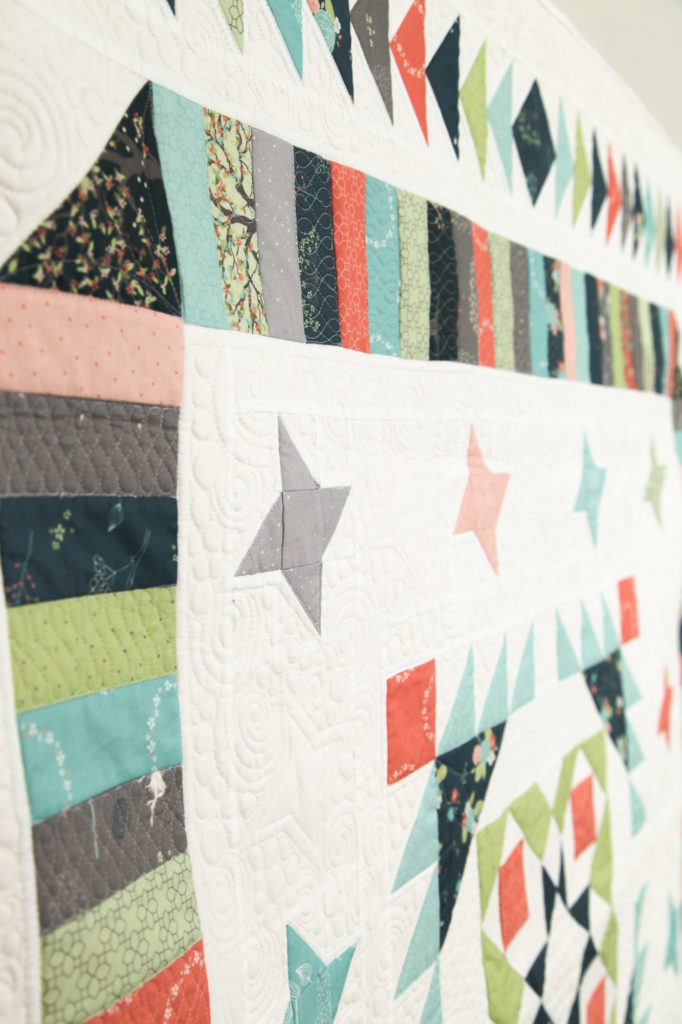 What fun answers! Thank you, Amanda, for allowing us to get to know you! Amanda's Fairy Edith fabric collection is available now at your favorite local and online quilt shops so be sure to pick up yours today…..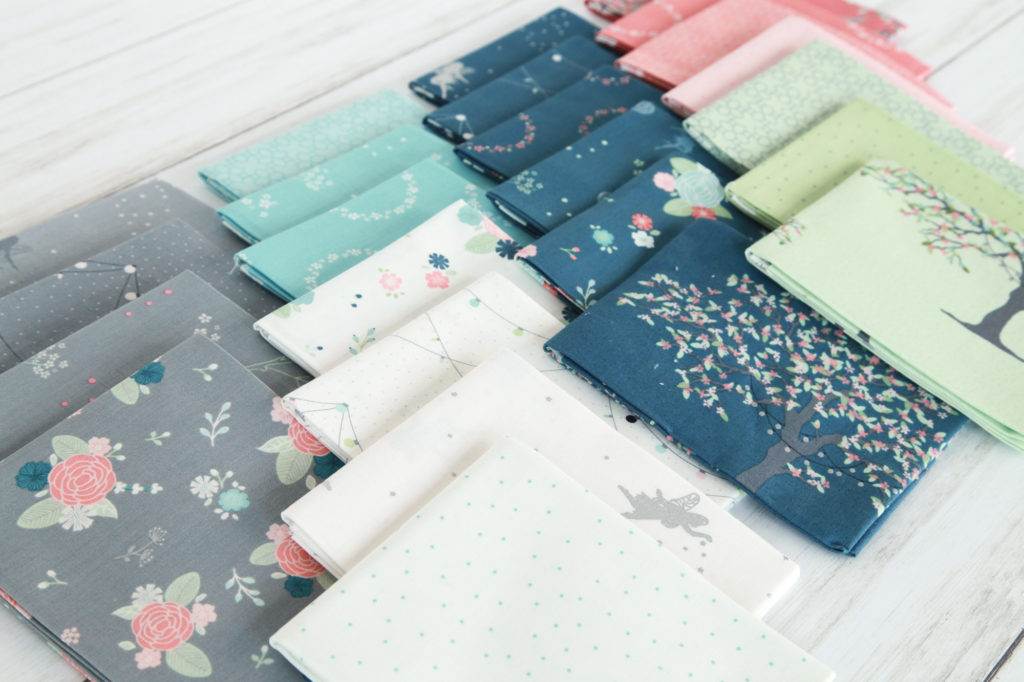 ….Or hop on over to our Riley Blake Designs Instagram feed to find out how you can win this FREE Fat Quarter bundle of Fairy Edith!
Happy Sewing!