Today we are excited to introduce you to Amanda Herring of Amanda Herring Designs!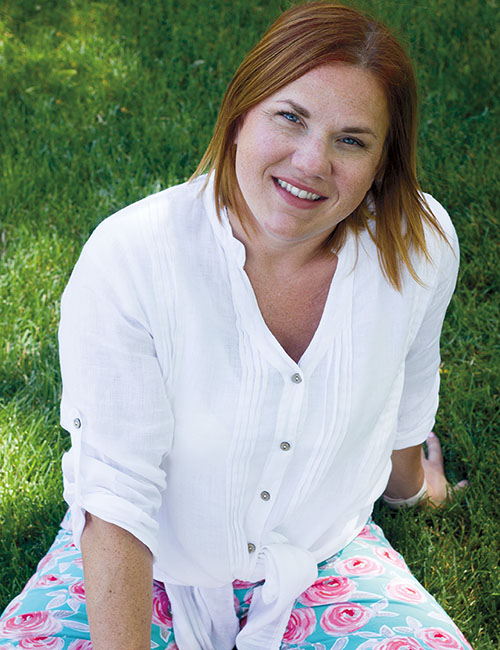 Amanda has been creating from a young age. She learned to sew at 10 years old and hasn't stopped since. In college she studied art, art history, fashion design and interior design. Several years later, when she added quilting to her life, she was finally all "pieced" together. At last, at the tender age of 32, she knew what she wanted to be when she grew up! A quilter!
In 2010 Amanda completed her first line of fabric for Riley Blake Designs called Sweet Divinity, and she has been designing with us ever since@
Amanda loves making quilt patterns and designing fabric and her love of color and flair for design show in her creations. And what, you may ask, is her favorite creation? Her answer never changes….her family.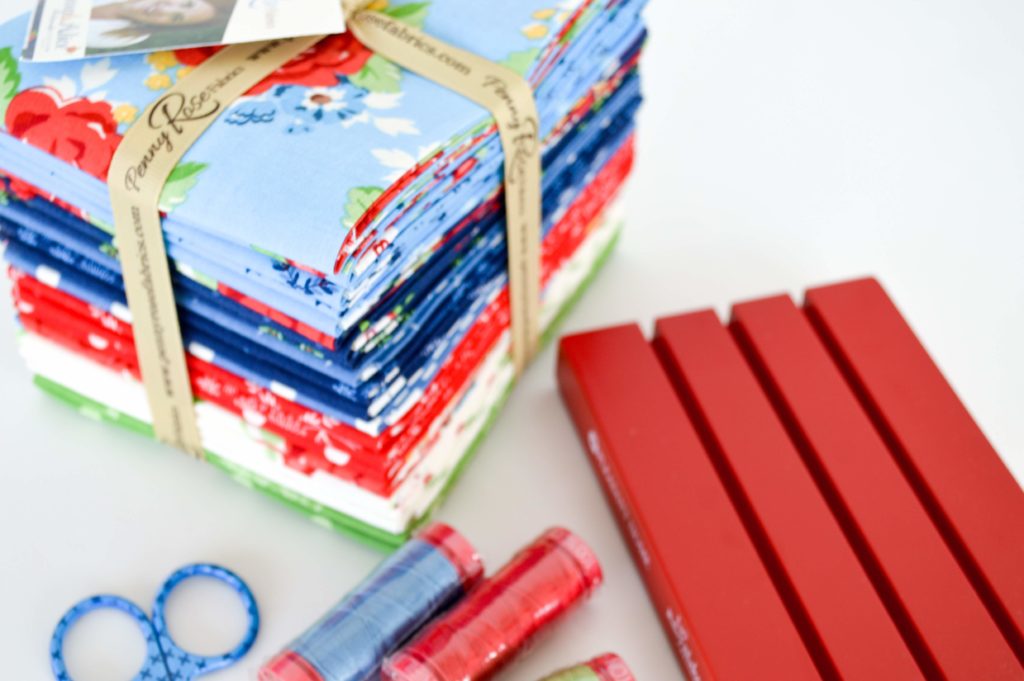 Amanda's newest fabric line, Harry & Alice, is a thoughtfully curated collection of traditional florals, stars, and stripes in beautiful shades of cream, red, blue and green.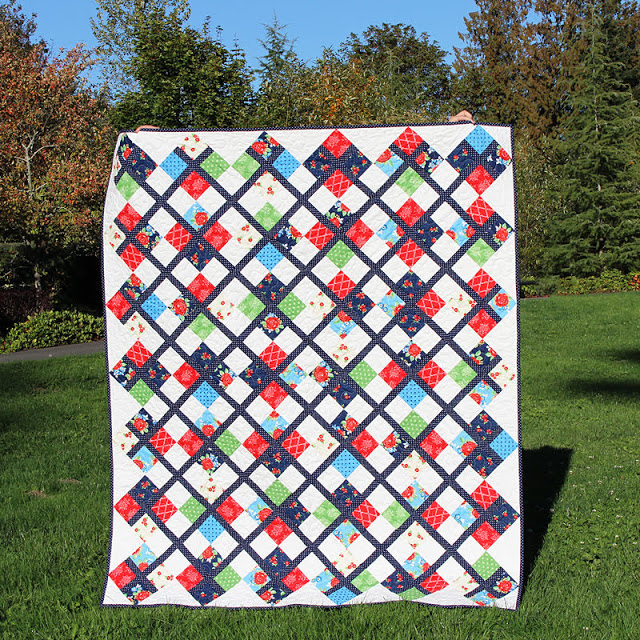 One look and you'll fall in love with this gorgeous color combination. This fun "Preppy Quilt" was made by Melanie of A Bit of Scrap Stuff. Take a closer look and grab the link to the tutorial on her BLOG.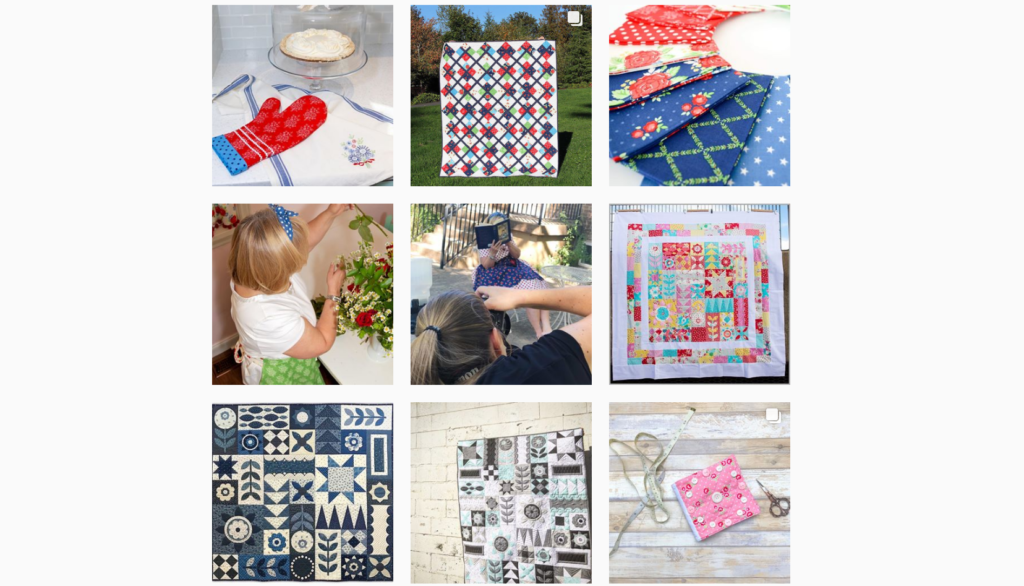 You'll find Amanda on Instagram @amandaherringdesigns. Be sure to follow her Insta feed for fabric updates plus loads of gorgeous photos, ideas and inspiration!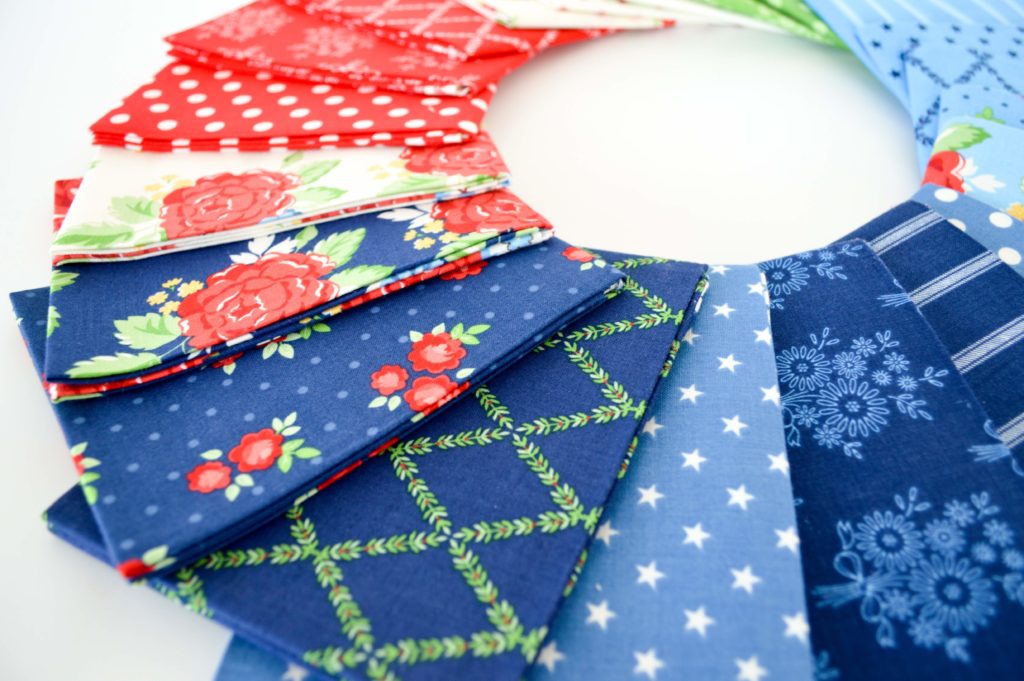 In order to get to know Amanda better, we gave her a list of words in alphabetical order to which she could give any reply that came to mind. Enjoy this fun and refreshing look at life from Amanda's unique lens!
Annoying: Sewing on an empty bobbin for a long time.
Begin: As Mary Poppins would say, the beginning is the best place to start.
Can't: I can't seem to give up coke, no matter how hard I (don't) try.
Dogs: The best kind of people.
Extra: I always have several kinds of gum in my purse so that I have extra to share.
Family: My anchor, my safe place.
Great: Great googly moogly is one of my husbands favorite phases to throw around.
Hero: My husband is my hero, he is always supporting me no matter what crazy thing I have decided to do.
If: If I could chose one thing that I would never have to do again it would be grocery shopping.
Jokes: I live with a 15 year old boy, so there's a lot of 15 year old humor.
Keeper: I'm a huge Harry Potter fan, I can't wait for the next movie.
Lake: I always wanted to go to a summer camp on a lake someplace on the east coast.
Monday: Let's not.
Next: Where will Harry and Alice go?
Open: An open heart is the heart of a warrior
Possibility: Working in my pajamas is always a possibility.
Quilts: What love looks like in fabric form.
Rollercoaster: Expedition Everest in Animal Kingdom is my FAVORITE ever!
Sewing: I just purchased a new Baby Loc serger and I love sewing with it.
Tricky: I'm super excited for Halloween this year, I've got a great costume!
Undo: Since I work primarily in digital forms, I sometimes catch myself saying command + z out loud when I goof up when I am not at my computer.
Vacation: Can't wait to spend Christmas in the south of France
Window: I have a bird feeder on my window at my desk and the birds have become quite comfortable with me. I love it!
X-ray: I have had lots of x-rays and no broken bones!
Yarn: Make ALL the tassels.
Zoo: Not my zoo, not my elephants. Although, I do have a dream of hanging out with an elephant.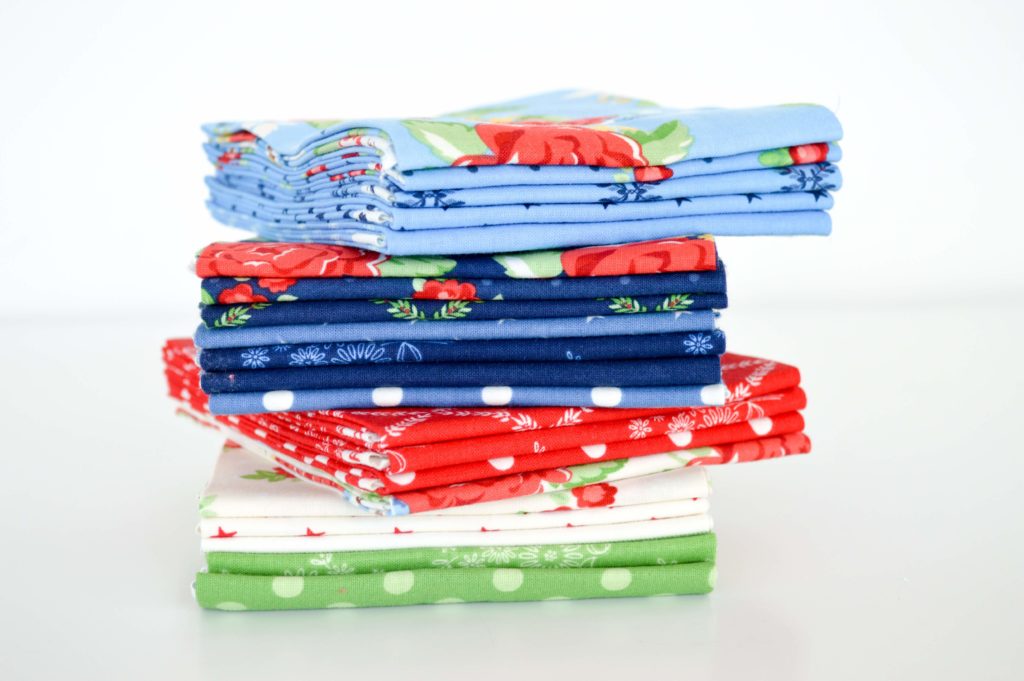 What fun answers! Thank you Amanda, for allowing us to get to know you! Amanda's Harry & Alice fabric collection is available now at your favorite local and online quilt shops so be sure to pick up yours today…..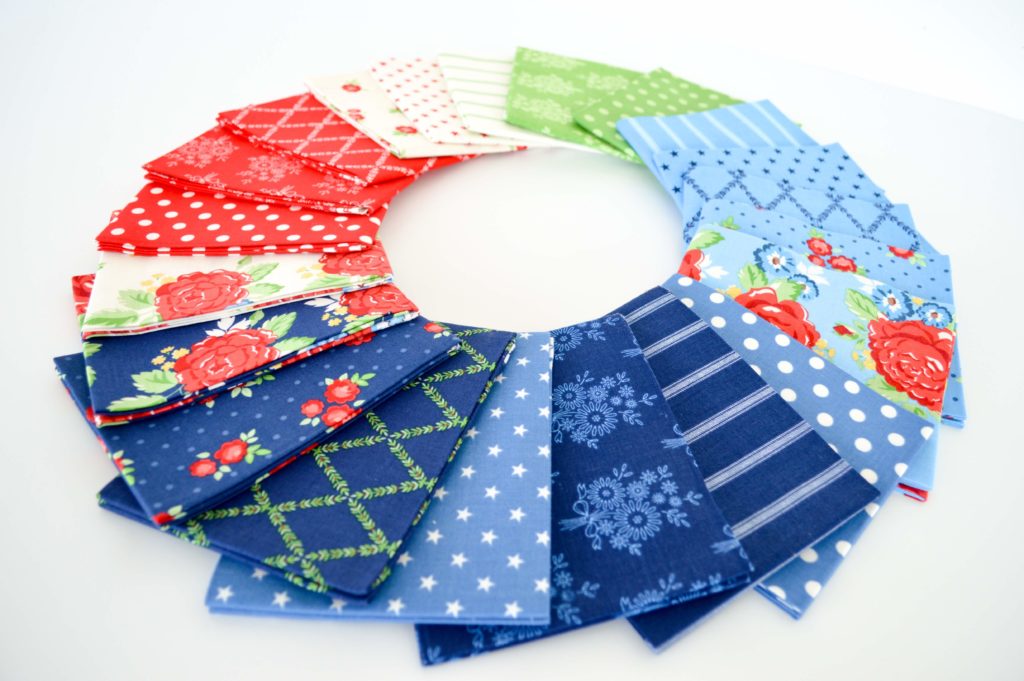 ….Or hop on over to our Riley Blake Designs Instagram feed to find out how you can win a FREE fat quarter bundle of Harry & Alice!
Happy Sewing!