Today we are excited to introduce you to Christopher Thompson, aka The Tattooed Quilter!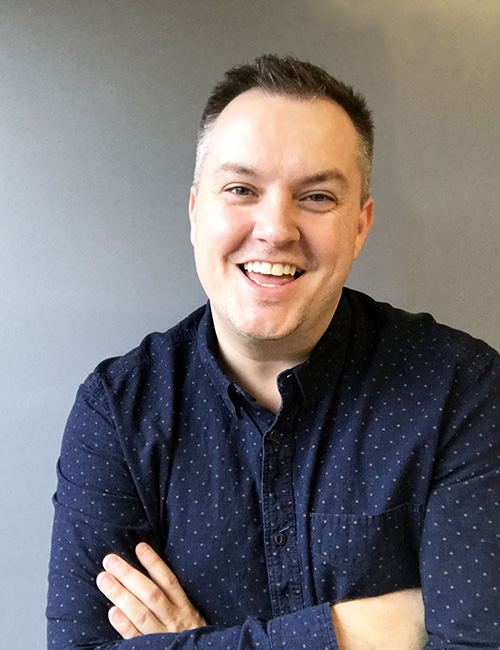 Christopher Thompson is a New York City based quilt designer in the fashion industry who puts his own creative spin on style. His perspective, modern. His preference, graphic. His approach, 100% unassuming. Before he could even walk or talk, he sat underneath the quilt frames of three generations of award-winning masters. Raised with quilting as a backdrop—color, pattern and design were part of his regular diet.
Today, Christopher gleans most of his inspiration from the New York City buzz and his work in the fashion industry—where color and print are the critical foundation of every design. He loves finding the balance between print scales and mixing it with a complementary or contrasting solid color.
When not quilting, Christopher enjoys the sights and sounds of the Big Apple. From Central Park to the Lower East Side and everywhere in between, he loves exploring the city that never sleeps with his french bulldog, Edie. Learn more about Christopher at  thetattooedquilter.com.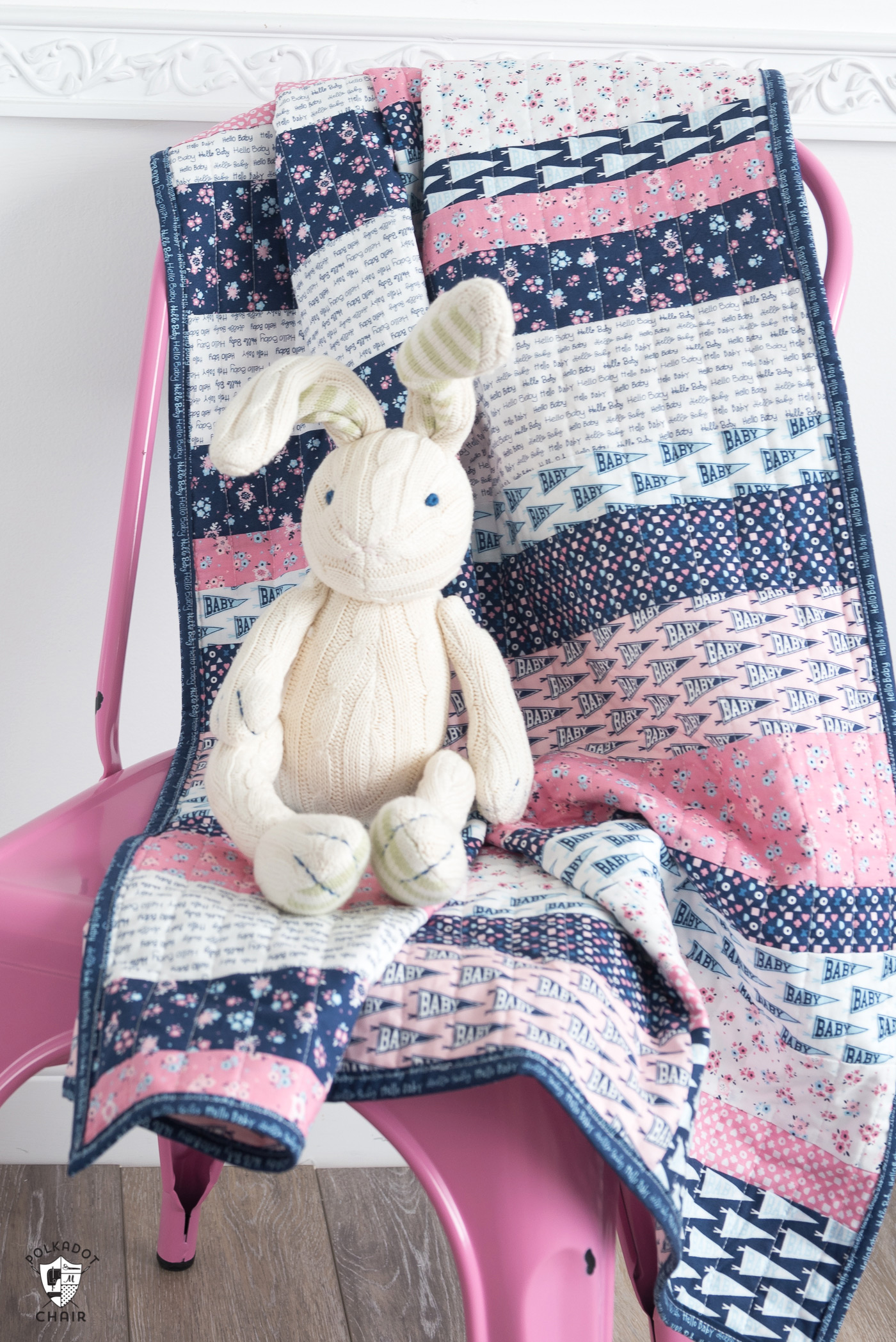 Christopher's newest fabric line, Hello Baby! is an adorable collection of floral, text, and banner prints that can mix and match or stand alone. This adorable strip quilt highlights the pink and navy prints in the collection. The free tutorial for this baby quilt can be found at the Polka Dot Chair.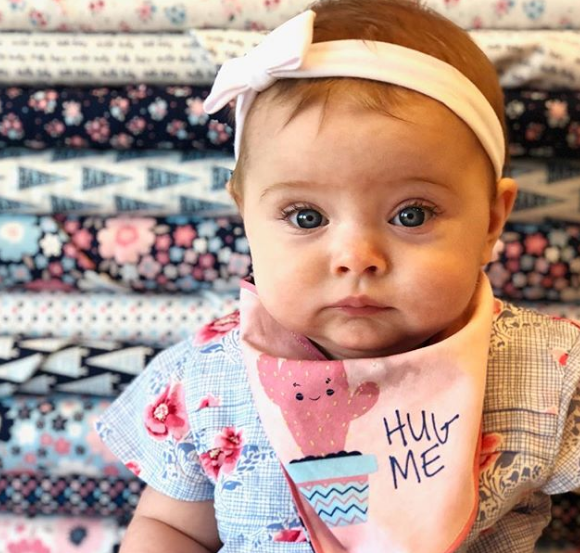 The Hello Baby also features a baby bib panel so you can make the cutest little drool catchers you ever did see!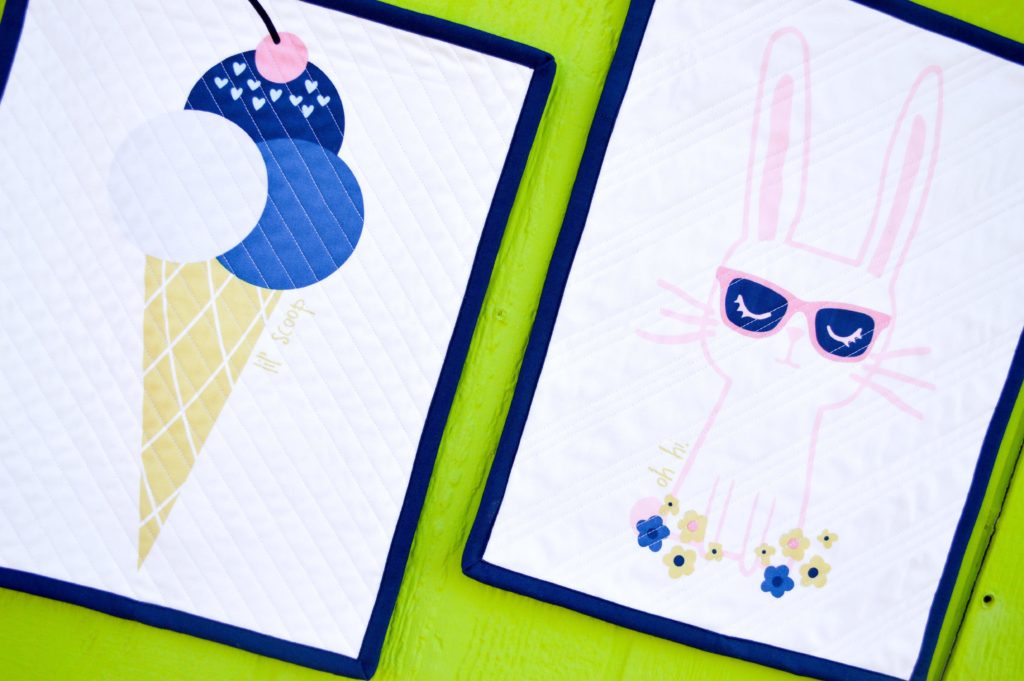 And don't forget these adorable panels that can be made into pillows or fabulous wall hangings, perfect for the nursery!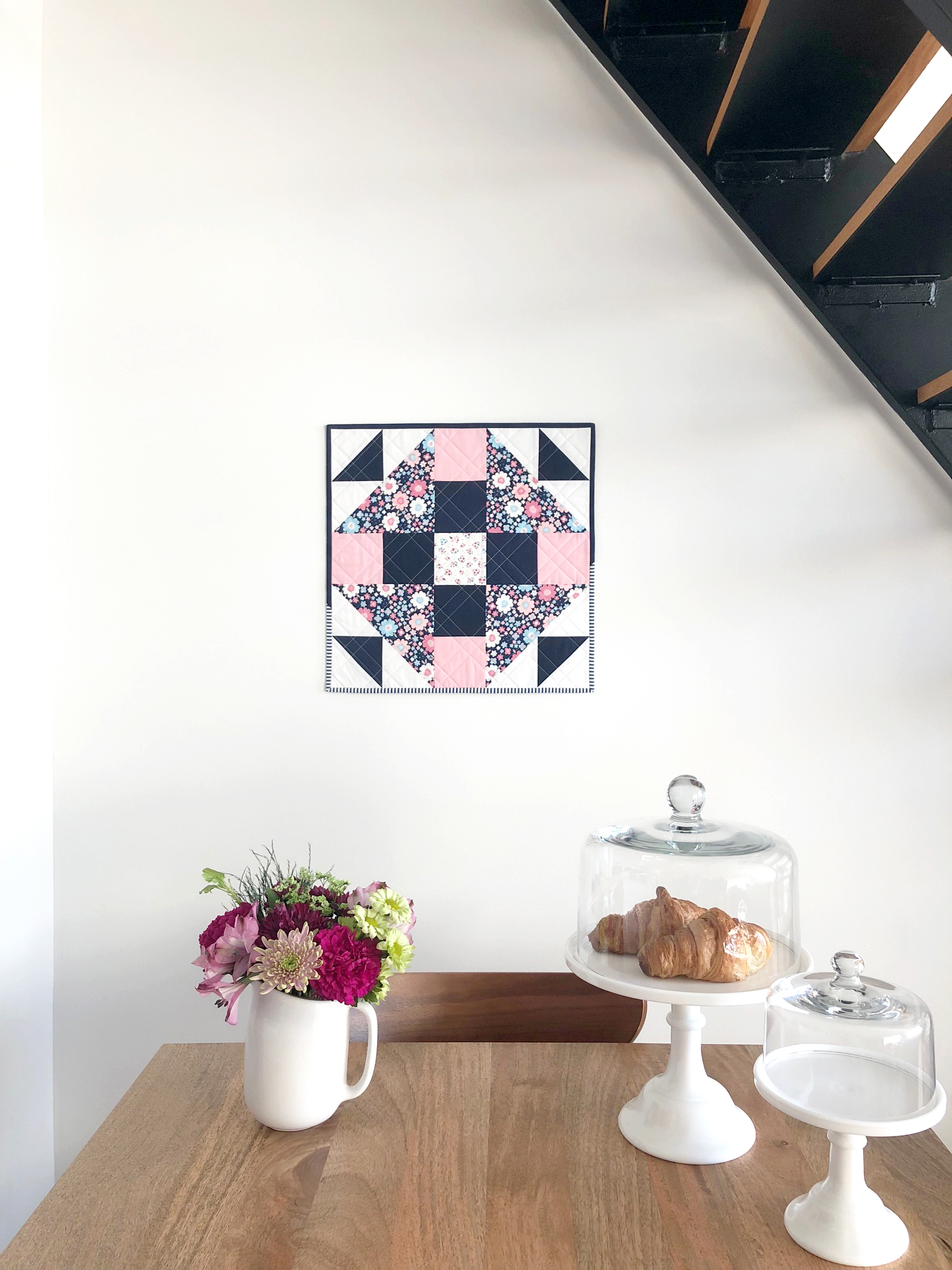 Christopher enlarged Block #2 of the Meet the Makers Quilt to create this gorgeous mini quilt – the perfect size to hang on the wall, don't you think?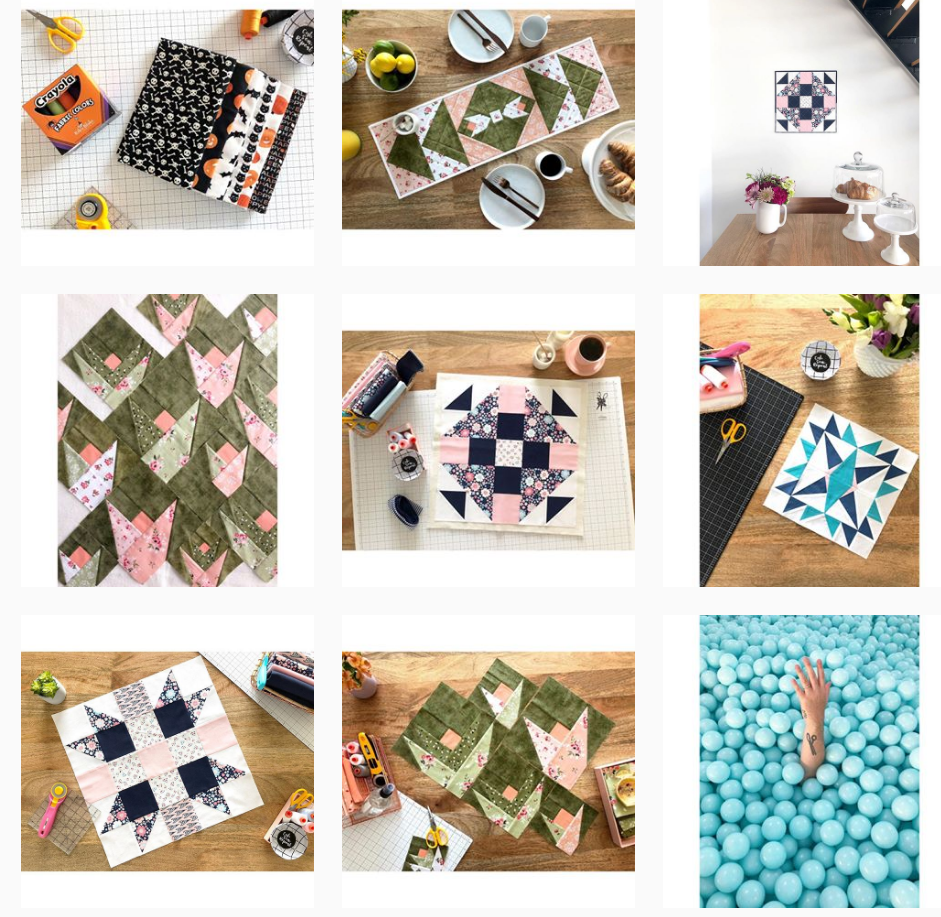 Check out Christopher's Instagram feed @thetattooedquilter for lots of ideas and inspiration!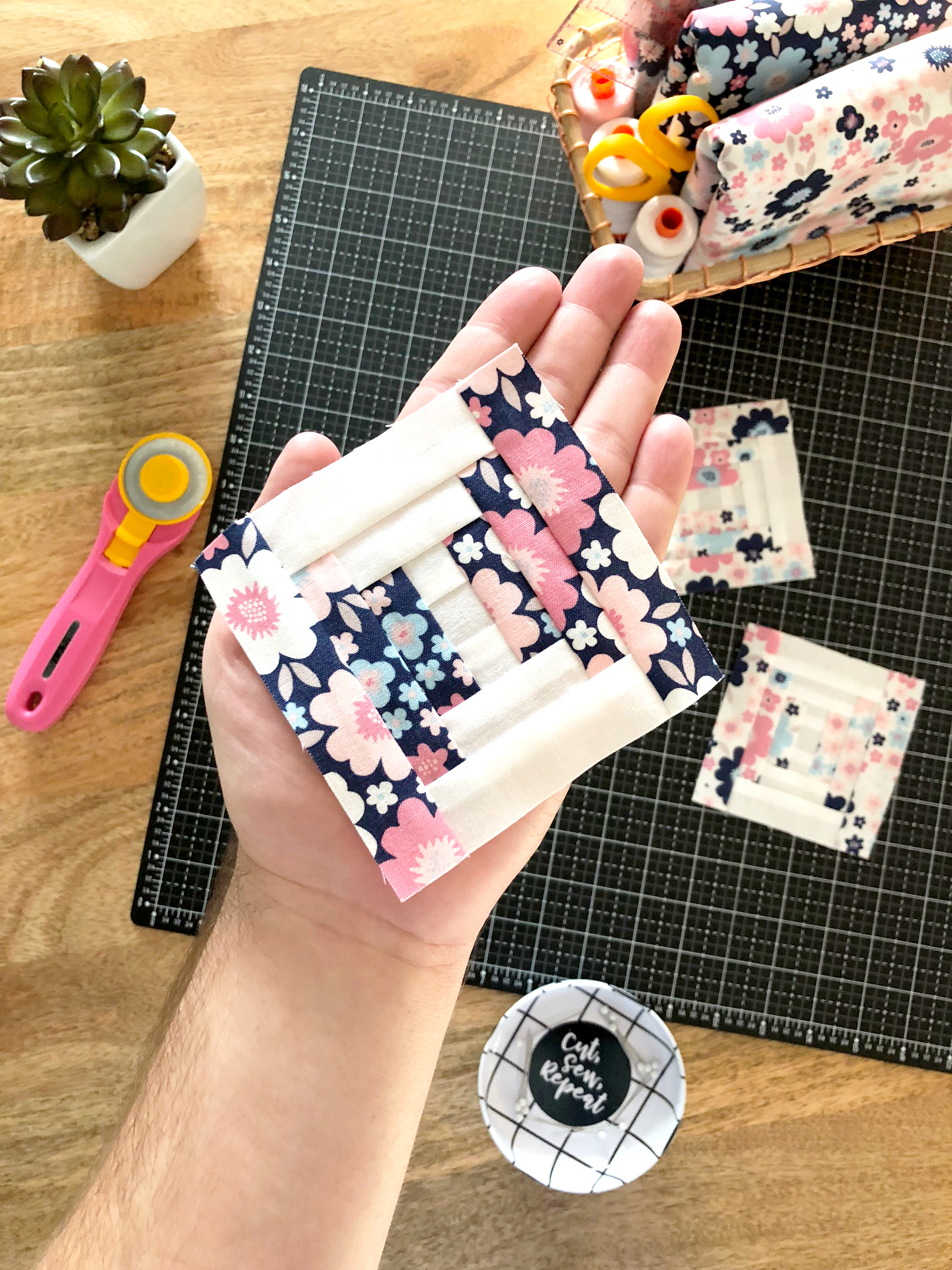 In order to get to know Christopher better, we gave her a list of words in alphabetical order to which she could give any reply that came to mind. Enjoy this fun and refreshing look at life from Christopher's unique lens!
Annoying: When tourists stop in the middle of the sidewalk. And no, don't ask me to take your picture.
Begin: Each day with something your grateful for.
Can't: Is not a word in my vocabulary. If I want something, I work hard to make it happen.
Dogs: Two to be exact. Edie Grey and Edna May. The most adorable french bulldogs.
Extra: Salt on my fries. Or me on certain days.
Family: and Friends. Those I keep close to my heart.
Great: At procrastinating. I work better under pressure. Don't we all?
Hero: DMV Counter Agents. Those people deserve a raise!
If: If I had an extra day, I'd accomplish so much more!
Jokes: The jokes on me. I love a good prank. I love a good joke.
Keeper: Trapper. Remember those? I love being organized. I can't start a new project in a messy space.
Lake: Dirty. If something touches me, I freak out! I prefer the pool.
Monday: Ugh. Why?
Next: Time I'll hand bind instead of machine bind. Haha.
Open: To learning new things. You're never too old.
Possibility: I may be tone deaf, but I love to sing. Usually at the top of my lungs.
Quilts: Small but mighty.
Rollercoaster: Yassssss. Especially Space Mountain.
Sewing: Mostly nights and weekends, but honestly, I'd sew all day.
Tricky: Balancing a full-time job and a side business (or hustle as I like to say).
Undo: Control + Z on the computer. Or, where's my seam ripper. Uh oh.
Vacation: Palm Springs, at The Parker, having lemonade by the pool.
Window: Oh, I'm definitely a window seat guy.
X-ray: You might find that penny I swallowed as a child.
Yarn: Chunky and colorful.
Zoo: The Bronx. It's one of the best. Have you seen the series on Animal Planet? It's so good.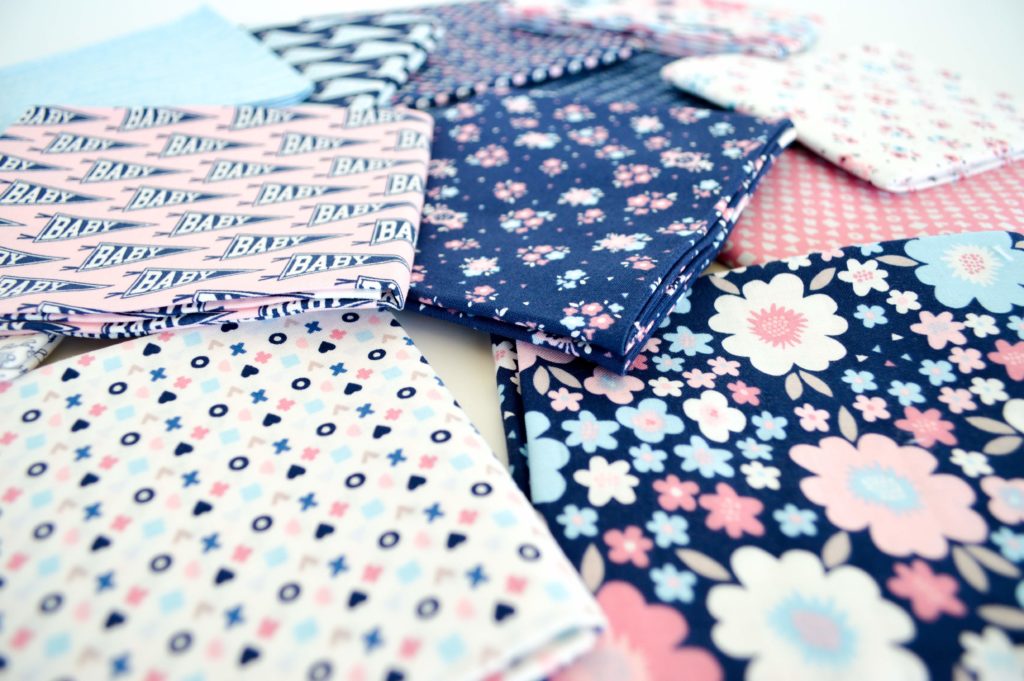 Thank you, Christopher, for sharing your fun answers with us! Christopher's Hello Baby! fabric collection is available now at your favorite local and online quilt shops so be sure to pick up yours today….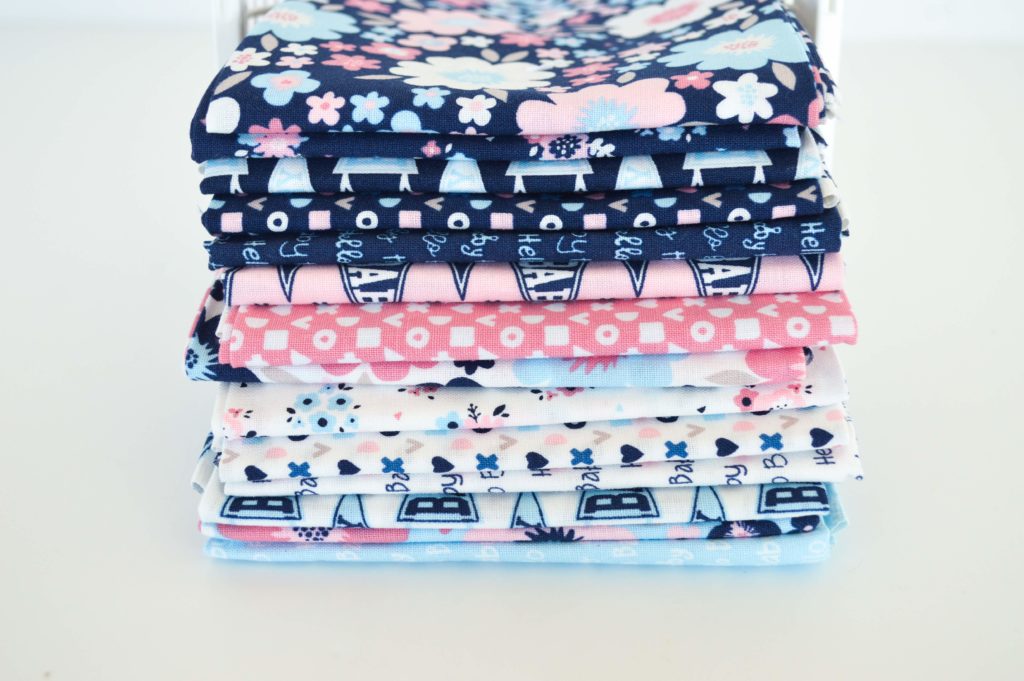 Or hop on over to our Riley Blake Designs Instagram feed to find out how you can win a FREE fat quarter bundle of Hello Baby!!