Today we are excited to introduce you to Cindy Cloward! Cindy and her husband are the owners of Riley Blake Designs.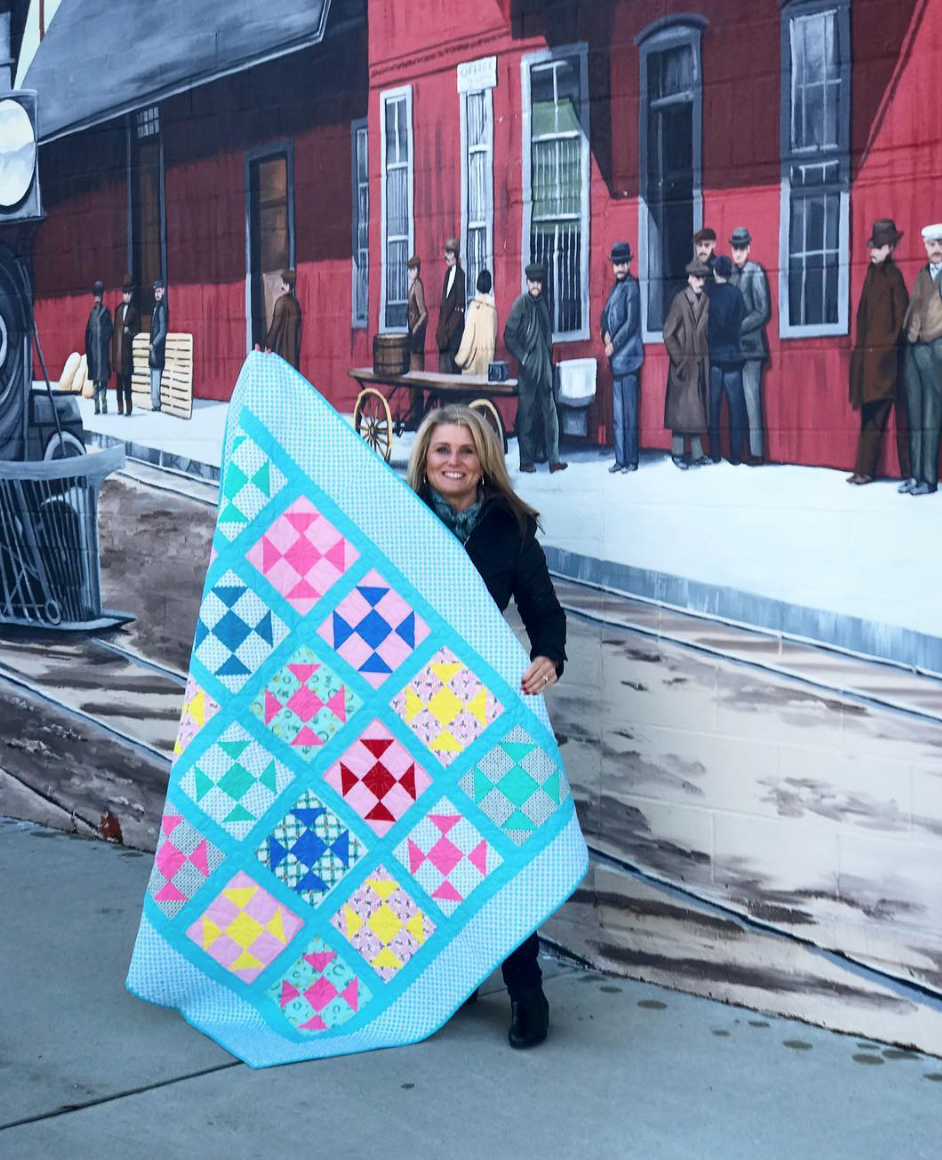 We asked Cindy to tell us about the name Riley Blake. She said "The name represents a tribute to the rising generation of fabric enthusiasts and those who have passed on. Riley is my daughter's name and Blake is my father-in-law's name.  Blake worked in the fabric industry for 30 years and owned retail fabric stores along the Wasatch front.  Fabric was a family affair, and my mother-in-law, Kathy, was a big part of the business, too. My husband grew up working in the family business."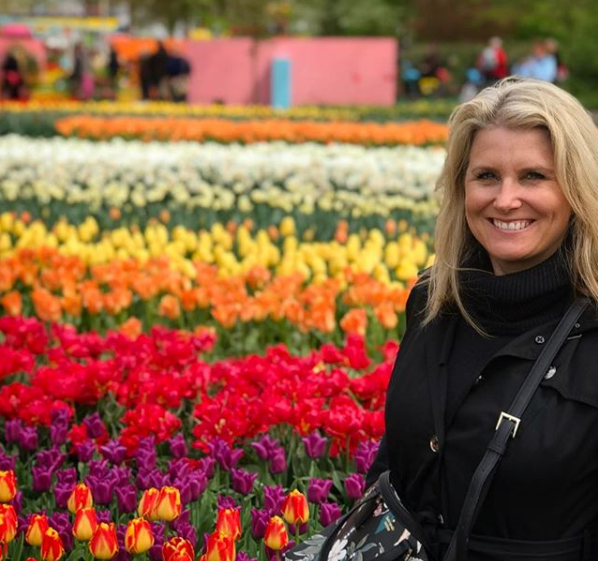 As you can imagine, Cindy's job takes her all over the world, so we asked her about a favorite place in the world she has visited. She said, "My new favorite place is Amsterdam in the Netherlands.  My husband and I were in England for a work trip in April and we had a couple of days open up.  We made a quick trip to Holland..  The stars aligned and we were able to see the tulips in full bloom.  Amsterdam is an incredible European city and it was a trip of a life time for my husband and I."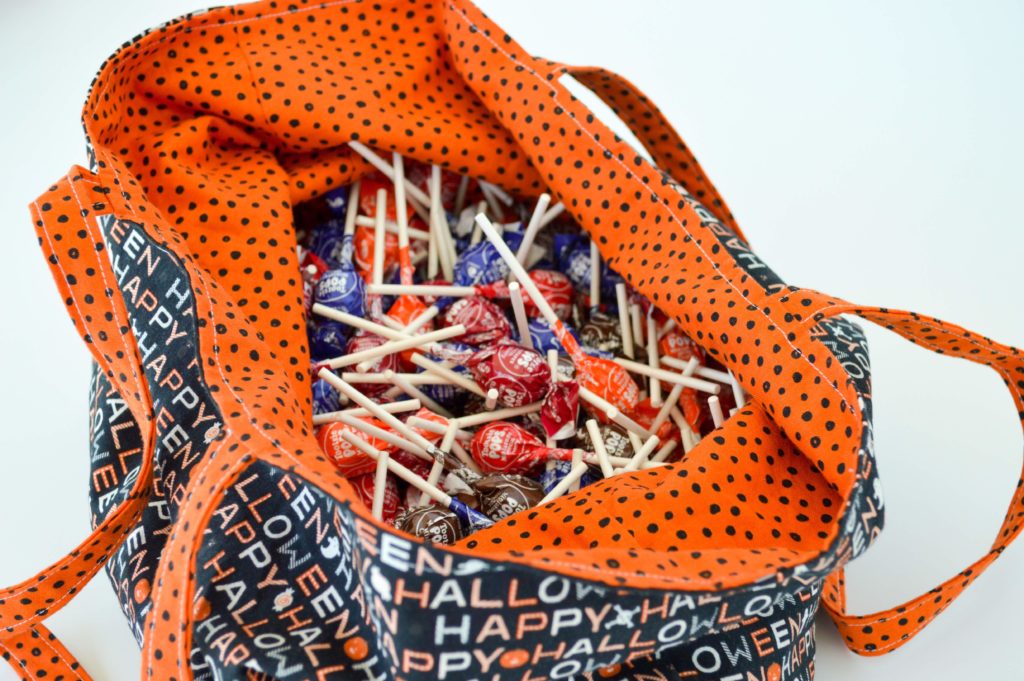 Did you know Riley Blake Designs has a YouTube channel? Here, you'll find a whole slew of videos where Cindy and her guests offer quilting and craft tutorials. Check out the tutorial for this quick and easy HALLOWEEN CANDY BAG.
In order to get to know Cindy better, we gave her a list of words in alphabetical order to which she could give any reply that came to mind. Enjoy this fun and refreshing look at life from Cindy's unique perspective!
Annoying: That I need readers to thread my needles now!
Begin: I have so many projects that I want to begin… I just need more time.
Can't: I can't seem to keep my sewing room clean.
Dogs: Cute, but we don't own one.
Extra: I can always find room for extra shoes.
Family: What life is all about!
Great: Mochi ice cream and chocolate covered cinnamon bears!
Hero: My dad (and mom)…they always drop whatever they are doing to help me or my family. My dad can fix or make anything.
If: If I did not need to sleep I could get so much more done (she said while sewing a quilt for Quilt Market at 11pm).
Jokes: I love a good dad joke.
Kids: I know now why it is said, "You have kids so you get grandkids." Love love love my grand- Charli.  I have amazing kids- 3 boys, 1 daughter, now a daughter in law.
Lake: I would love to live on a lake and then I would never need to go on vacation.
Monday: The day I am always going to start my regular exercise routine:).
Next:  We have something big, huge, epic planned for next year…shhh it is a secret until Quilt Market. We are working on our 10 year anniversary plans for next year!
Open: I am always open to new ideas.
Possibility: I would like to think I can still dance… but I am not sure that is a real possibility.
Quilts: My therapy, which just happens to also be my business.
Real: I like people that keep it real, but who are still kind.
Sewing:  I sew in my head everyday!
Tricky: Sewing button holes!
Undo: I wish I could undo my son's broken arm last spring.
Vacation: I like two kinds of vacations. One: visiting a cool place and running everyday to see it all. Two: visiting a place warm with a beach and just parking it.  I am thinking I need the latter right now.
Window: I so enjoy looking out the windows in my home and seeing our beautiful mountains.  Right now the colors on our maple trees are incredible… God created the best colors…we try and copy it, but it is never as good as the original
X-ray: I am so over X-rays and broken bones. With our last two two teenage boys, we have visited the ER three times in the past year.  My youngest son is currently recovering from a broken pelvis.
Yarn: I don't knit, but I could tell you a yarn or two- sorry that was a bad dad joke haha.
Zoo: How my life is while getting ready for Quilt Market!
Thanks Cindy!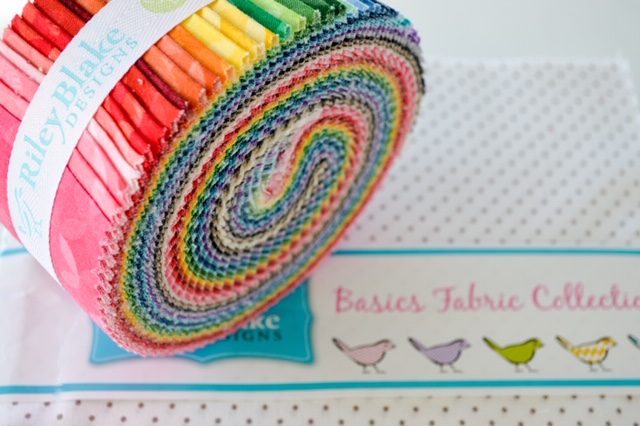 Today we are giving away this gorgeous Kaleidoscope rolie polie along with a 10″ stacker of Gray Swiss Dot fabric. But that's not all…..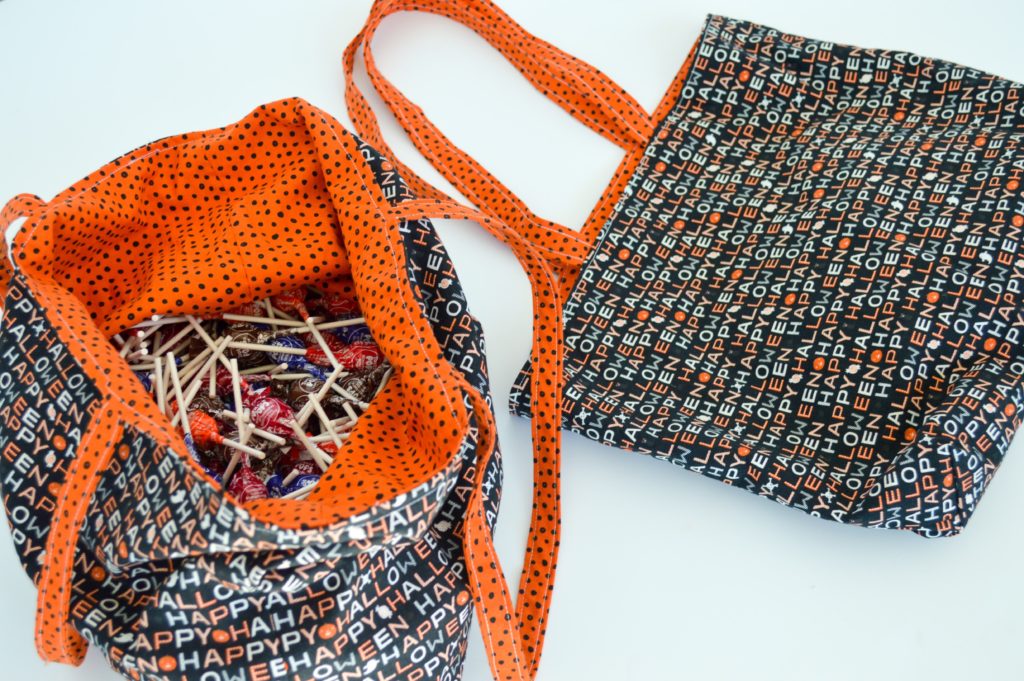 Because it is National Pumpkin Day, we are throwing in this fun fabric Halloween Candy bag made by Cindy herself. And to top it off, it is full of – you guessed it – candy! Hop on over to our 
Riley Blake Designs Instagram feed
 to find out how you can win.
Thanks for stopping by!