Today we are excited to introduce you to Riley Blake designer, Elea Lutz!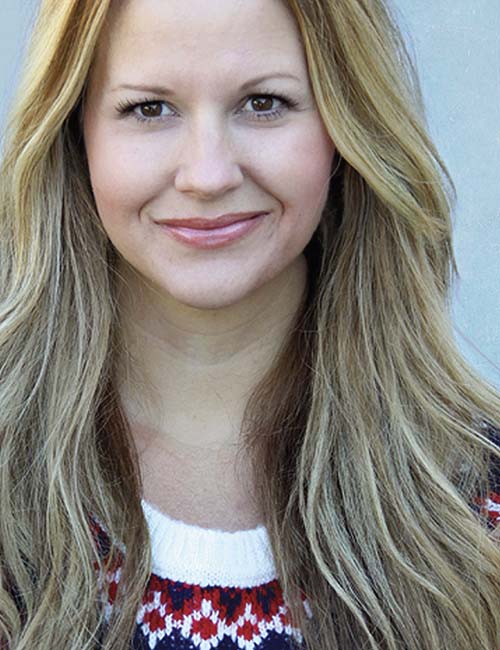 Since she was a child, Elea's had her hand in almost every creative medium – from drawing to sewing to soap making. Today, Elea still believes in the beauty and timelessness of making things with her hands and continues to do so almost daily through her art studio, Elea Lutz Design.
Drawing inspiration from the simplier times of her childhood and the homespun world of her grandmother, Elea's playful designs are often scattered with colorful flowers and sweet novelty prints. Her designs have been featured in a variety of media, including nods on the Today Show, DailyCandy and Martha Stewart Weddings, as well as several design-focused books.
Prior to launching her studio, Elea created a line of toiletries and lifestyle products from the ground floor under her brand, Nostalgia. The vintage-inspired collection continues to capture the hearts of fans around the globe.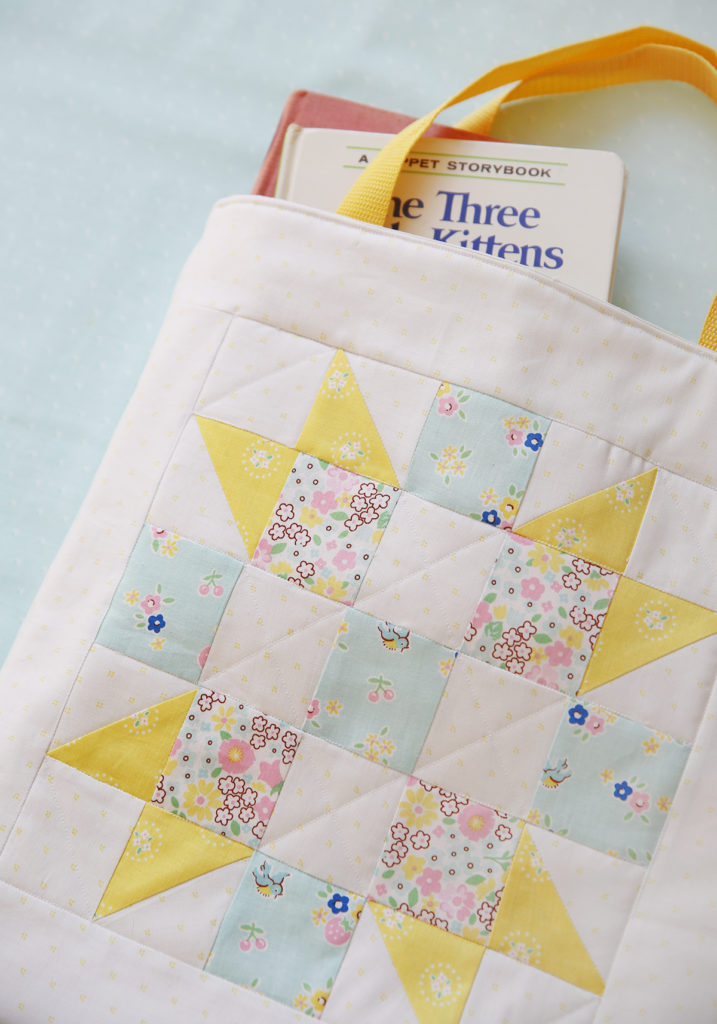 When not dreaming and designing, Elea can be found roaming antique markets, chasing travel adventures and playing with her two little boys.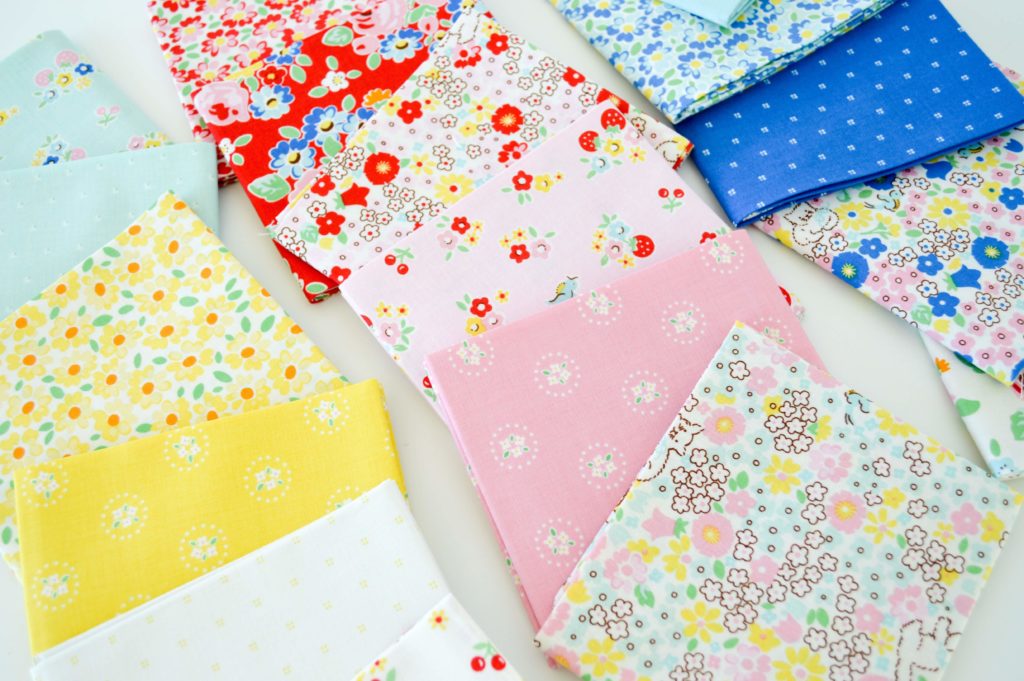 Elea's signature style can be found in her newest collection, Bluebirds on Roses. With adorable little vintage-style birds and kittens, sweet florals, and a dreamy color palette, Elea's fabric lines always have a timeless heirloom feel to them.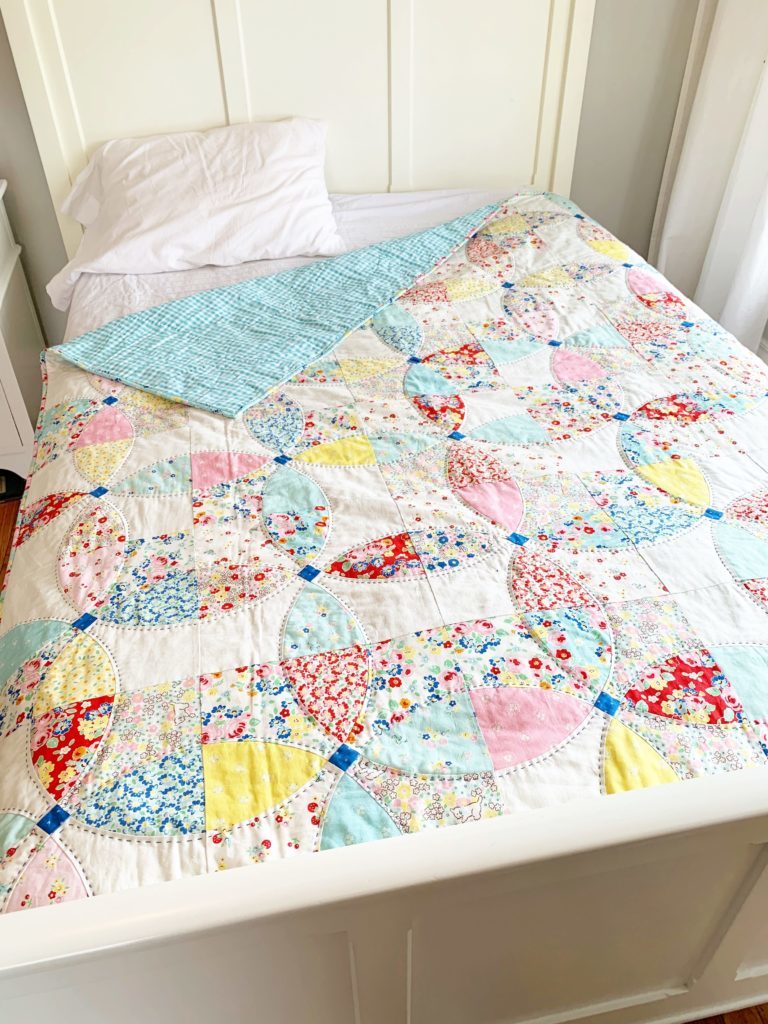 This lovely Flowering Snowball Quilt shows just how beautifully these fabrics work together to create that enchanting look Elea is known for.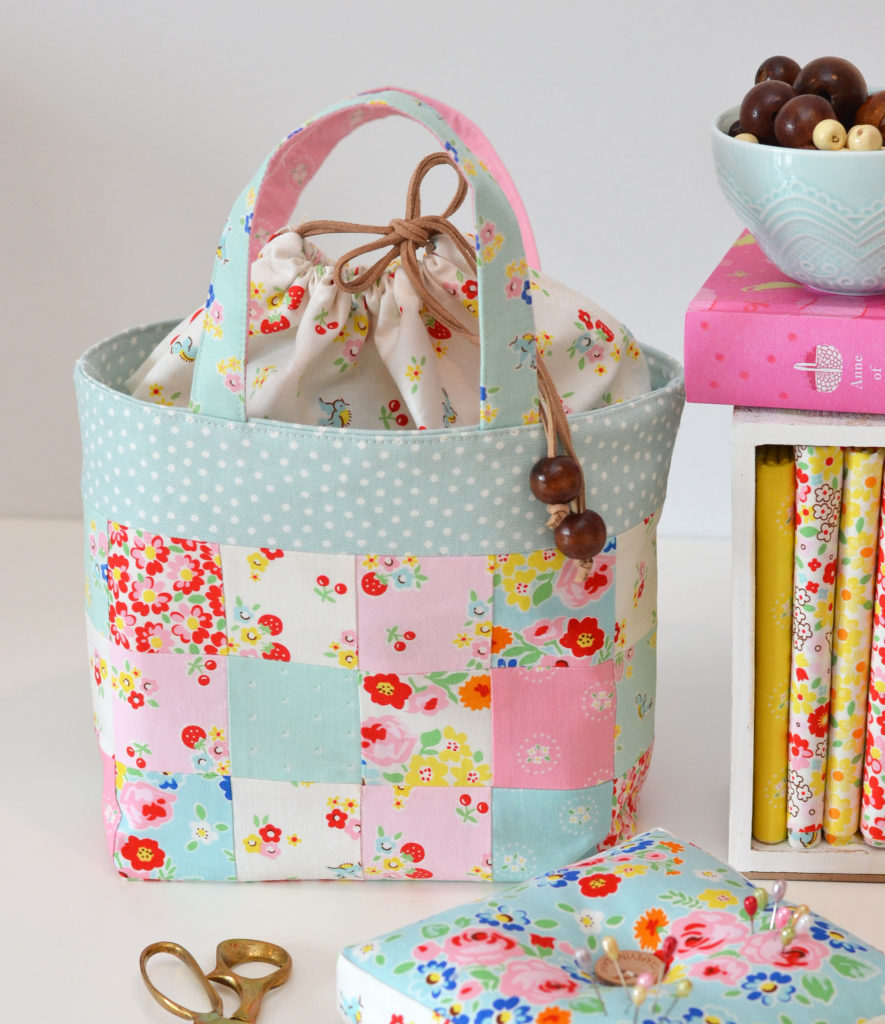 This fabric line isn't just perfect for quilts! Take a look at this beautiful patchwork drawstring bag and pincushion!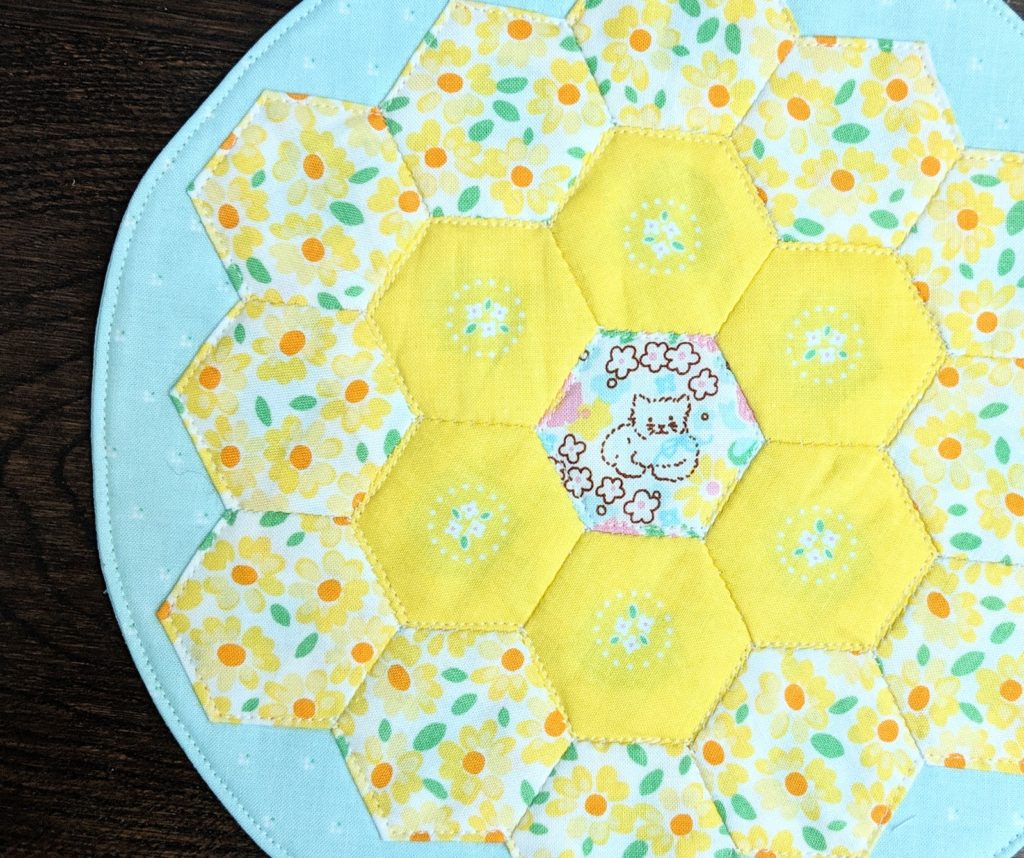 And this sweet Hexi Placemat with the fussy cut kitten in the center is too cute!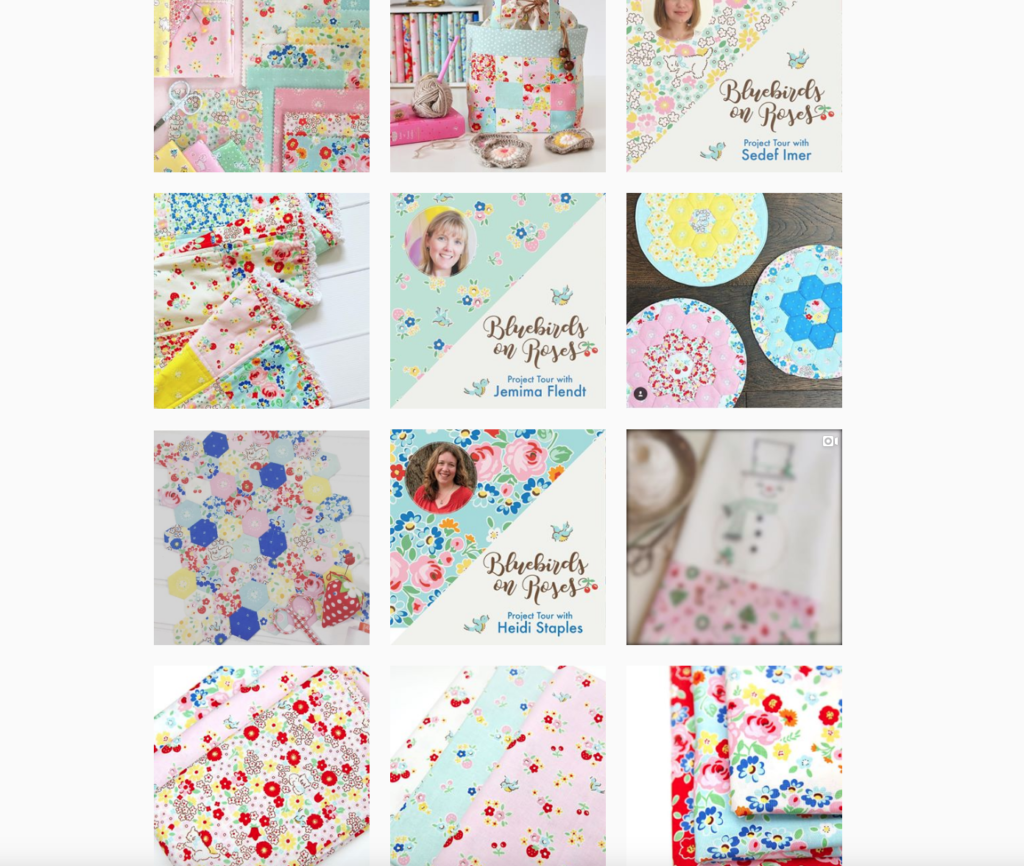 Look for Elea on Instagram, where you'll find gorgeous photos and loads of project inspiration!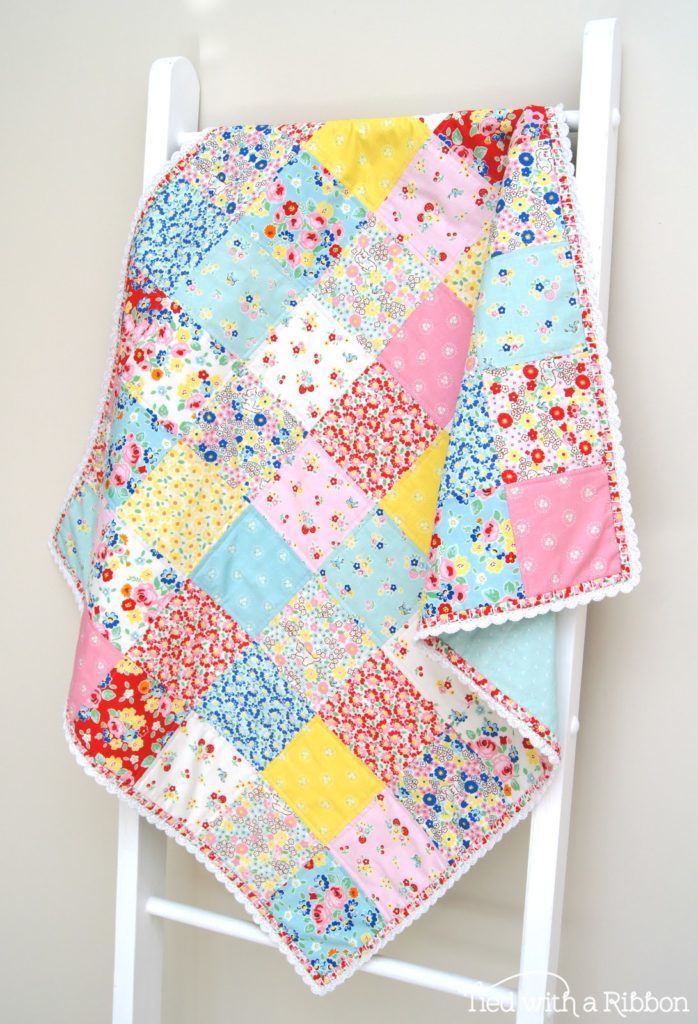 In order to get to know Elea a little better, we gave her a list of words in alphabetical order to which she could give any reply that came to mind. Enjoy this fun and refreshing look at life from Elea's unique perspective!
Annoying: Losing my keys!
Begin: "Start where you are. Use what you have. Do what you can." A favorite quote by Arthur Ashe
Can't: I can't seem to break up with sugar, but I'm trying.
Don't: Don't ever give up on your dreams.
Excited: I'm excited about new artwork I just finished for fabric!
Family: My world. I'm grateful for the two little boys that call me "mom."
Go: Just go for it – no regrets.
Hero: The unsung heroes all around us.
If: If I could wave a magic wand, a Laundry Fairy would appear at my house.
Jokes: I'm a boy mom – it's a comedy show around here.
Knowledge: Podcasts, Audible or DIY videos. I'm always learning!
Lost: My littlest son's jacket at school … lost about every other day.
Monday: But first coffee.
New York: I lived in Manhattan for almost 2 years. One of my favorite places on earth!
Open: I love gazing into an open sky at night, appreciating the magnificence of the stars and moon!
Project: I have shiny object syndrome. I'm always dreaming of new projects and things I want to make, learn and do.
Quilts: Someone's love wrapped around us.
Rain: Rainy days are extra special here in Arizona. I'll take a crackling summer thunderstorm any day!
Sewing: Nothing beats a quiet day of sewing while binge-watching a good Netflix series.
Tricky: Sewing with directional fabric and realizing you just sewed it upside down.
Unique: "Be a unicorn in a field of horses." Love that!
Vacation: We just returned from the Bahamas in December. A place we dreamed of visiting for many years. It was beautiful.
Window: I love spotting the hummingbirds near the lavender bushes outside my windows.
X-ray: My most recent memory: holding my son's hand while we looked at the x-rays of his broken arm.
Yes: To learning new things and stretching beyond my comfort zone.
Zodiac: Aries.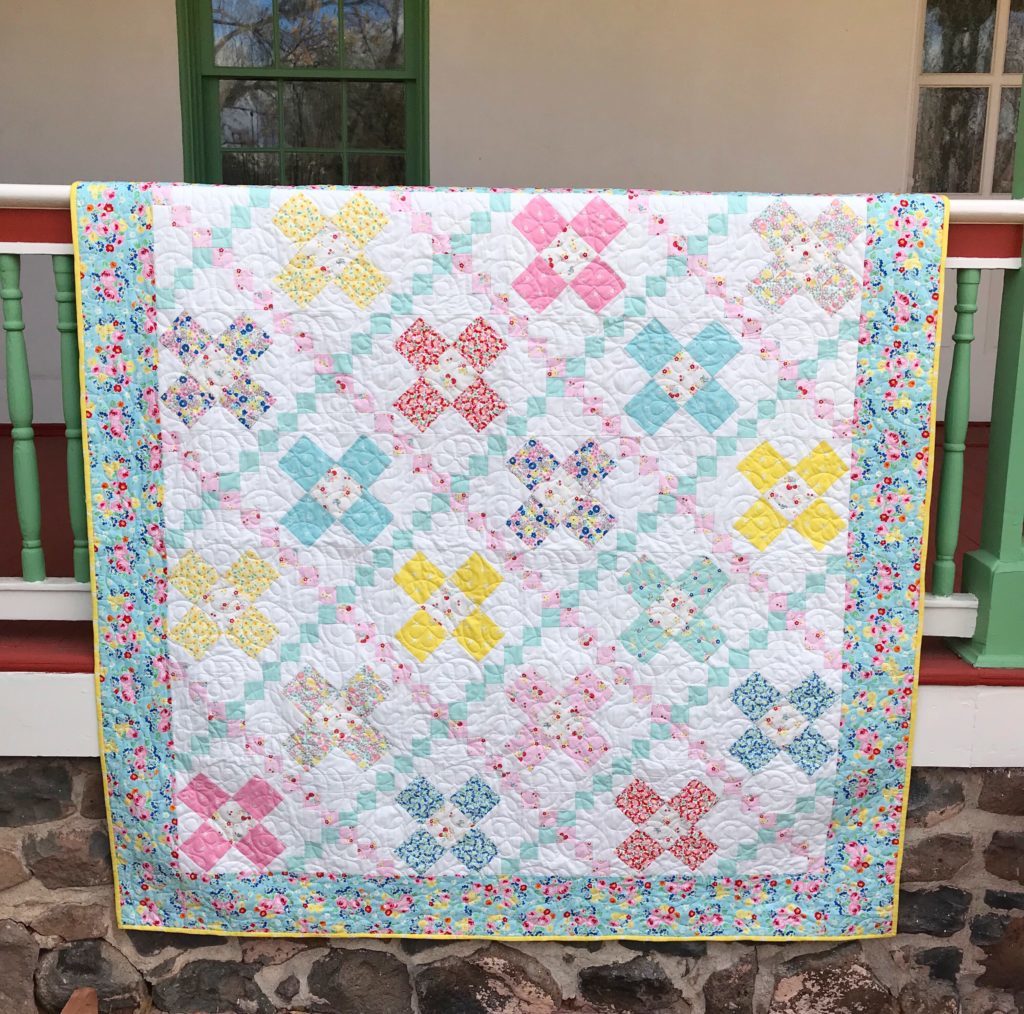 What fun answers! Thank you, Elea, for allowing us to get to know you! Elea's Bluebirds on Roses fabric collection is available now at your favorite local and online quilt shops so be sure to pick up yours today…..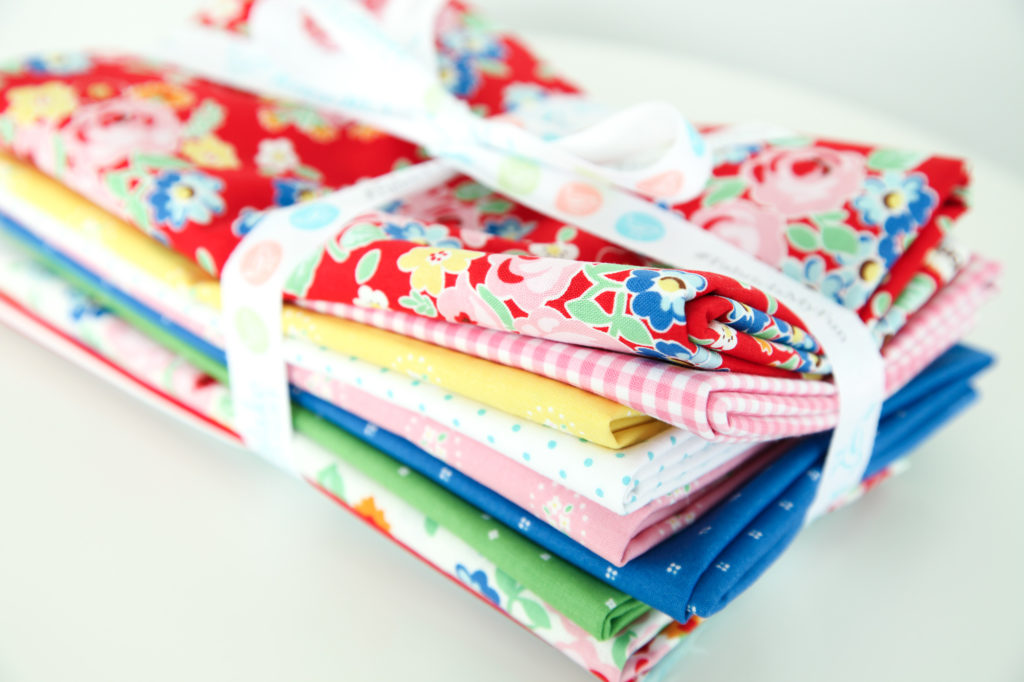 ….Or hop on over to our Riley Blake Designs Instagram feed to find out how you can win this FREE scrappy bundle of Bluebirds on Roses and Riley Blake basics!
Happy Sewing!