Today we are excited to introduce you to Kelly Panacci!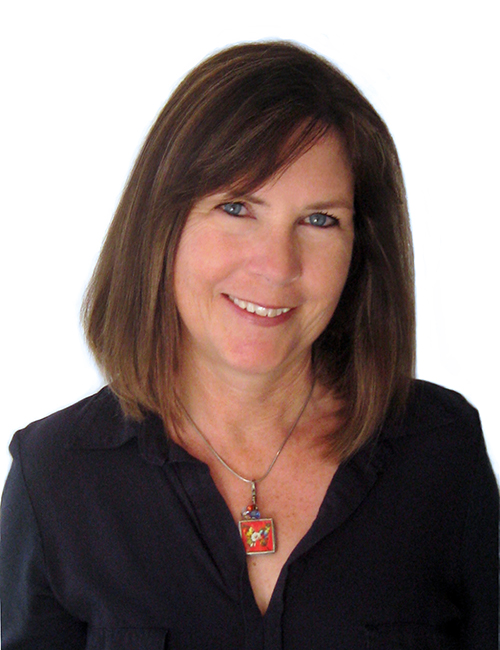 Kelly is an artist and illustrator whose classic signature style is recognized for it's beautiful imagery entwined with layers of color and texture. Kelly and her husband Mario have been a creative team since they met in high school. Inspired by a shared love of art, they started many small crafty ventures while happily raising three kids. Their entrepreneurial spirit and a desire to stay at home with their children led them to start their own art licensing company in 2003. Mario left his tech consulting business, and Kelly moved from her senior illustrator job in the city to work from their home studio outside Toronto, Canada. If you meet them you'll quickly notice that Mario is the chatty business guy, while Kelly is the reserved artsy one. Over the years, they have been fortunate to work with leading manufacturers in the creative industry, and Kelly's art can be found around the world featured on products in scrapbooking, paper crafts, rubber stamps, fabrics and home decor.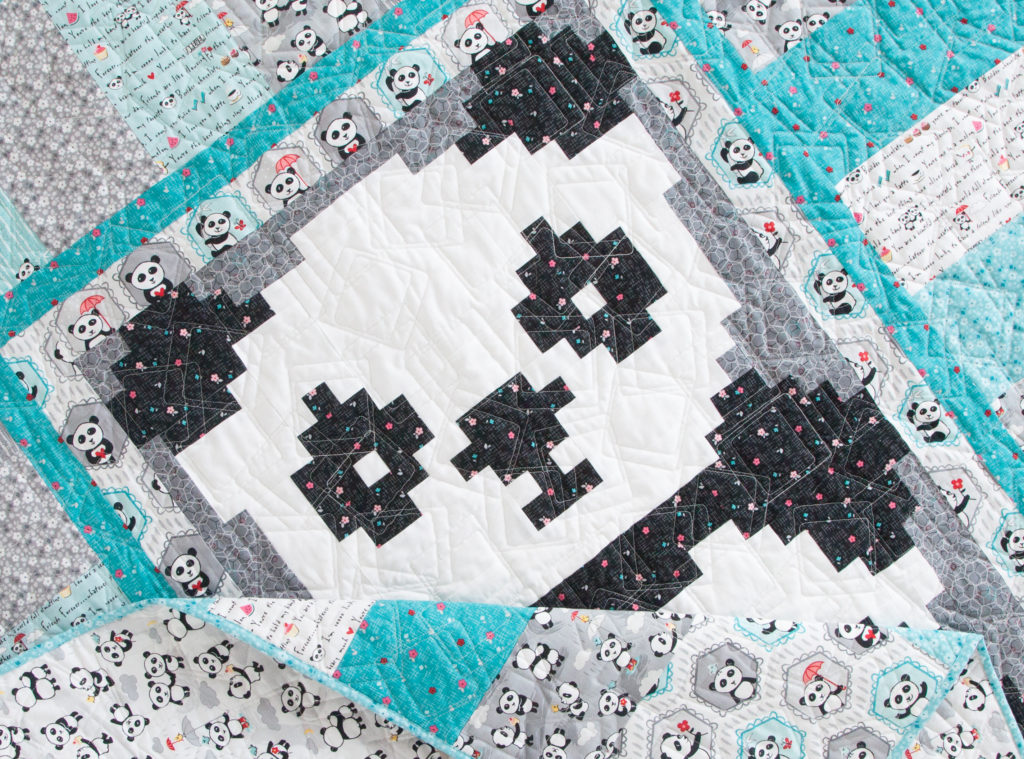 Kelly's latest fabric line, Panda Love, is an adorable collection of friendly panda bears, floral, geometric, and text prints in beautiful colorways of aqua, pink, black and gray.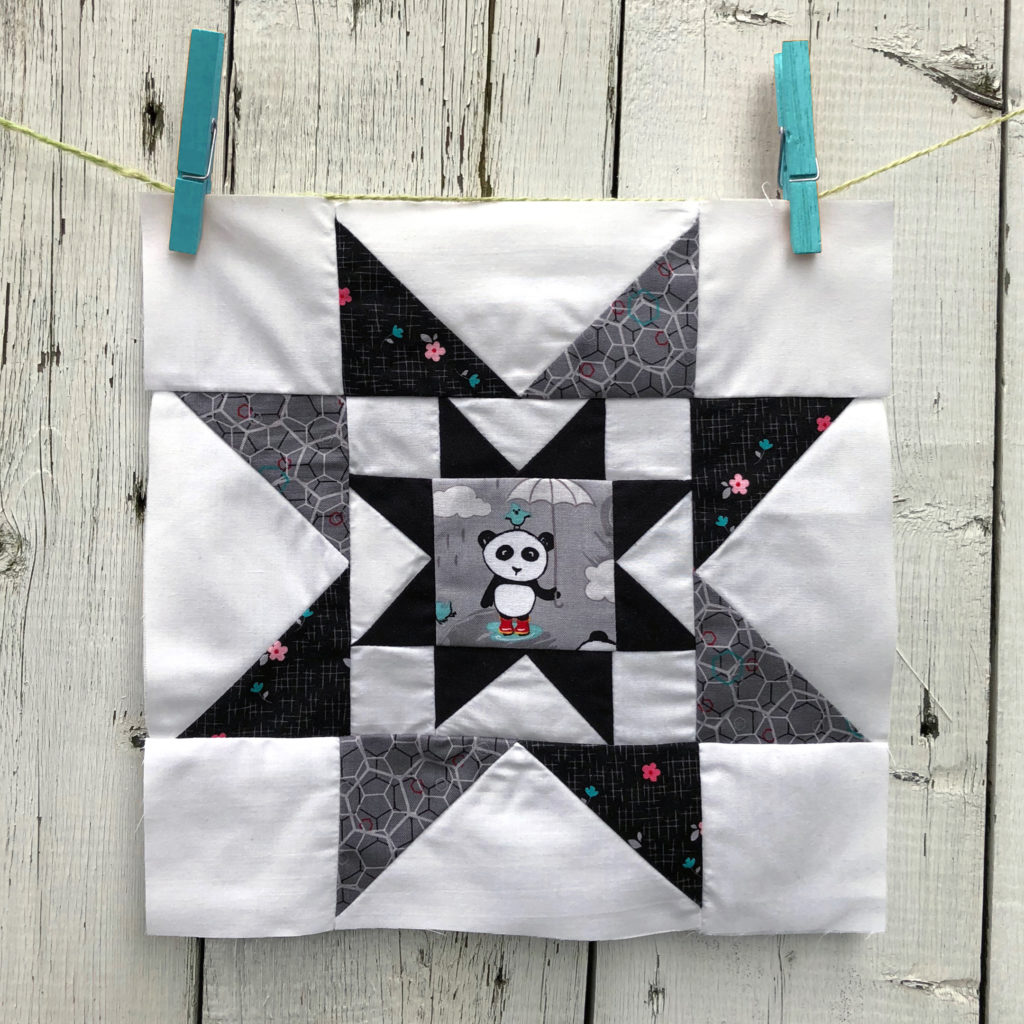 Kelly's Meet the Makers Nested Star block features the sweetest little fussy cut panda wearing shiny red rain boots!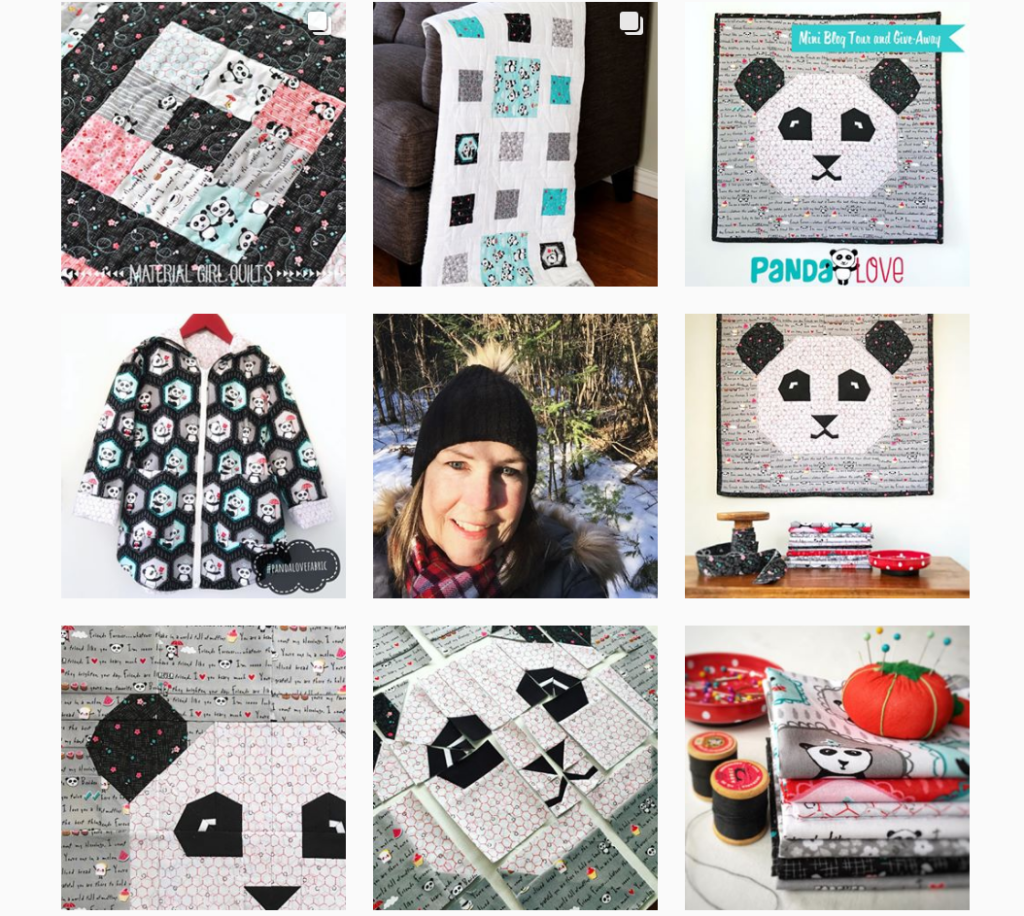 You'll find Kelly on Instagram @kellypanacci. Be sure to follow her Insta feed for fabric updates plus loads of gorgeous photos, ideas and inspiration!
In order to get to know Kelly better, we gave her a list of words in alphabetical order to which she could give any reply that came to mind. Enjoy this fun and refreshing look at life from Kelly's unique perspective!
Annoying: Coming up with a great design on my iMac as the power goes out
Begin: Something procrastinators like me always find hard to do.
Can't: even think about giving up chocolate!
Dogs: We are currently pet-less, but loved our time with 2 rambunctious rescues; a beagle and a jack russell
Extra: details – I just love lots and lots of details, whether it's in my designs or in my sewing and crafting.
Family: is my first love and I'm so grateful to have happy and healthy kids and grandkids.
Great: overused word in my daily vocab
Hero: Malala Yousafzai; she is an inspiration
If: only I could think of a word to replace "great" in my daily vocab.
Jokes: Why can't I ever remember the punch line?
Keeper: I've been telling my hubby he's a keeper for more than 37 years.
Lake: Ontario – it surrounds the island I live on called Prince Edward County
Monday: I only do Mondays after my coffee.
Next: big thing or trend? As a designer, I'm always researching to keep on top of and ahead of the trends.
Open: mind, open heart
Possibility: what happens when I'm brave enough to create without filters or expectations.
Quilts: bright, beautiful and sewn with – that's my jam!
Rollercoaster: the emotions I feel when I'm designing a new collection
Sewing: teaching, gardening, crafting, cycling and hiking are things I do when I'm not designing in my studio.
Tricky: being honest without hurting someone's feelings
Undo: tool is my favorite tool in Illustrator and Photoshop – saves my sanity every day.
Vacation: yes, please. My bags are packed.
Window: of opportunity can be small, so take action (I hope I remember this one later).
X-Ray: directly after W-Ray and just before Y-Ray #wiseguy
Zoo: Some would say my studio looks like one, but I know where everything is, so we're good.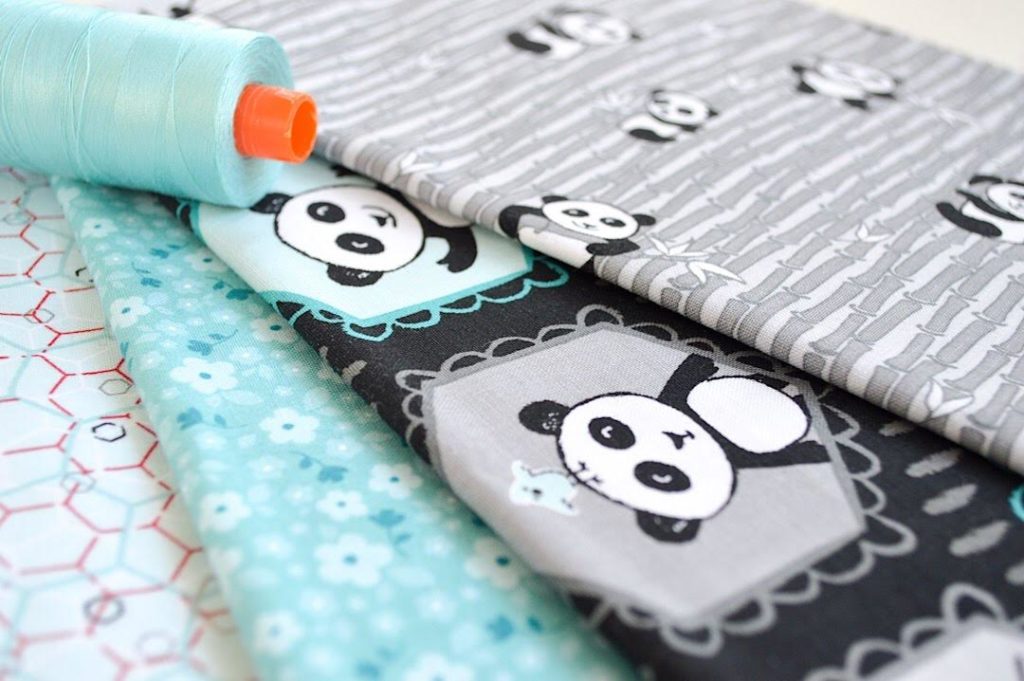 Thank you, Kelly, for sharing your fun answers with us!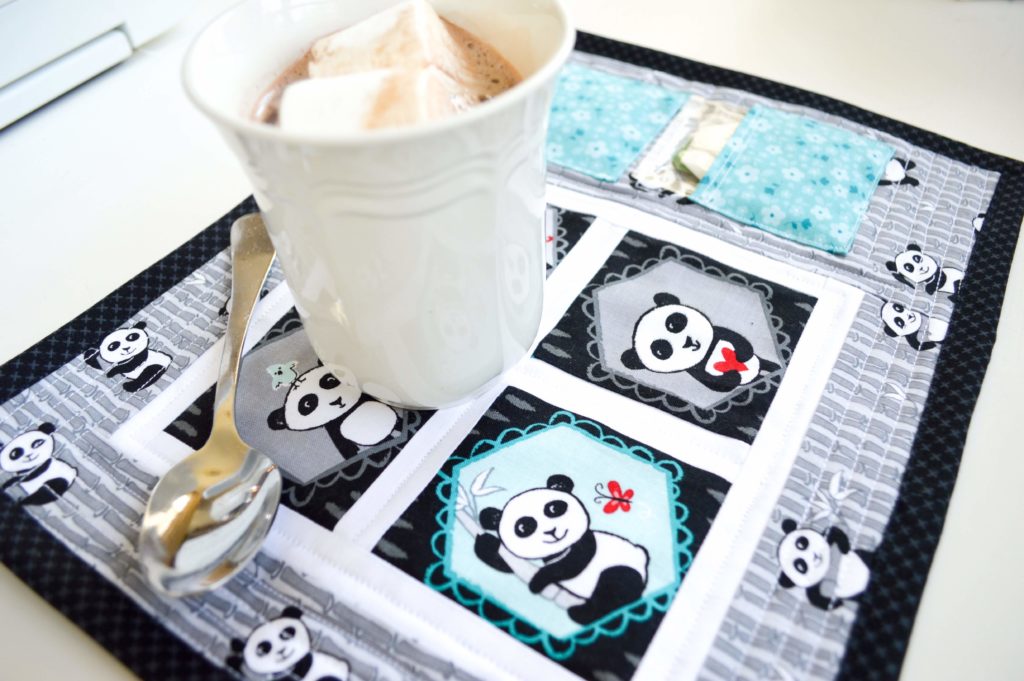 Kelly's Panda Love fabric collection is available now at your favorite local and online quilt shops so be sure to pick up yours today…..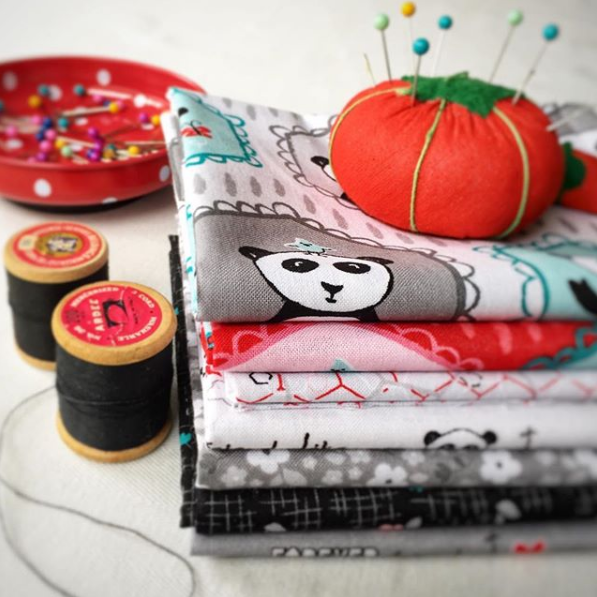 ….Or hop on over to our Riley Blake Designs Instagram feed to find out how you can win a FREE fat quarter bundle of Panda Love!
Happy Sewing!