Today we are excited to introduce you to Riley Blake Designer, Minki Kim!
Minki Kim lives in Southern California with her husband and three young daughters. A formally trained artist, she has always loved to draw, and when she discovered that she could draw with her sewing machine, she began incorporating her drawings in many of her projects, a technique she calls Sewing Illustration. Minki has a book "Sew Illustrated; 36 charming fabric and thread designs" (co-authored with Kristin Esser) from Stash Books. She contributes regularly to publications worldwide.
When not sewing, Minki enjoy capturing her kids and her quiet little town and trying to recreate through her fabric designs.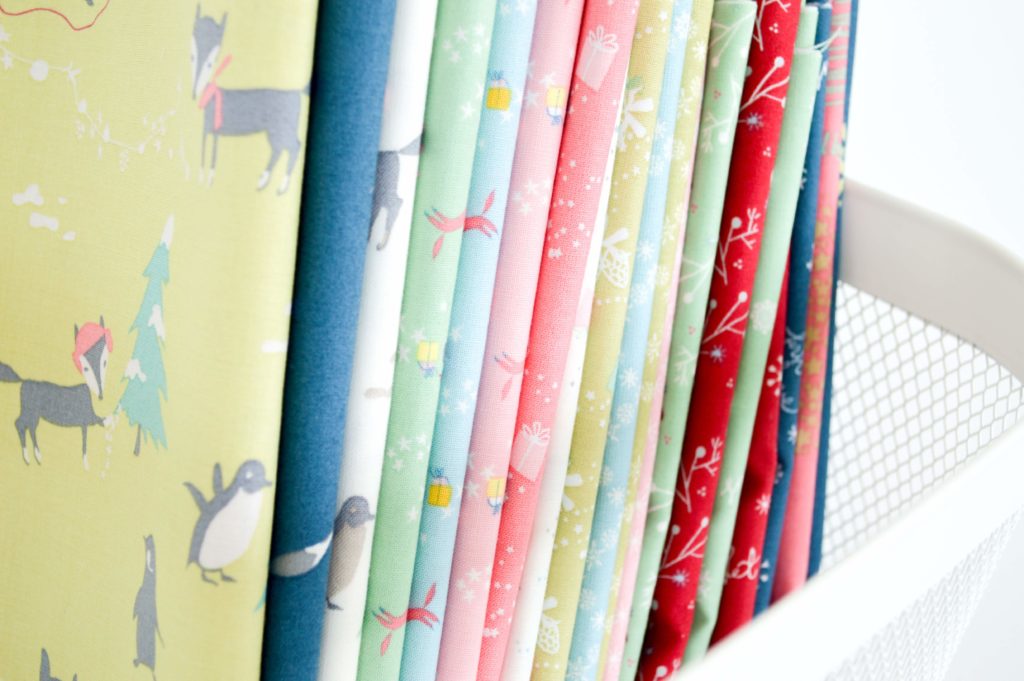 Minki's fabulous holiday collection, Winter Tales, features adorable little winter creatures, festive packages, and delicate twigs and trees.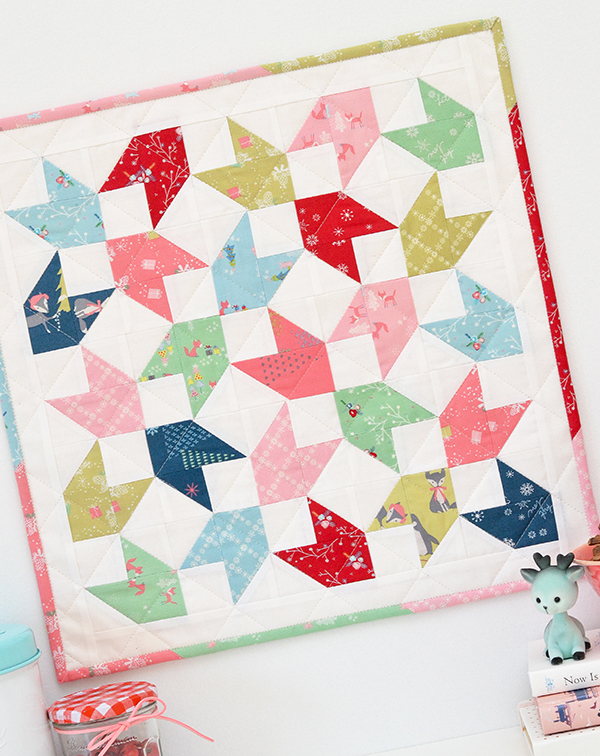 This sweet little mini quilt made by Sedef at DOWN GRAPEVINE LANE shows off each little print beautifully. Aren't those little foxes adorable?!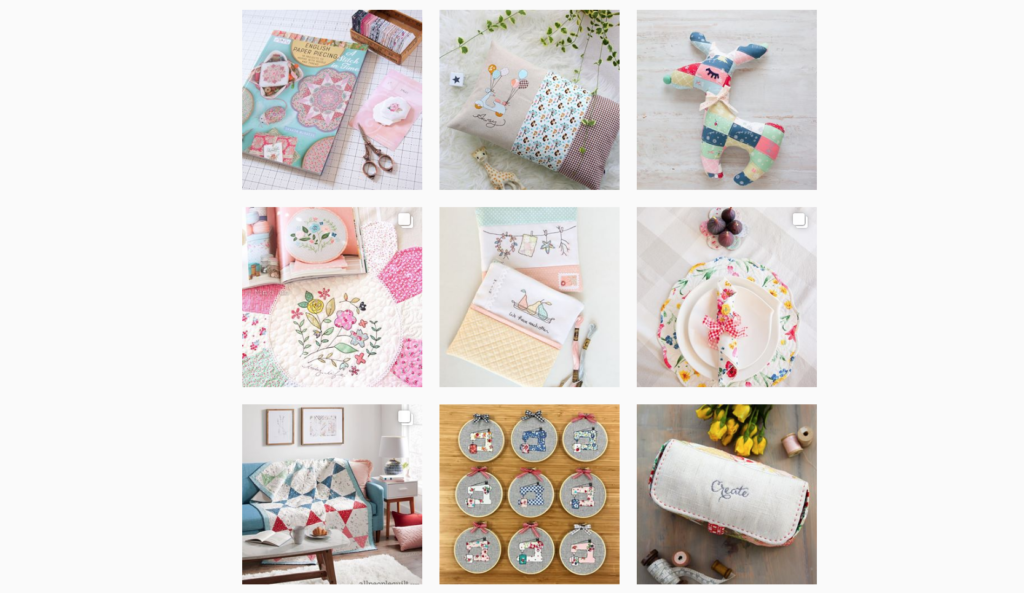 You'll find Minki Kim on Instagram @zeriano, where her feed is curated with examples of her artistry an LOTS of project ideas and inspiration!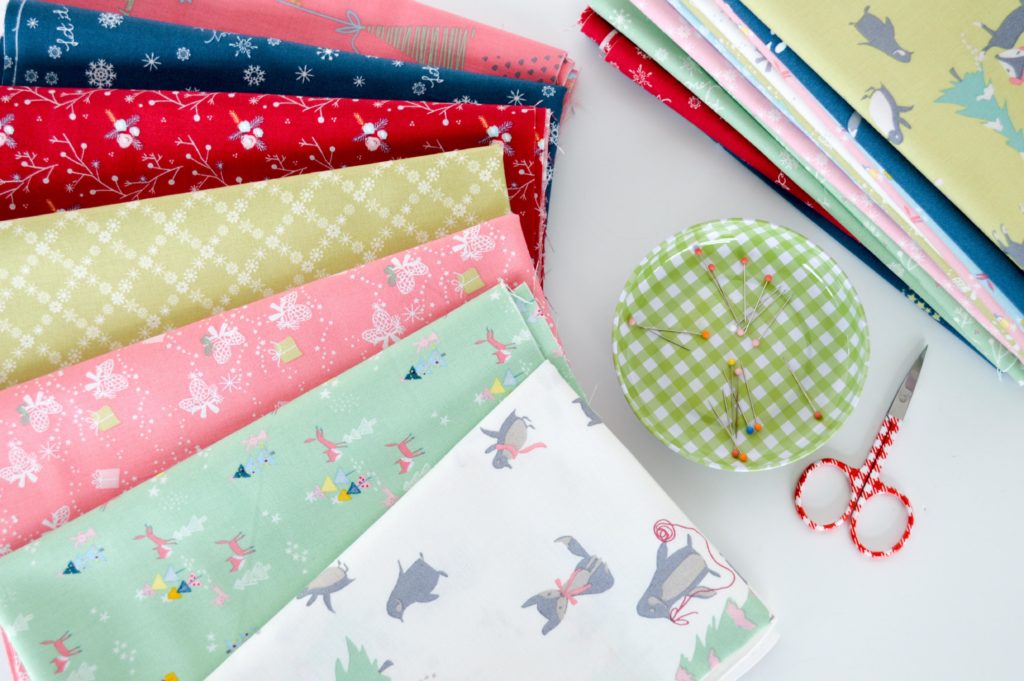 In order to get to know Minki better, we gave her a list of words in alphabetical order to which she could give any reply that came to mind. Enjoy this fun and refreshing look at life from Minki's unique perspective!
Annoying: misplaced stationaries
Begin: new day is the best gift.
Can't: miss anniversary trip every year.
Dogs: I think dogs and cats makes awesome quilt pictures.
Extra: We need an extra room for my little girl.
Family: is always the end of my beginning.
Great:I tell my kids "do great!" every morning when they are off to school.
Hero: My mom was my hero and I realize that more clearly as I grow older.
If: I visit Korea, I will ride buses and subways and trains and enjoy the views passing by.
Jokes: my girls says mommy's jokes are not funny.
Keeper: I used to keep all kind of little things but I am learning letting go.
Lake: I love lake more than mountain or beach.
Monday: As a staying home mom, I count only weekdays and weekend.
Next: always excited to think about next fabric collection!
Open: I wish to have a neon "open" sign and invite friends like my house is a famous cafe.
Possibility: getting aged means giving up possibilities.
Quilts: I wish to own piles of quilts.
Rollercoaster: I don't think I can ride rollercoaster any more.
Sewing: is a very important tool for my creative living
Tricky: Round pattern quilt seems tricky that I haven't tried yet.
Undo: I hate to undo my projects so I have developed to change the design slightly and make it look good. haha
Vacation: I wish to have a vacation all by myself and visit places in my memory rather than adventure.
Window: big wide window makes me happy since I was a child.
X-ray: I wish I could read what those black and white image means.
Yarn: I collect pretty yarns because they are pretty even though I don't know how to knit.
Zoo: I love the Korean movie called "Zoo next Art museum".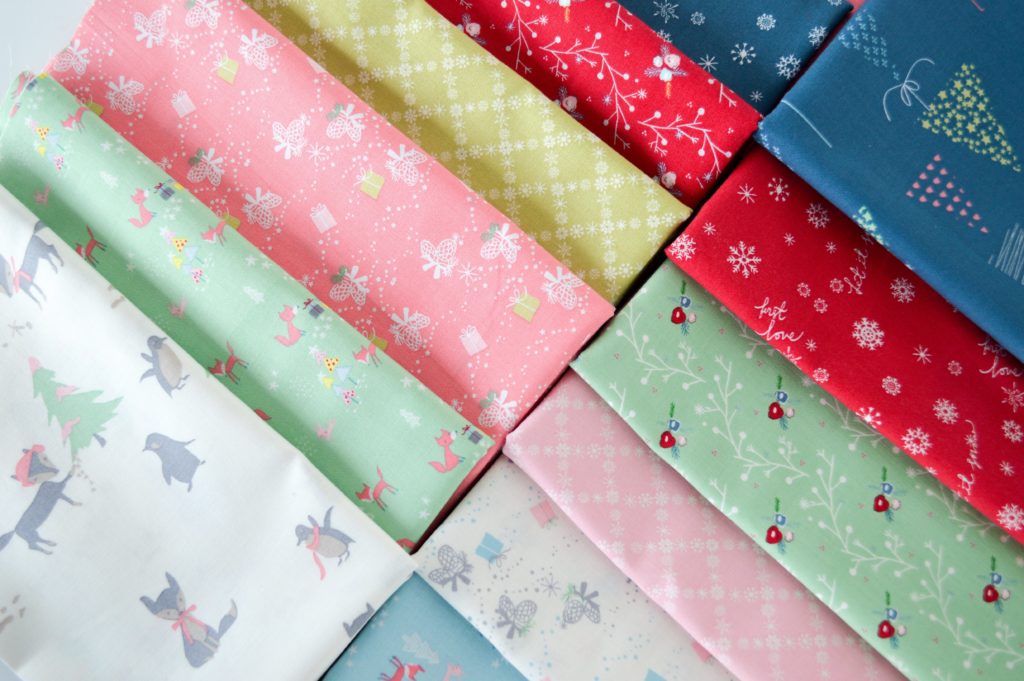 What fun answers! Thank you, Minki, for allowing us to get to know you! Minki's Winter Tales fabric collection is available now at your favorite local and online quilt shops so be sure to pick up yours today…..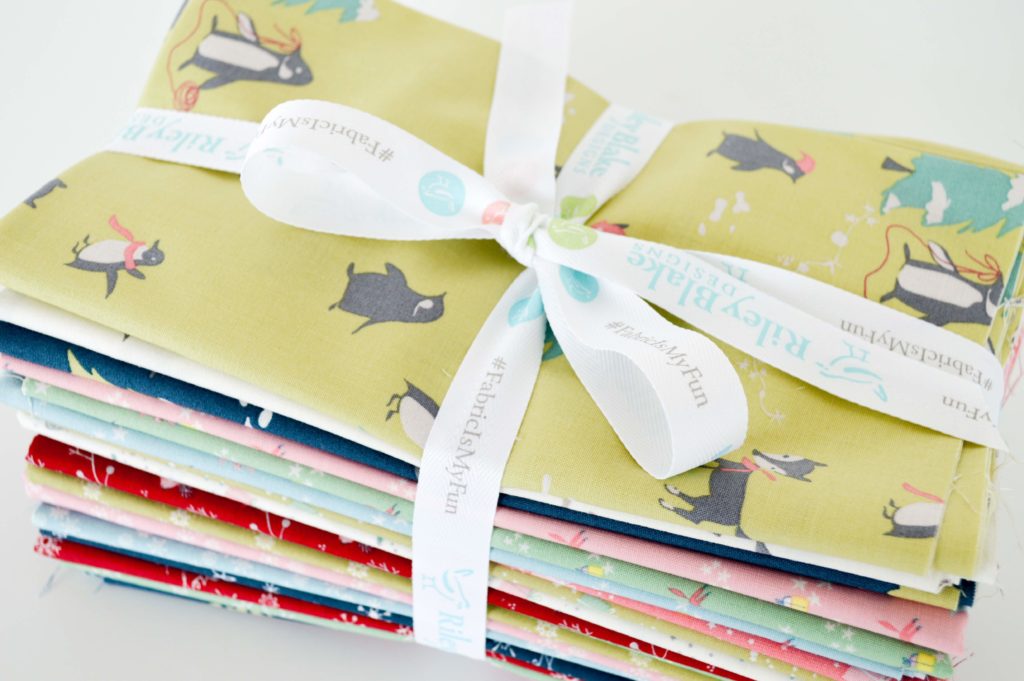 ….Or hop on over to our Riley Blake Designs Instagram feed to find out how you can win a FREE 1/2 yard bundle of Winter Tales!
Happy Sewing!