Today we are excited to introduce you to Kate Blocher of See Kate Sew!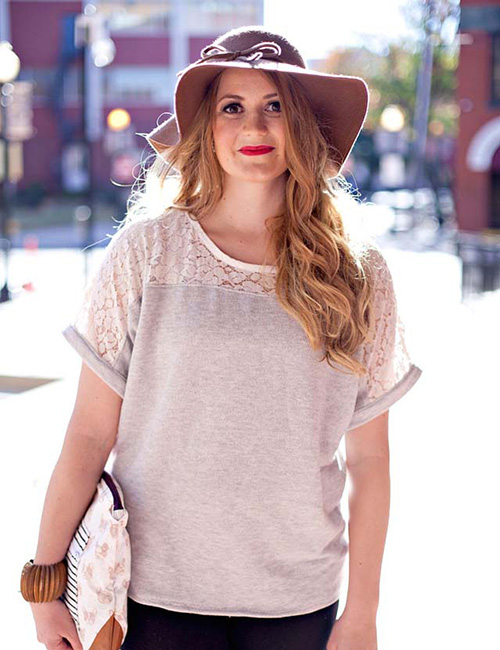 Kate Blocher is the founder of See Kate Sew, an online blog that focuses on handmade projects, quilts and fashion for children and adults. She started her blog 5 years ago after having her first baby to share her love of clothing design.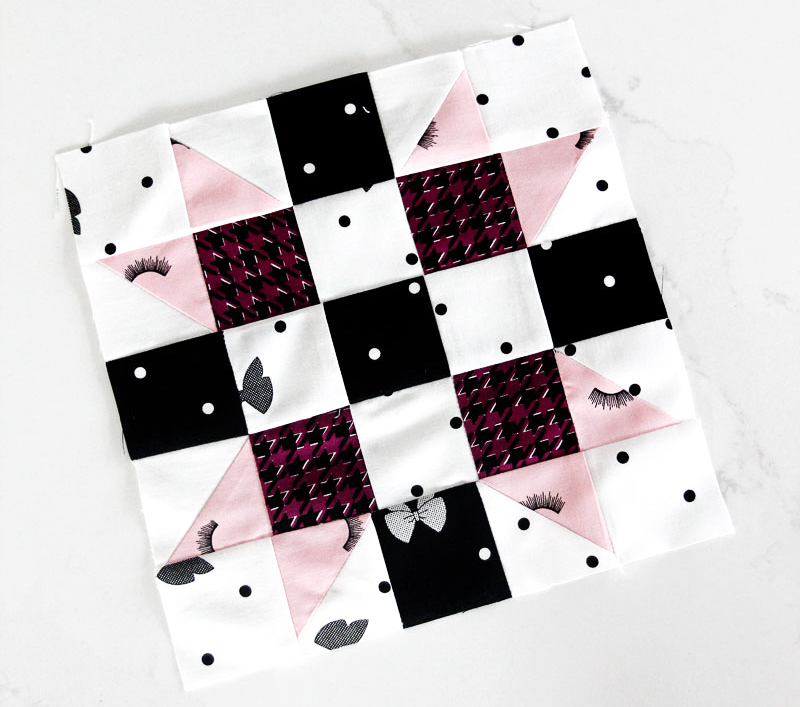 Kate's blog features sewing tips, tutorials and DIY (Do It Yourself) patterns for makers everywhere. The overall vibe is clean and modern with bold patterns that are fun to sew!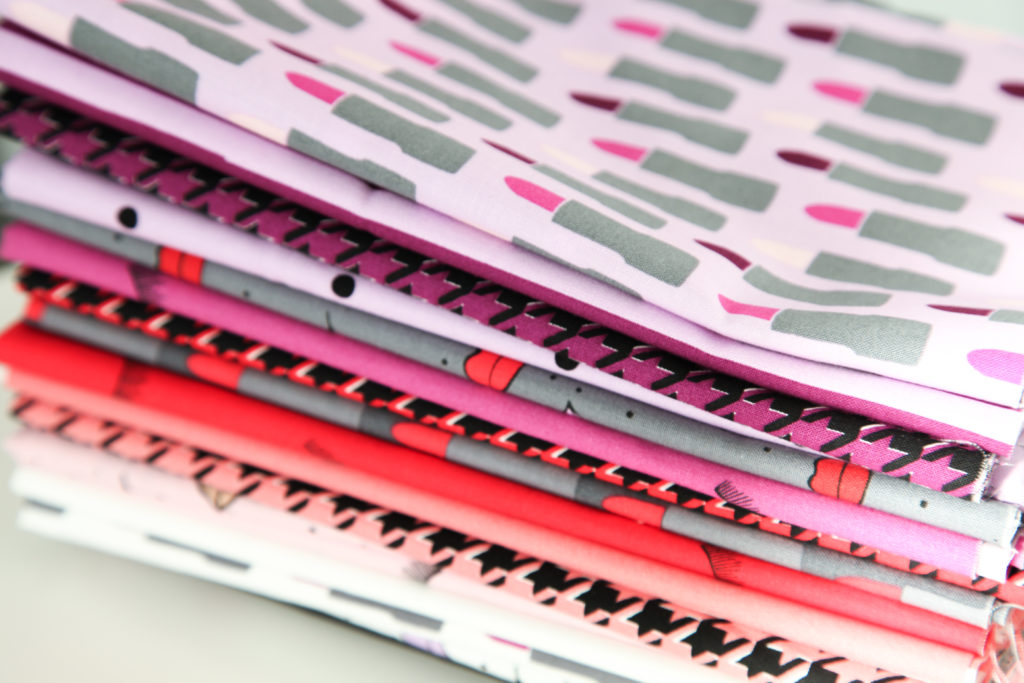 Kate's most recent fabric collection, Kiss Me Kate, features bold, saturated colors with playful lipsticks, eyelashes, lips and bows!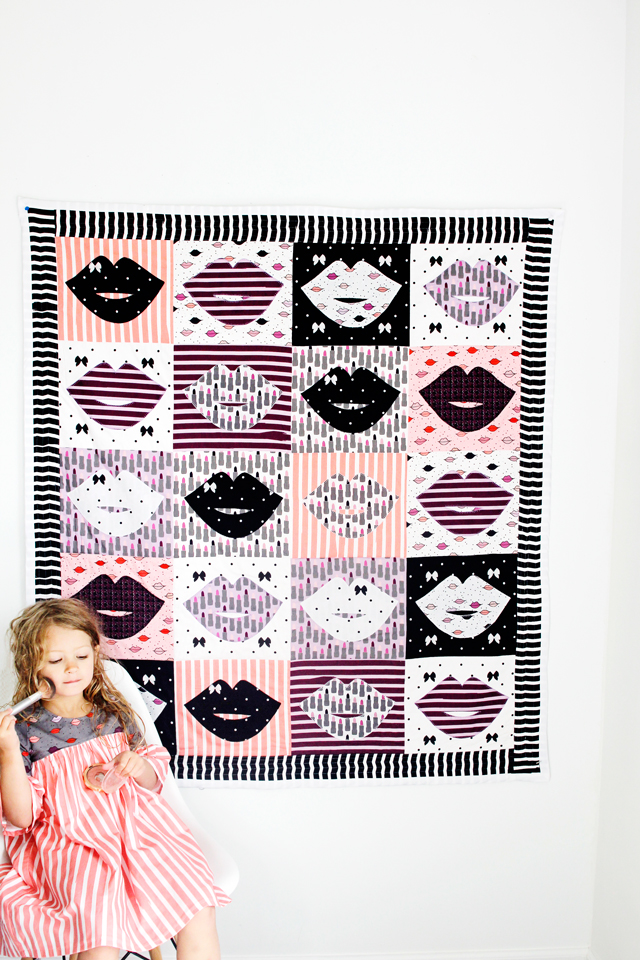 This amazing Lip Quilt beautifully shows off each print in the most bold, sassy way possible! Grab the pattern HERE to make your very own!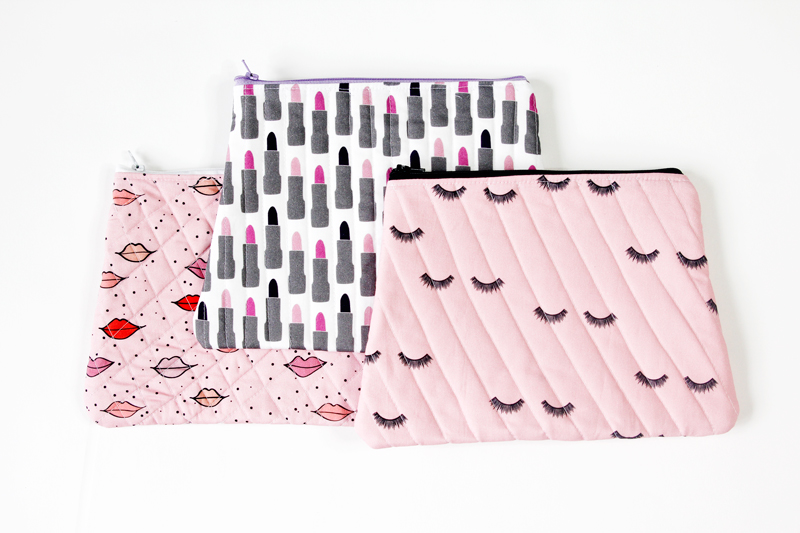 You can find Kate on Instagram @seekatesew, where you'll find more gorgeous photos and loads of project inspiration.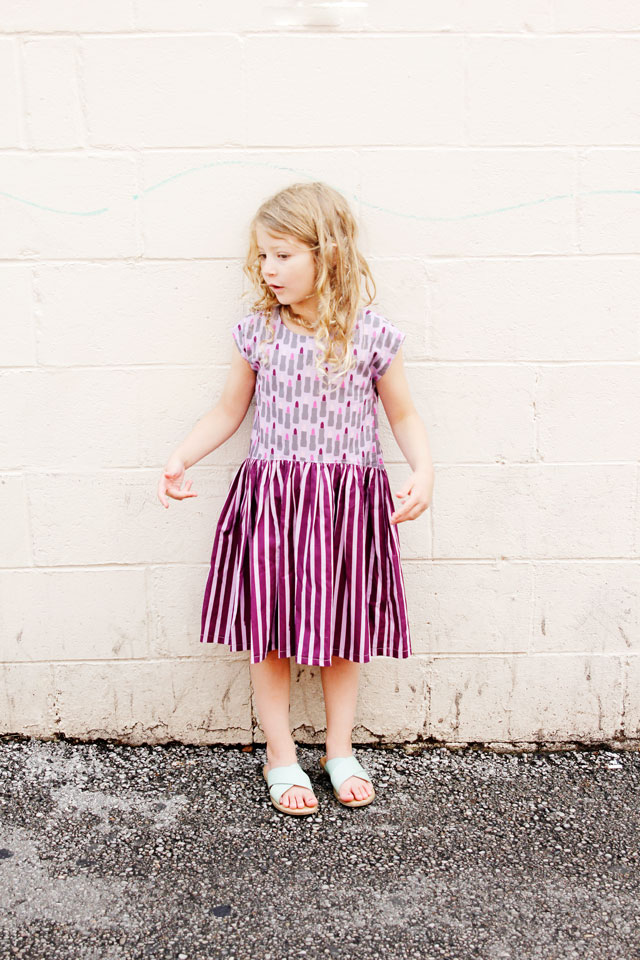 In order to get to know Kate better, we gave her a list of words in alphabetical order to which she could give any reply that came to mind. Enjoy this fun and refreshing look at life from Kate's unique perspective!
Amazing: My kids are amazing, I love seeing them learn and grow!
Better: Dark Chocolate. I mean I'll eat any chocolate, but dark is better!
Can't: Can't wait to make my next project!
Don't: Don't ask me to fix your clothes or hem your pants, that's not really the type of sewing I like!
Extra: Extra queso please!
Family: I have been married 10 years and have 4 kids – 1 boy and 3 girls!
Giant: I have plans to make a giant picnic quilt soon and I can't wait to use it in the spring!
Happiness: is 2 hours of uninterrupted sewing time!
If: I could hire out one household chore it would be cooking.
Jokes: No more knock, knock jokes please!
Knowledge: I only read non-fiction (besides kids books and HP!) – I love learning!
Lake: I grew up going to Lake Tahoe instead of Disneyland! Keep Tahoe Blue!
Monday: I hate getting up on Monday morning but I love checking off a fresh to-do list!
New York: Went 10 years ago and did a fashion tour, come home with a suitcase of fabric! Must go back!
Open: Our family loves tennis and we are always dreaming of going to the 4 major opens!
Possibility: A fresh stack of fabric is full of possibility!
Quit: I quit grad school to start a sewing blog and never looked back!
Rain: I love rain if I am inside by the fire but otherwise ughh.
Sewing: If you don't like sewing you're doing it wrong!
Tacky: We always had tacky glue laying around our creative home growing up. Do people still use that?
Undo: I spend a lot of time undo-ing seams with a seam ripper!
Vacation: Currently dreaming of somewhere warm that I've never been, maybe the Bahamas.
Window: I'm always chasing light for blog photos, windows are a big part of my job.
X-ray: Two of my kids have had X-rays when I thought they may have swallowed a pin. Paranoid sewing mama, neither had actually swallowed anything!
Young: My youngest baby is 3 months old, she's currently napping.
Zodiac: I'm an Aquarius!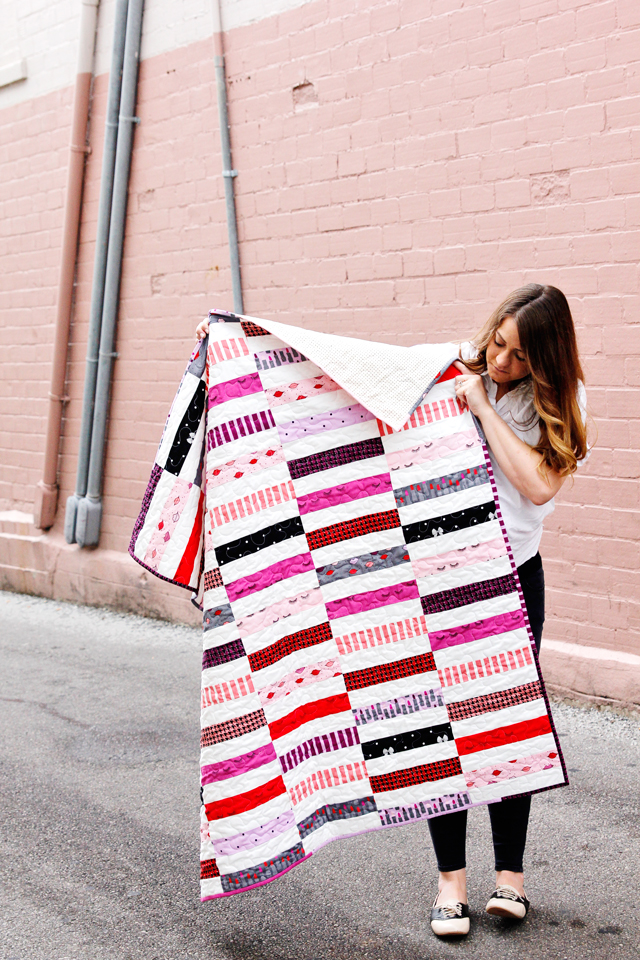 What fun answers! Thank you, Kate, for allowing us to get to know you! Kate's Kiss Me Kate fabric collection is available now at your favorite local and online quilt shops so be sure to pick up yours today…..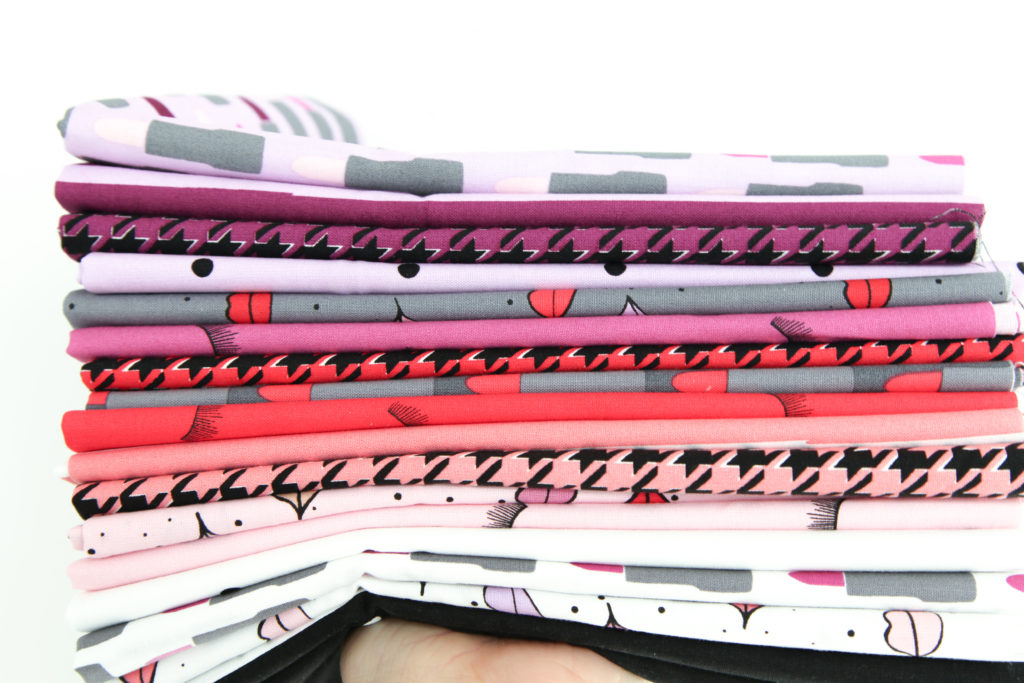 ….Or hop on over to our Riley Blake Designs Instagram feed to find out how you can win a FREE 1/2 YARD BUNDLE of Kiss Me Kate!
Happy Sewing!