How many ways do we love Confetti Cottons? We're losing count, and this bright, modern log cabin style quilt is just adding to our Confetti Cotton addiction!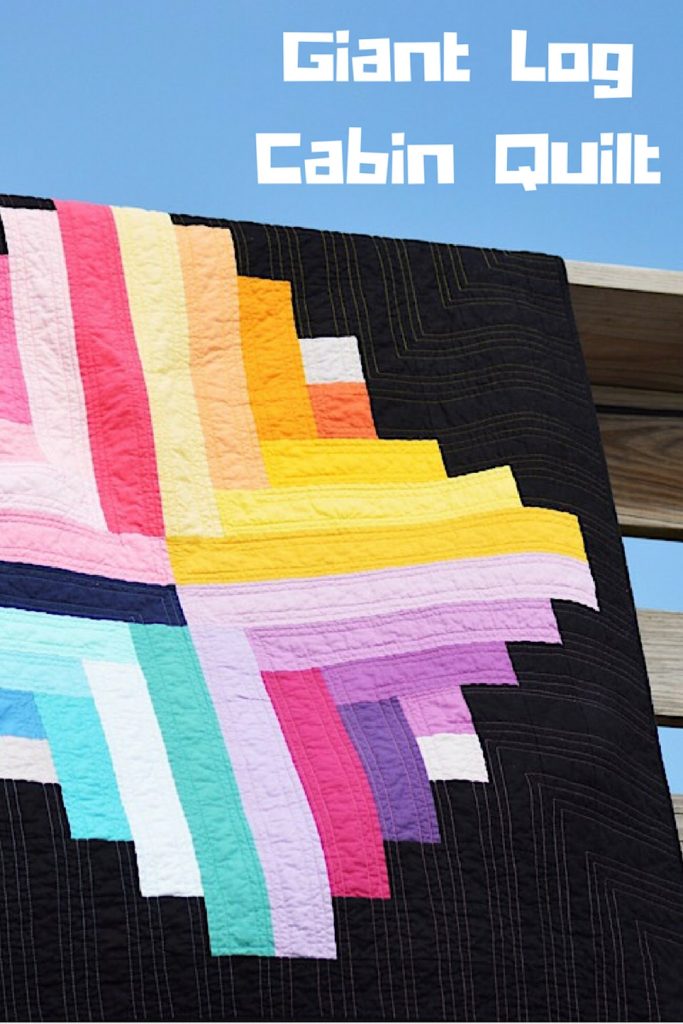 The pattern for this throw size quilt comes from the book, "By the Block," by Siobhan Rogers. I love the bright colors against the black backdrop. This would also be gorgeous if you substituted the black for a bright white or soft grey. You could also change the interior colors. Greens, oranges and reds would also be lovely options. There is lots of room to play and get creative.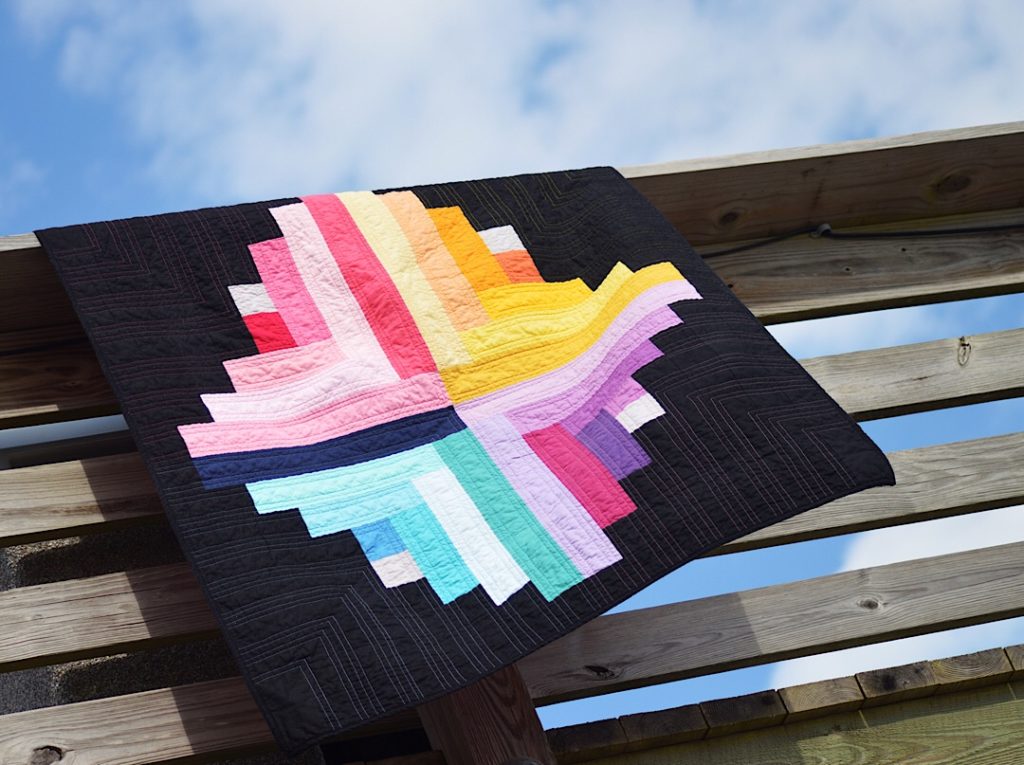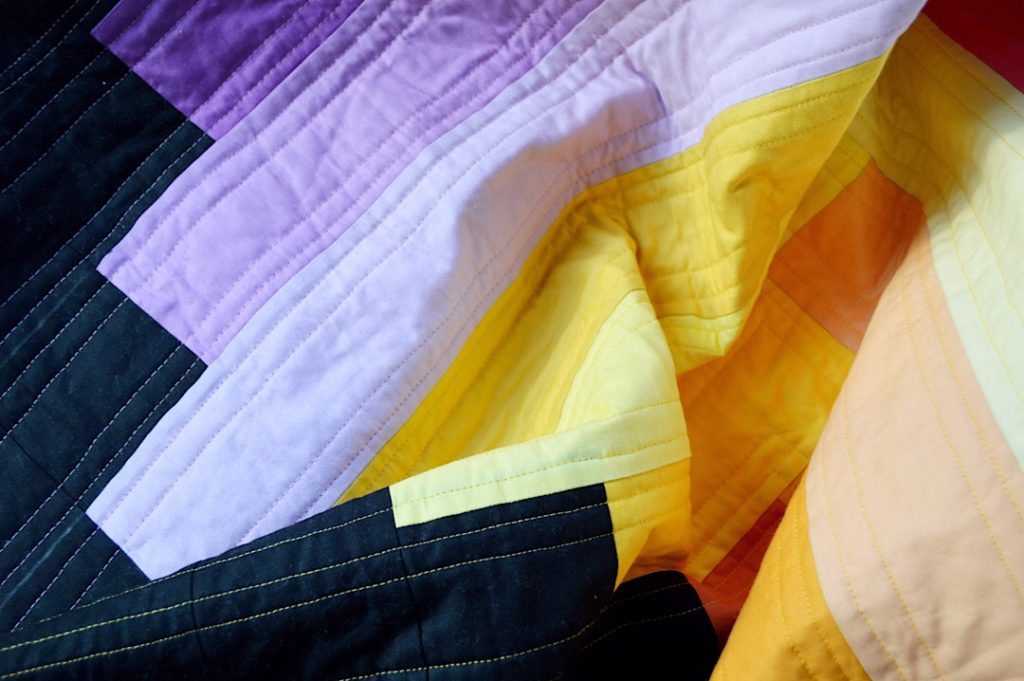 Sewing with solids is so much fun! Each beautiful color has it's own story, don't you think?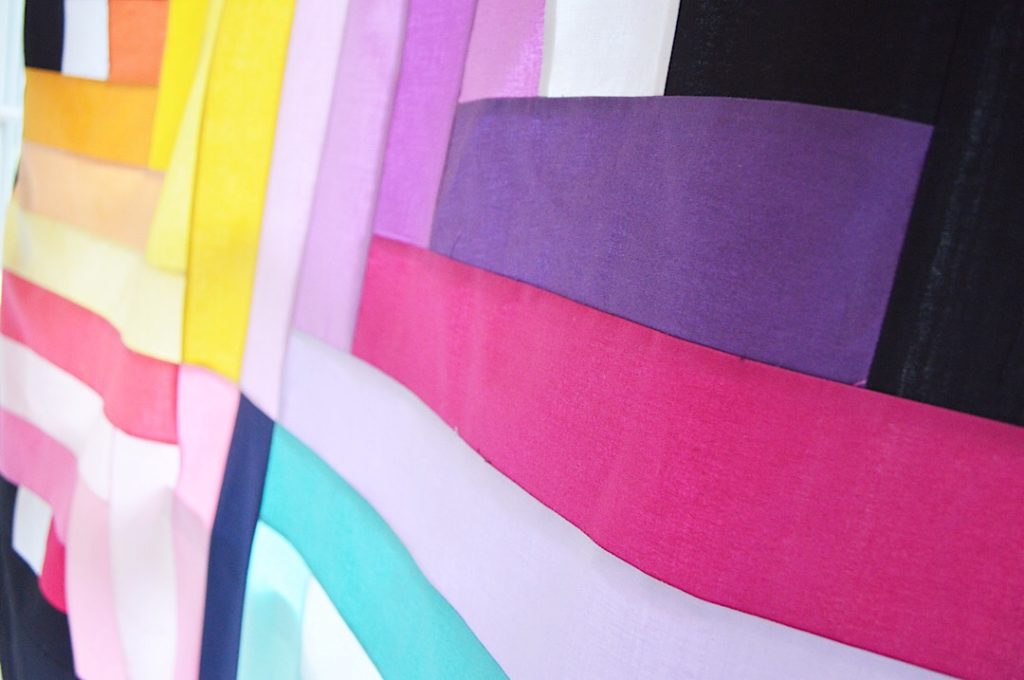 After I finished my quilt top, I hung it up in my windows to fully appreciate the color and design of this quilt.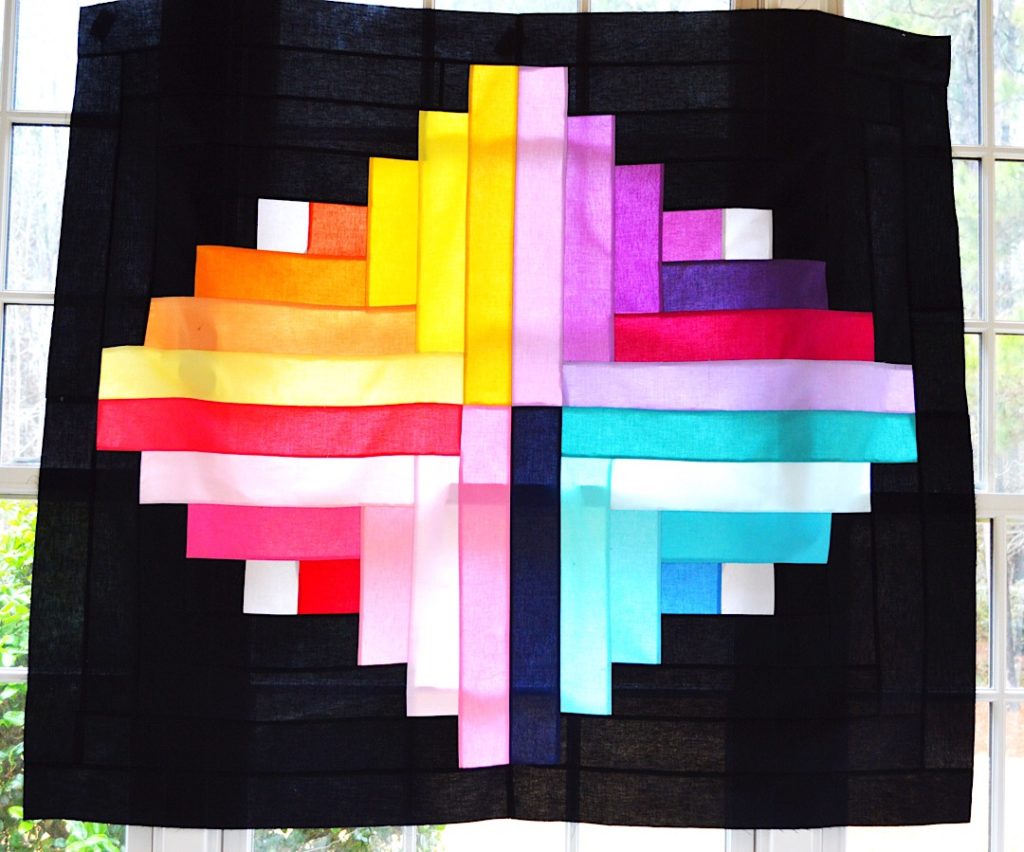 I love the stained glass effect here! It almost makes you want to hang it up just like it is!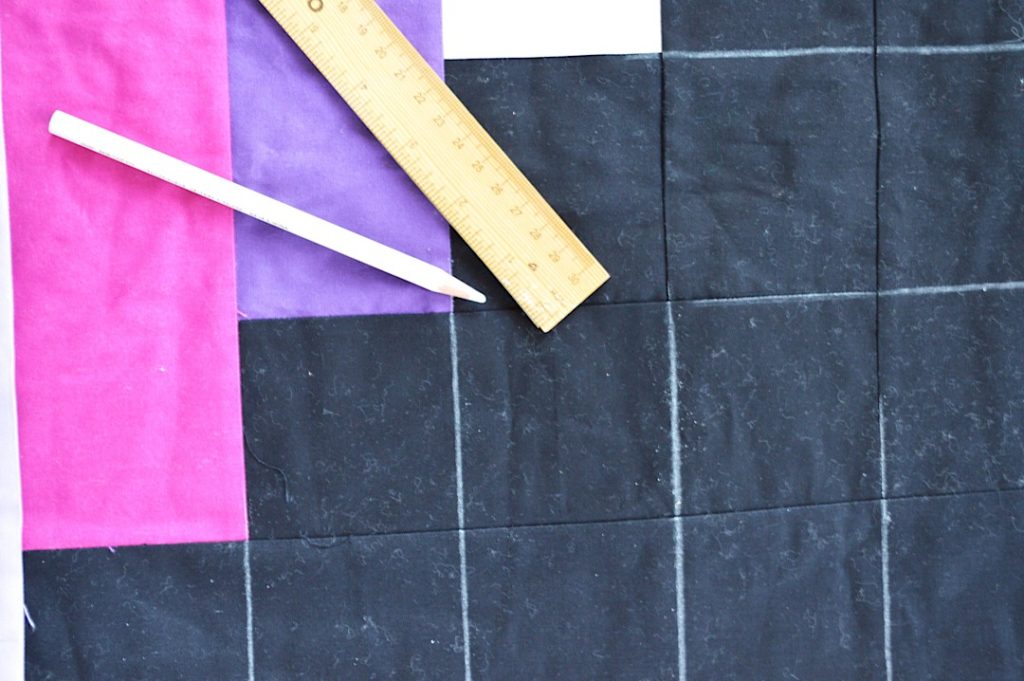 After spray basting my quilt layers, I had one final step of quilting prep. I planned to use the seams as my sewing guides, but what about where the seams end? I used white fabric pencil to extend the lines to the edge of the quilt top. And don't worry about the fuzz. This comes with the territory when quilting, and washes out, along with the white pencil marks.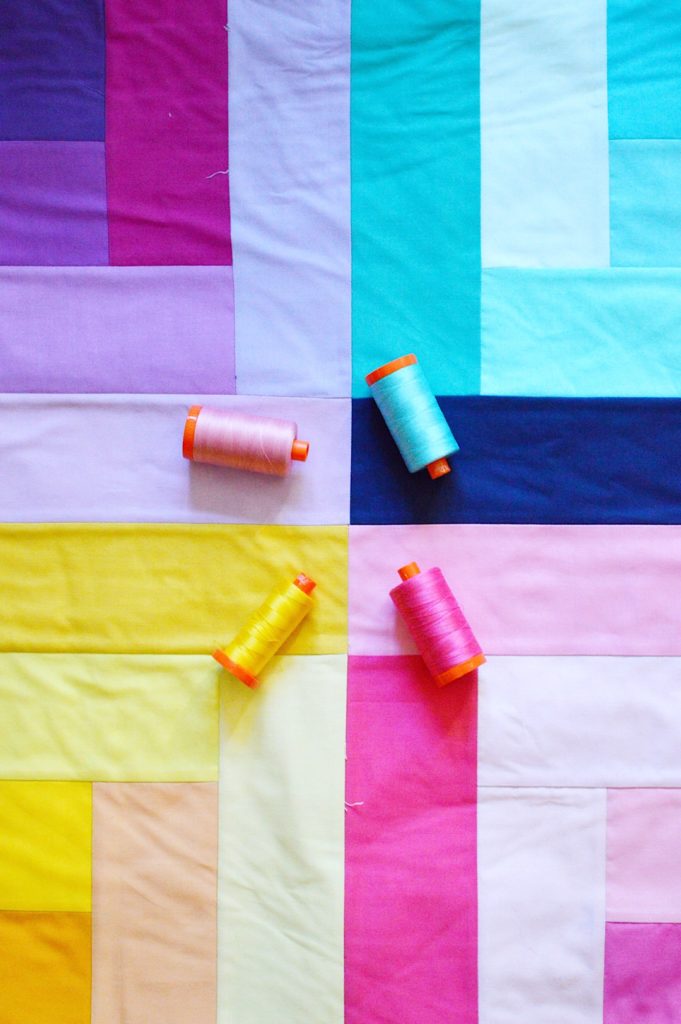 Finally, I selected my thread colors. These beautiful Aurifil threads were perfect! I decided to use one color for each quadrant.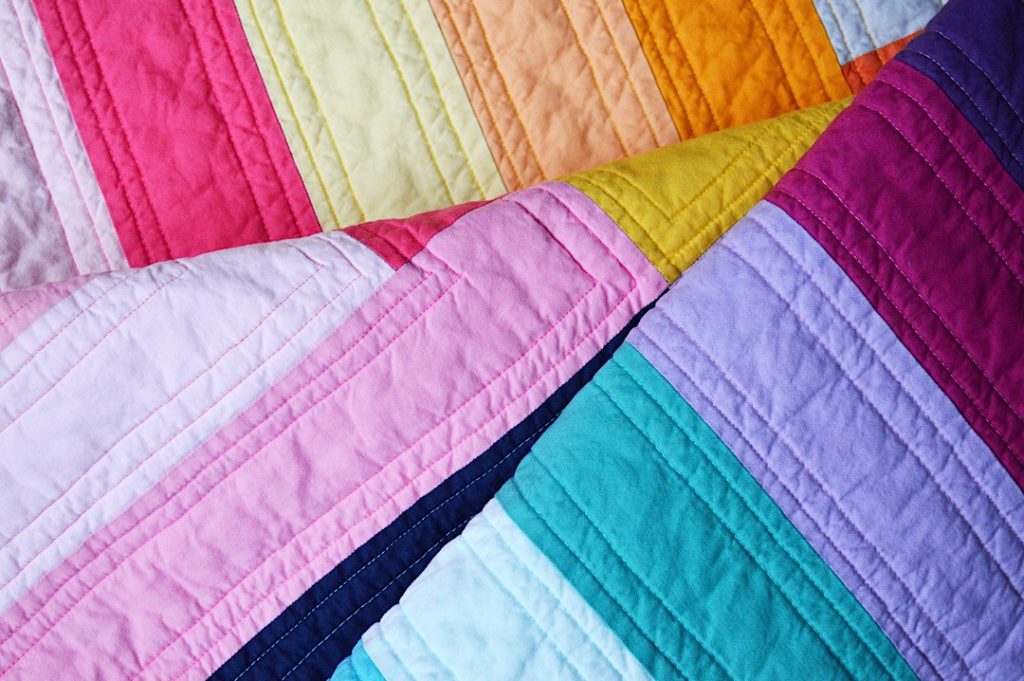 I decided to keep the quilting very simple. Using the seam lines as my guide, I stitched 1/4" on either side of the seams, and then added an additional row 1/4 apart from the first row.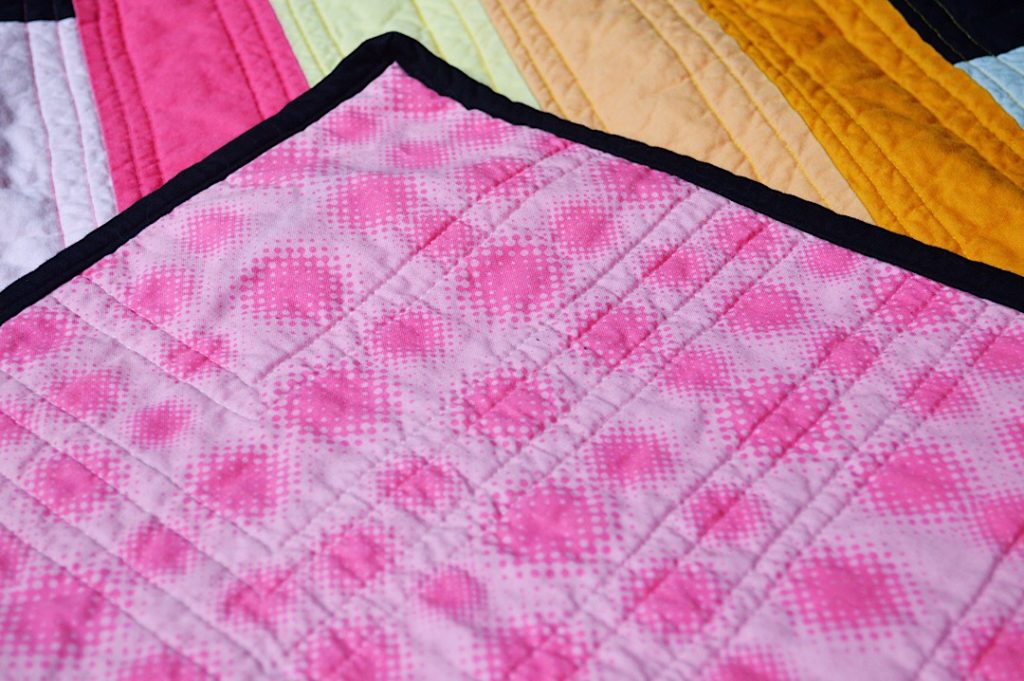 For the quilt back, I used this Riley Blake Pixelated Pink Super Hero Dot. Binding was the same Riley Black I used on the quilt front.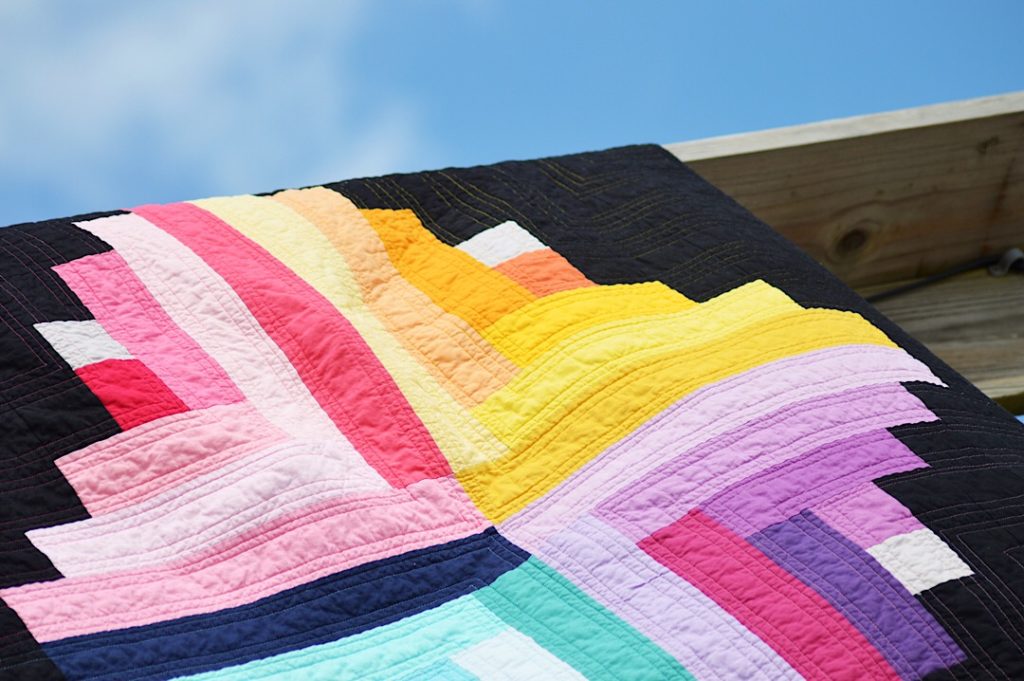 We would love to see your CONFETTI COTTONS projects! Tag us on Instagram or use #rileyblakedesigns #confetti cottons
Happy Sewing!