I had so much fun today playing with Jill Finley's latest fabric collection, Monday, Monday!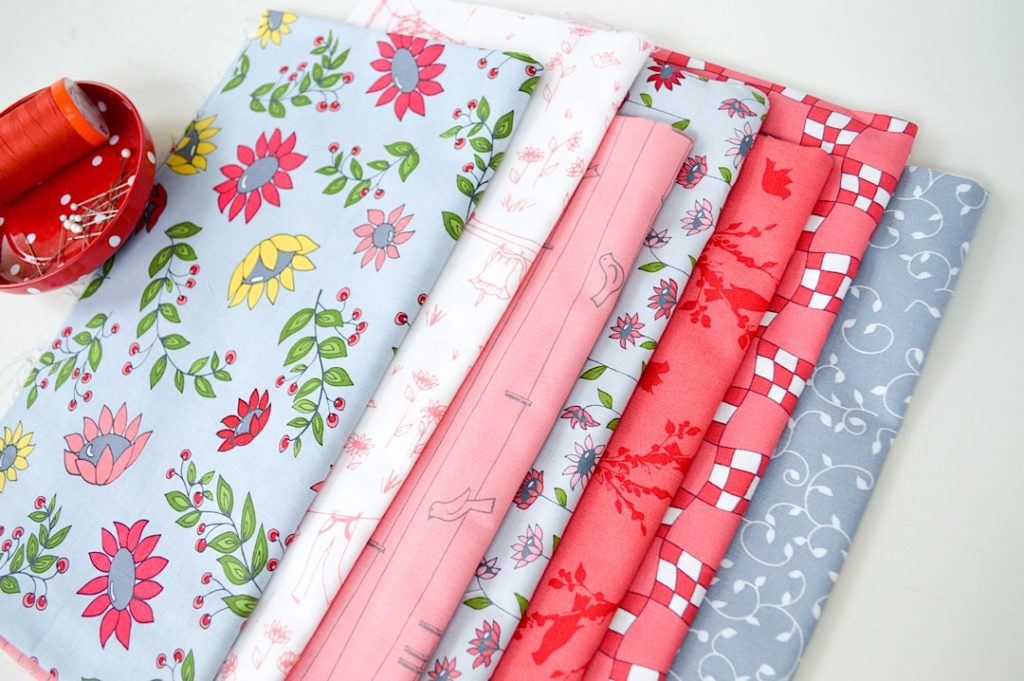 The colors and prints in this fabric line are delightfully combined with plenty of inspiration from nature and from simple, warm summer days under the clothesline.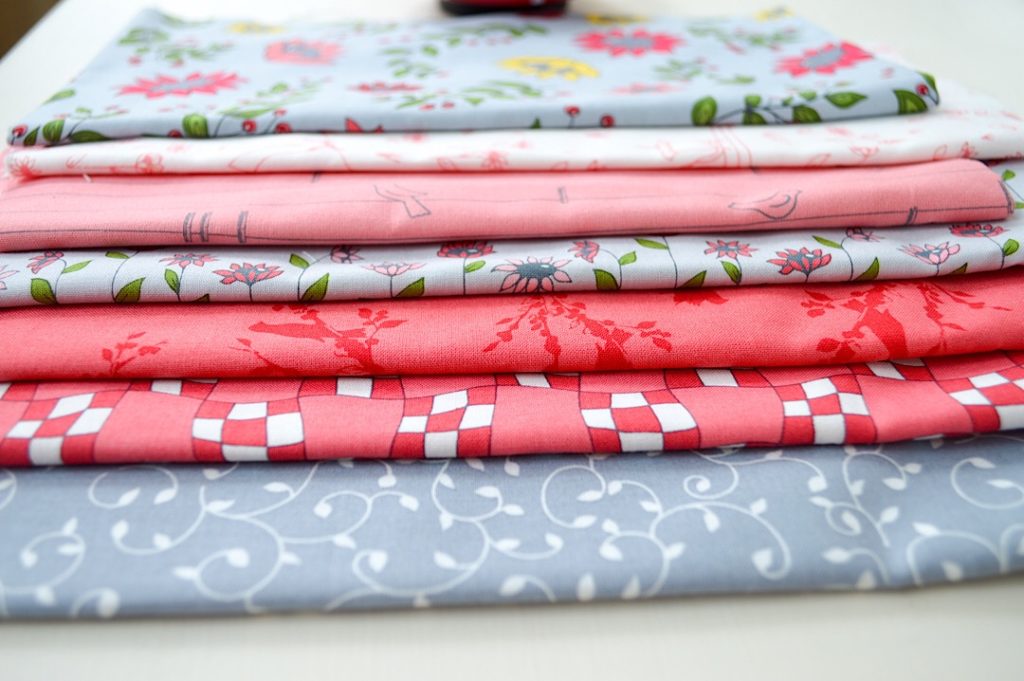 I love the muted color palette, while pops of saturated color add visual interest.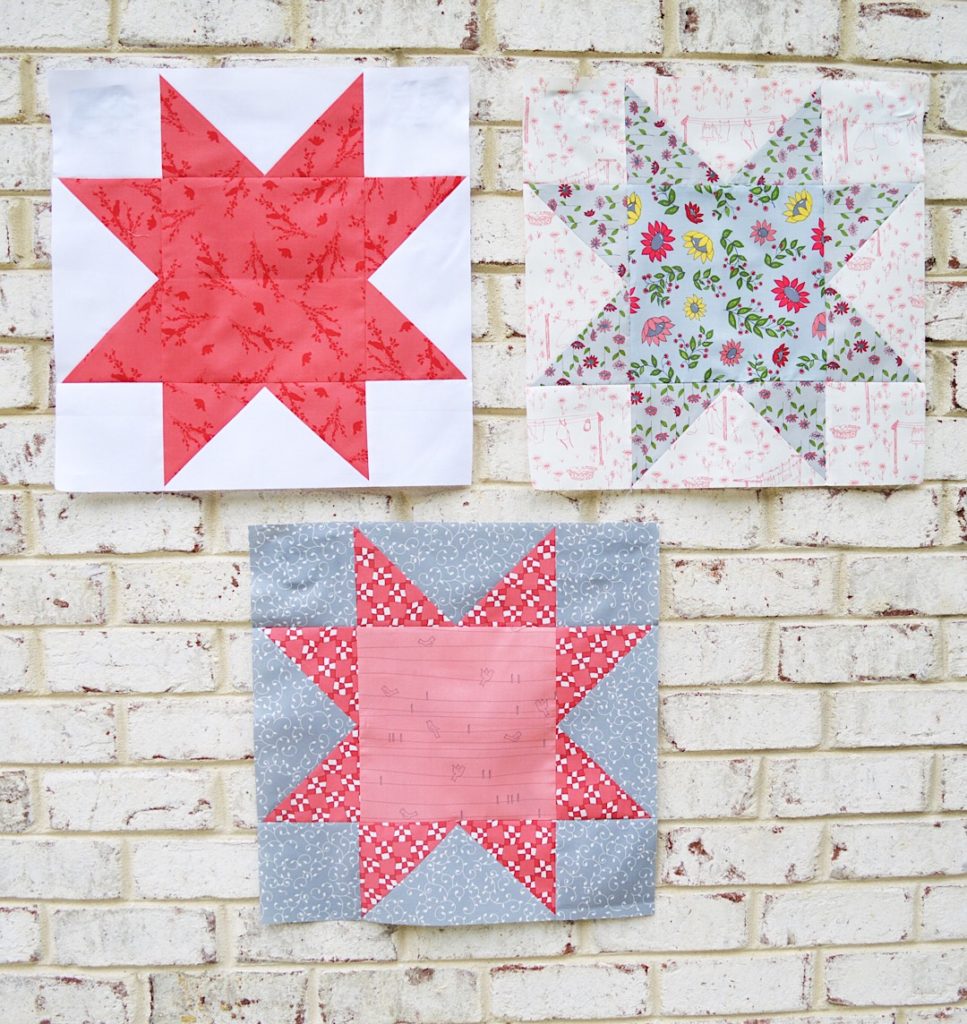 I decided to make up a few oversized sawtooth stars blocks to really showcase the different prints. I used Amy Smart's easy SAWTOOTH STAR TUTORIAL, which gives cutting directions for several different sized blocks. I made the 18" blocks. I love this size, because these could easily be sewn into decorative pillows, a bold, modern quilt, a table runner, tote bag, and so much more!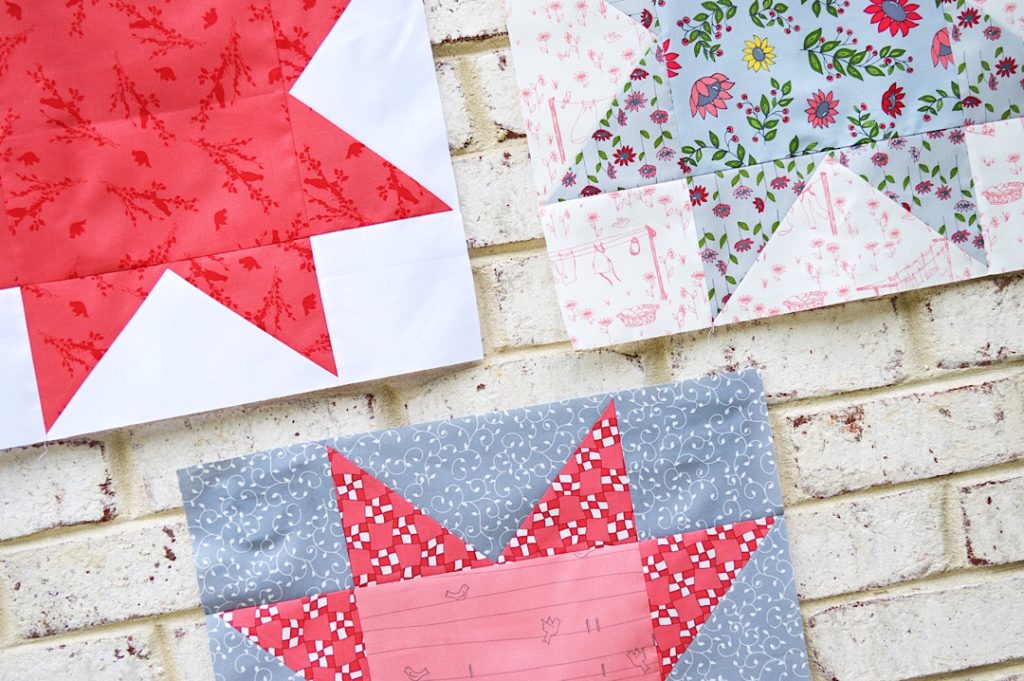 Notice the sweet little laundry sketch print I used on the background for the floral block. Cute!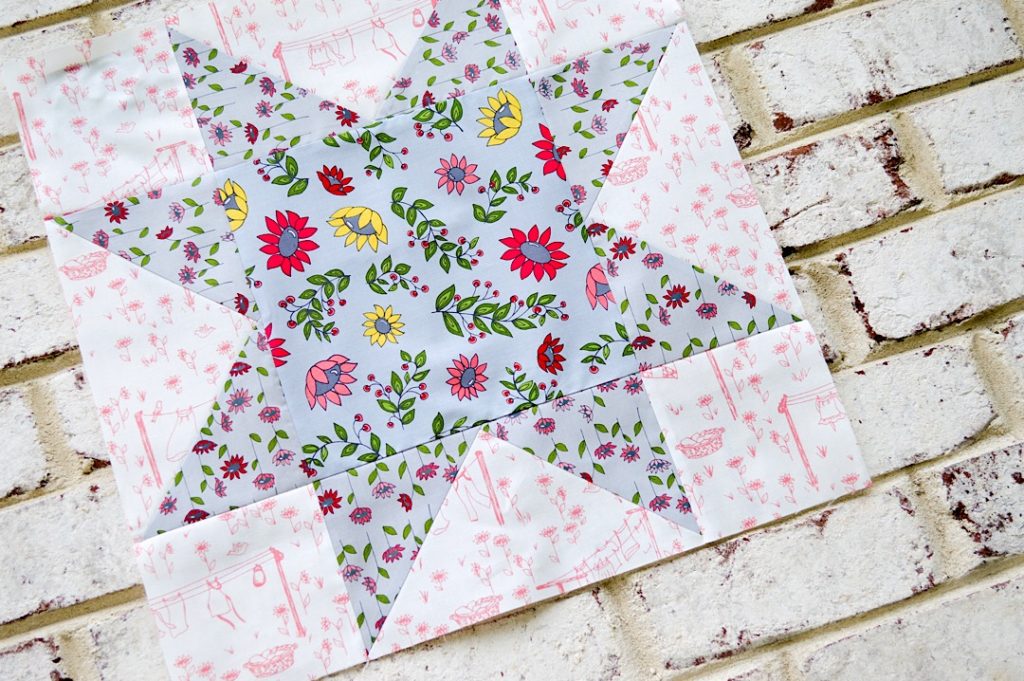 Here is a closer look! The simple red and white sketch is reminiscent of traditional redwork. So lovely!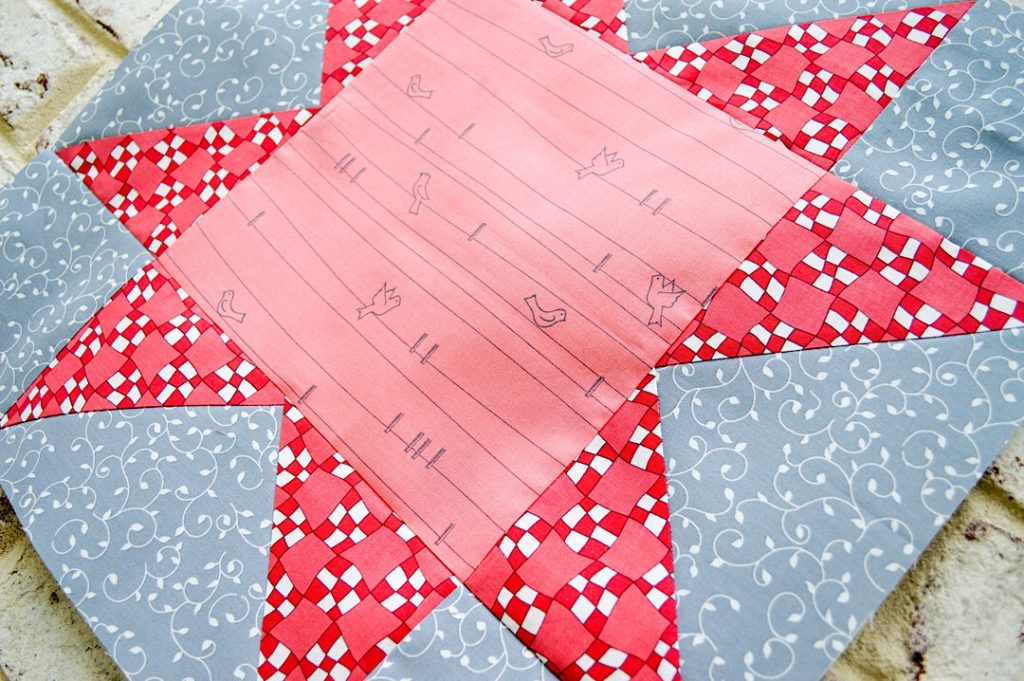 I adore the center print in this block! The birds sitting on the laundry line with the little clothespins is adorable.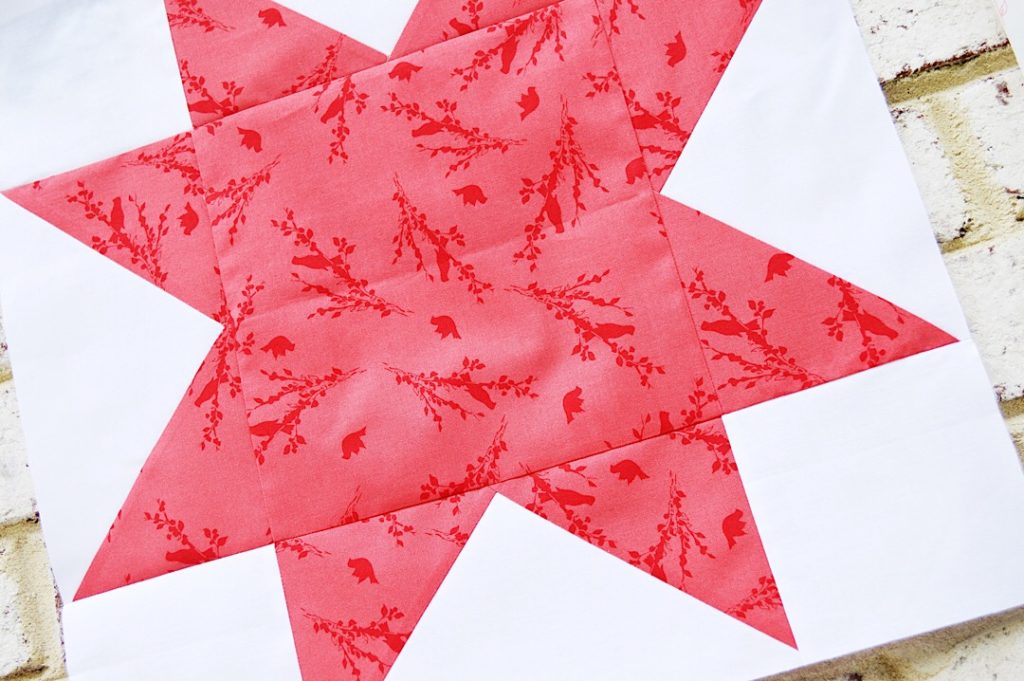 This tone-on-tone bird print might be my personal favorite. I love the how the red contrasts with the Riley White background. It feels both traditional and modern at the same time.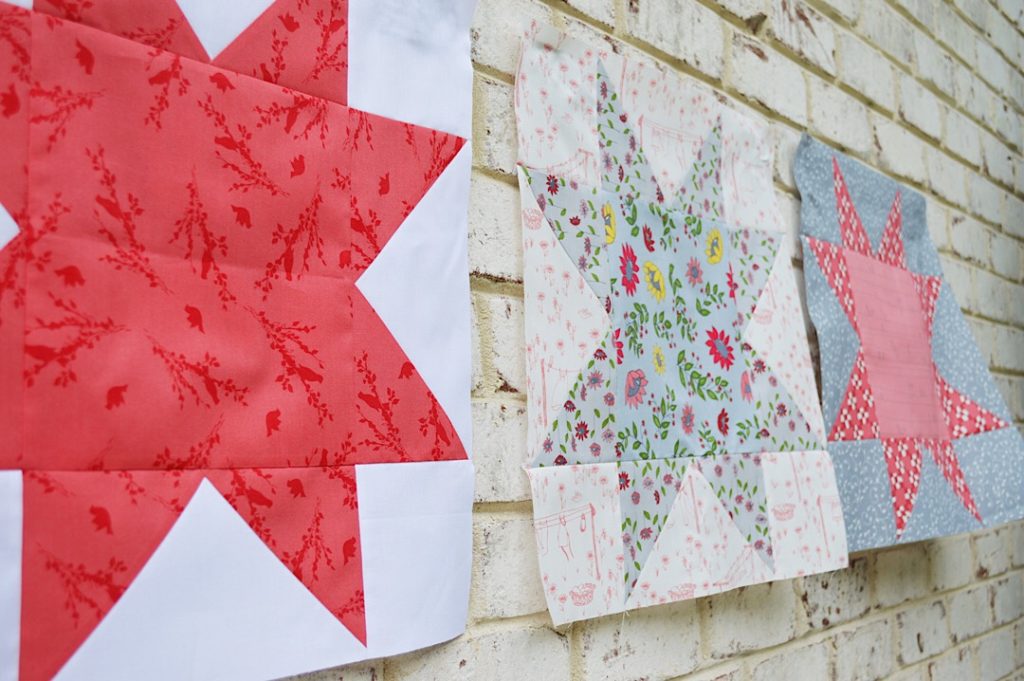 Monday, Monday is available in our favorite local and online quilt shops! For more Monday, Monday ideas and inspiration, follow designer Jill Finley on Instagram @jillilystudios.
Happy Quilting!