We are excited to hop on over to the JUST LET ME QUILT blog today to get a look at the fabulously whimsical Ms. Winnefred's Closet quilt, which features fabrics from the Cats, Bats and Jacks collection designed by My Mind's Eye.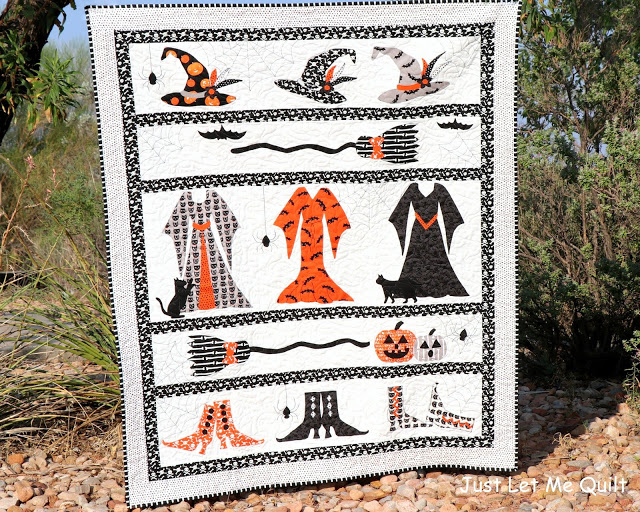 This showstopper quilt features large scale applique in the form of various items found in a very fashionable witch's closet! Visit JUST LET ME QUILT for more photos and details about this fun quilt. Catch up with Carol of Just Let Me Quilt on Instagram @justletmequilt.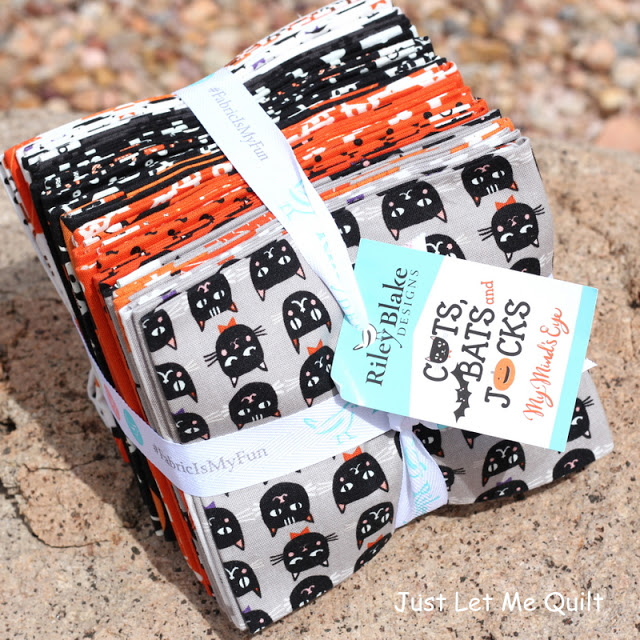 Cats, Bats and Jacks is available now at your favorite local and online quilt shops, so grab yours today and share your projects with us on Instagram @rileyblakedesigns.
Thanks for stopping by!