We are so excited about the brand new officially licensed NAUTICAL fabric collection, by Caskata Studios™, we can hardly stand it!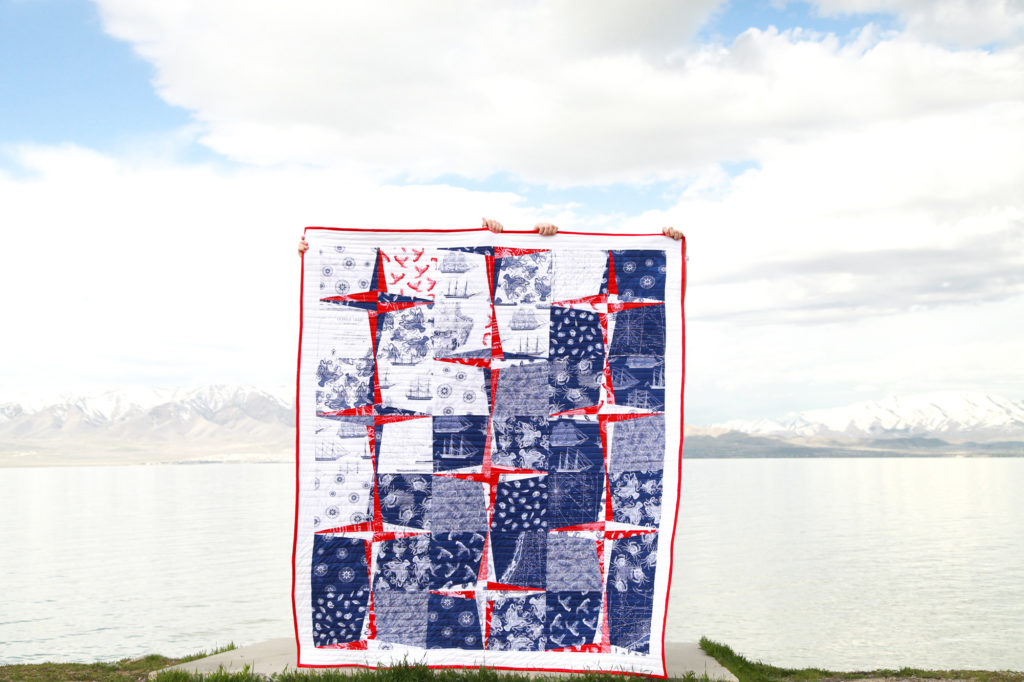 Caskata Studios™ is known for their artisanal dinnerware, often with a Nantucket feel, as seen in the stunning Nautical collection.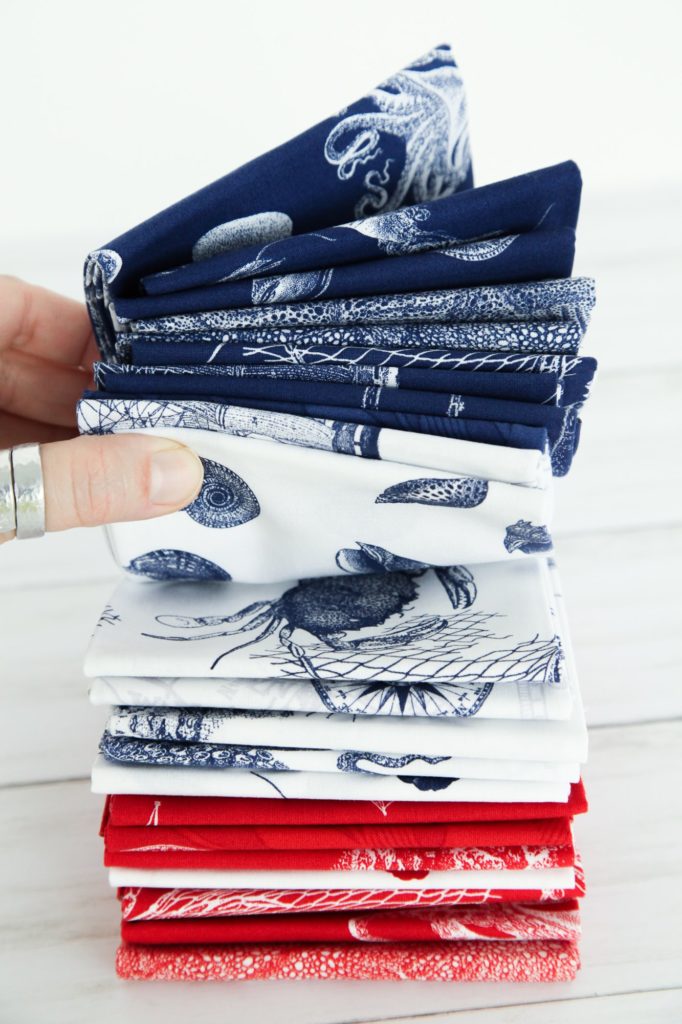 The Nautical collection features exquisitely detailed drawings of marine life, maps, shells and more, all in timeless colors of red, white, and navy blue.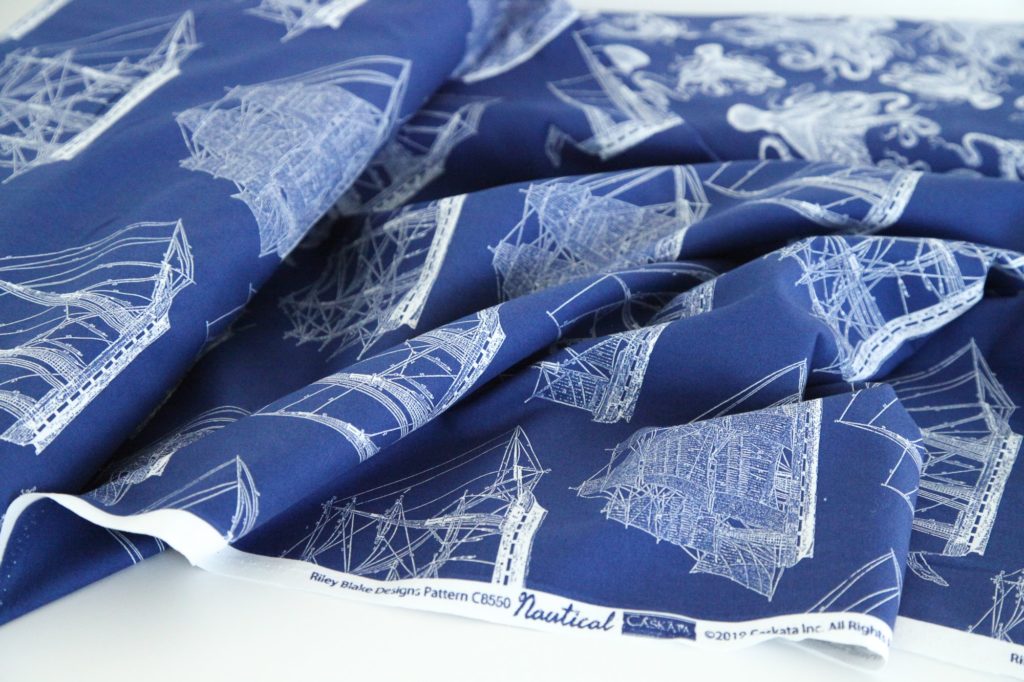 Here, you can see the gorgeous boat design with the delicate lines captured beautifully on the blue backdrop.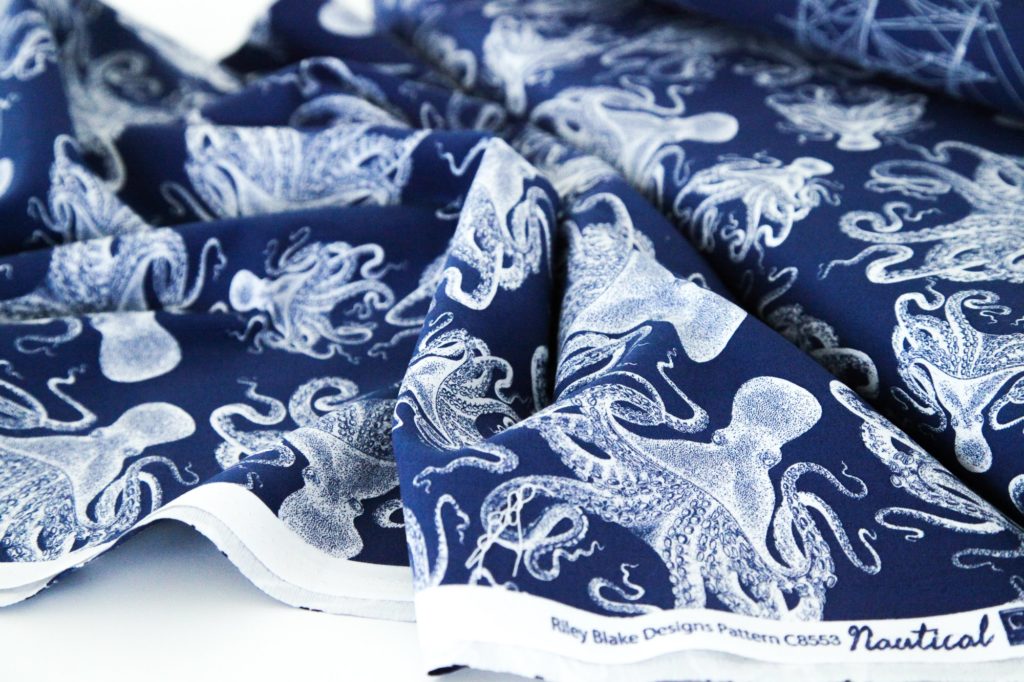 And this handsome octopus design is an all-around favorite here at the office — everyone wanted a chance to play with this fabric – words cannot adequately describe how beautiful it is!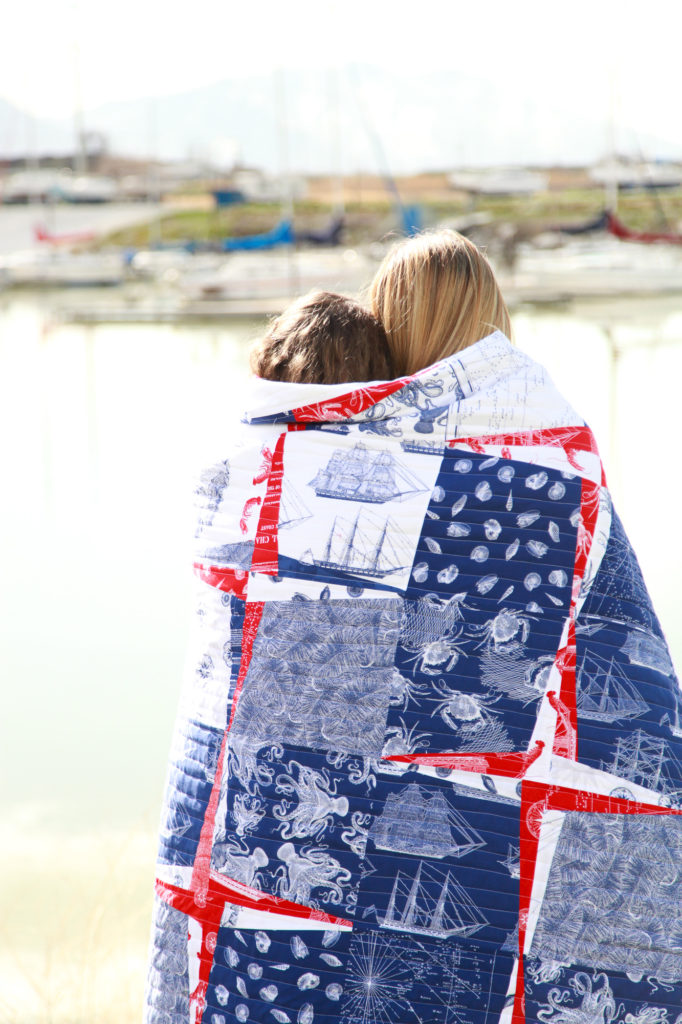 When deciding what I would make, I knew I couldn't use just a few of the prints. I had to use every single one, but how? That's when I came across FREE TUTORIAL for this easy Rising Star quilt by Missouri Star Quilt Co.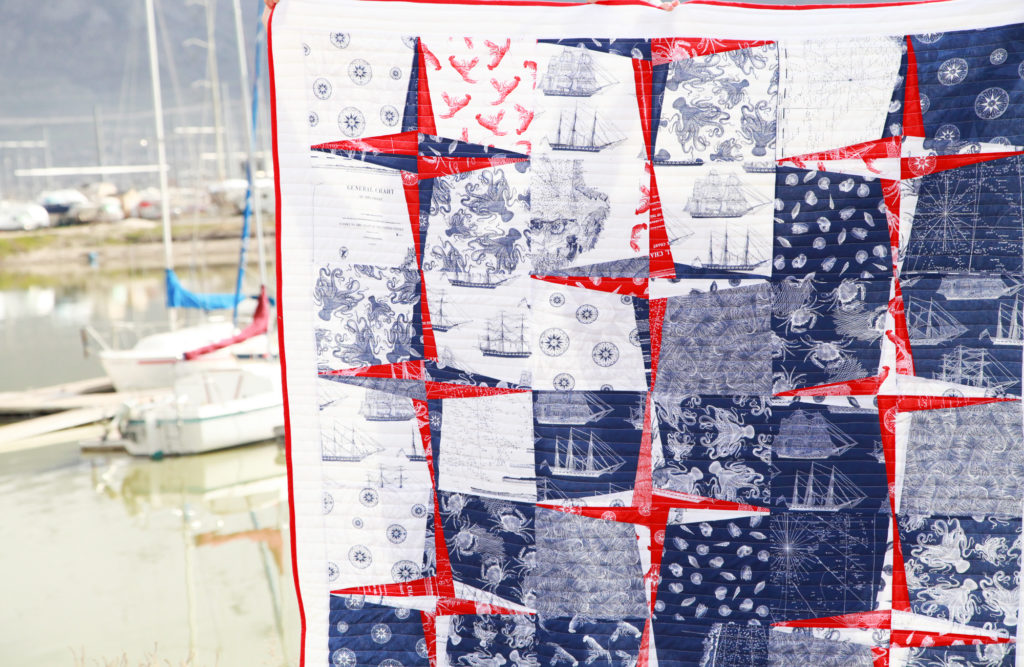 The star motif immediately brought to mind the points on a compass, so I knew this would be the perfect design for this totally Nautical themed quilt. The pattern uses 10″ squares and 2 1/2″ strips — perfect for pre-cuts.
Initially, I planned on only using the blue background prints for the 10″ squares, but after completing the first two rows, I decided I needed some white in there to add interest. Sometimes spontaneous changes are the best — I love how this turned out!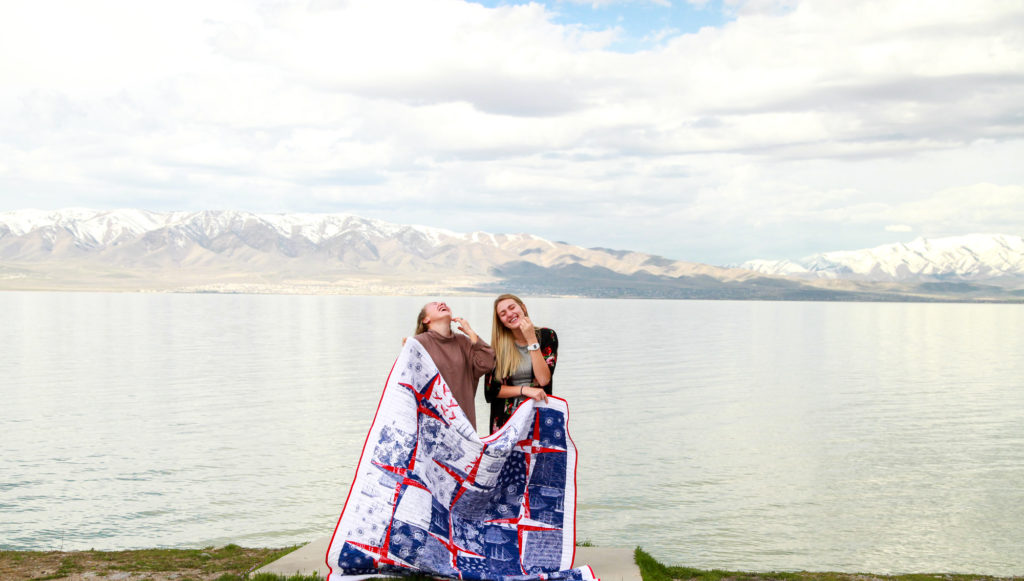 And just to keep it real, here is what it usually looks like behind the scenes — LOTS of giggles…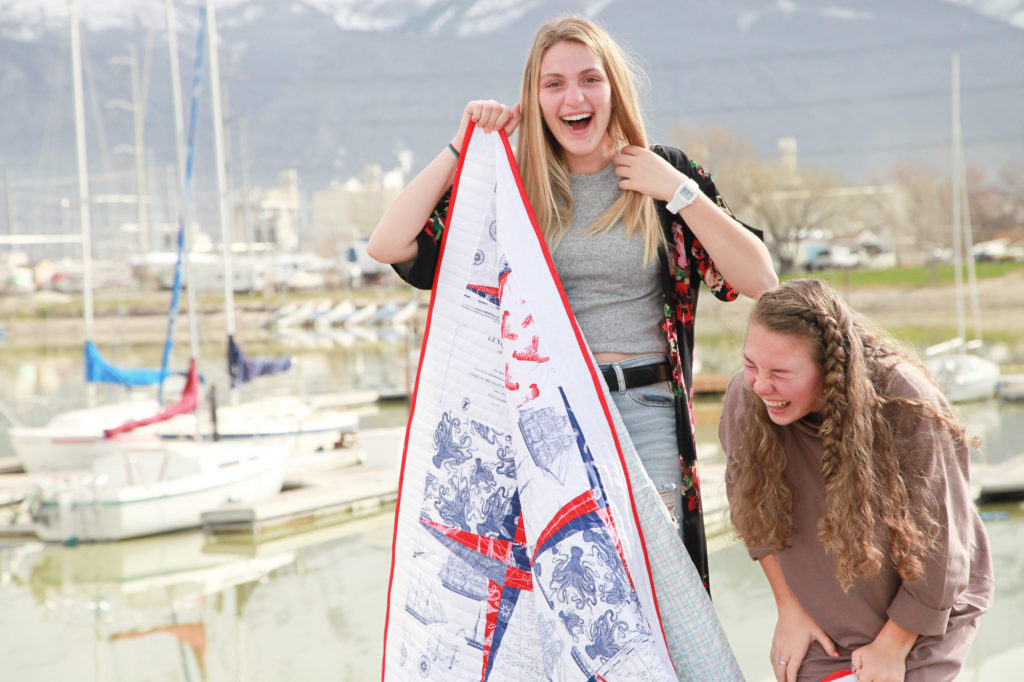 …because apparently holding up a quilt is like TOTALLY embarrassing when you are fifteen years old.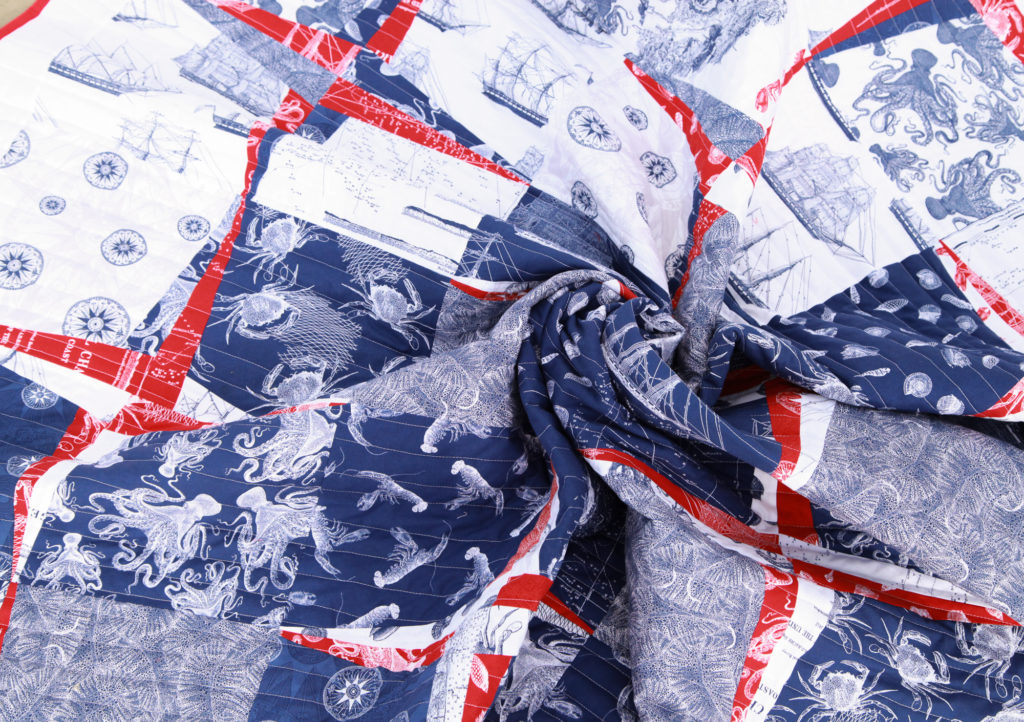 This maritime-themed quilt can easily double up as a fun 4th of July picnic blanket with it's bold red, white, and blue color scheme. Get the FREE TUTORIAL for this quilt and pick up your NAUTICAL fabrics today to make your very own Rising Star quilt!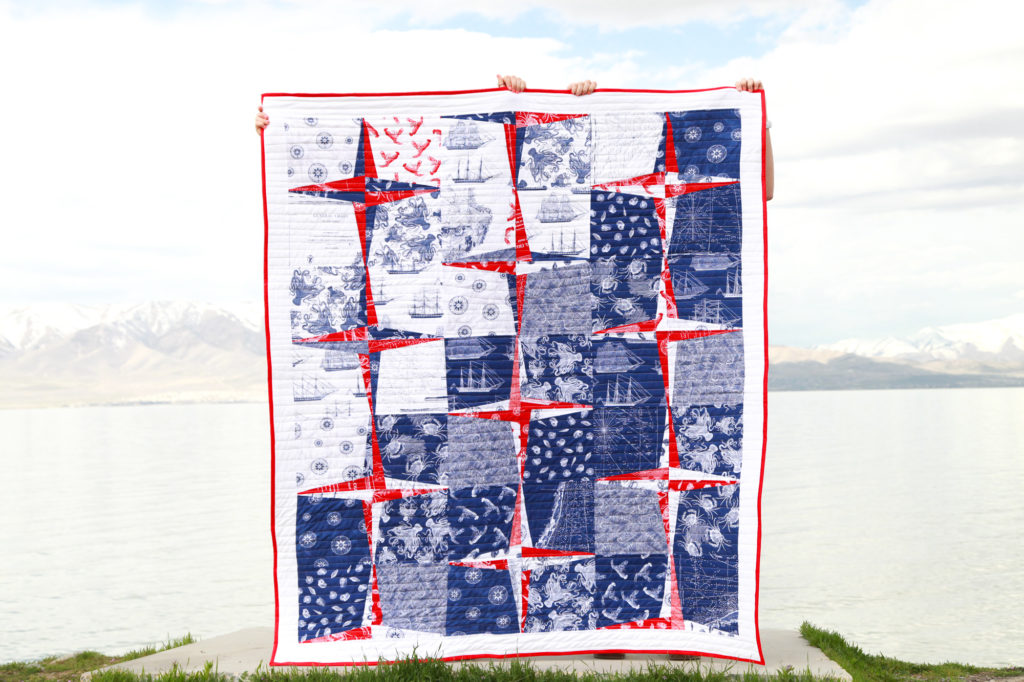 Nautical, by Caskata Studios™, is available now at your favorite local and online quilt shops. Pick up yours today and share your makes with us on Instagram using #rileyblakedesigns #iloverileyblake #fabricismyfun, and be sure to tag us @rileyblakedesigns.
Happy Quilting!