We are so excited about the Northwest collection, which celebrates the beauty and wildlife of, you guessed it, the Pacific Northwest!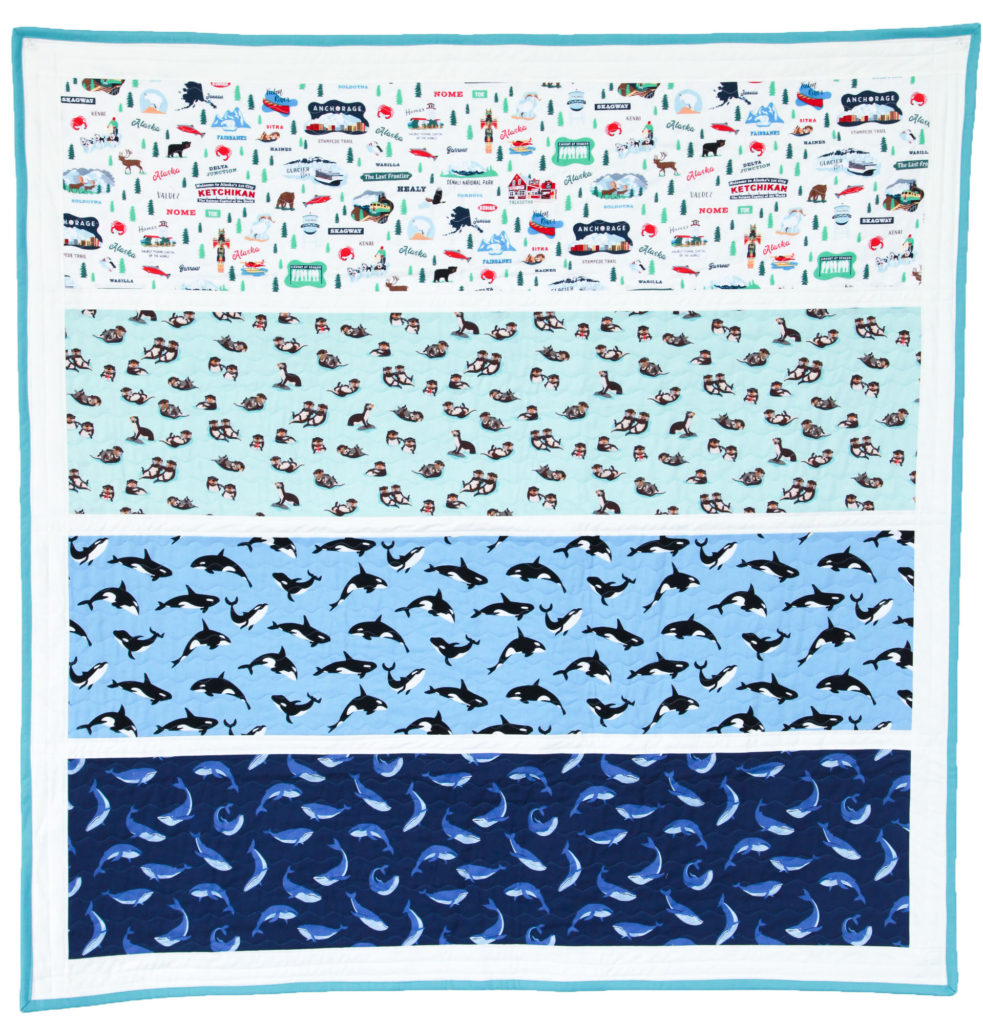 The Northwest collection features whales, orcas, otters, salmon, and wildlife prints, along with two main prints highlighting either Alaska or Washington.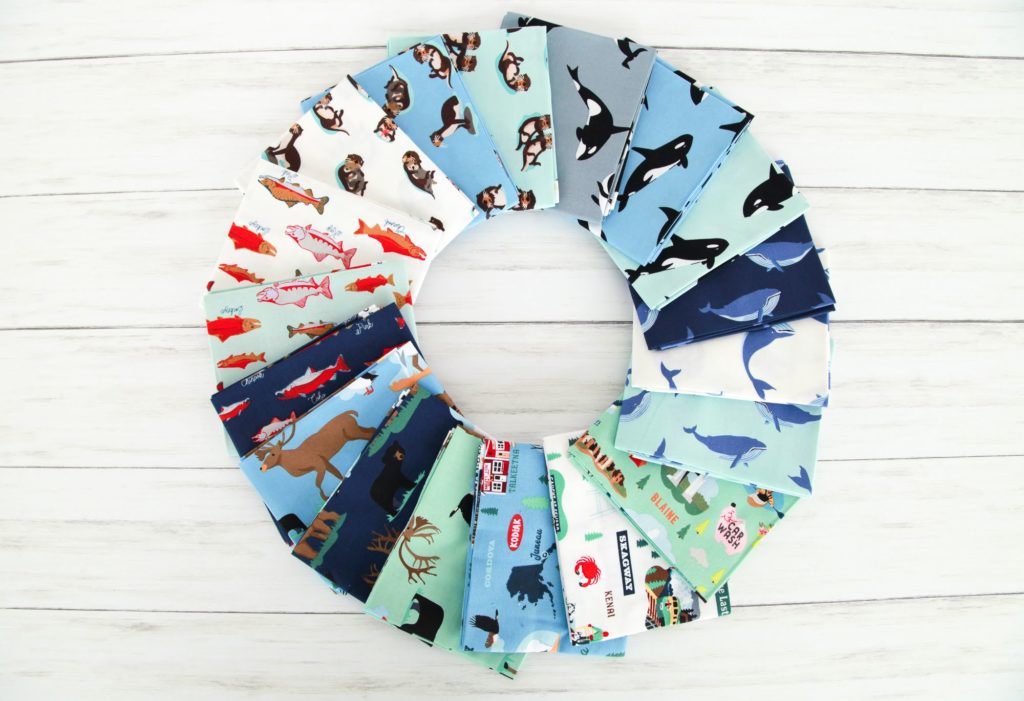 I loved each of the sea animal prints so much, I decided to show them off in this cute and easy baby quilt, which could easily become a lap quilt or throw.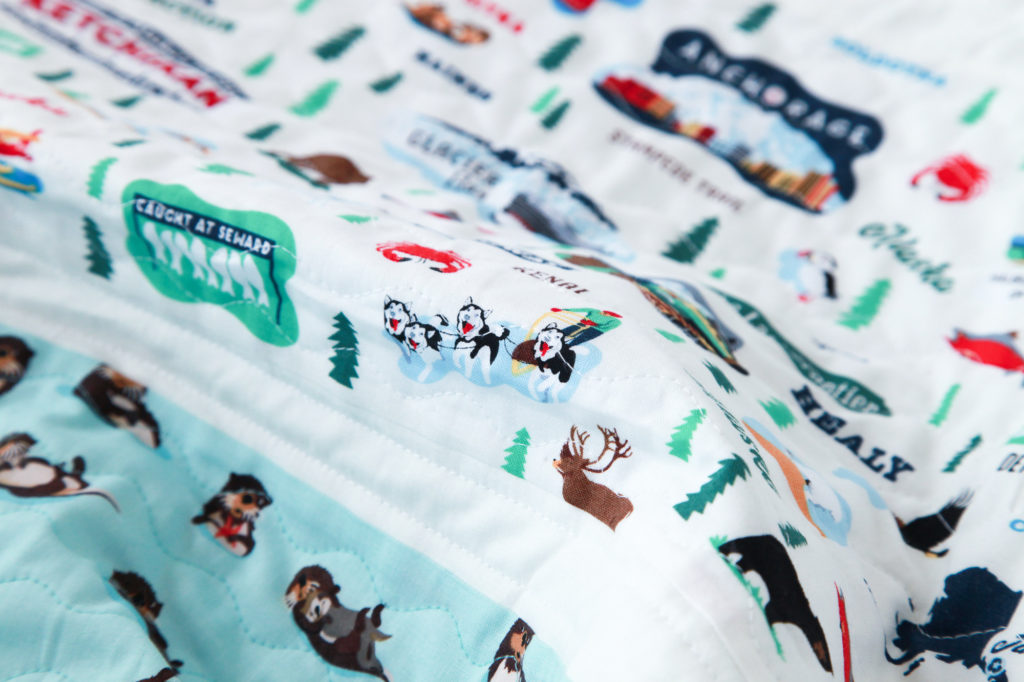 For the top strip of my quilt, I used the Alaska print. I couldn't pass up those cute little sled dogs!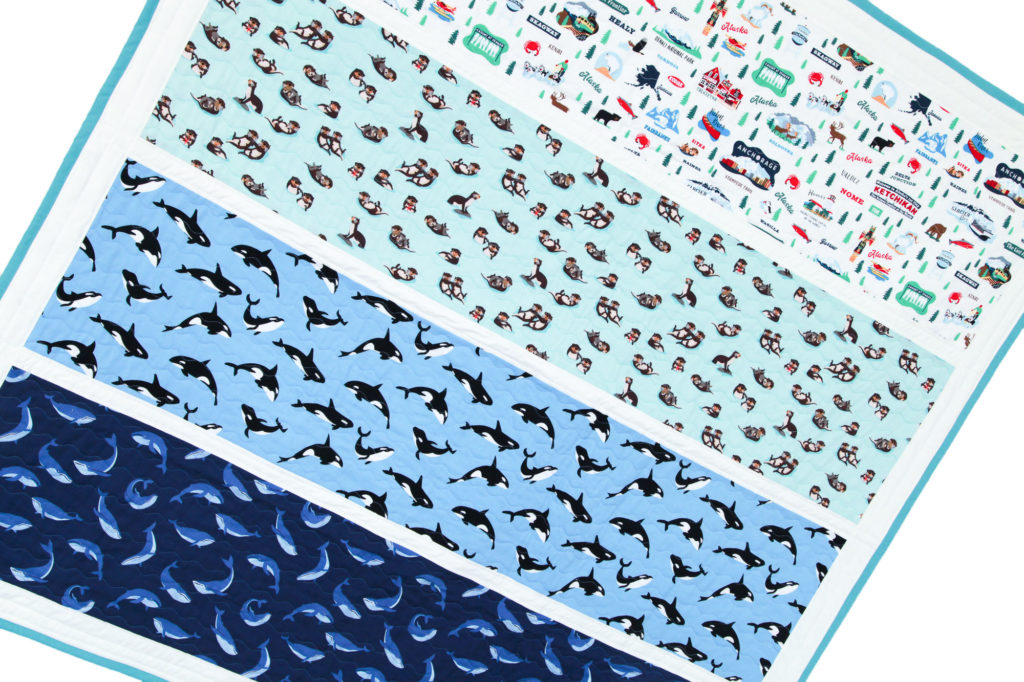 The serene shades of blue, aqua and mint evoke images of the great pacific ocean and all of the fascinating creatures that call it home.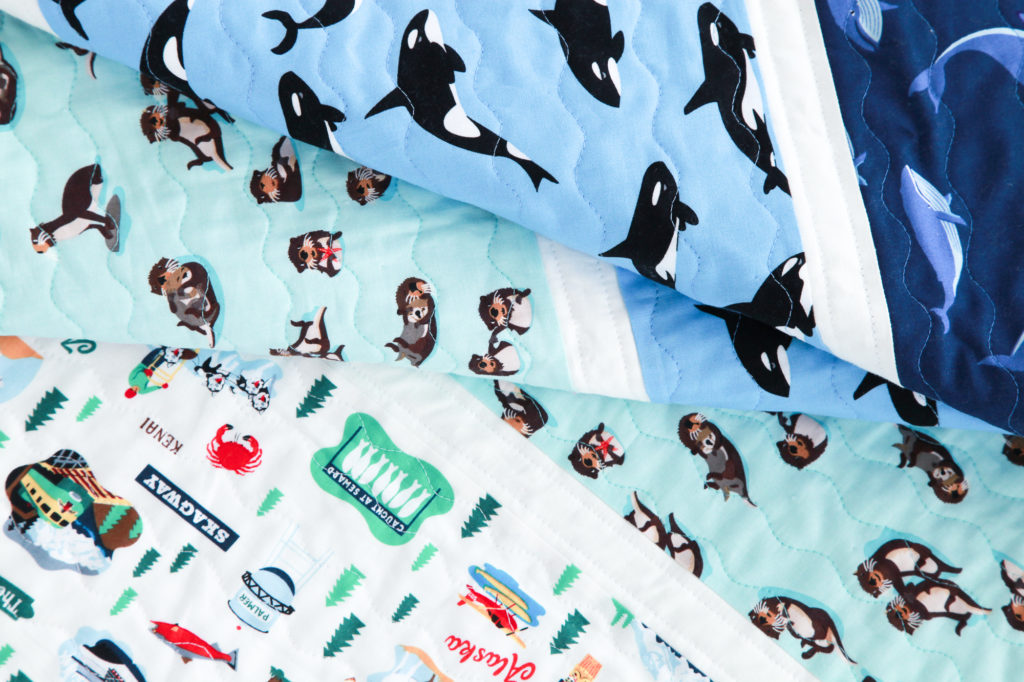 Finished quilt measures approximately 46″ x 46″. To make this quilt, you will need:
4 strips of 10 1/2″ x WOF in Northwest Navy Whale, Blue Orca, Aqua Otters, and Alaska Cloud
3 strips of 1 1/2″ x WOF – Confetti Cottons Cloud
6 strips 2 1/2″ x WOF – Confetti Cottons Cloud
Quilt Batting
Fabric for quilt back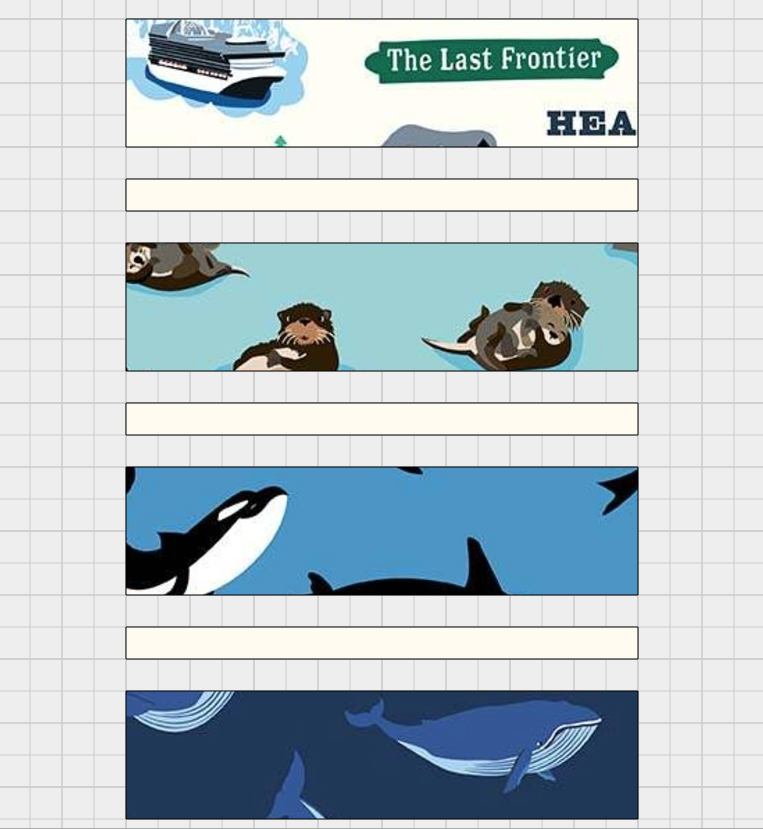 Lay out your strips in color order from darkest to lightest, with the Navy Whales at the bottom. Place a 1 1/2″ Cloud strip in between each print as shown above. Sew the strips together, pressing seams toward the darker fabrics as you go.
After sewing all of the strips together, the sides will probably be uneven. You'll want to trim both sides so they are straight.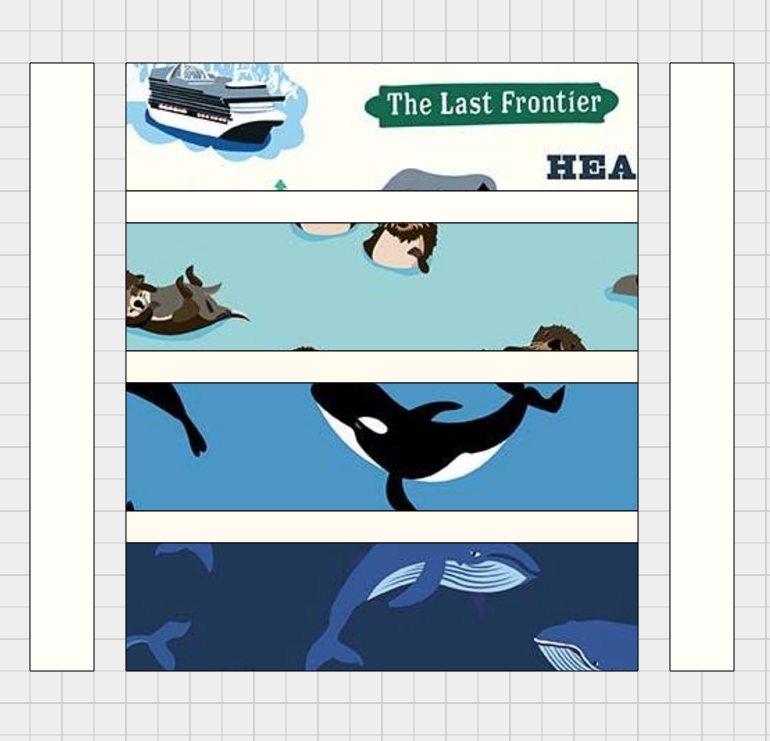 Sew a 2 1/2″ Cloud strip to each side, pressing the seams toward the Cloud fabric.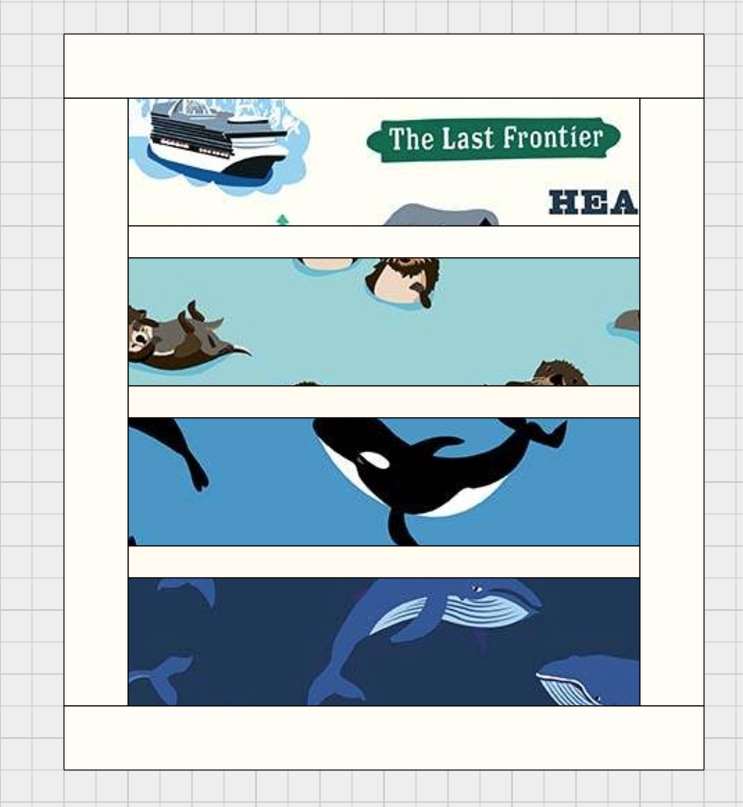 Sew together two 2 1/2″ Cloud strips along the short end. Repeat so you have two long strips. Sew one strip to the top and one to the bottom of the quilt. Press seams. That's all there is to it!
Make your quilt sandwich (quilt back + quilt batting + quilt top). Baste. Machine, hand, or professionally quilt as desired.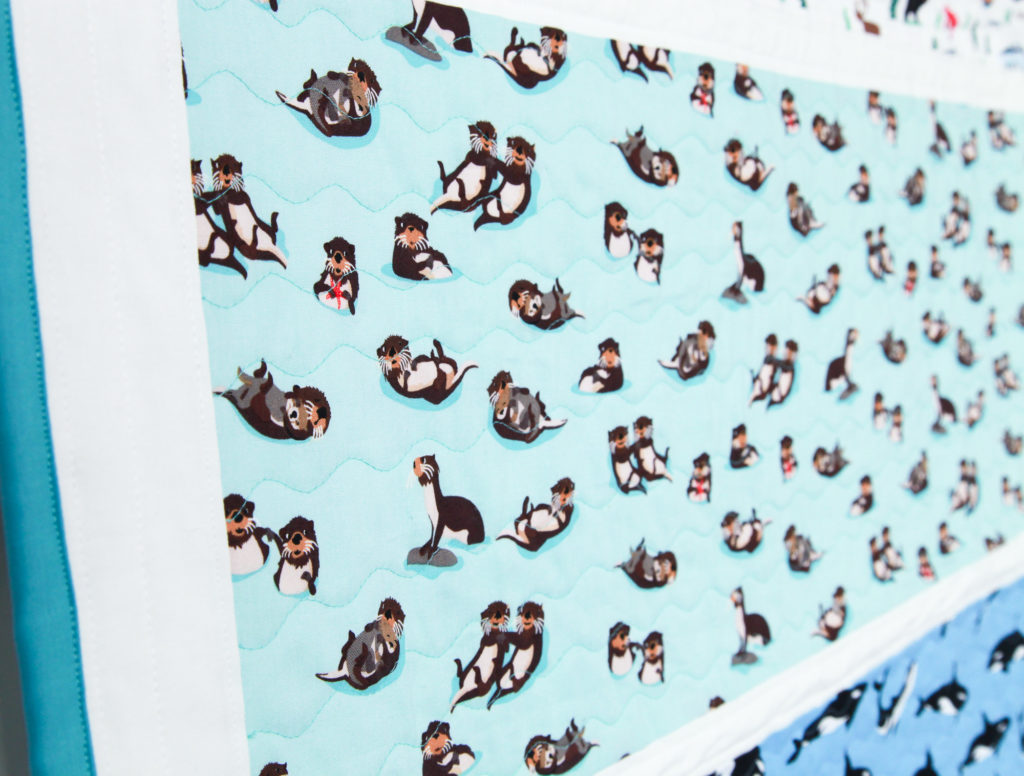 I used this fun wave stitch on my home machine. The wavy lines really accentuate the water theme of this quilt.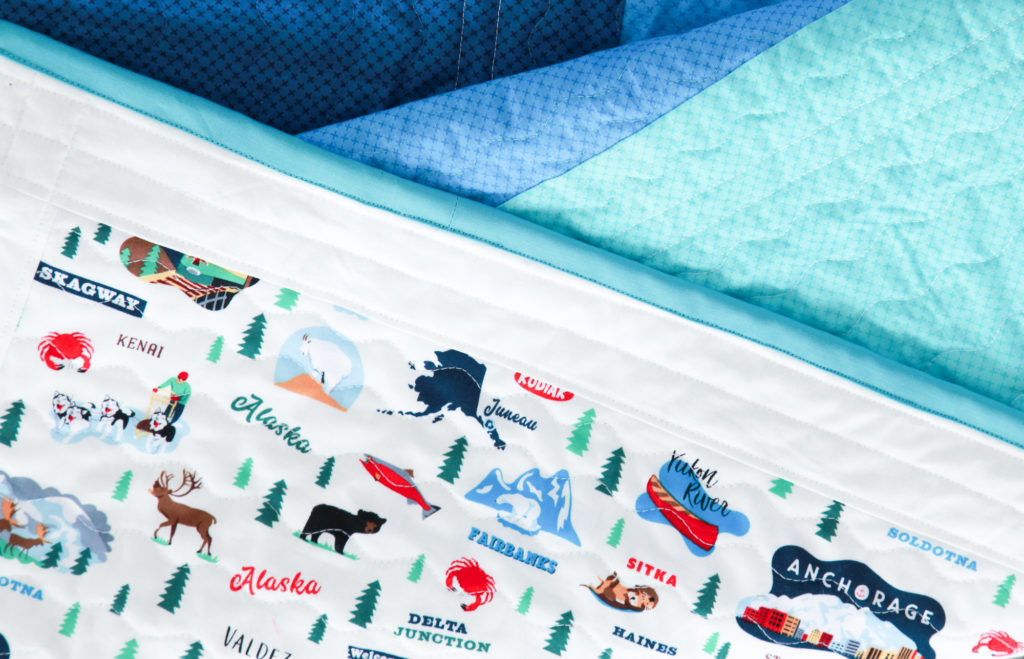 For the quilt back, I pieced together three shades of blue from our Riley Blake Kisses fabrics, part of our collection of Basics.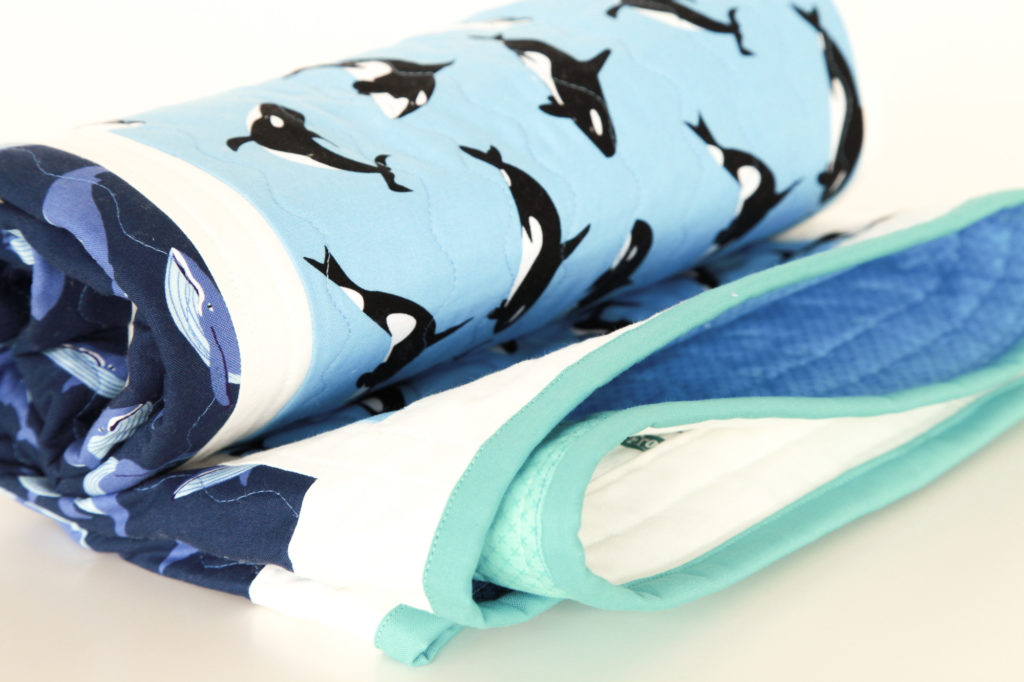 I used Bear Lake Confetti Cotton for the binding.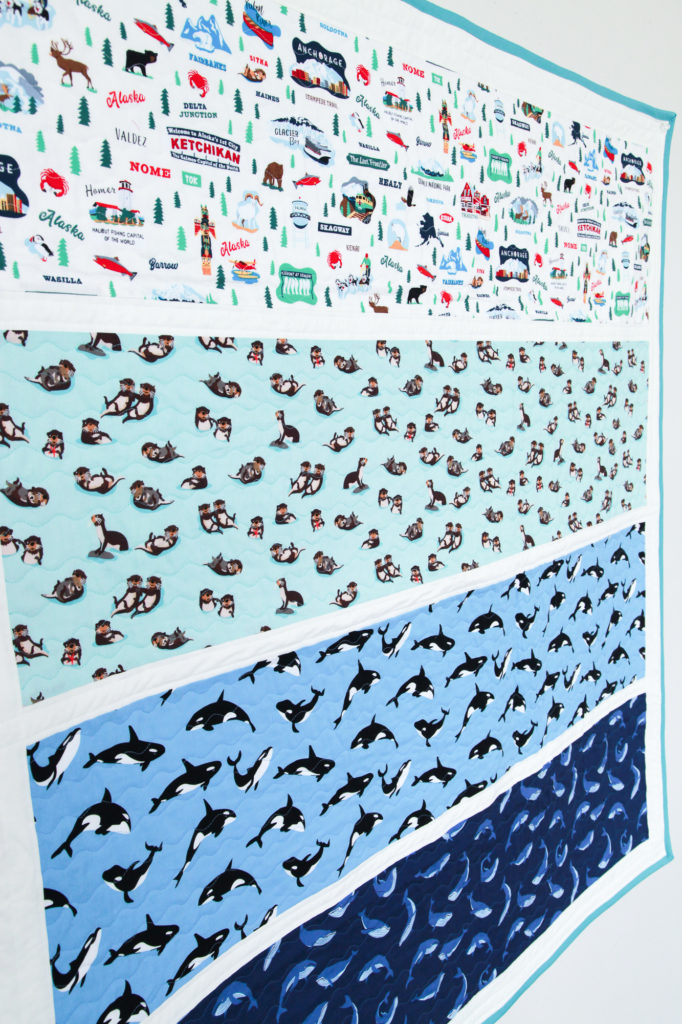 A quilt that is as easy on the eyes as it is to make – you've gotta LOVE that!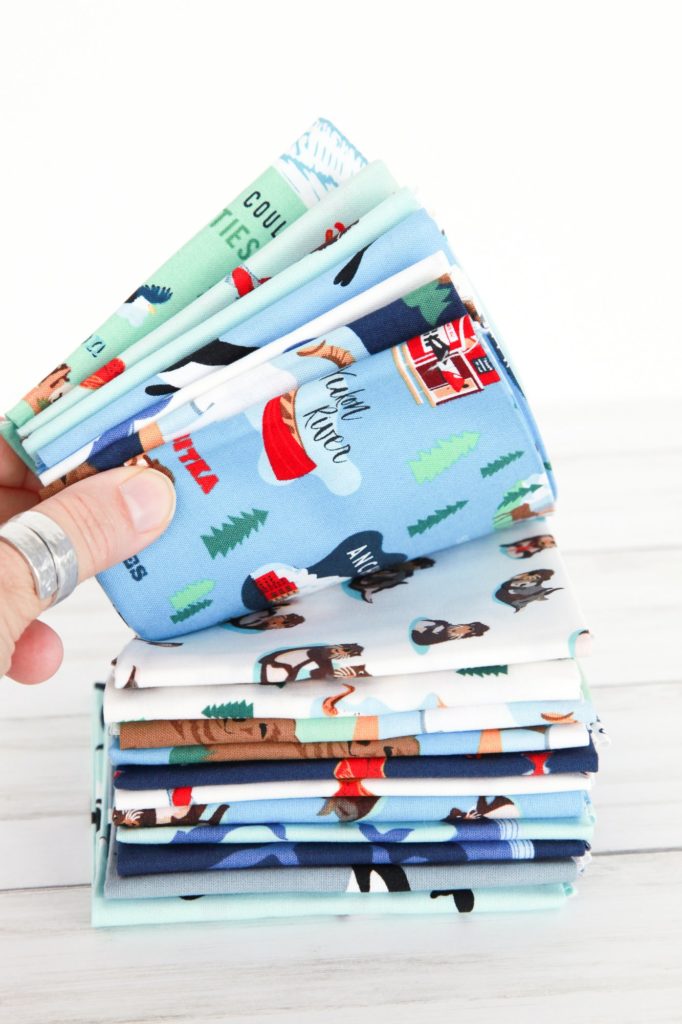 Northwest is available now at local and online quilt shops. Pick up yours today and share your makes with us on Instagram using #rileyblakedesigns #iloverileyblake #fabricismyfun, and be sure to tag us using @rileyblakedesigns.
Happy Quilting!