We are totally crazy about the new Painter's Palette collection, a brand new Designer Basic, by J. Wecker Frisch of Joy Studio!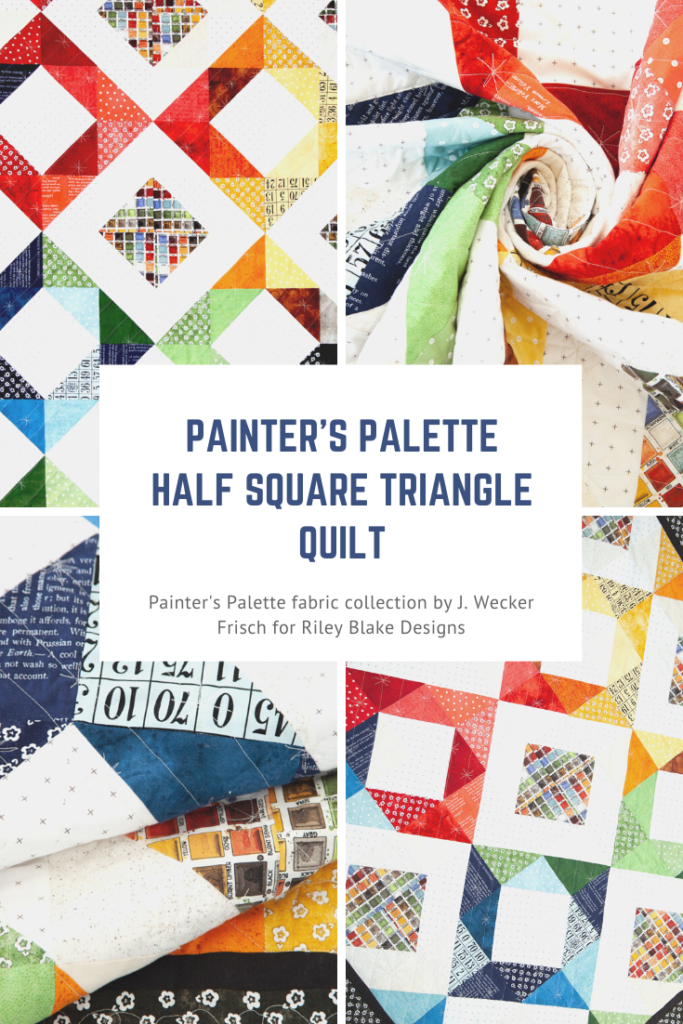 As an RBD Designer Basic, this fabric is here to stay, and we couldn't be more thrilled!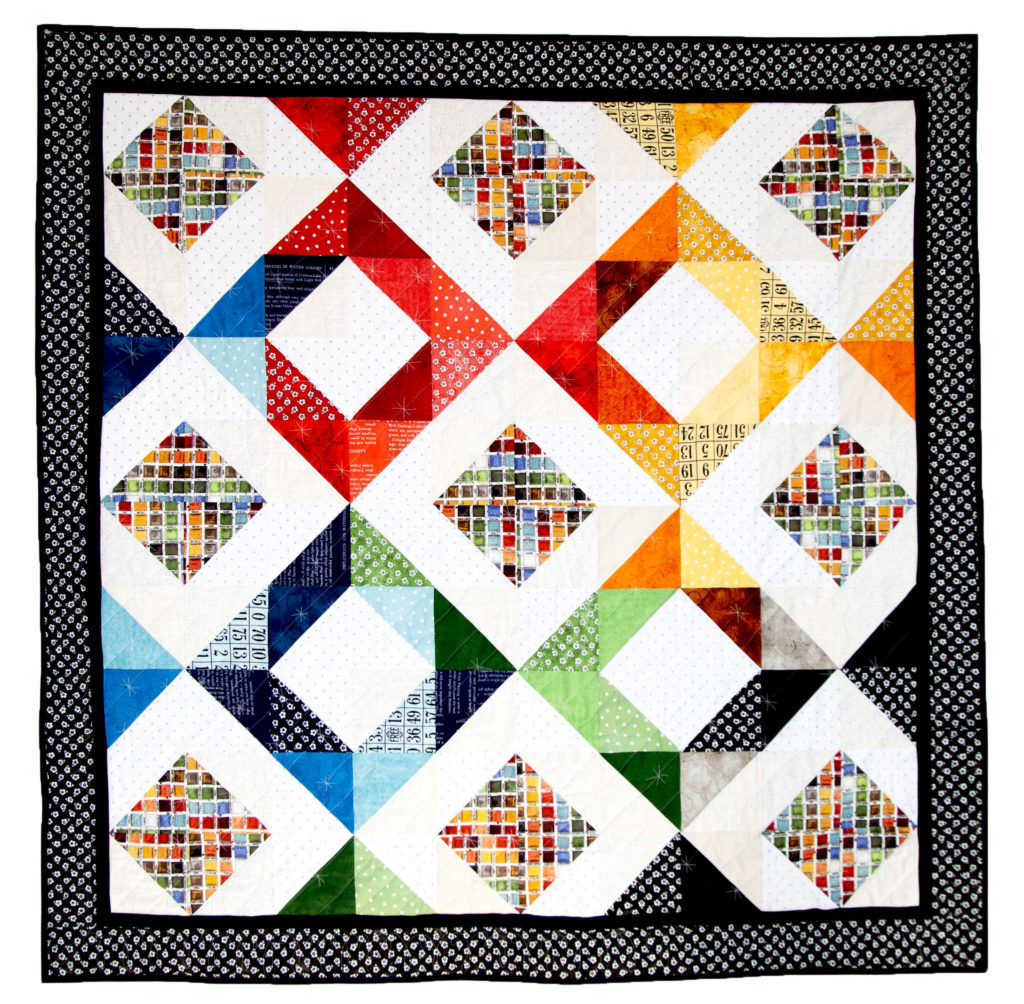 Loaded with a gorgeous array of color and pattern, Painter's Palette is a treat for the eyes!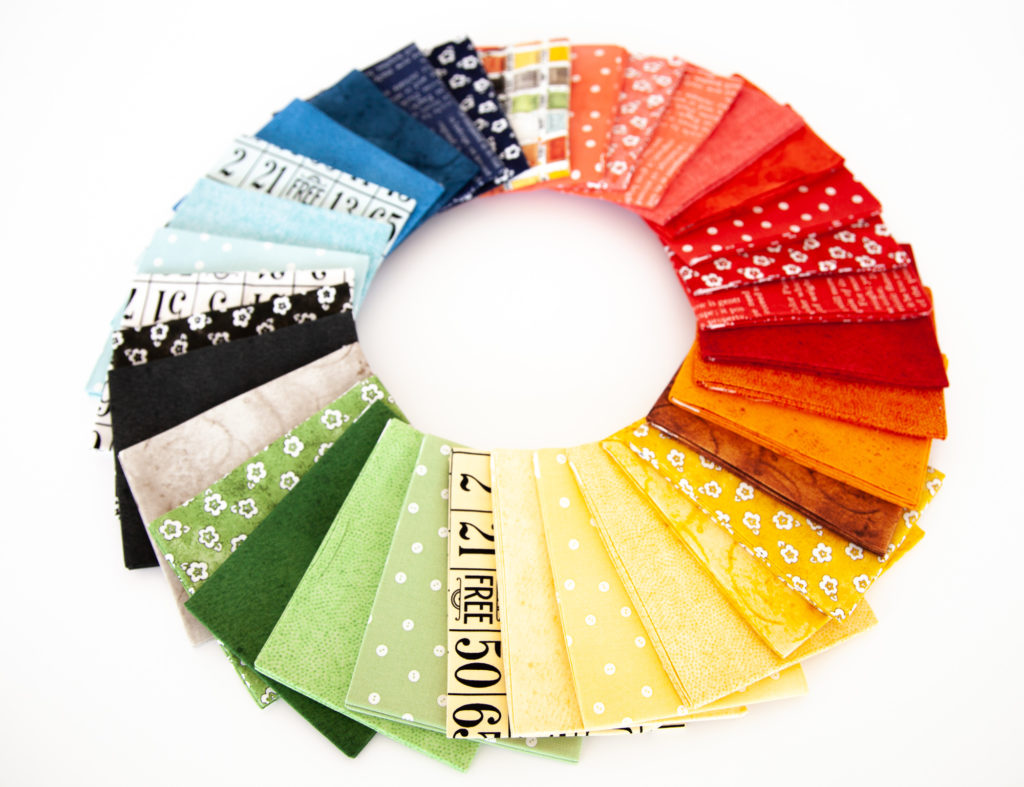 Janet uses color and texture and design so beautifully here, and who can say enough about the fabulous Multi Painter's Palette print, which looks like the paint tins we had as children. Sooo fun!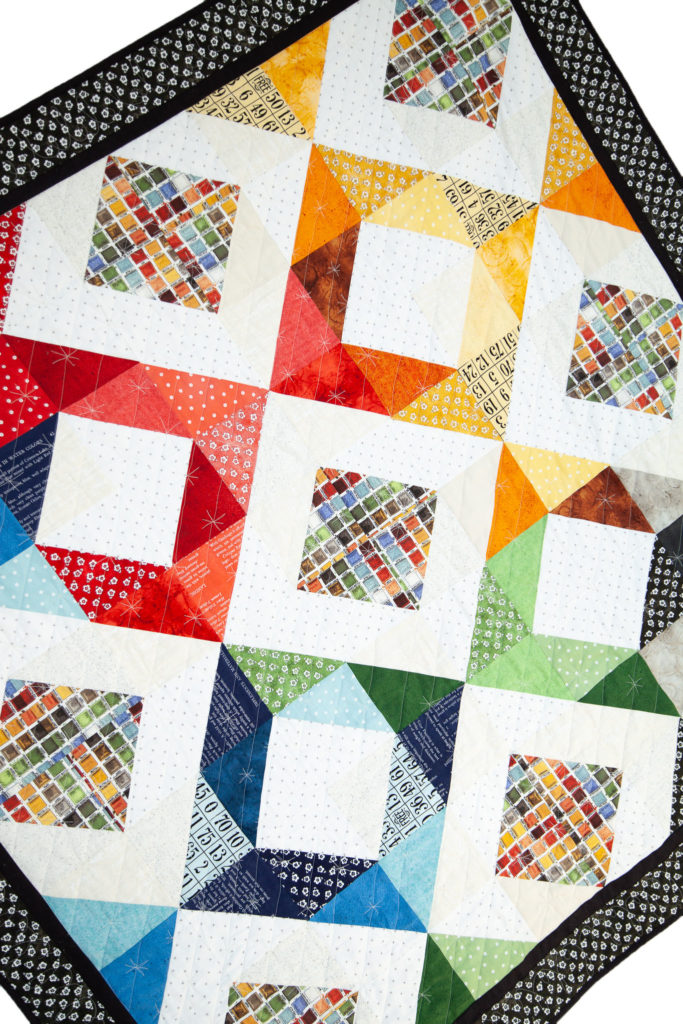 I couldn't pass up any of these amazing prints, so the next question was how to use them all in one quilt. I started sewing half square triangles from 6 1/2″ squares, pressing and trimming them down to 6″ blocks. Once I had a hefty stack of 6″ blocks, I went about arranging them into the pattern you see here.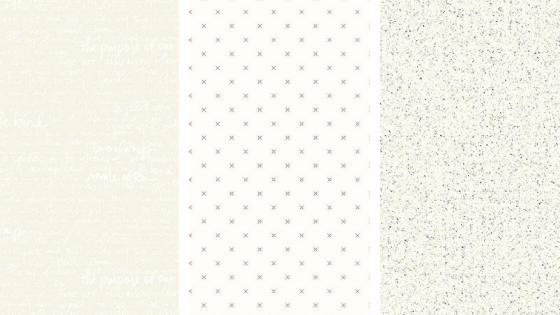 I used three different low volume basics from my stash — Cream Tone-on-Tone Text, Bee Backgrounds Gray Cross Stitch, and Trento Snowcap. I like having multiple prints for the background. It adds a bit of additional depth and texture.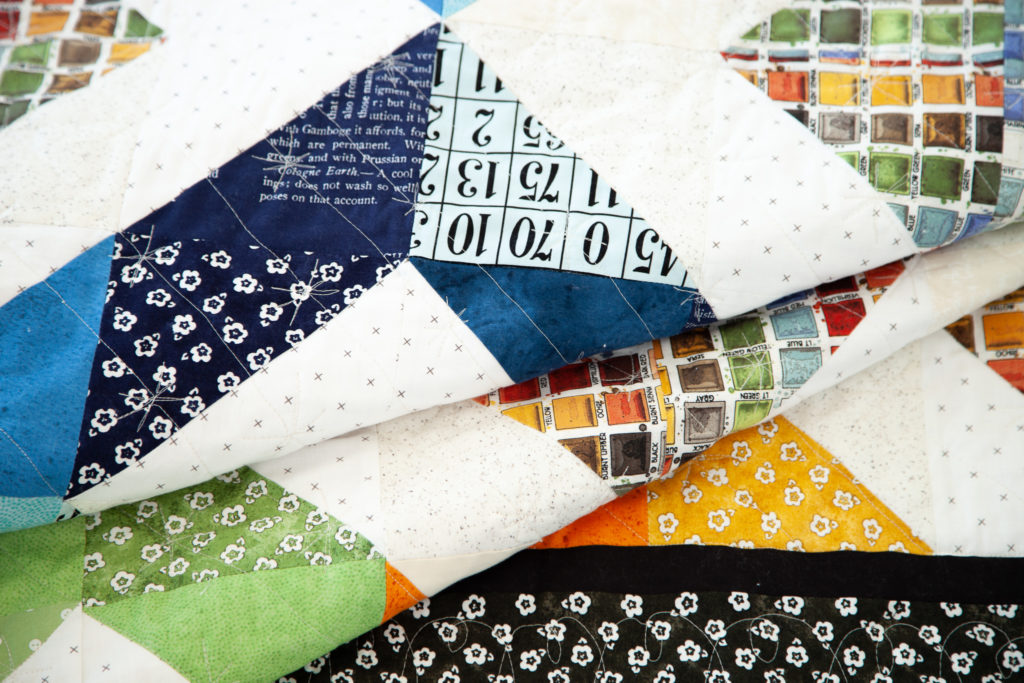 Love these colors! I hadn't planned on using the Painter's Palette print as the repeating diamond, but as it came together, it just seemed like the thing to do. I'm so glad I went that direction — it creates a fun focal point for an otherwise very busy quilt.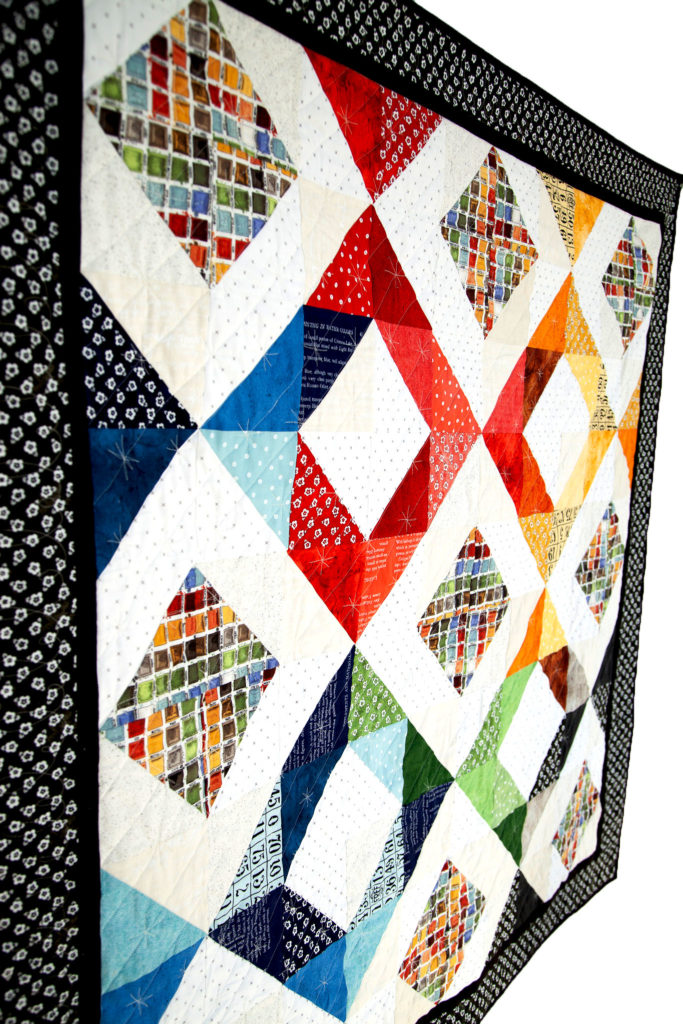 I used strips of 1 1/2″ border of Riley Black Confetti Cotton and one of my favorite prints, the Posey Black in 3 1/2″ wide strips for the borders. The binding is also Riley Black Confetti Cotton.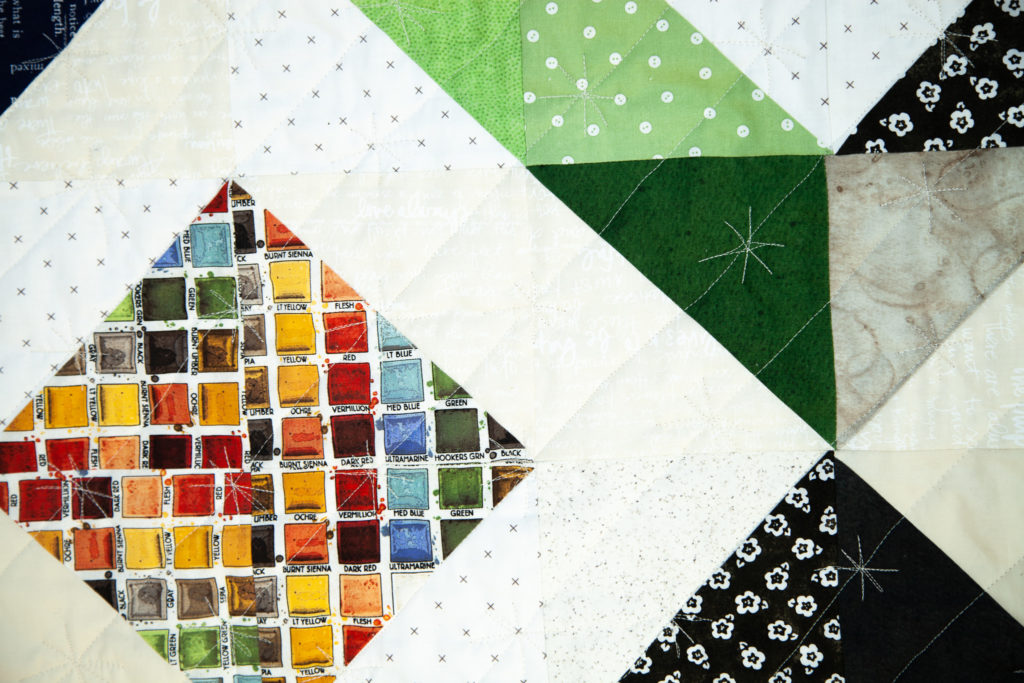 I have been playing around with free motion quilting lately and decided to try this super easy starburst design. This is a fantastic design for beginners! You can watch the free tutorial for it HERE.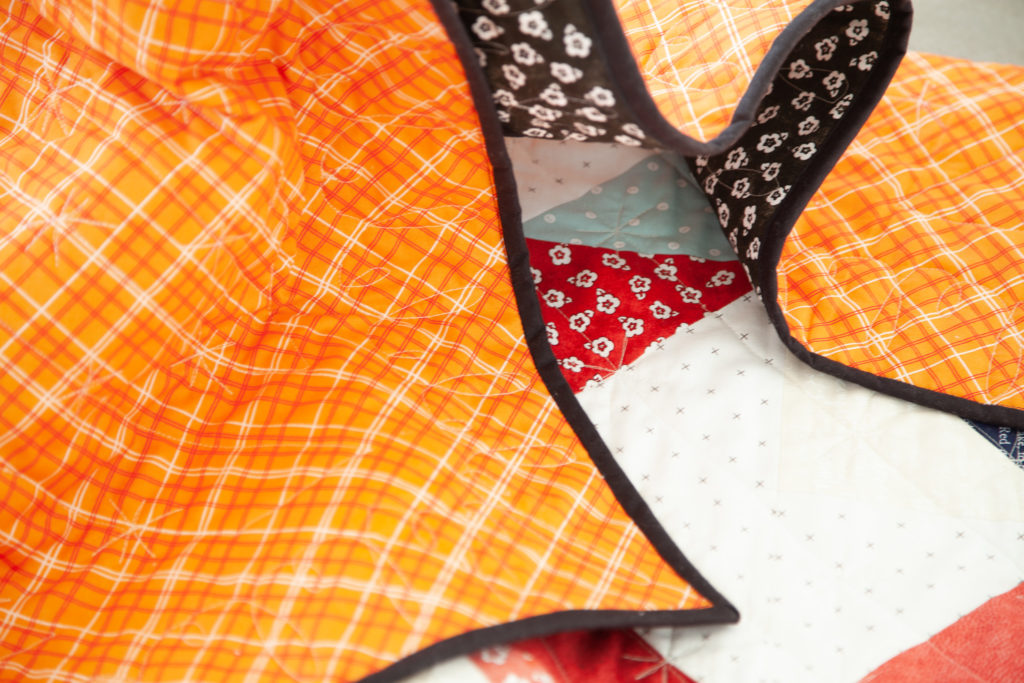 For the quilt back, I used the Wide Back Bee Backings Orange Plaid.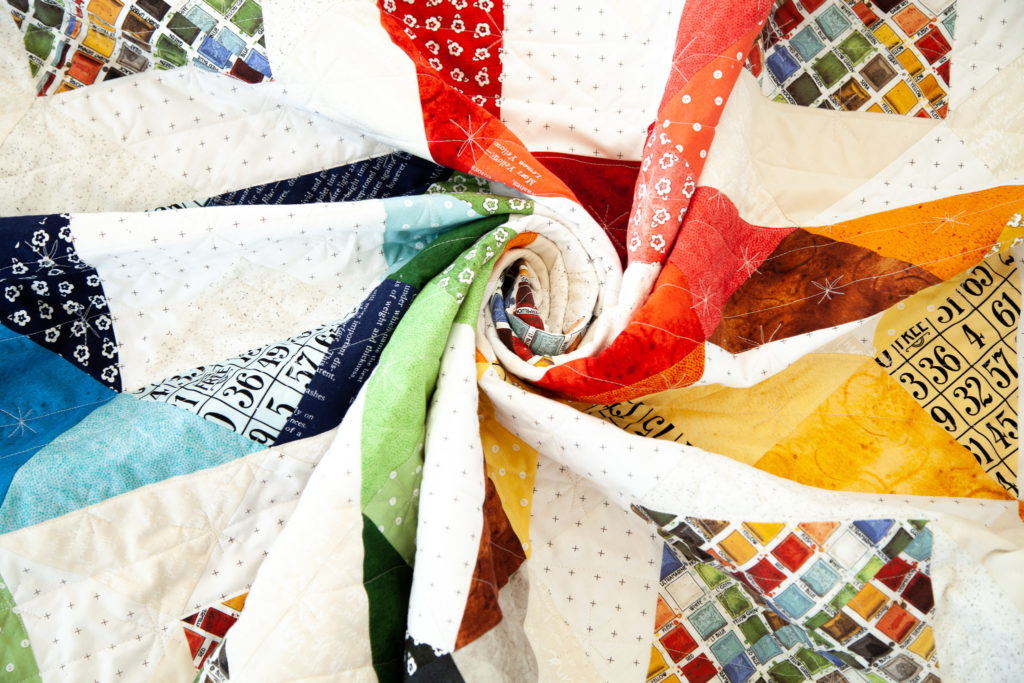 I didn't have a definite plan for this quilt, so it was fun to let it come together organically. The end result was a lovely surprise! Sometimes those are the best types of quilts, don't you think?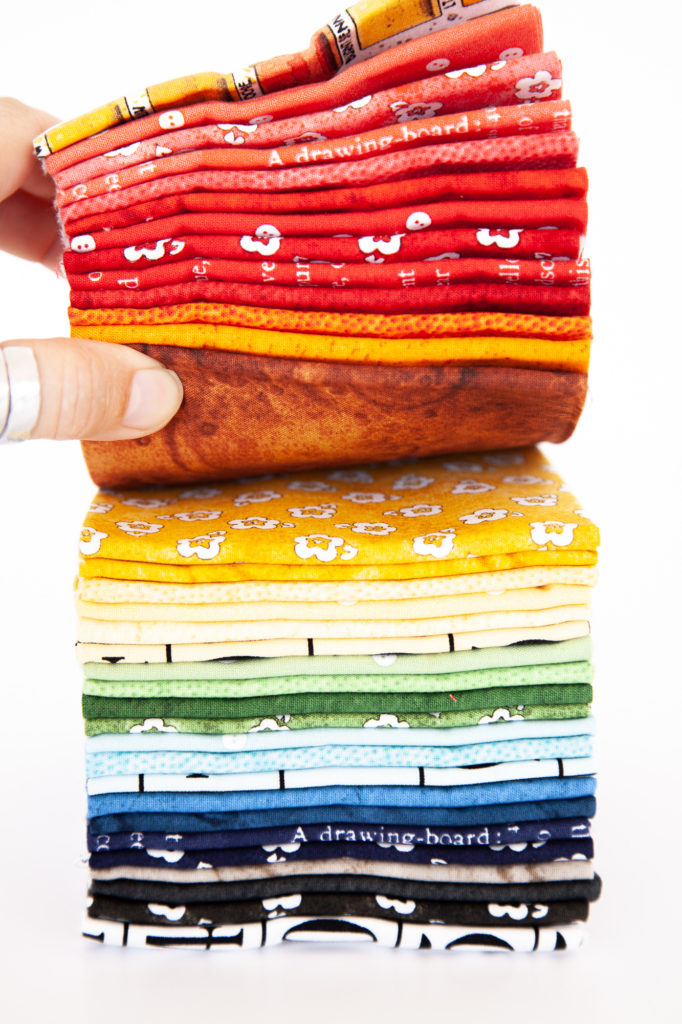 The beautiful Painter's Palette collection, designed by J. Wecker Frisch, is available now at your favorite local and online quilt shops. Share your makes with us on Instagram using #painterspalettefabric, #rileyblakedesigns, #iloverileyblake, and tag us @rileyblakedesigns.
Happy Quilting!