Hello friends! I am a sucker for anything retro – especially mid century modern – so I was absolutely thrilled to see the new officially licensed Pan Am fabric collection!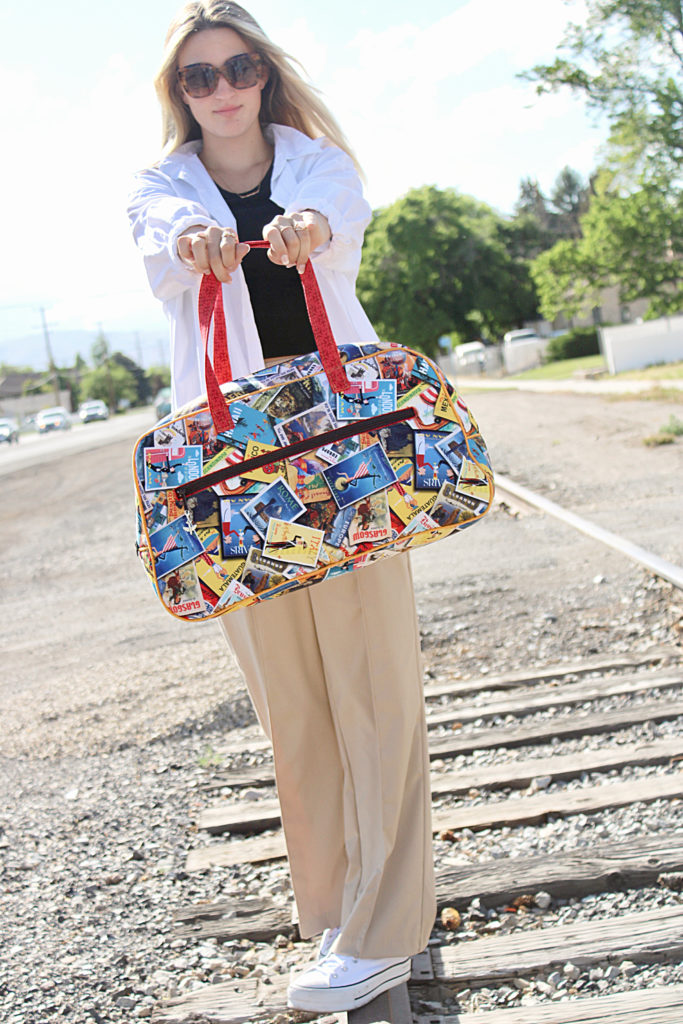 The fabric line includes a Travel Posters print, and it was love at first sight! I knew when I saw it I had to make the Retro Travel Bag by Polka Dot Chair. I have been wanting to make this bag for a long time, and this was a sign for me that it was time!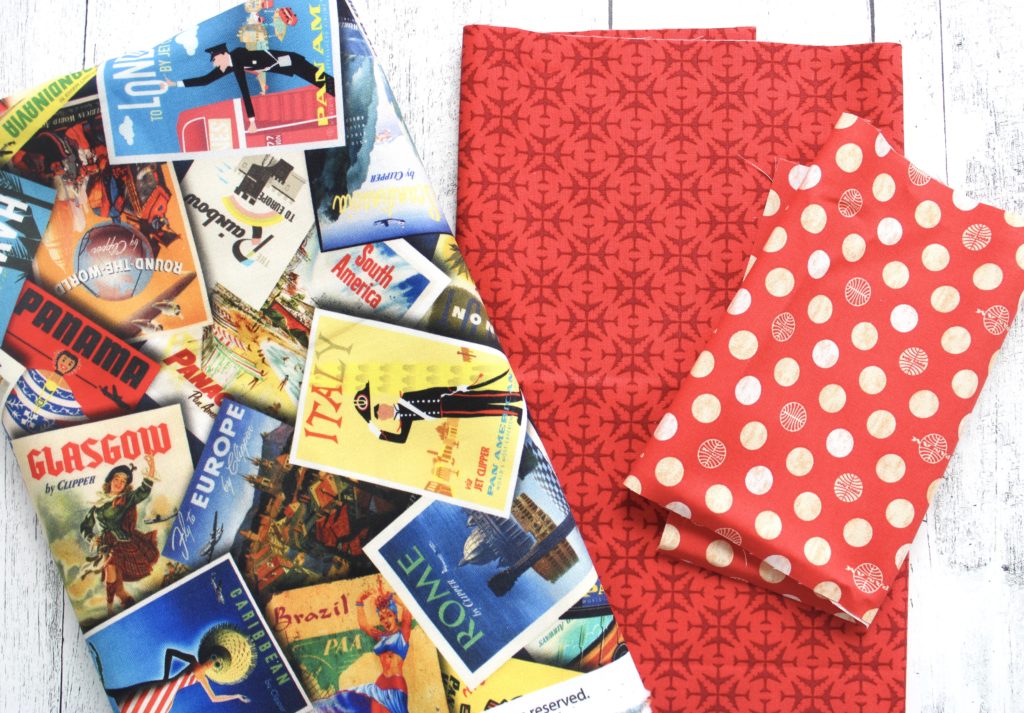 I used three prints from Pan Am to make this bag – the Travel Posters, Red Dots, and Red Geometric.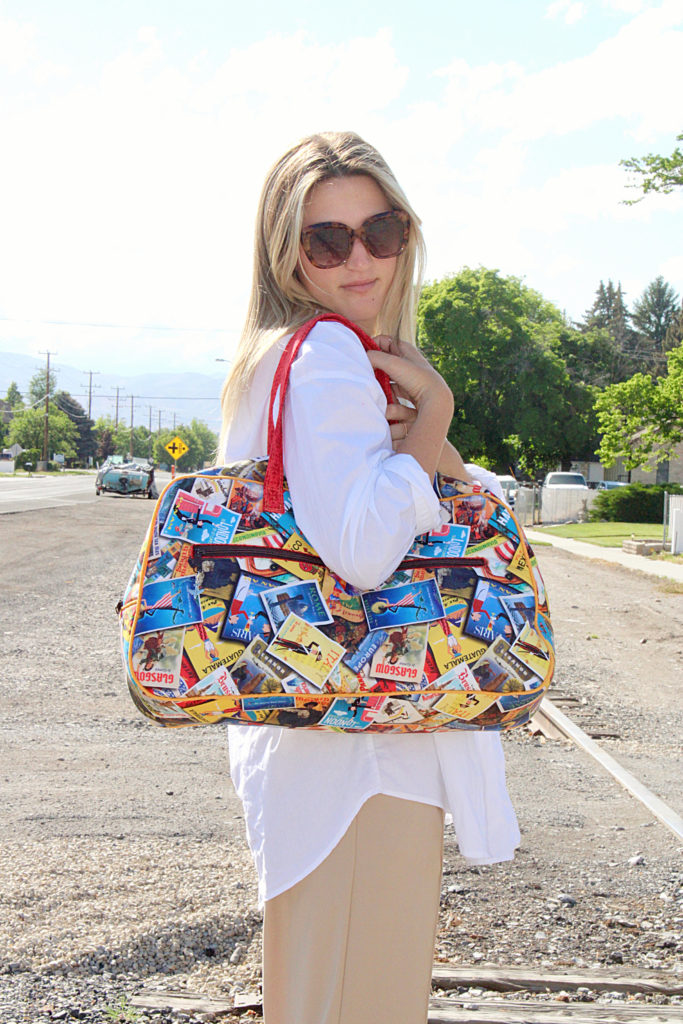 The bag is generously sized, making it a perfect weekender bag.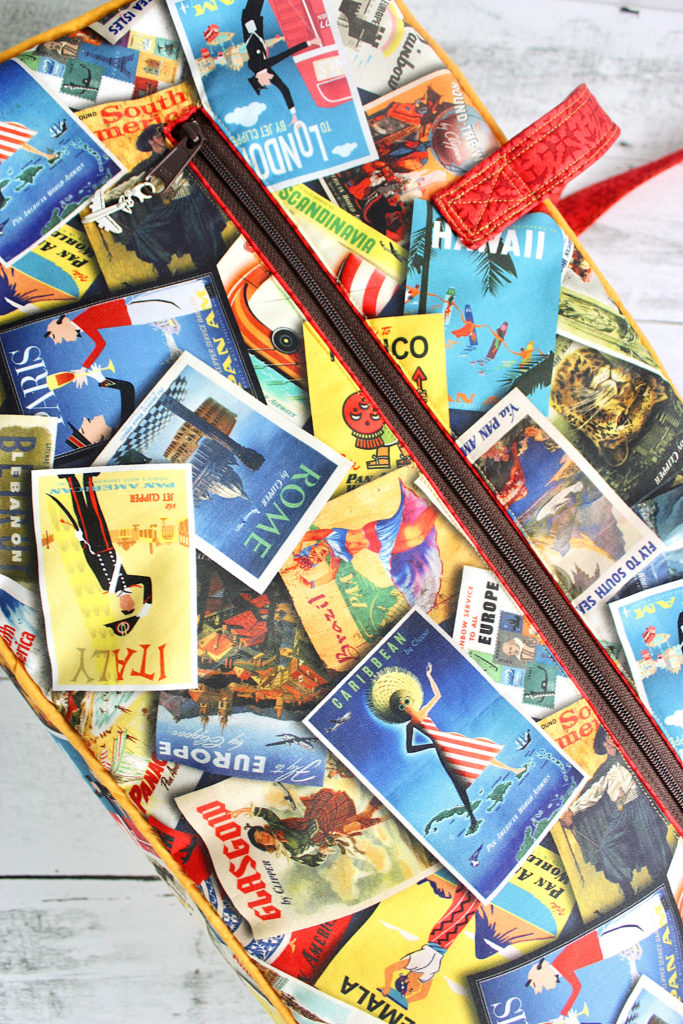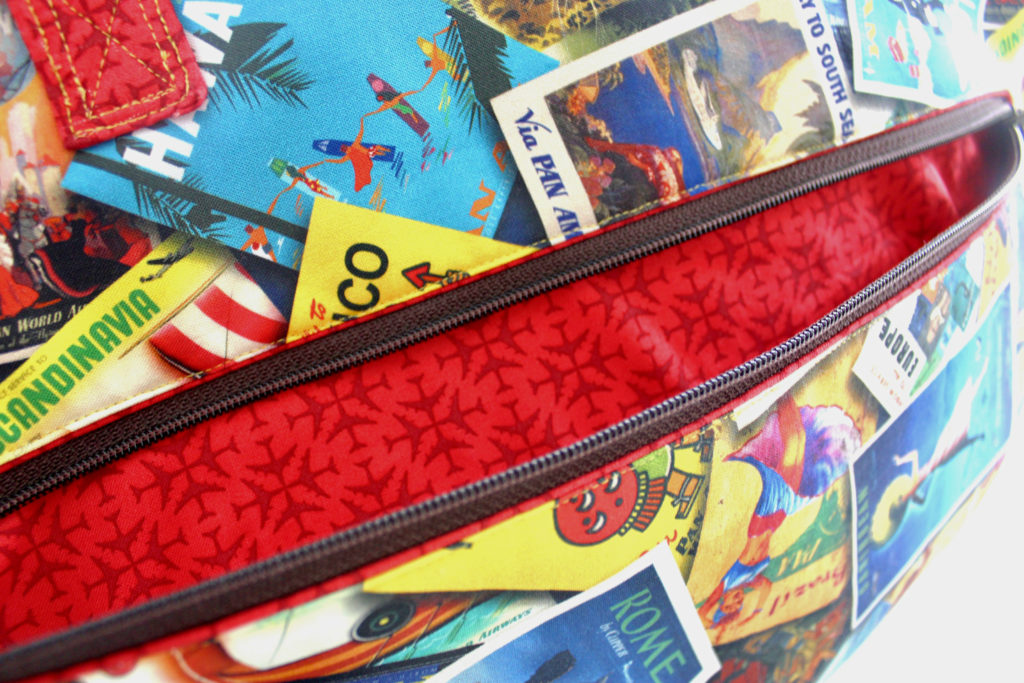 I love having the ability to add custom touches to handmade bags, like this fun contrasting pocket detail.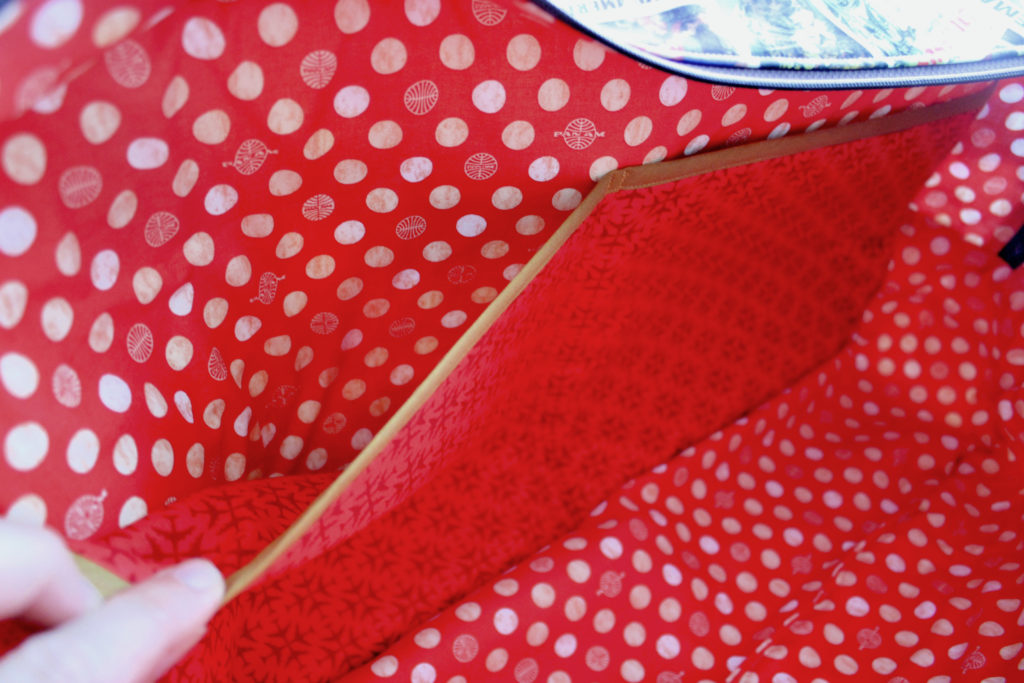 For the inside of the bag, I used the red dots for the bag lining, and the red geometric fabric for the pocket.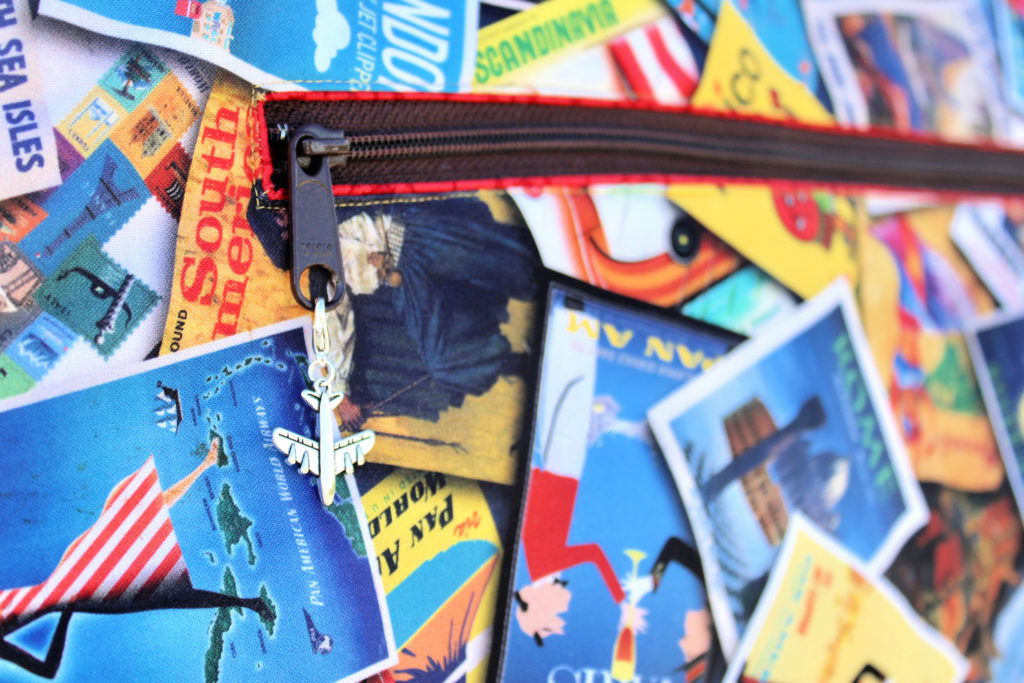 And who doesn't love a zipper charm? This little airplane charm was the perfect thing for this bag!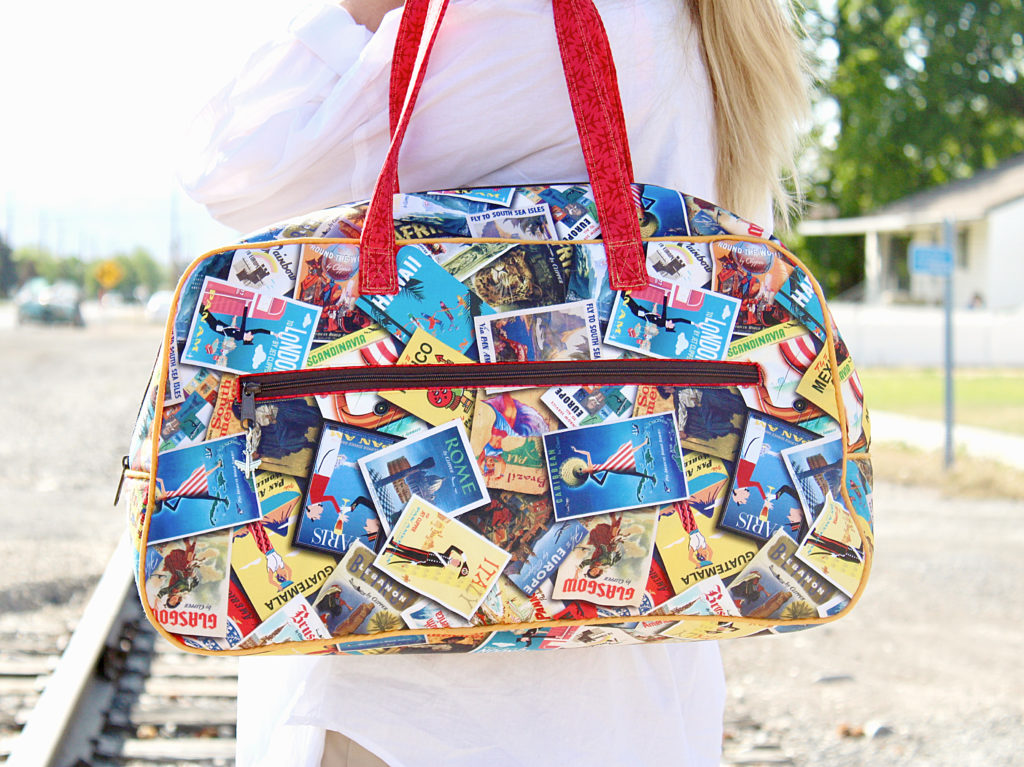 Pan Am fabric is available now at local quilt shops and online retailers. Pick up a bundle and create a fun project for the traveler in your life!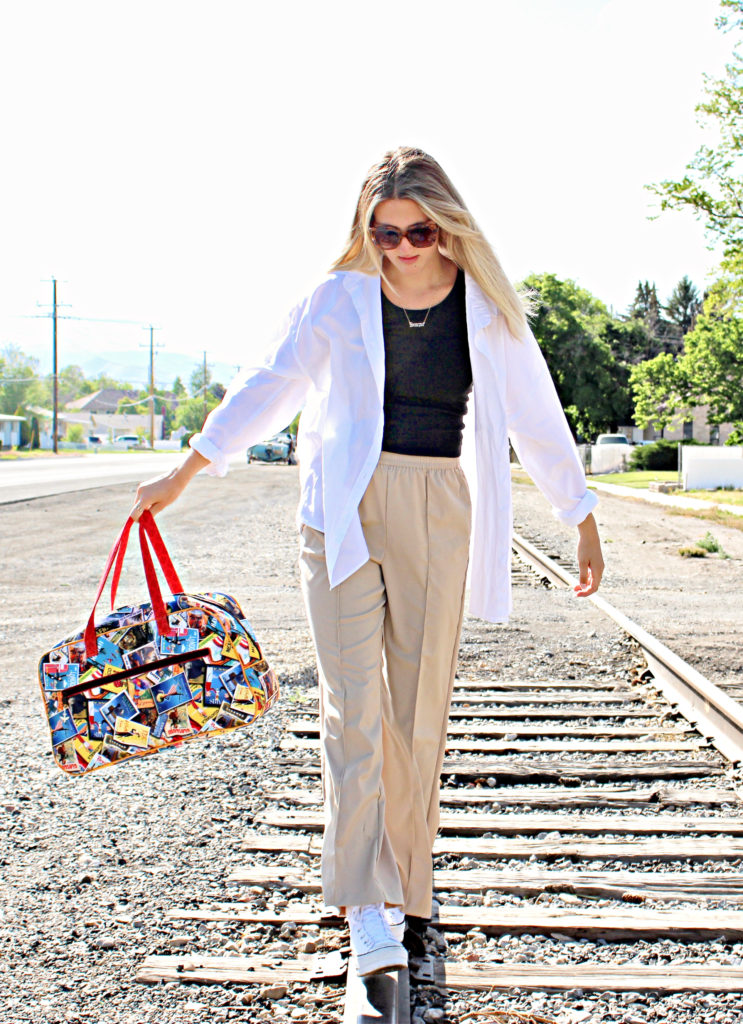 Thanks for stopping by! Be sure to visit my blog for additional photos and details. Follow me on Instagram @bayhillstudio and on YouTube for more creative content and project ideas!