Words can hardly describe how excited we are for Rachel Erickson or Citrus & Mint Designs' brand new Pemberley collection!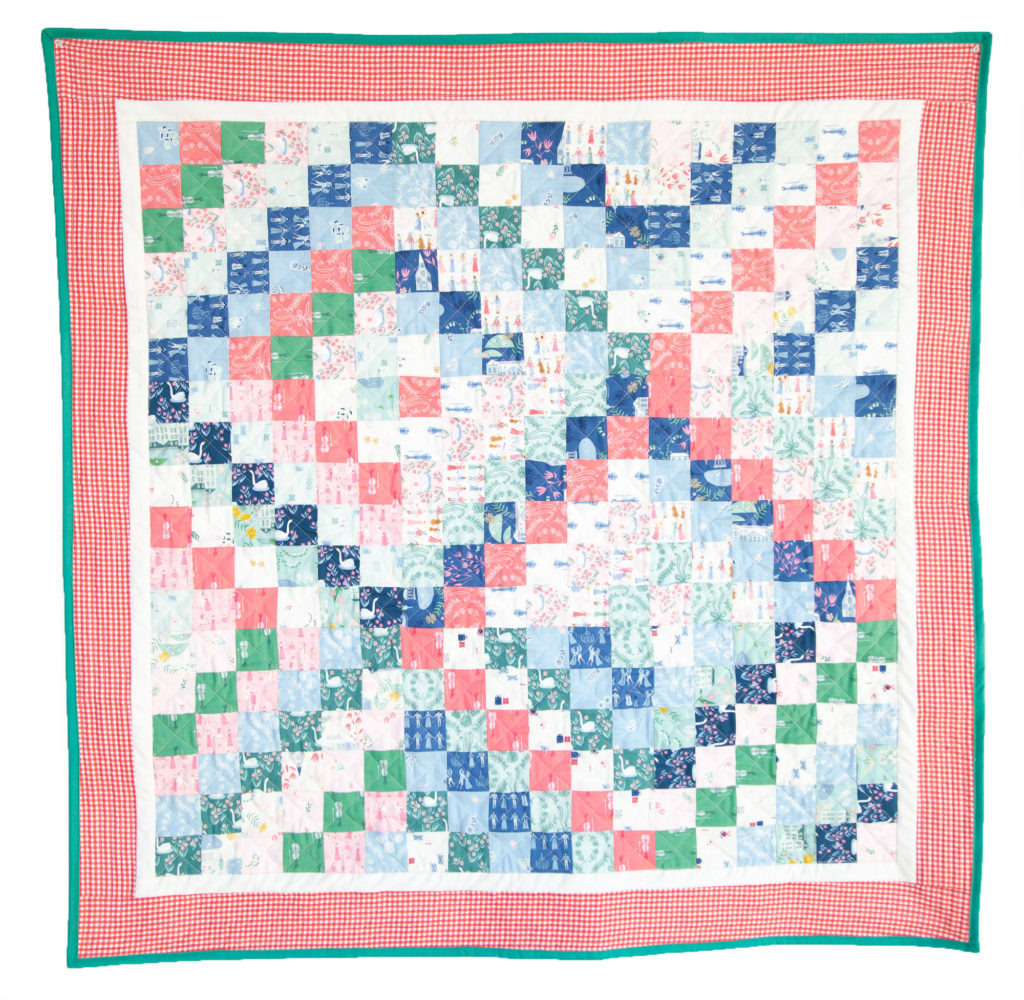 Based on Jane Austen's classic, Pride and Prejudice, the collection has captured all of the most memorable moments and scenes in charming artwork and dreamy colors.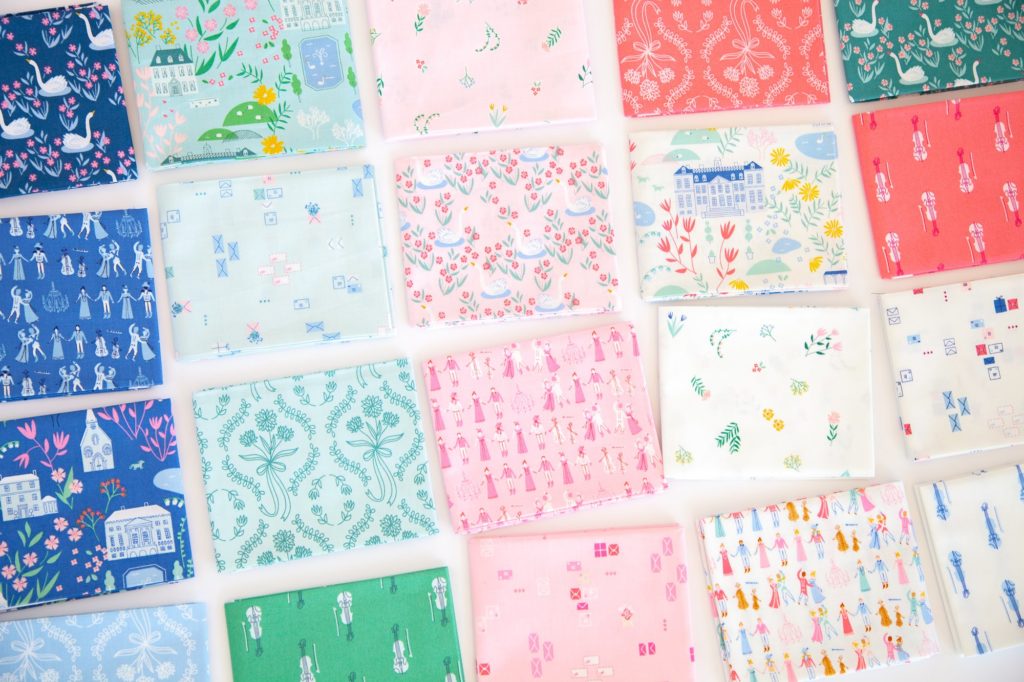 There are graceful swans, teeny tiny envelopes, violins, dancing people, and of course, the beautiful Pemberley mansion.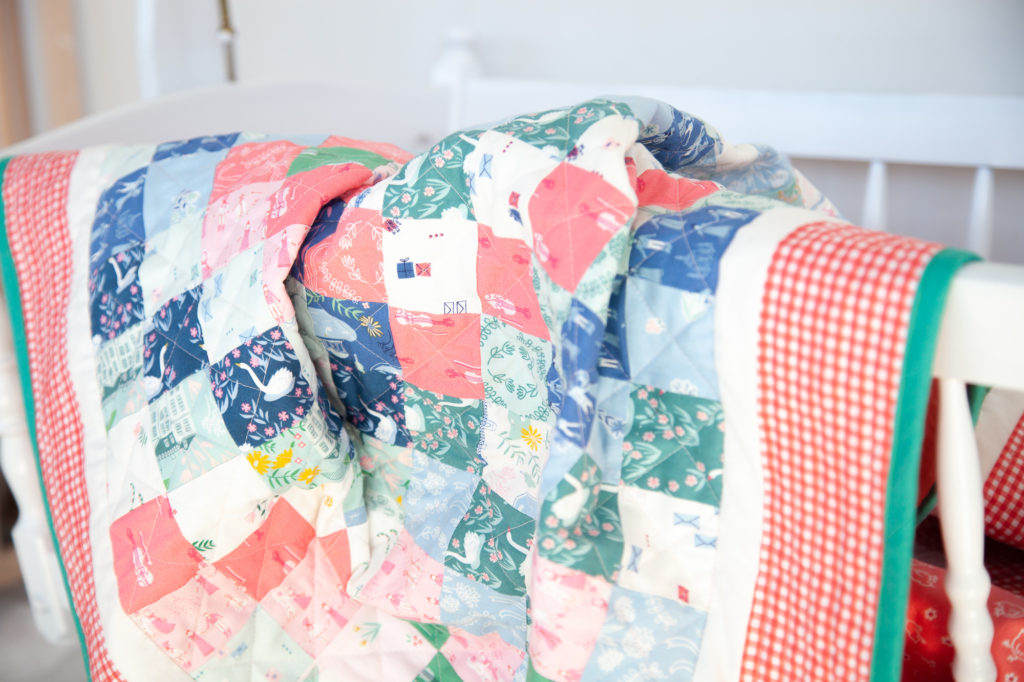 With the artwork being so delicate and tiny, I decided a little patchwork style quilt would be perfect.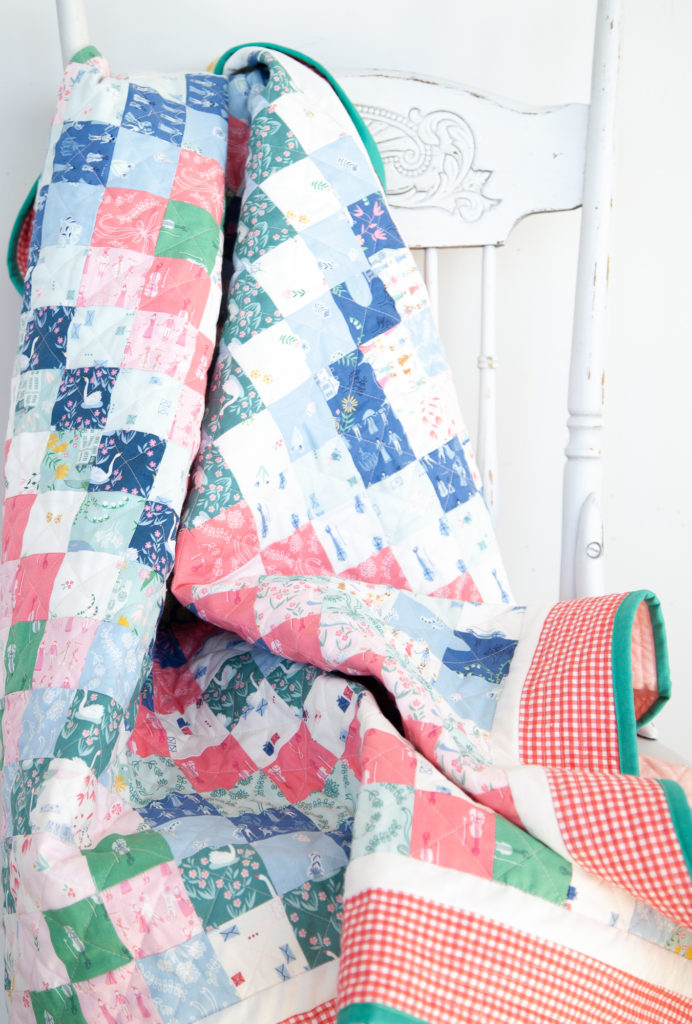 I used this easy-to-follow Scrappy Trip Around the World TUTORIAL by Quiltville. Assembling the blocks is surprisingly quick and easy. This tutorial calls for 2 1/2″ strips, which means you will end up with cute little 2″ squares, but really any size strips will work. I made a total of 9 blocks for a crib size quilt.
After sewing all of the blocks together, I added a 1 1/2″ wide border in Confetti Cotton "Cloud," followed by a 3 1/2″ wide Coral Gingham border.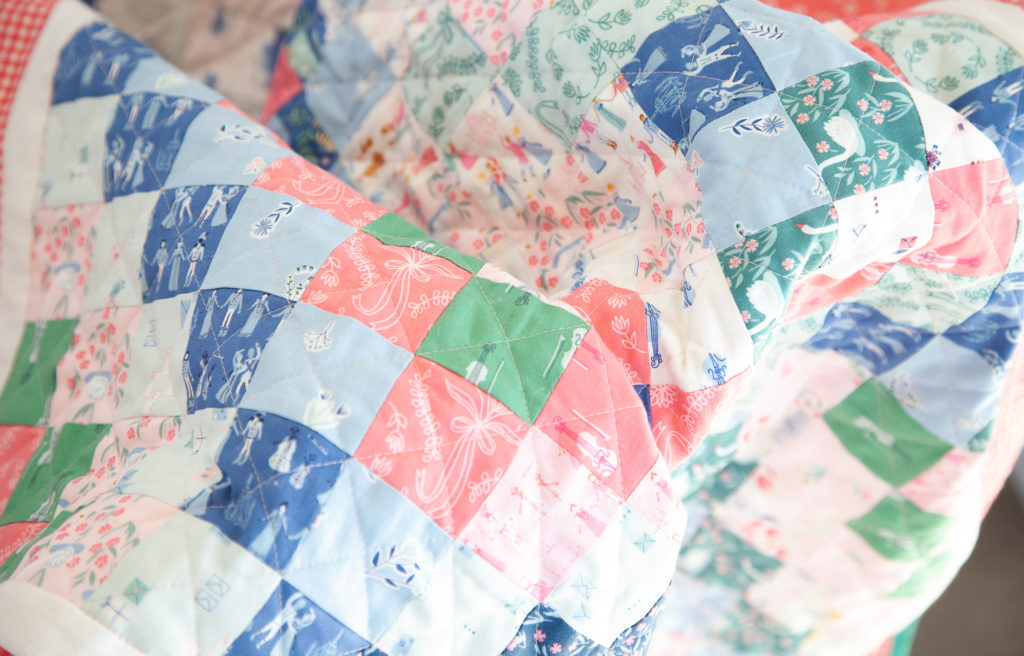 Let's just pause for a moment and take a close look at some of these adorable designs!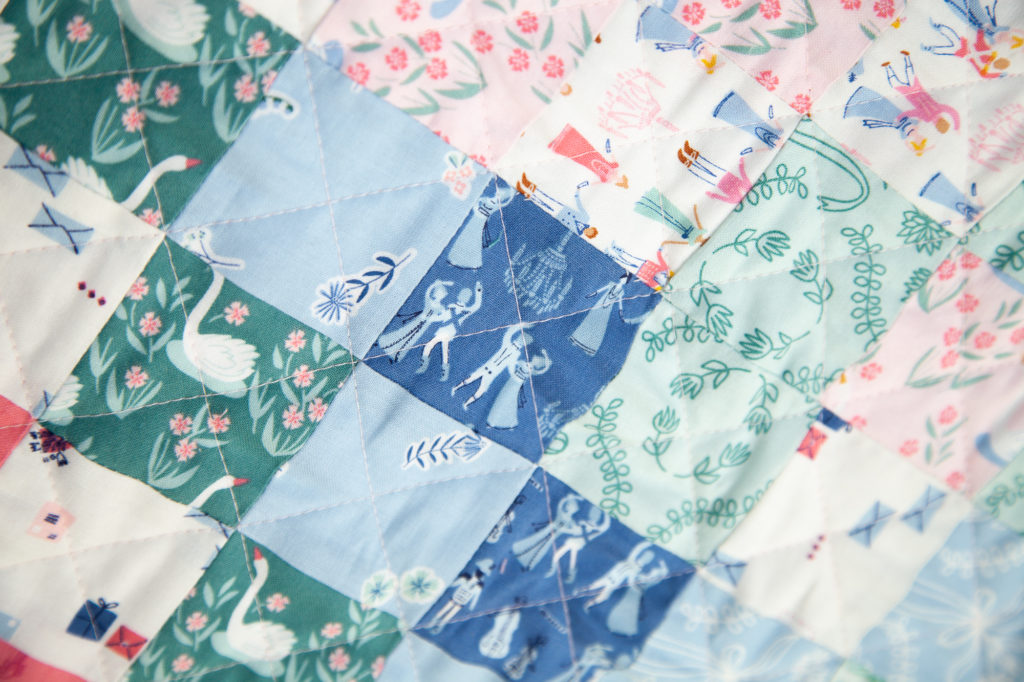 Can you see the tiny little envelopes? And those florals are pure eye candy.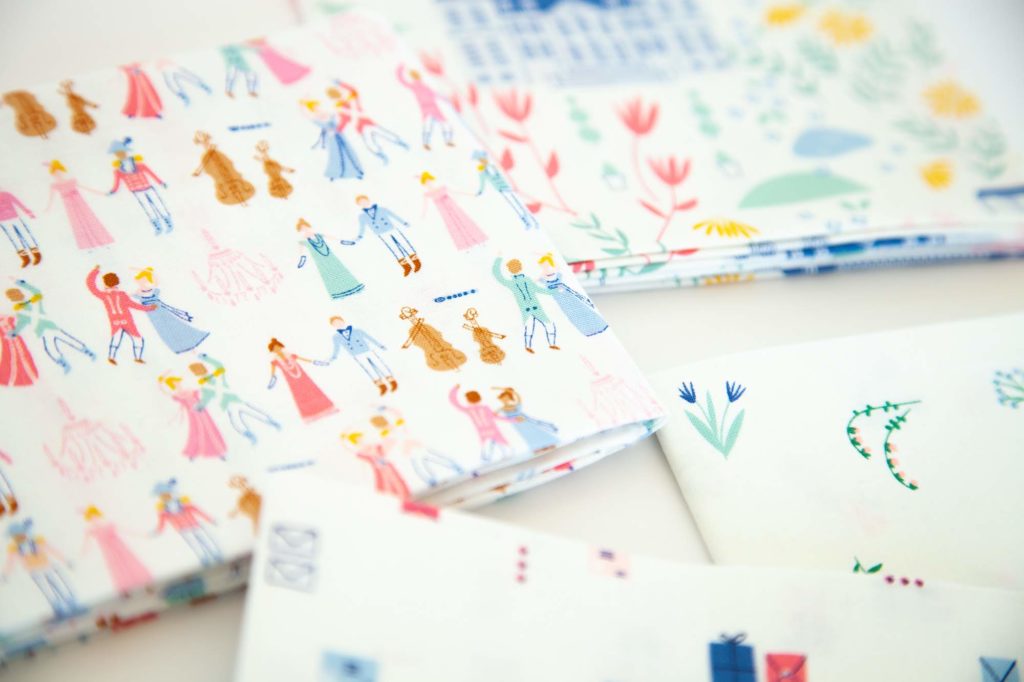 Here is a closer look at the ballroom scene. How fun!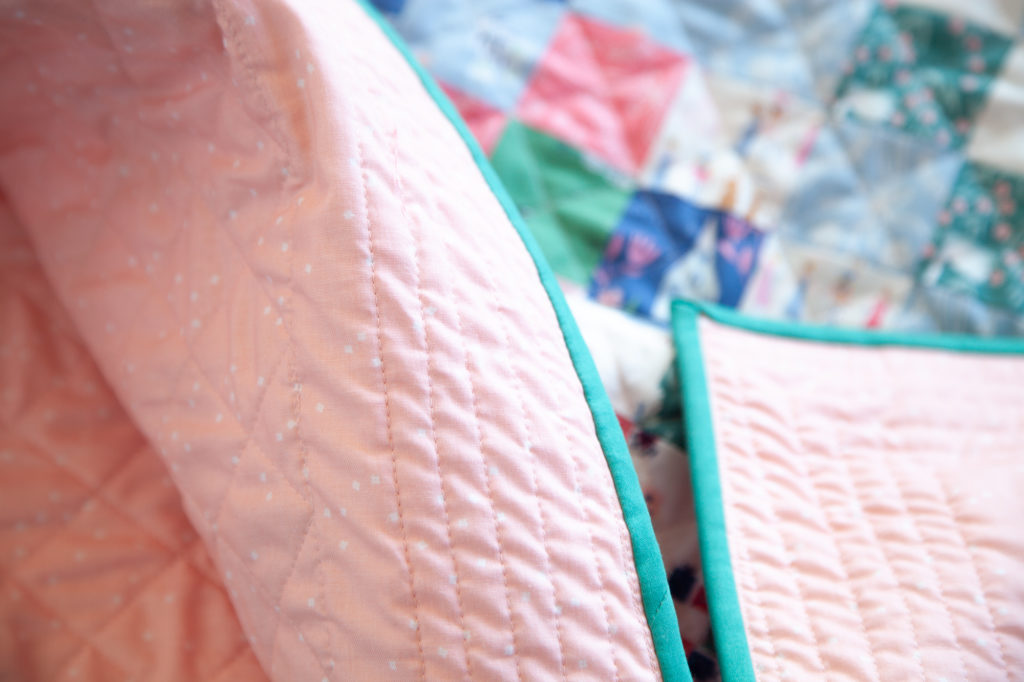 I backed the quilt in Peaches N' Cream Blossom Basic. The binding is Confetti Cotton in "Vivid."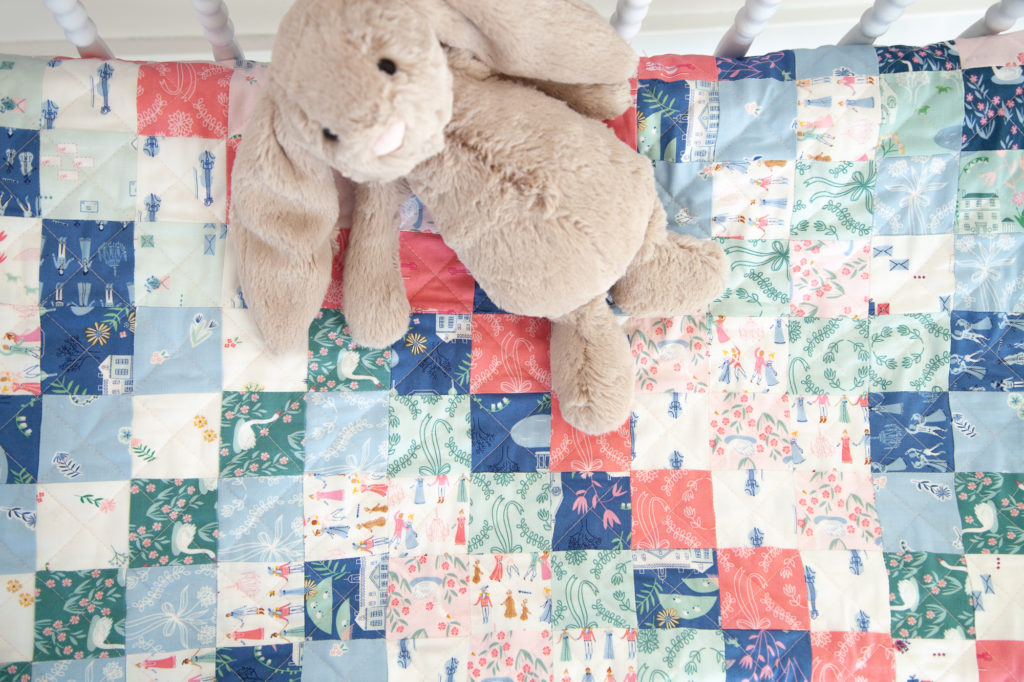 This was quilted with our home sewing machine. The patchwork part of the quilt is simple diagonal lines that run both directions.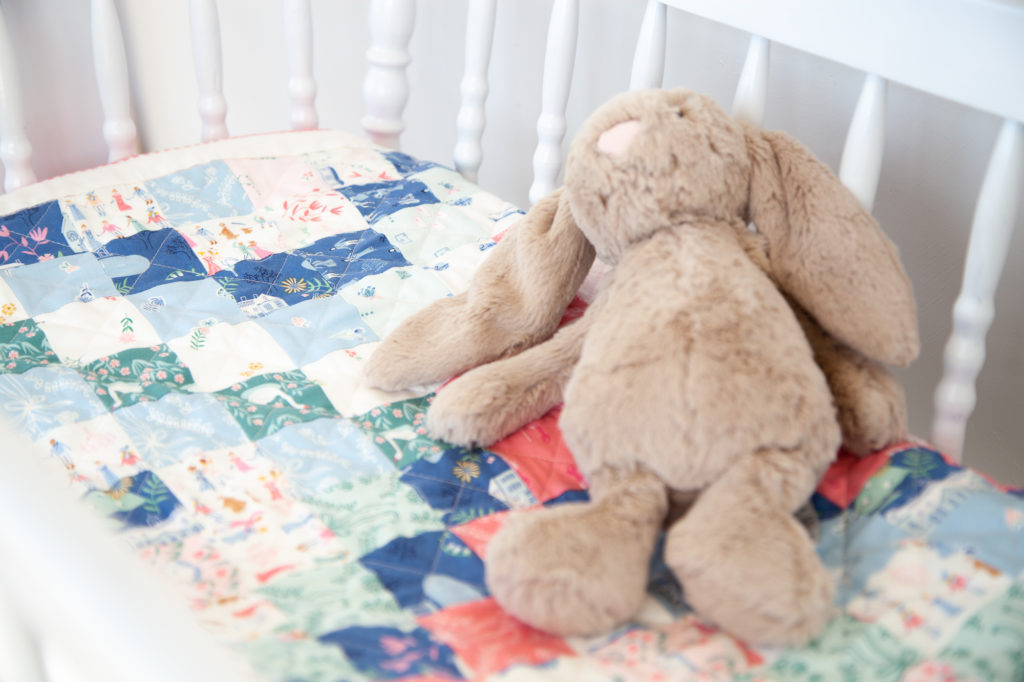 The borders were quilted with straight lines. I just followed along the border and quilted the rows about 1/2″ apart.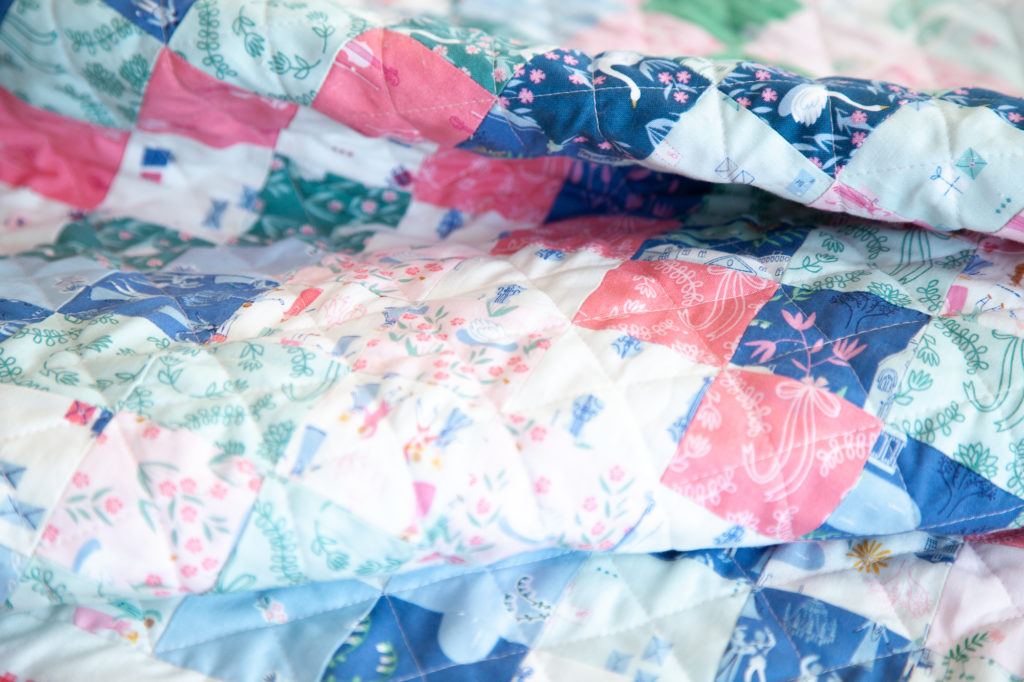 Such a lovely crib quilt that is ready for snuggles and guaranteed to become a treasured keepsake.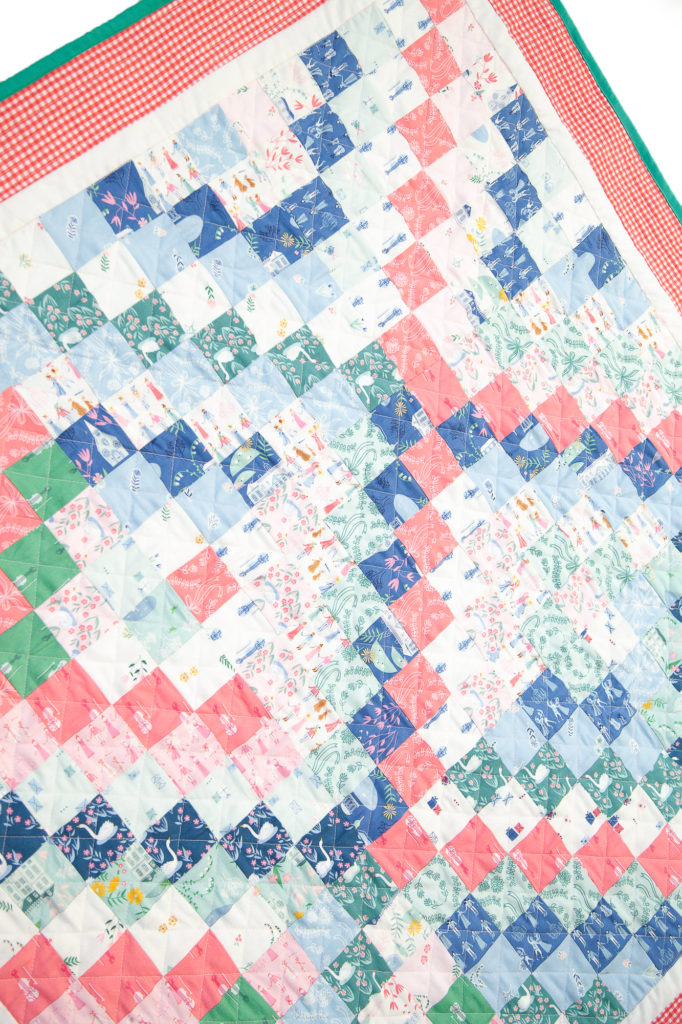 Such a beautiful, classic design, paired with Rachel's gorgeous and timeless colors! Check out the Scrappy Trip Around the World Tutorial, by Quiltville, to get started on your very own quilt today!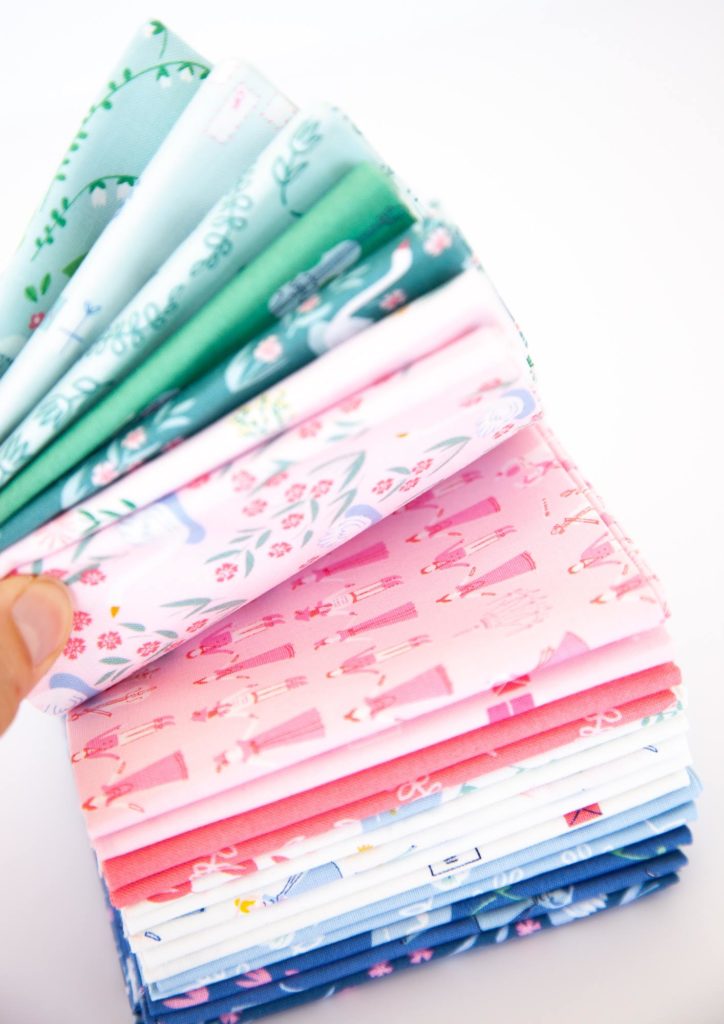 Pemberley, designed by Rachel Erickson of Citrus & Mint Designs, is coming soon to your favorite local and online quilt shops. Pre-order yours today to get your hands on some of this gorgeousness. Share your Pemberley love with us on Instagram using #pemberleyfabric, #rileyblakedesigns, #iloverileyblake, and tag us @rileyblakedesigns.
Happy Quilting!