Hello! It's Julia from BAYHILL STUDIO, sharing two fun projects featuring fabric from the brand new Picadilly collection designed by Amanda Castor of Material Girl Quilts.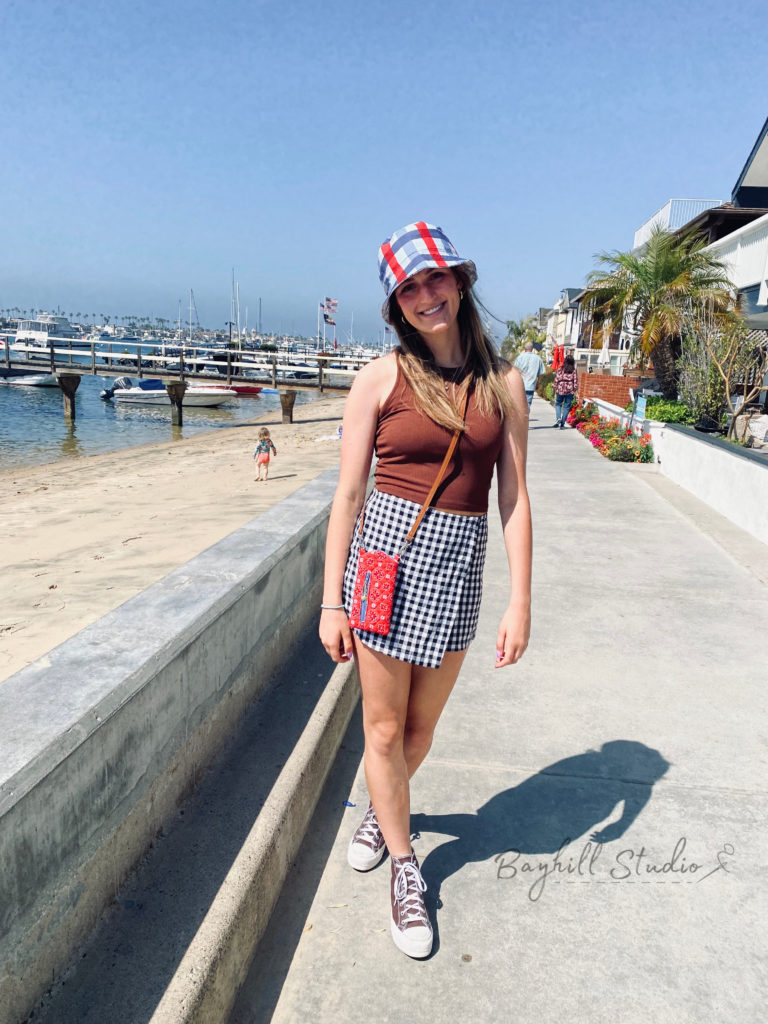 Before I share my projects, let's pause to take a look at this FABulous fabric collection! Amanda does a brilliant job and mixing up the scale of her designs so they all play nicely together.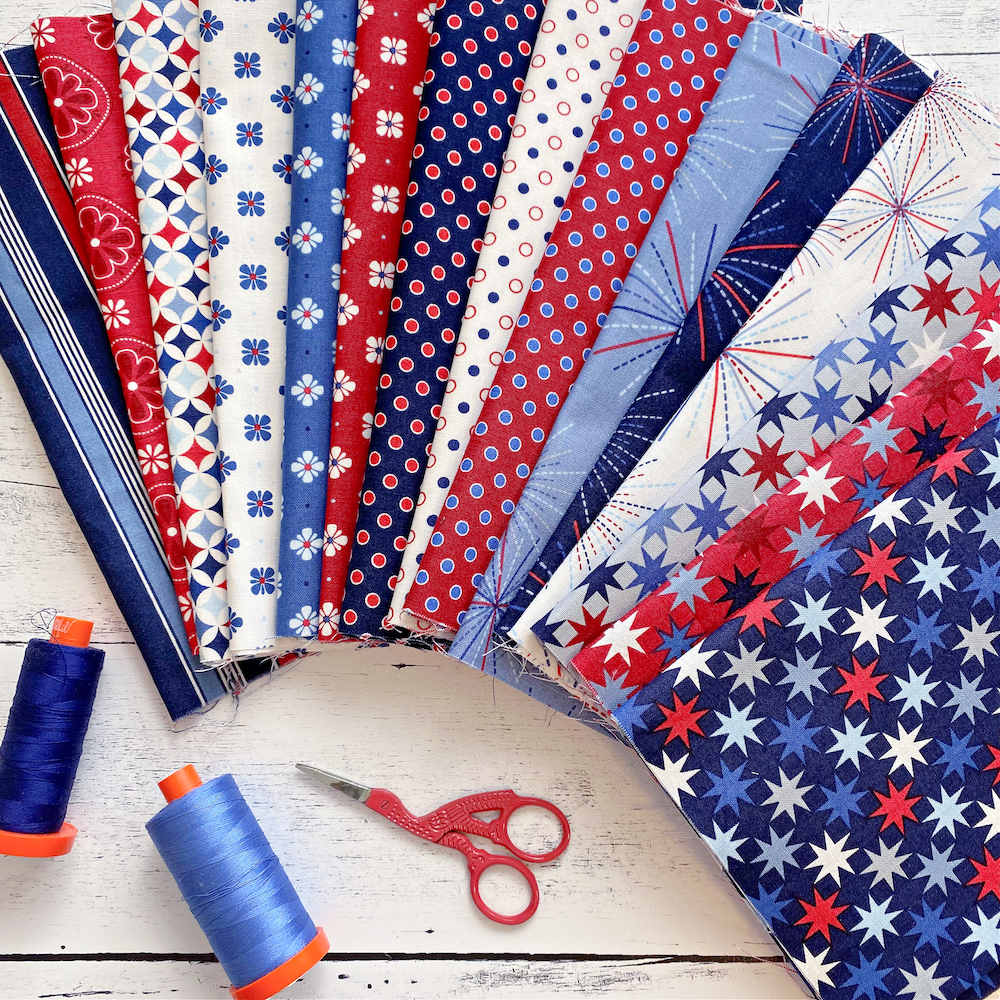 I can't get enough of the bandana prints, but I will admit, my heart beat a little faster when I saw the tiny stars and orange peel designs. Not to mention the traditional strips and adorable circle dots. I love them all!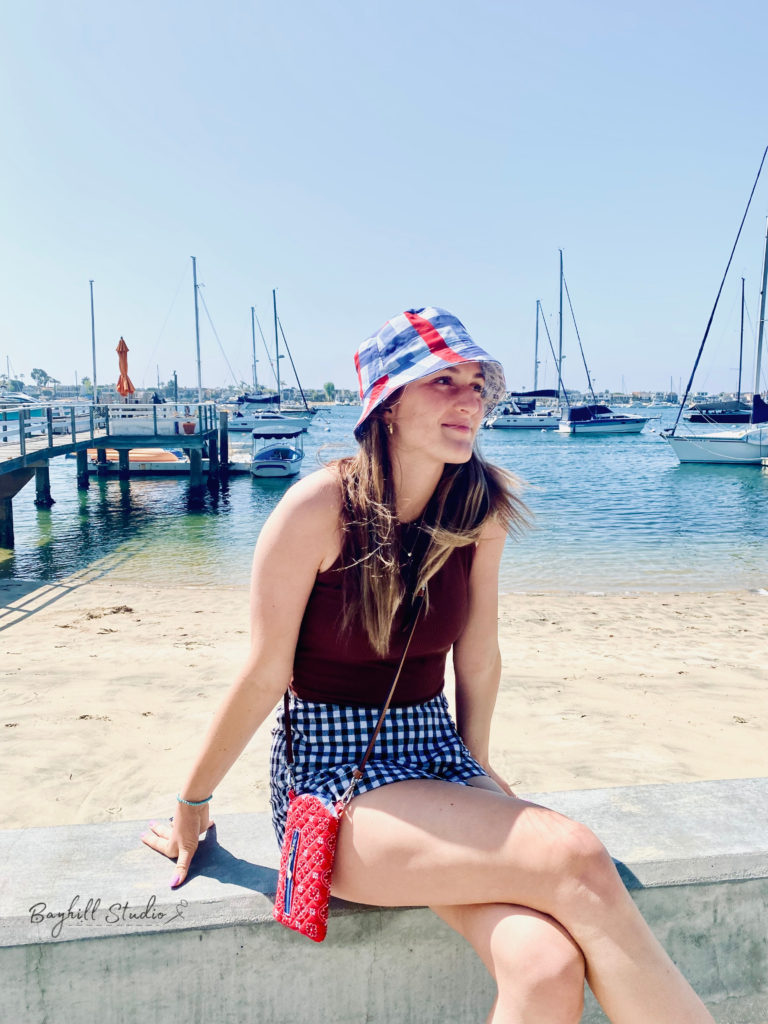 When my husband planned a last minute family trip to Newport Beach, I knew I had to make something I could take with me and use on the trip. Bucket hats and a bag were the name of the game.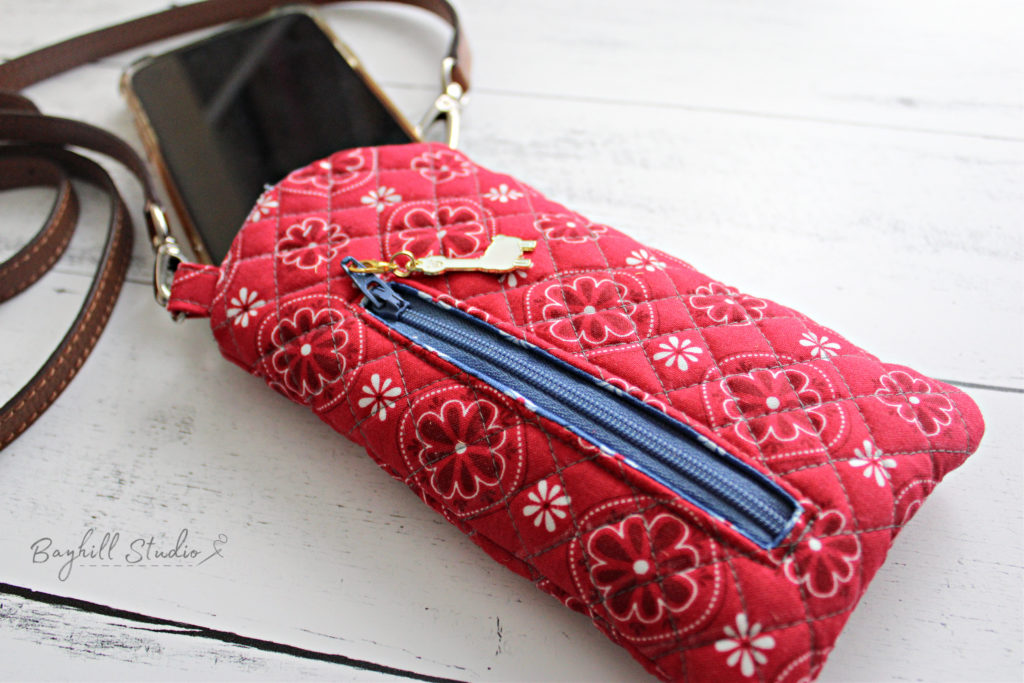 I decided to whip up a Slim Phone Cross Body Bag using the fun red Bandana print.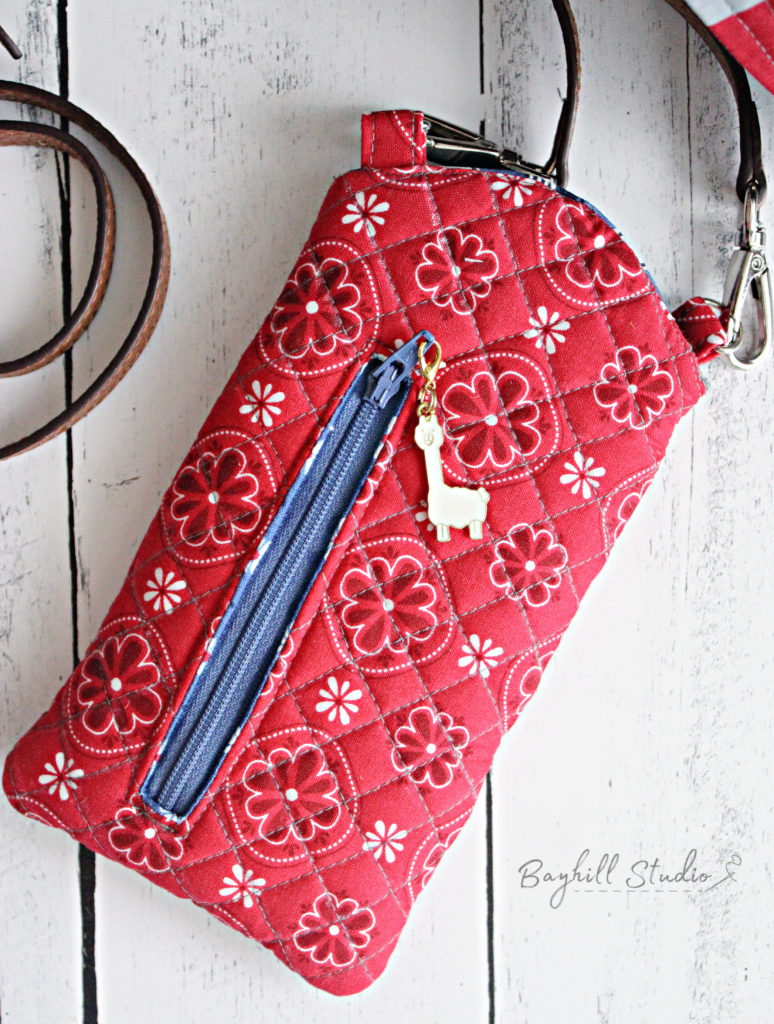 I used grey thread and a blue zipper for a nice bit of contrast. The pattern for this bag was designed by Minki Kim and can be found at Sewing Illustration.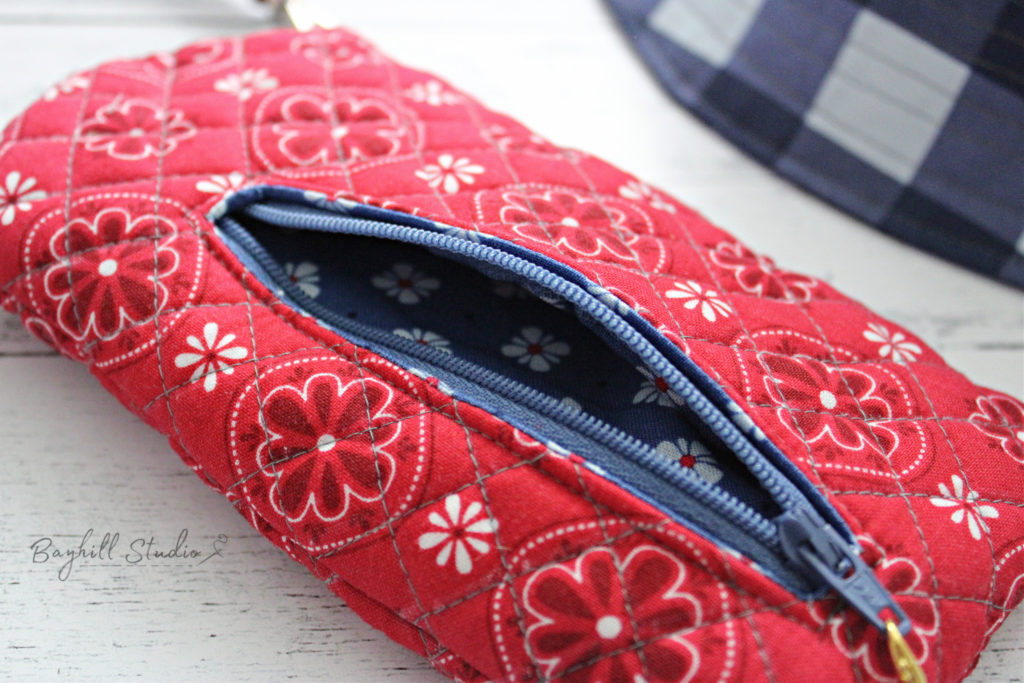 I used the Denim Pansies print for the pocket lining. So cute!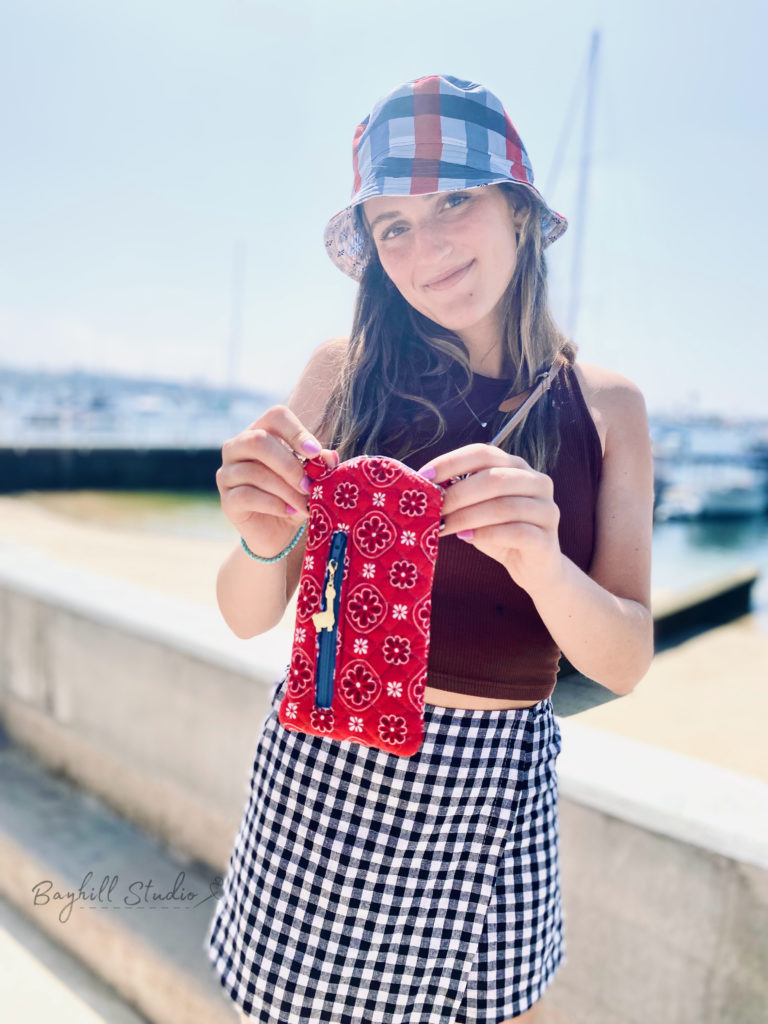 We spent a morning traipsing about Balboa Island and I knew I didn't want to lug around my bulky purse, so this little bag was the perfect thing to hold my phone, and the little zip pocket was just the right size for credit cards, ID, and a little cash.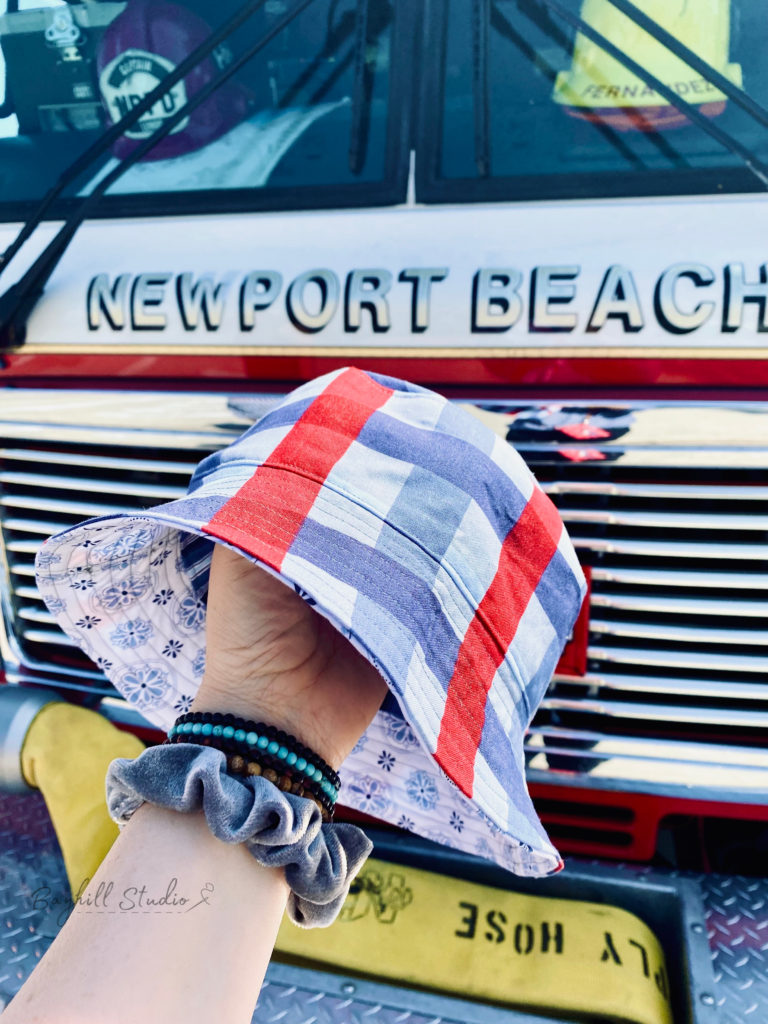 I drafted my own patterns for the bucket hats. I couldn't find a tutorial that matched the exact look I was going for, so instead I watched a few tutorials on how to draft your own bucket hat templates, and combined the know-how from those with the measurements from a bucket hat I already owned and liked to come up with these.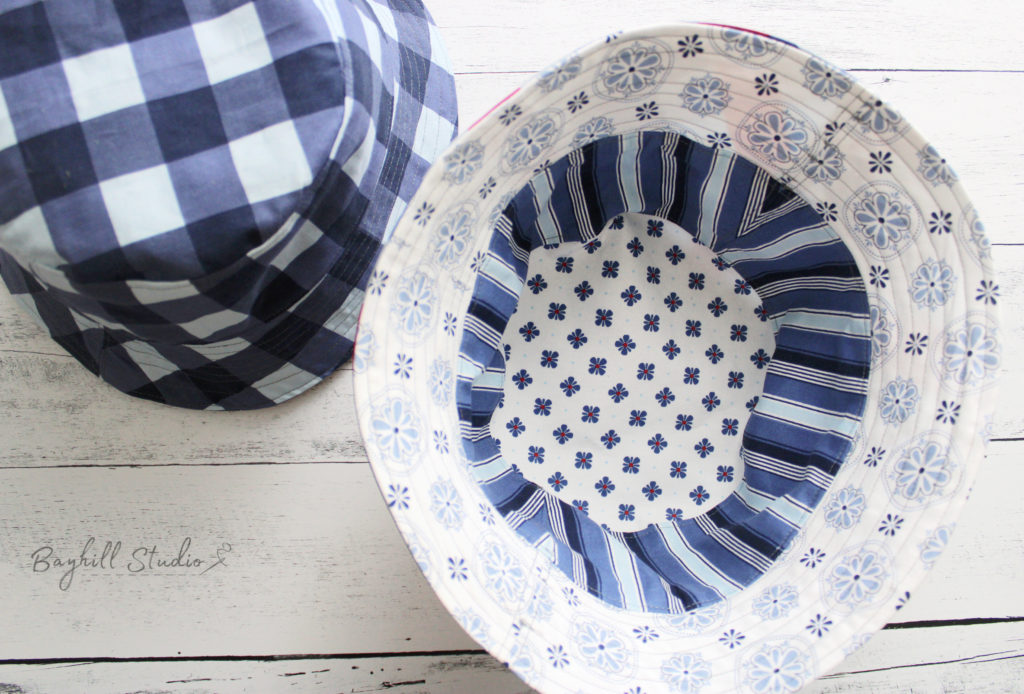 The hats are reversible, but I will admit, I prefer to feature the chunky plaid on the outside and have the inside prints peeking through like a fun lining. For this hat, I used the white Bandana print, a Stripe, and the white Pansy print. I love this cute combo!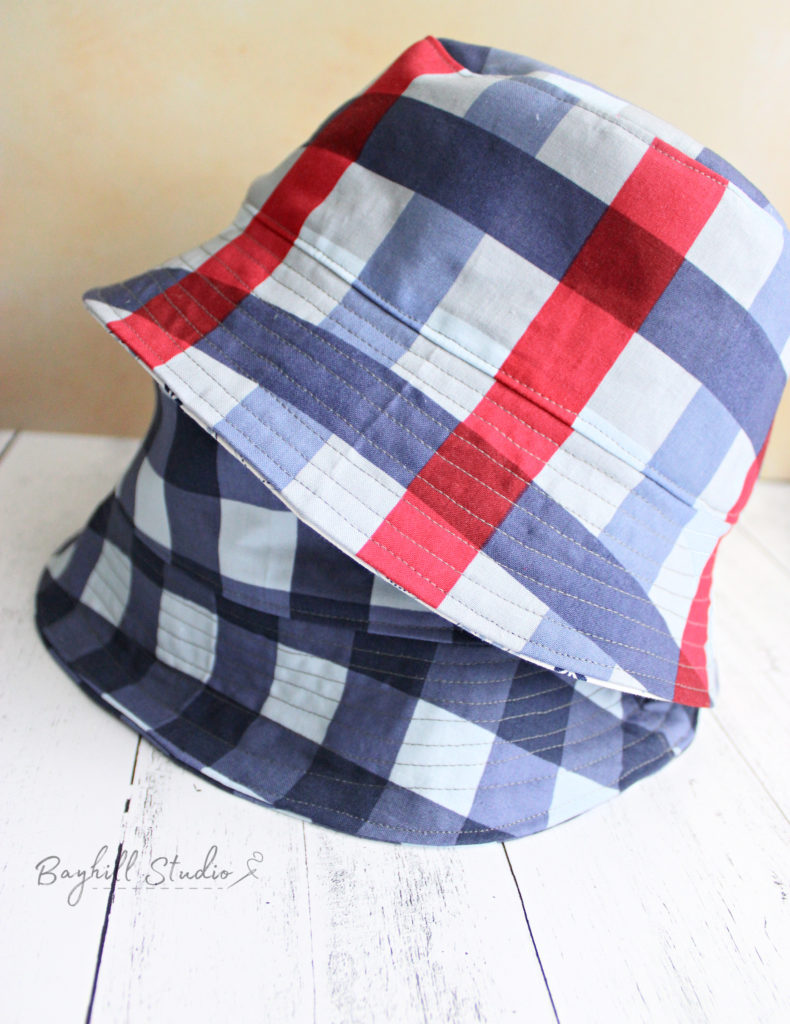 Of course, after going through the work (and math) of drafting my own pattern, I couldn't make just one hat, so I made two! Aren't they fun?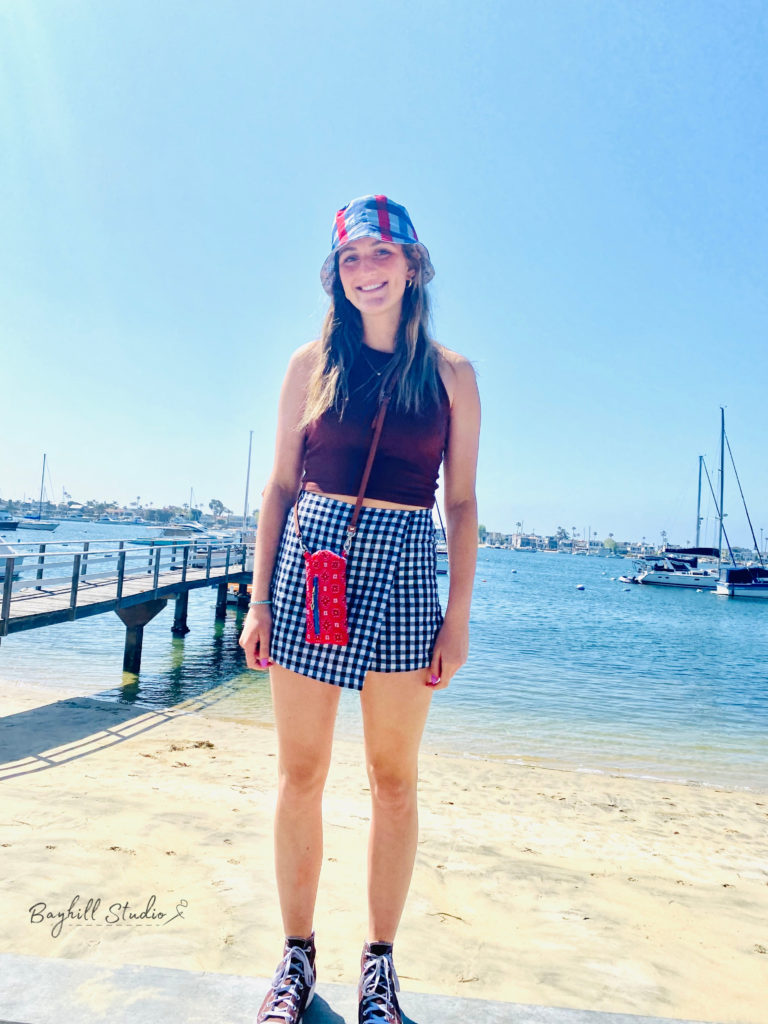 And here is the hat and cross body bag together. Too cute! I loved making the cross body bag so much, I know I'll be sewing up one or two more very soon. I found the cross body strap on Amazon. The nice thing about it is that it clips on and off easily, so you can switch it from bag to bag – no need to purchase more than one strap. Love it!
Be sure to follow me on Instagram @bayhillstudio for more project ideas and inspiration, and subscribe to my YouTube Channel where you'll find a growing list of project tutorials.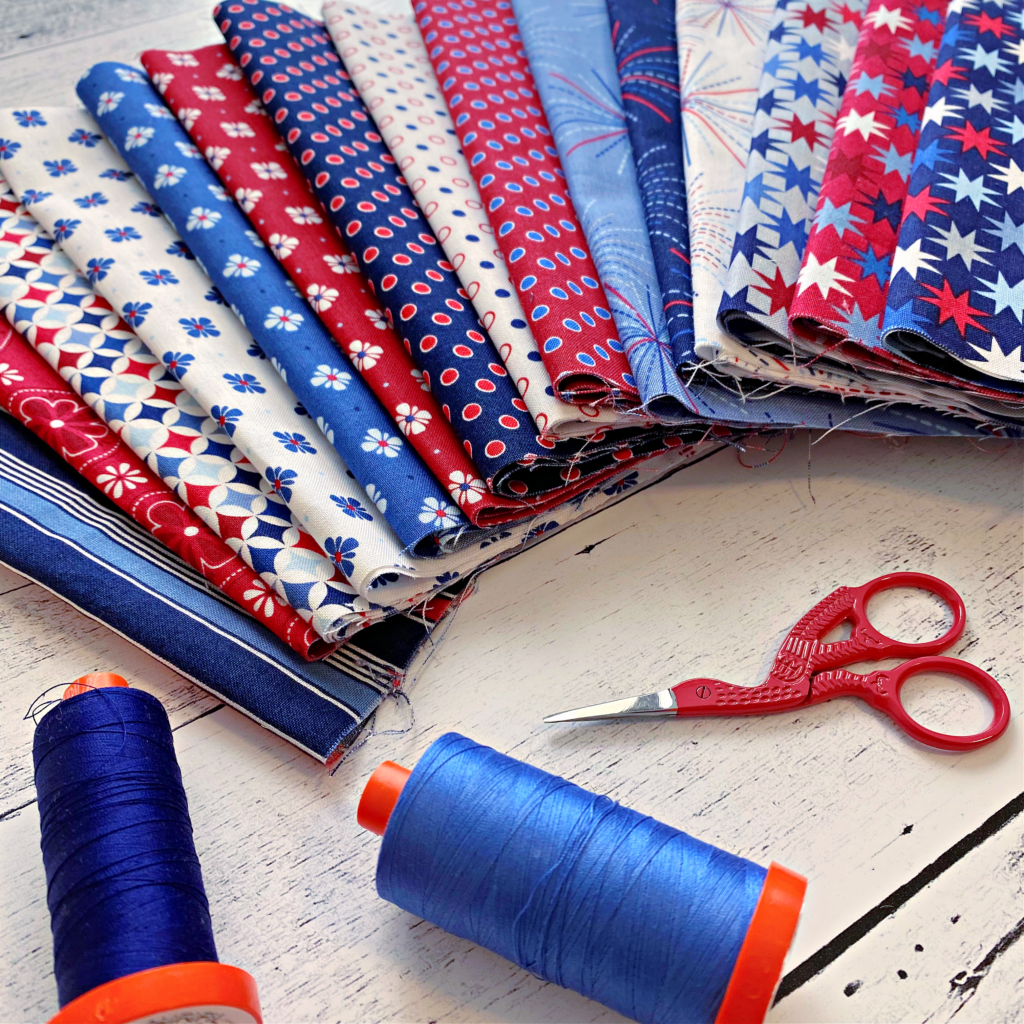 Picadilly, designed by Amanda Castor of Material Girl Quilts, is coming soon to your favorite local and online quilt shops. Preorder yours today to get your hands on one of these fabulous fabric bundles! Happy Sewing!