Thanks for your patience in waiting for our Day 3 Recap! Today we will be sharing our wall displays but before we do that we have a GIVEAWAY to share!
Our friends at Annie's Publishing is offering some fantastic prizes to help us celebrate our 10 year Anniversary! Check out what Annie's Publishing and Annie's Creative Studio is all about HERE.
CLICK HERE TO ENTER TO WIN!
Now let's check out some more Quilt Market projects!
Moments by Minki Kim: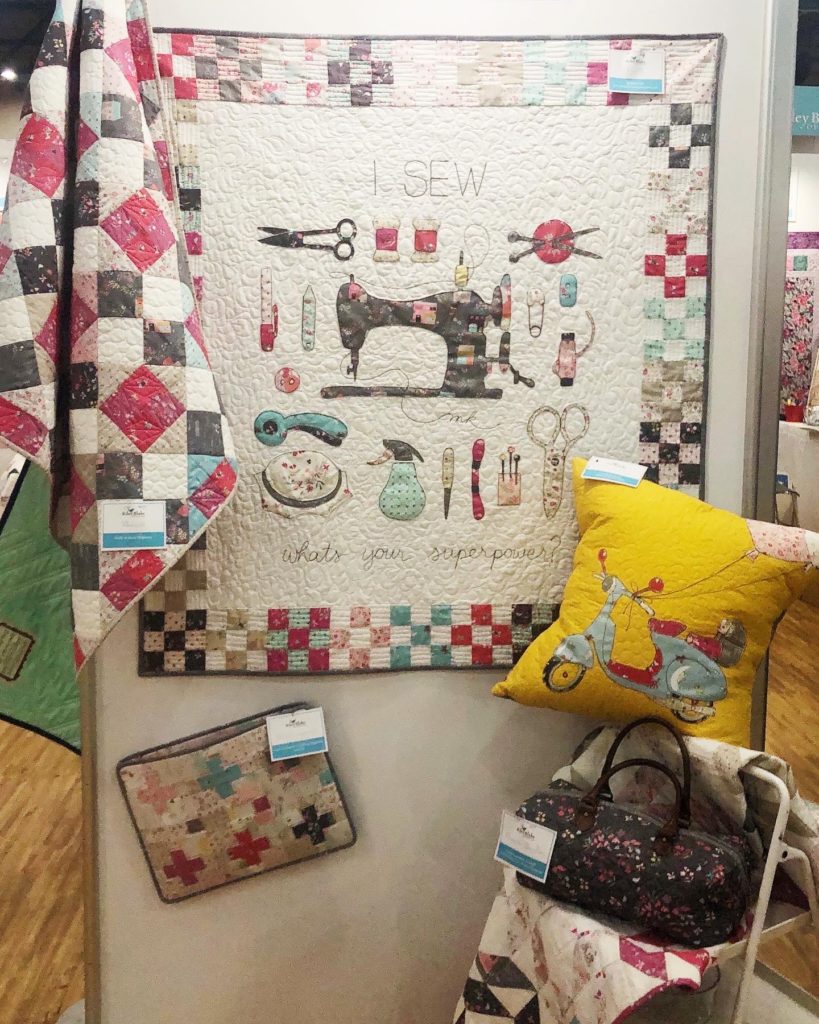 Main Quilt: I Sew
Left Quilt: Moments from Quilts & More Magazine
Laptop Case: Moments laptop case from Love Patchwork & Quilting Issue 78
Scooter pillow from Zakka from the Heart book
Bag: Moments Handbag available through OLFA Retailer Class Project Program
Red Elegance by Nancy Zieman Productions: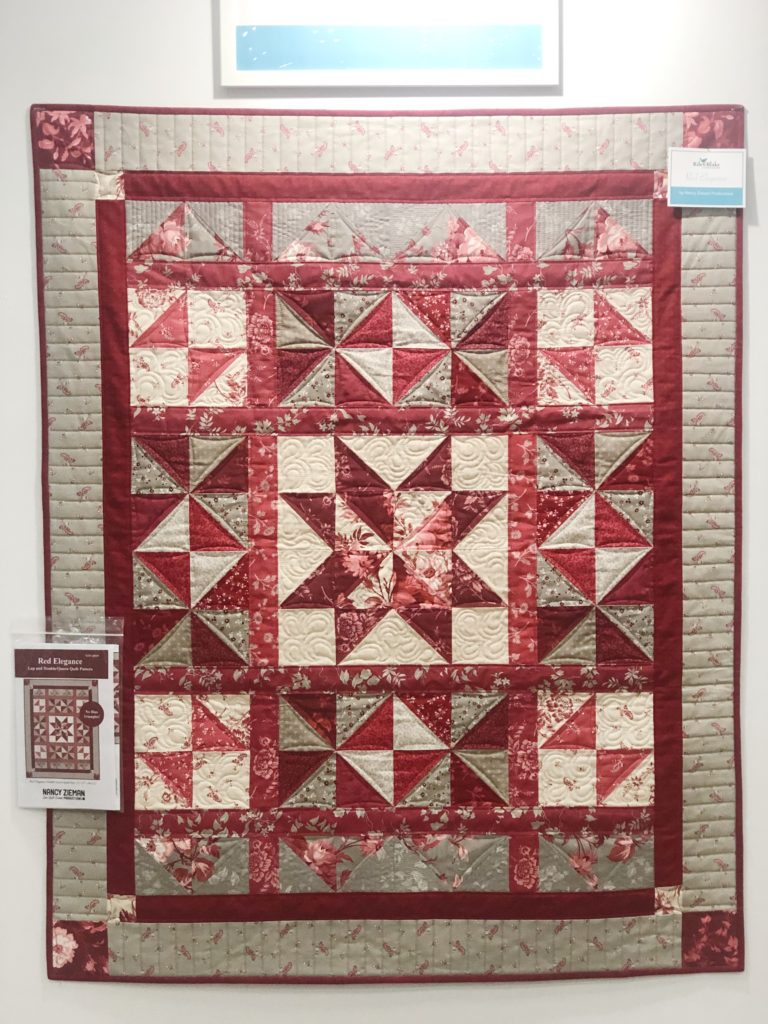 Spelndor by Jen Allyson:
Hubert & Sorrel by Simone Gooding: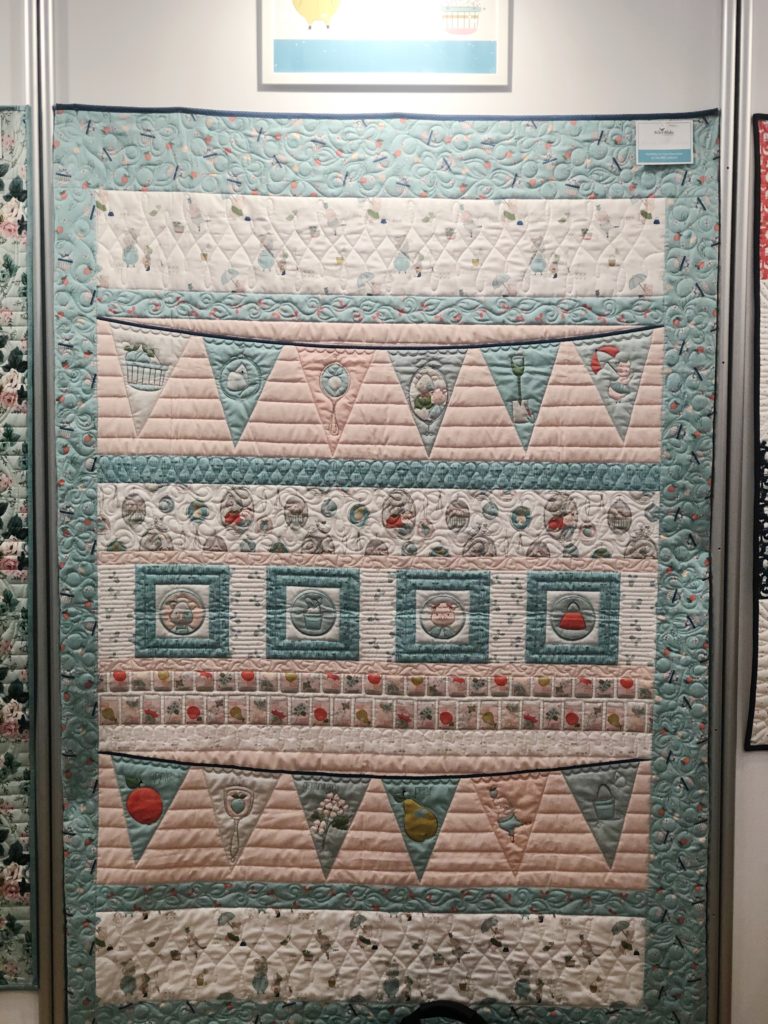 Sweet Honey Kisses by Tammie Green: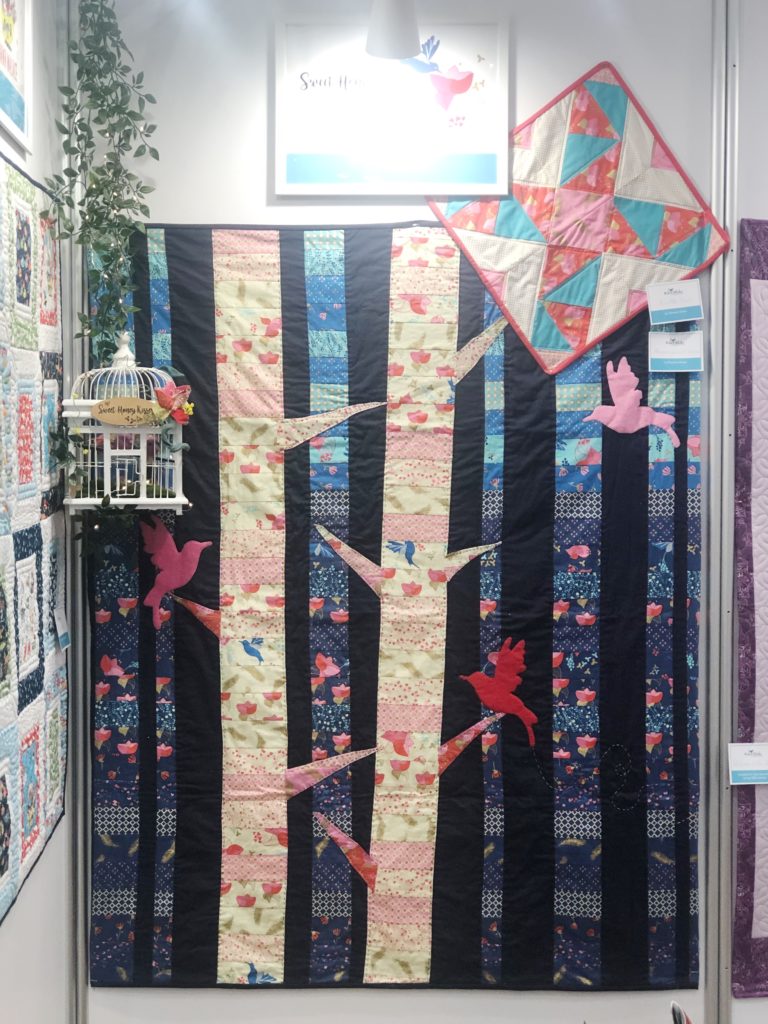 Noah's Ark by Shawn Wallace: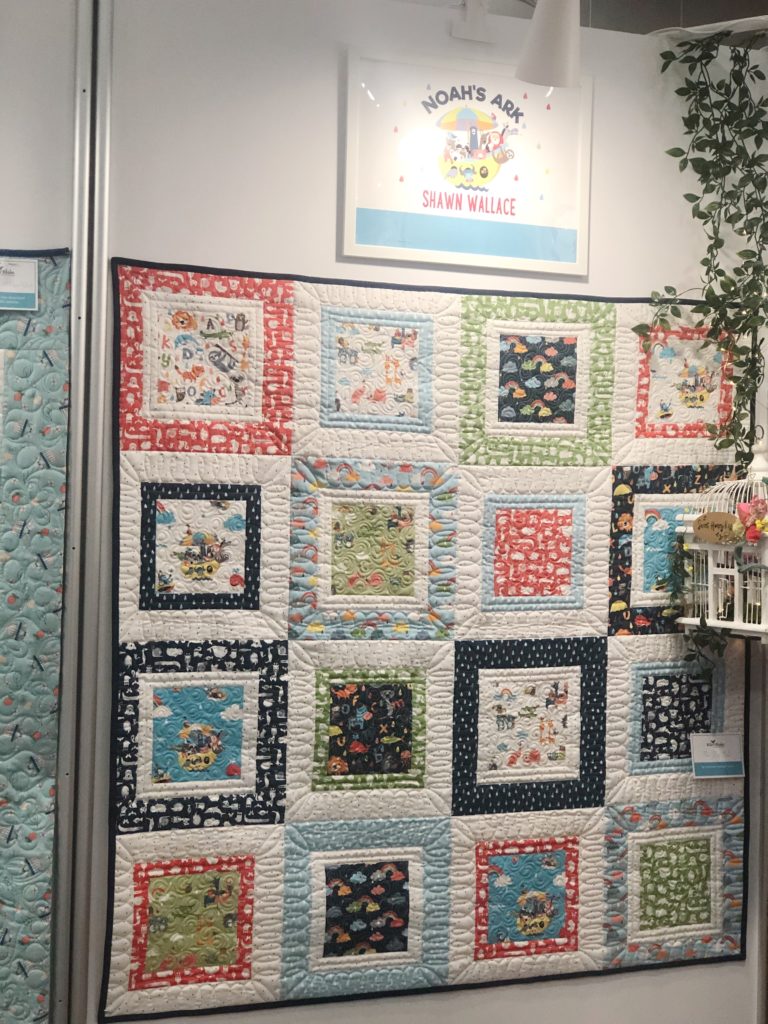 Hampton Garden by Lila Tueller:
Petals & Pots by Gabrielle Neil Design: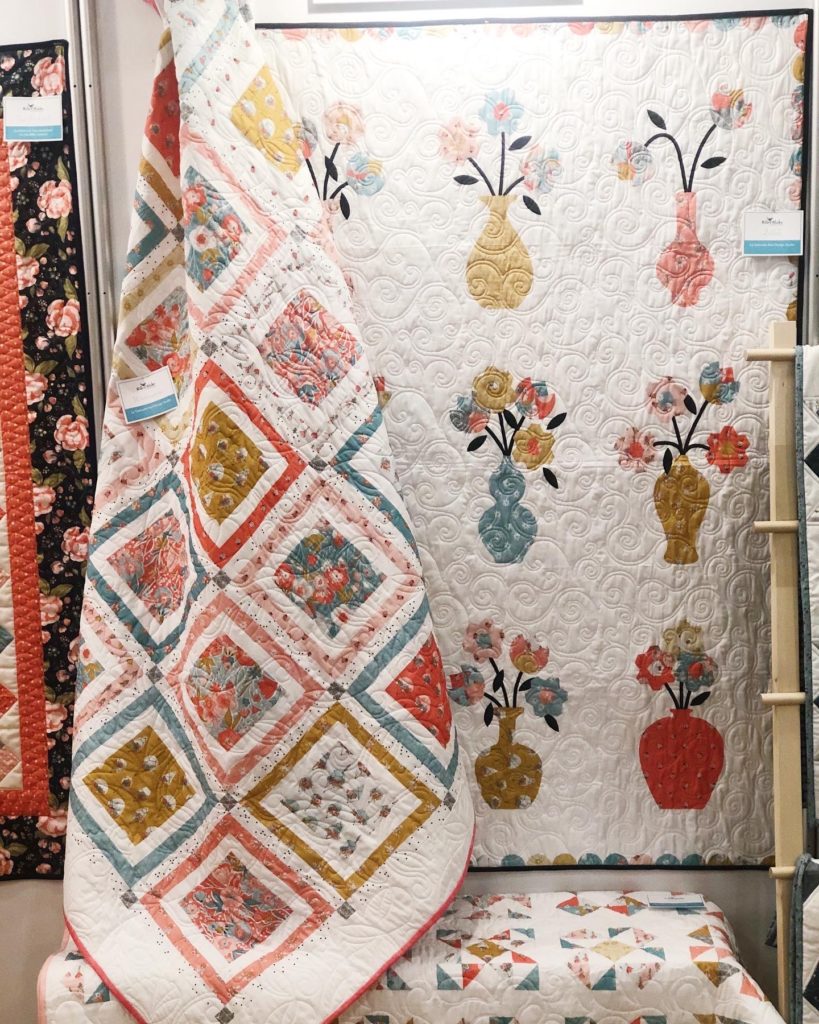 Quilts are: Trinity Delilah, and Windowpanes by Gabrielle Neil Design.
Abbie's Garden by Sue Daley Designs and Gabrielle Neil Design: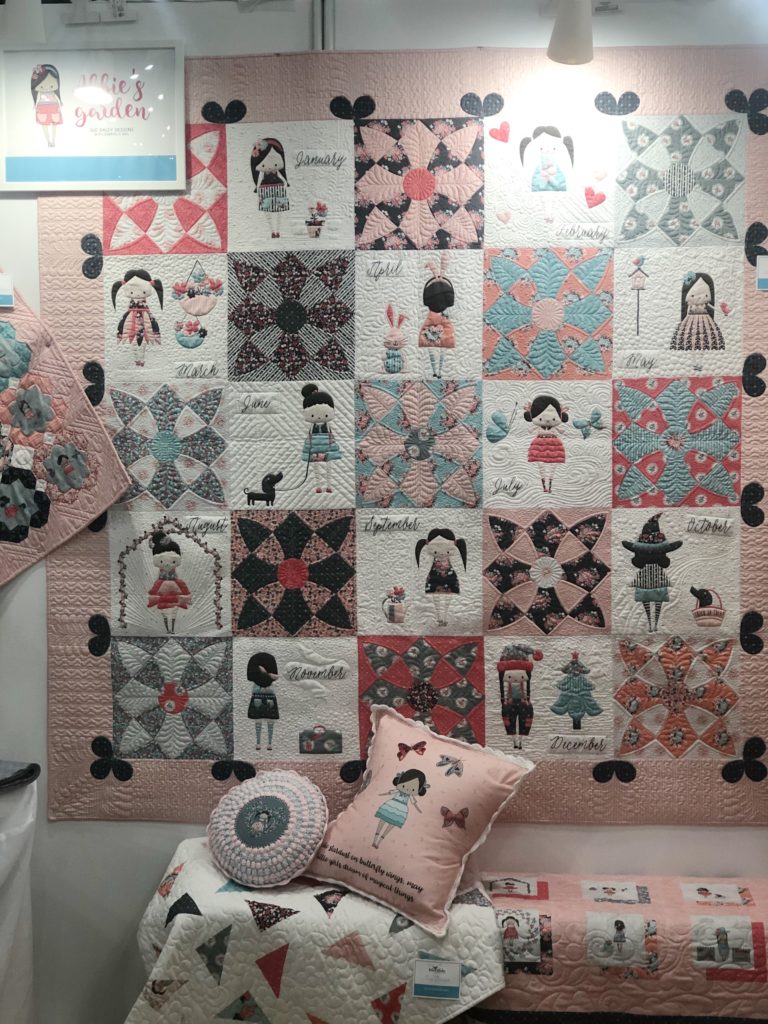 Main Quilt: Abbie's Garden Quilt Kit.

Left Quilt: Abbie's Garden Panel Quilt.
Triangle Quilt: Tiny Dancer by Sue Daley Designs.
Charmed by Cyndi Walker:
Milk & Honey by Elea Lutz: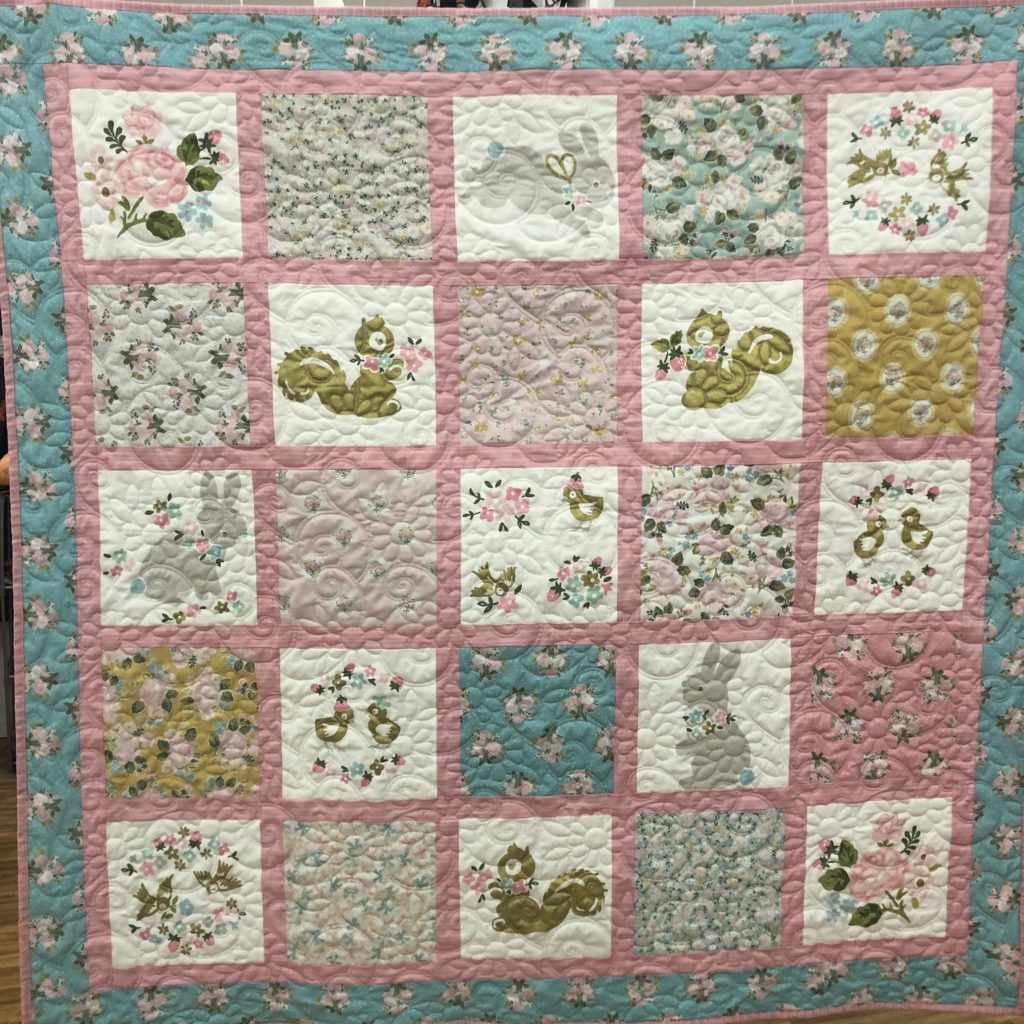 Modern Farmhouse by Simple Simon & Company: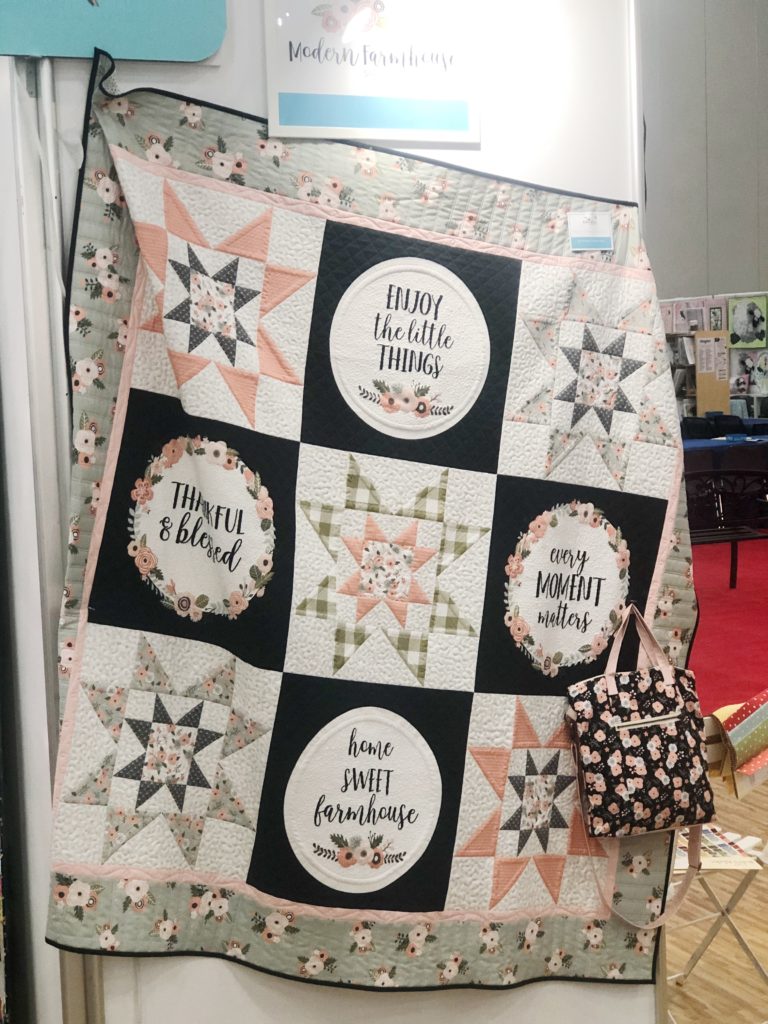 There you have it! Thanks for another fantastic Quilt Market!