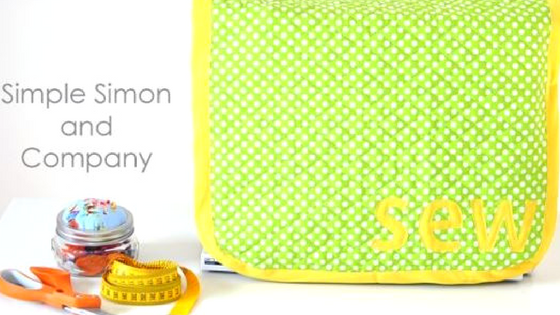 It is Day 5 of our RBD Quilted Cotton Blog Tour and today our friends at Simple Simon & Co. are showing us how to make this 15 Minute Sewing Machine Cover. You read that right – 15 minutes! This is what we love about our Quilted Cotton! It is so versatile and easy to work with! Stop by their blog for the full tutorial.
And just in case you have missed any of the other fantastic tutorials this month, here they are at a glance:
Just Let Me Quilt: Just A Round Bag
The Sassy Quilter: Sewing Machine Mat
Nancy Zieman: Retro Glasses Pillow
Jedi Craft Girl: Baby Mat Tutorial
We have more fabulous tutorials coming up from some seriously talented and creative friends. Be sure to check out the schedule below:
6/5 – Jedi Craft Girl
6/10 – Nancy Zieman
6/12 – The Sassy Quilter
6/17 – Just Let Me Quilt
6/19 – Simple Simon and Co.
6/24 – Haberdashery Fun
6/26 – Sew We Quilt
7/1 – Jina Barney Designz
7/3 – Leigh Laurel Studios
7/8 – Riley Blake Designs