It's Week 16 of the RBD Block Challenge, which means it's time to piece together our final block and assemble our quilt!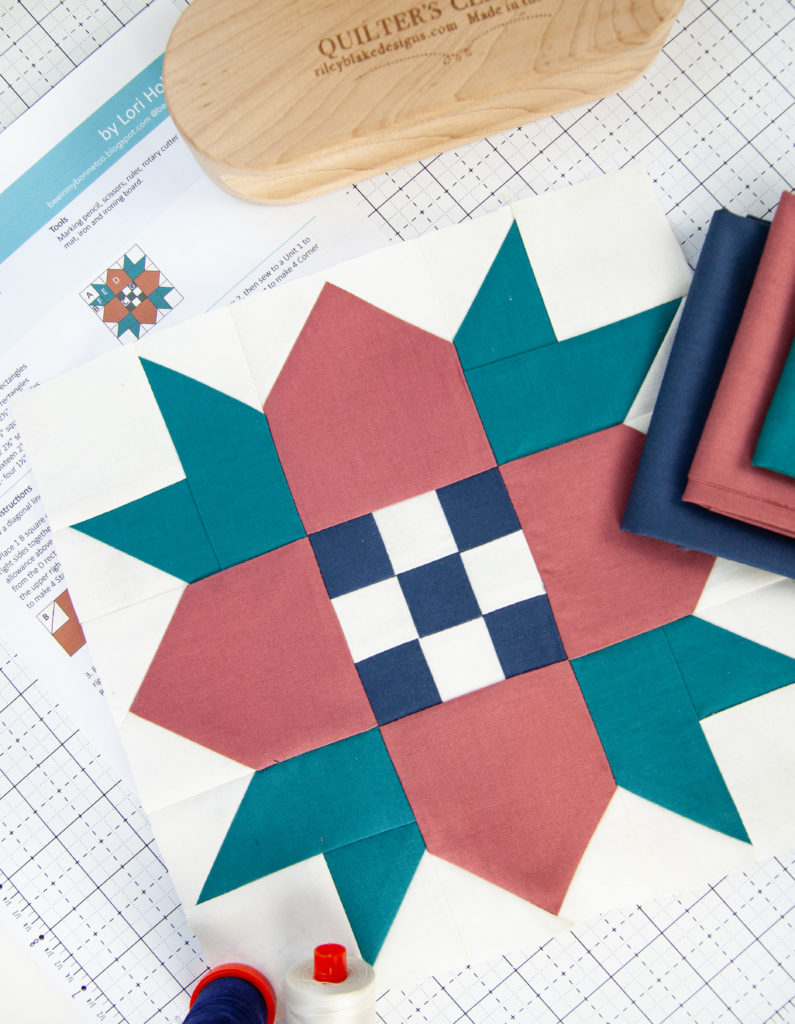 We have had so much fun creating alongside the rest of the quilting community, sharing progress, admiring fabric choices, and making new friends along the way.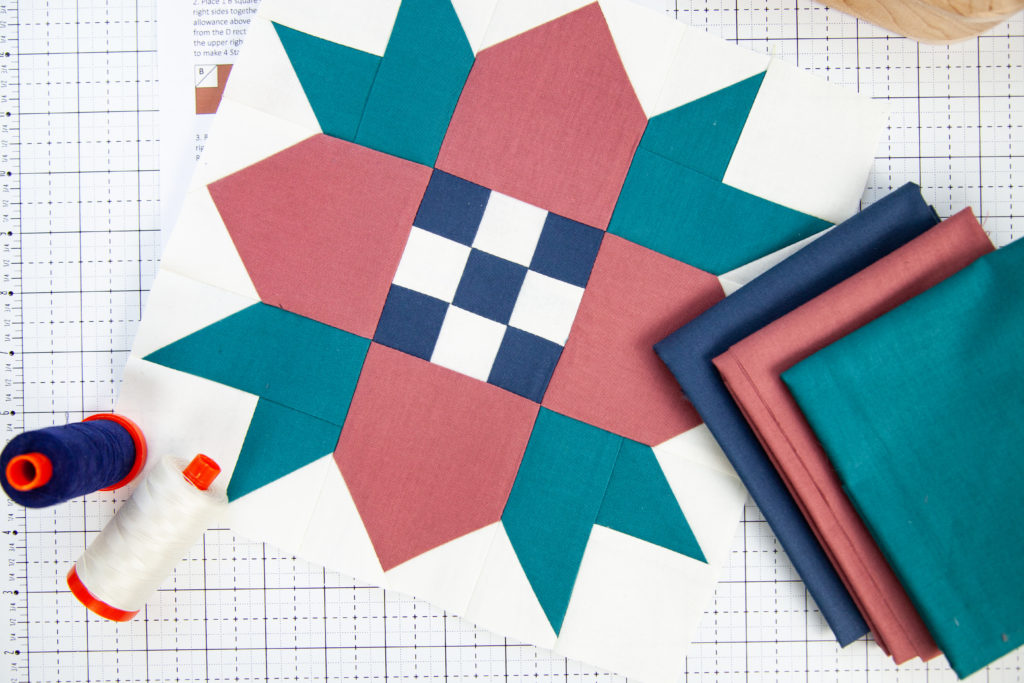 Our final block is the Checkerboard Star block, by Lori Holt of Bee in my Bonnet. We are totally smitten with this classic block design and the tiny checkerboard pattern at the center of the star. Sew cute!
You can view download instructions for blocks 1-16 HERE.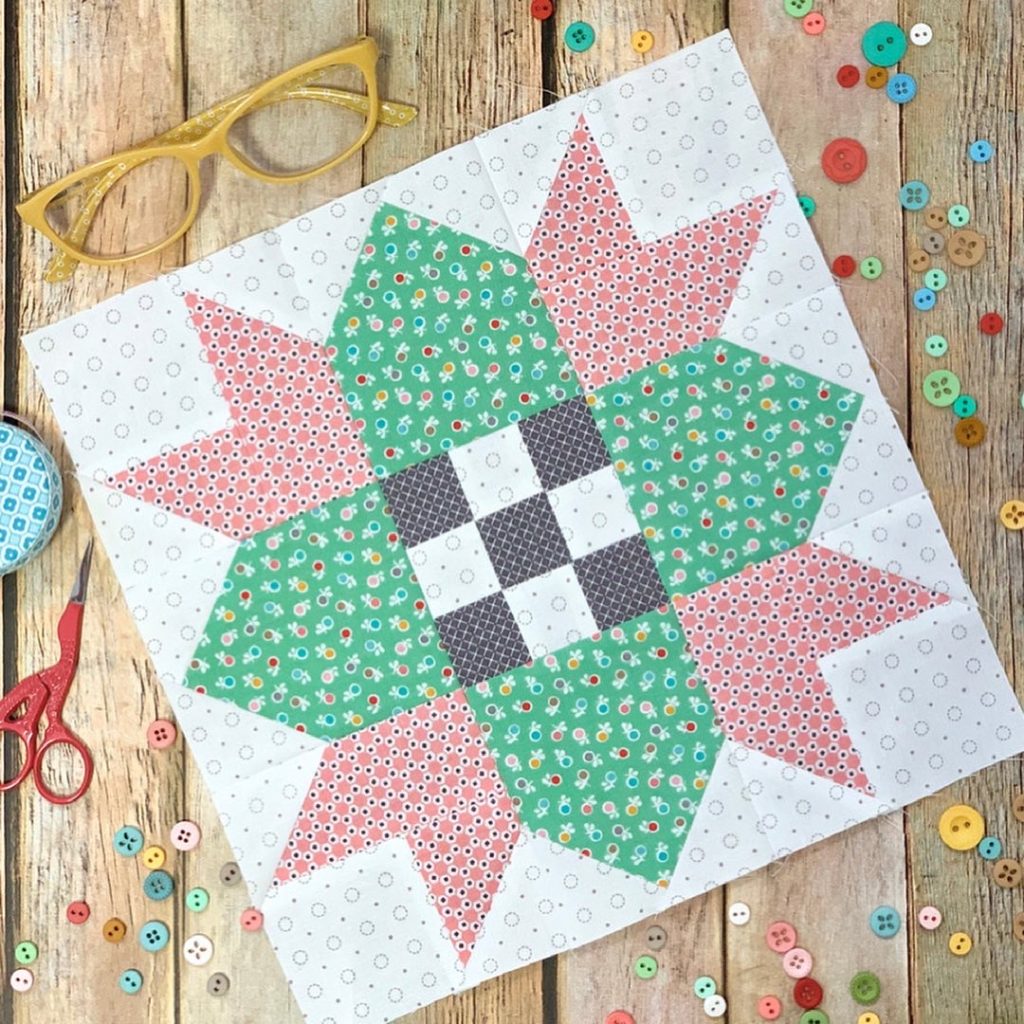 Take a look at Lori's version of her Checkerboard Star block featuring fabric from her upcoming Stitch collection. Perfection!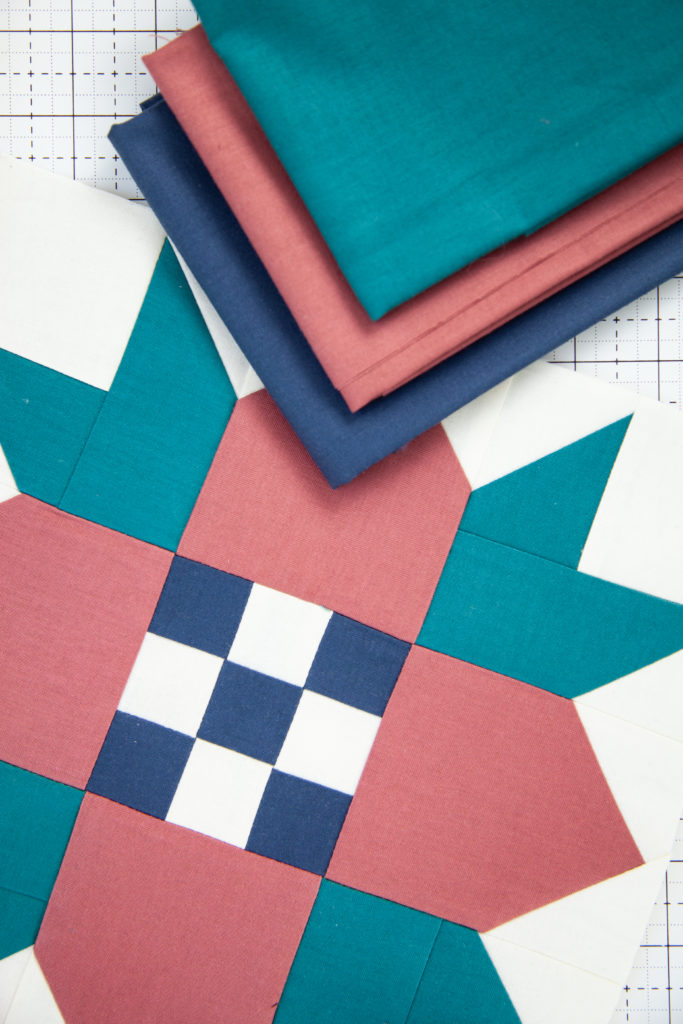 Our version of the Checkerboard Star quilt block features a rich, but modern color palette of Marsala, Oceanside, Stargazer, and Le Creme Confetti Cottons.
Fabric requirements and cutting instructions for this specific block can be found on the downloadable INSTRUCTION SHEET.
If you would like fabric requirements for the entire quilt, as well as the Block Challenge Schedule, click HERE.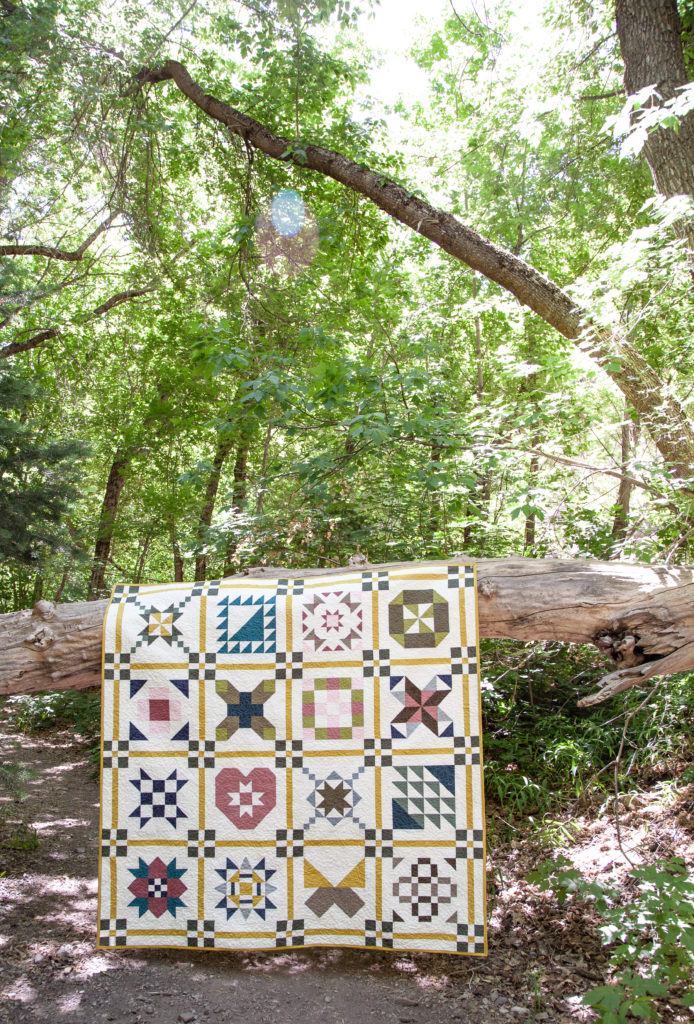 And now the time has finally arrived where we get to put it all together! Isn't it gorgeous?!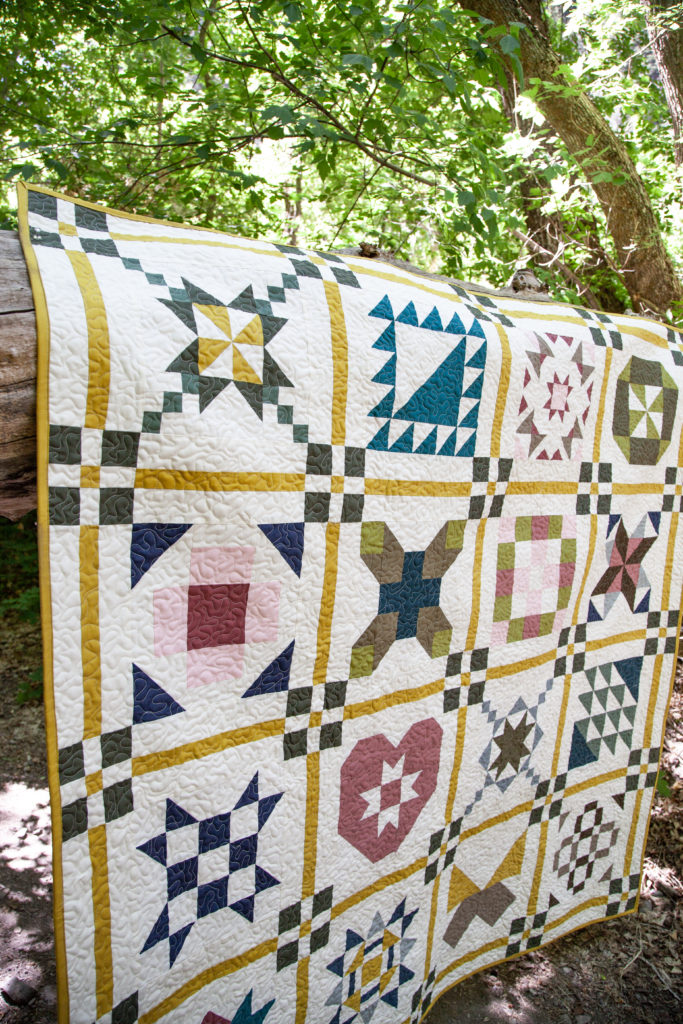 The finished quilt measures approximately 63″ x 63″. We love how the Curry sashing strips frame each beautiful quilt block and pull them together to unify the quilt design.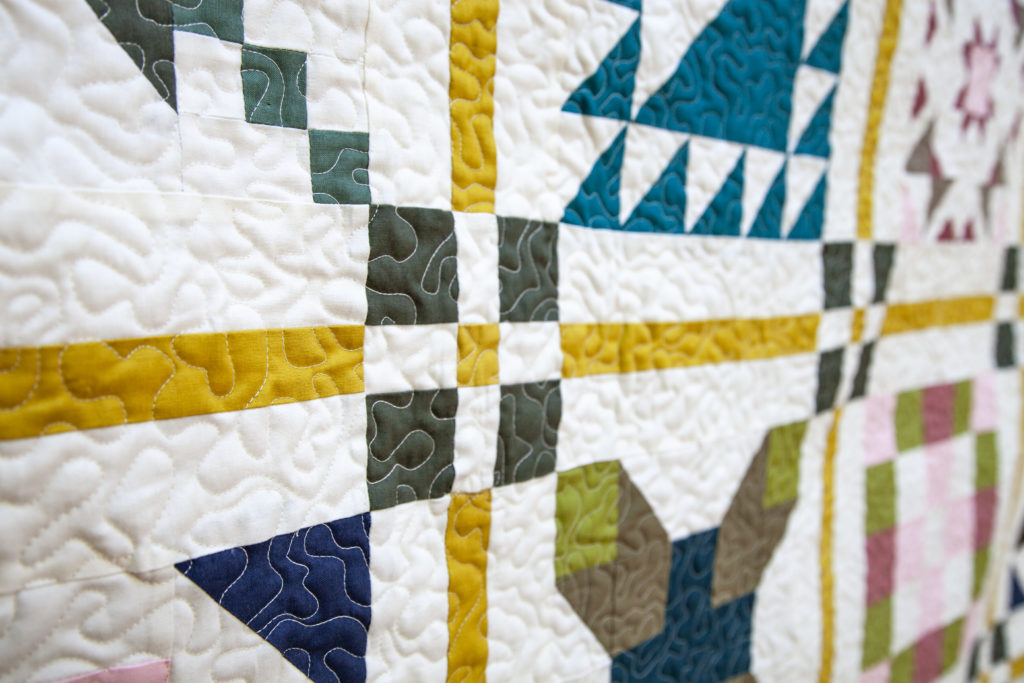 This fun nine patch block you see repeated throughout is called a "post" or "cornerstone."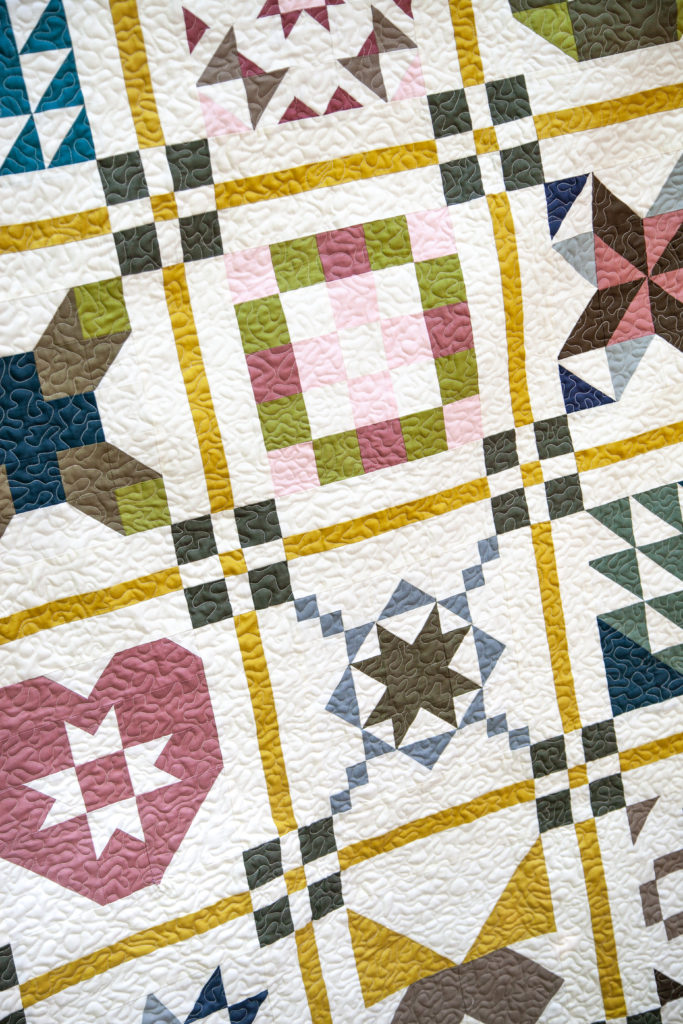 The posts divide the sashing at the corners of each quilt block. This is especially useful when your sashing has a direction or stripe in it like ours does. The green Chive color works beautifully with the delicious yellow Curry in this little block, and adds a pop of interest at each intersection of sashing.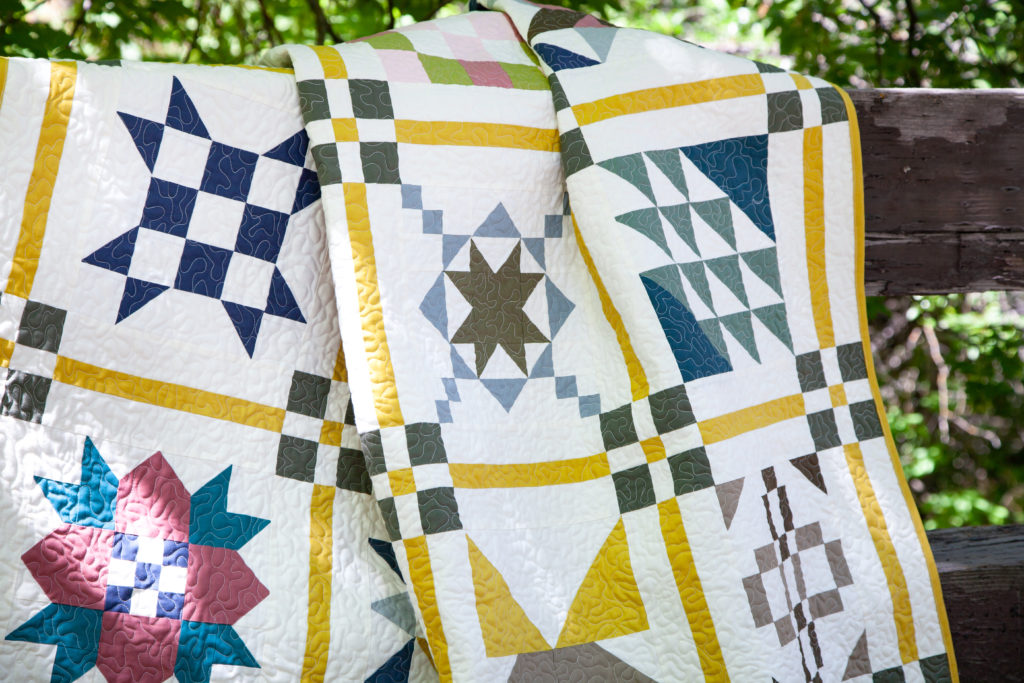 In addition to the fabric requirements for sashing, posts, and binding, you will need approximately 4 3/4 Yards @ 43'' wide, or approximately 2 3/8 Yards @108'' wide fabric for your quilt back.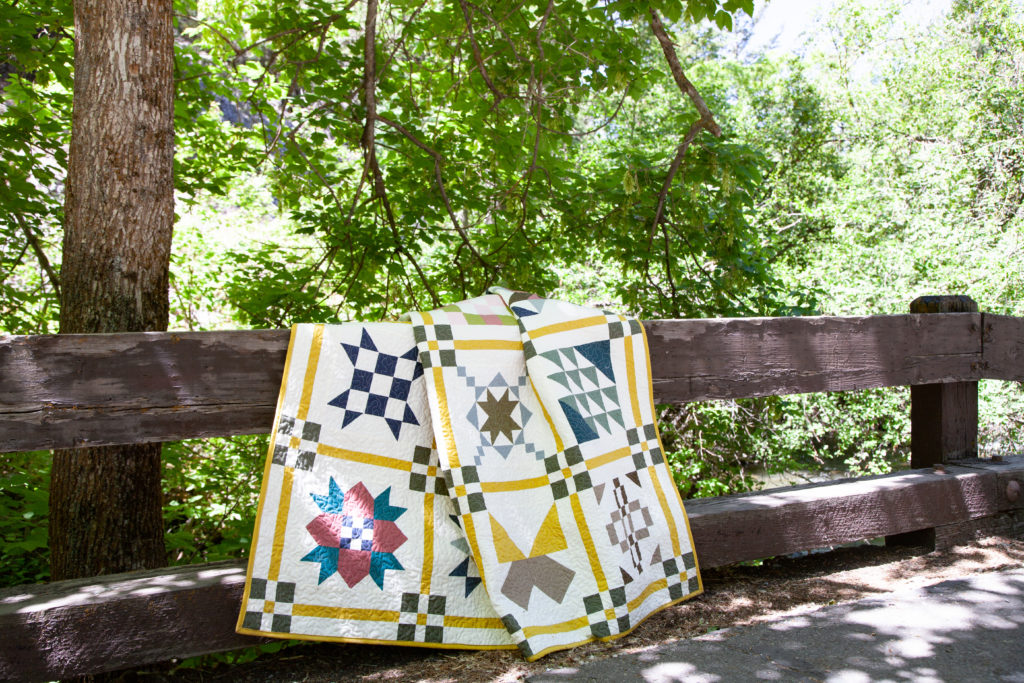 I quilted this on my domestic machine using a fairly tight meandering stitch. The reason I chose to use this quilting design was simple — a few of my blocks were just a scootch too small and there was some stretching and pulling to get them to fit with the sashing.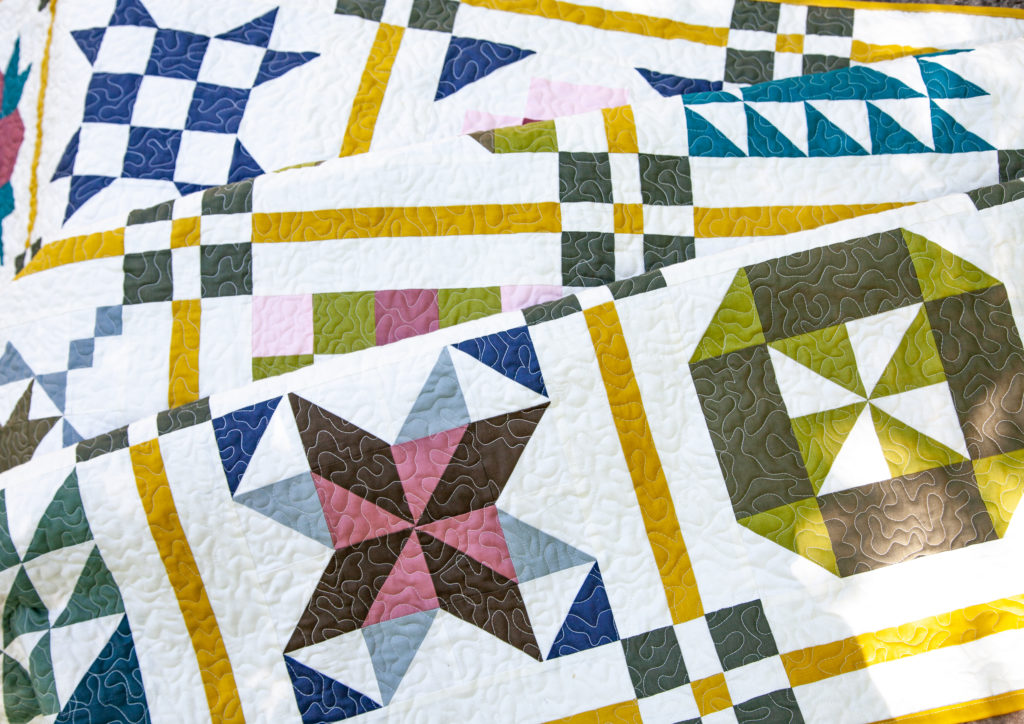 In order to camouflage the little imperfections, I used this design to stitch tightly over weak spots for reinforcement and it worked like a charm! The affected sashing and blocks don't show any stretching and they look great!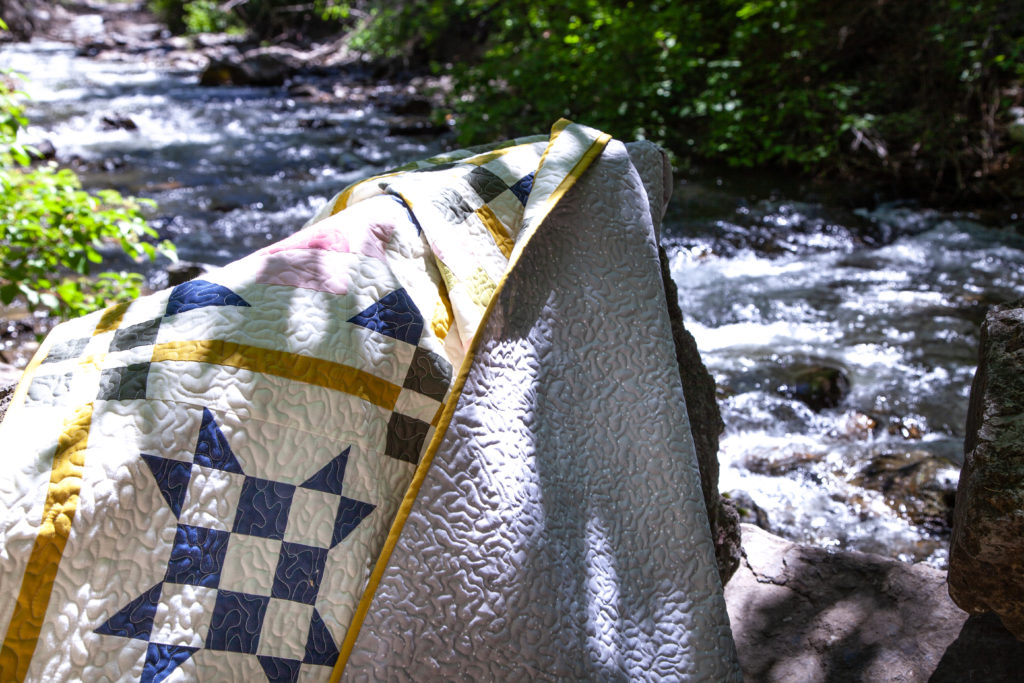 I used Gray Blossom Wide Back fabric for the quilt back. This is a great neutral to compliment almost any quilt top.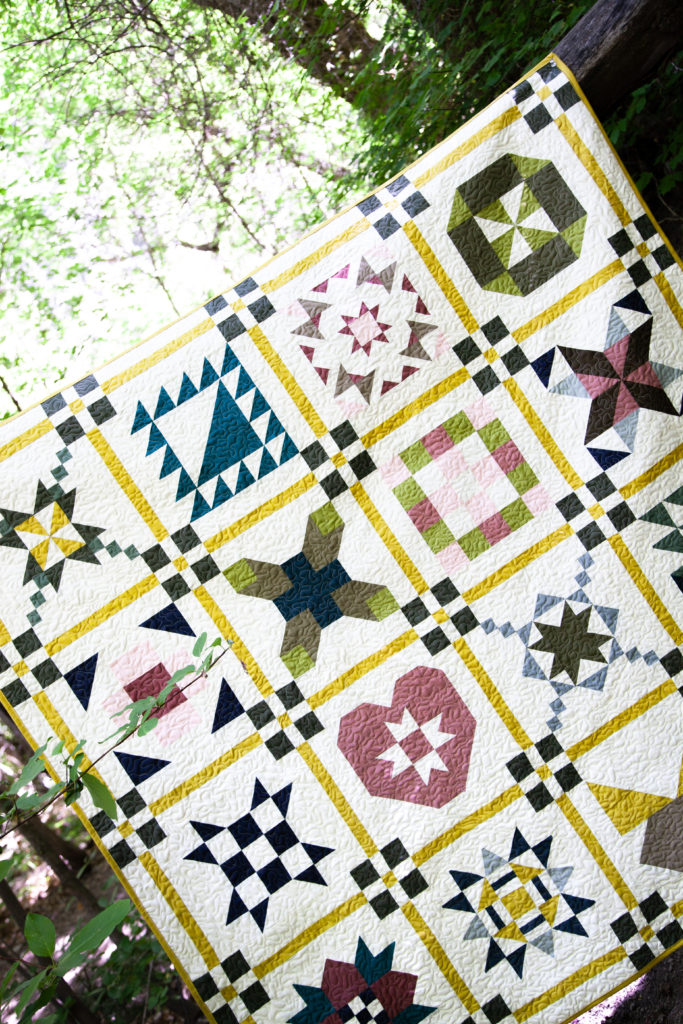 You can find instructions and fabric requirements for sashing, posts, and quilt assembly HERE.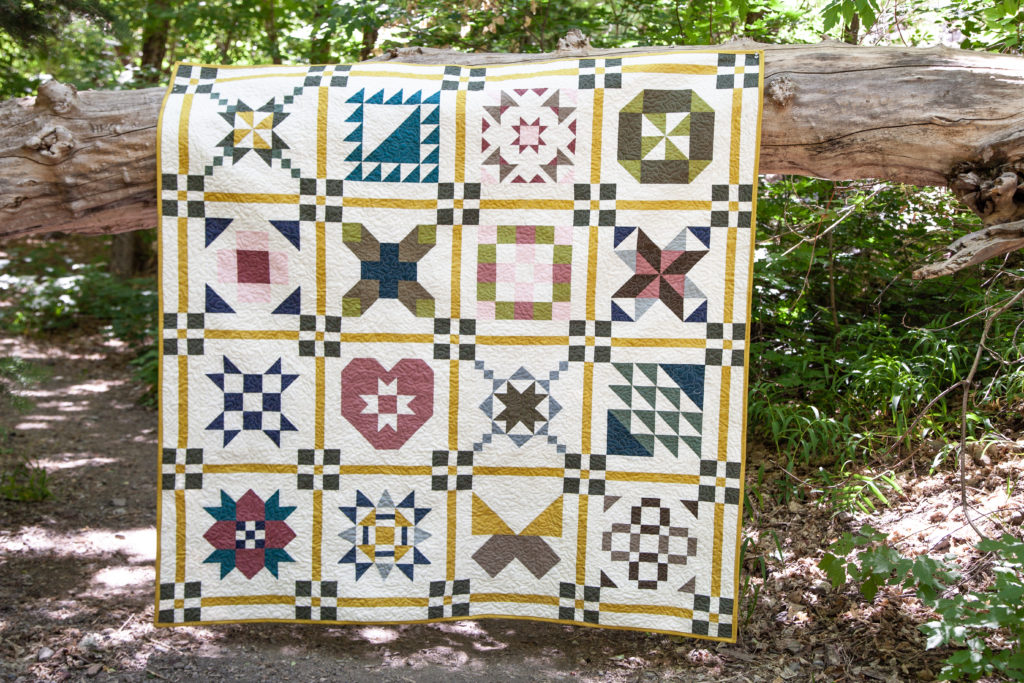 And that's a wrap, folks! A big thanks to all of the amazing, talented designers who participated in this fun adventure! We are completely enamored with each of their unique block designs and with the finished quilt. Share your finished quilts with us on Instagram using #rbdblockchallenge, #rileyblakedesigns, and tag us @rileyblakedesigns.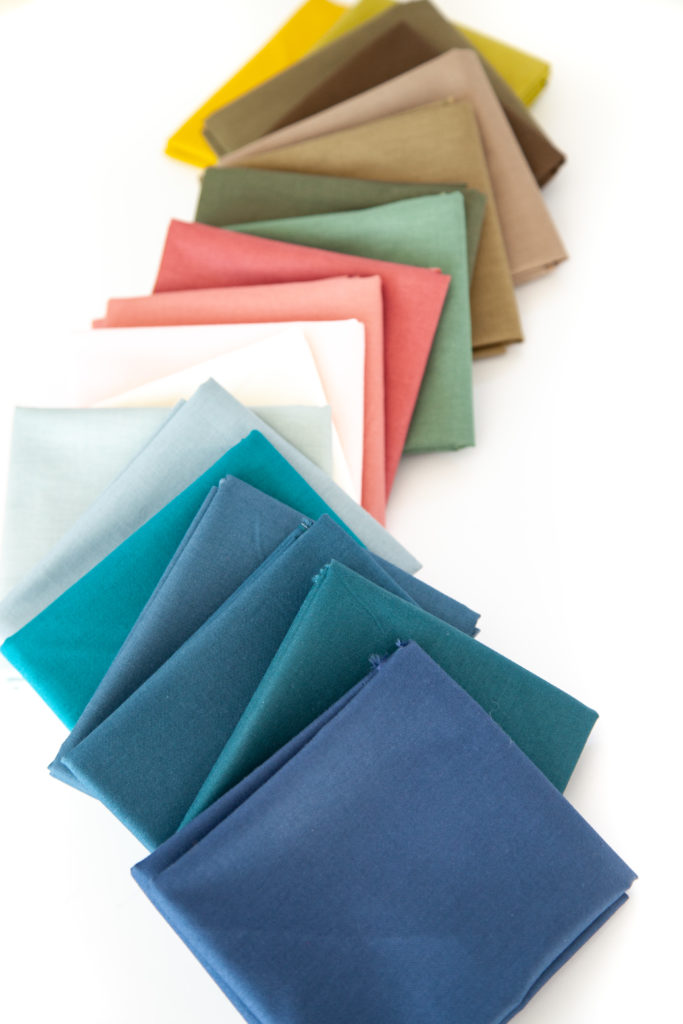 Riley Blake Designs Confetti Cotton solids are available now at your favorite local and online quilt shops. Pick up yours today and share your makes with us on Instagram using #confetticottons, #rileyblakedesigns, #iloverileyblake, and tag us @rileyblakedesigns.